---
Sat
Mar-31
Mercedes-Benz Museum, Drive to Frankfurt, Hotel Hessischer Hof, Main Tower


---

---

---

---

We got up early for breakfast and then drove the ~30 minutes to the Mercedes-Benz Museum on the outskirts of Stuttgart. Arriving just before 10:00 a.m., we spent almost exactly 3 hours -- the collection was endlessly fascinating. You take an elevator ride up to the 7th floor and then slowly make your way down. Each floor typically has three "lobes": one devoted to passenger vehicles, one to commercial vehicles, and one to racing vehicles. When you walk down the ramp between floors you encounter a sequential set of historical displayes that provide context for what was going on in Germany and around the world. To the credit of Mercedes-Benz, they didn't shrink from the fact that they made war material for the Nazis nor that they employed forced laborers. Overall, a very thought-provoking experience.

After a simple lunch at the M-B museum restaurant, we got in the car at 1:35 p.m. for the 2 hour drive to Frankfurt. We checked into the Hotel Hessischer Hof for our last night in Germany and then Ben set out for a walk and found the Frankfurt Main Tower, took the short elevator ride up to the top, and was buffeted by strong winds and cool temperatures. Great views!

We had a nice dinner at the hotel accompanied by a 2000 Chateau Leoville Barton and then got to bed early for our flight the next day.
---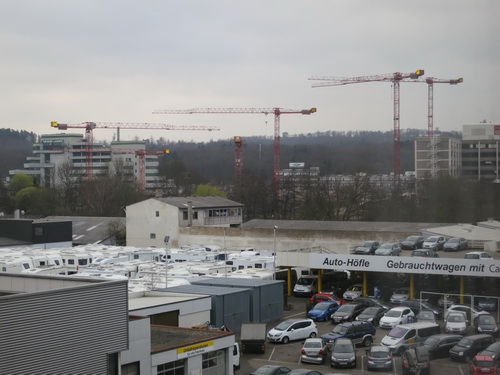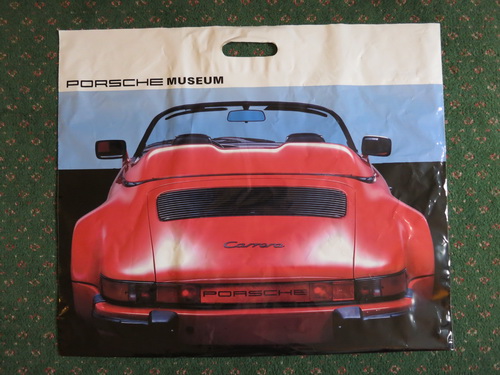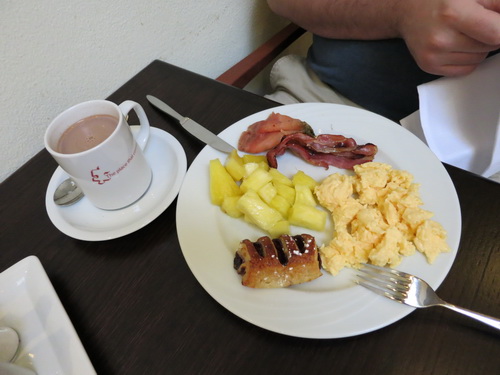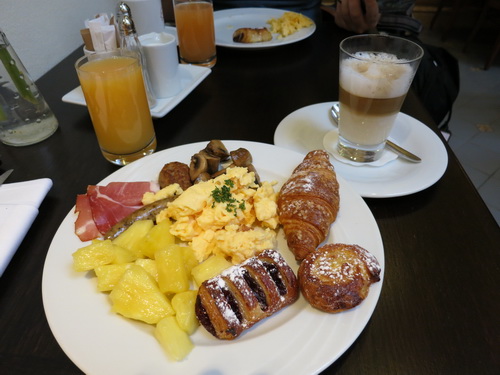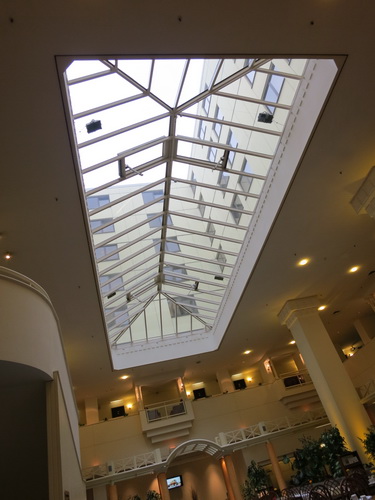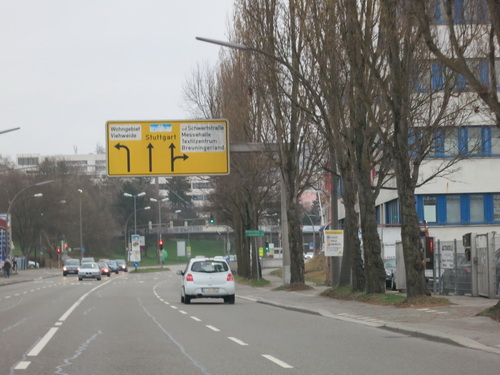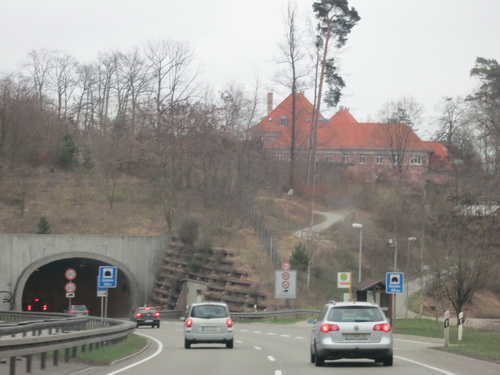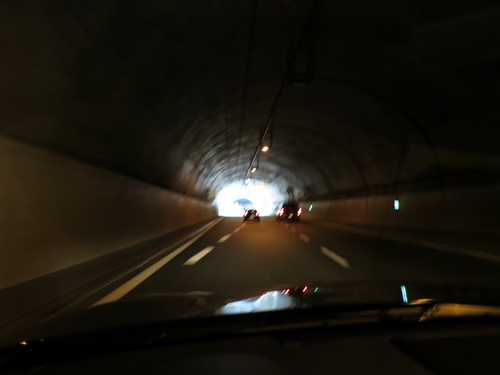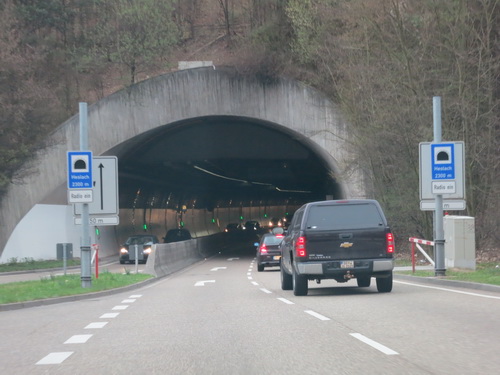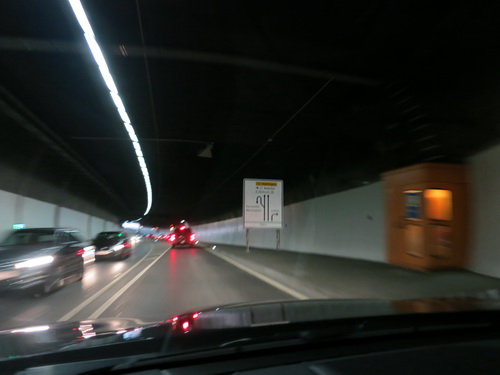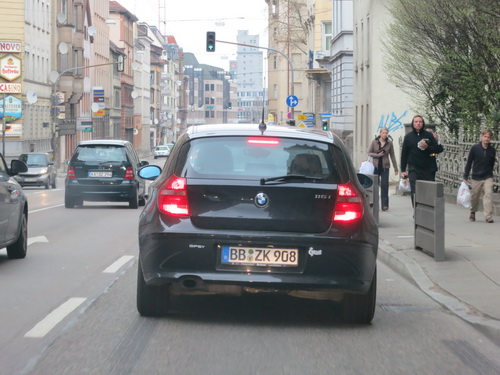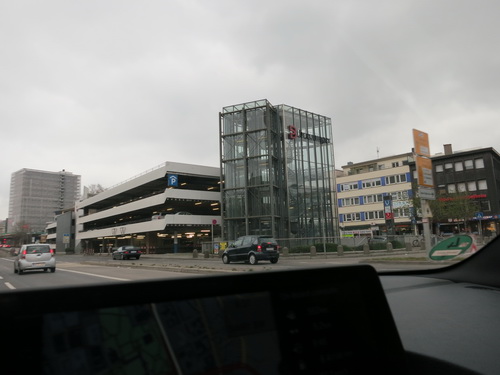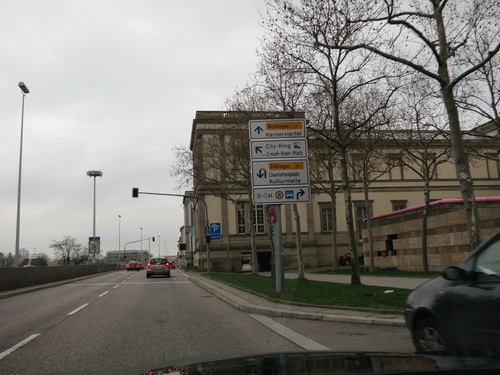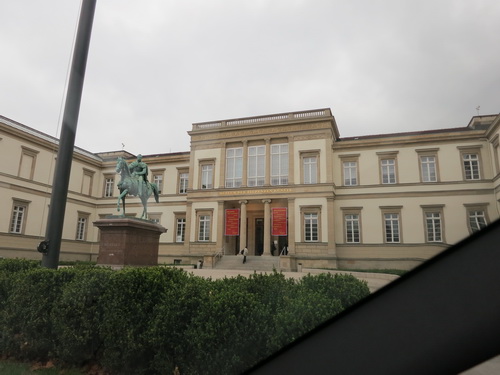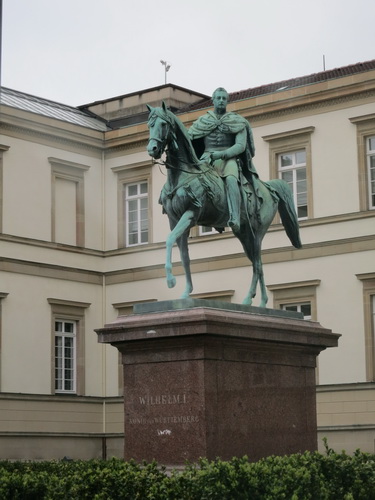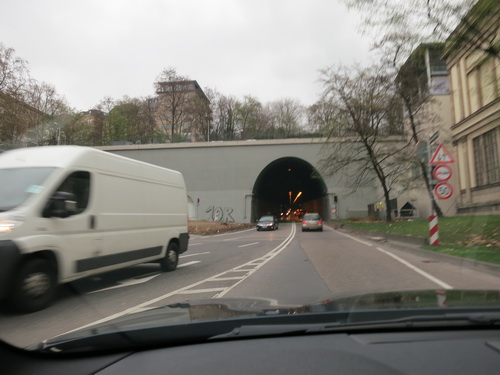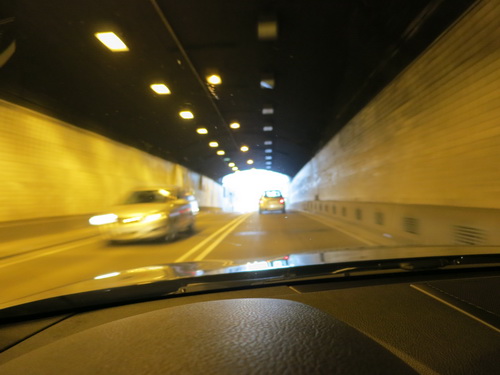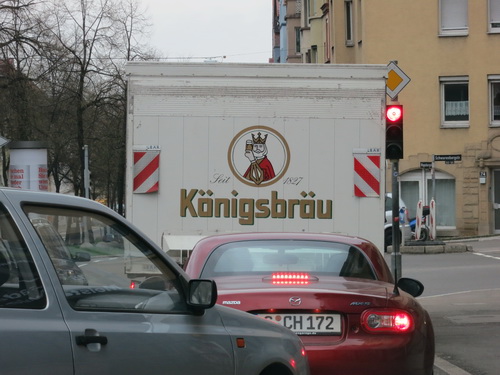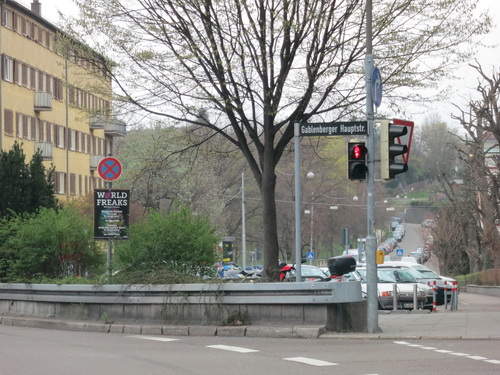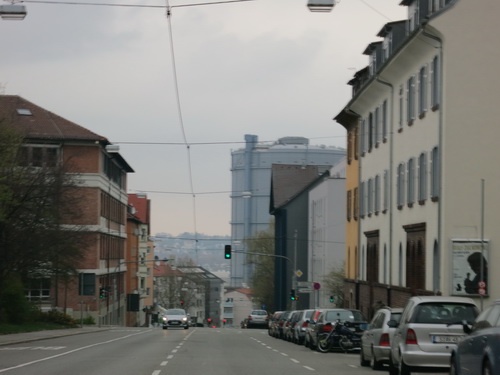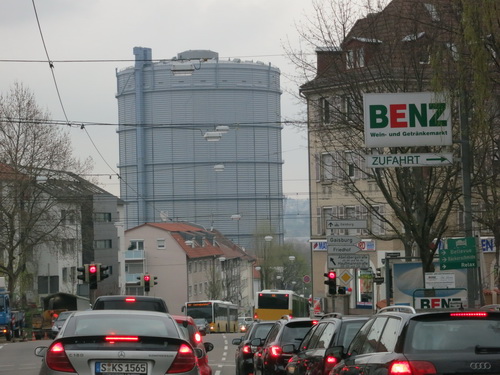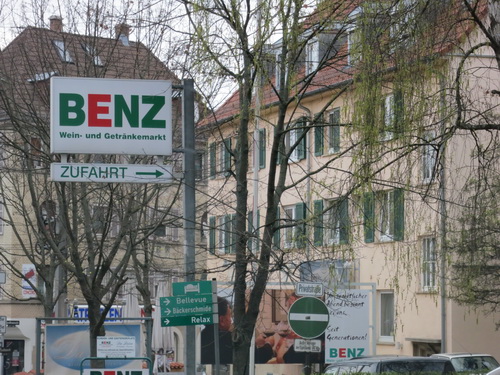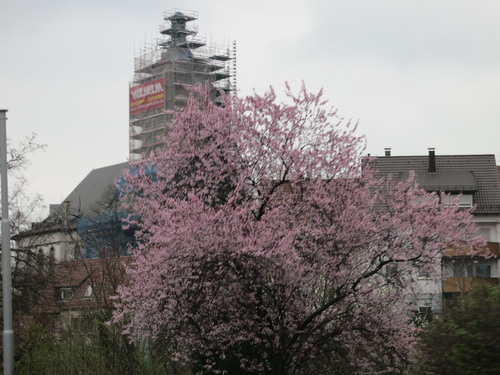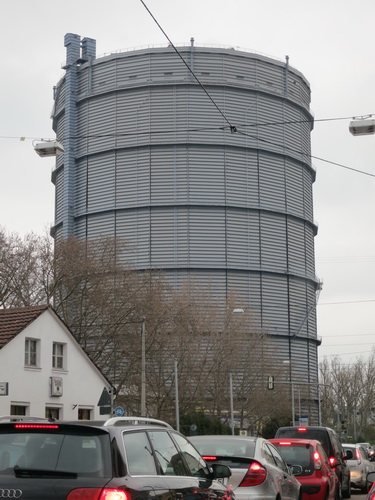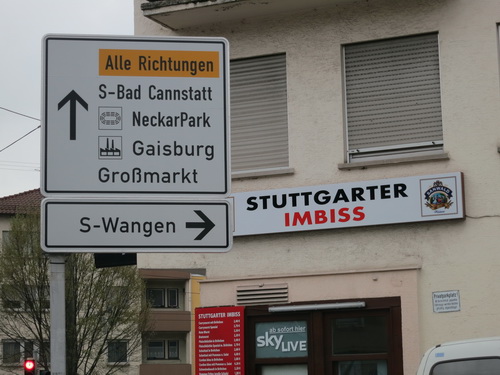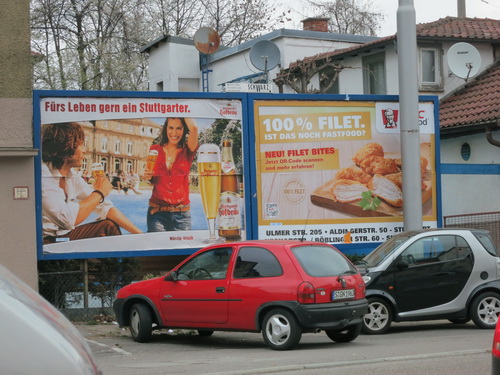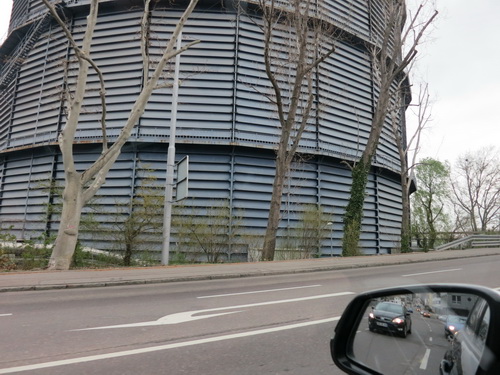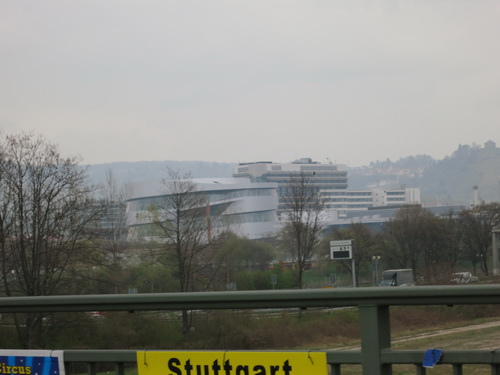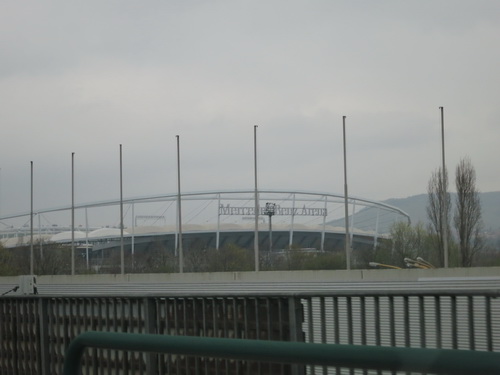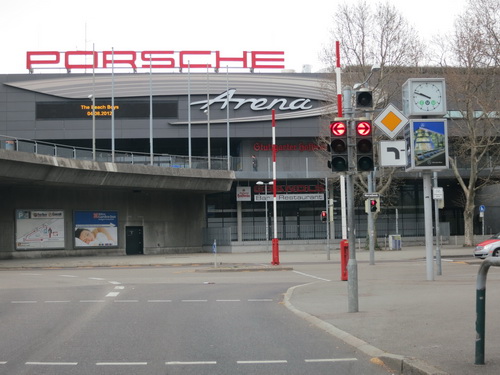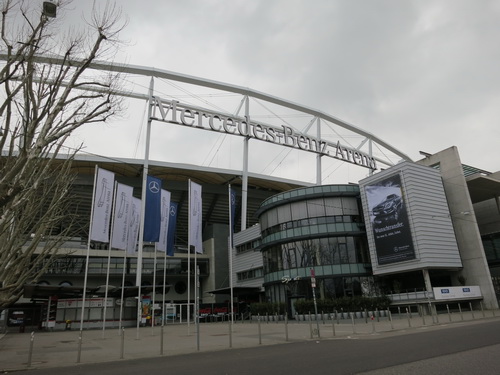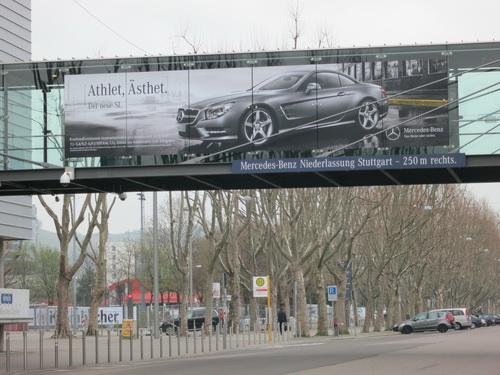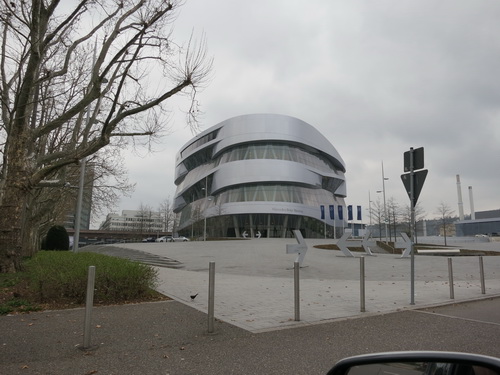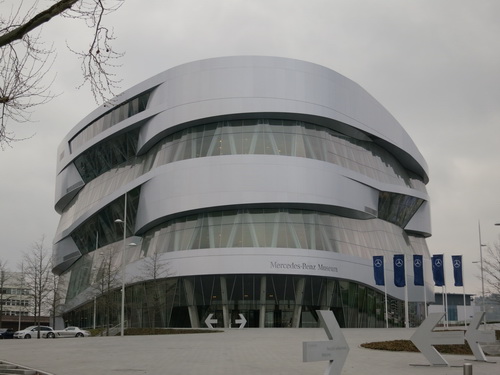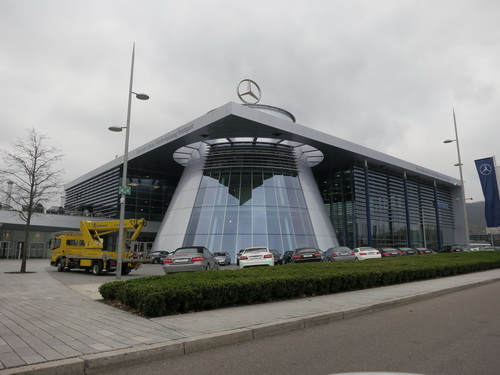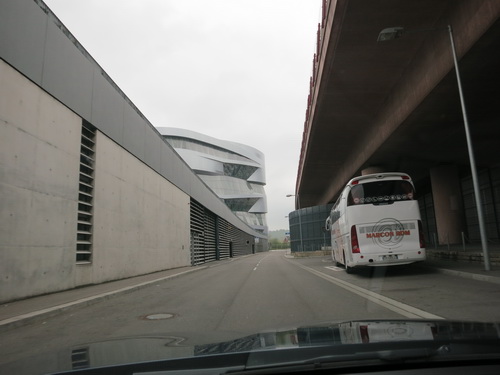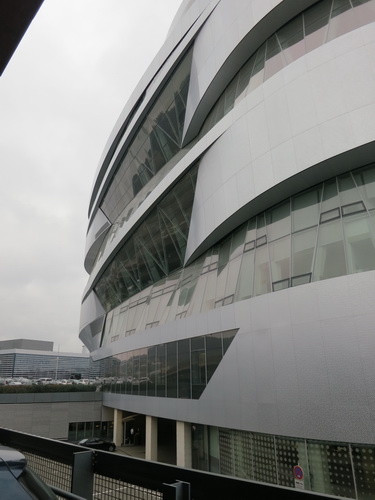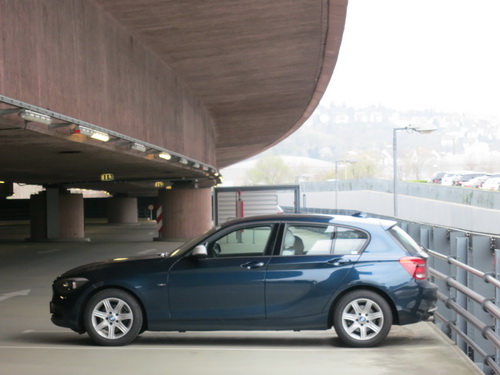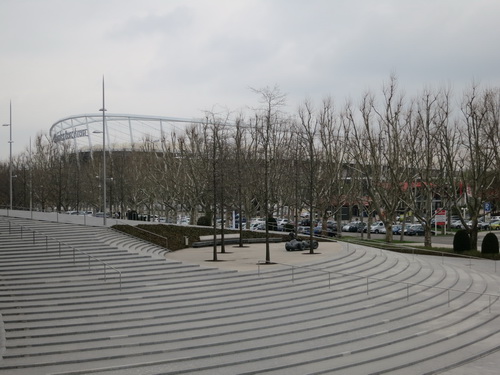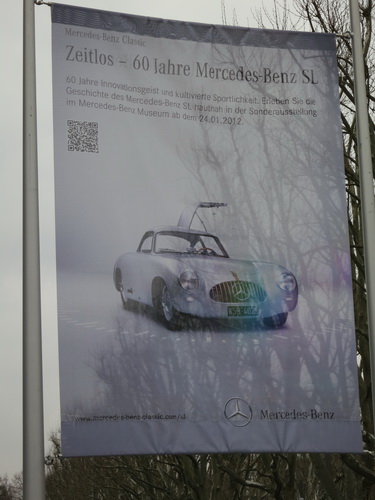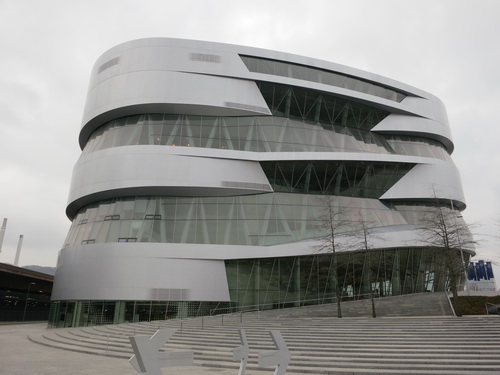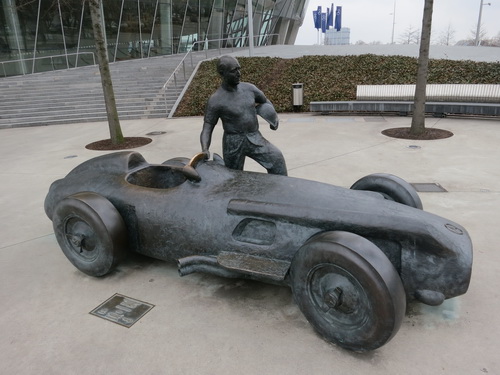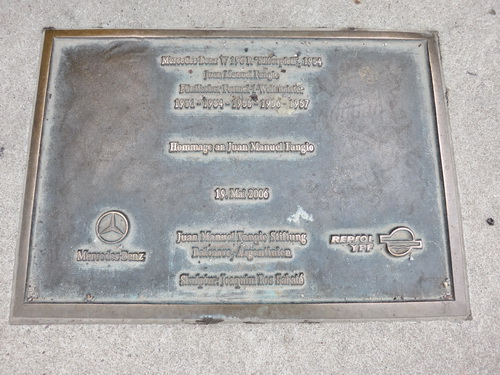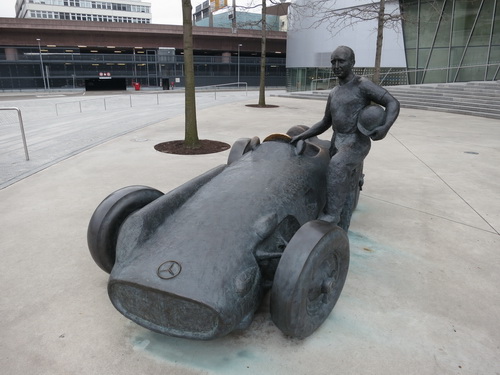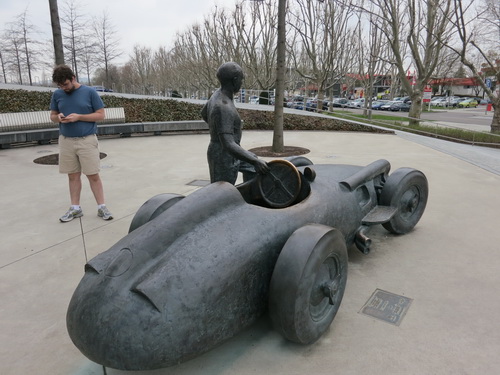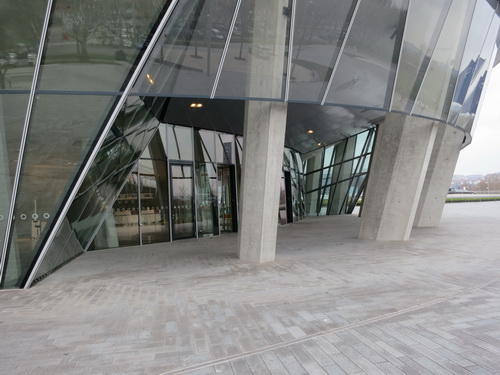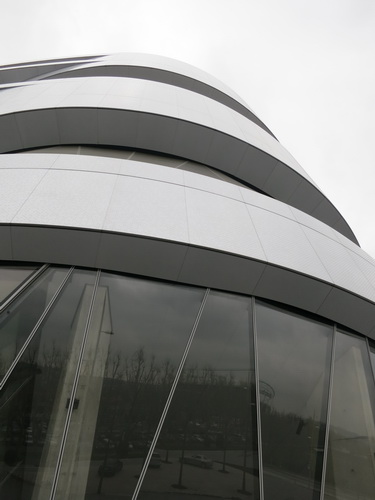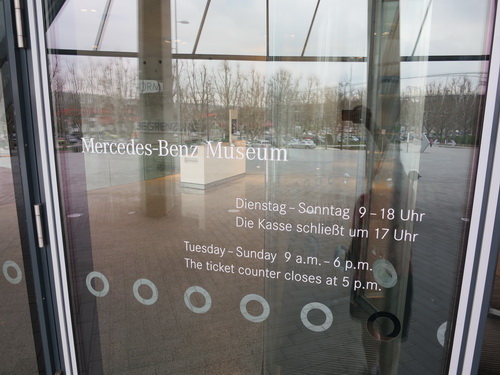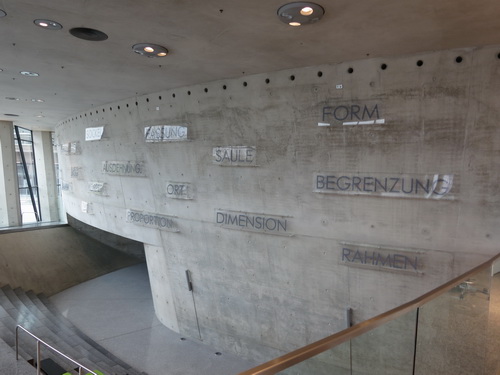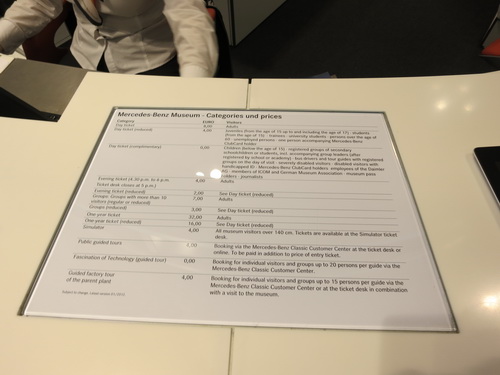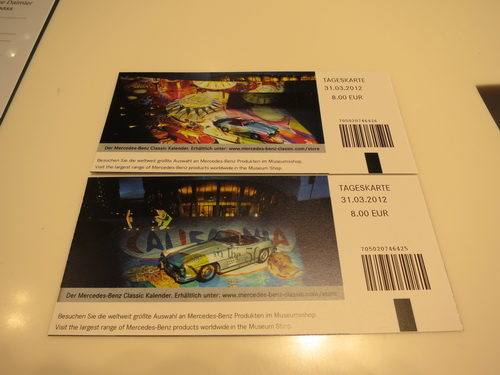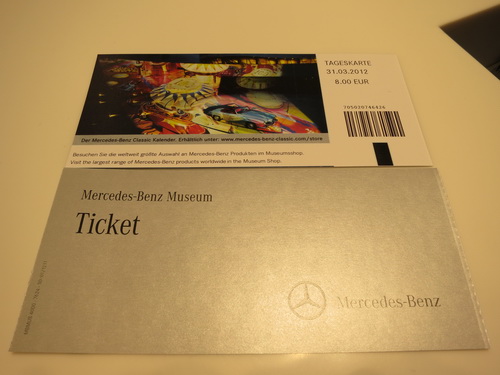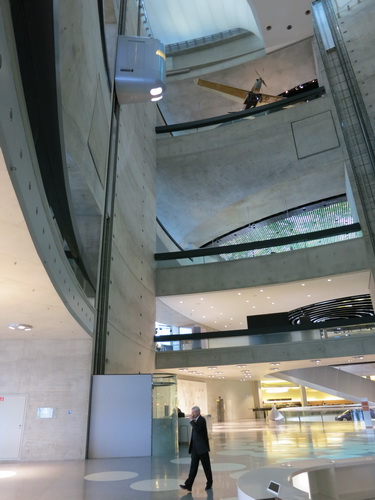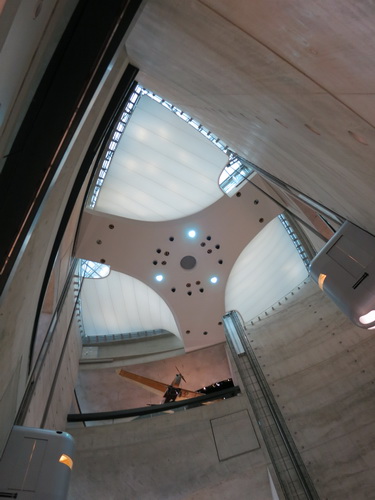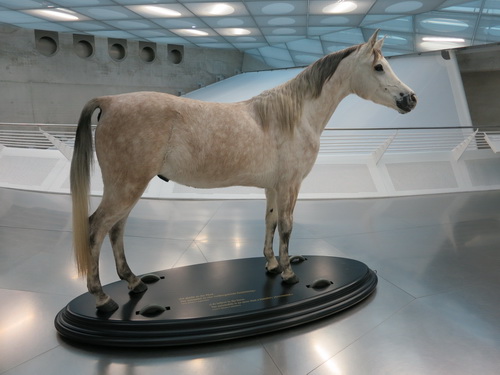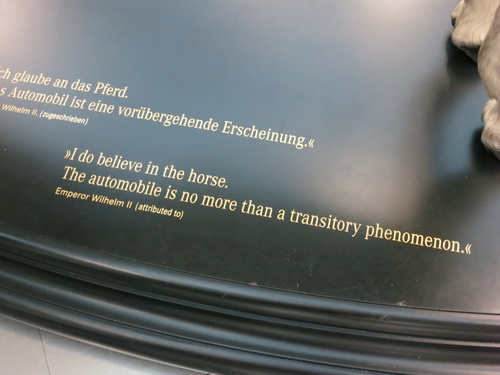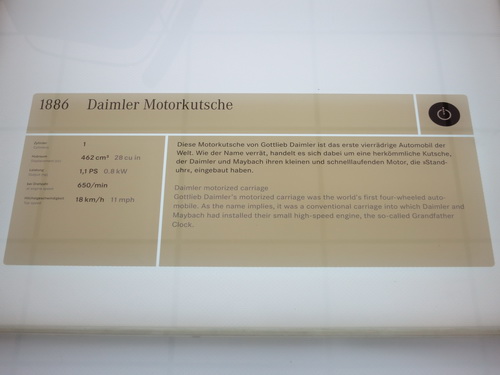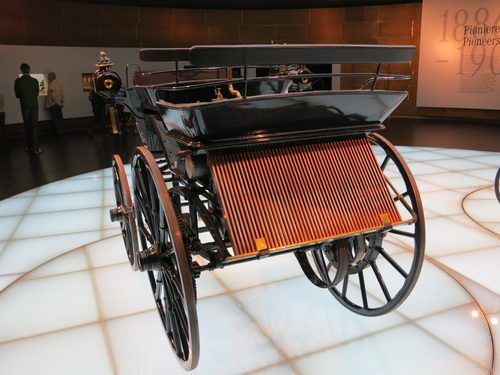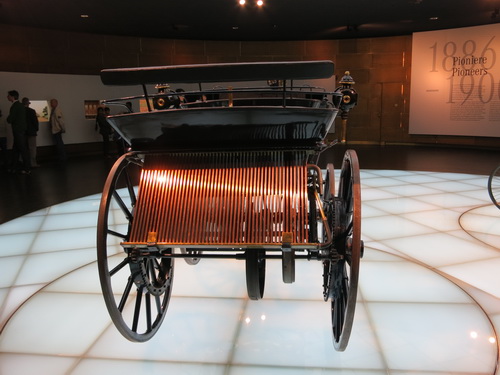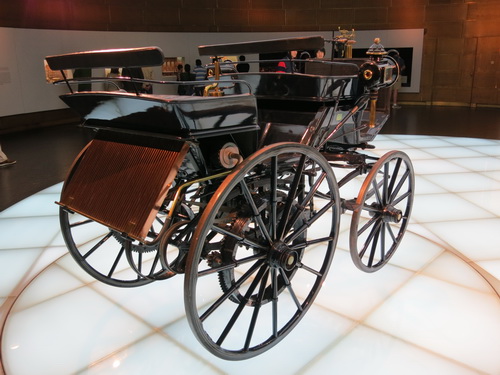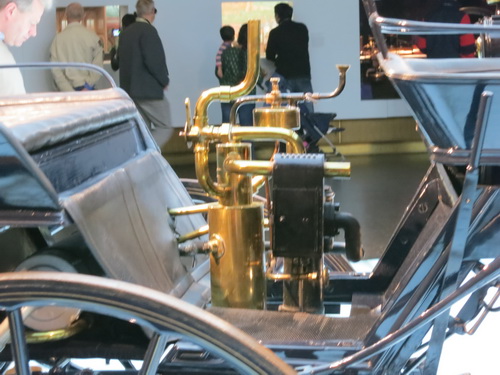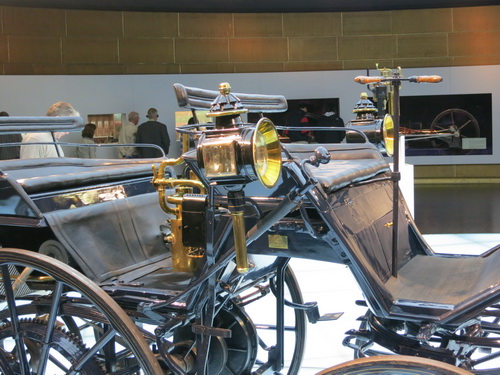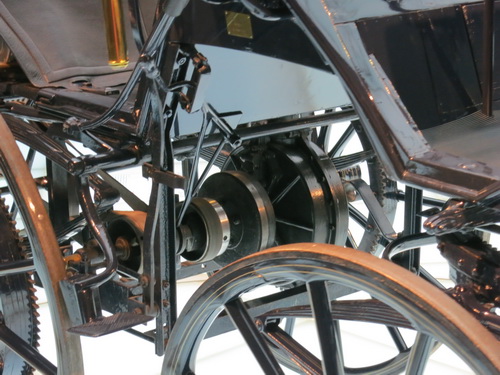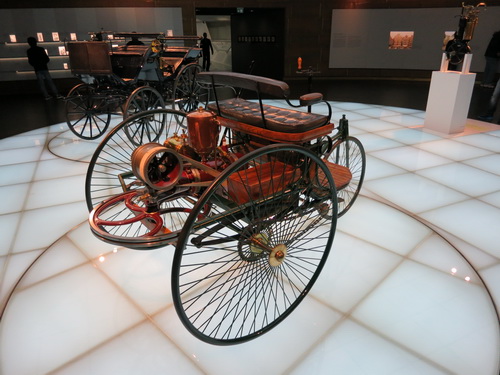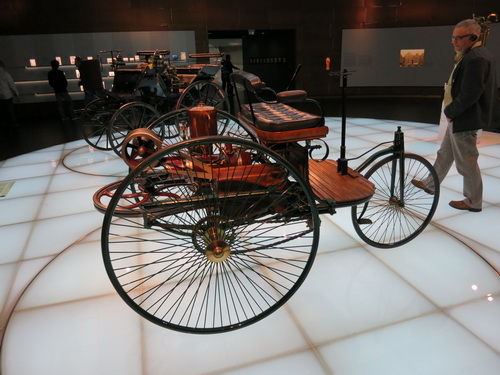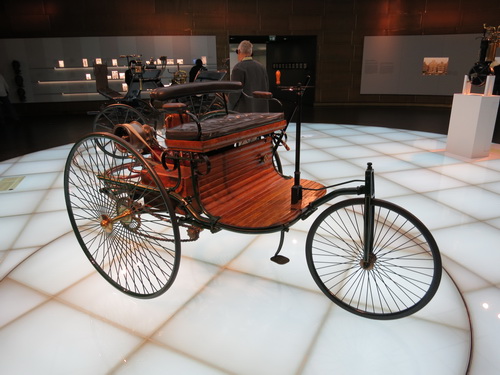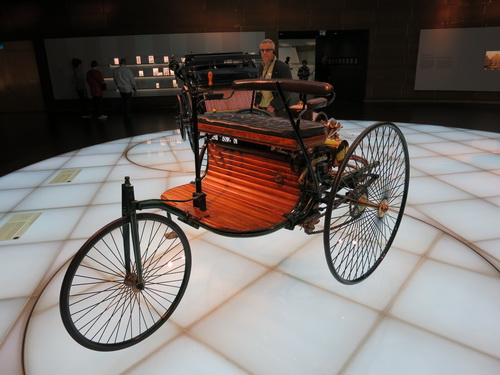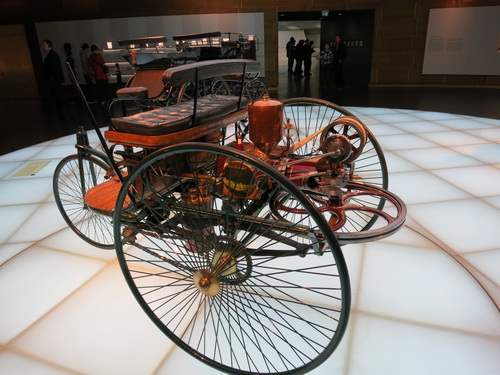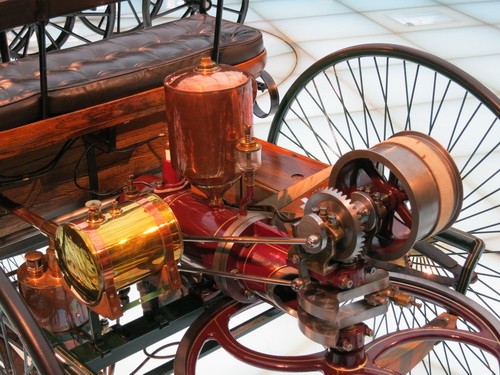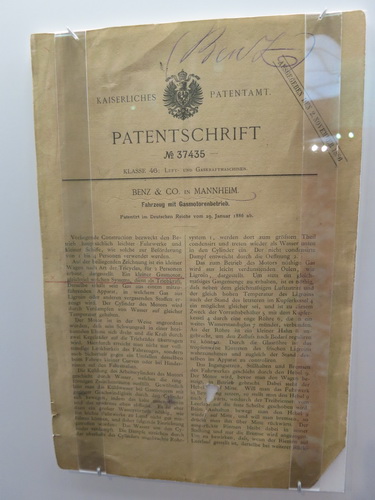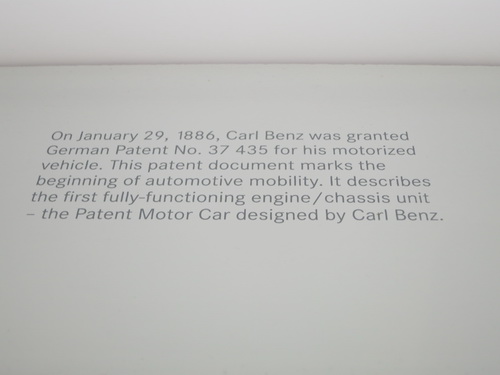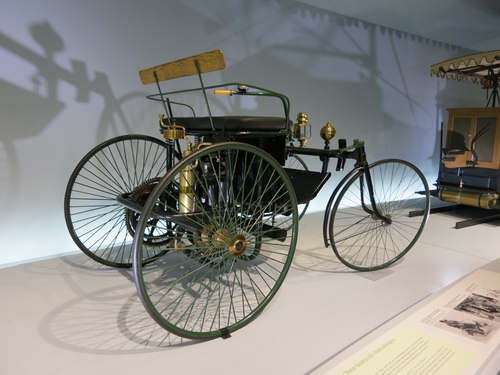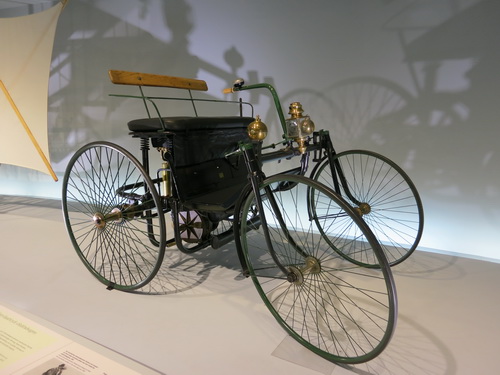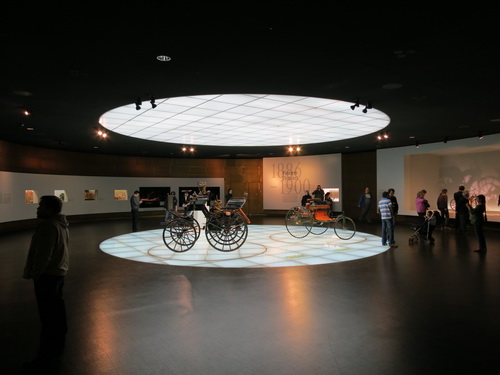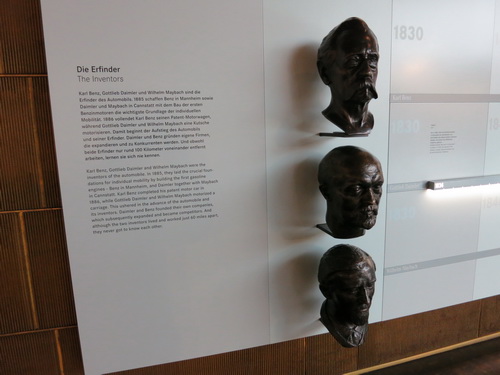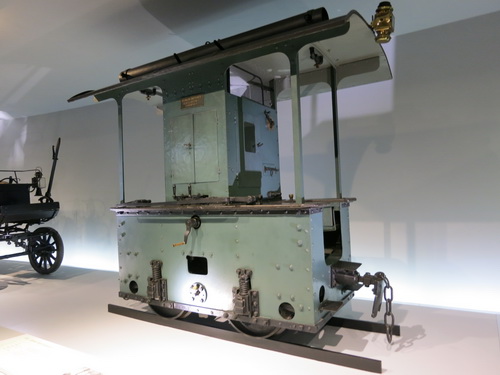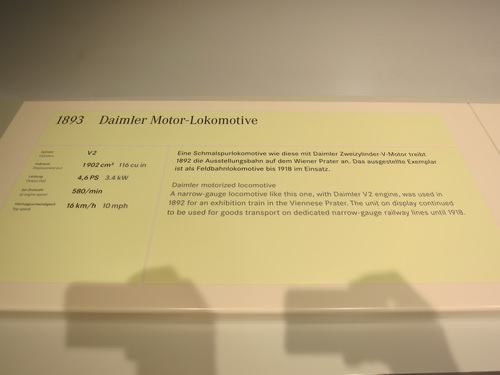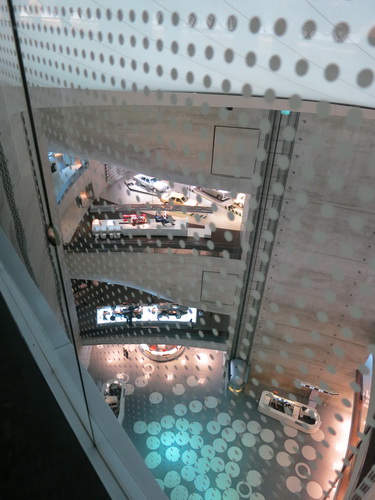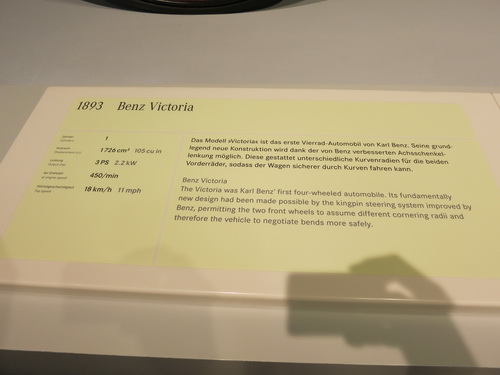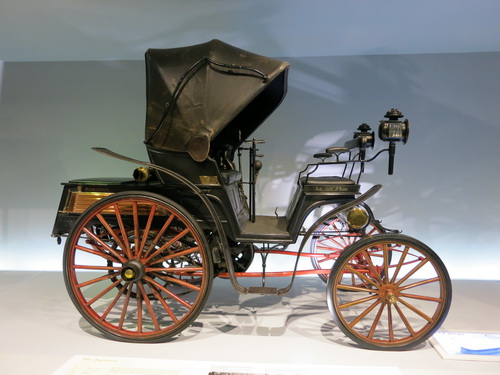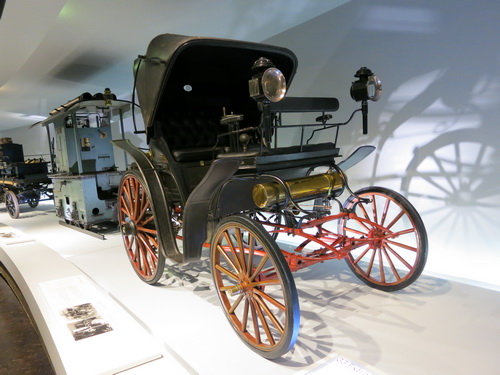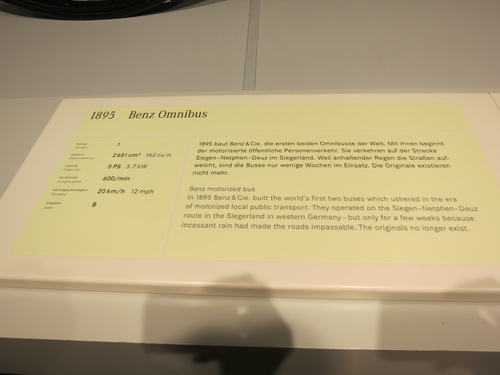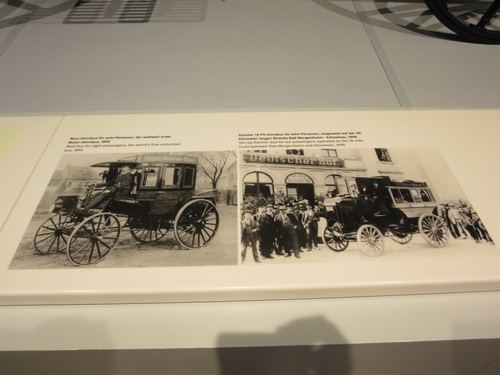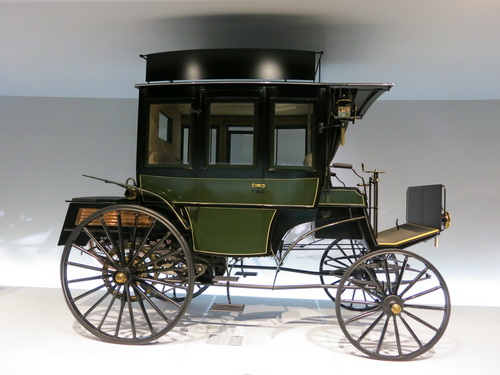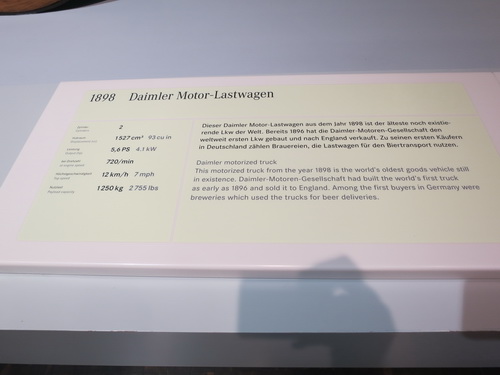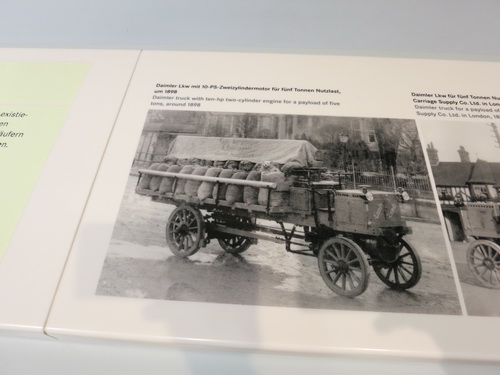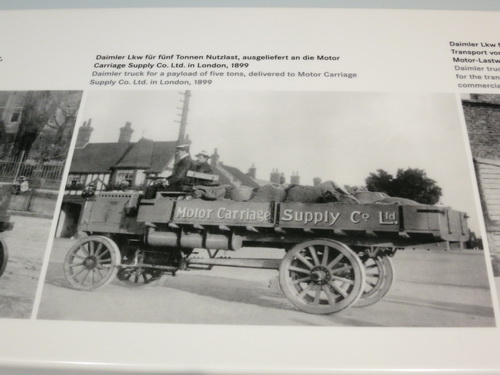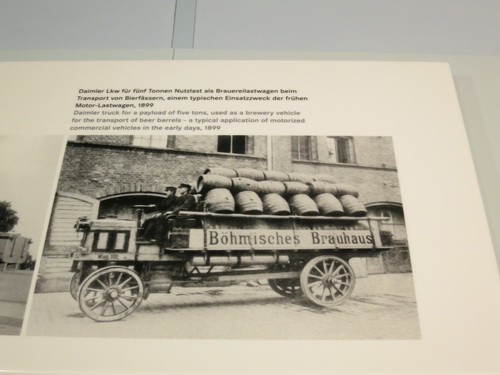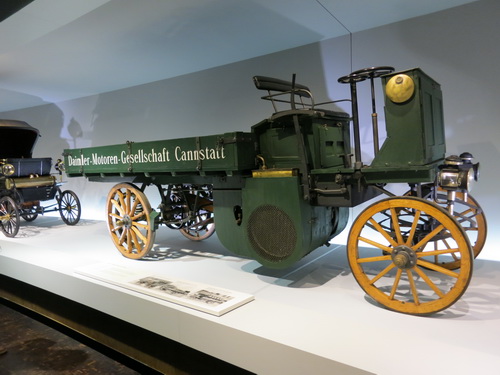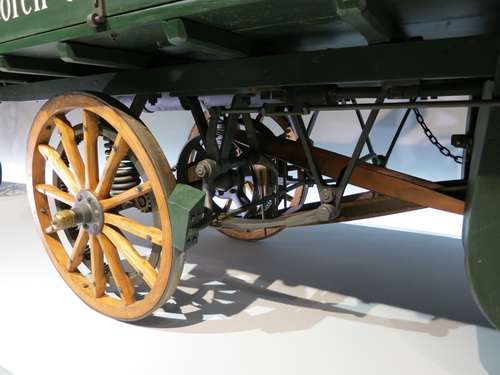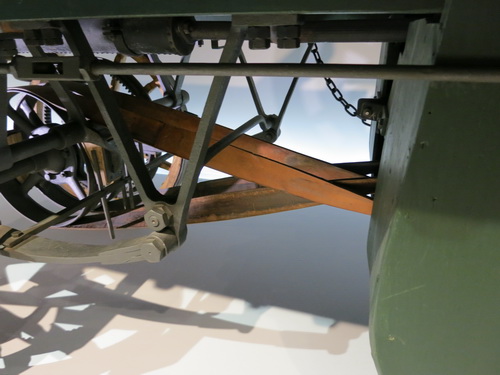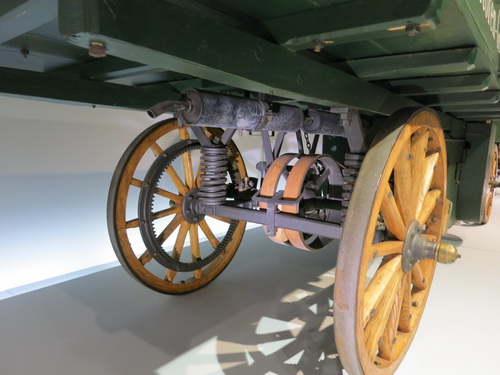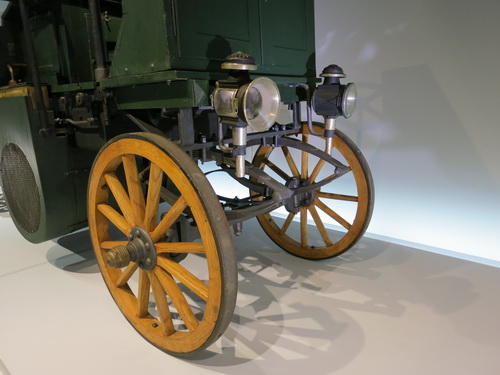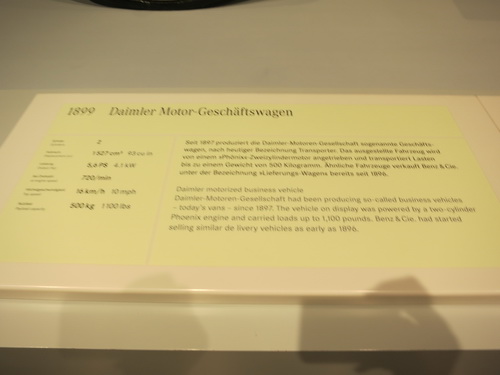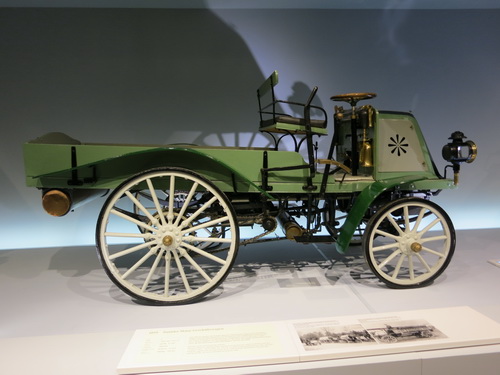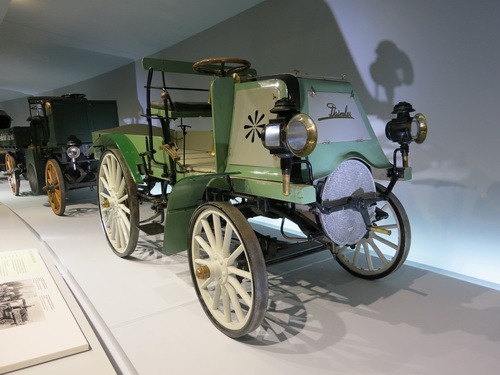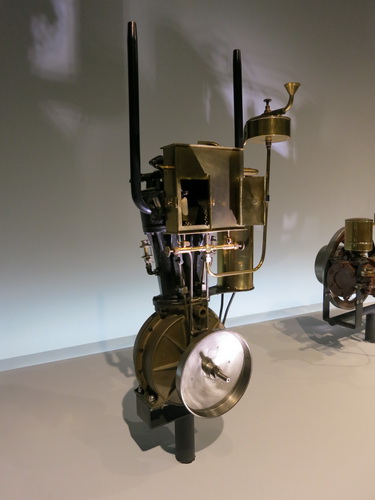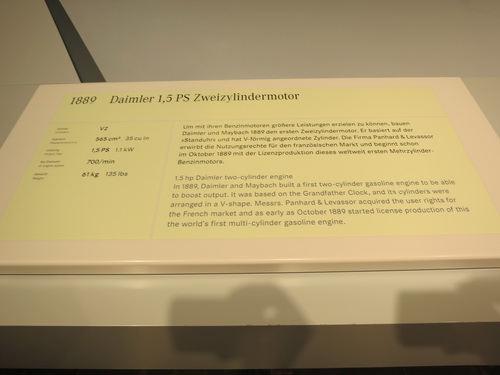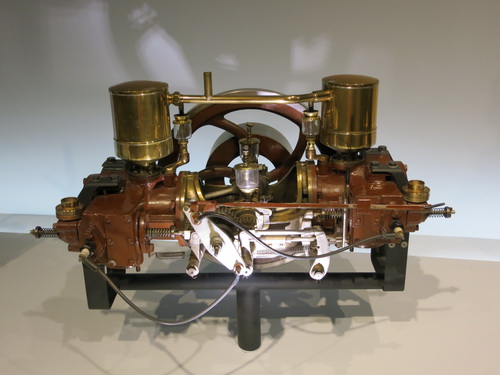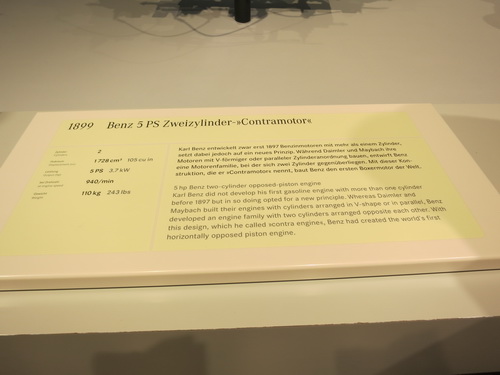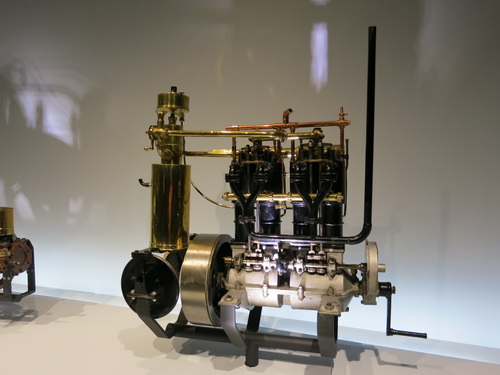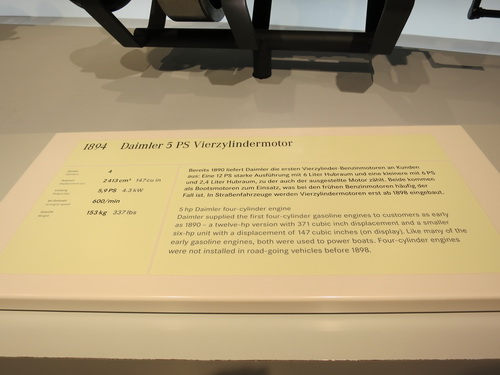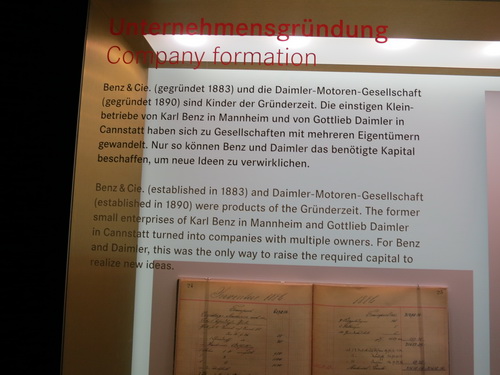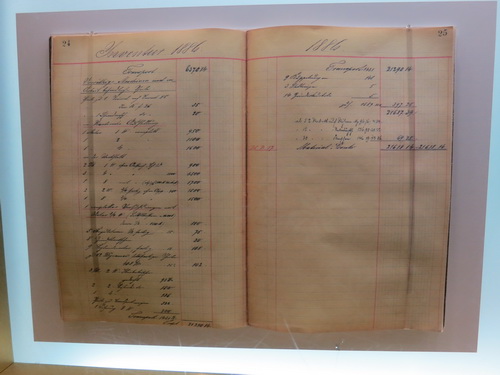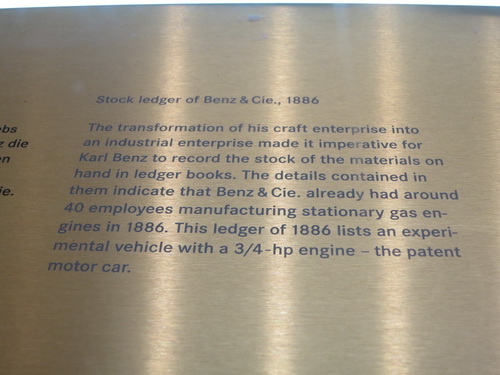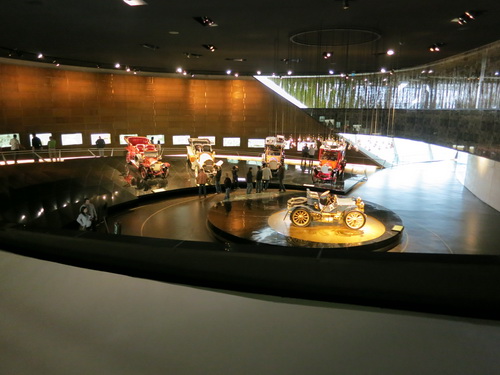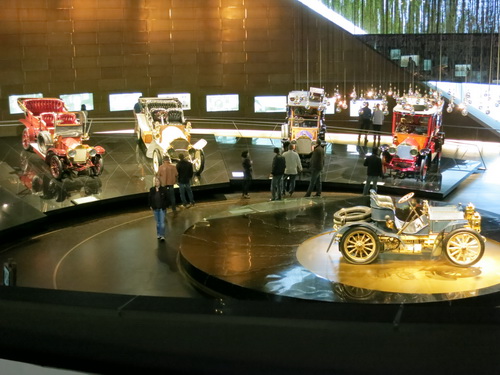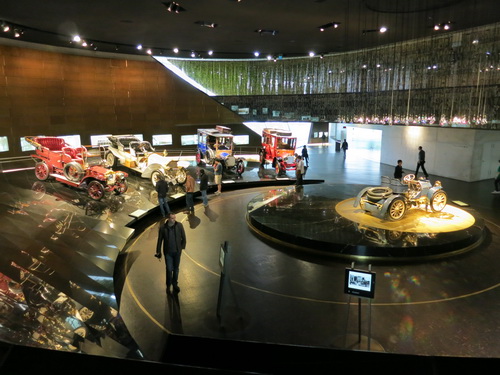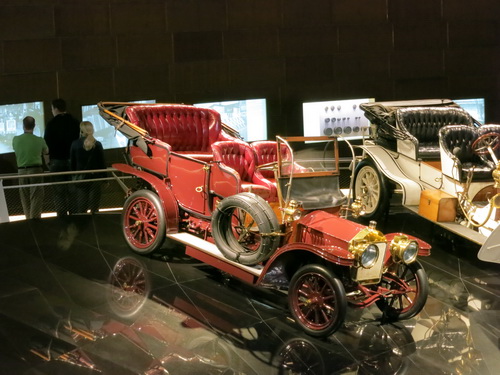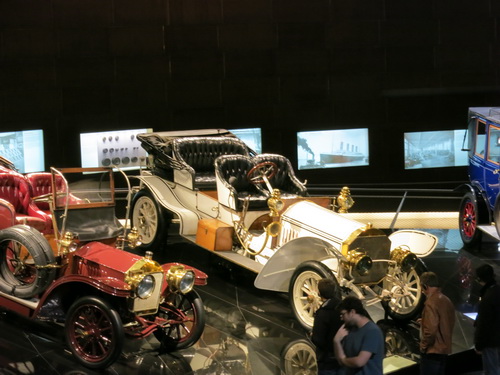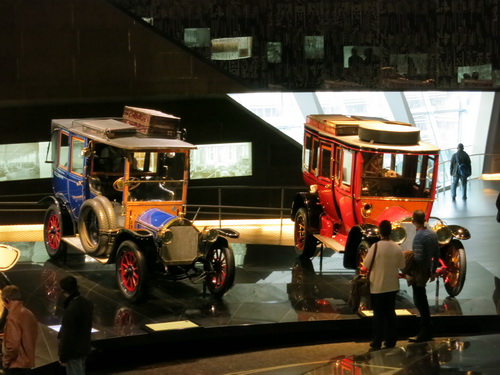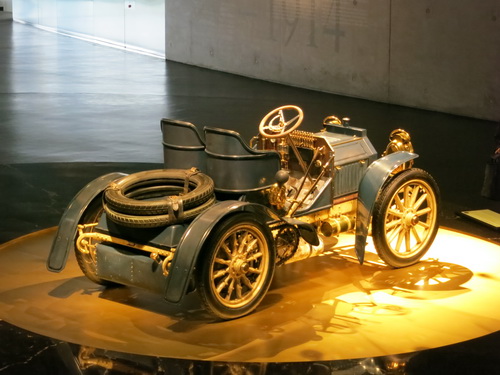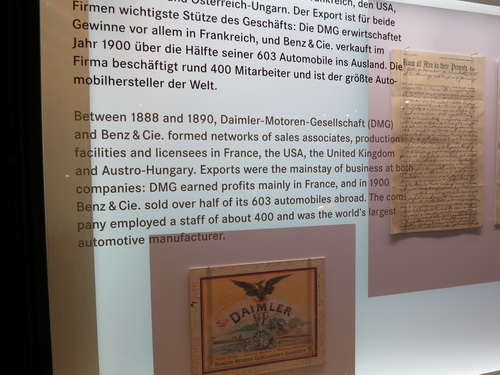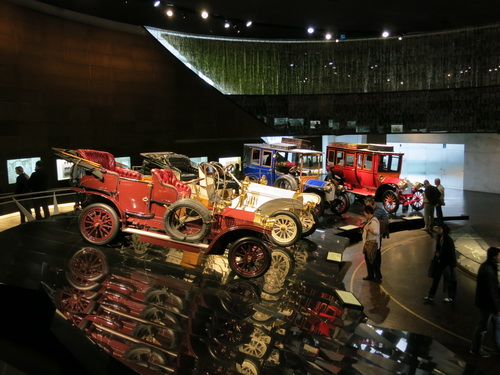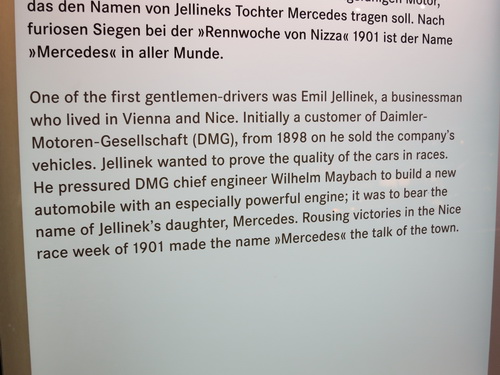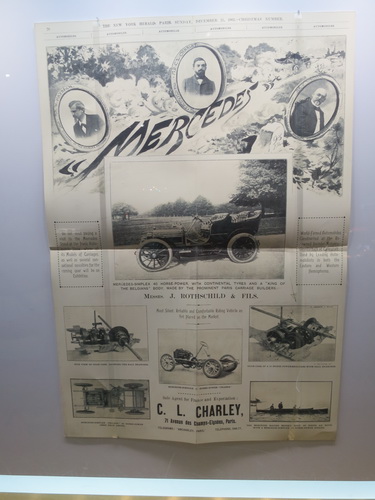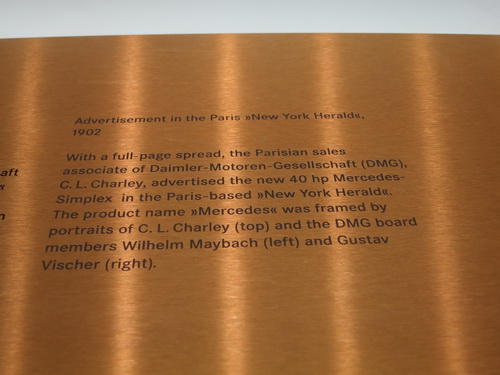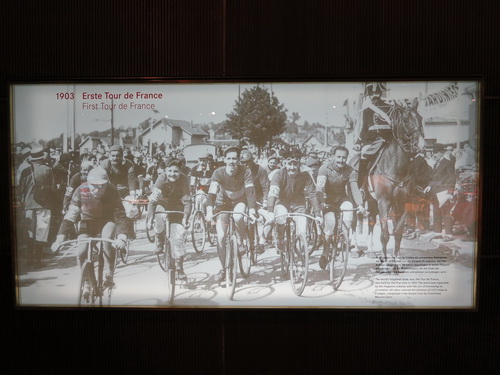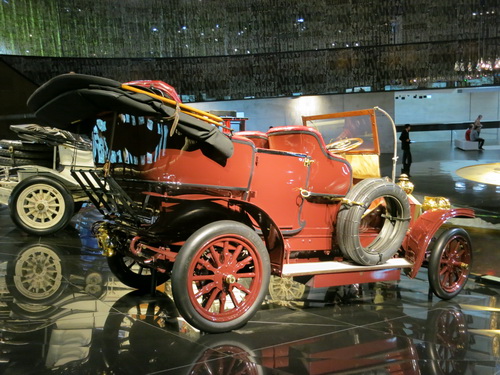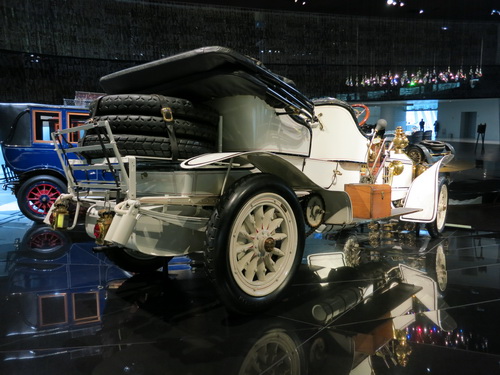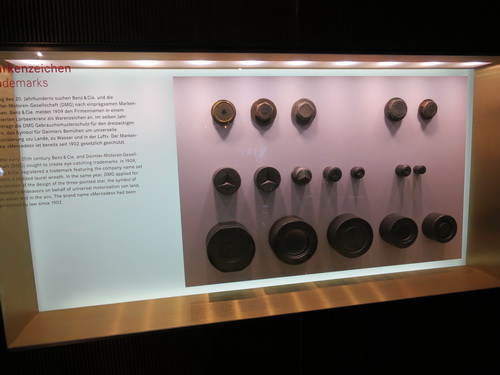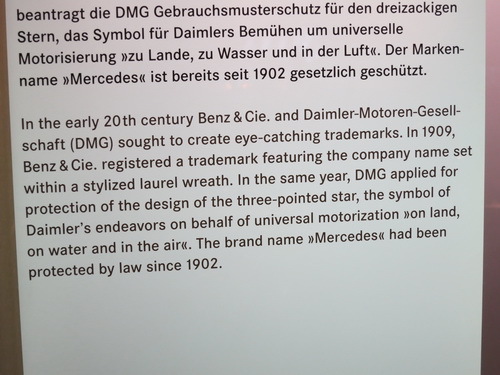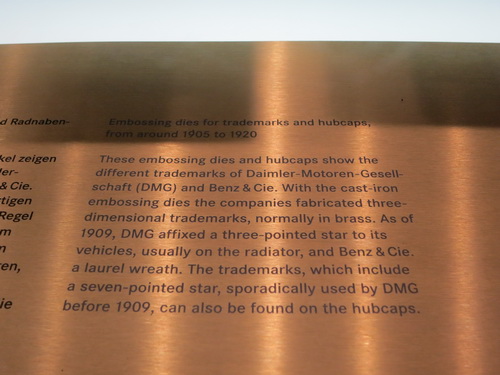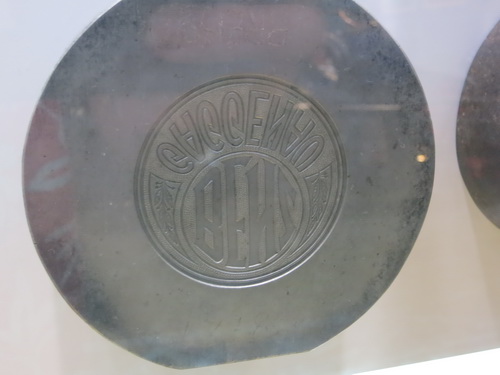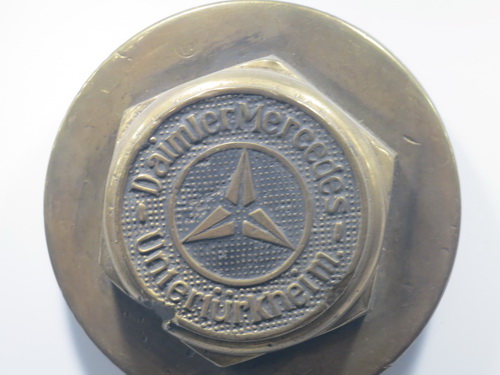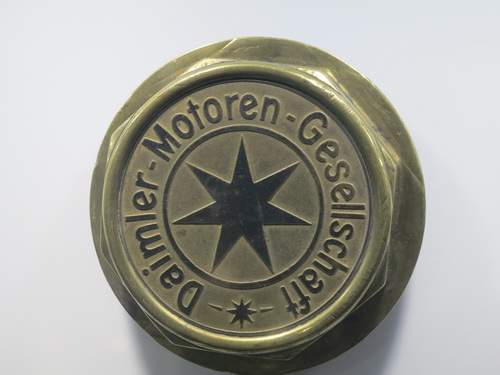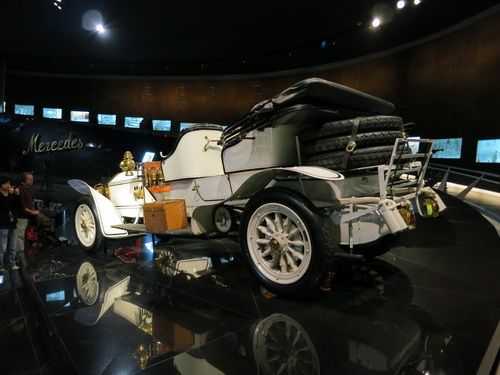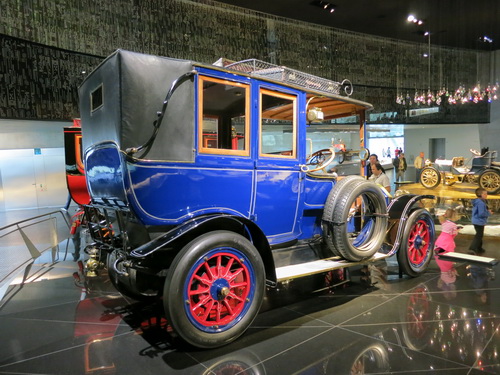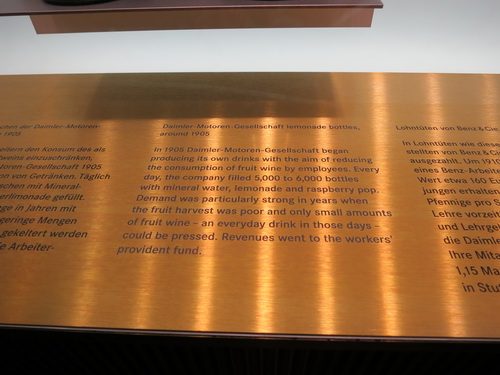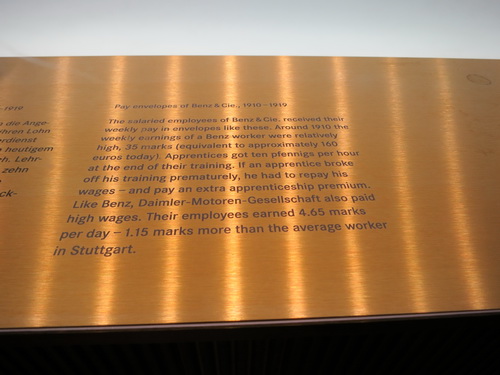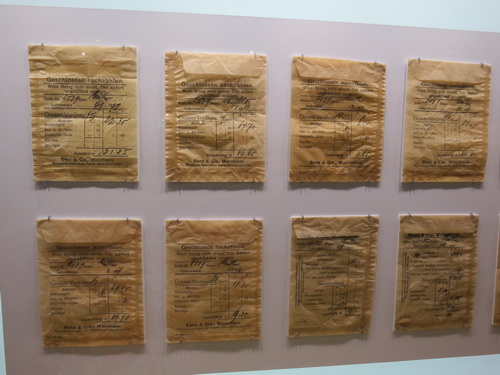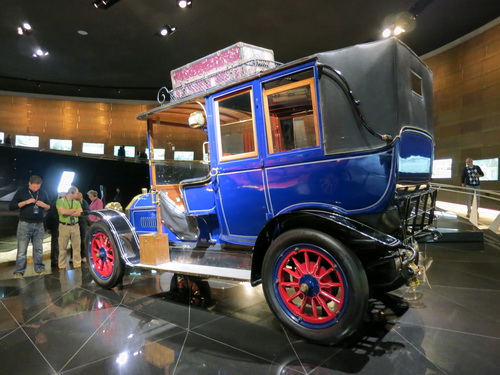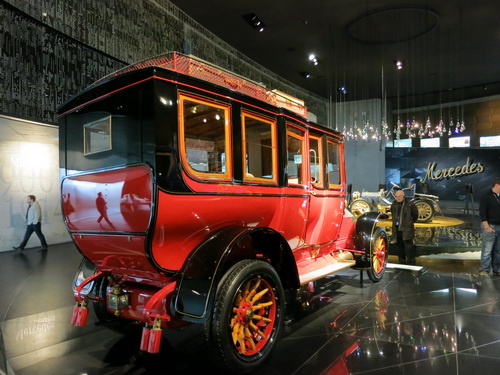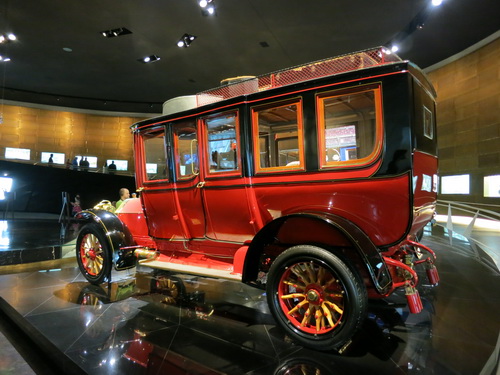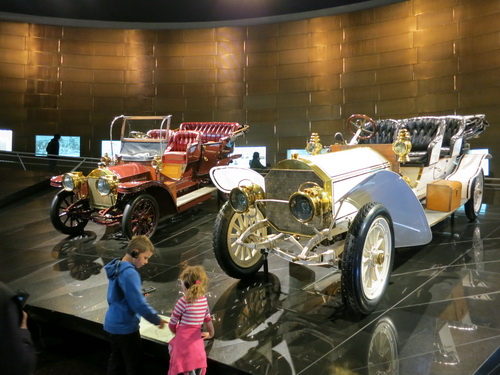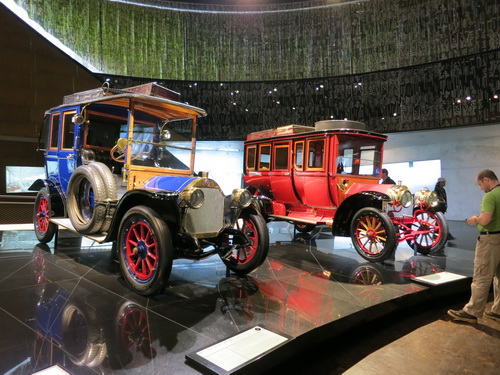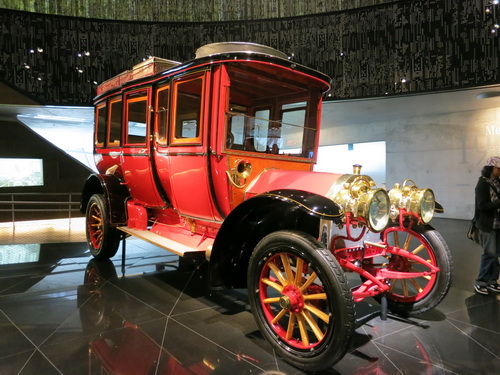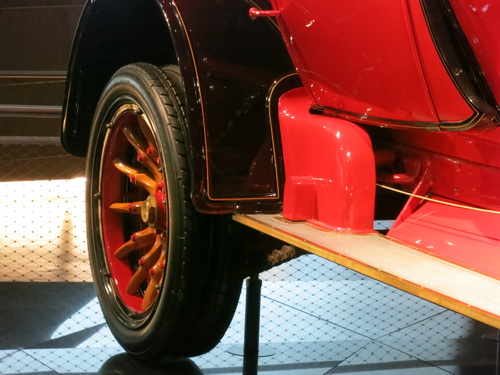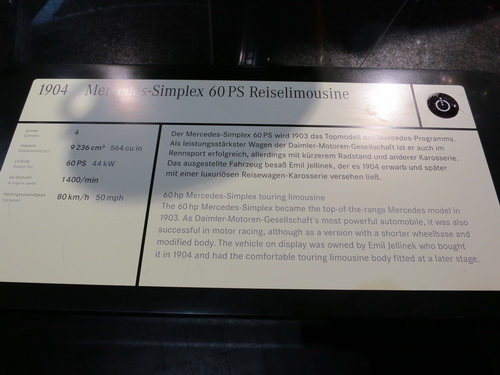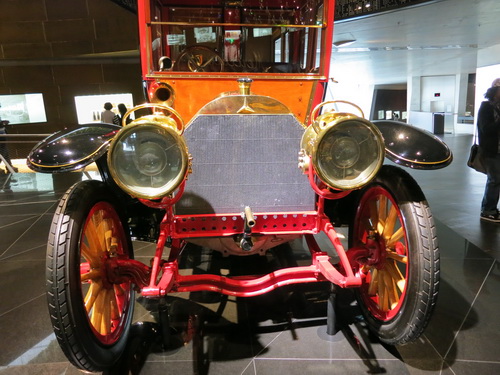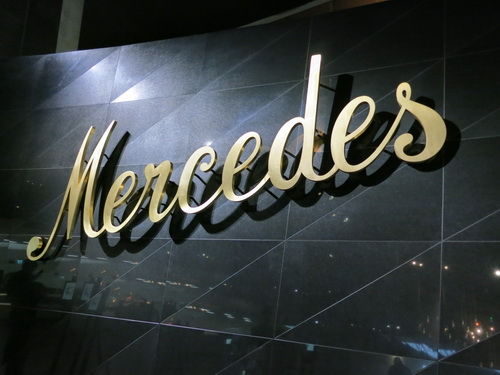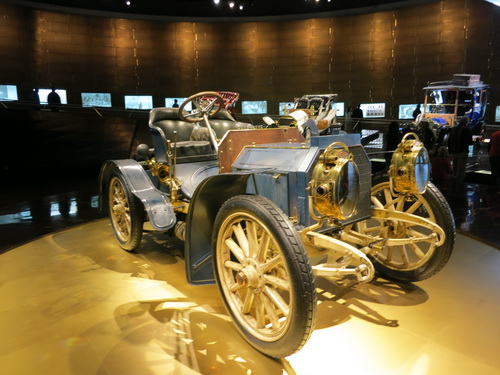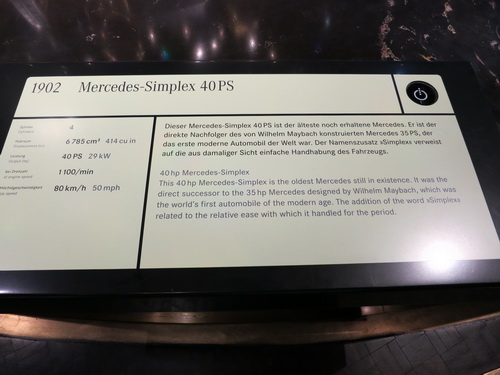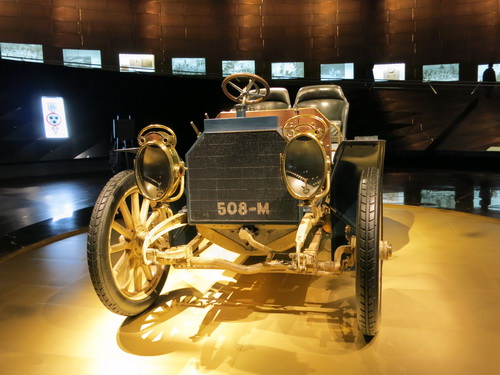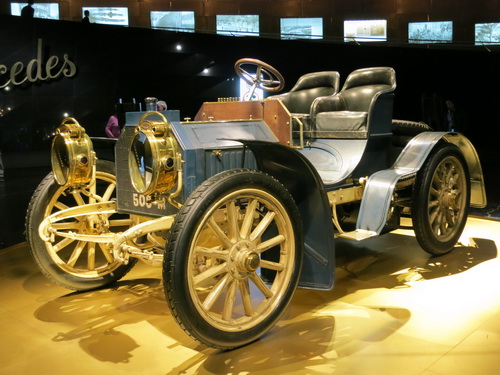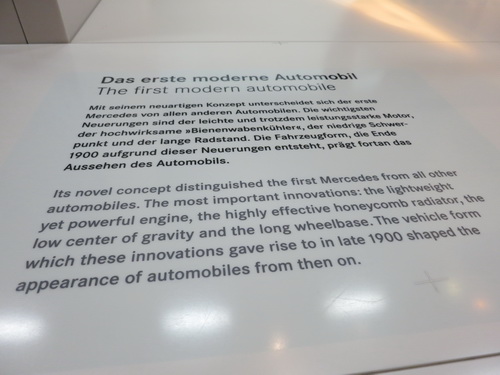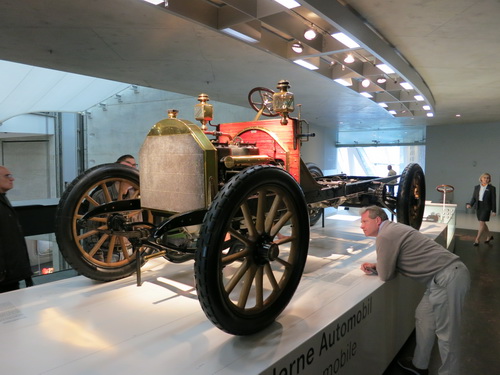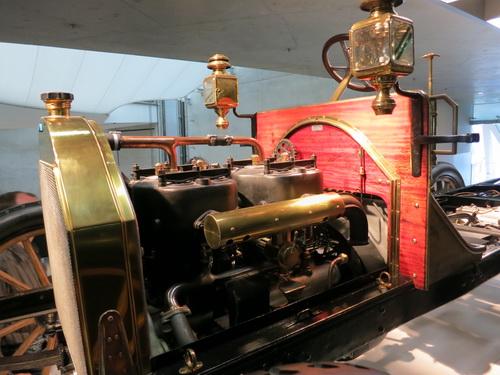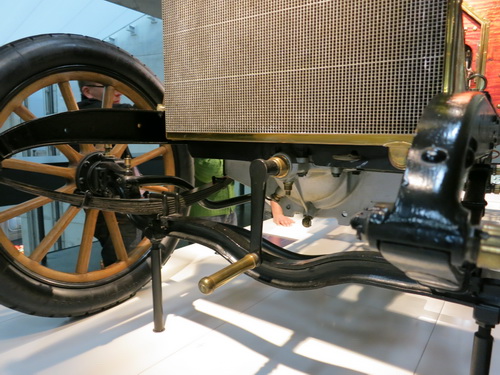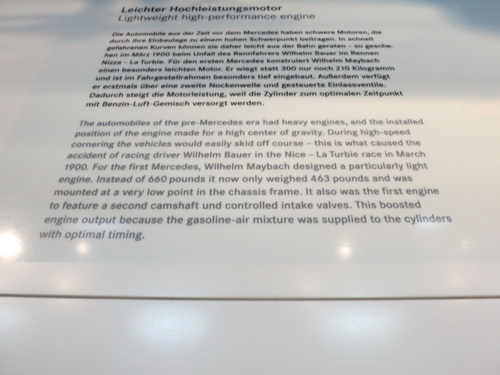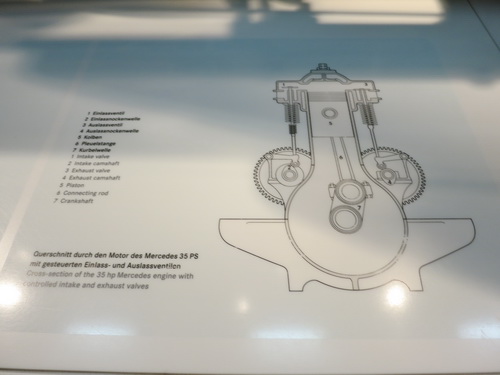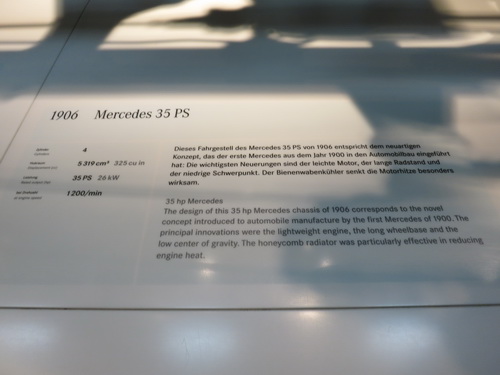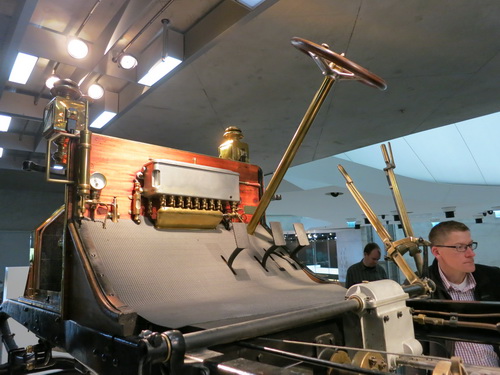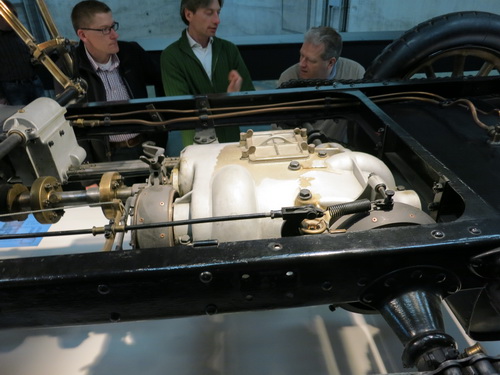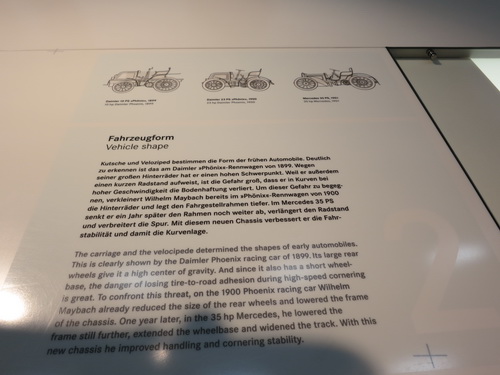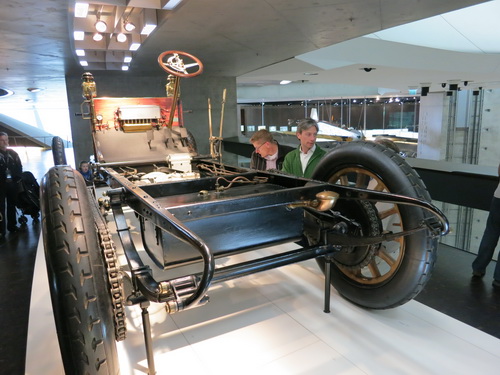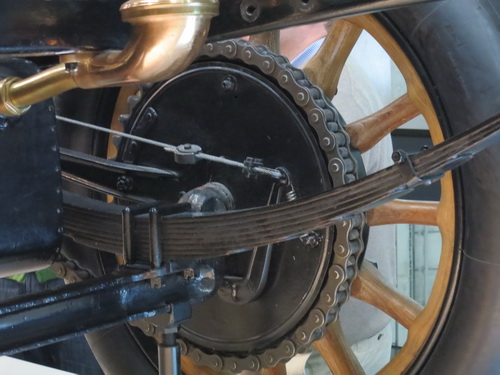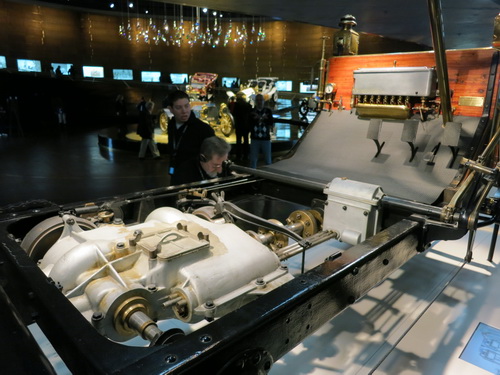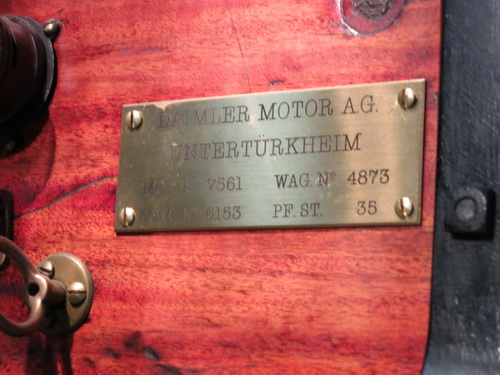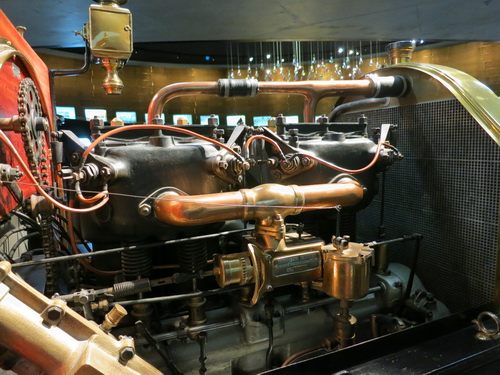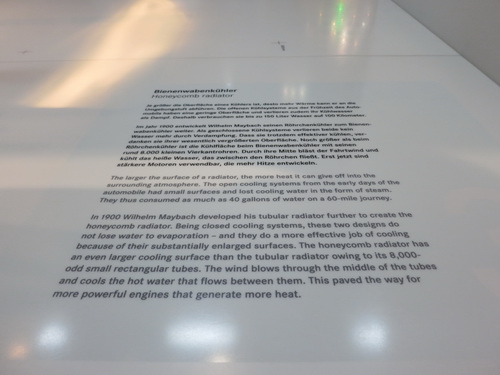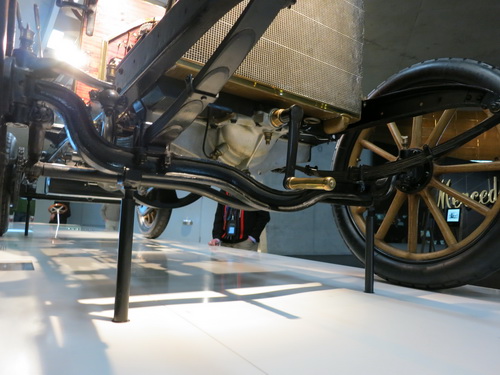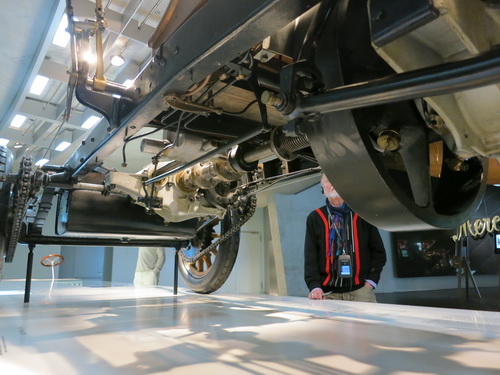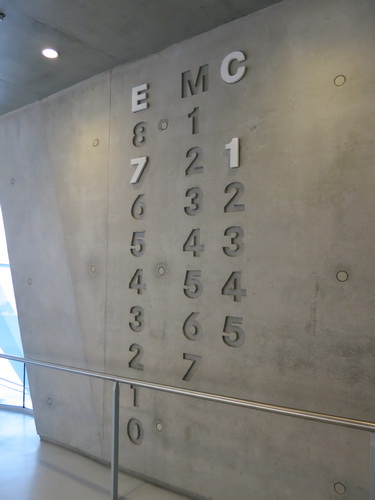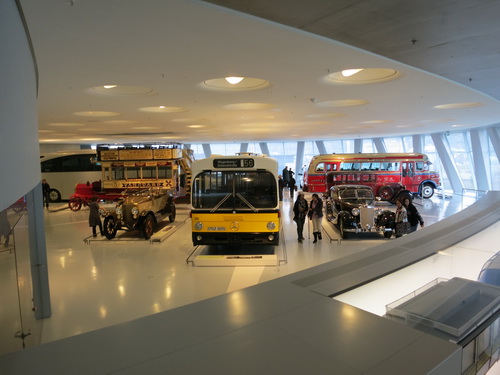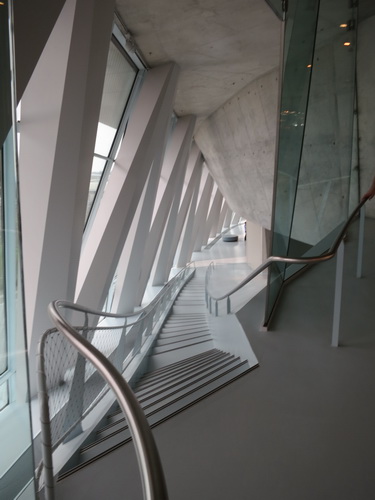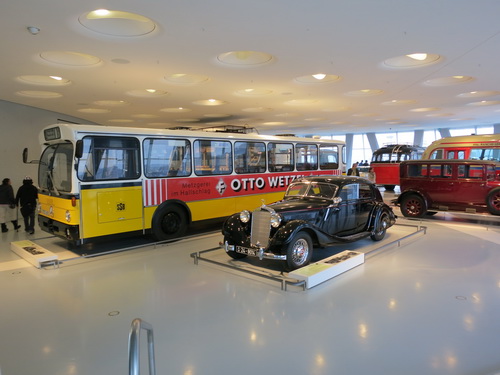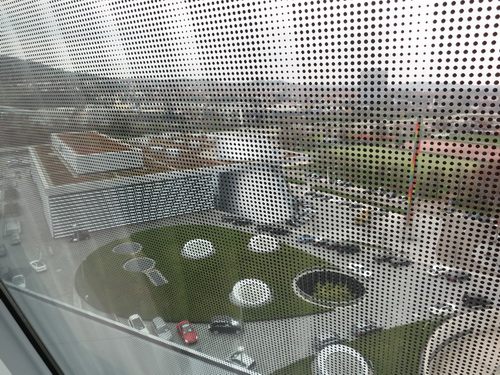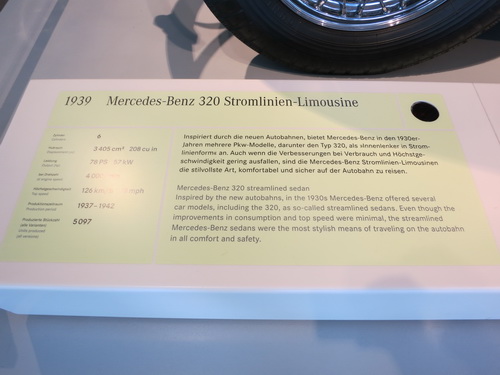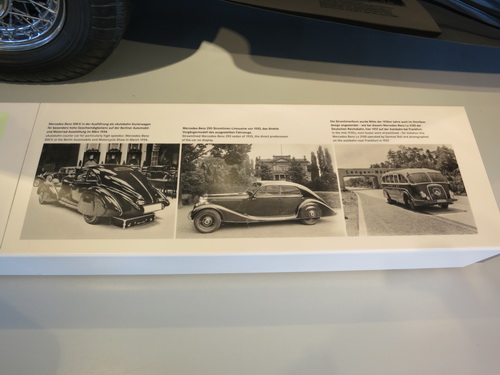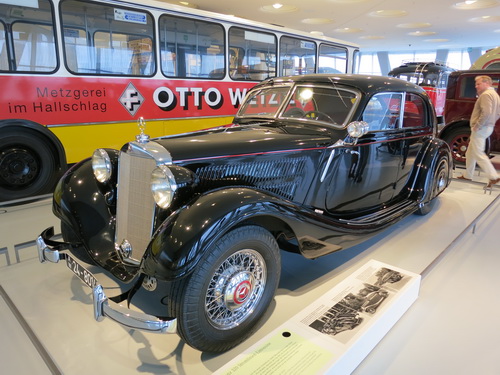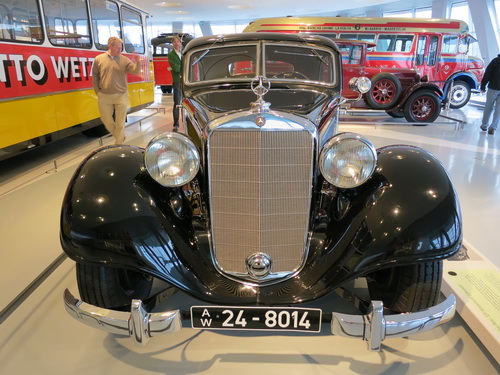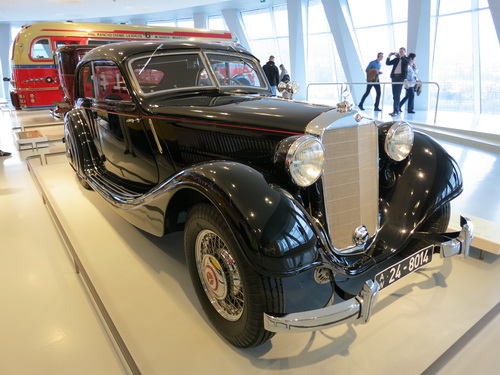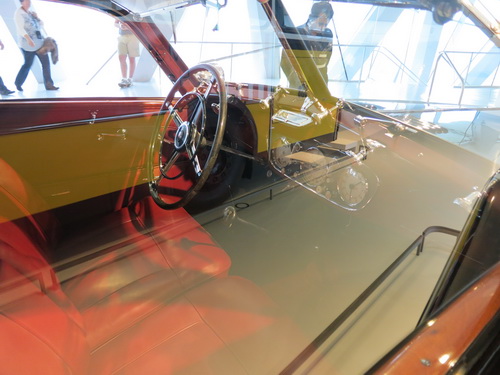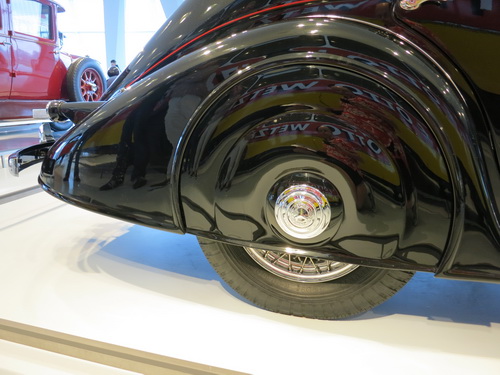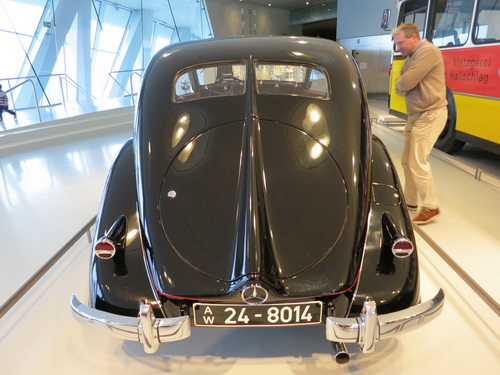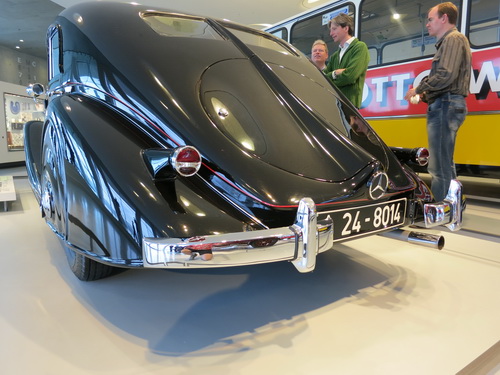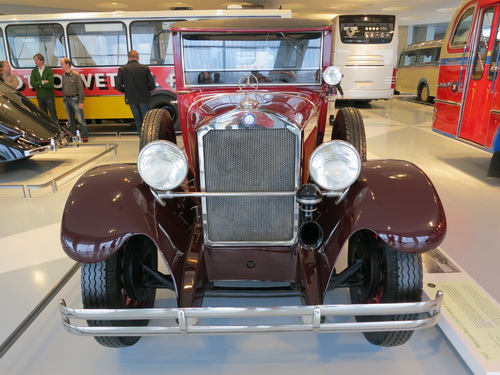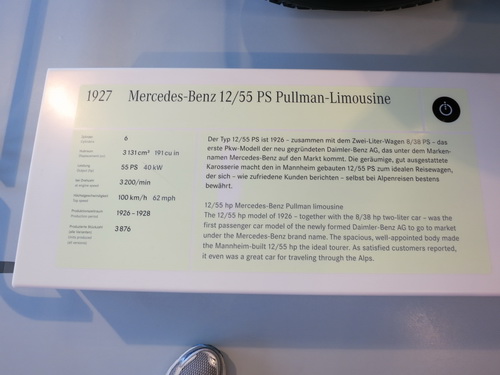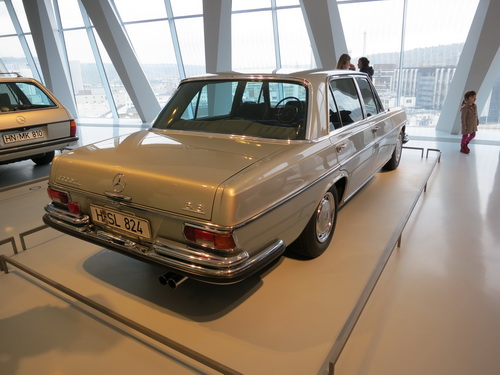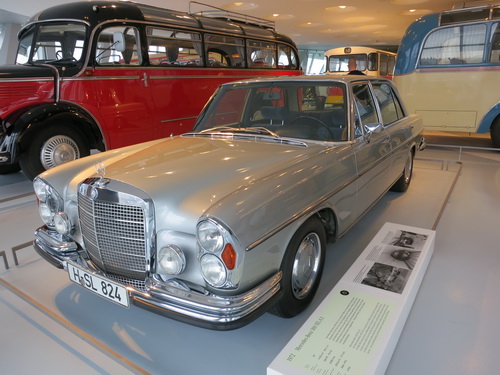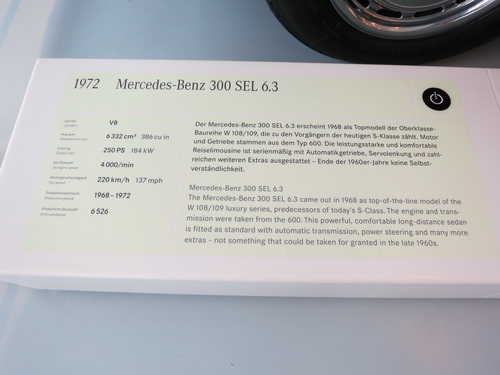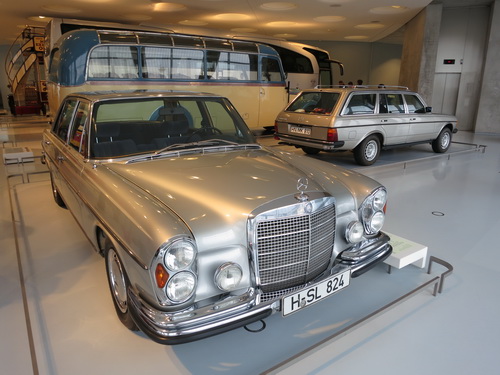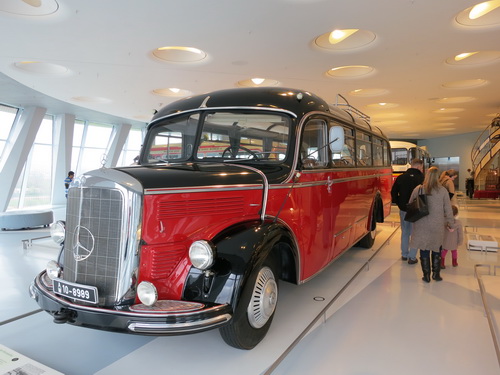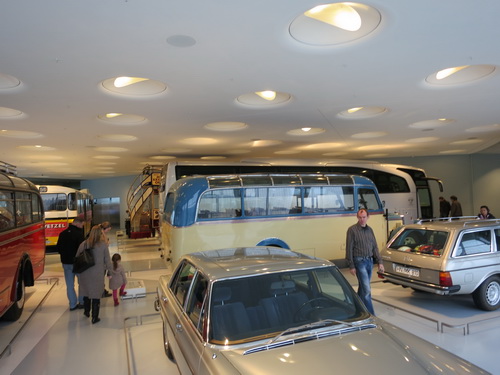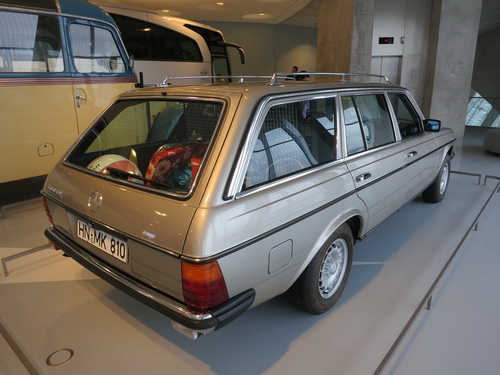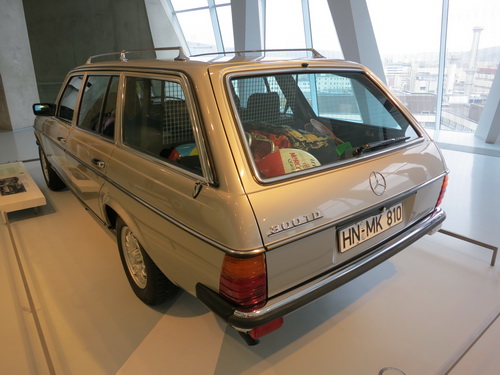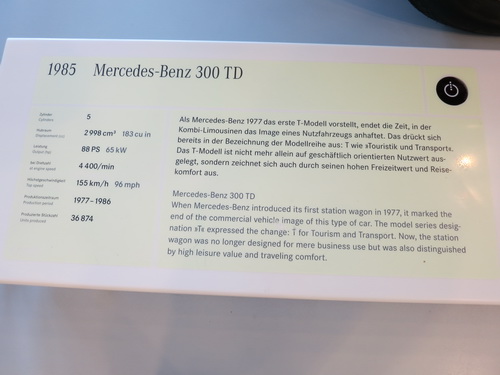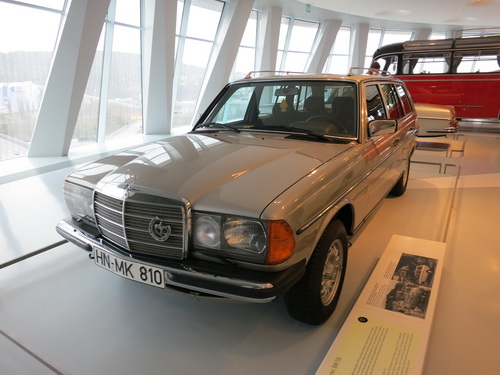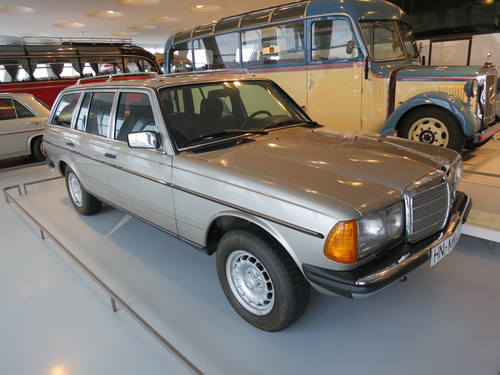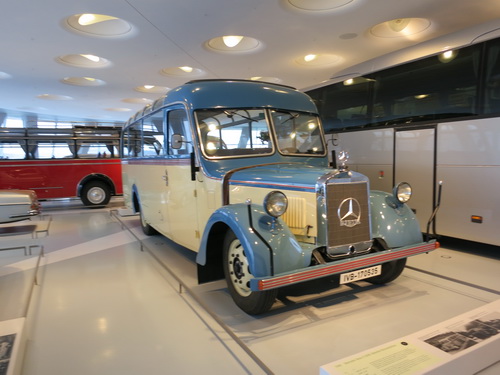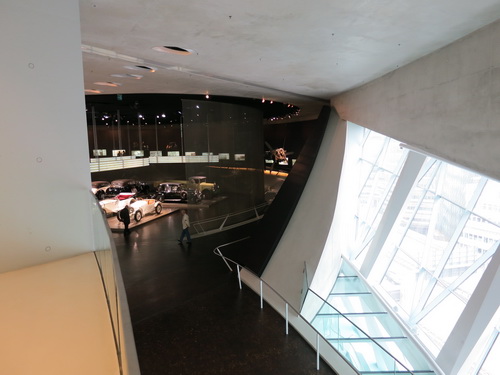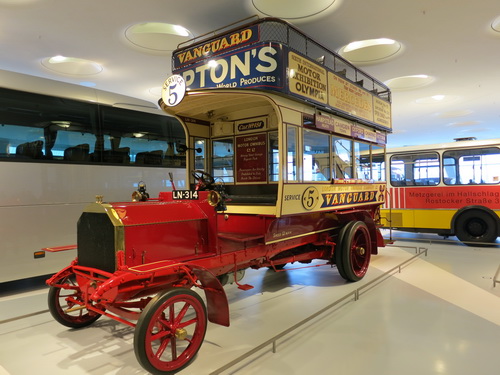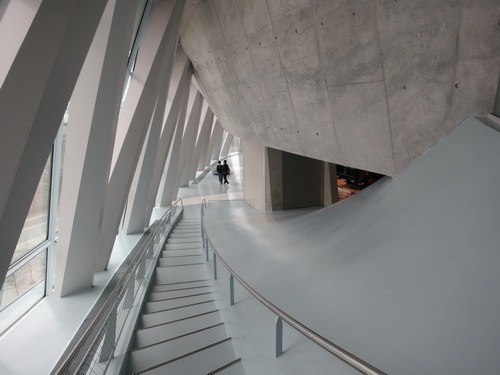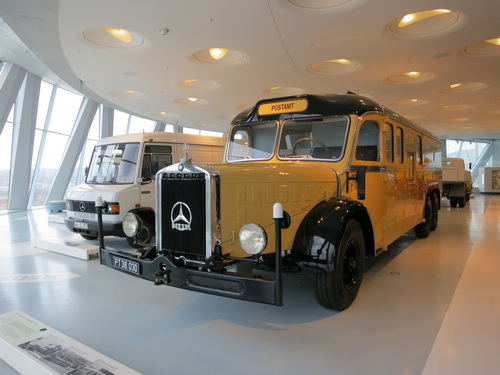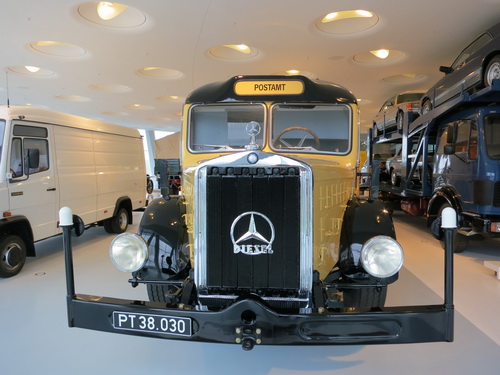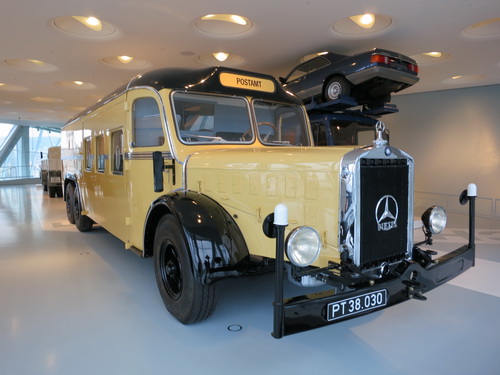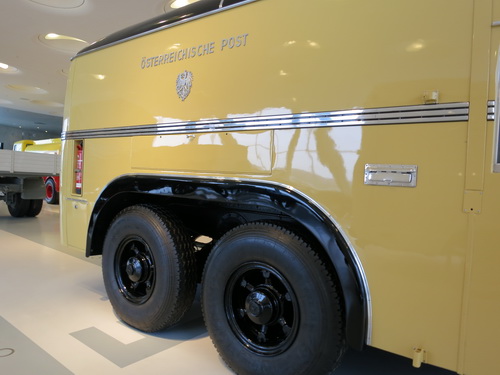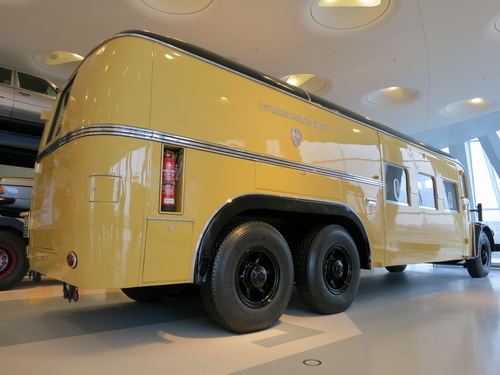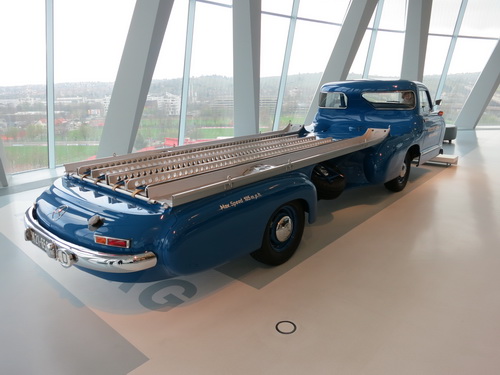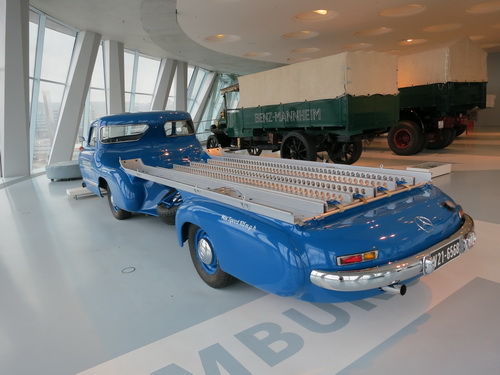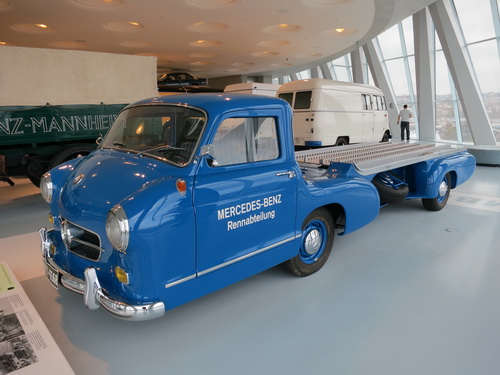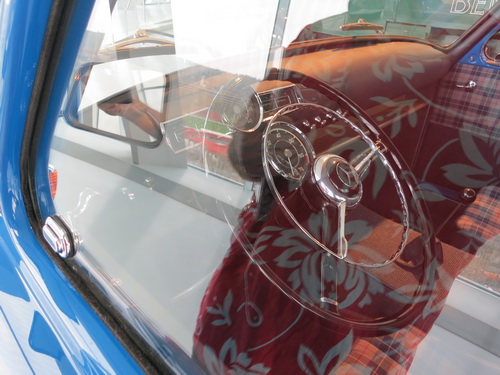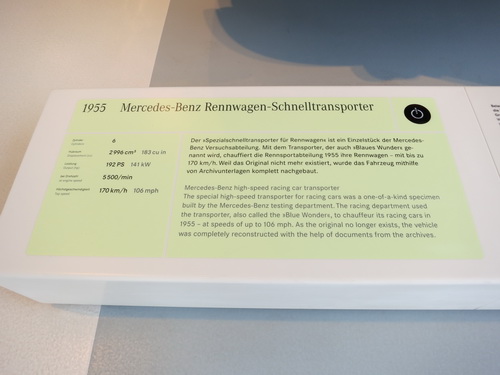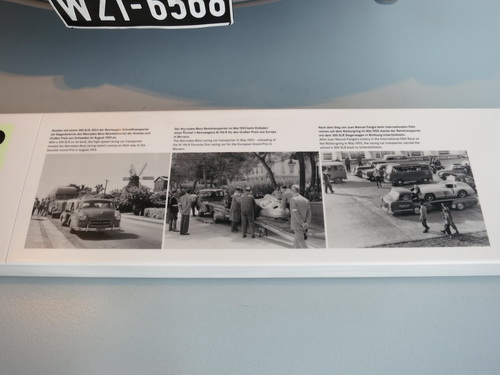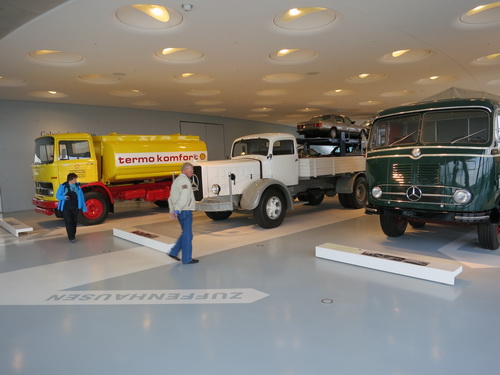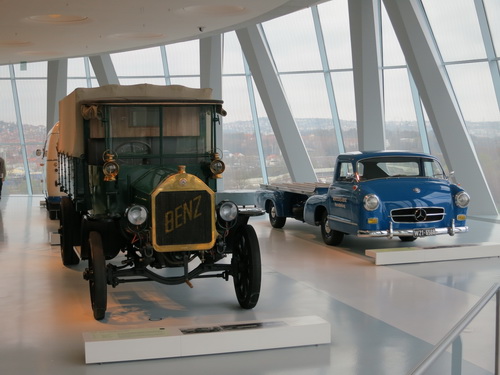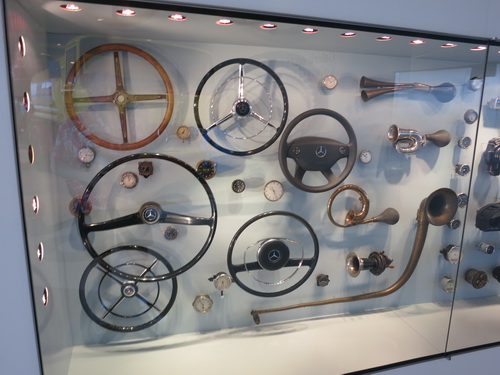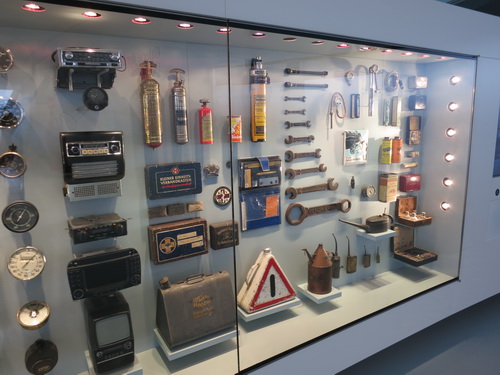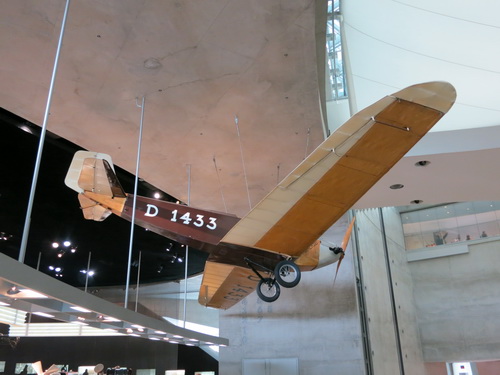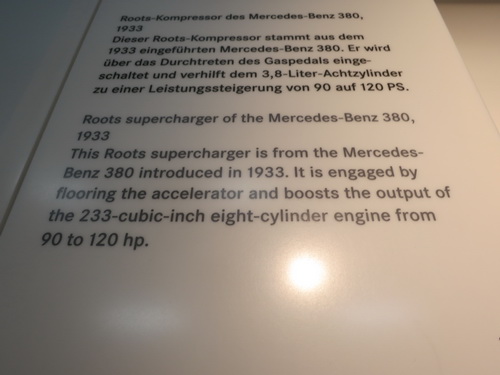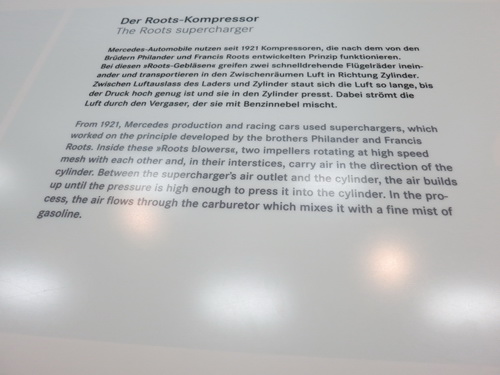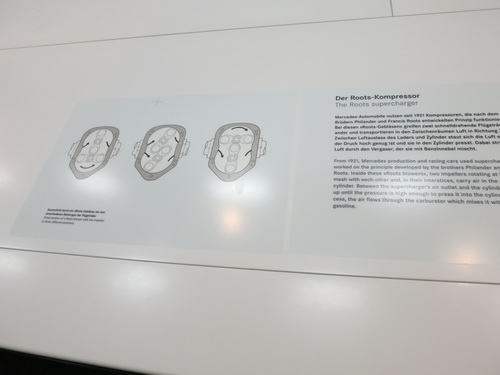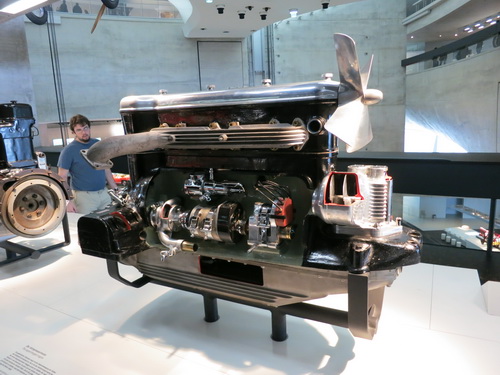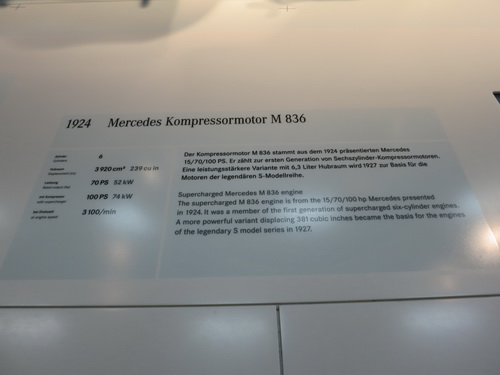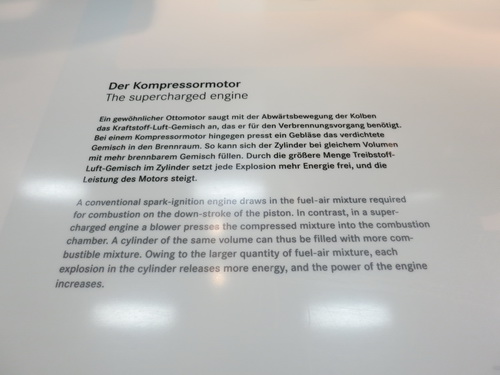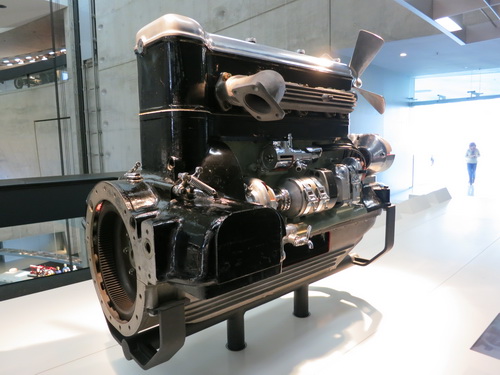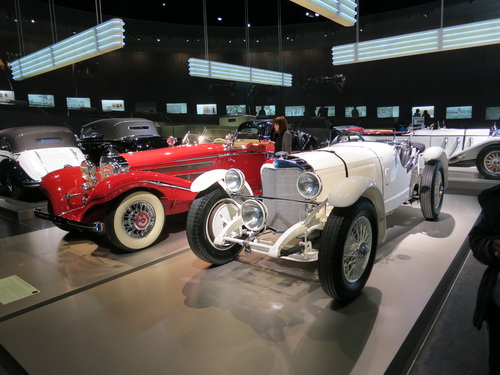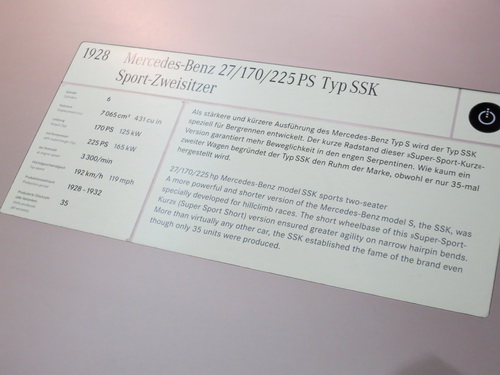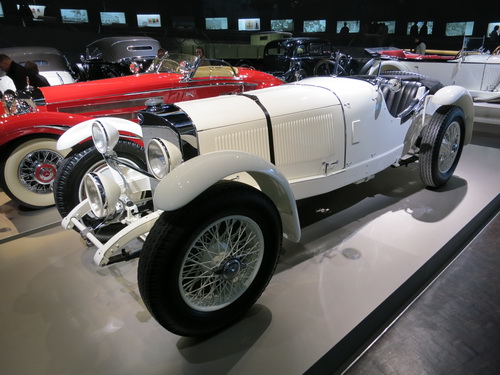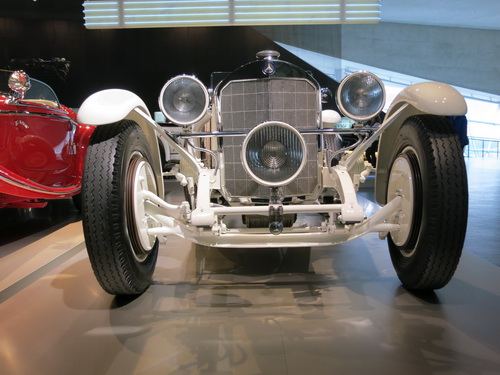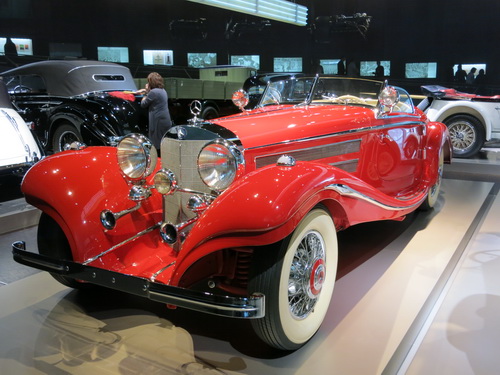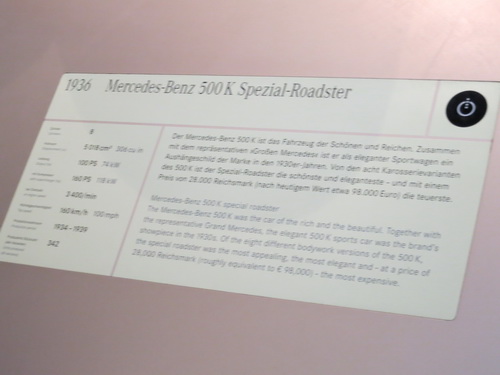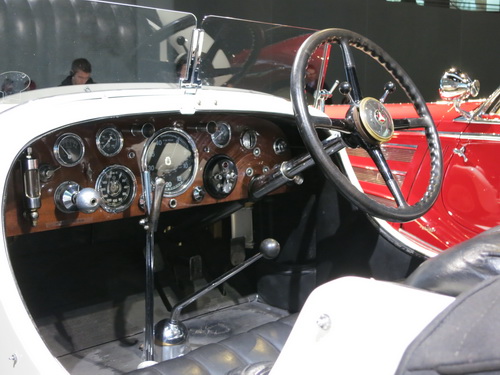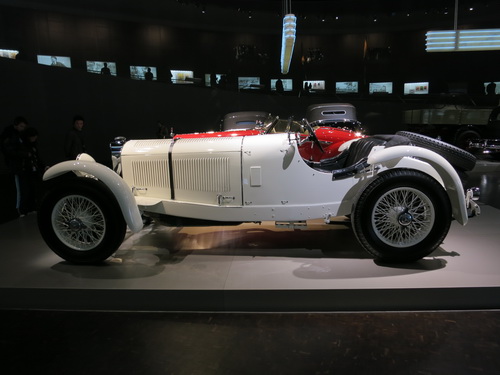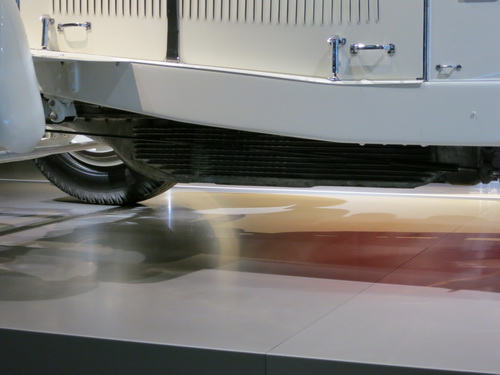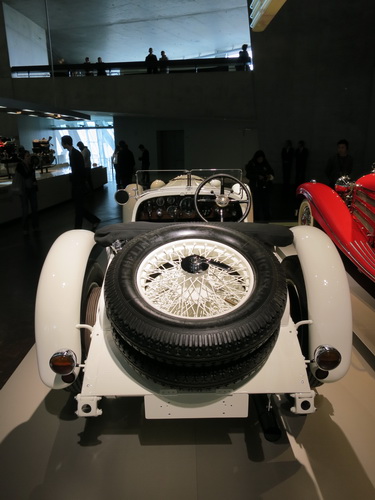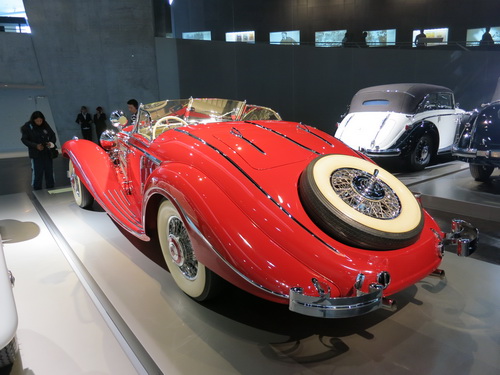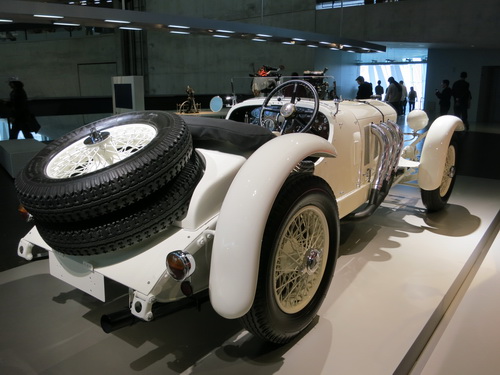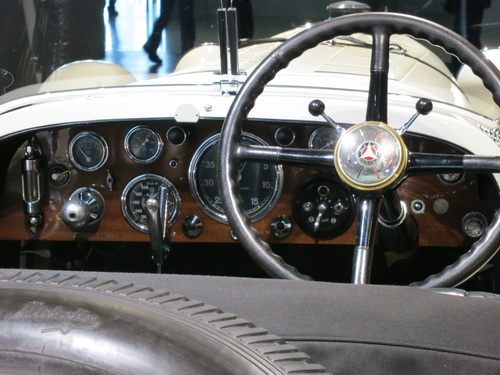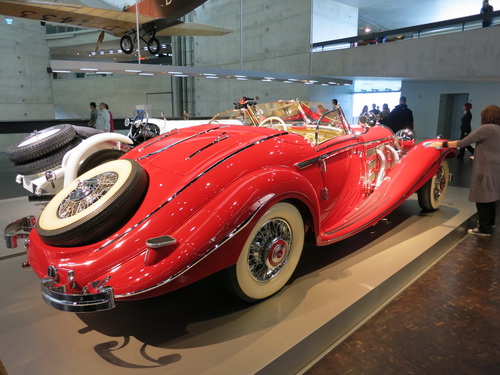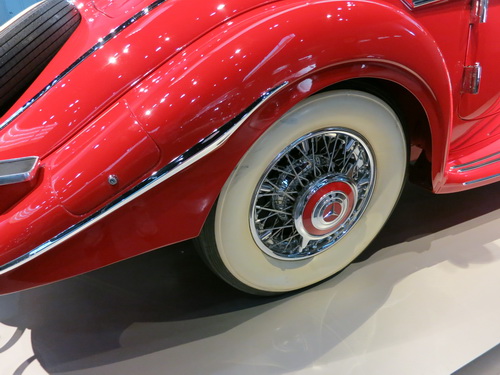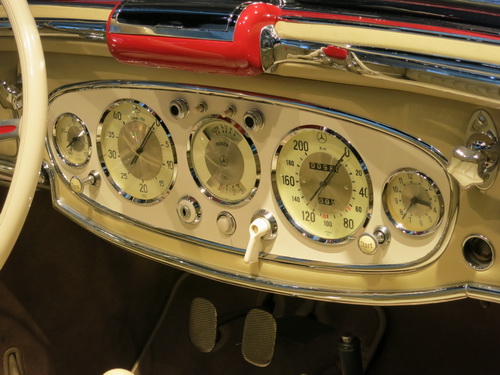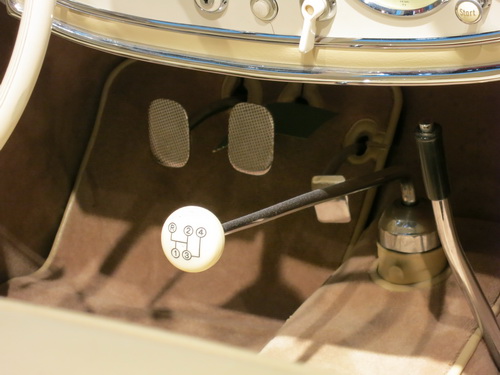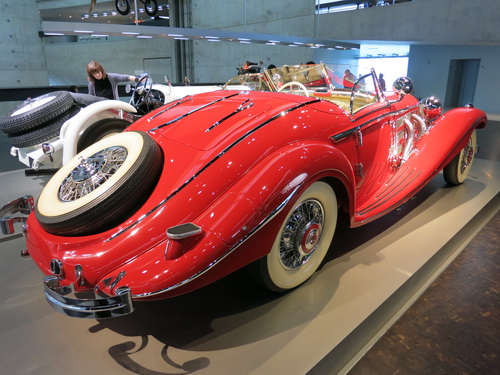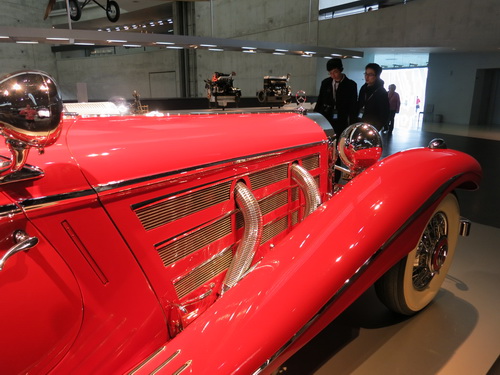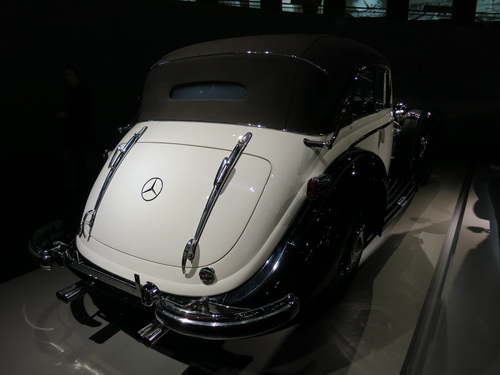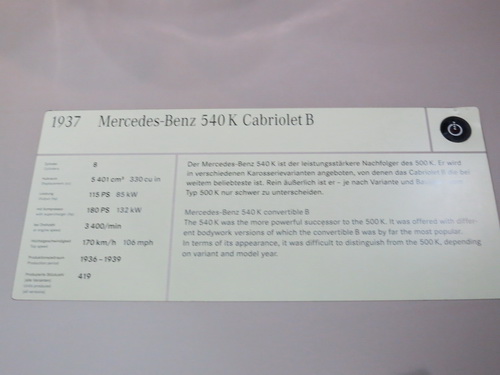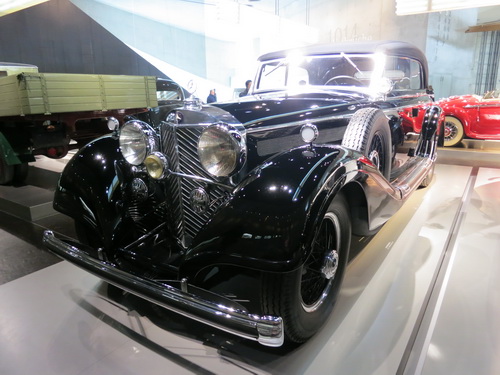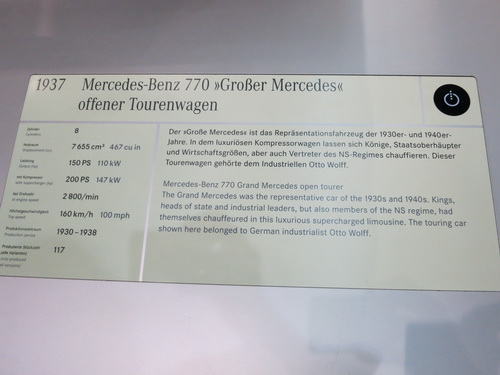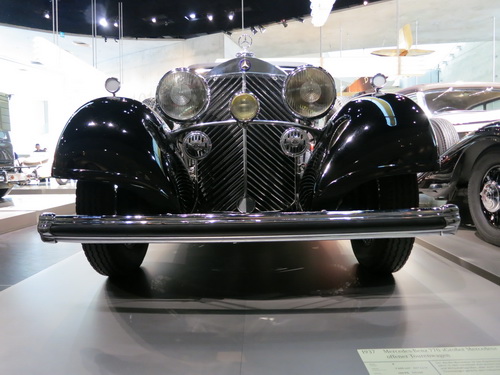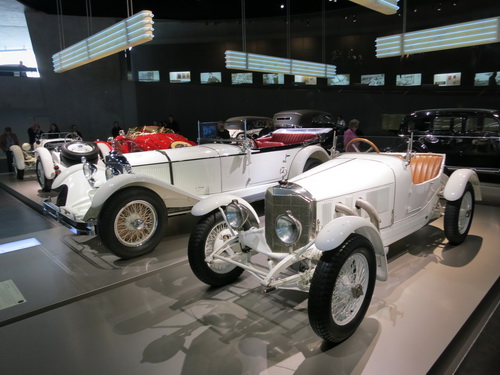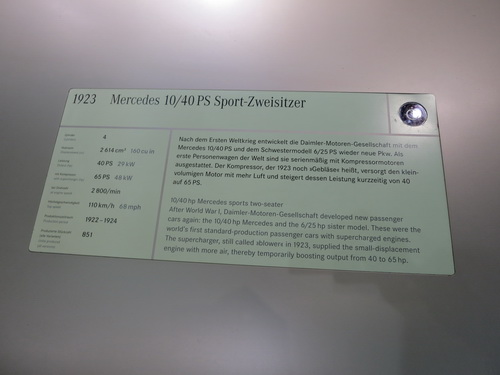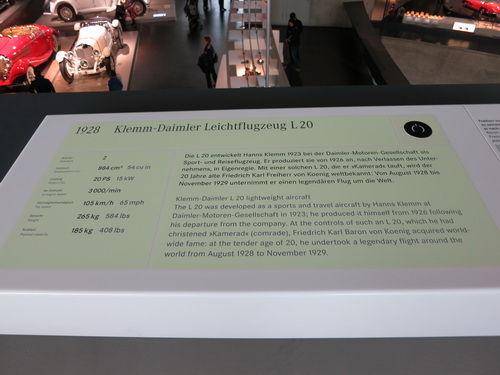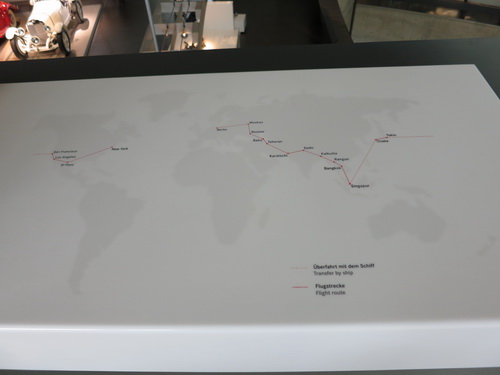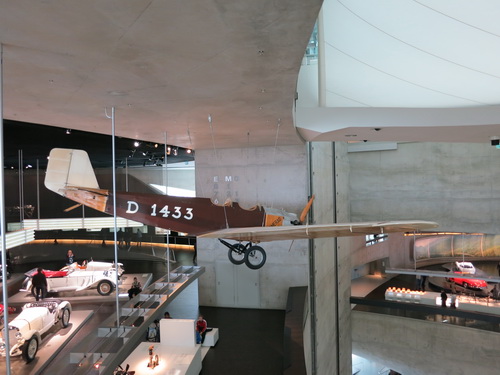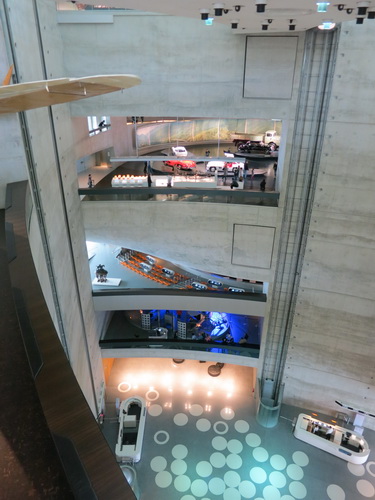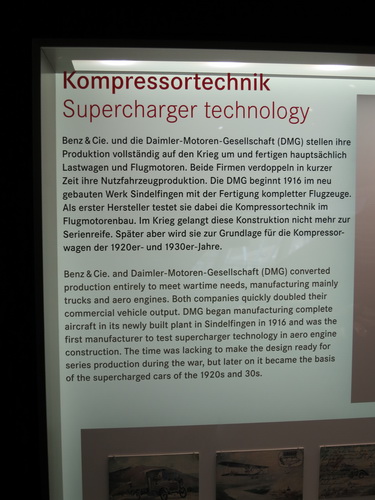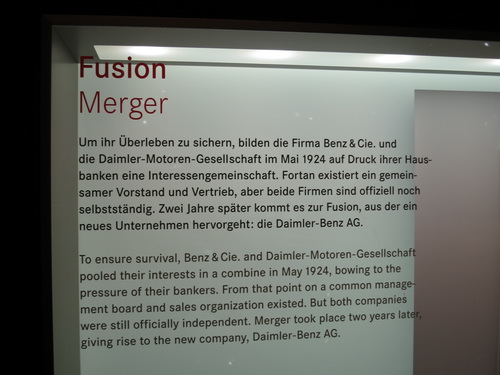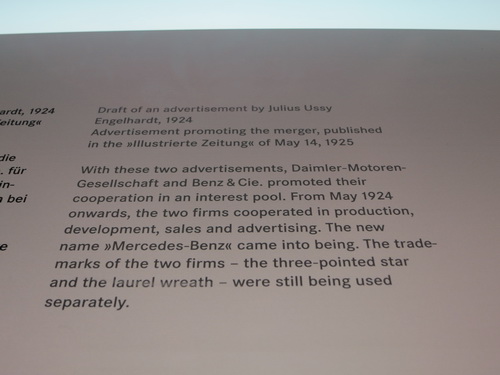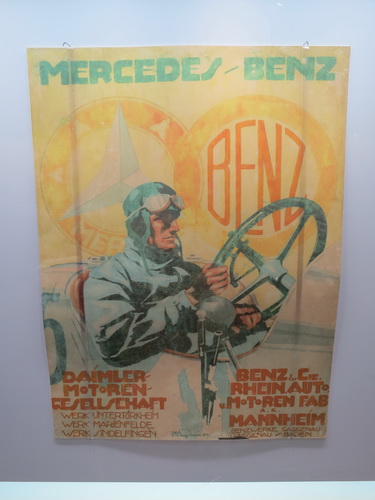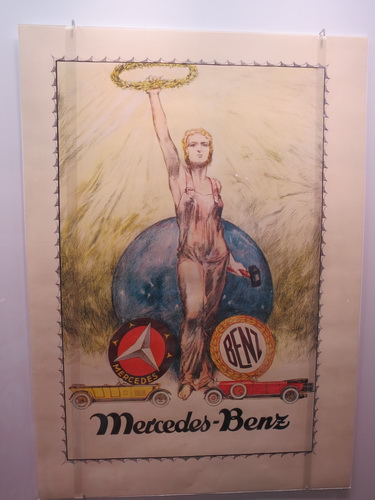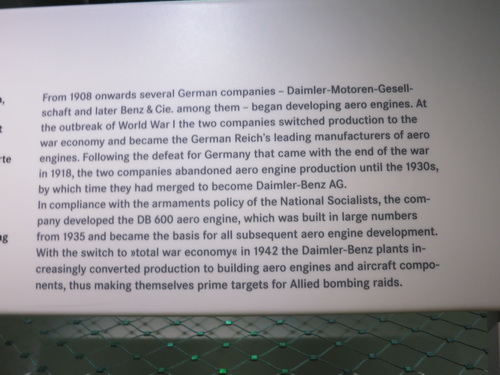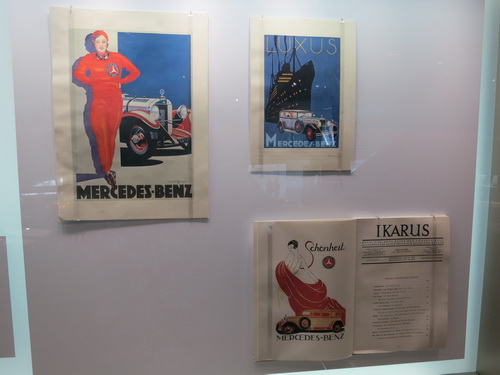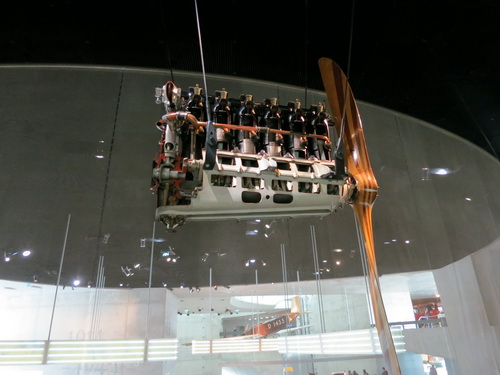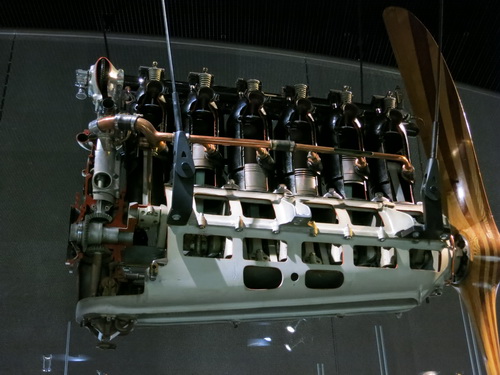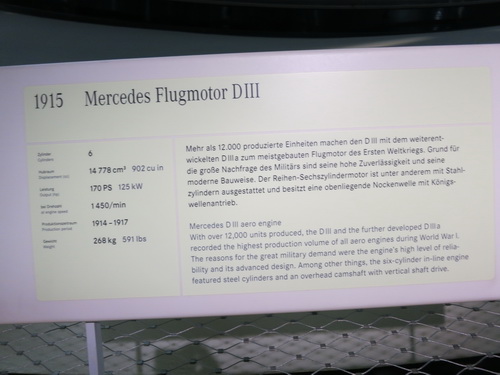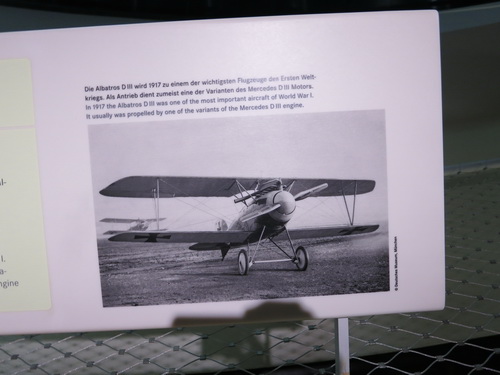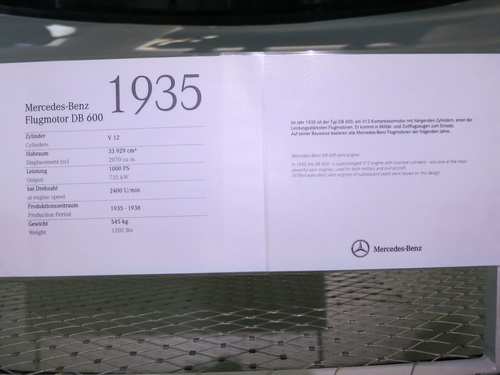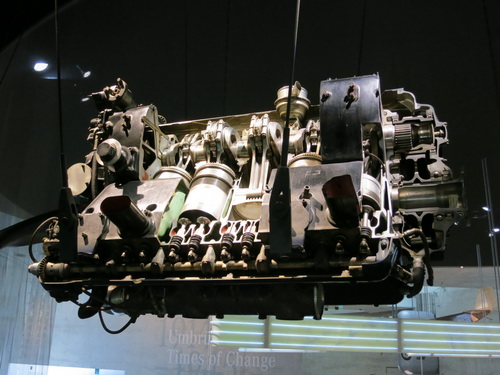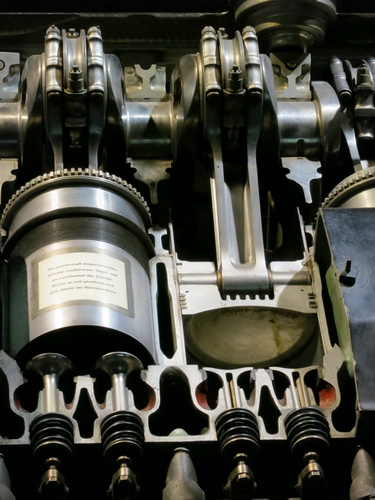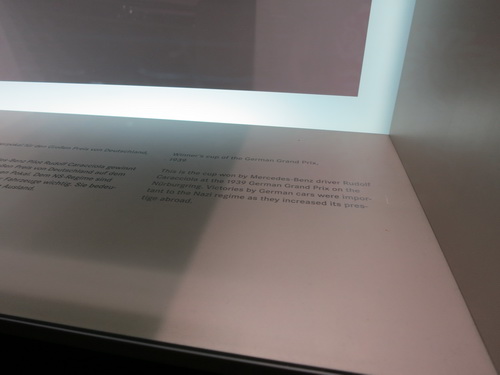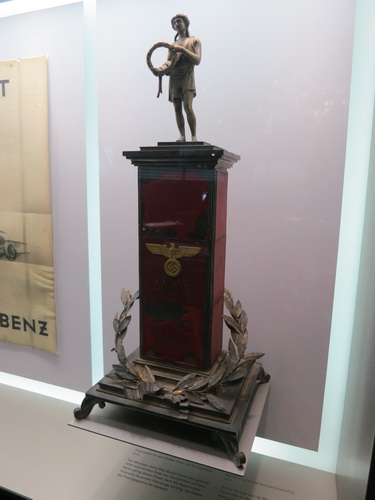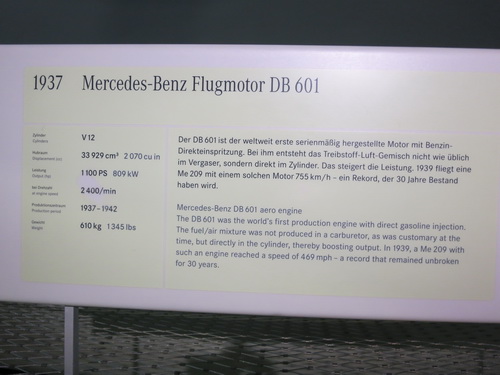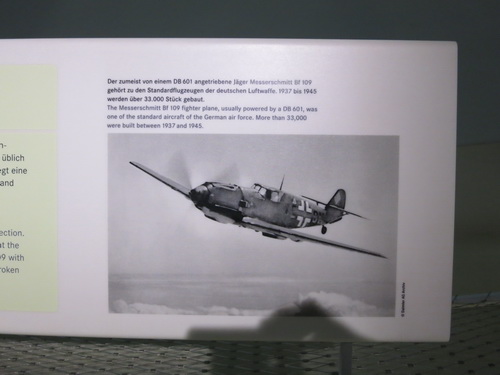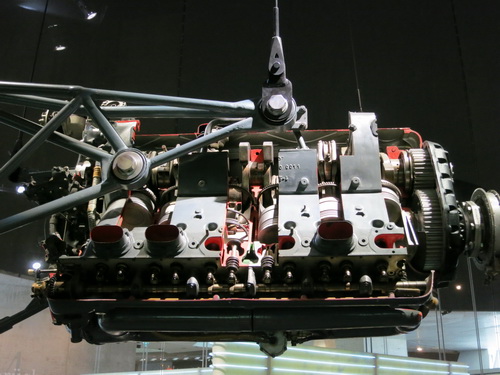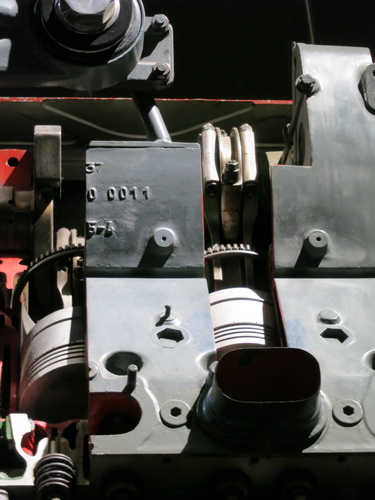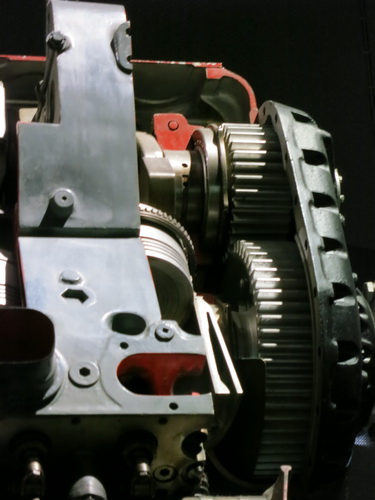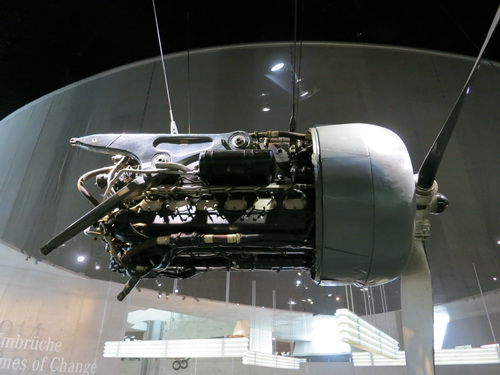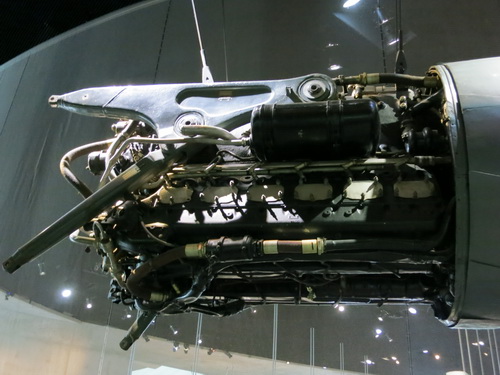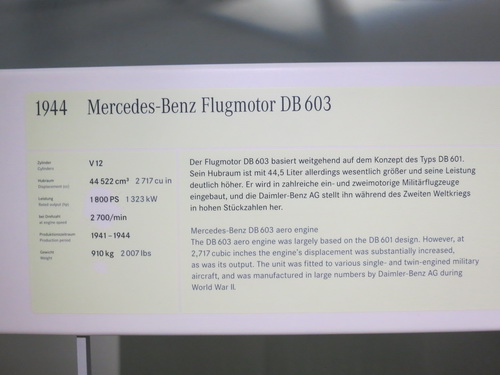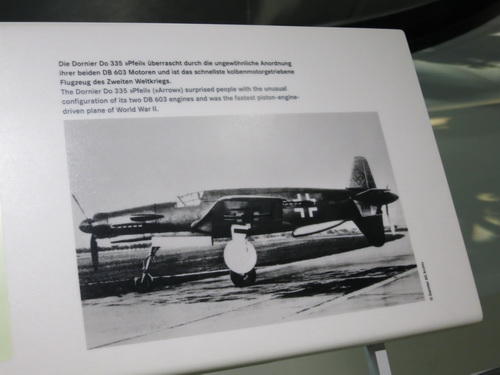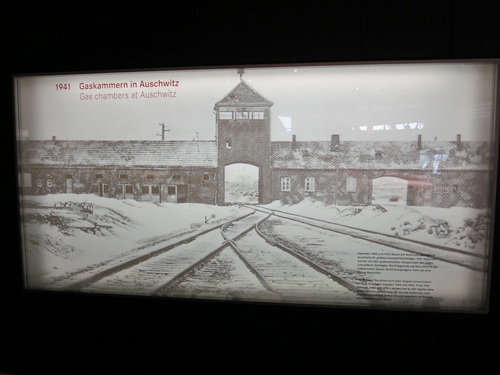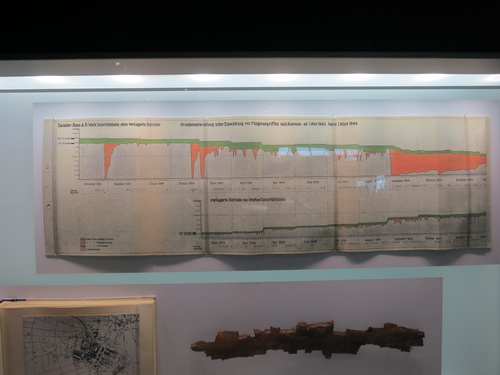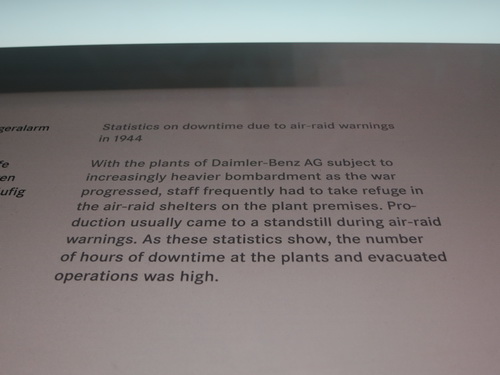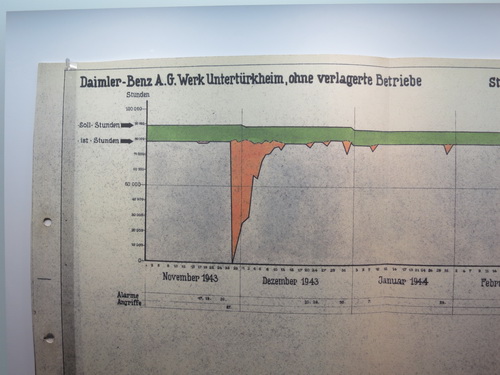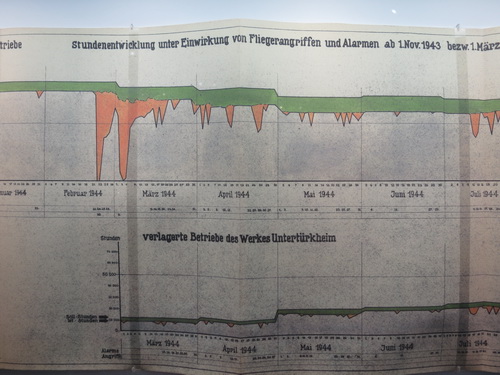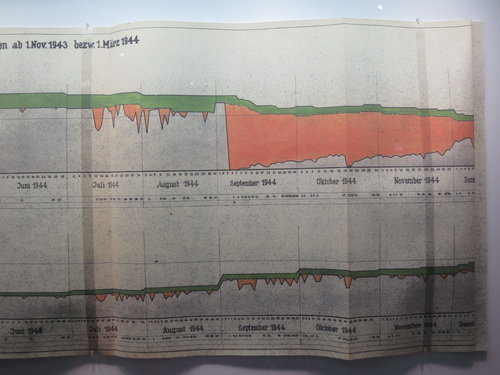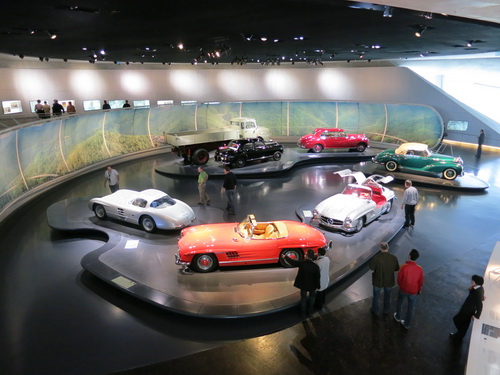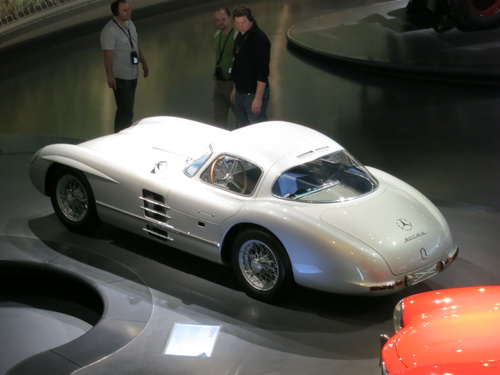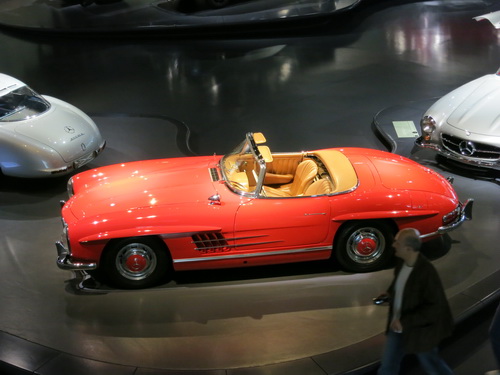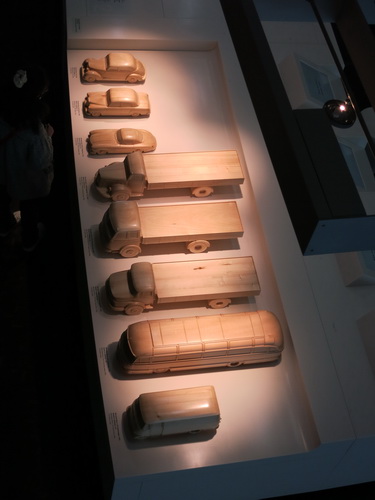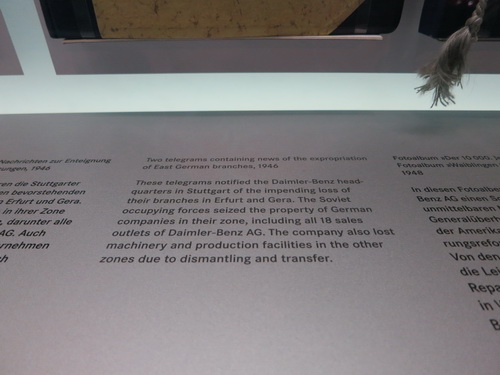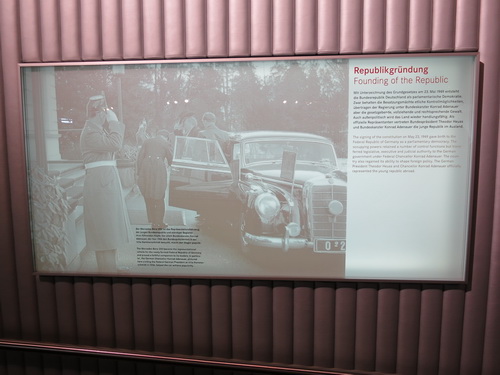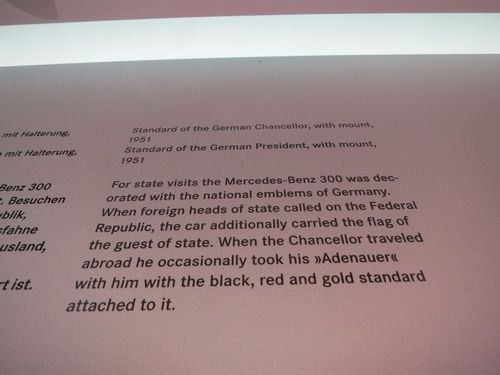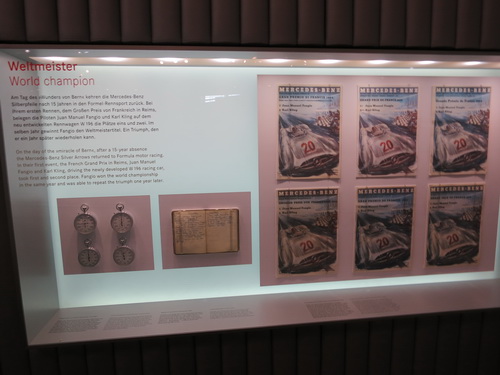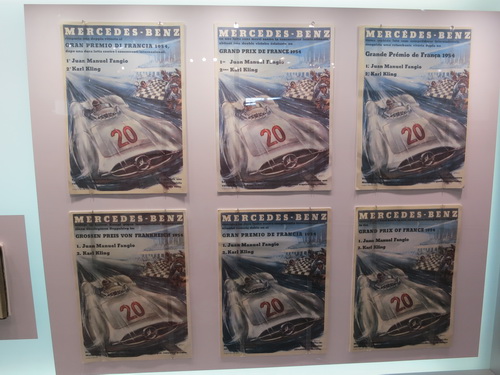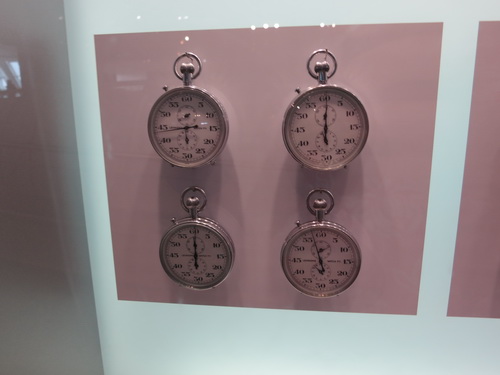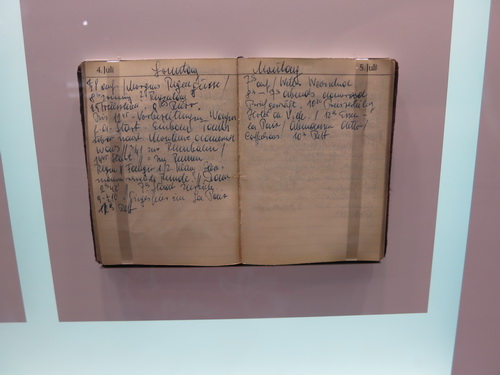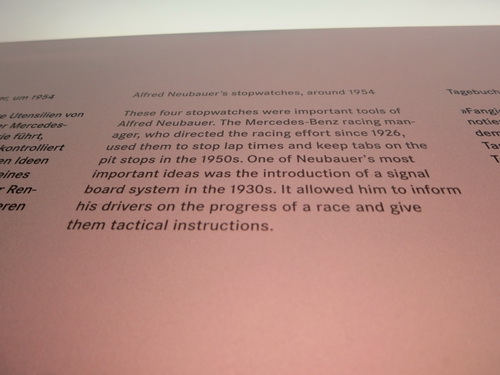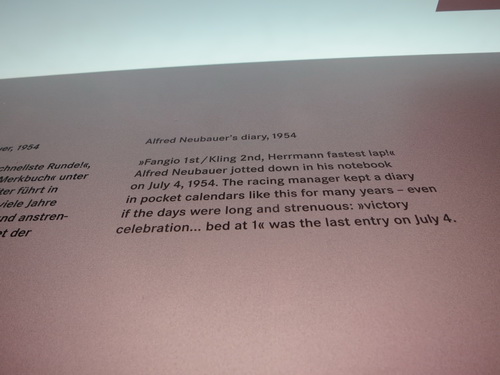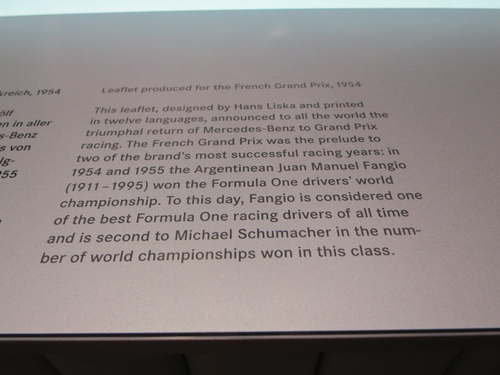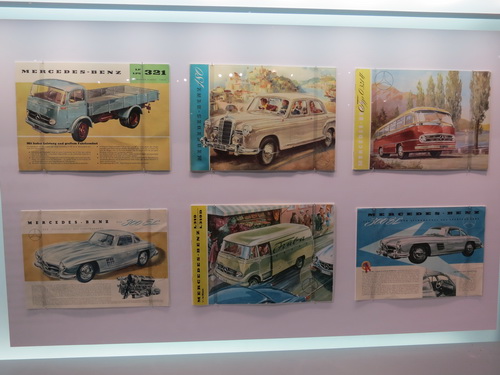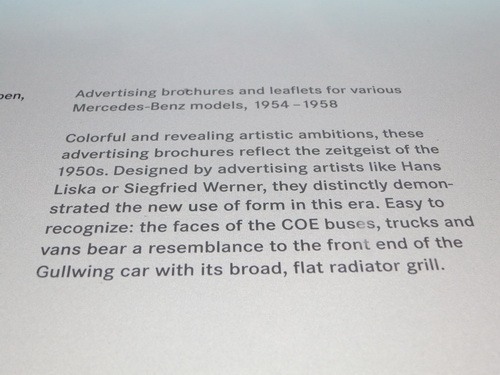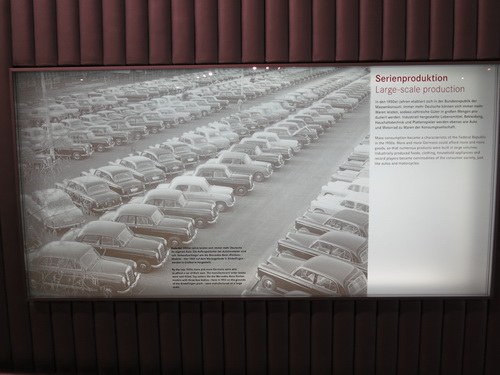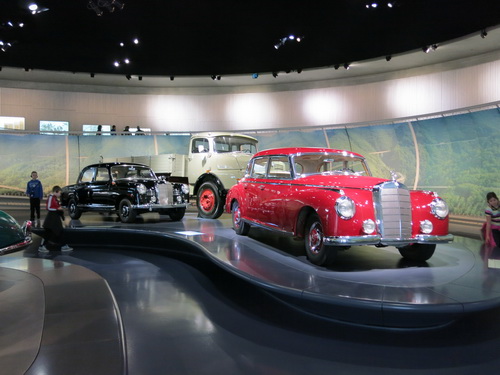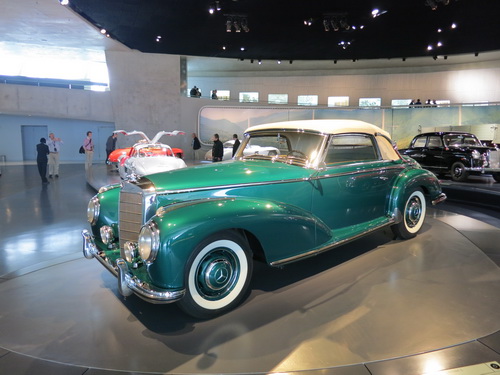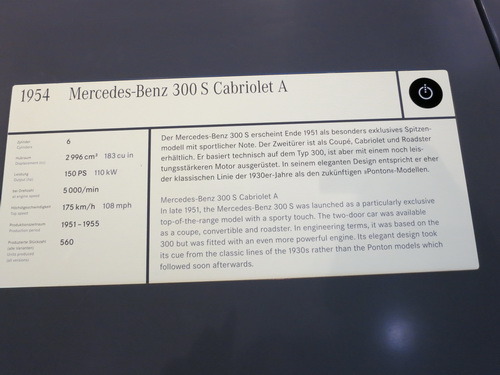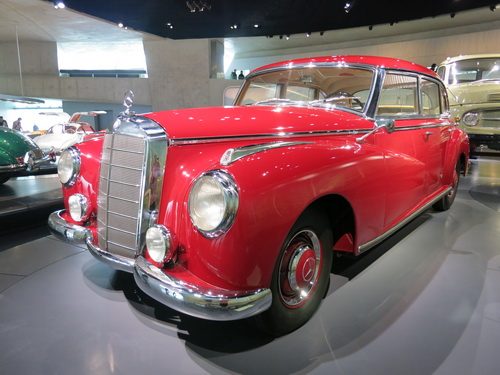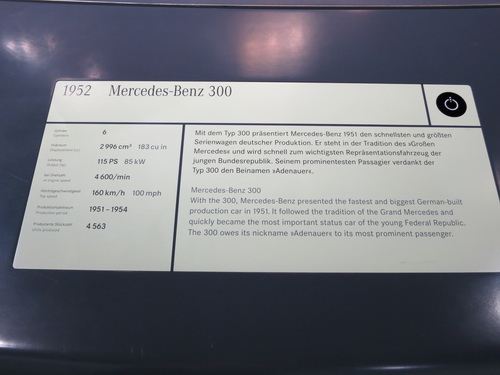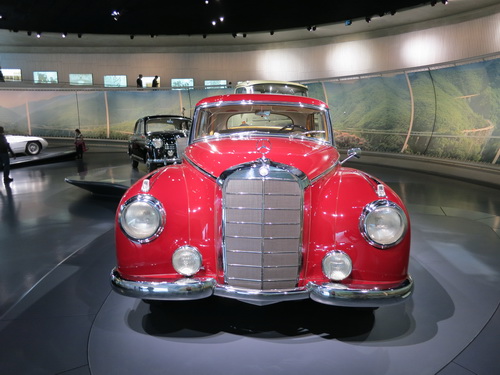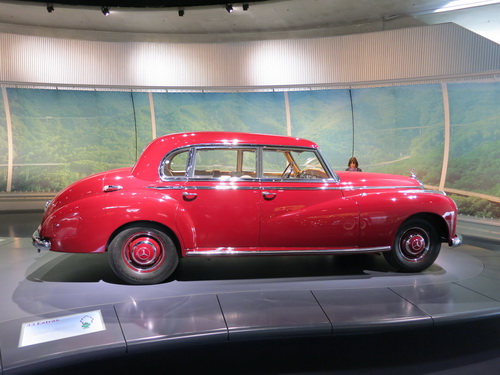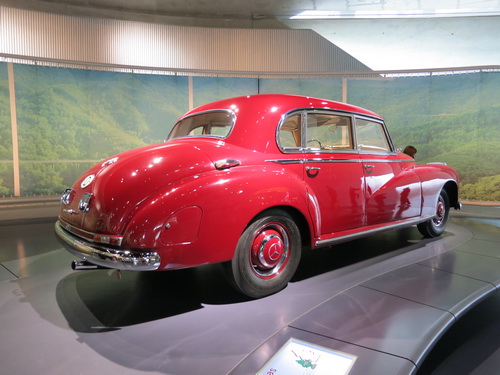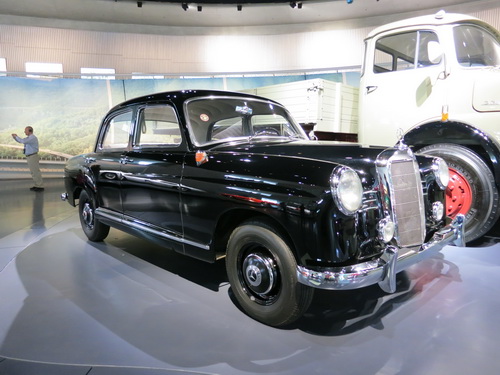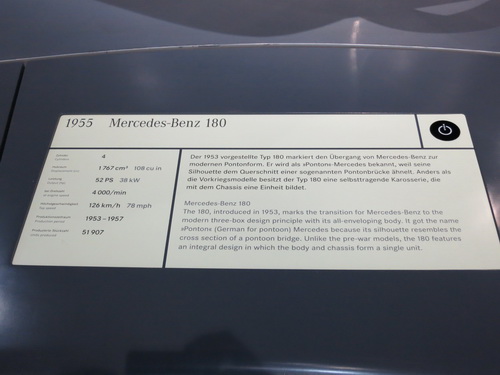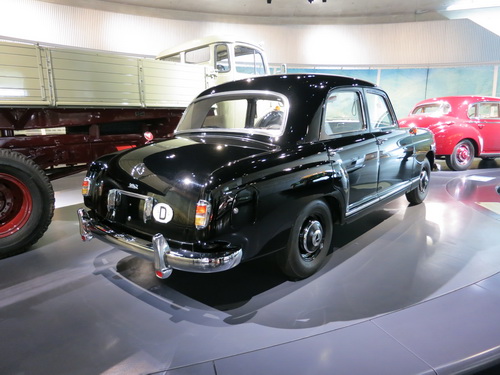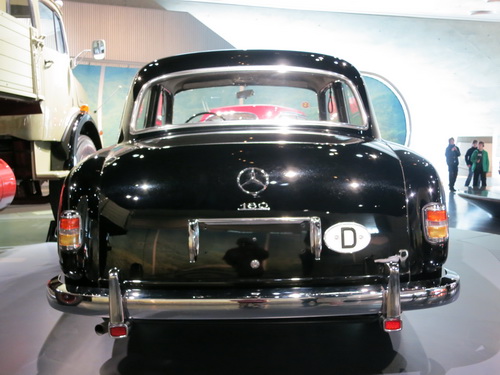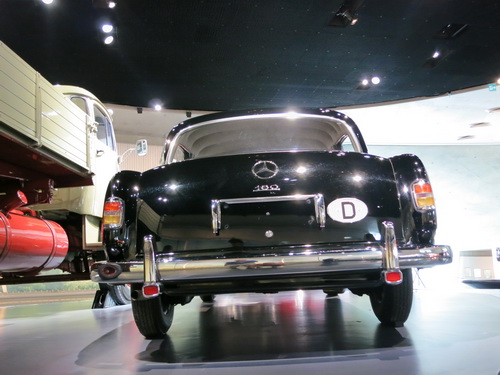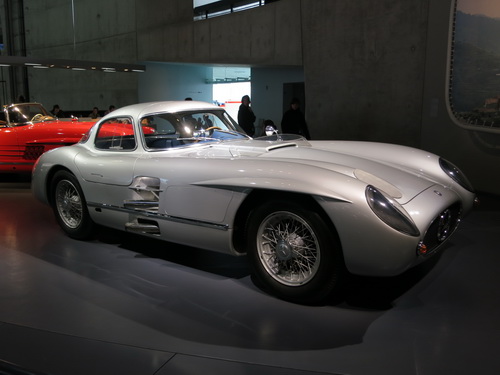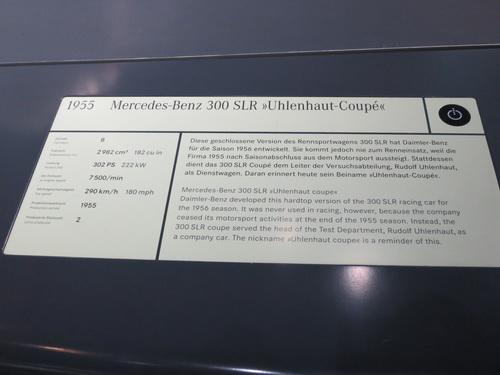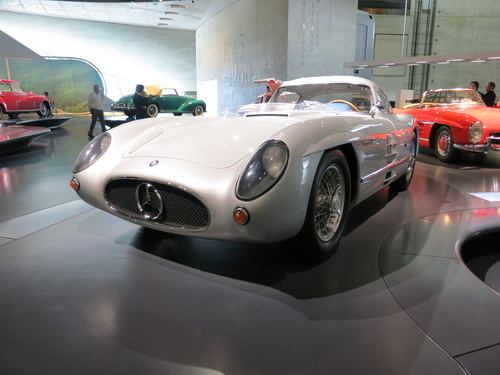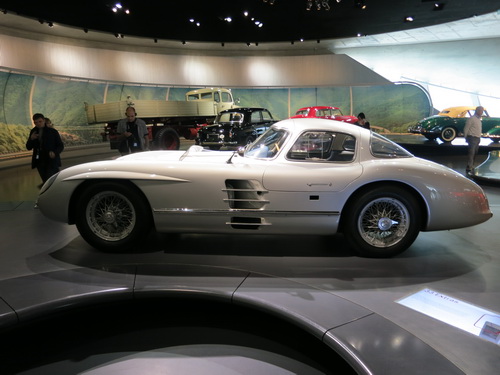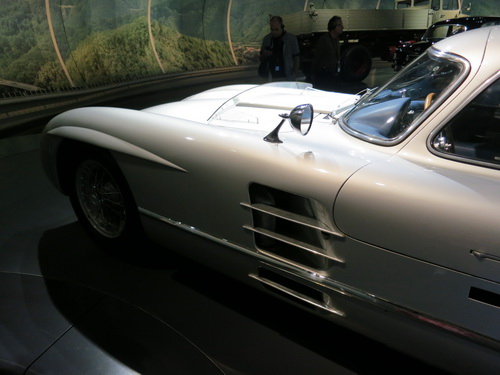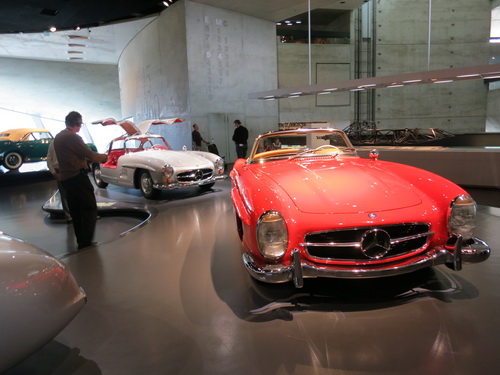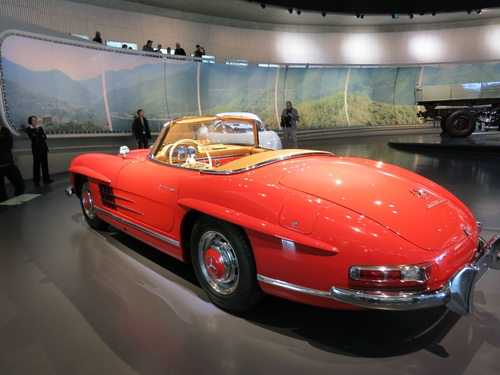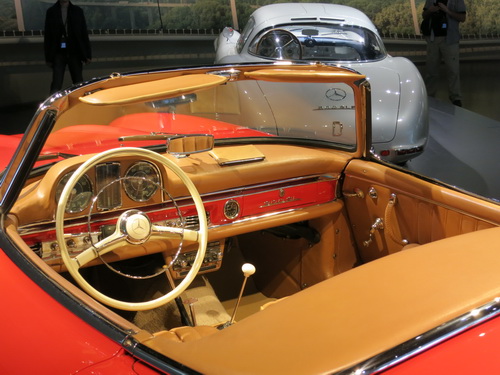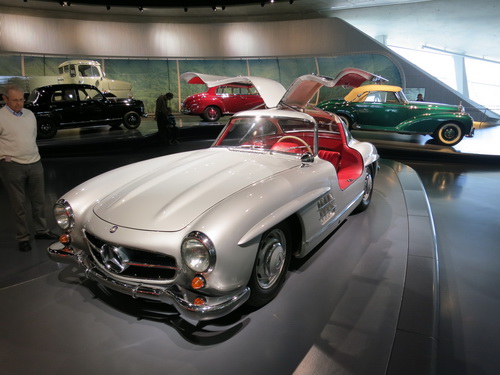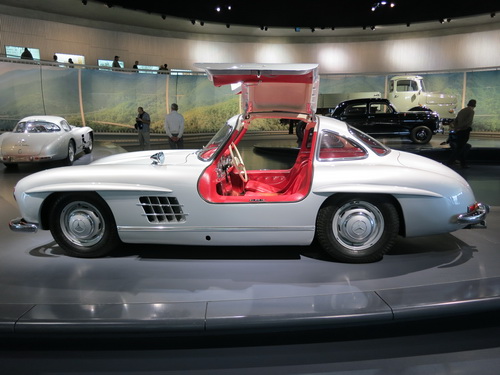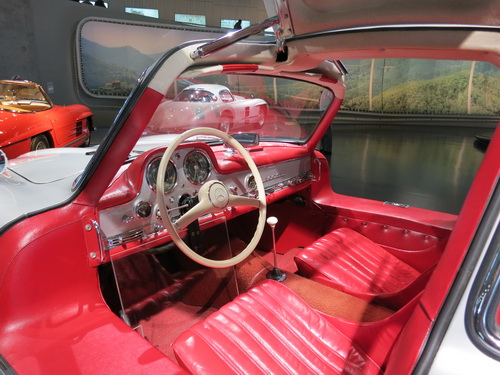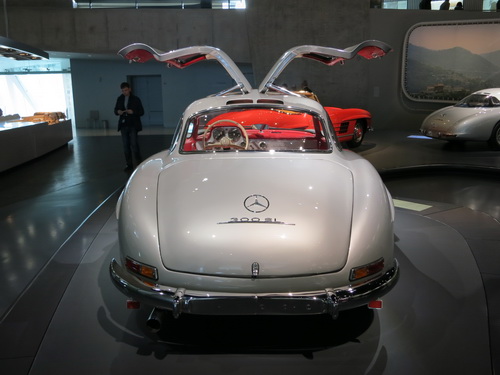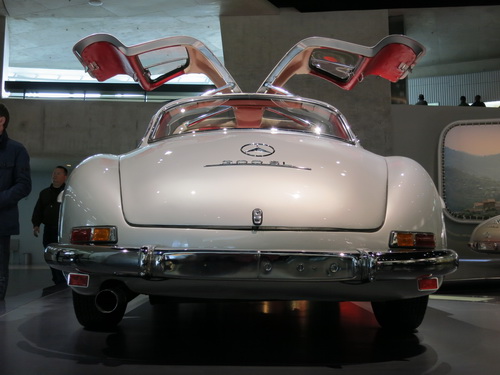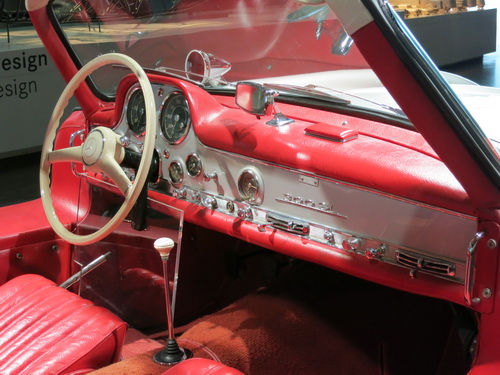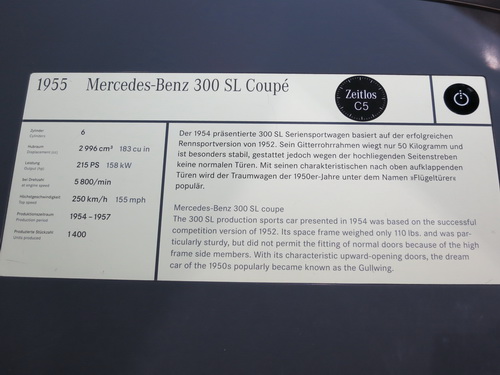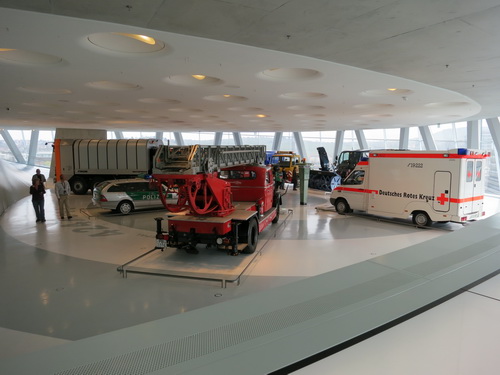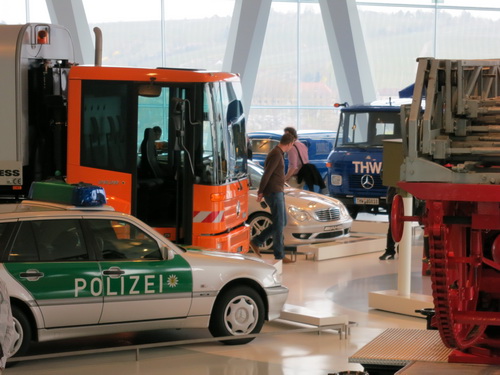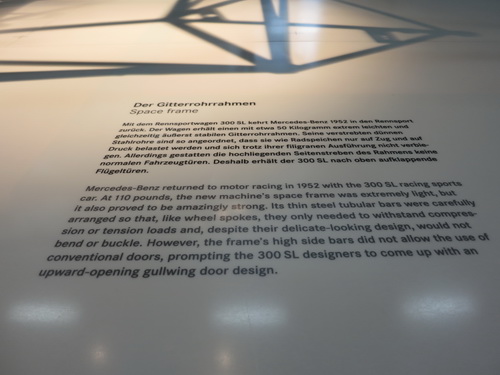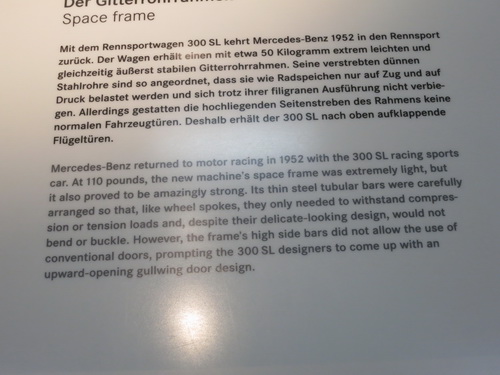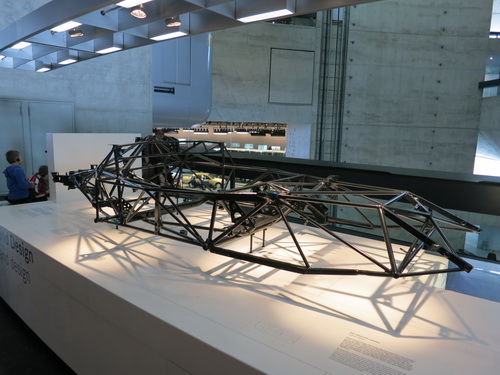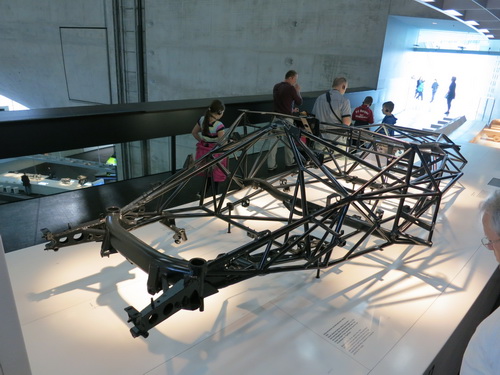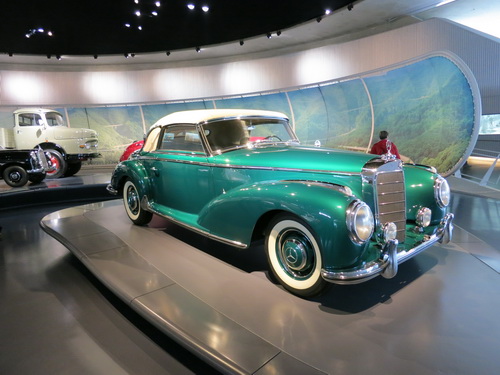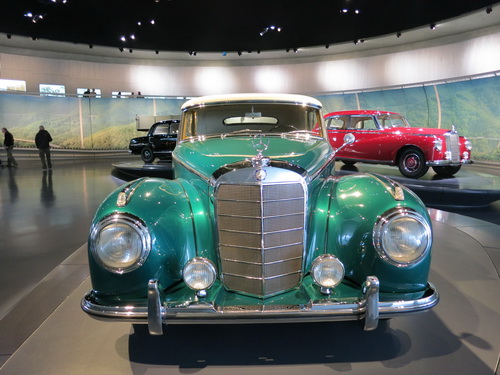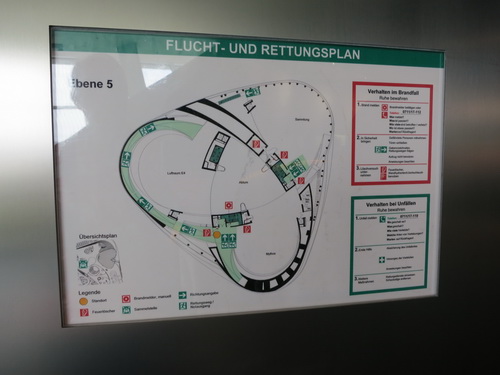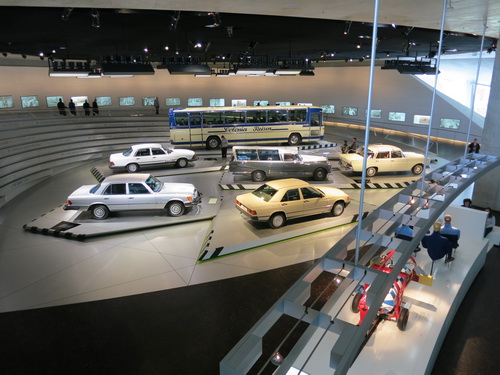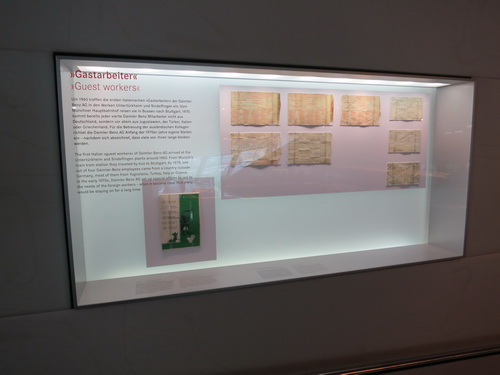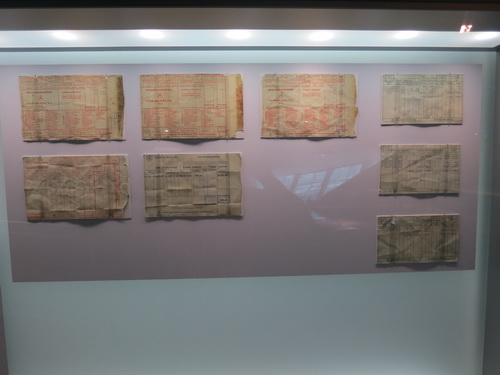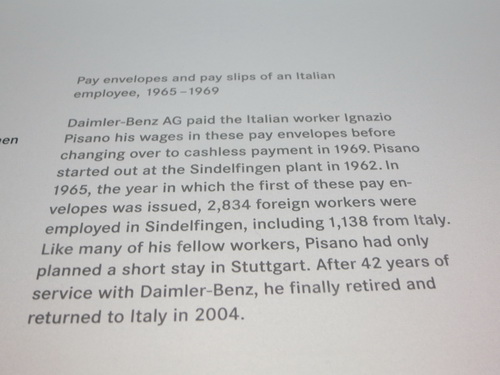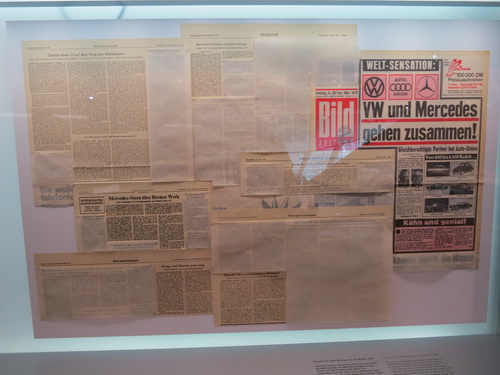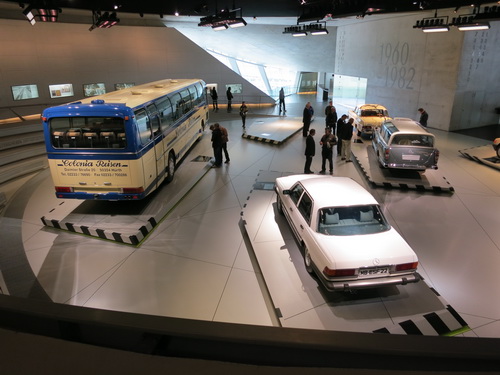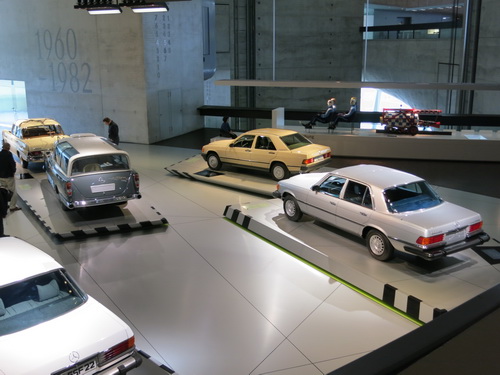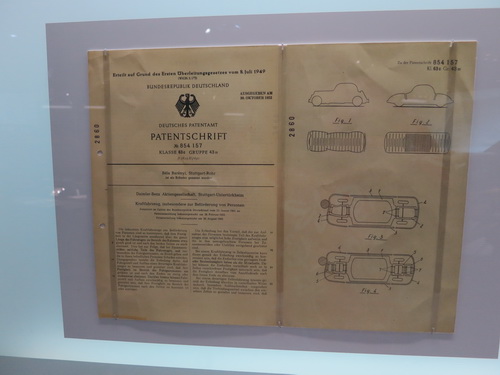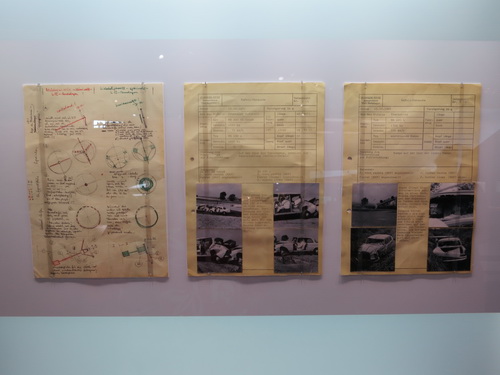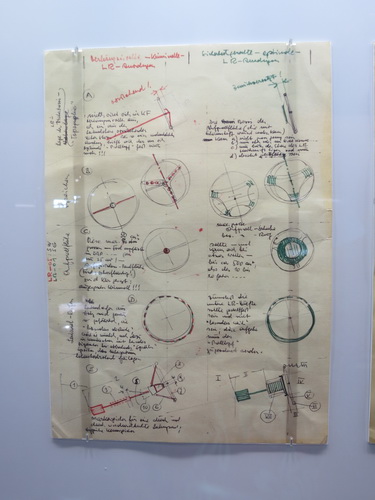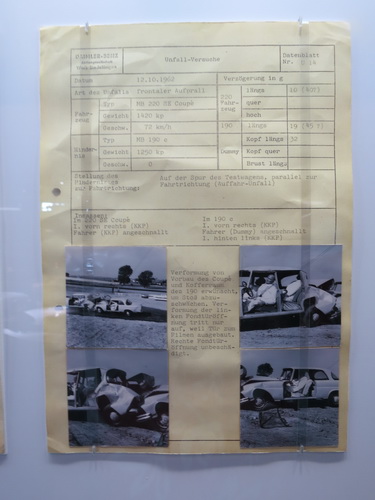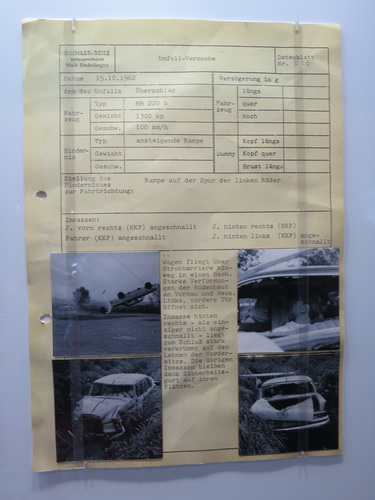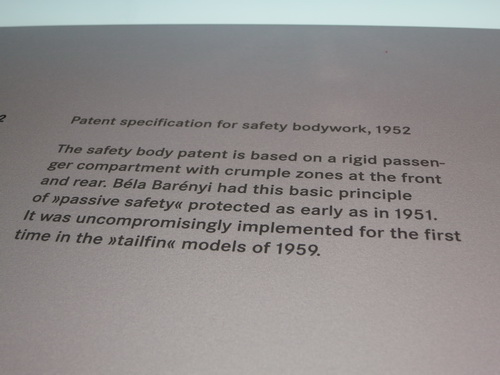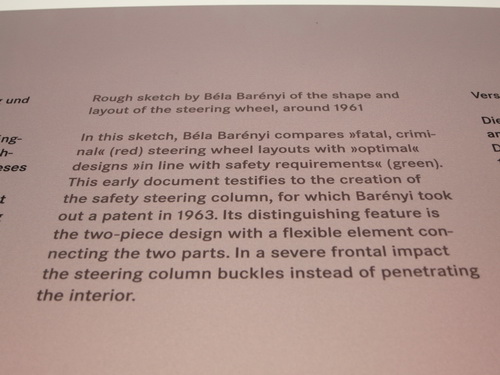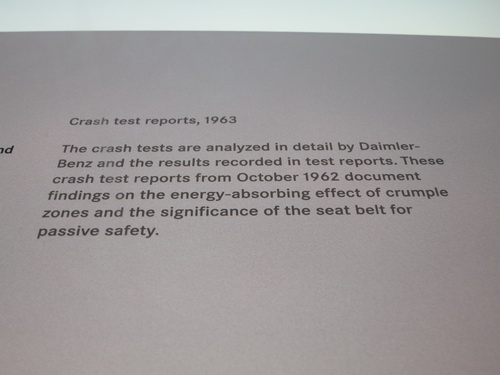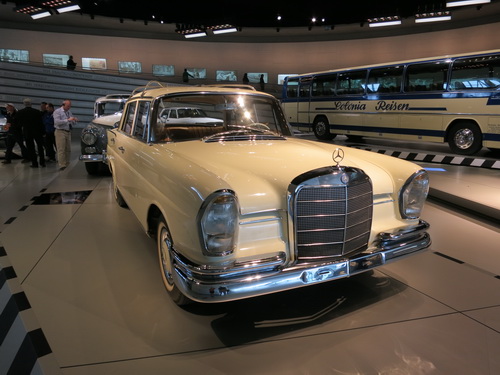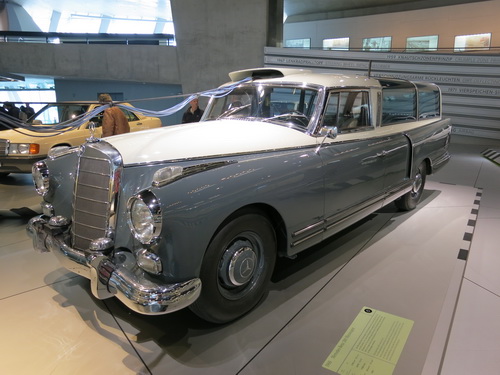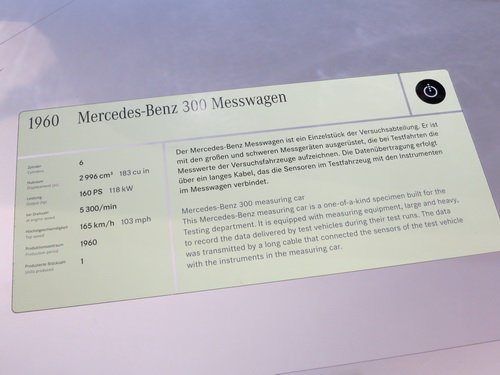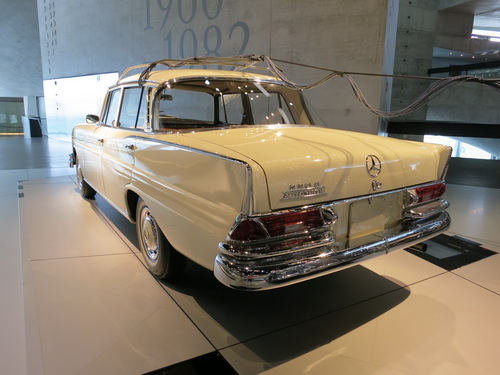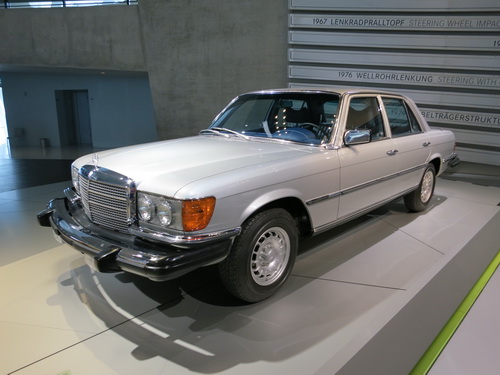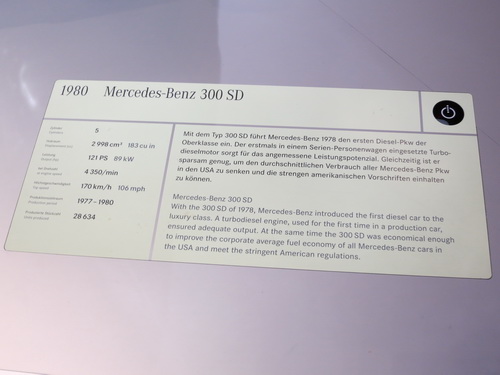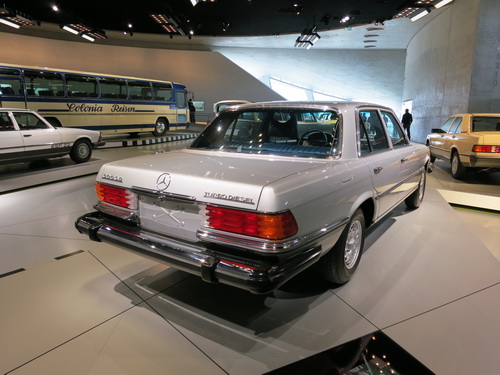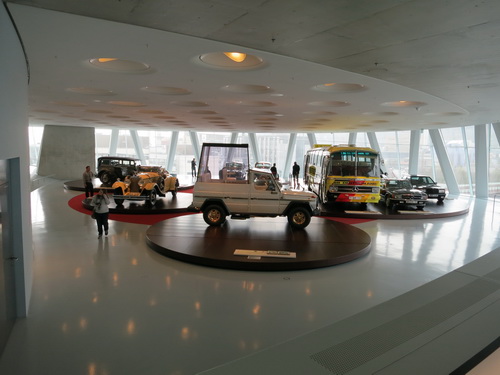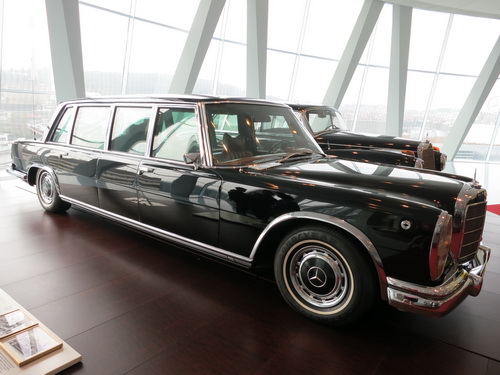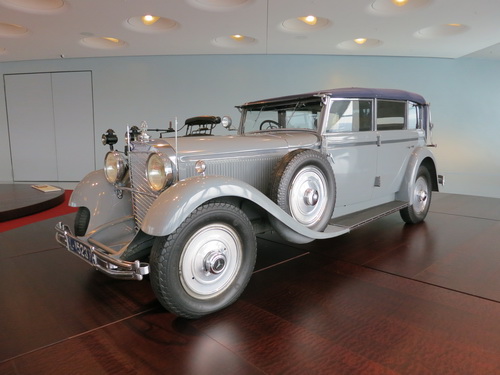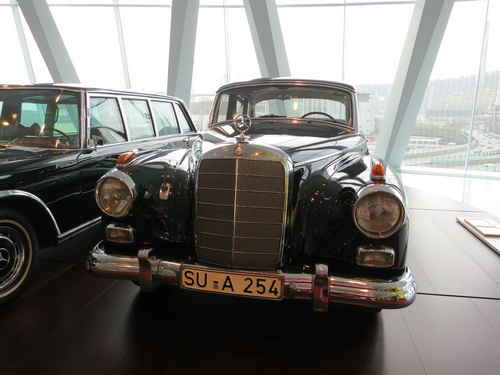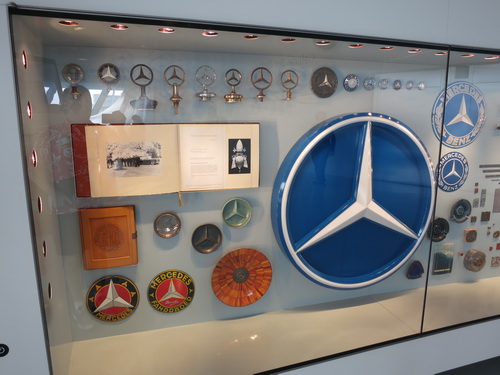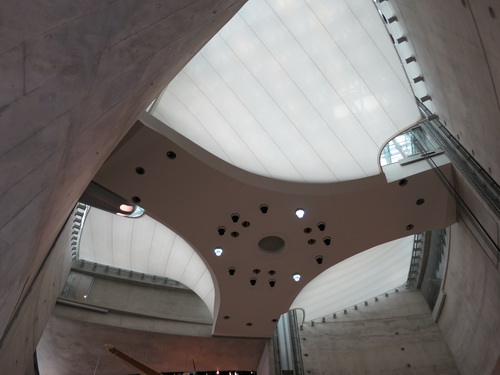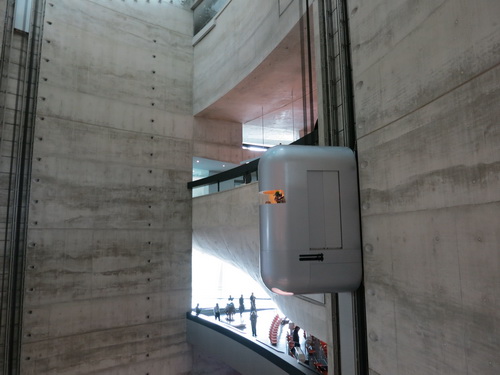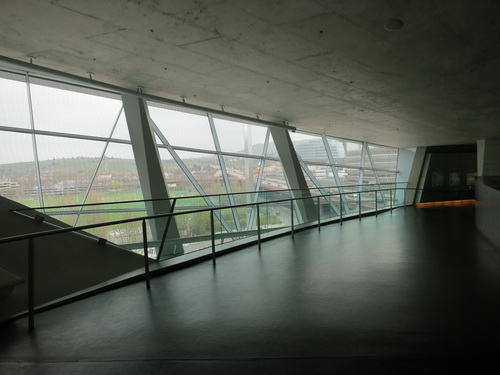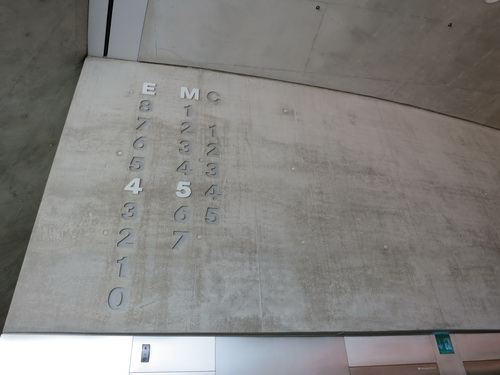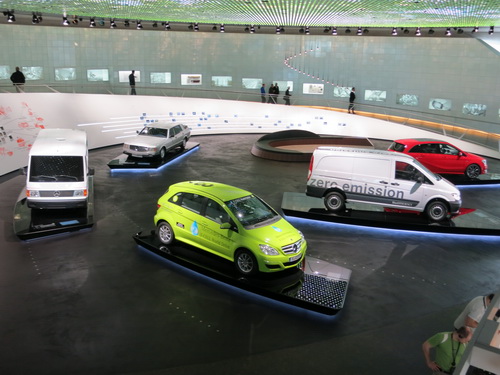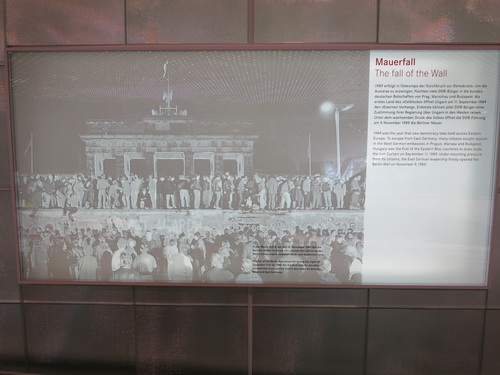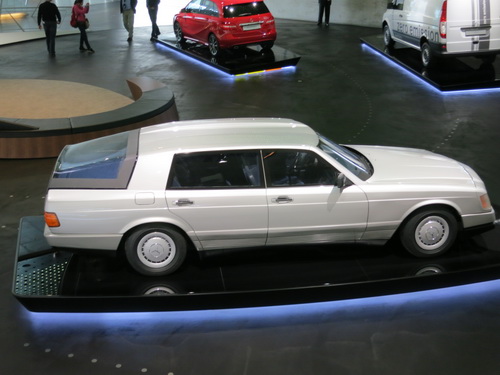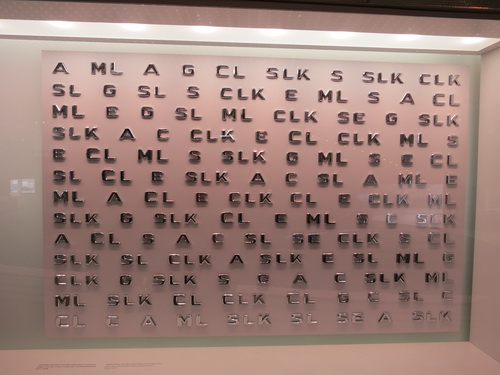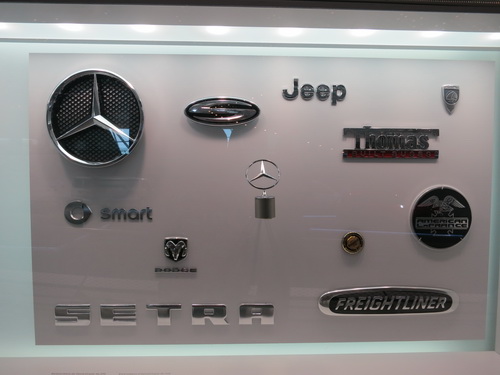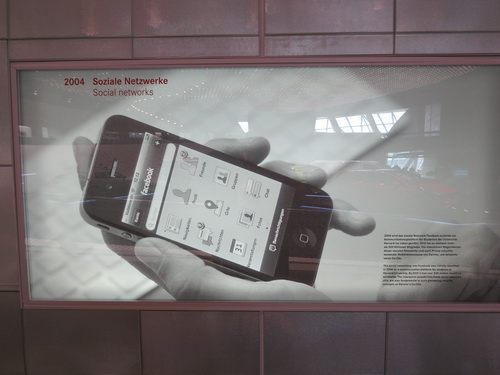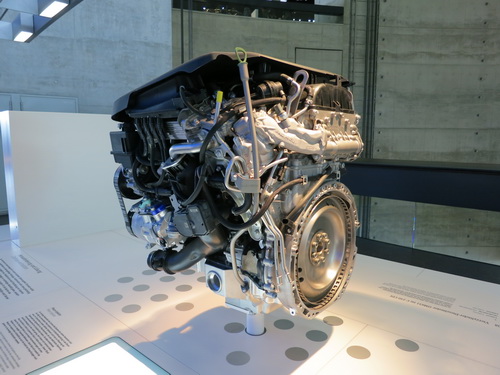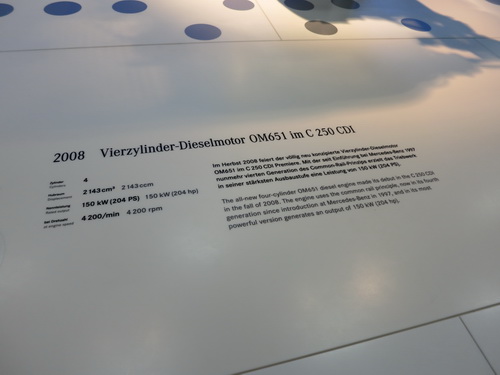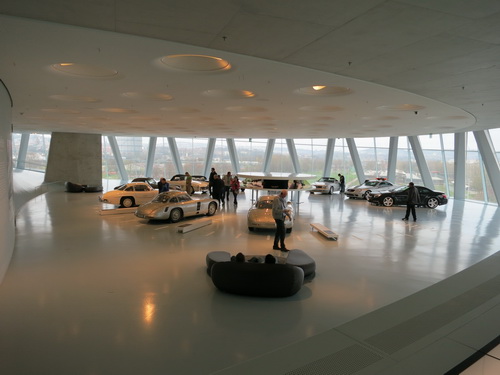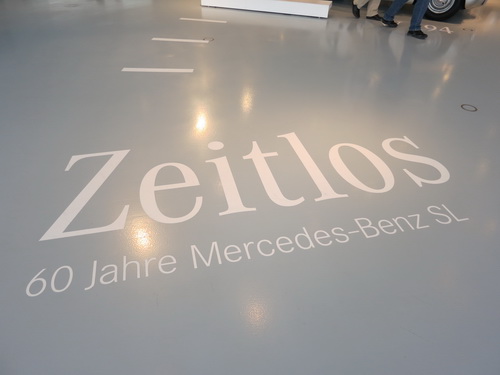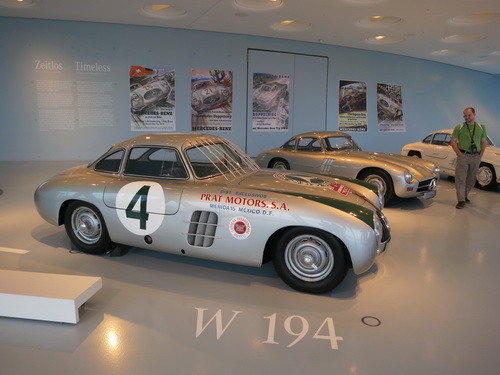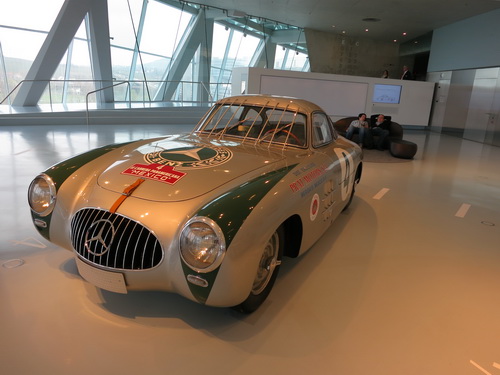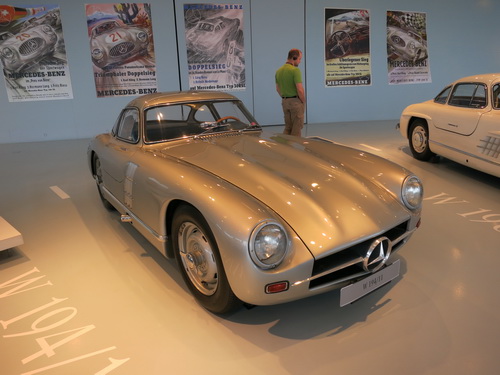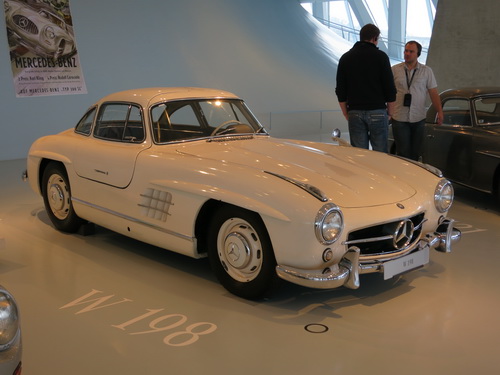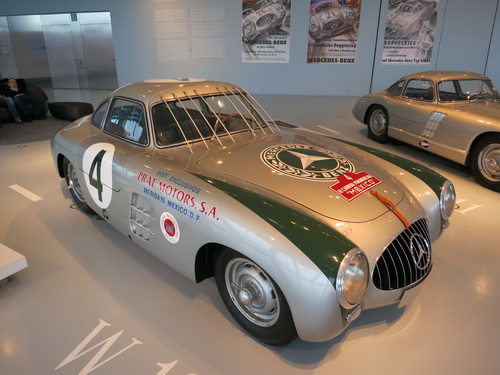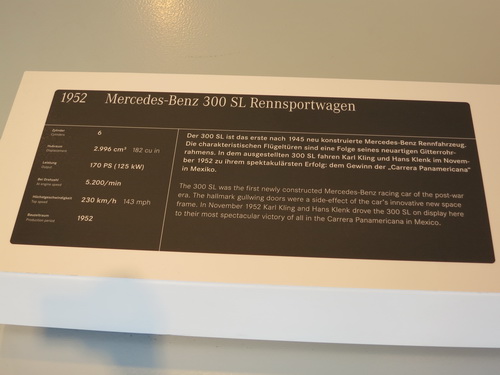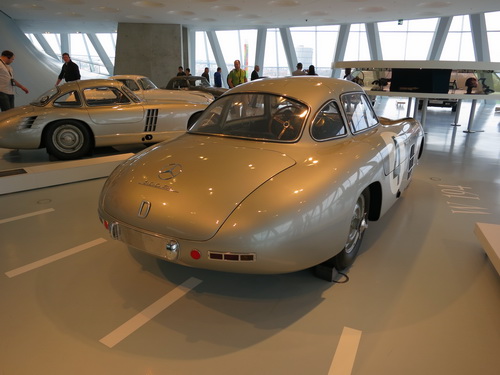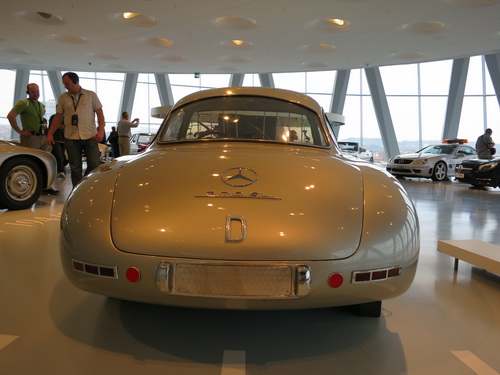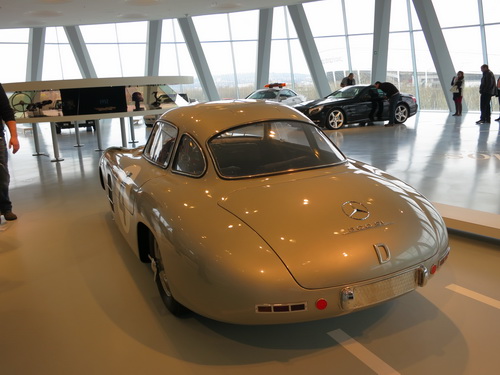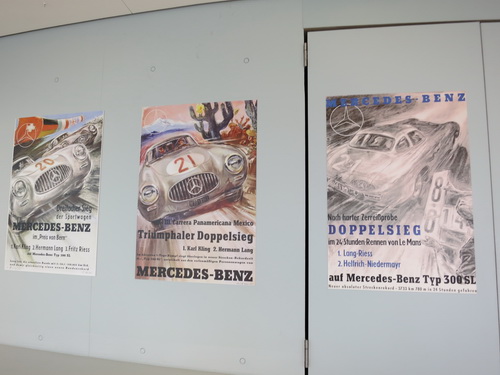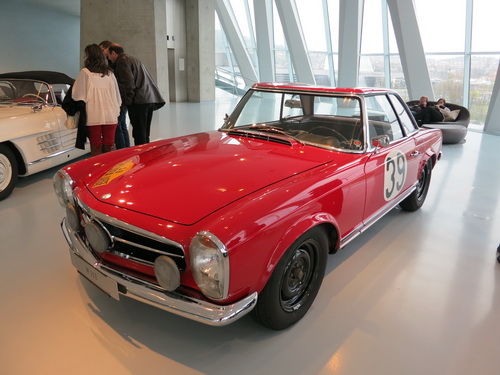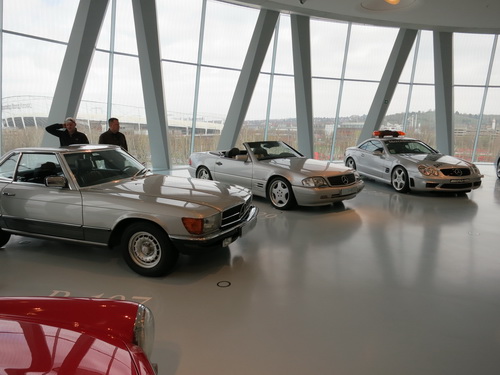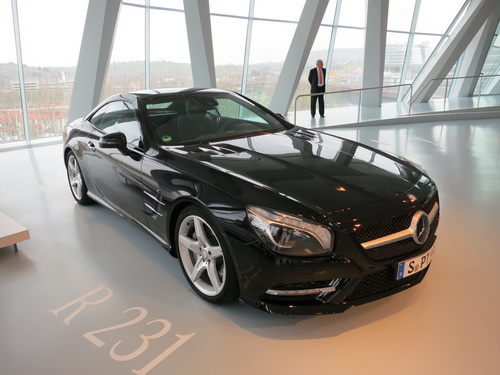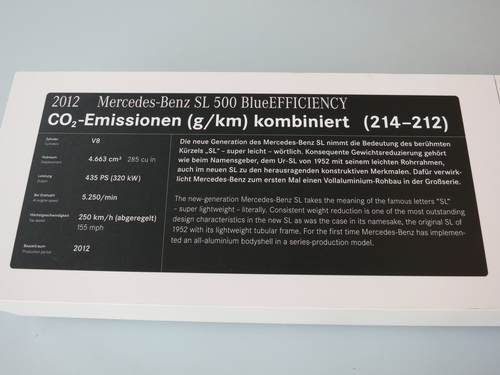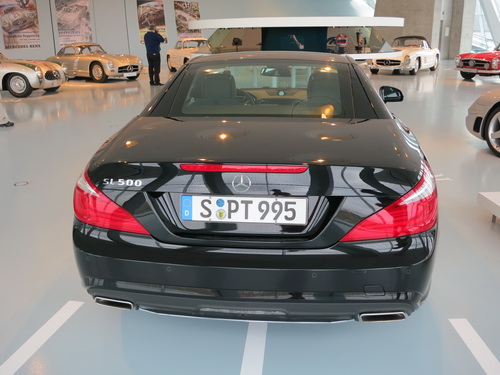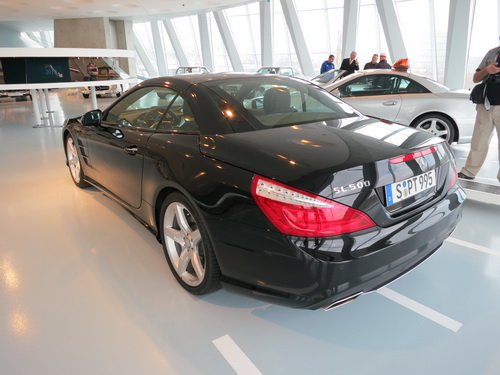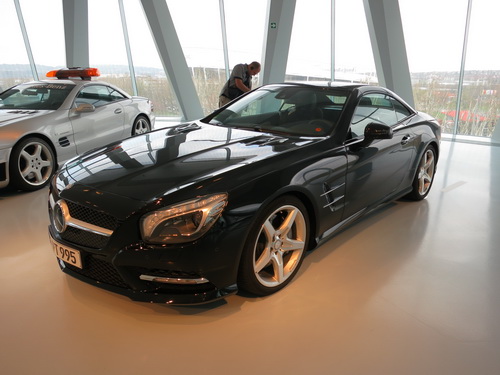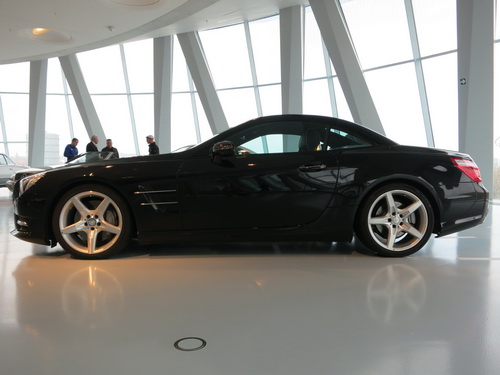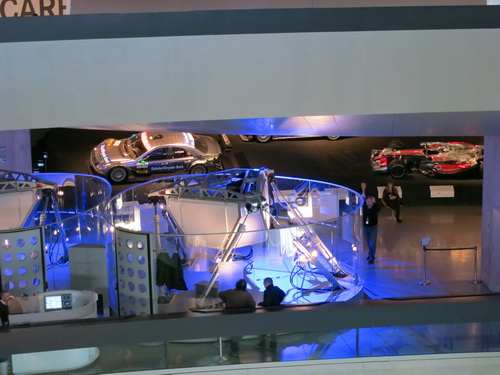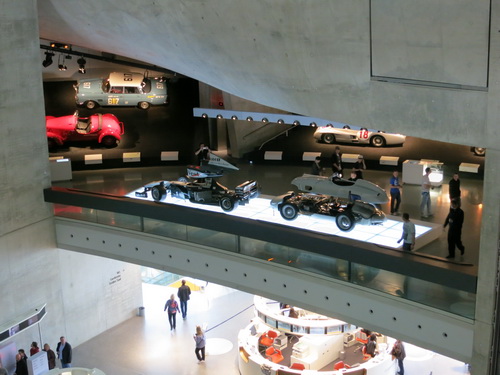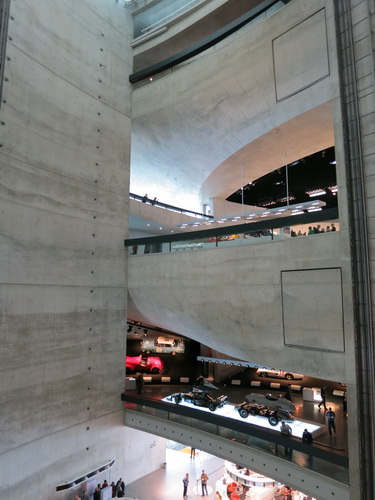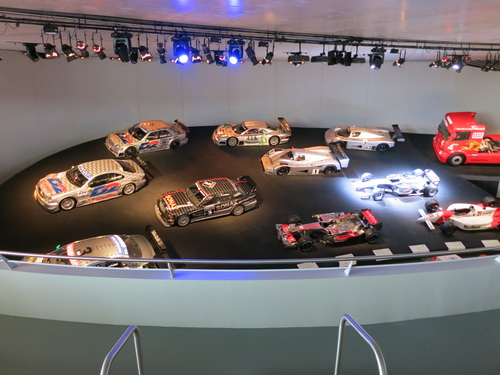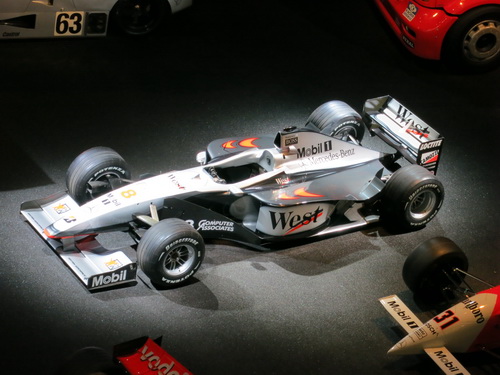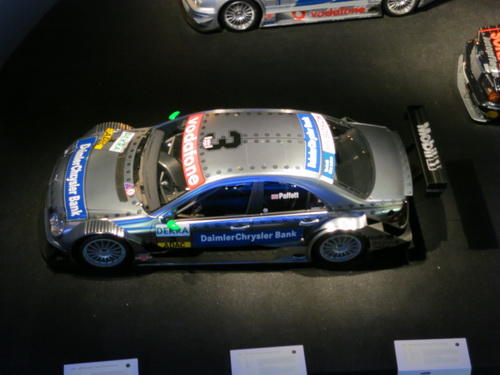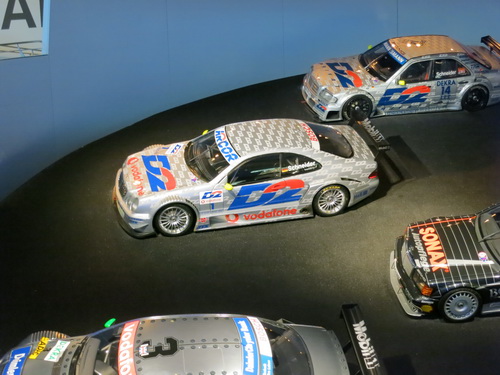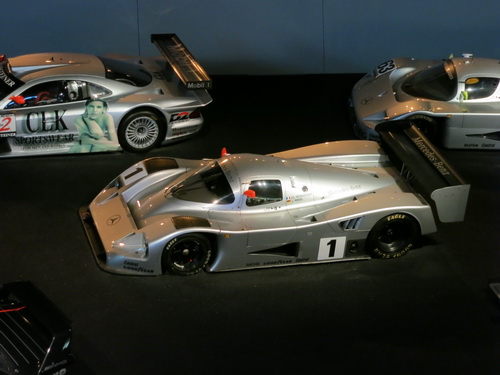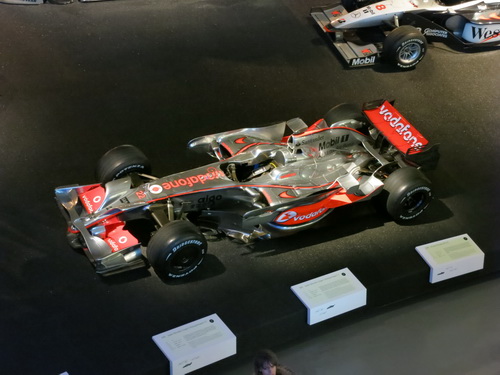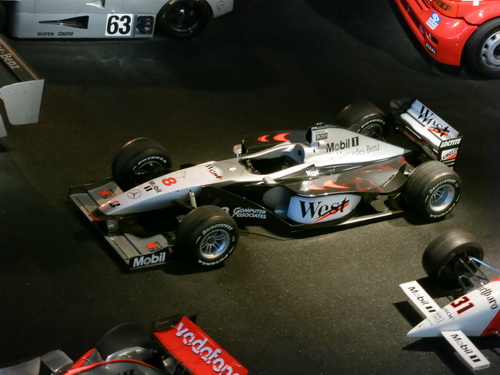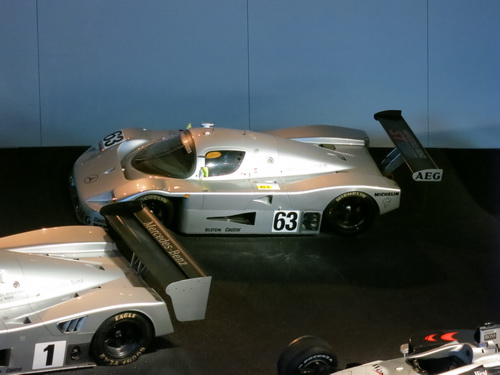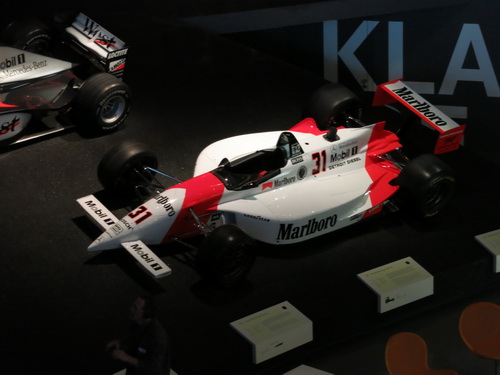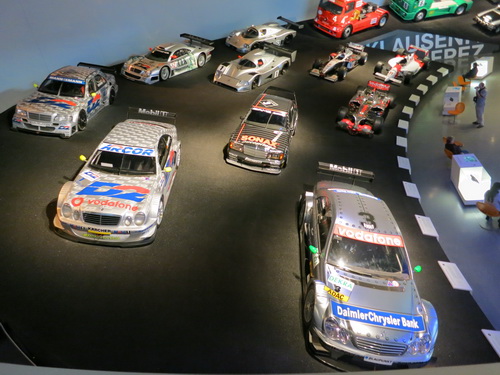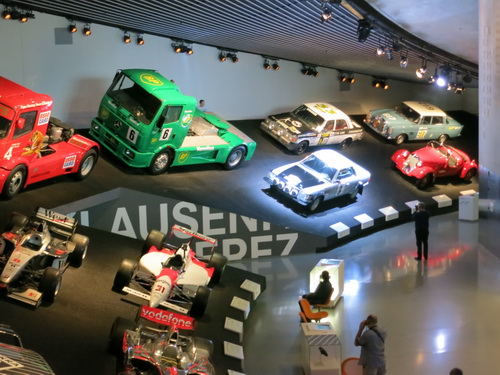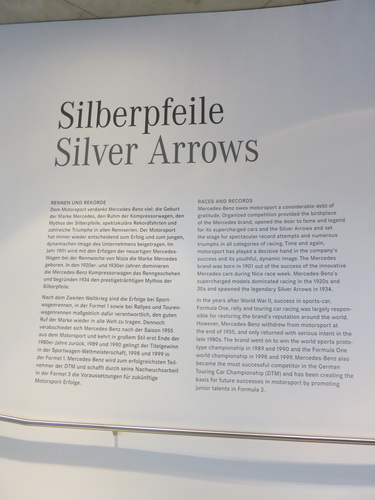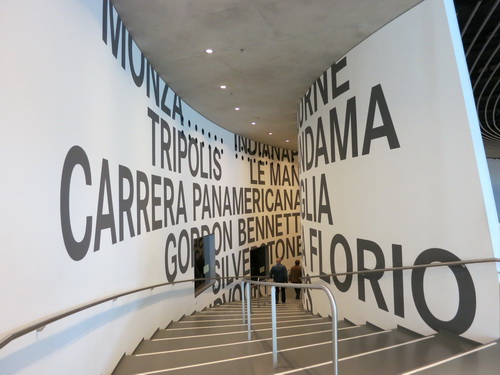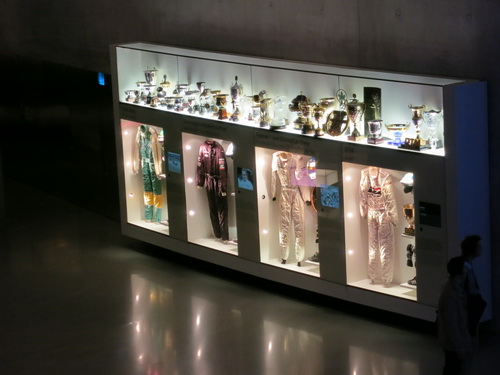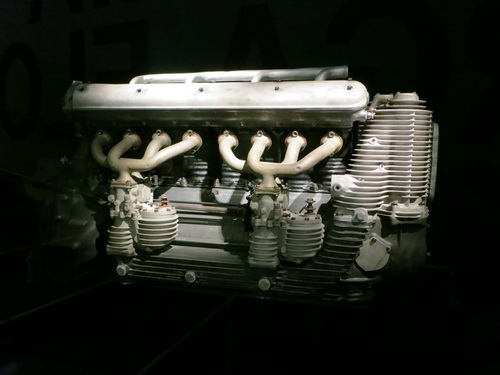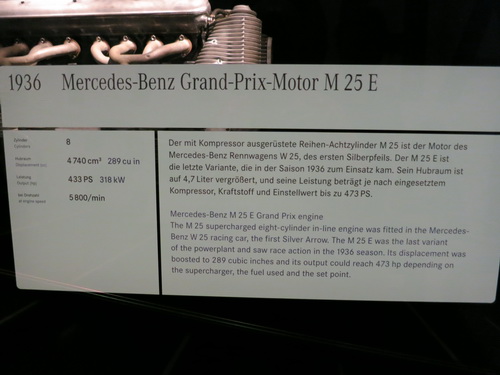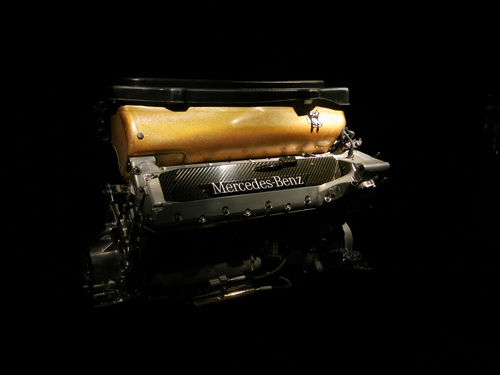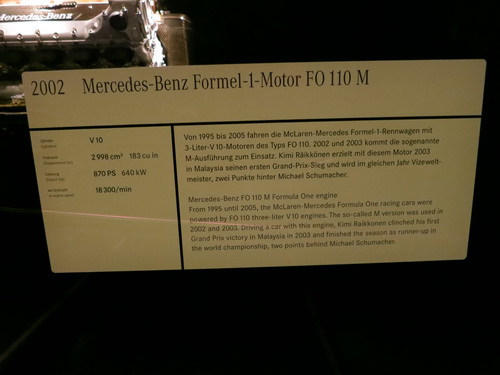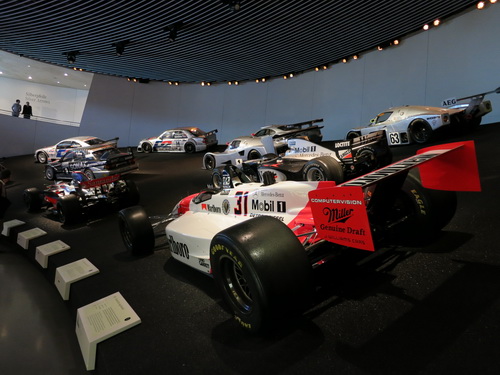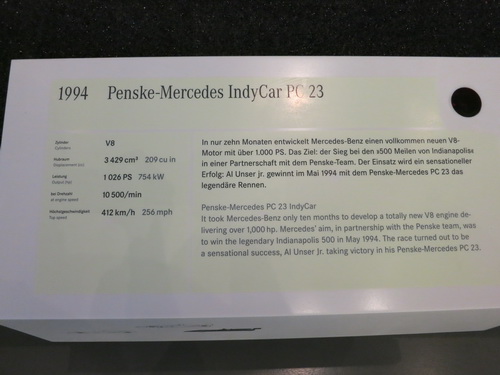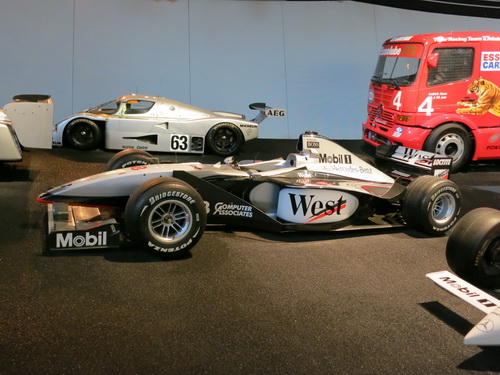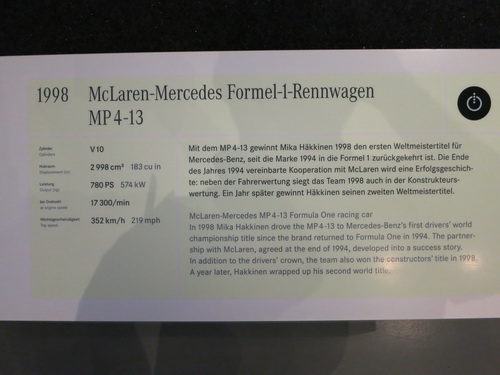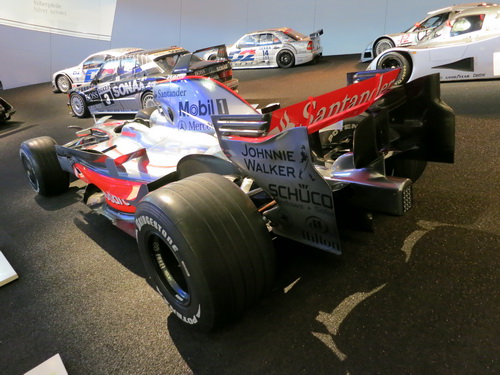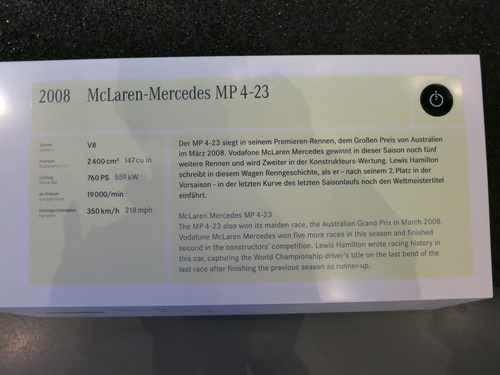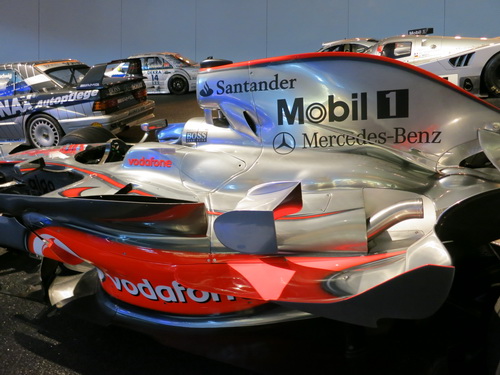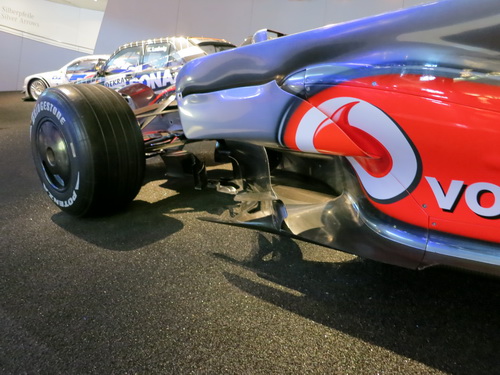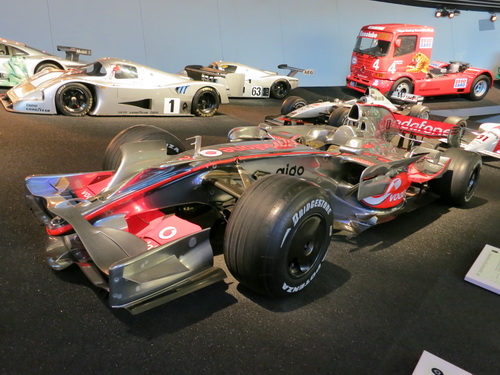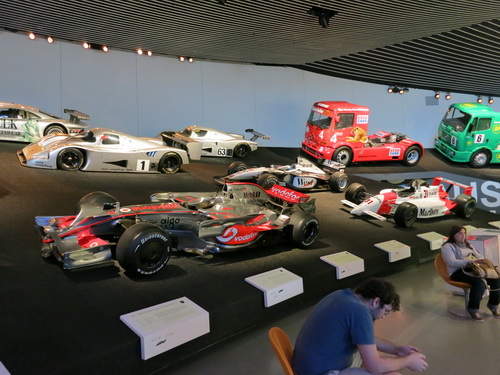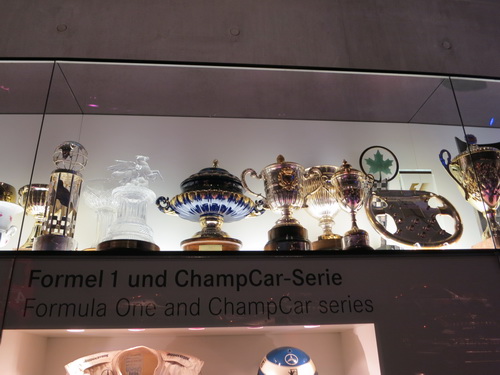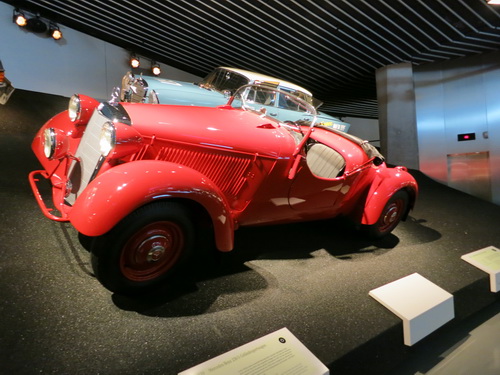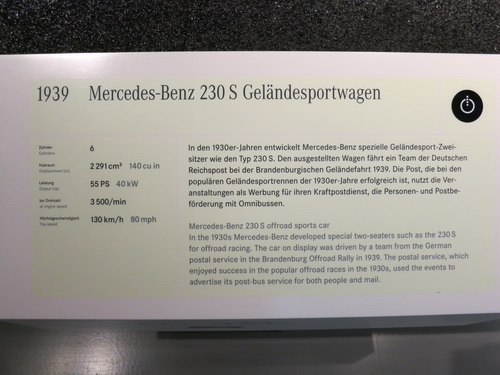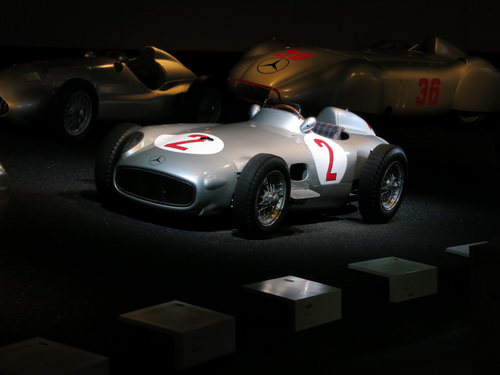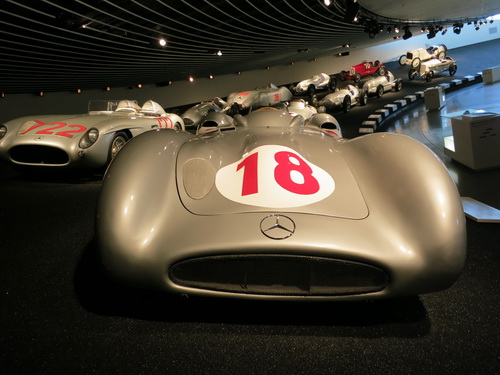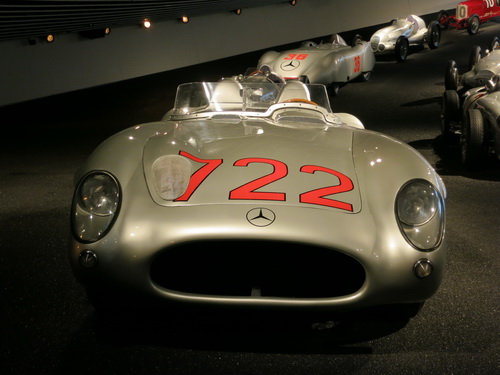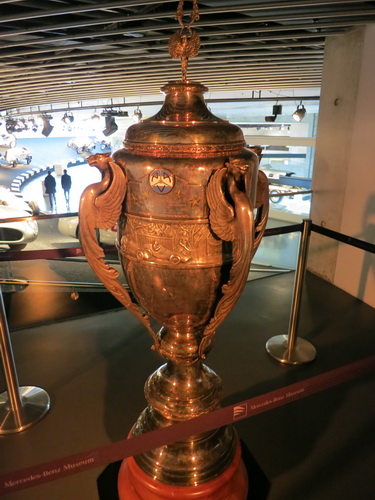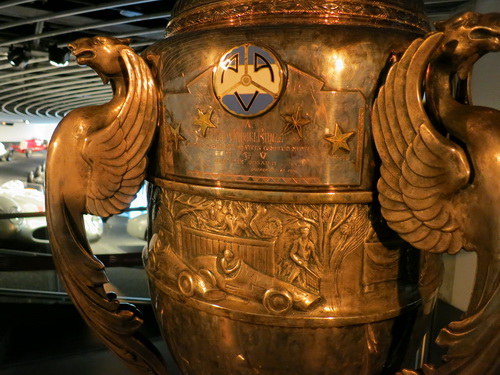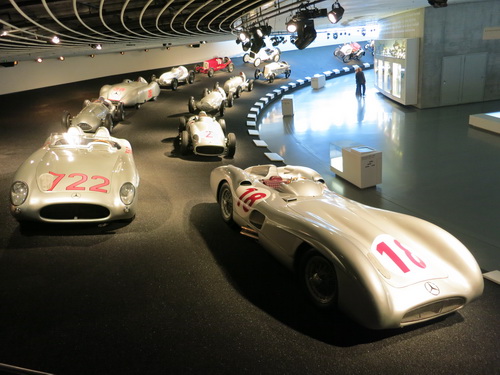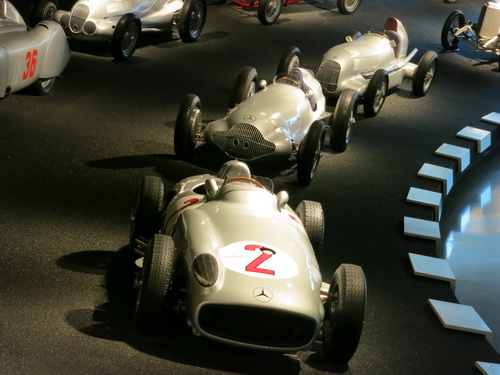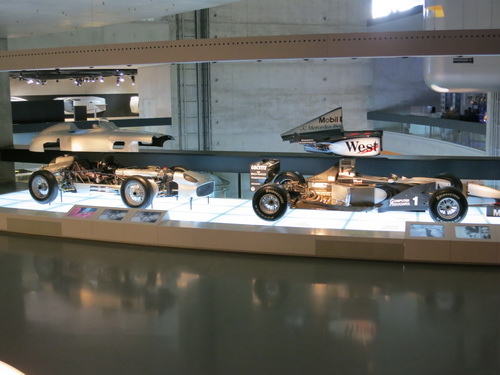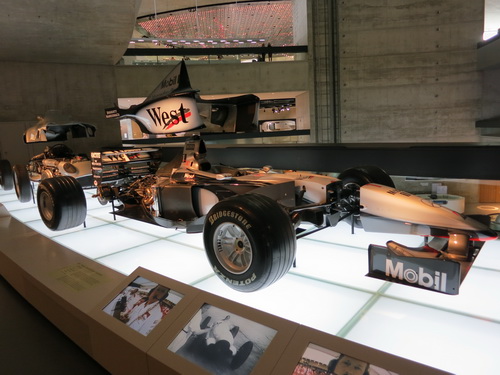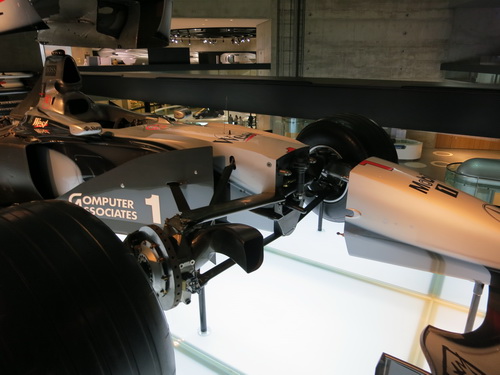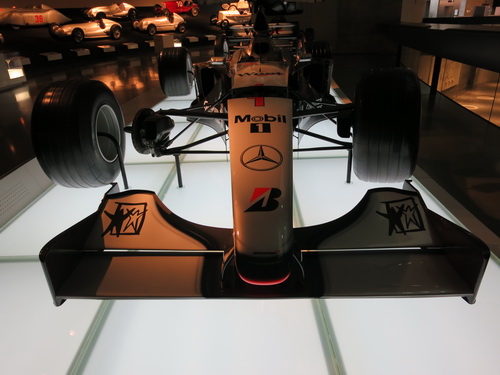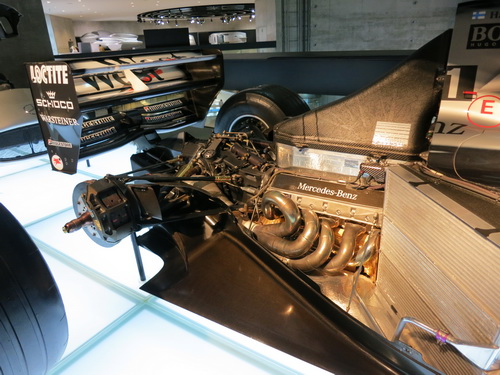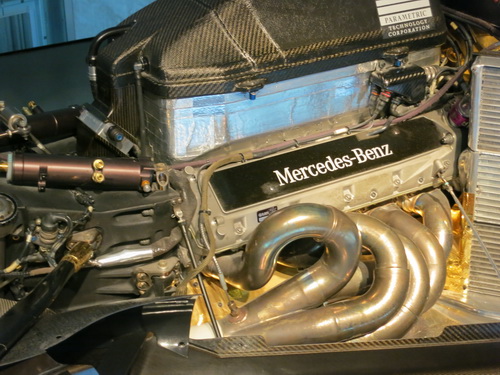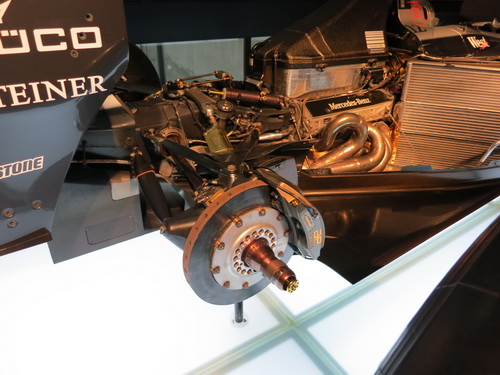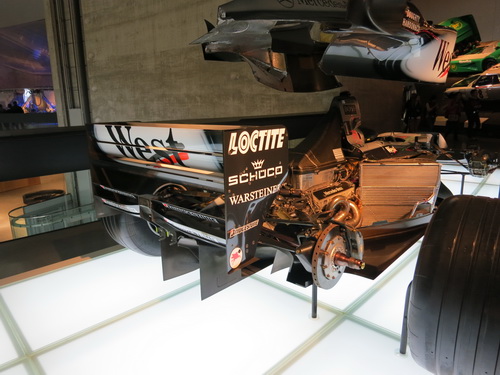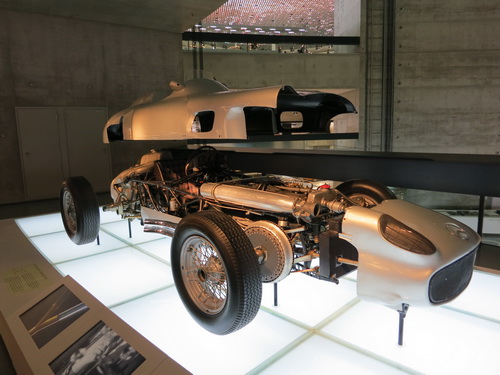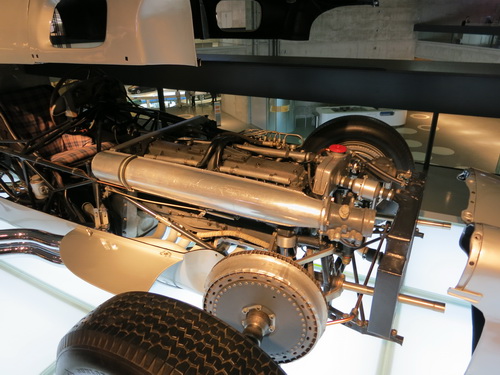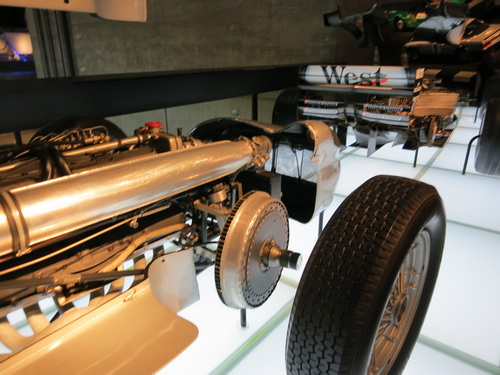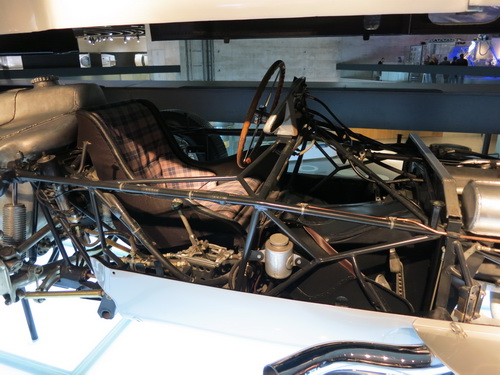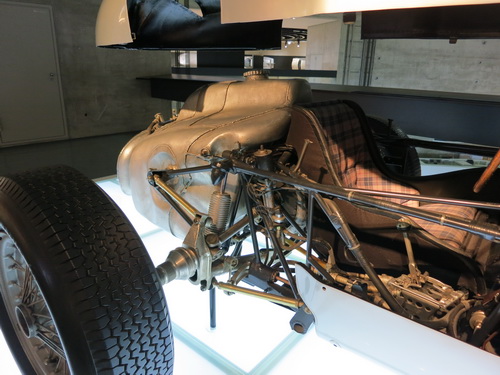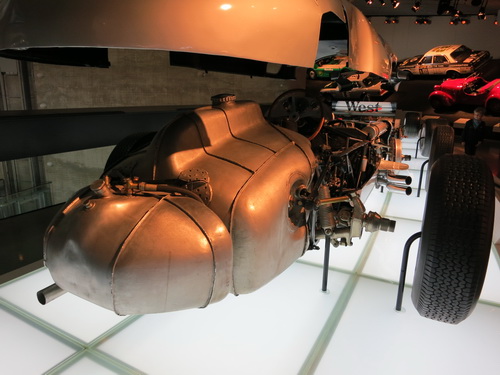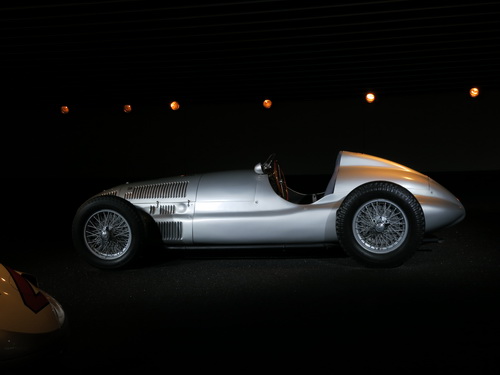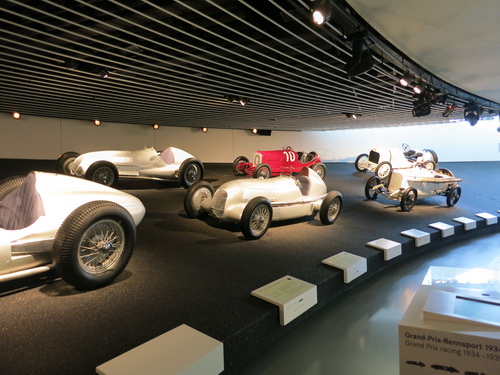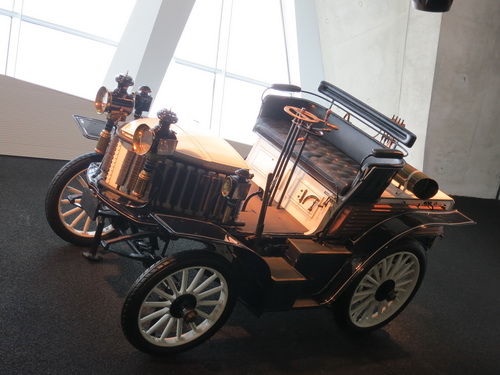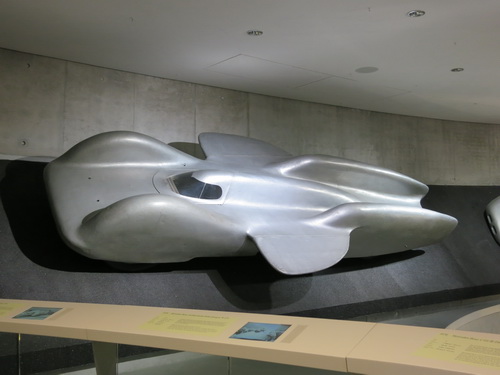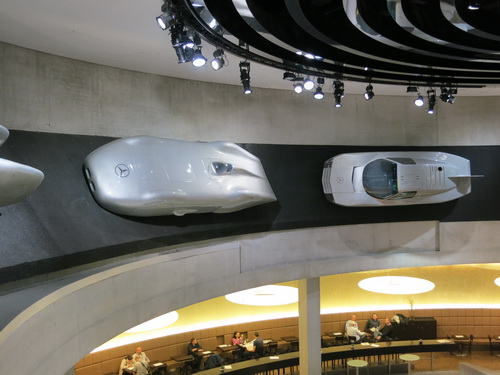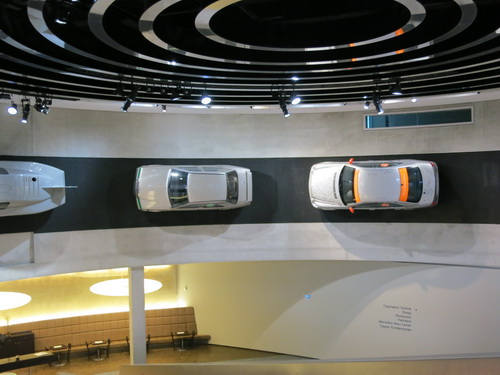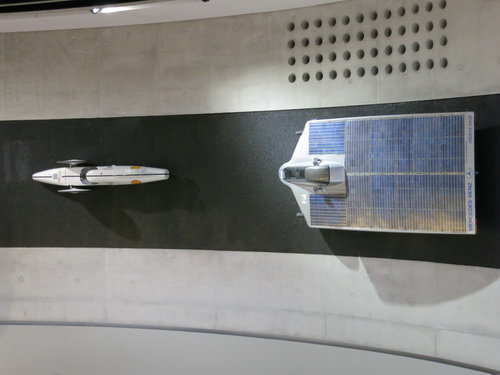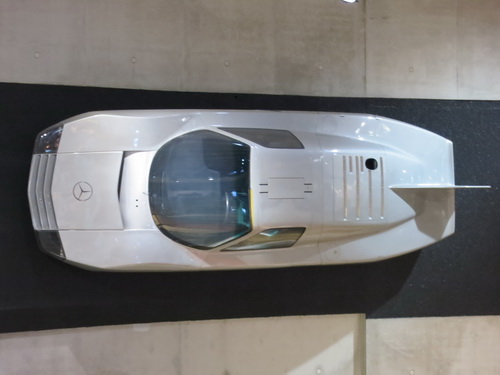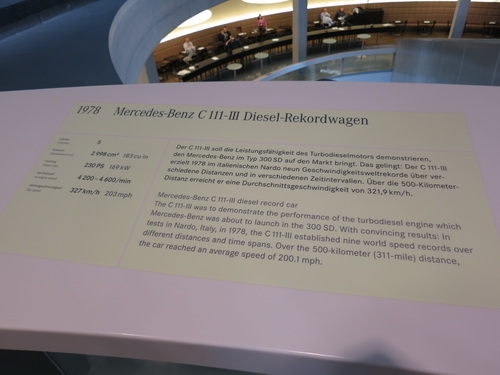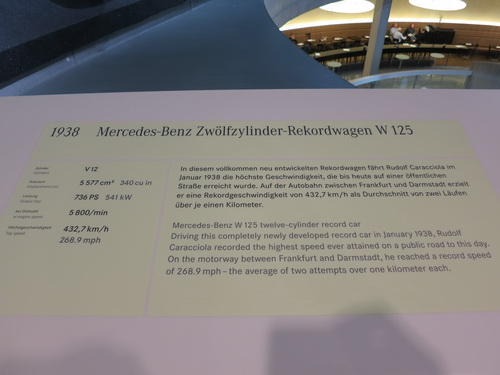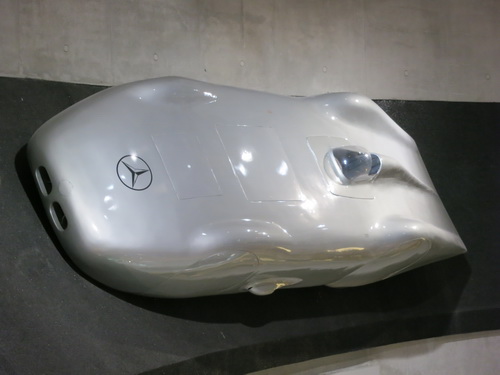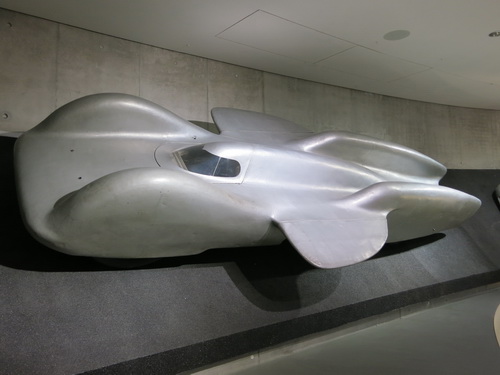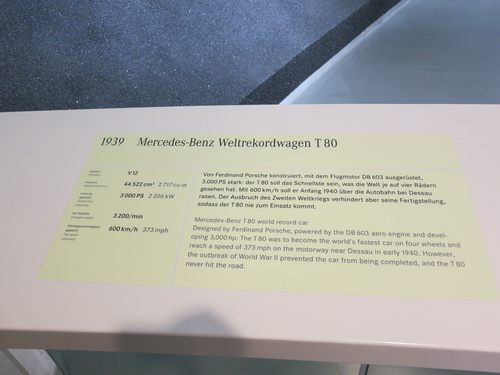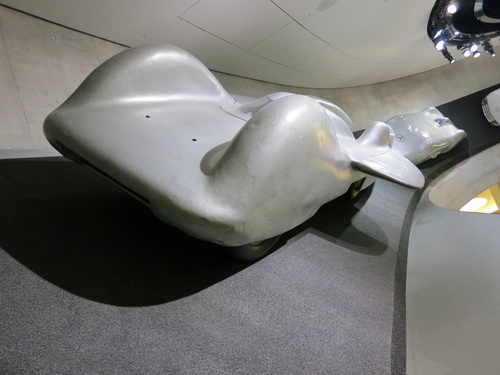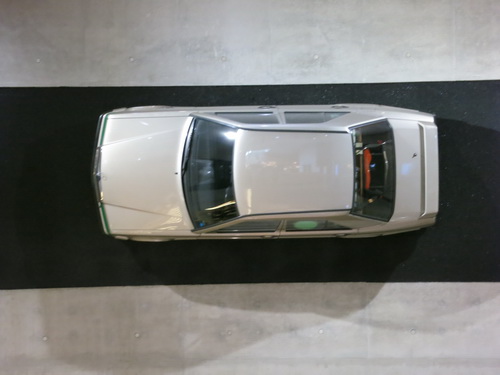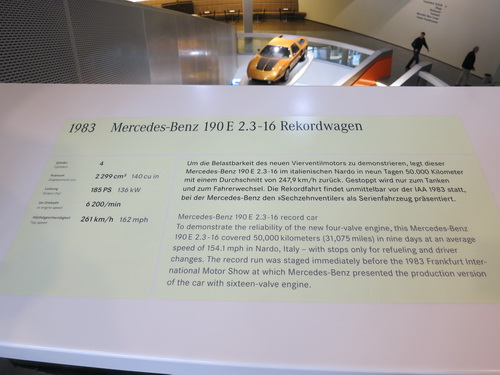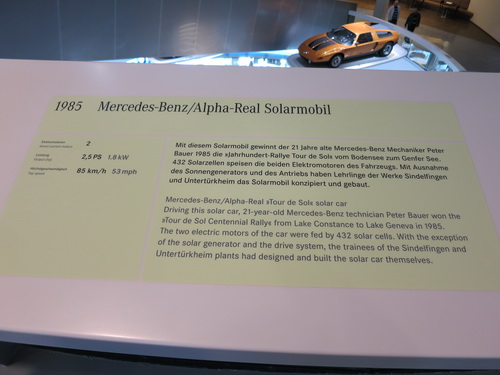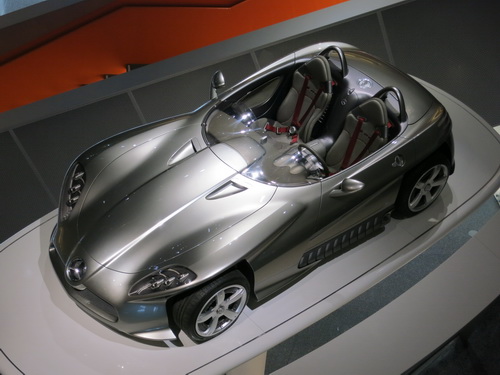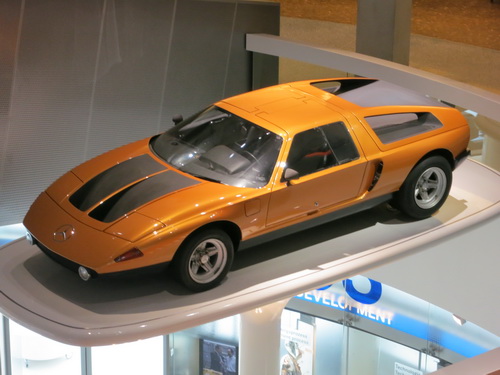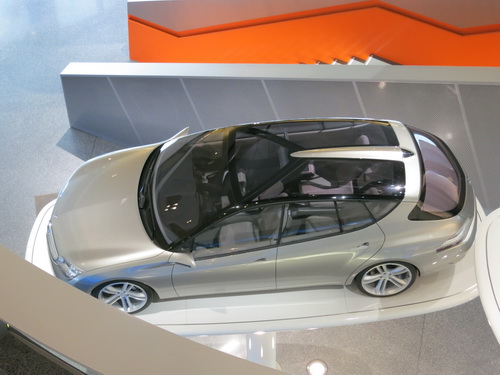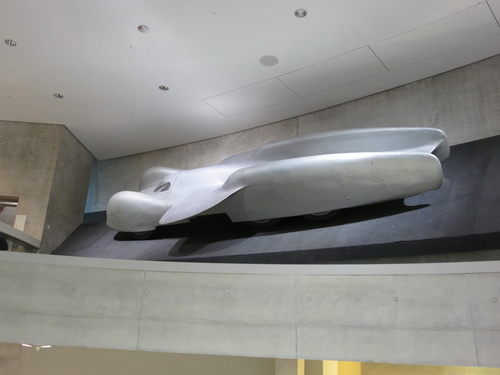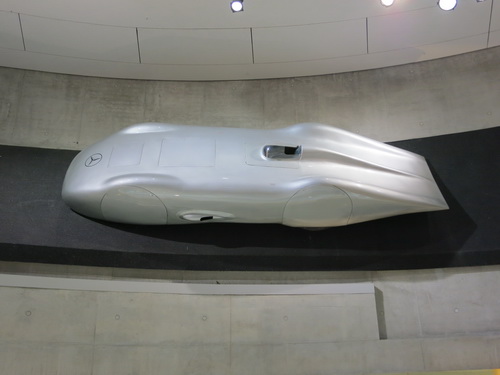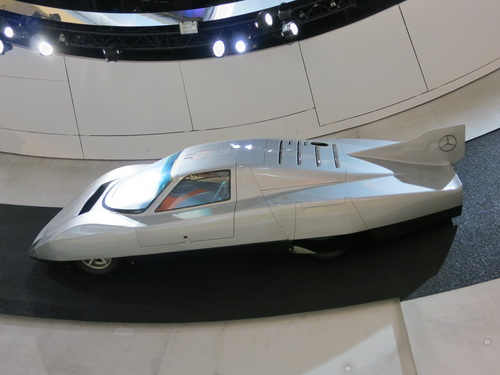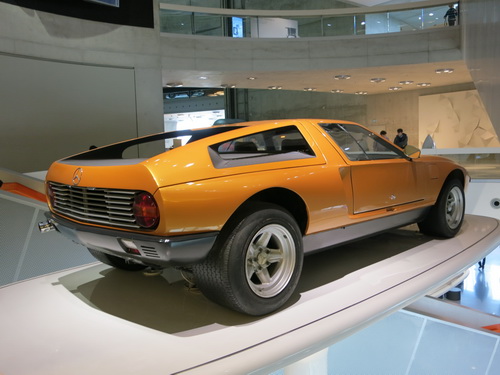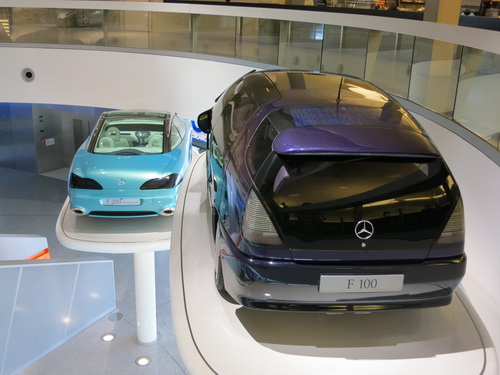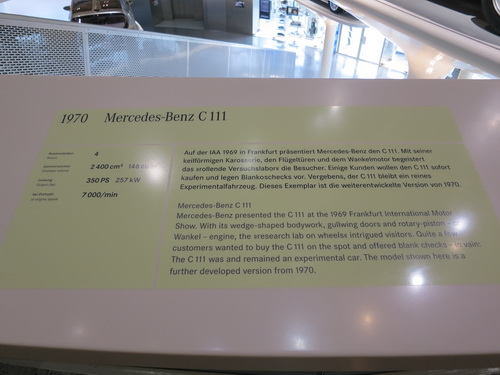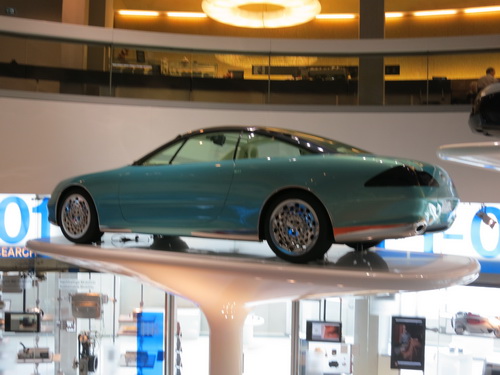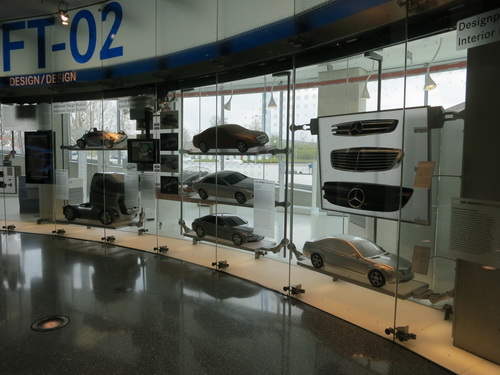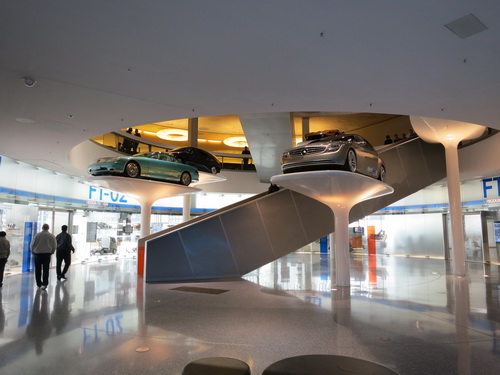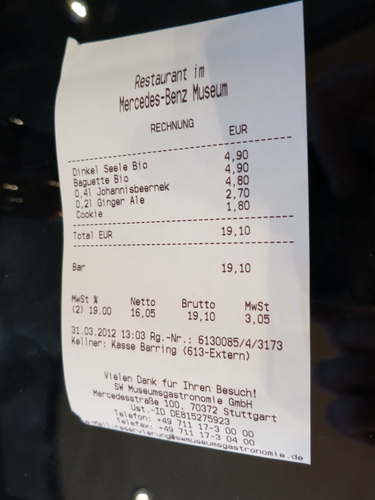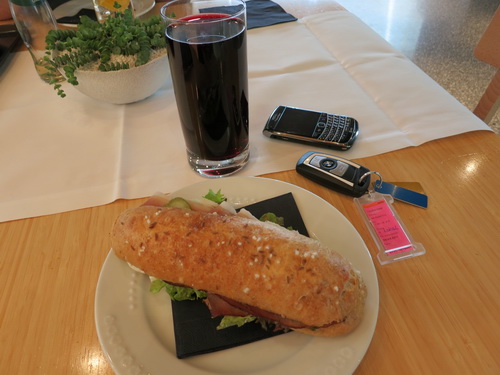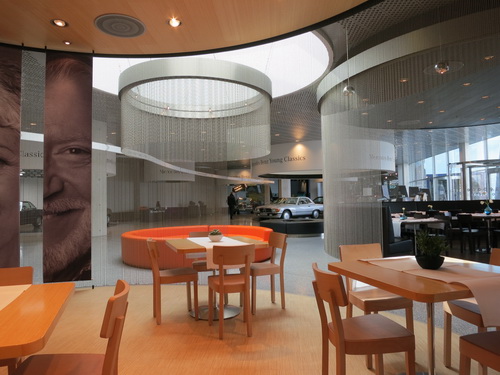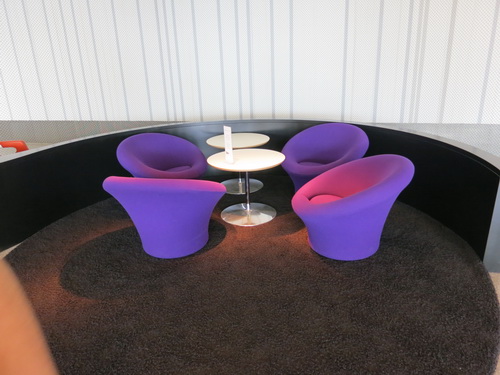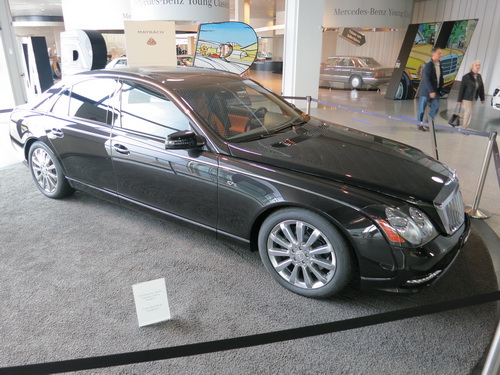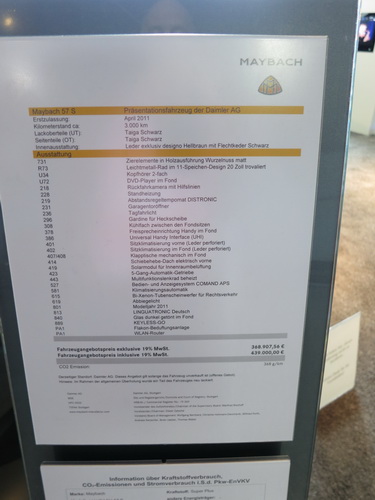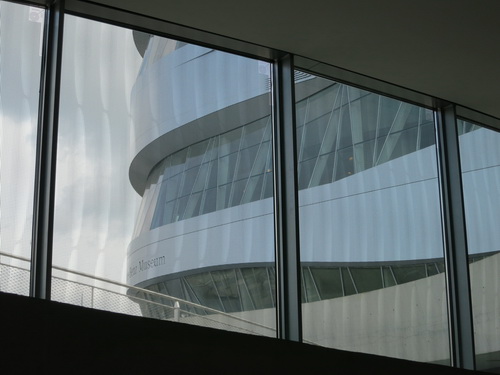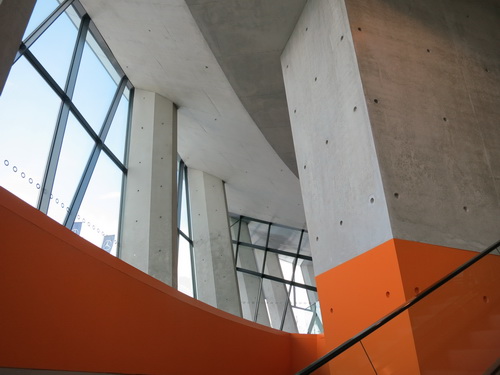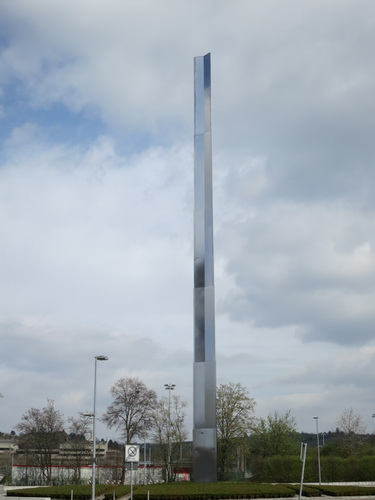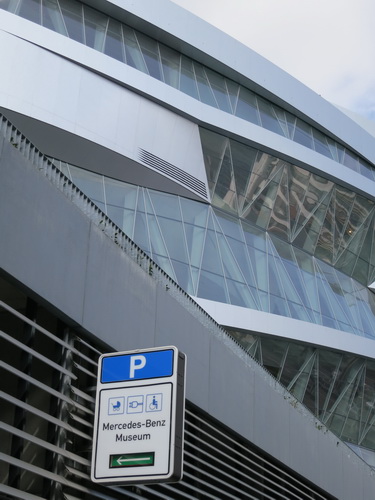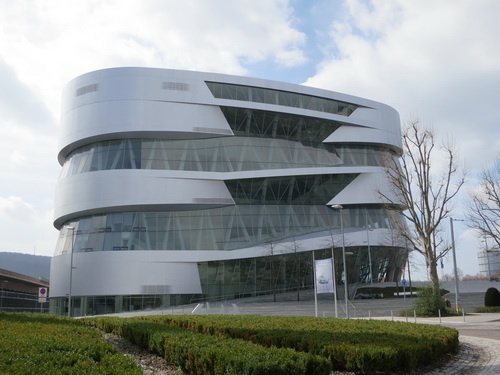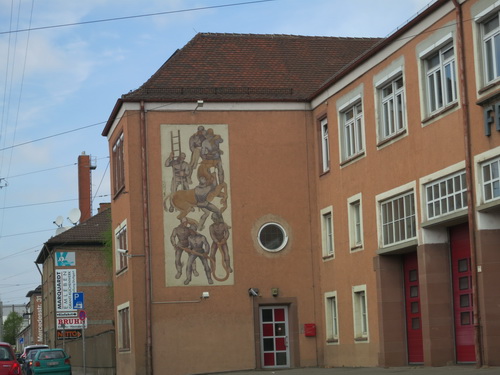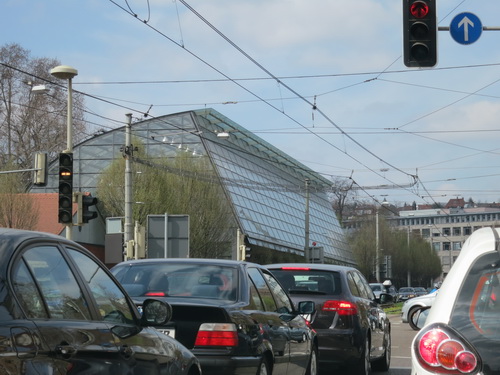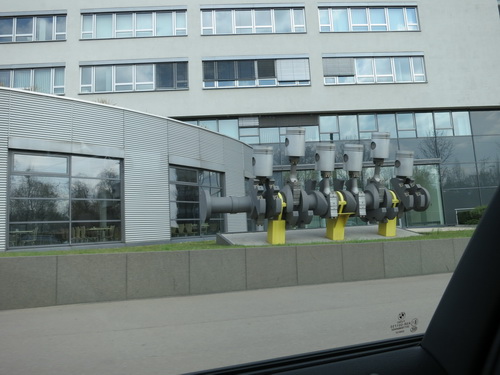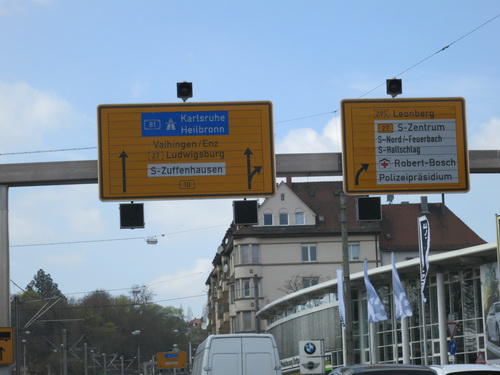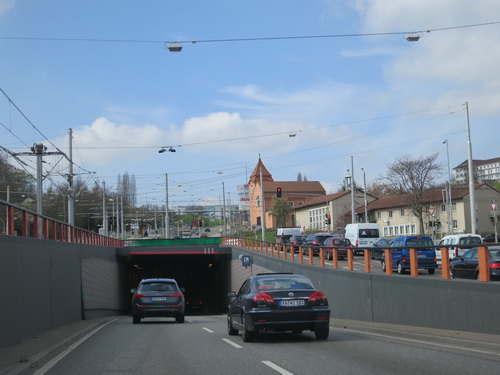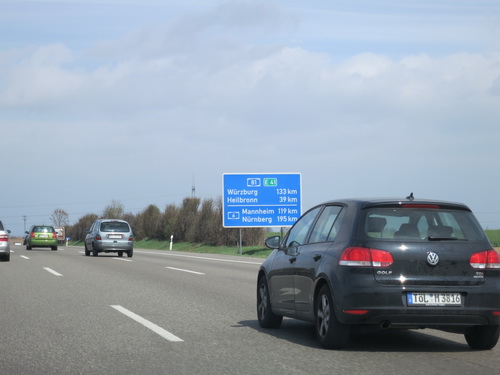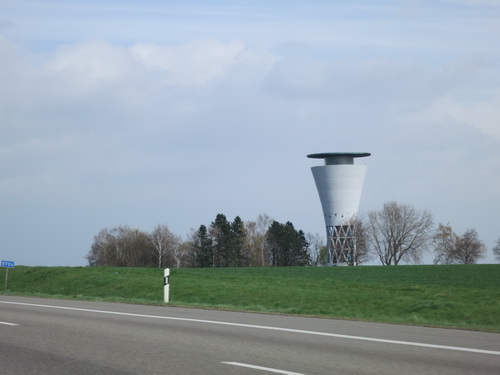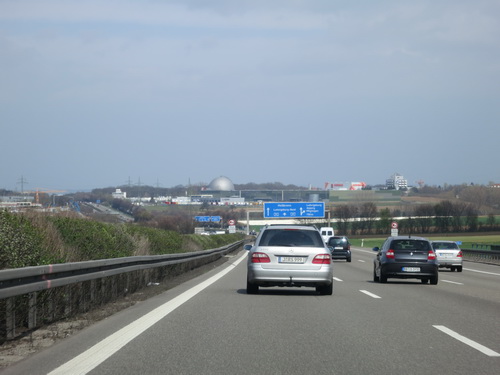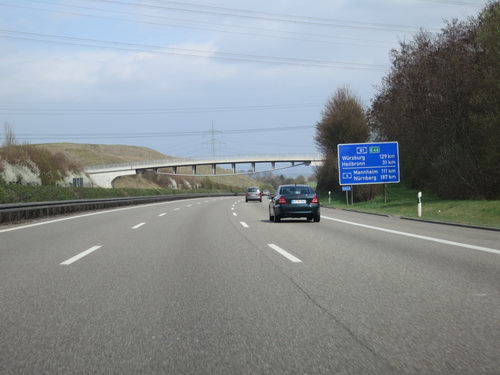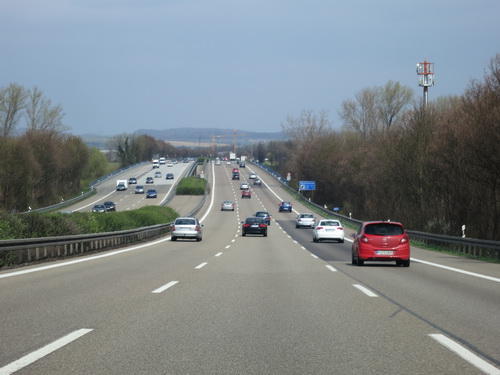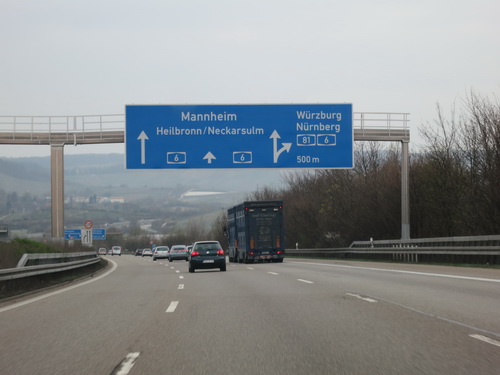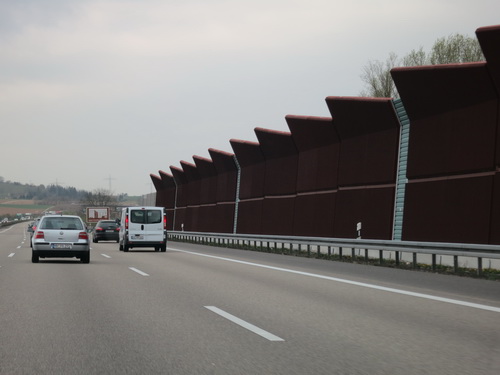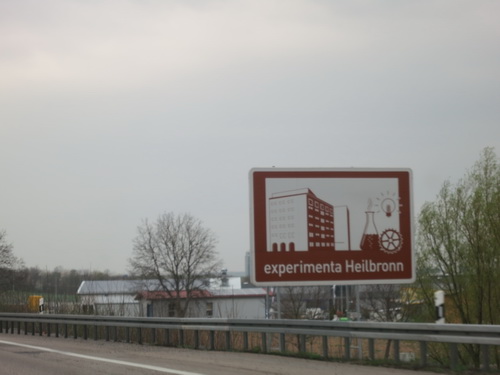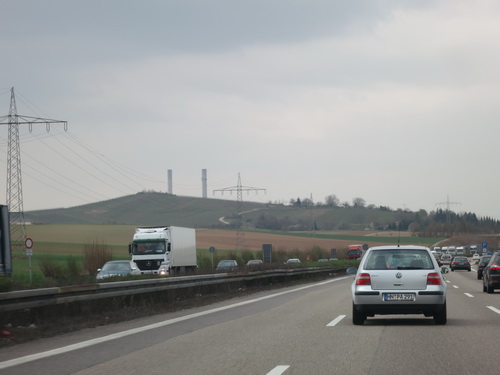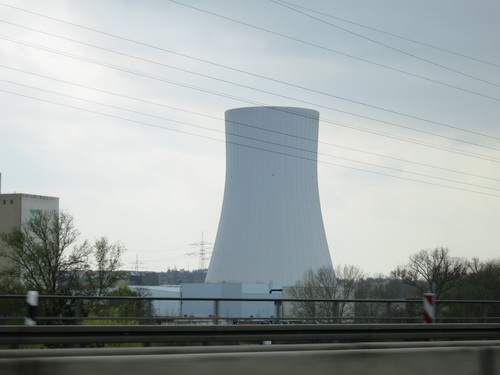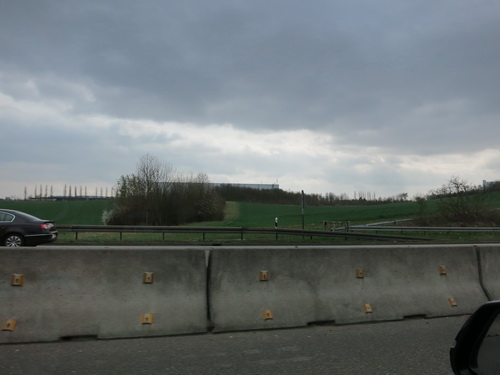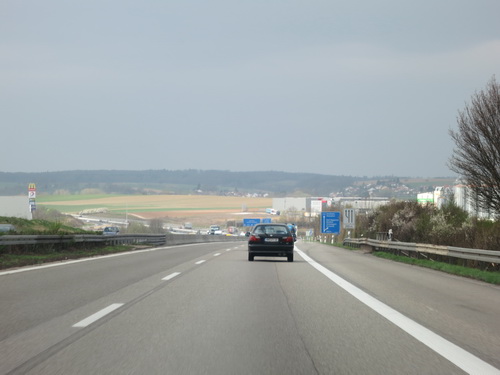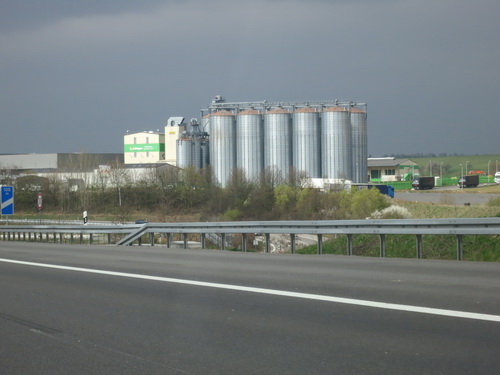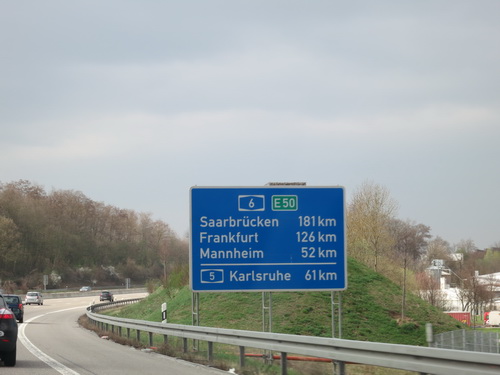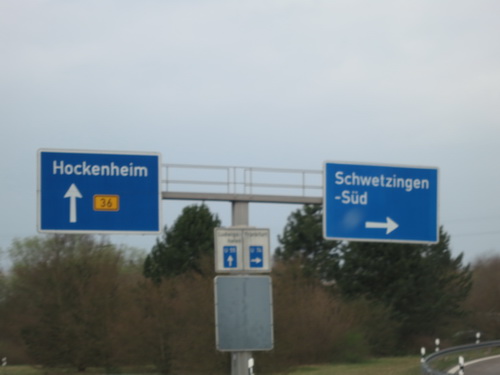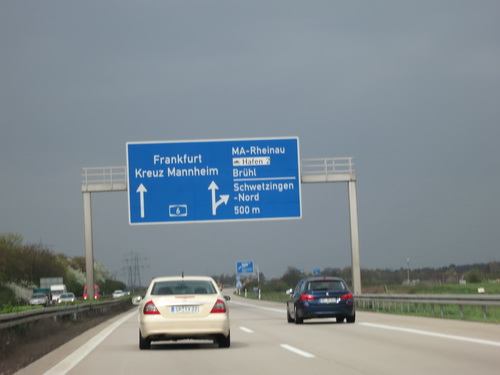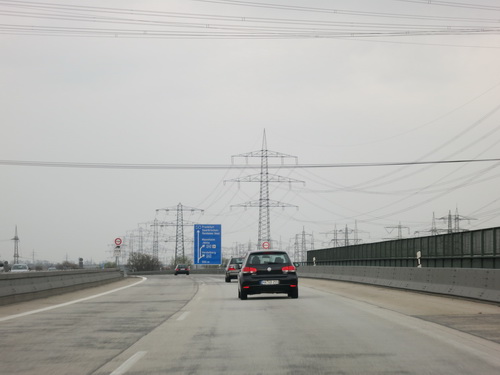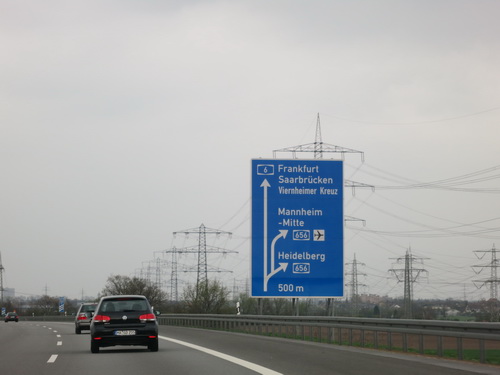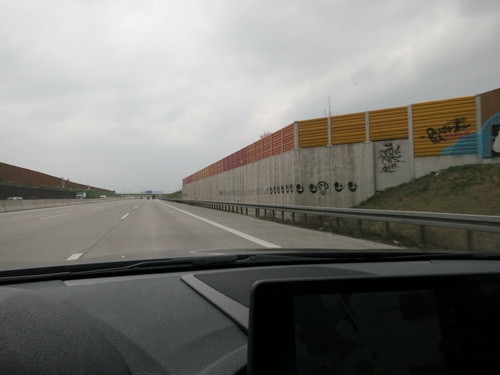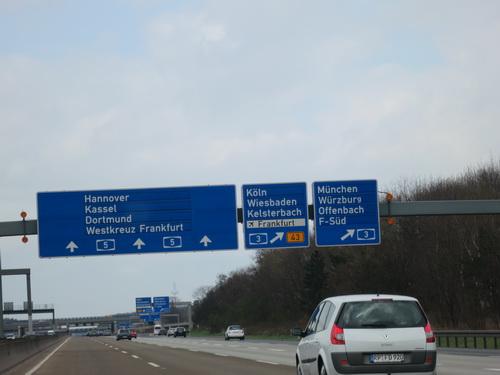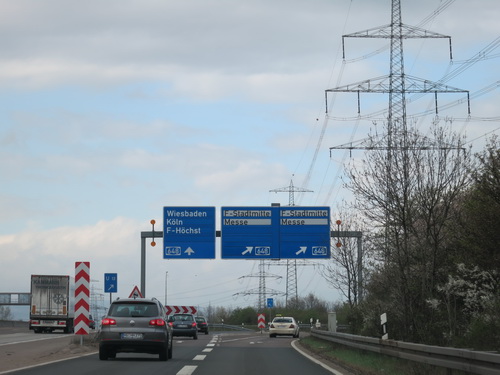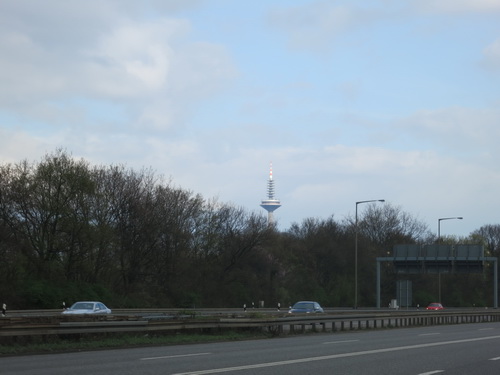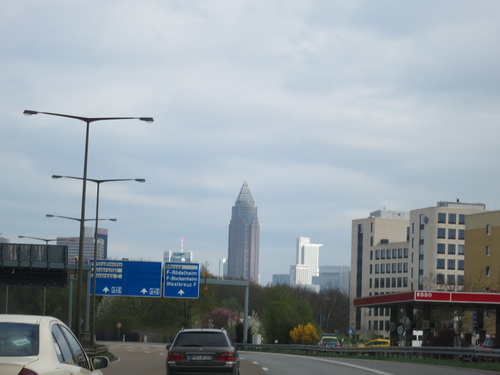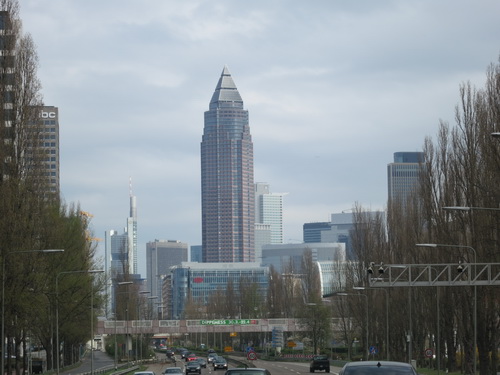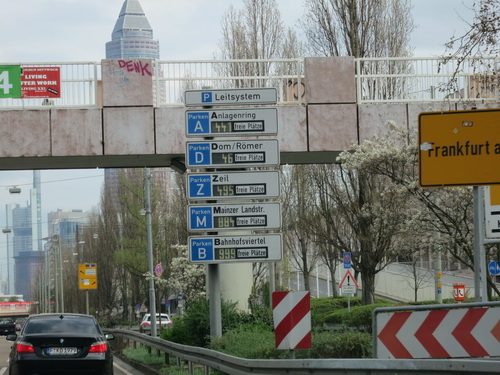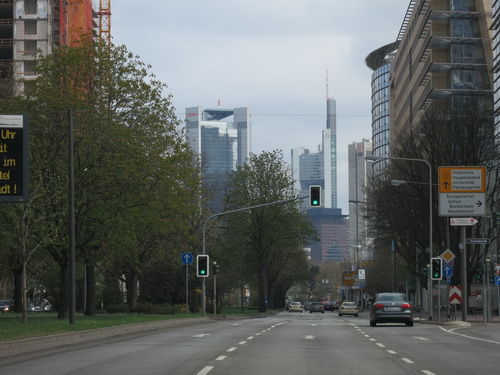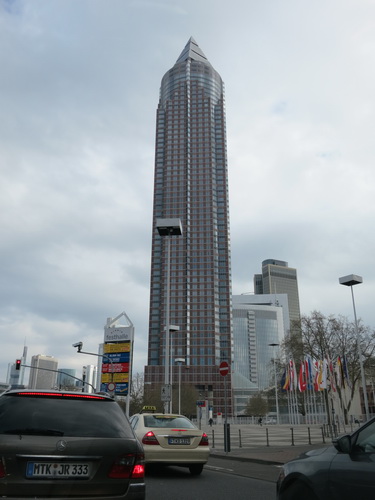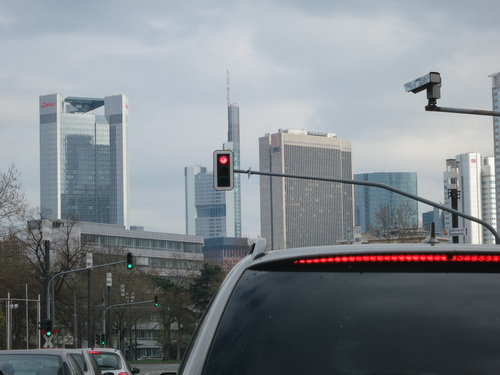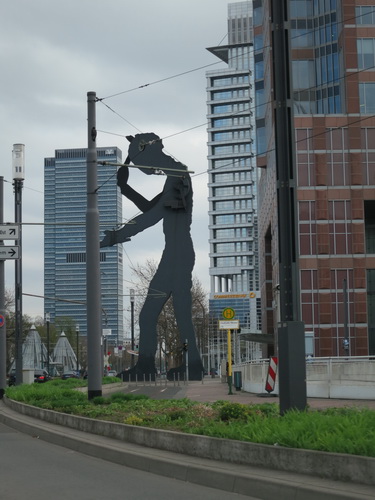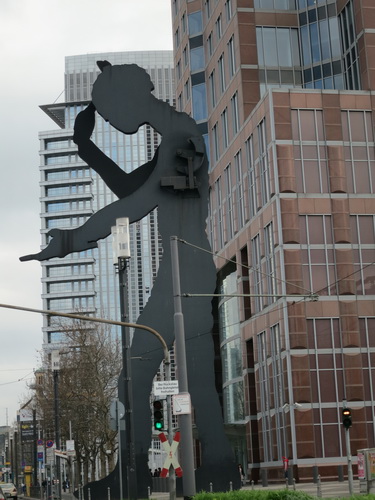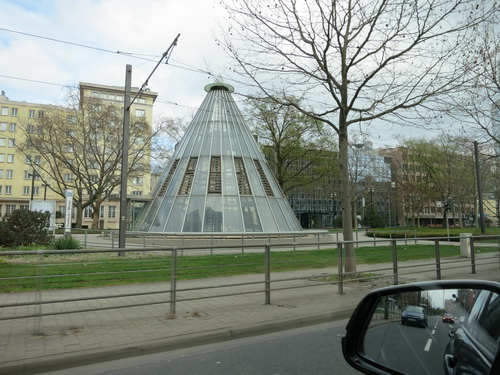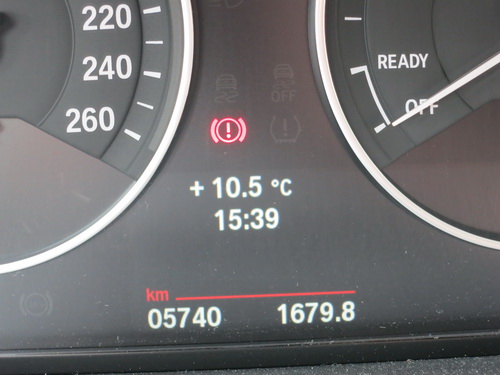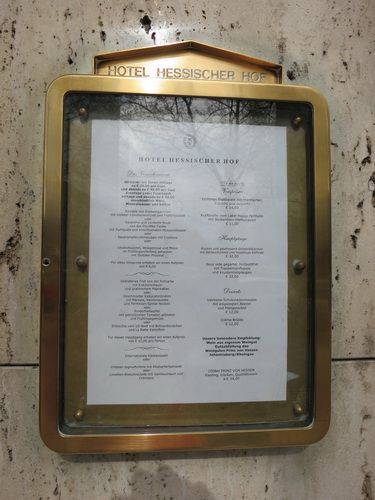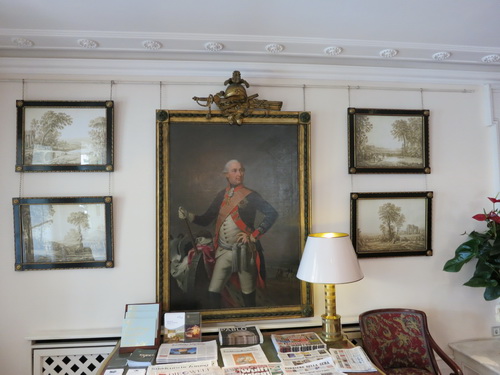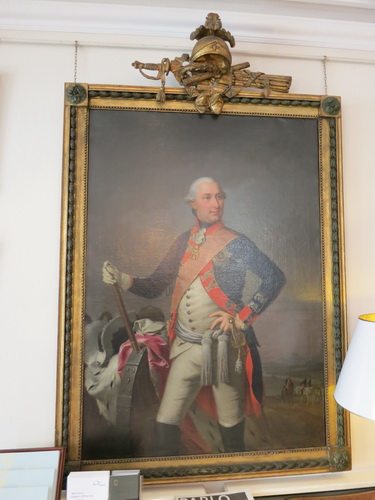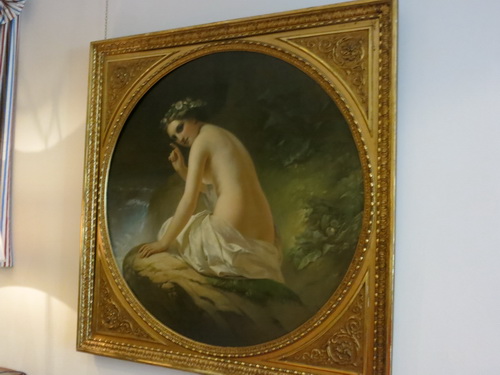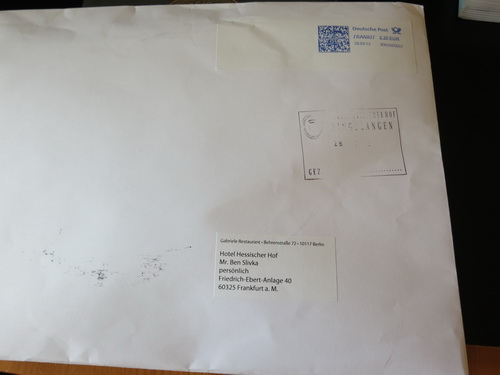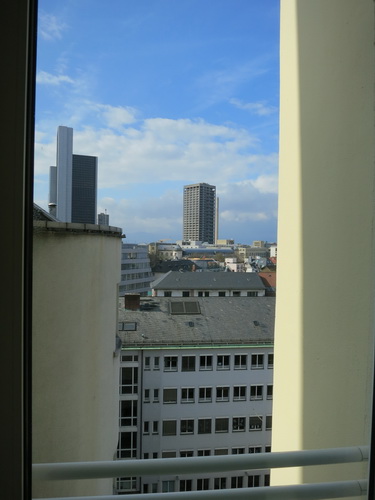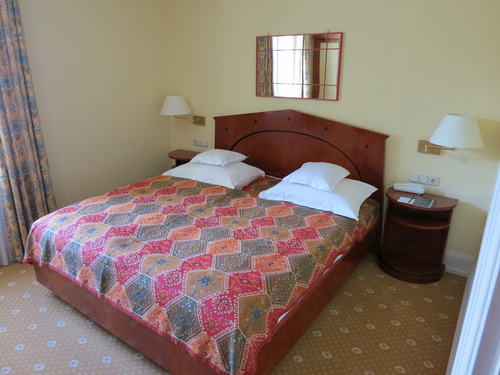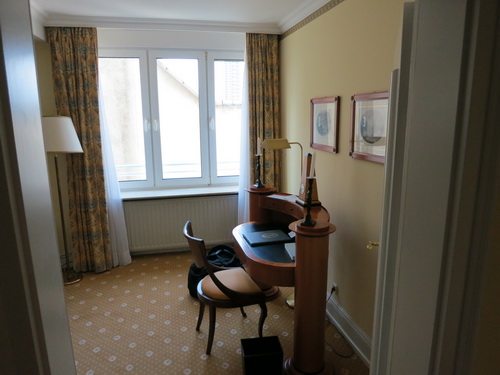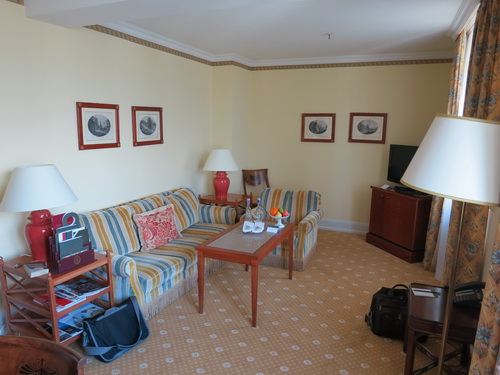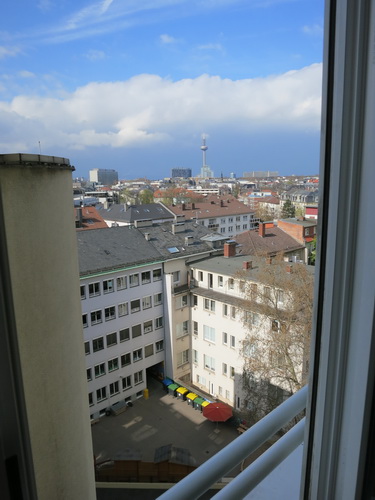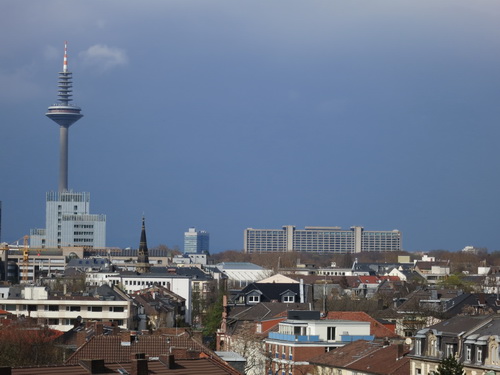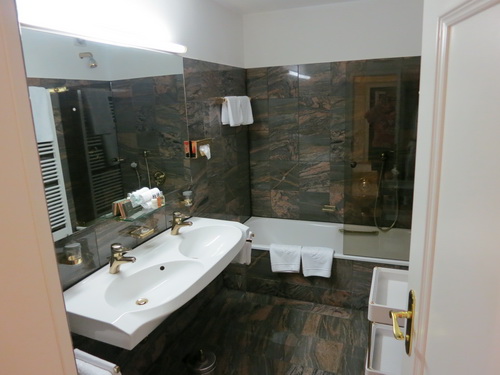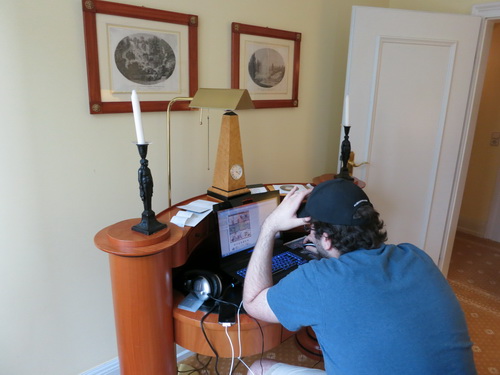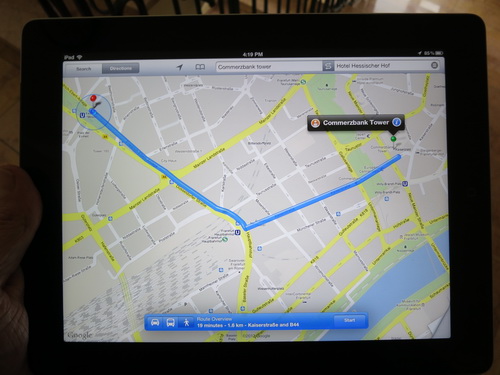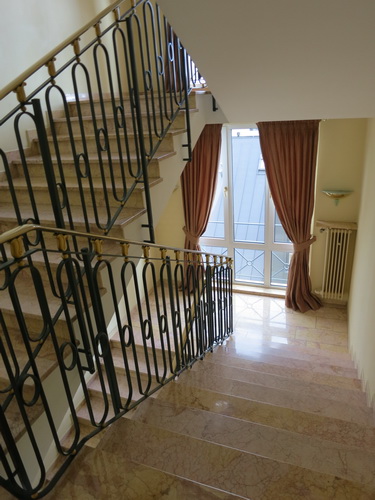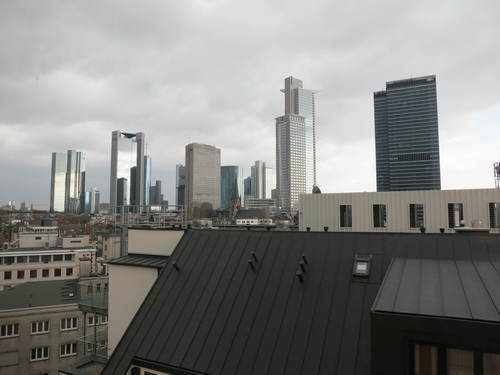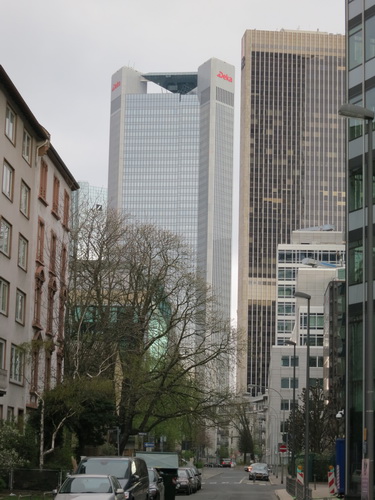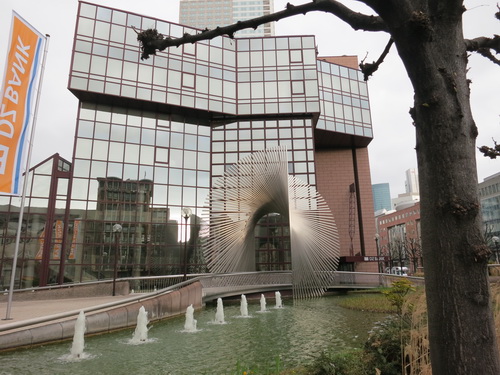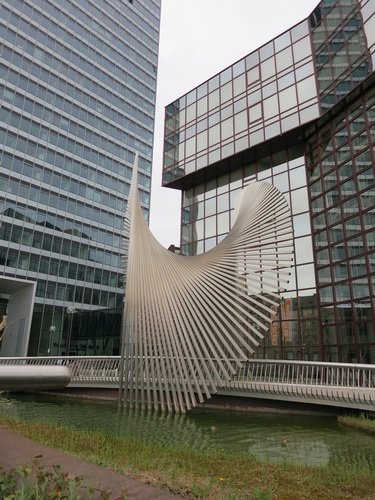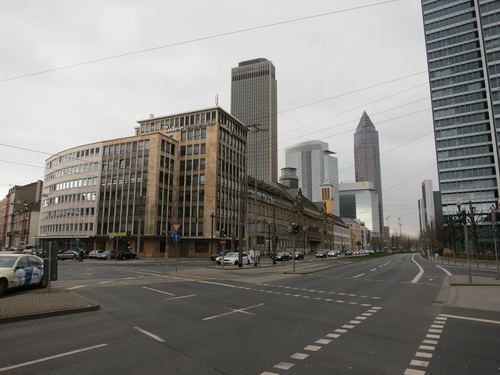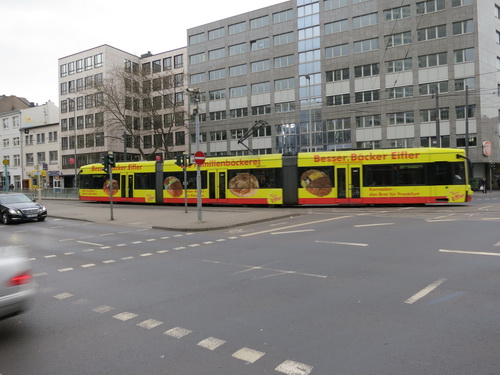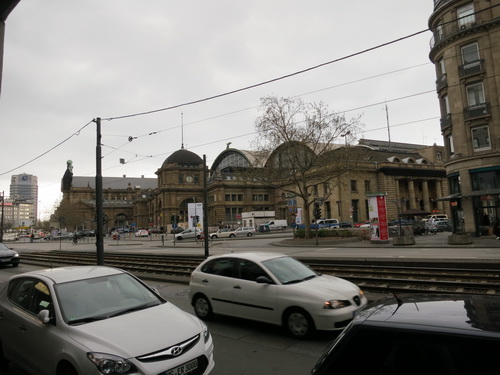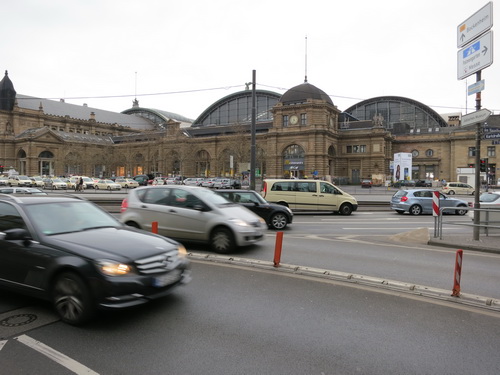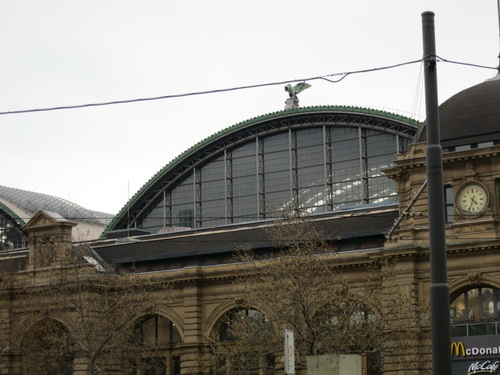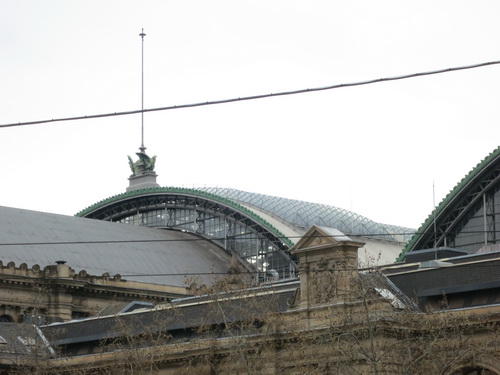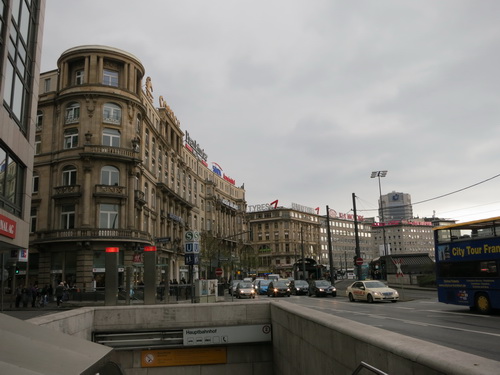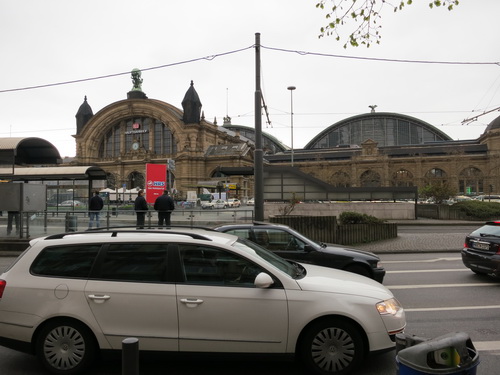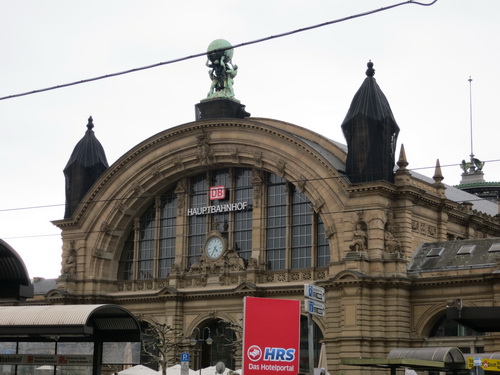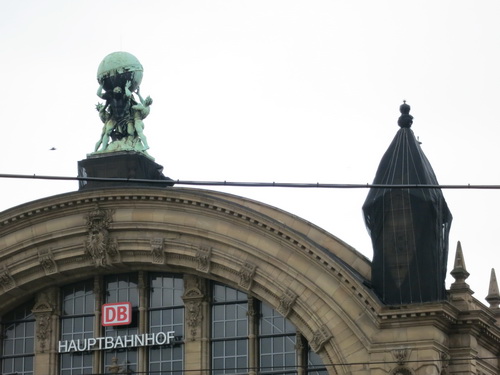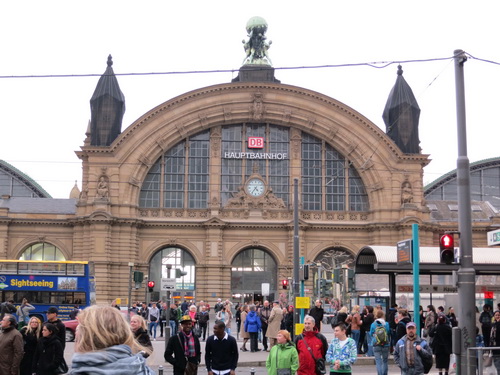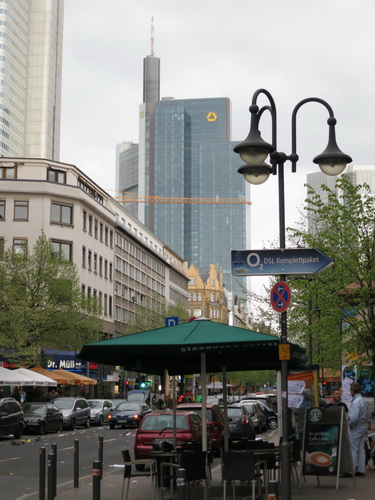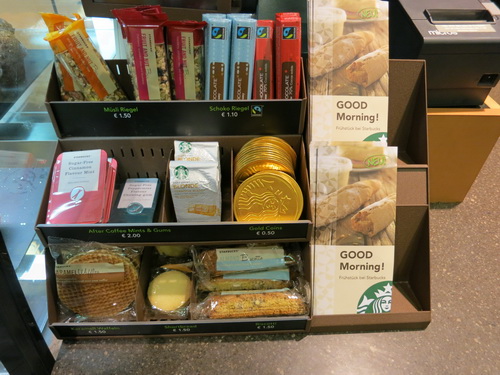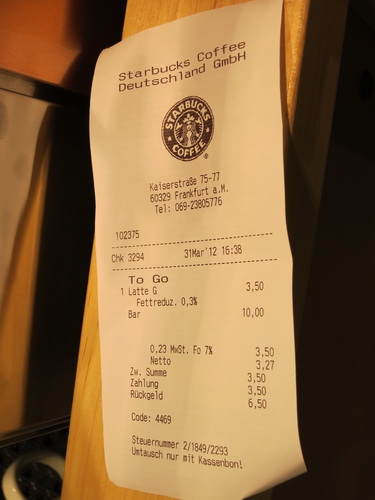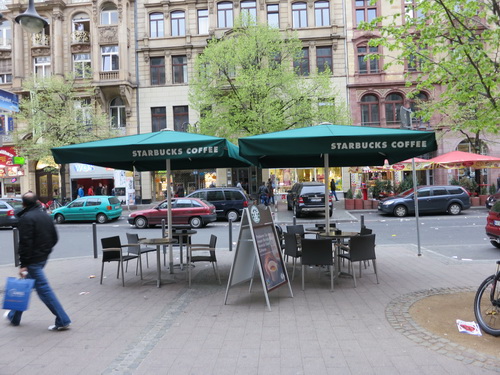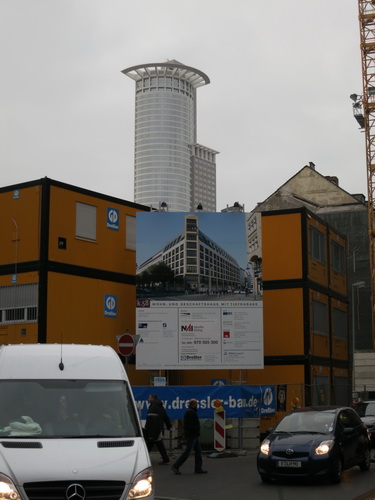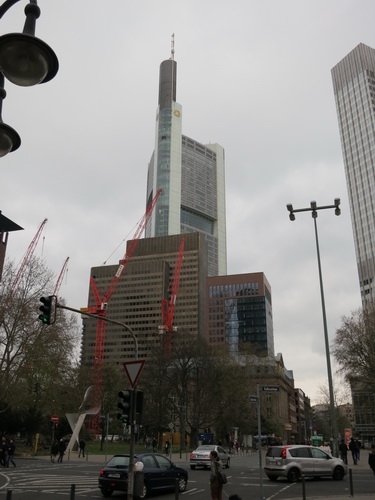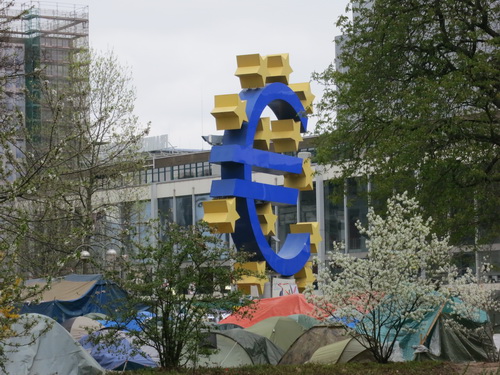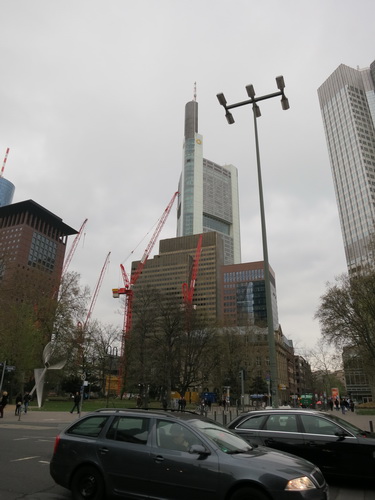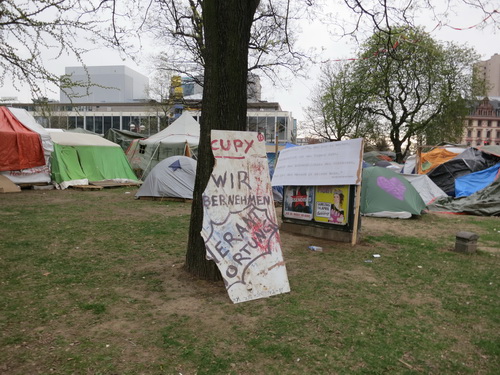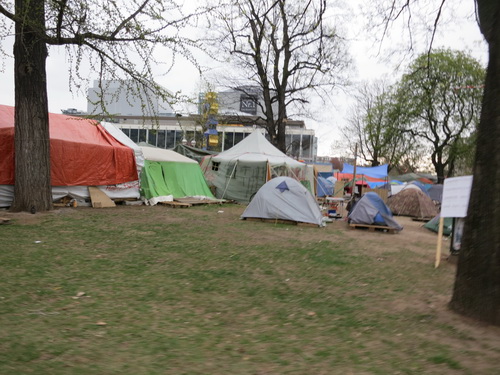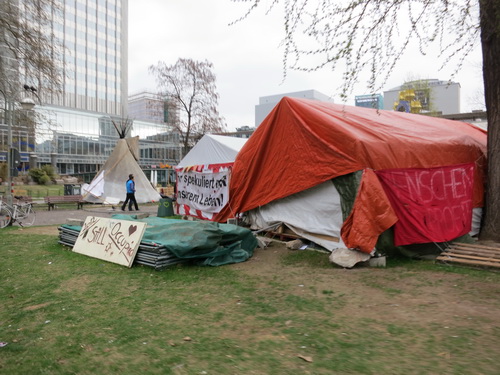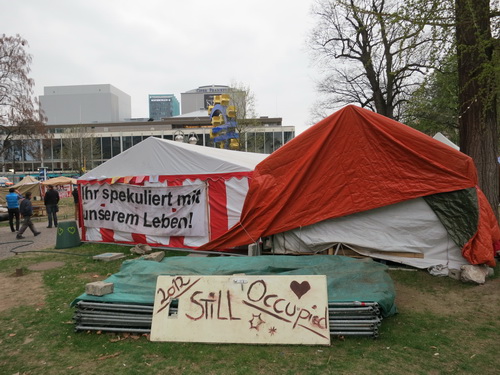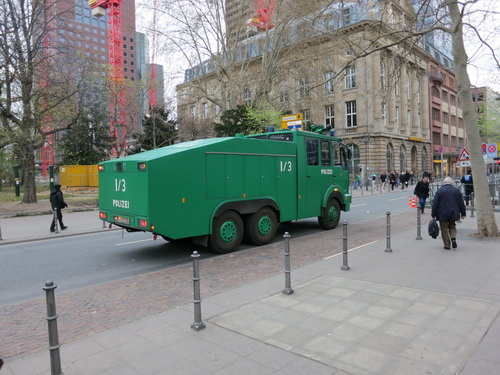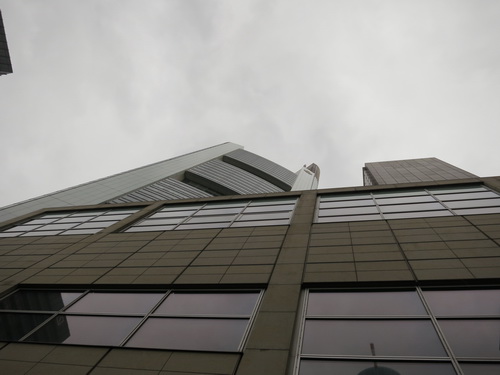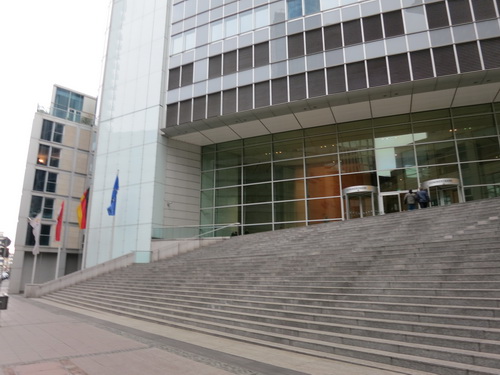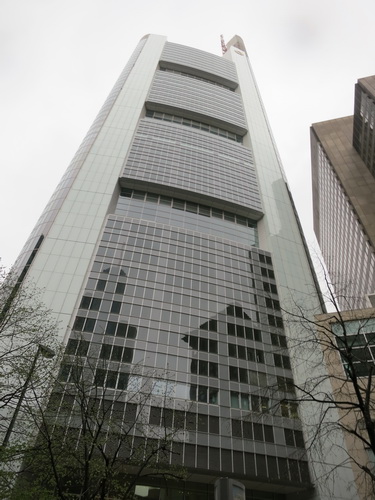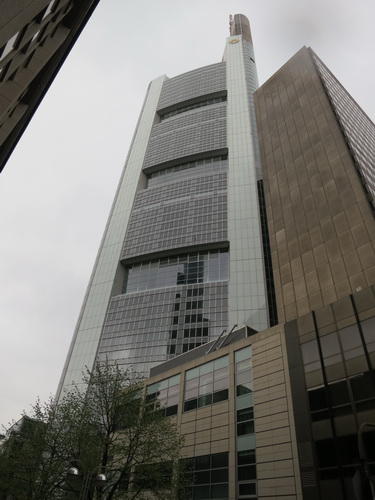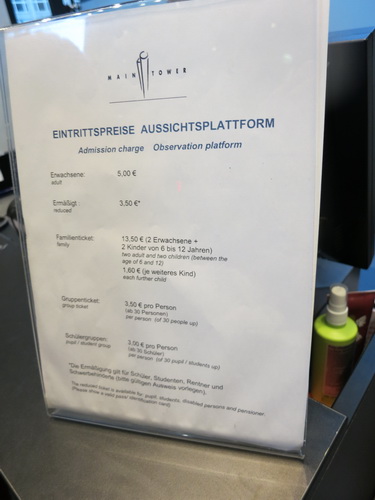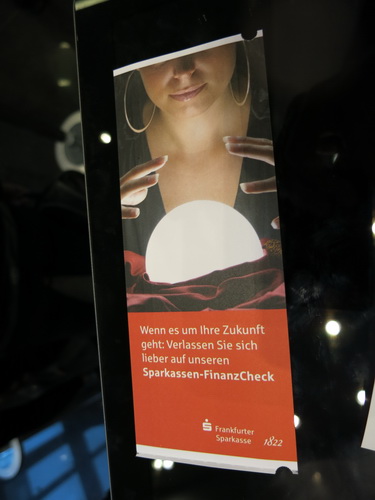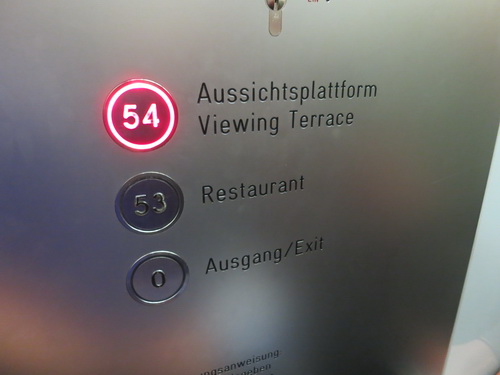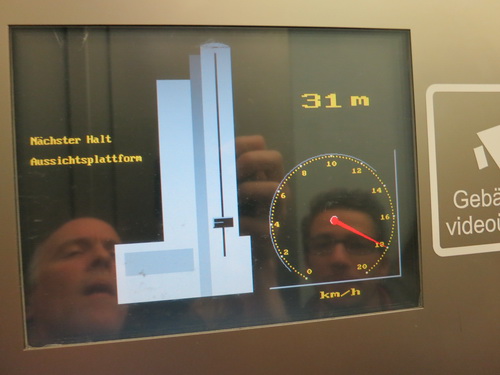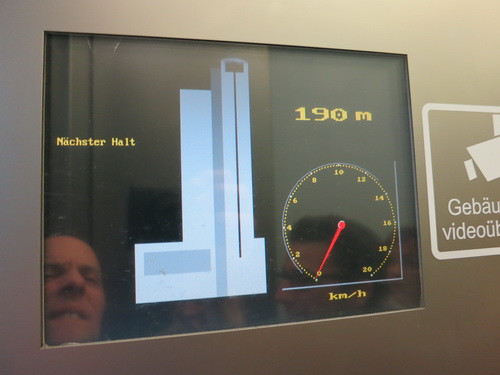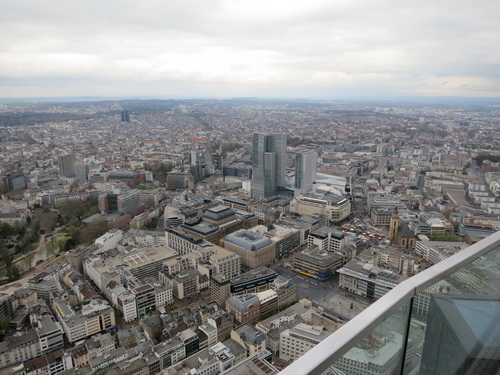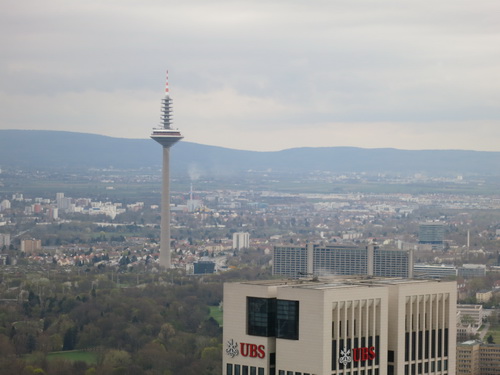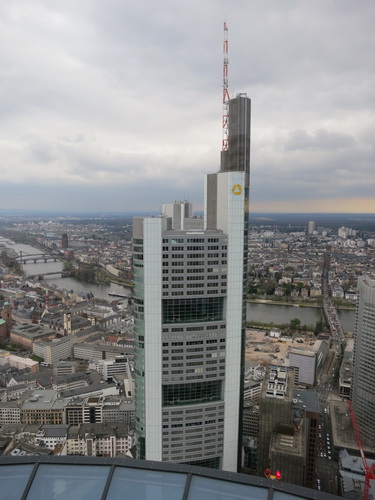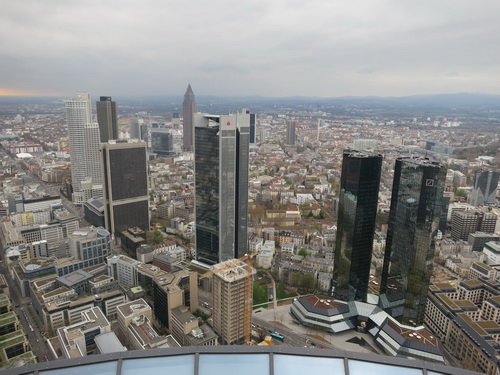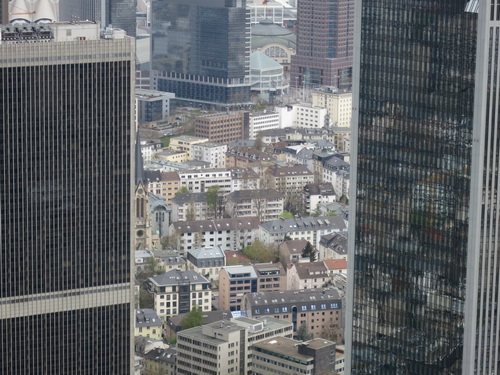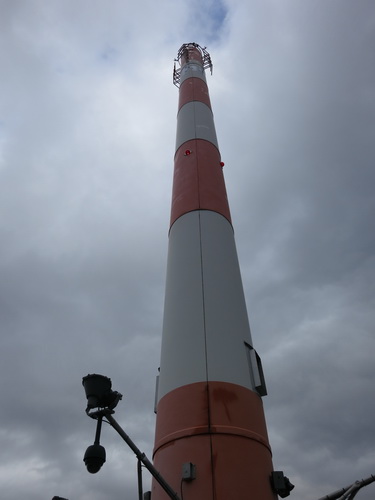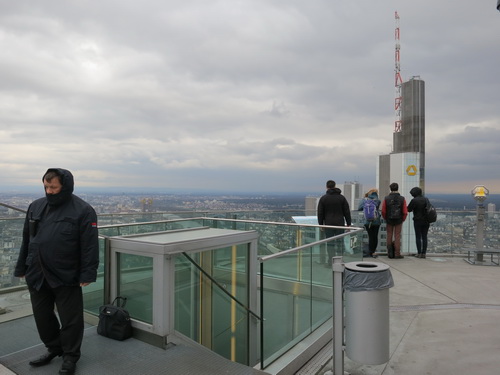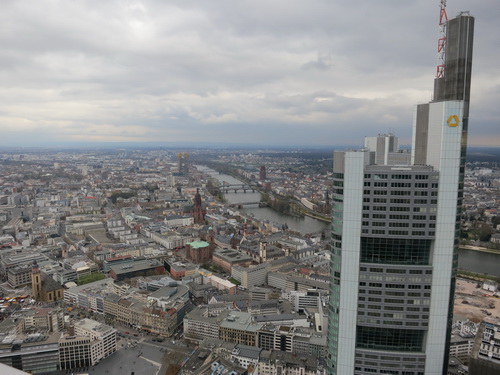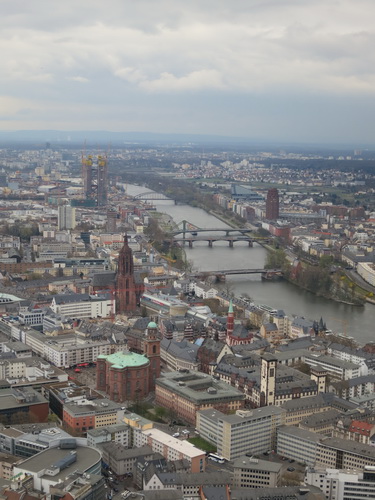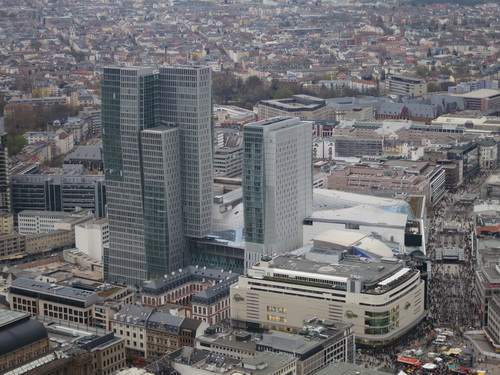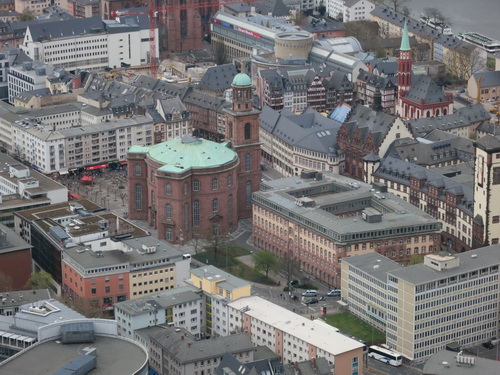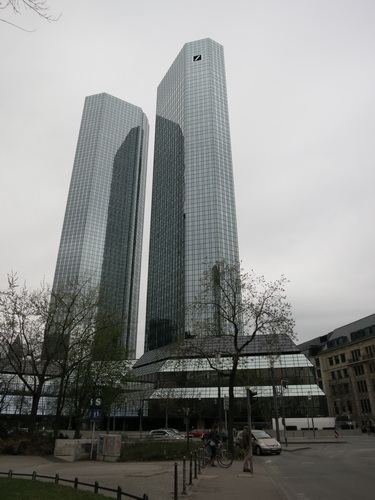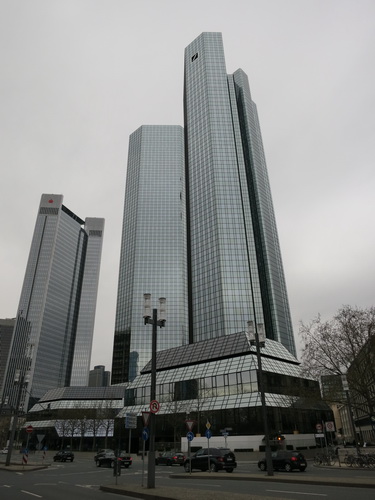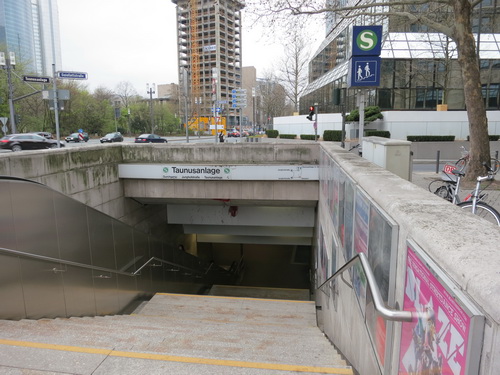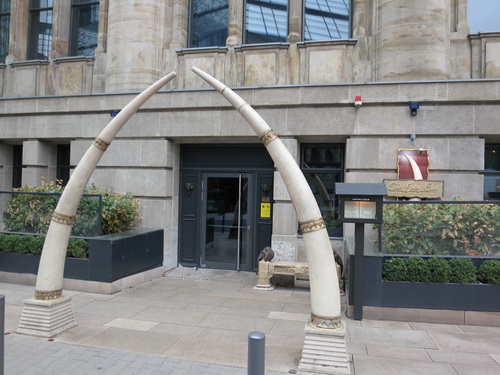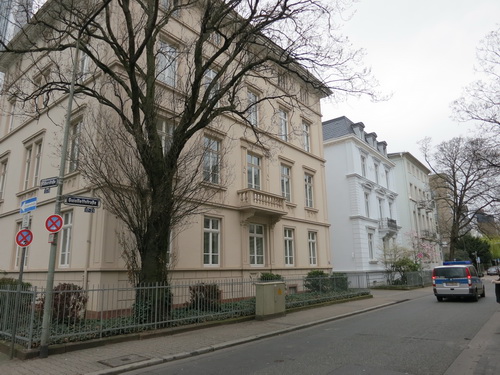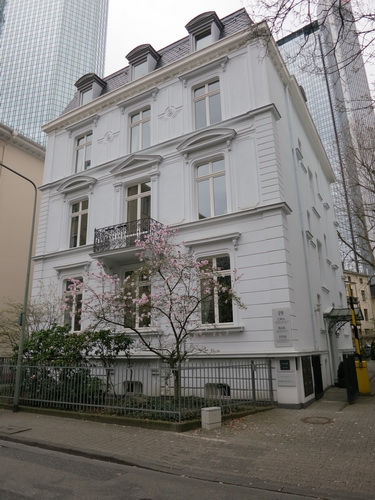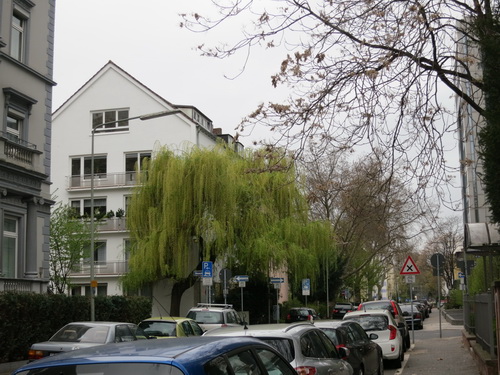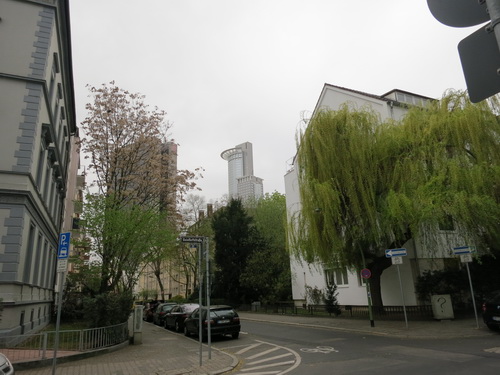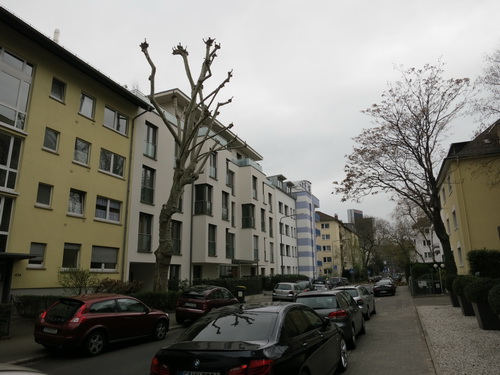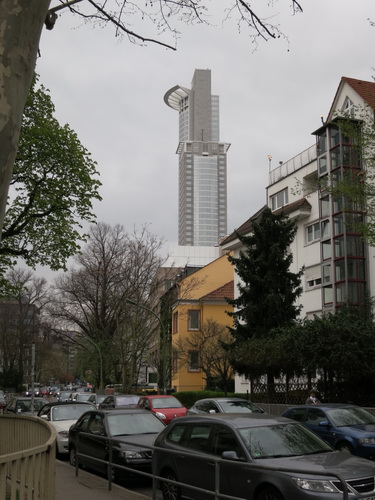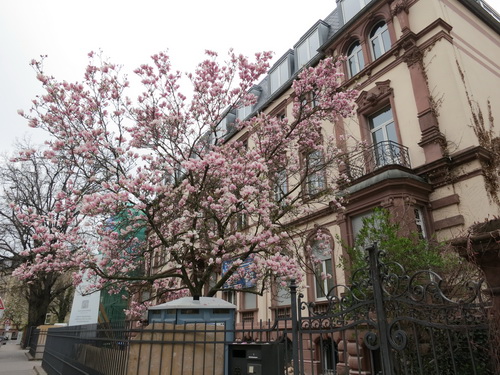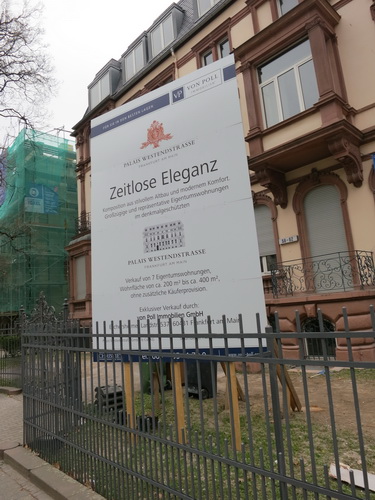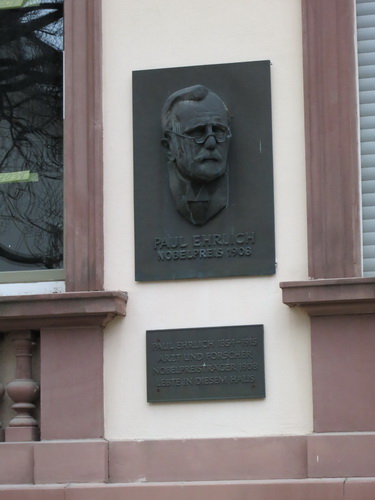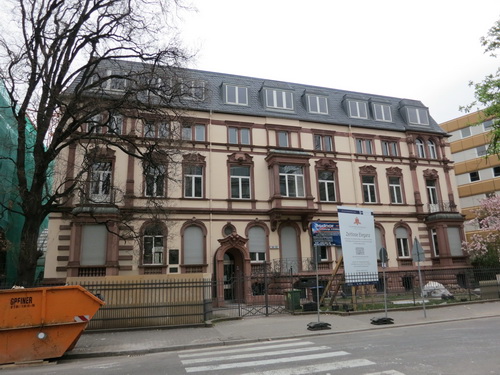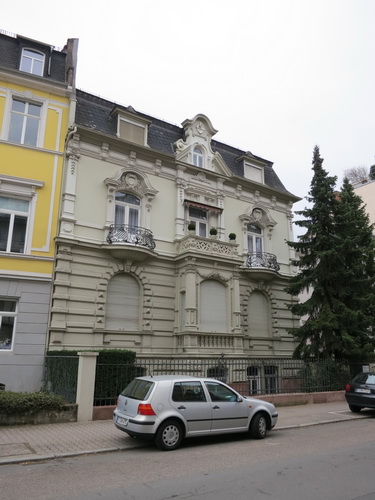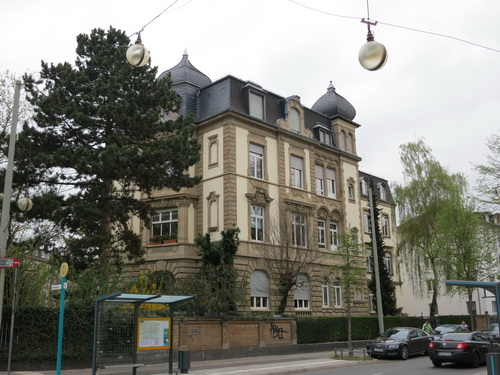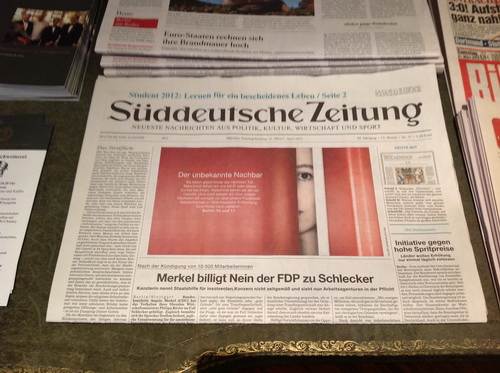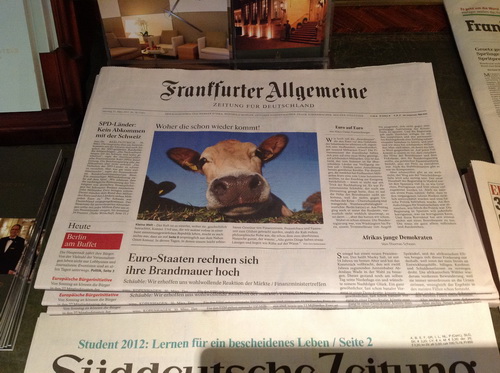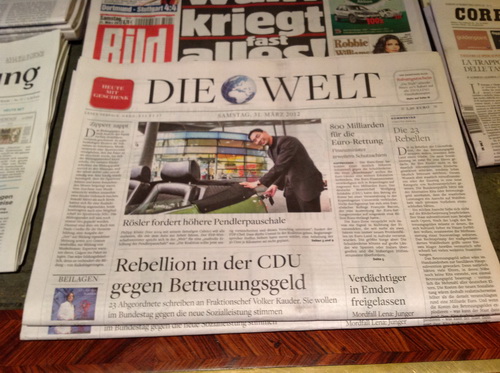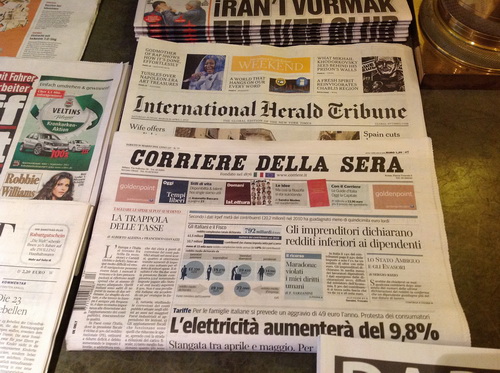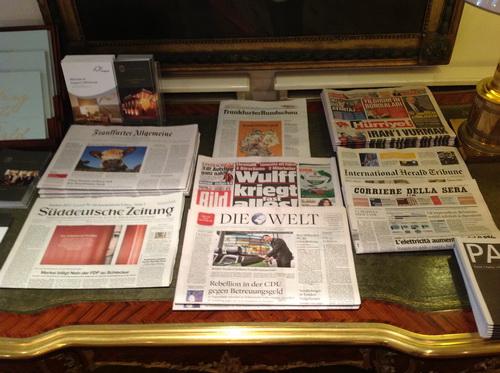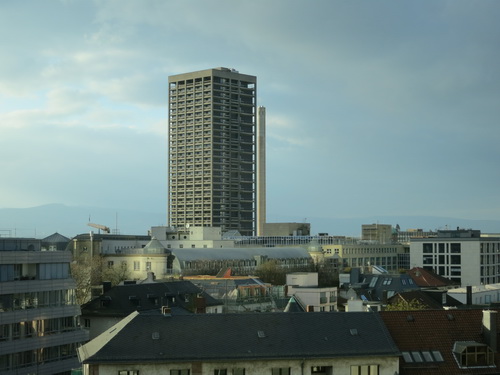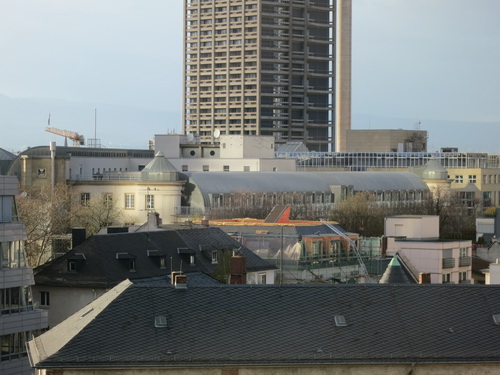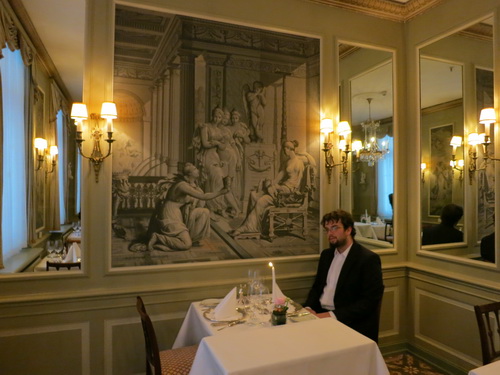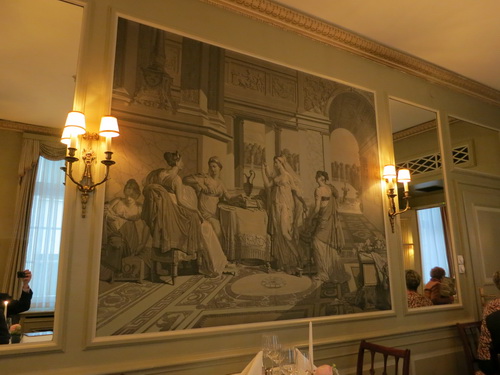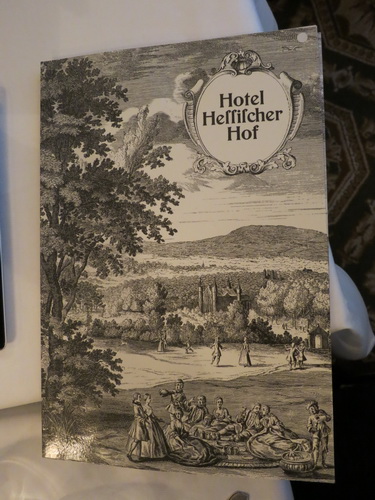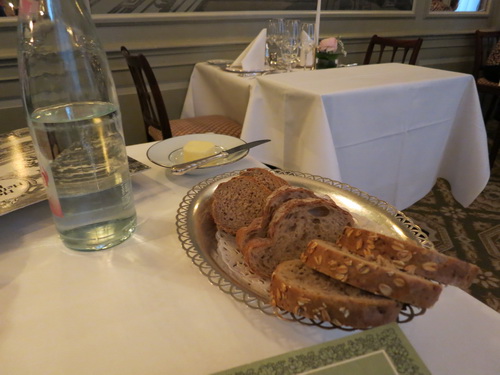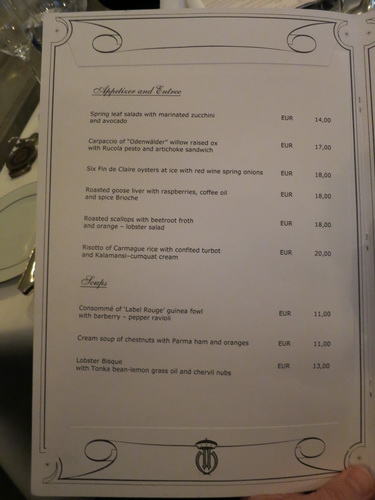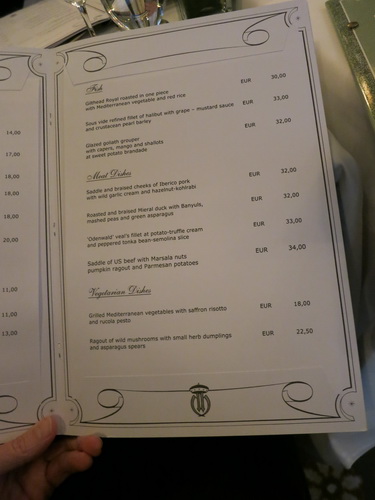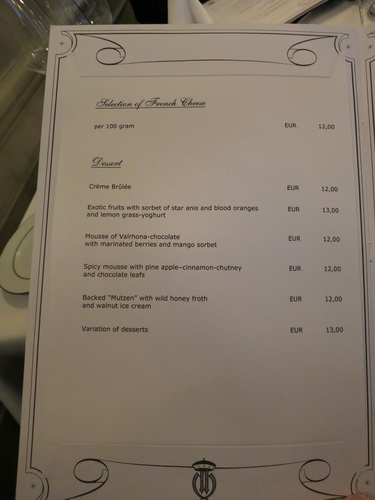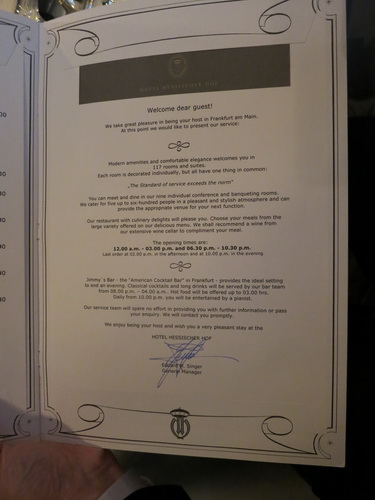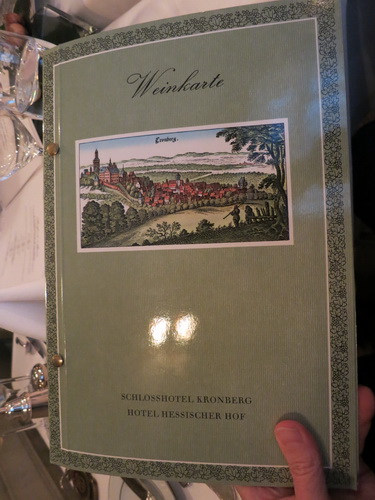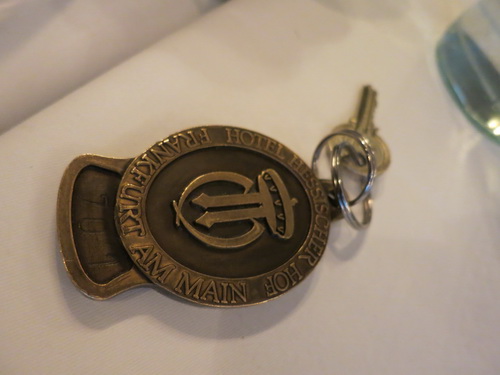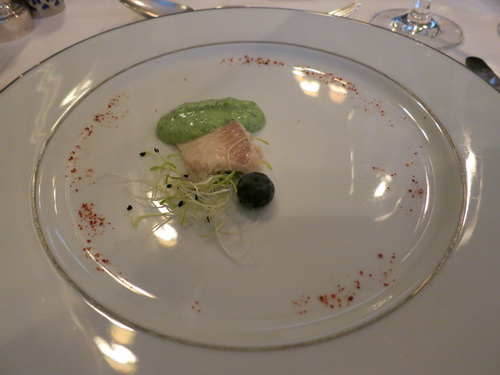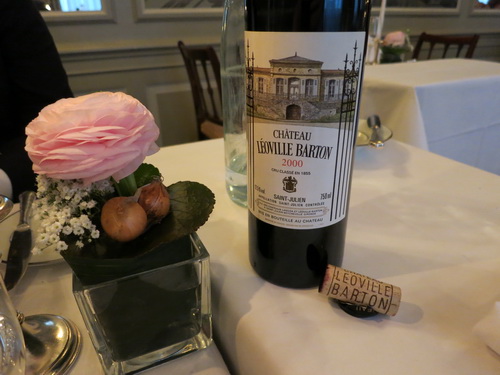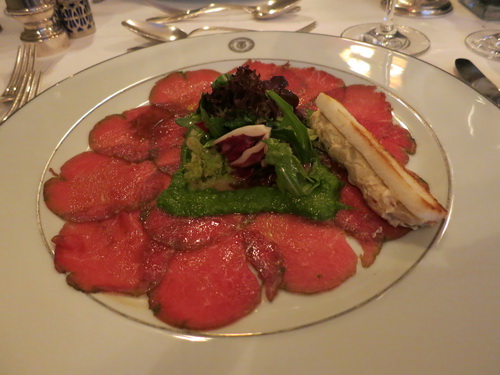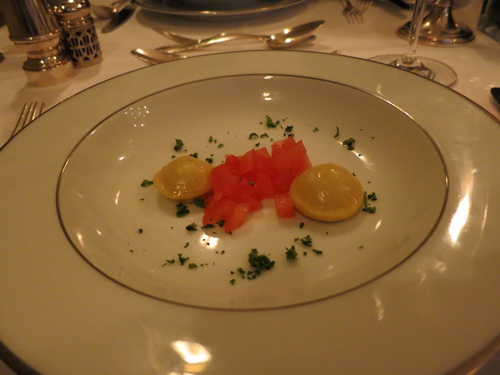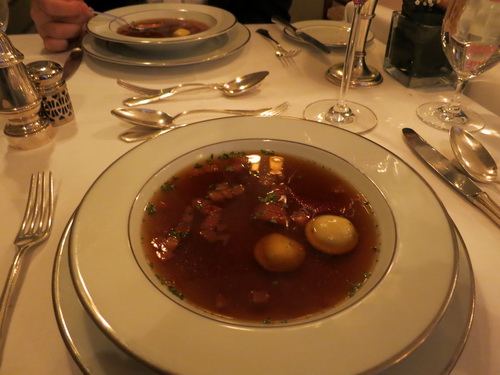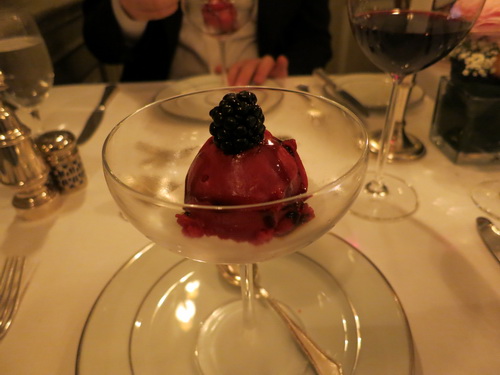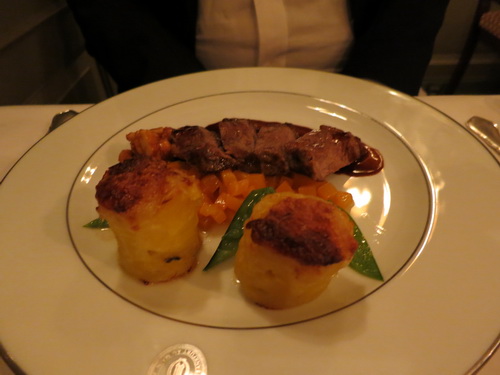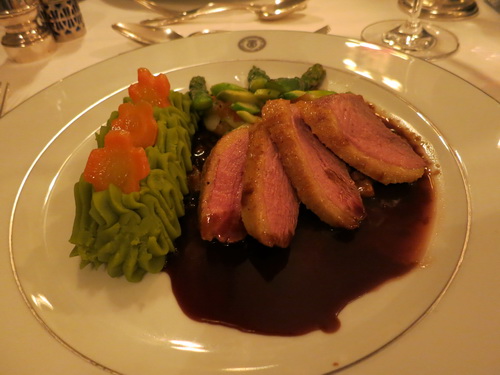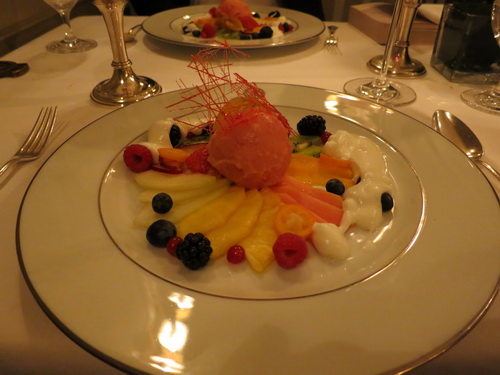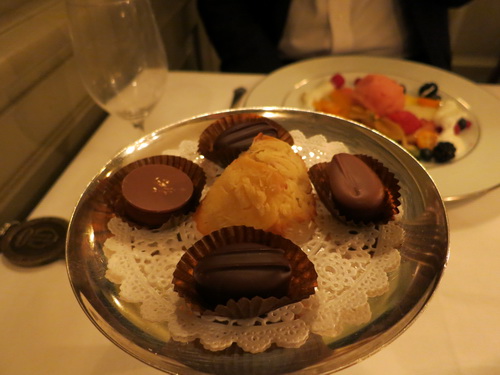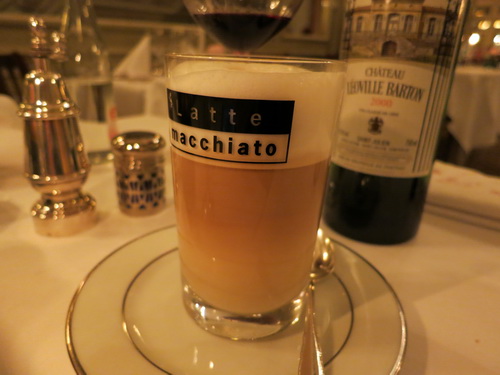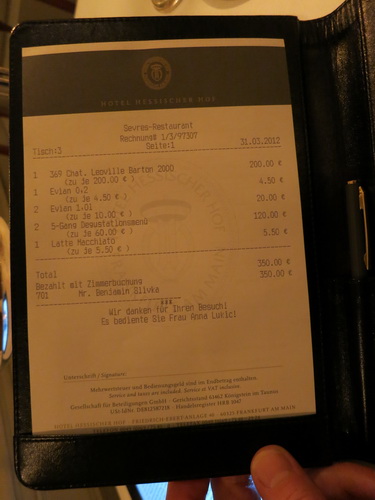 ---

Last updated Saturday, September 8th, 2012.
© 1997-2023 slivka.com. All rights reserved.