---
Fri
Apr-22
MAA->HYD, Ista Hotel, Birla Temple, Falaknuma Palace, Golkonda Fort, Little Italy restaurant
Ben woke up to thunder and lightening at 3:30a in the morning. He showered, dressed, packed, and got into a car about 4:30 a.m. for the drive to the Chennai airport. Security and check-in was a snap and he took the 6:20 a.m. Kingfisher #2472 to Hyderabad (Rajiv Ghandi International Airport), arriving just before 8:00 a.m.

On the flight Ben sat next to an Indian who trained in Maths but then got another degree in computer and works in IT for Guardian Life Insurance doing software development. He leads a small team of 6-7 people. There are developing in COBOL and DB2 for "Z" mainframes (IBM). Not even using a pre-processor to make them more productive – technology that was around 20+ years ago. Says they are using the latest version of COBOL -- maybe it has a more compact syntax built-in -- but I tried to ask and apparently not.

The Ista Hotel had sent a car and driver from Avis (in India rental cars come with drivers -- the driver was shocked to learn that in the USA Avis only rented cars and you have to drive yourself). We took a route to the hotel that included a drive on a newly opened, divided highway --- there was so little traffic that there were drifts of sand/dirt on the margins, pedestrians, and motorcycles going the wrong way on the road (a typical Indian experience).

Only a few miles into the drive I started noticing boulders scattered around the landscape -- they are everywhere, big and small, all around Hyderabad.

It took about 35 minutes to reach the Ista Hotel and we passed the new (and massive) Microsoft office building complex en-route. After fiddling with wi-fi for a bit, Ben had a nice buffet breakfast at the hotel.

Raj and Prashant picked Ben up at 10:40 a.m. and we drove 45 minutes to the Birla Mandir (temple) perched on a hilltop and built (mostly out of white marble) by the Birla family (one of the oldest, wealthiest families in India) and opened in 1976. It was mobbed but it did not take us too long to walk up to the top of temple and take the water (a tiny pour of lemon water into our right hand which one is supposed to splash on his head). This was Ben's first experience of aggressive crowd behavior...people cutting ahead in the line and crowding from behind...Ben's elbows came in handy at deflecting a particular aggressive young man who may not have had all of his marbles. Ben also noticed that everyone was staring at him...he saw almost no other non-Indians. Unfortunately the temple forbids electronics, so no photos of the intricate marble carving.

We left at 12:15 p.m. and drove through the old center of Hyderabad, where we stopped to have fresh coconuts from the roadside vendor (only 12 Rupees here...Raj and Prashant told me 25 Rupees in Chennai was the "tourist" price). A few blocks later we drove through the Charminar (Mosque of the Four Minarets, built 1591). It was about the same size as the Arc de Triumphe (built 1836) in Paris, but taller. And this provides an interesting contrast between India and France -- Paris has the Arc de Triumphe all carefully protected from wear and tear, while India leaves it's 255 year older building to the daily scrum!

During this drive, Ben noticed many women wearing all black from head to toe, some riding side-saddle behind one or more men on the backs of motorcycles -- this is the heart of the Muslim section of Hyderabad. He doesn't remember seeing any women dressed like this in Chennai.

We arrived at the Falaknuma Palace at 1:15 p.m. and rode in an electric golf cart from the (very large) gatehouse up to the main buildings.



This was built by the Prime Minister of Hyderabad in the late 1800s on the highest point in Hyderabad. The Taj Hotel group started renovating it in 2000 and it re-opened as a (very luxurious) hotel in late 2010. We had a marvelous 3 hour lunch (at least 6 courses, the Corn and Almond soup was sublime, and the best meal of the trip), and then had a wonderful 2 hour private tour -- including the Nizam's Suite with it's very large, very ornate private outdoor swimming pool.



The restoration was impeccable, and some aspects of the building were to Ben more impressive than Versailles.

At 6:15 p.m. we got back into our car and drove to Golkonda Fort just in time for their 7:00 p.m. "Sound & Light Show". This fort was built between 1364 and 1512, and has been heavily damaged, but is by far the largest and most impressive fort that Ben had ever seen. After Ben applied a local all-natural bug repellent liberally, we walked up into the fort and found seats in the front row. The hour show tells the history and story of the fort and key individuals, with colored lights lighting up various areas to provide a visual focus.

After the crowd thinned out it was back into the car for the drive to Little Italy for dinner. We arrived at 9:00 p.m. and enjoyed pizza, eggplant parmesan, a pasta dish, and fresh squeezed pomegranate and sweet lemon juice. Raj did not tell us what the juice was and Ben thought it was a melon drink. We didn't believe the primary juice was Pomegranate – it was simply too delicate. The manager brought out some of the pomegranate seeds -- they were pink, not the dark ruby red we see in the USA, and had a much, much more delicate flavor. The juice was enchanting!

We headed back to the hotel, Raj and Prashant dropped Ben off, and he was in bed by 11:00 p.m. -- a very long day!
---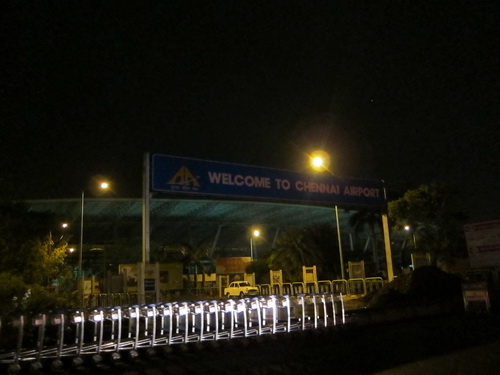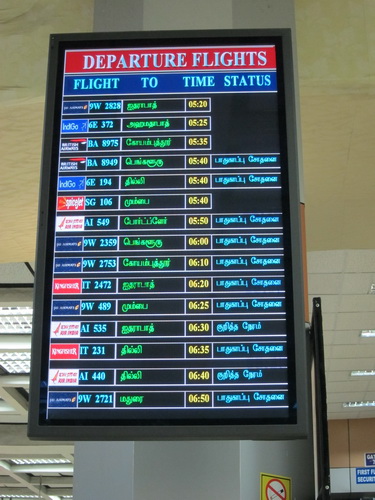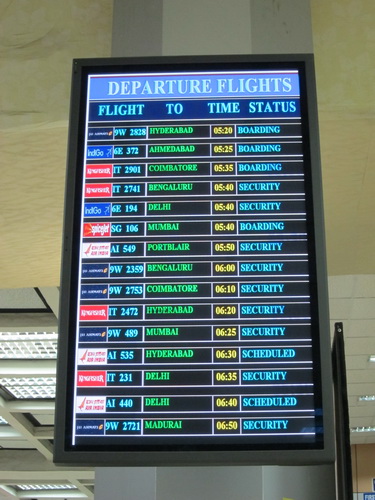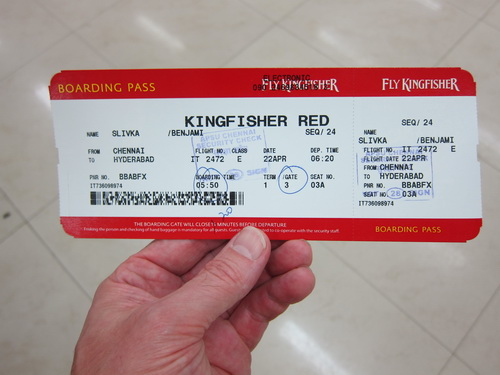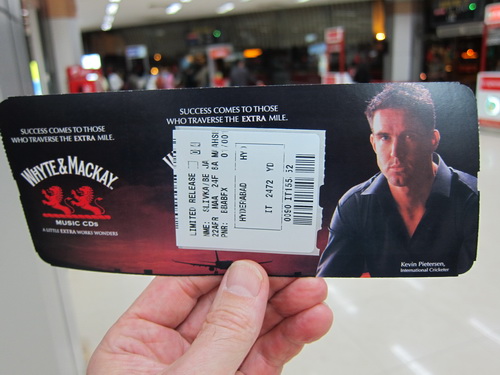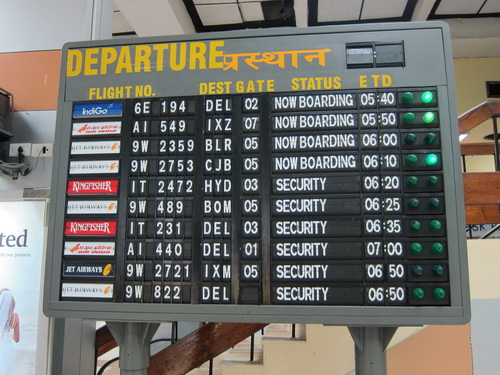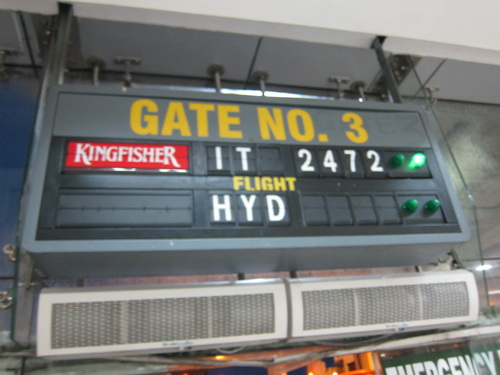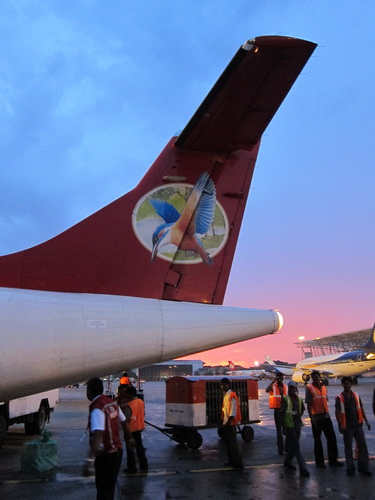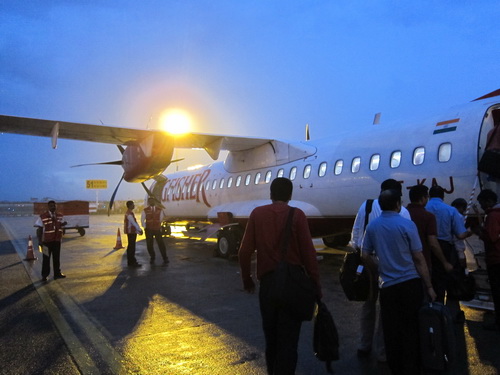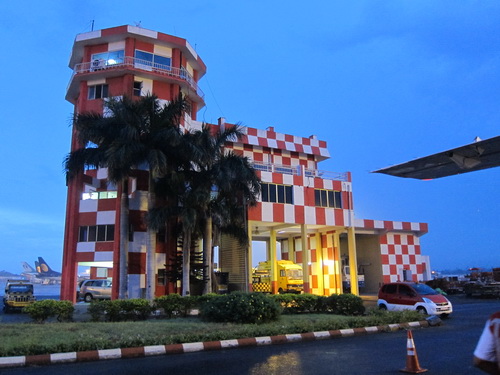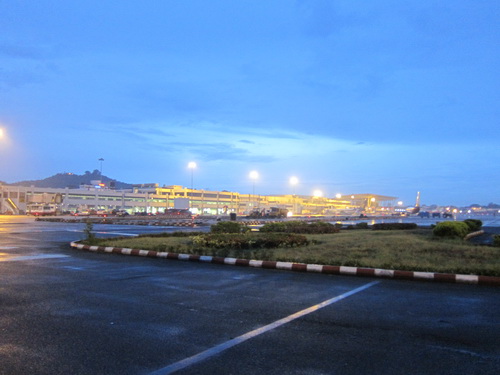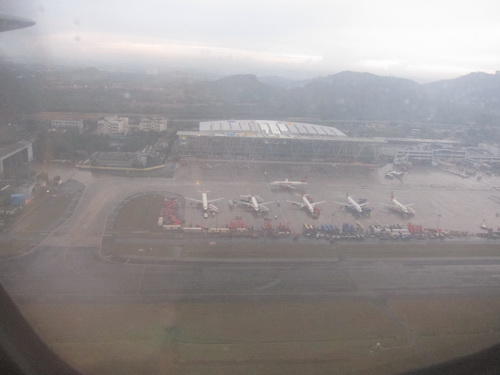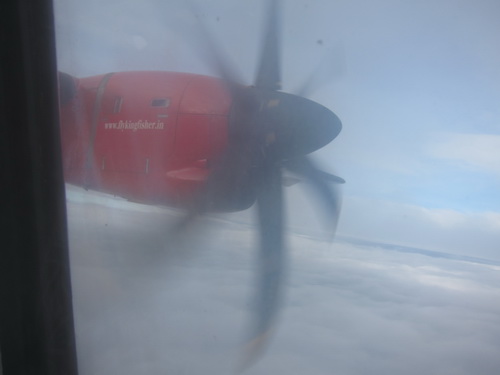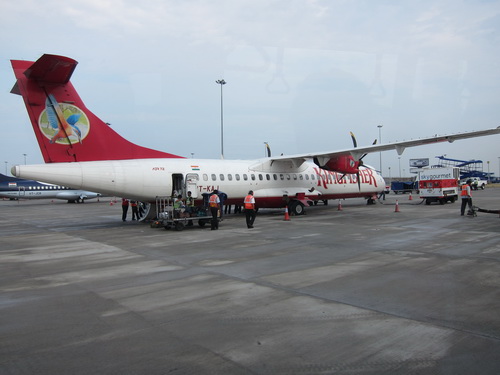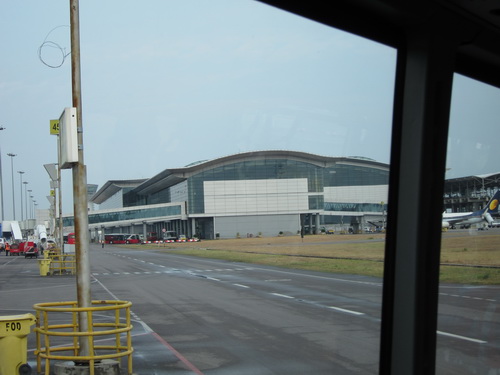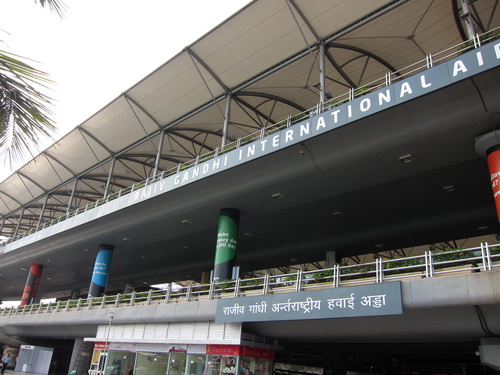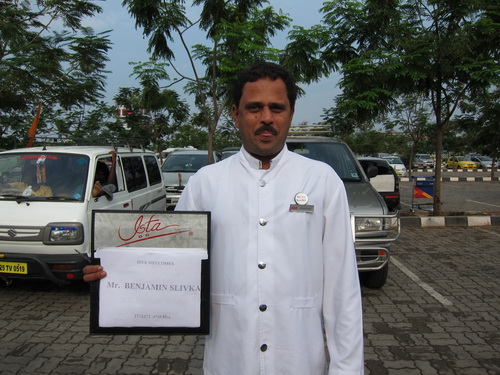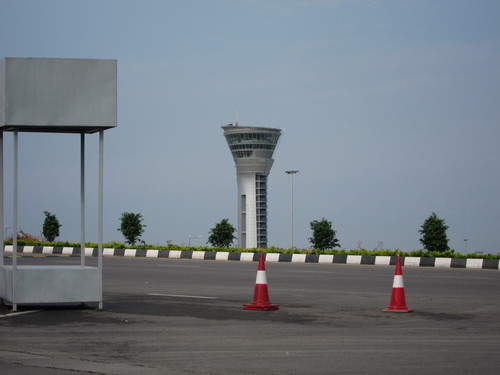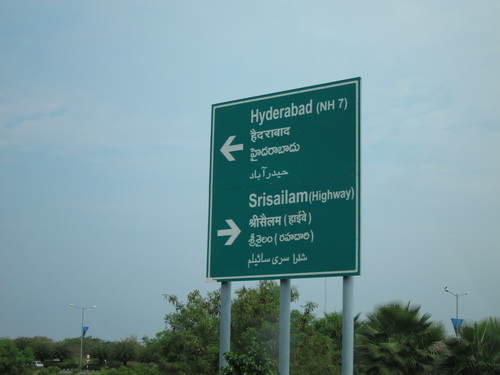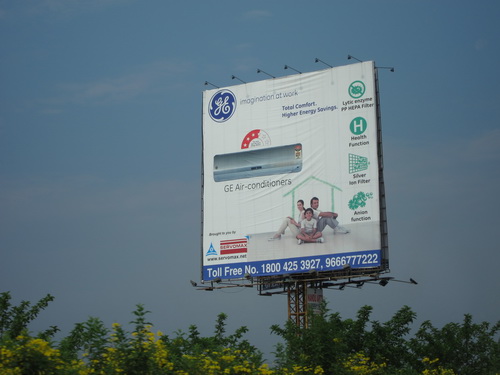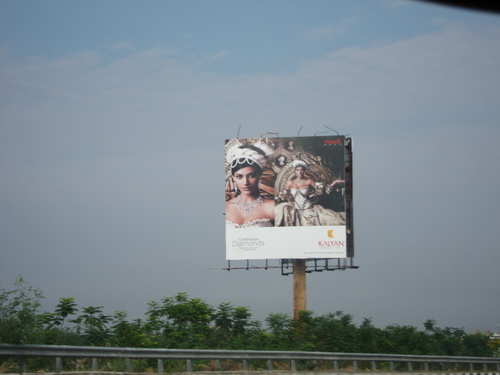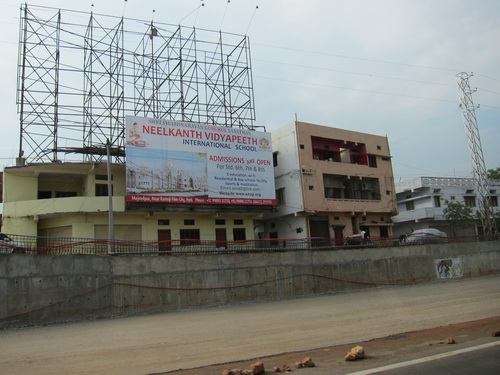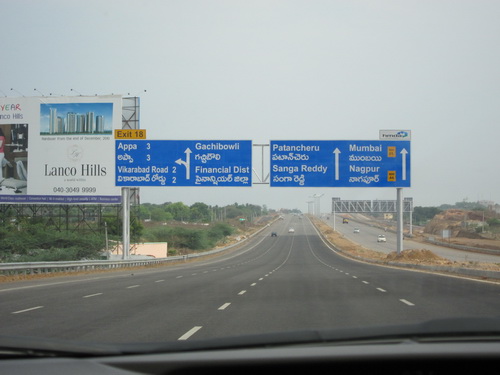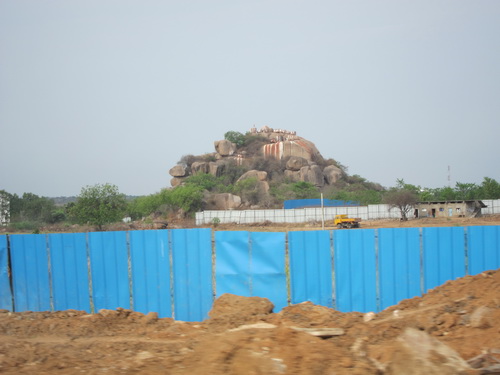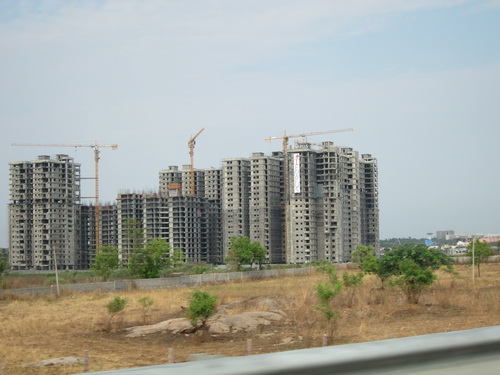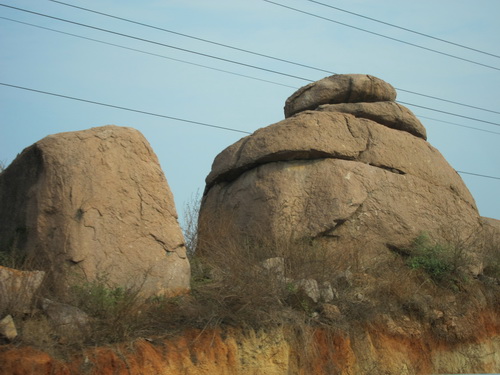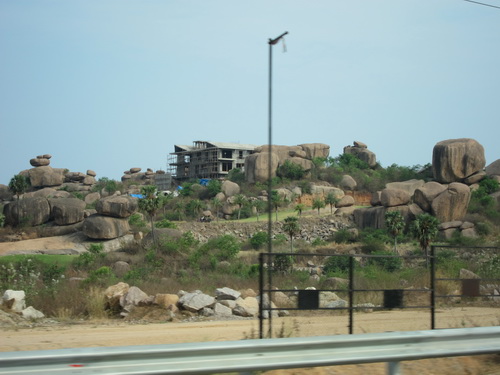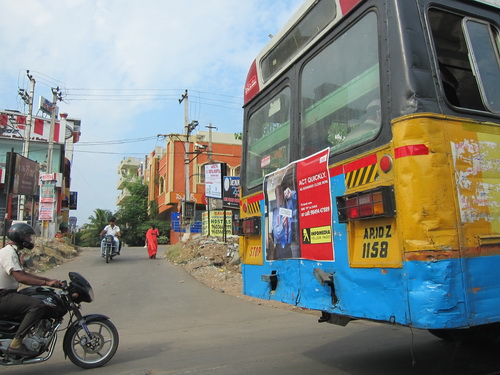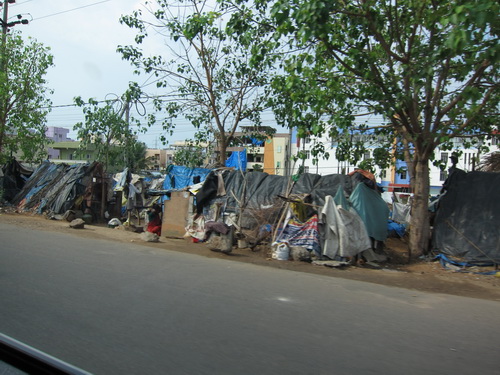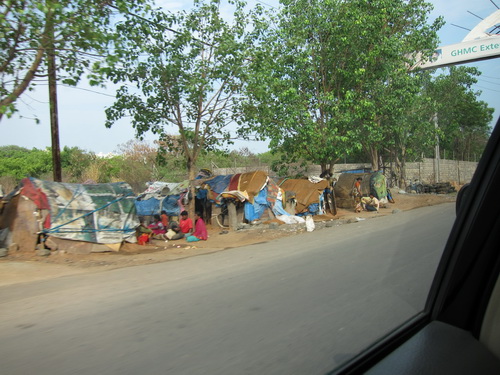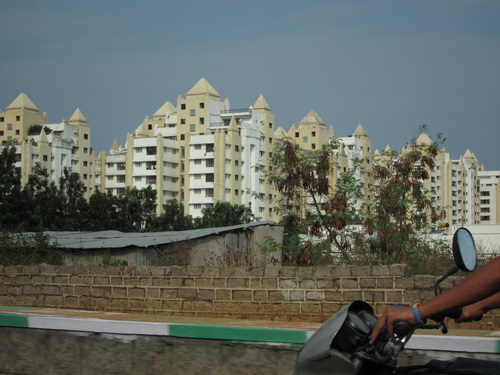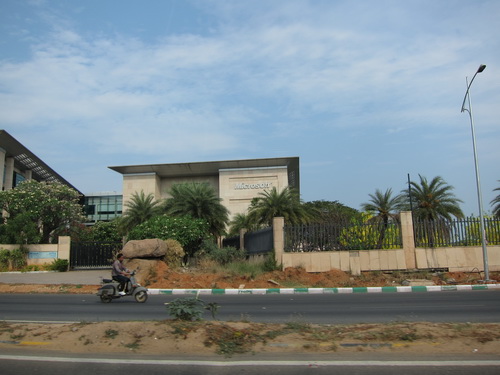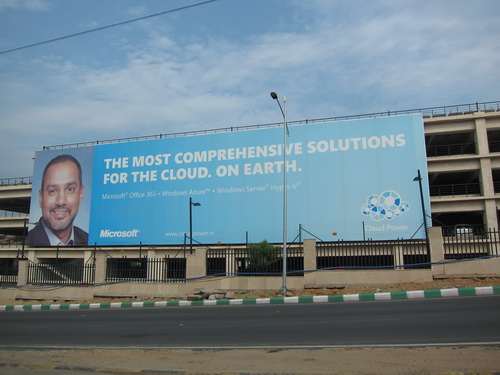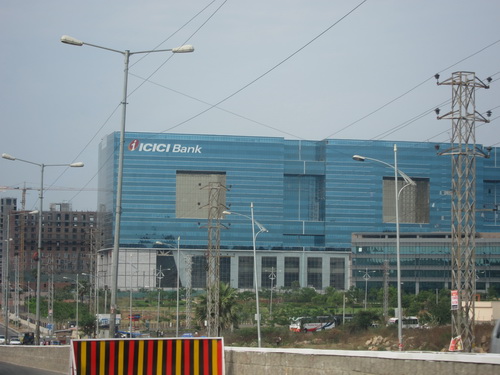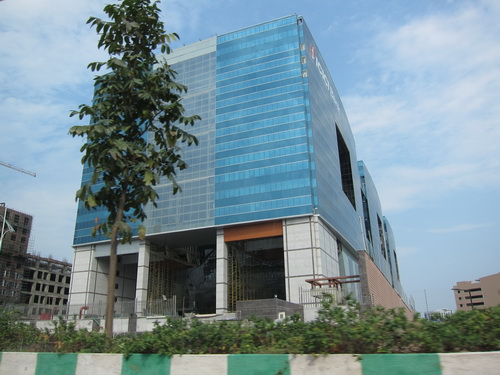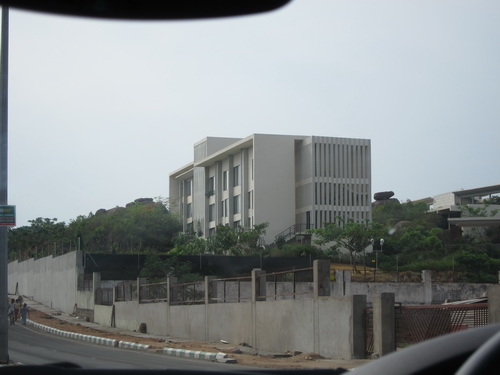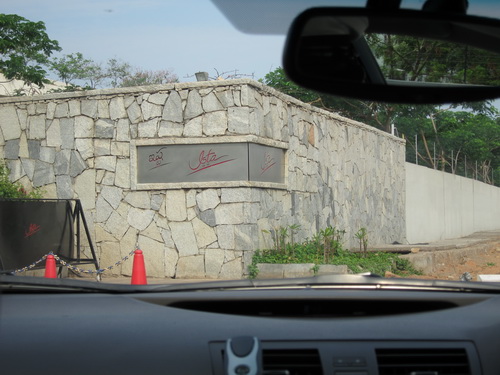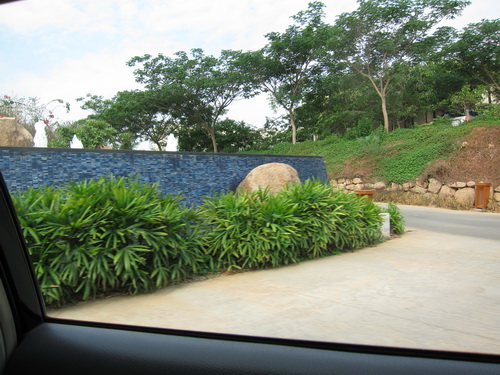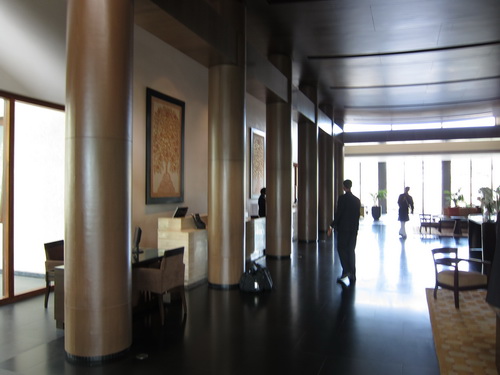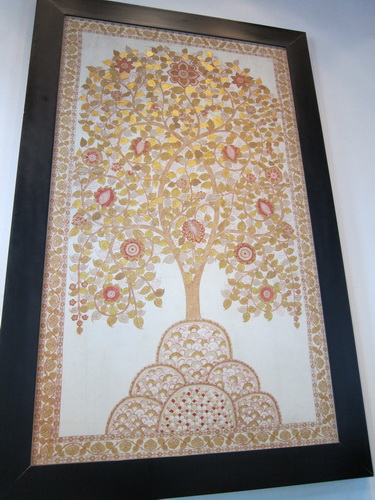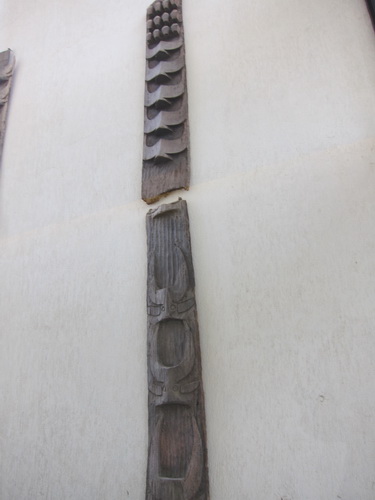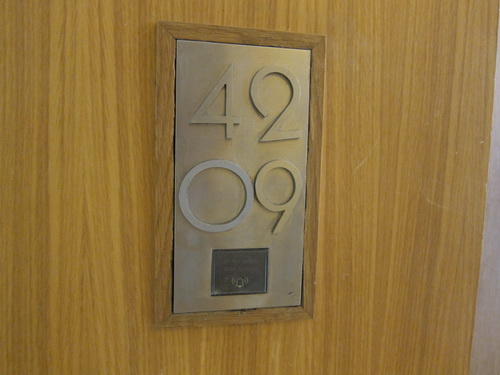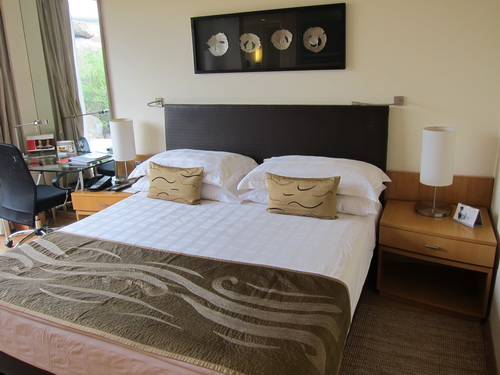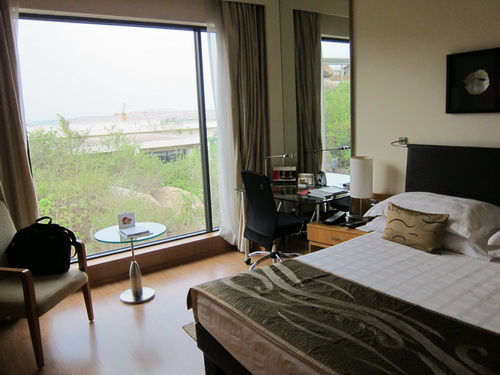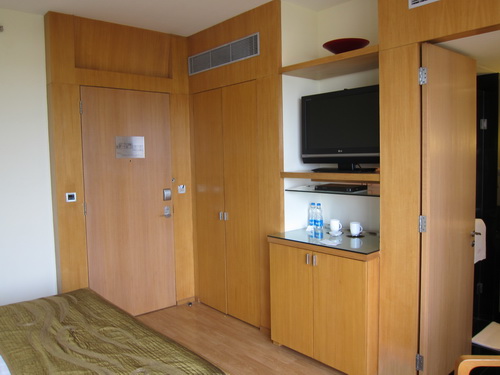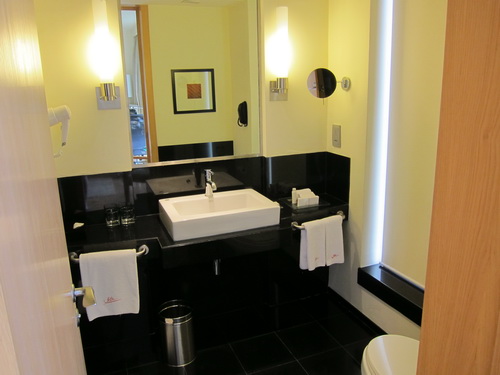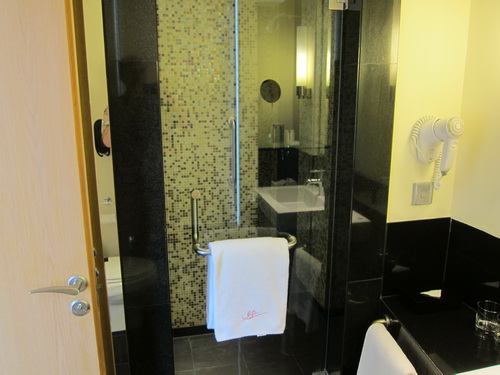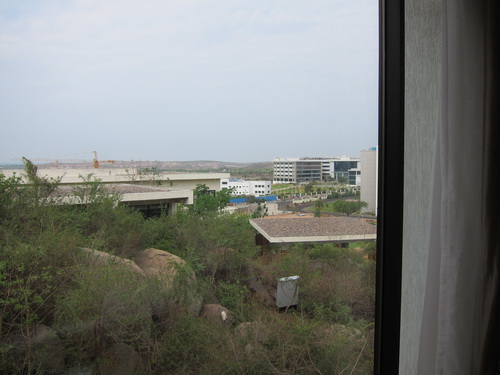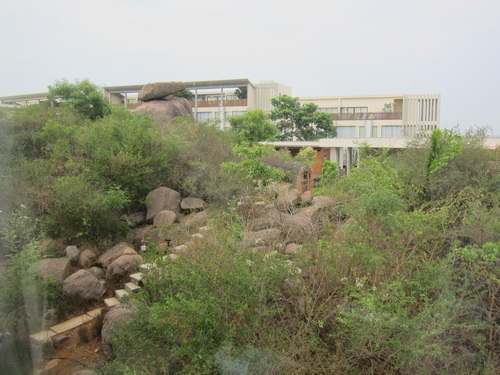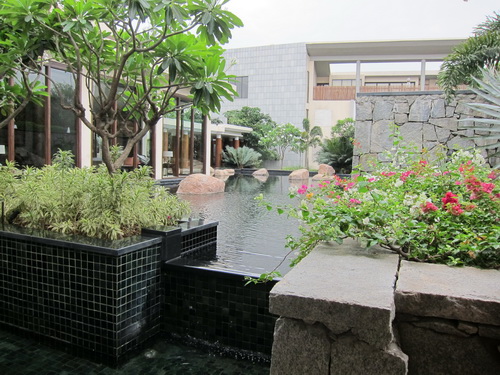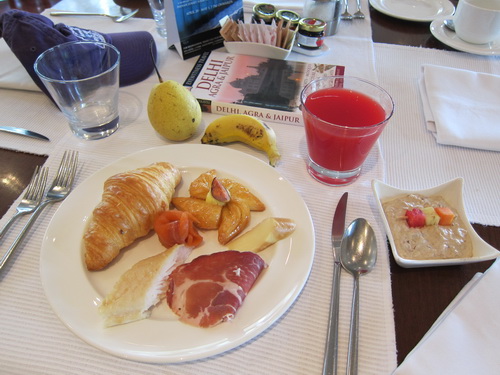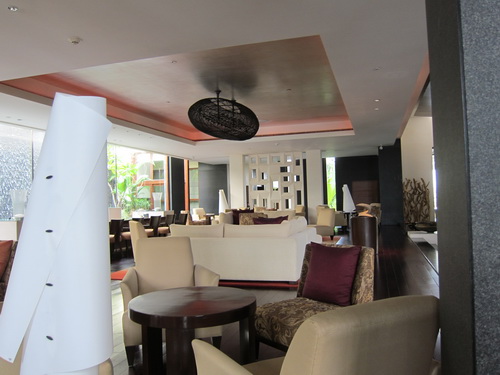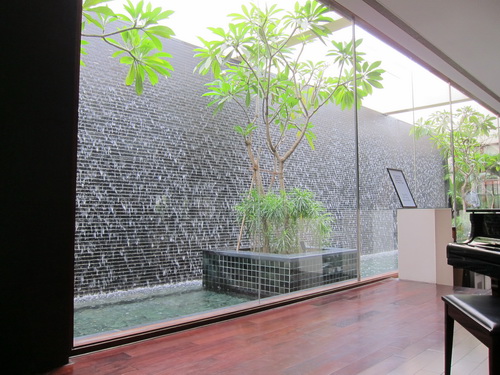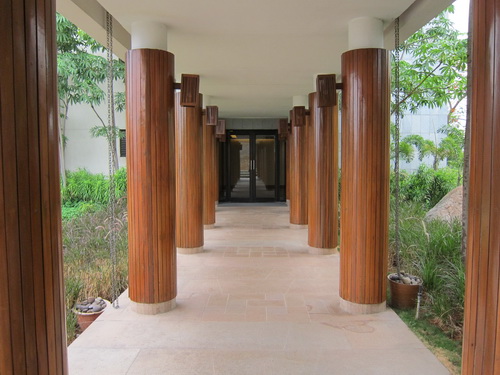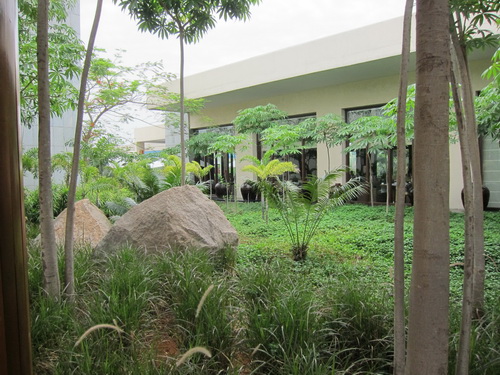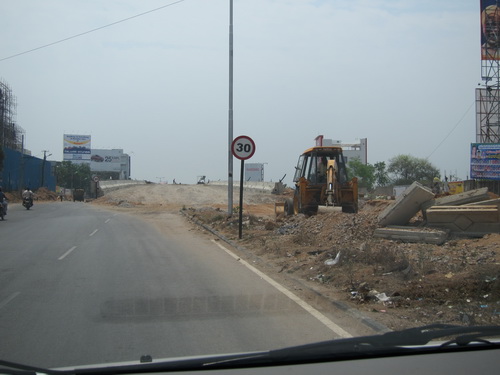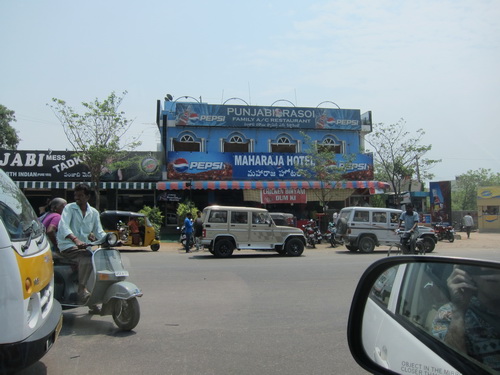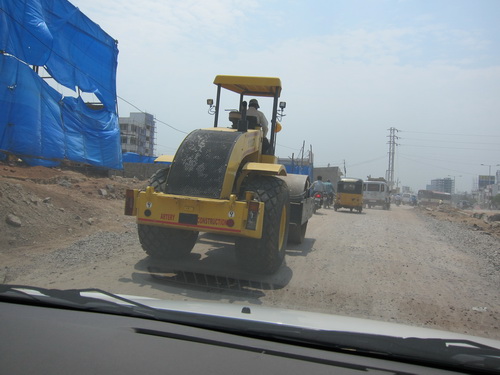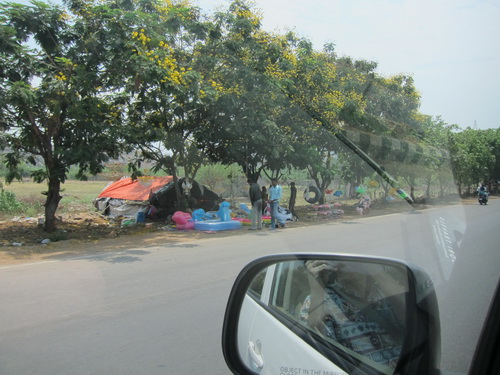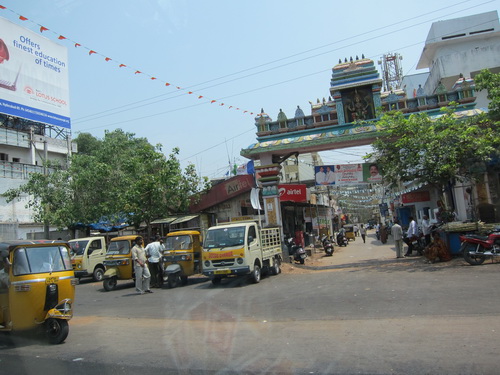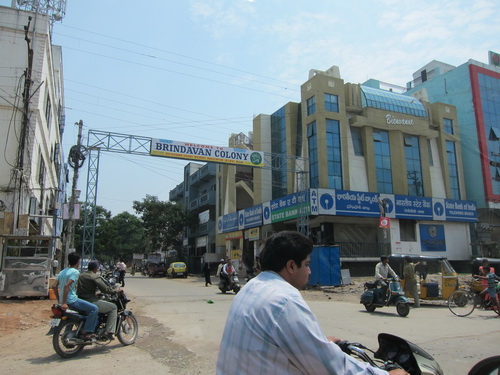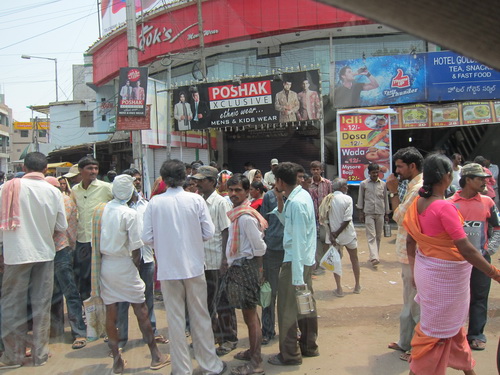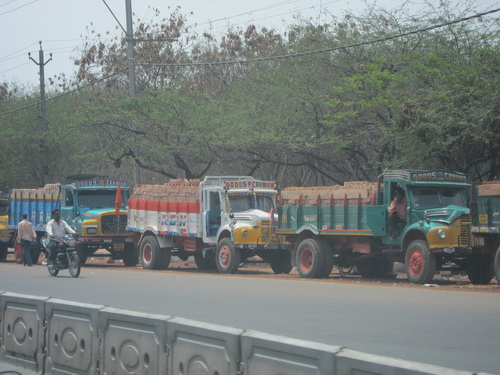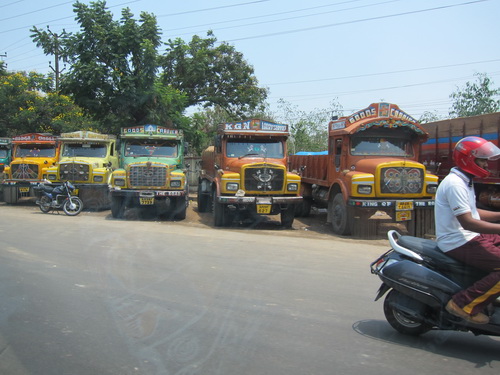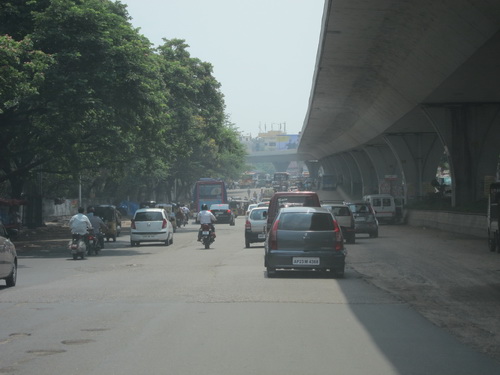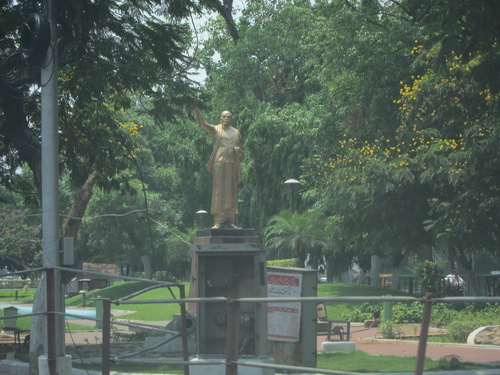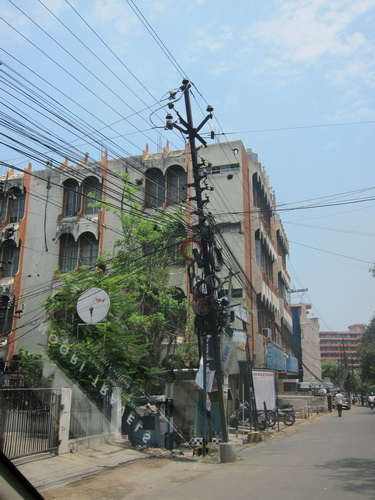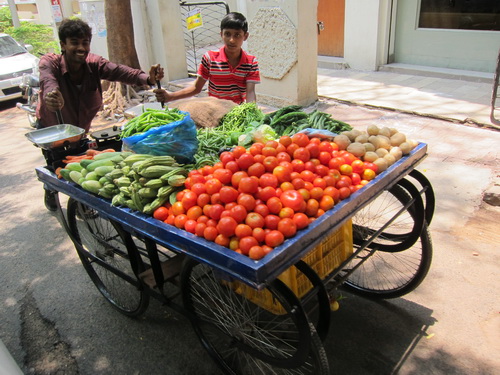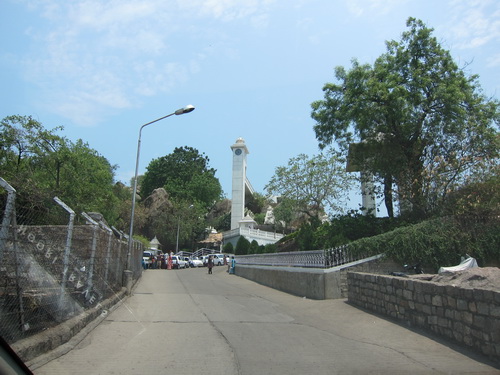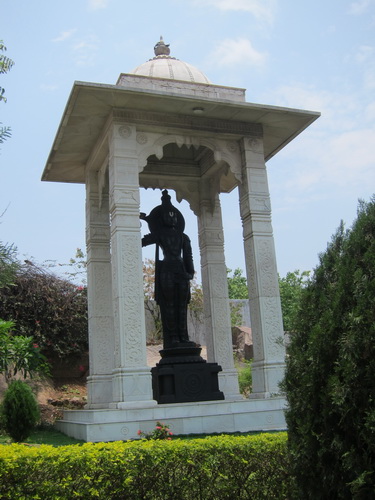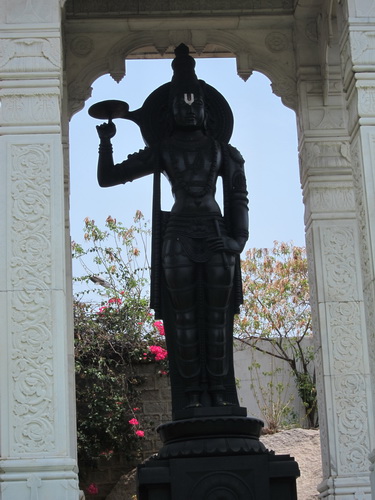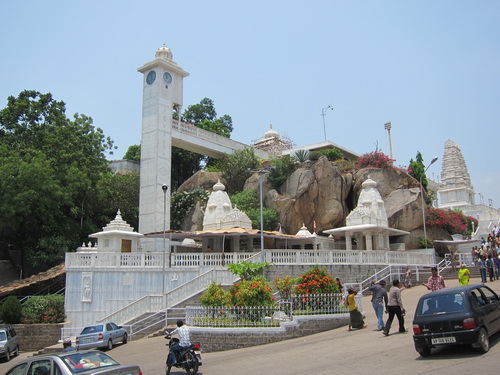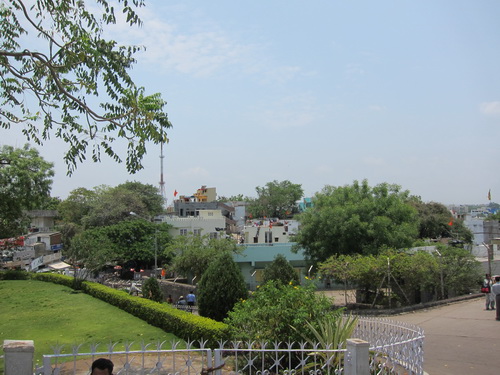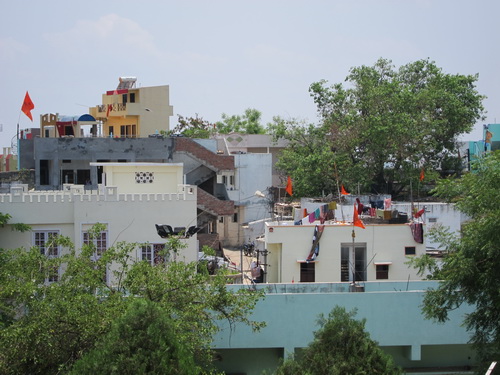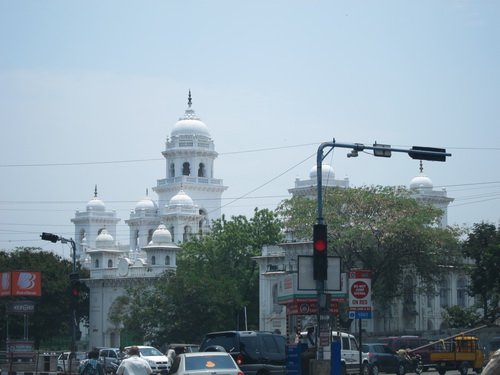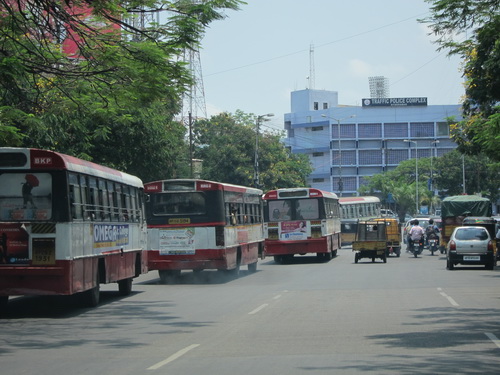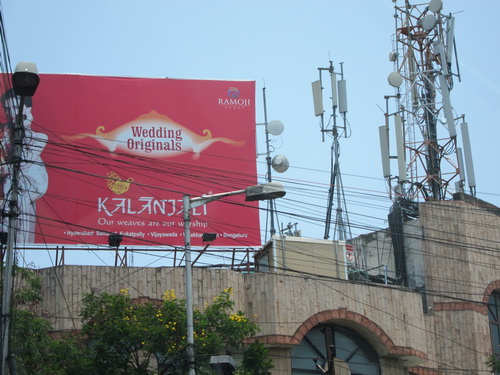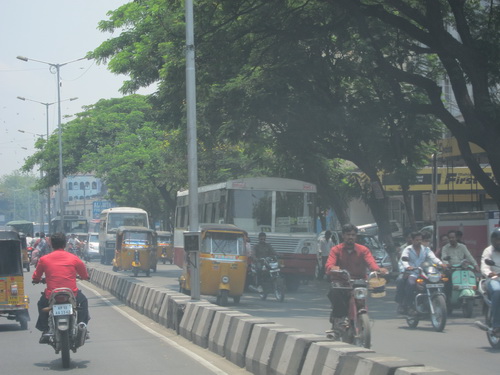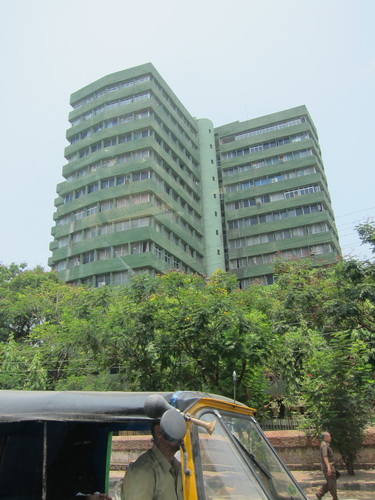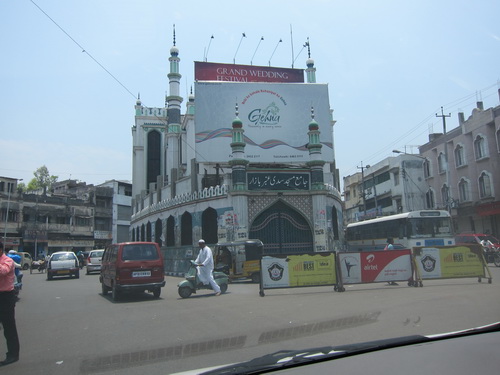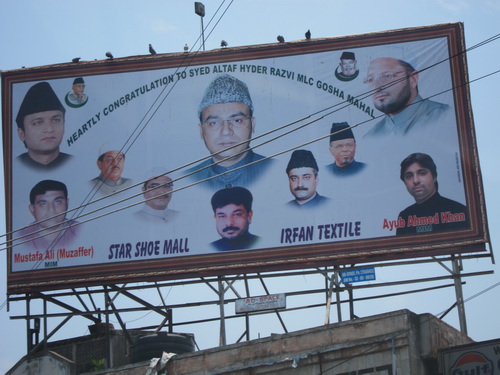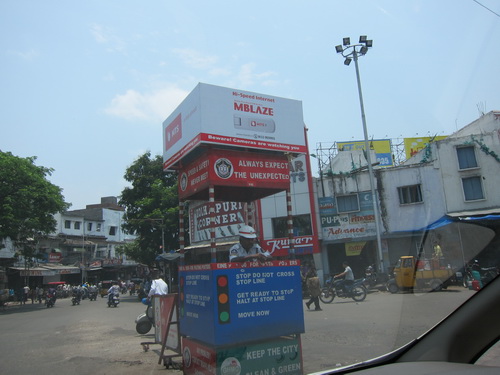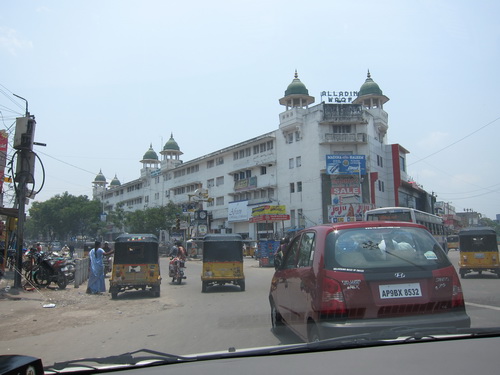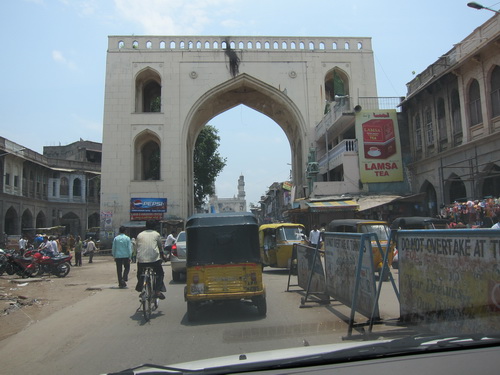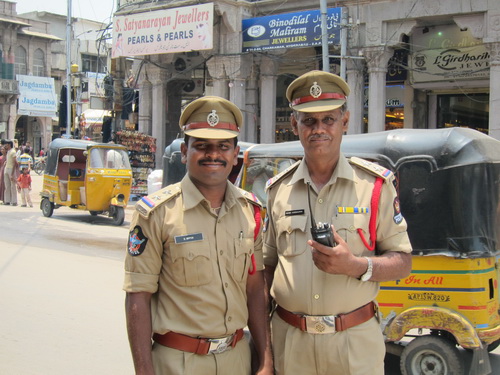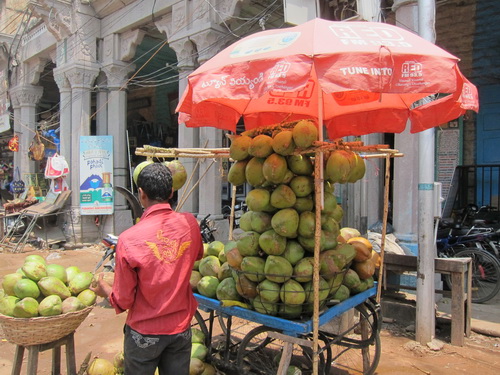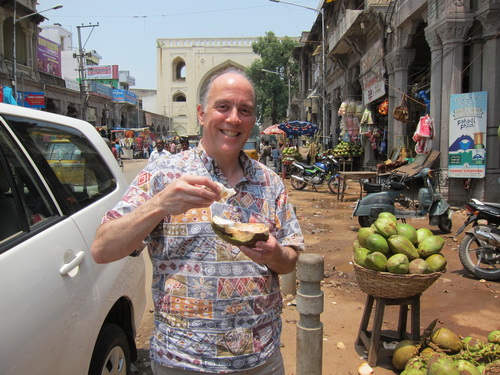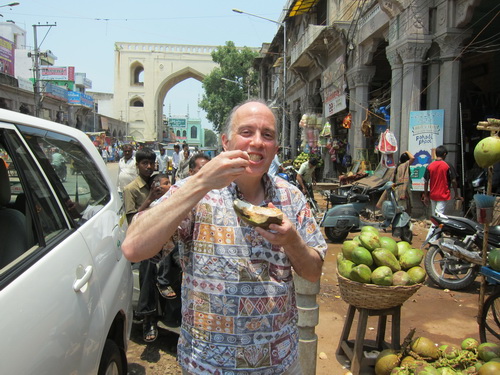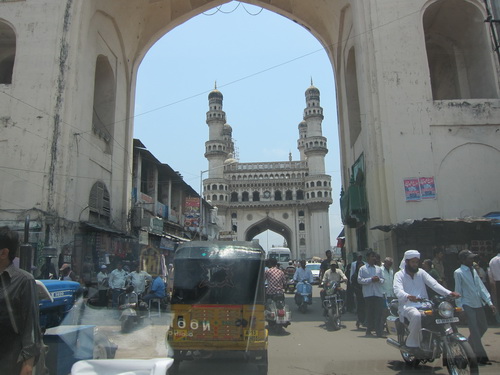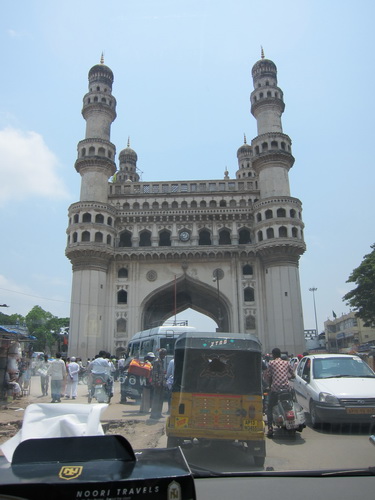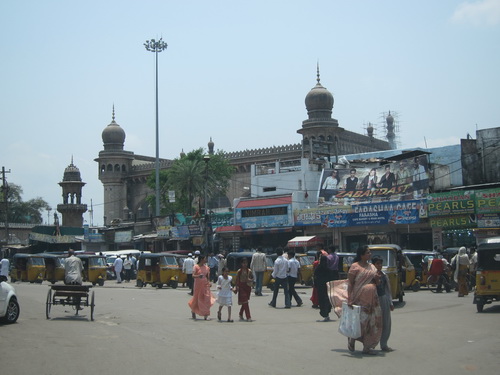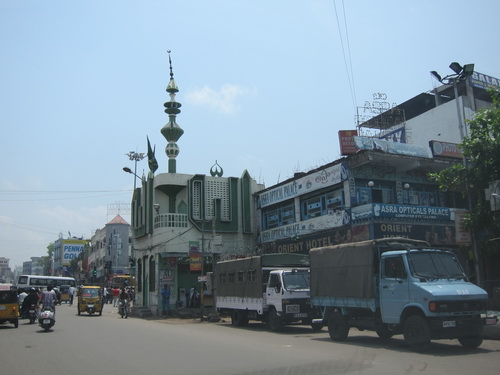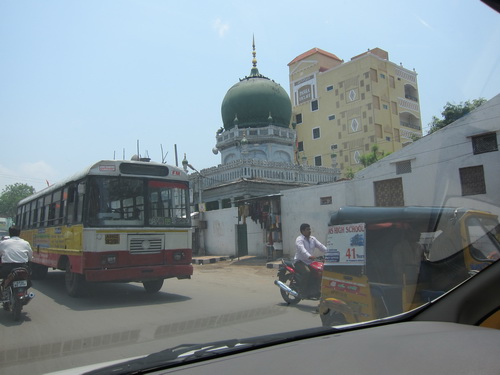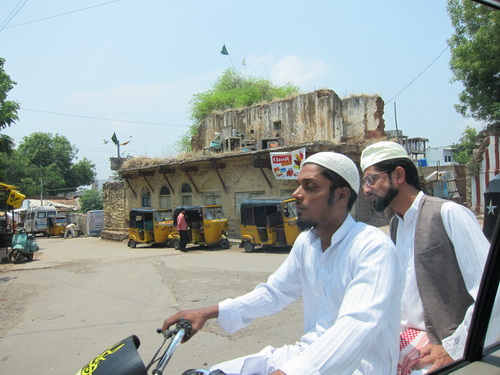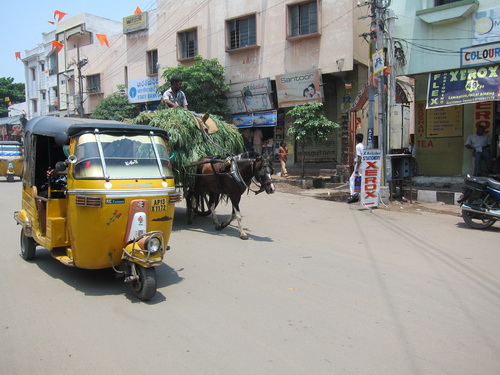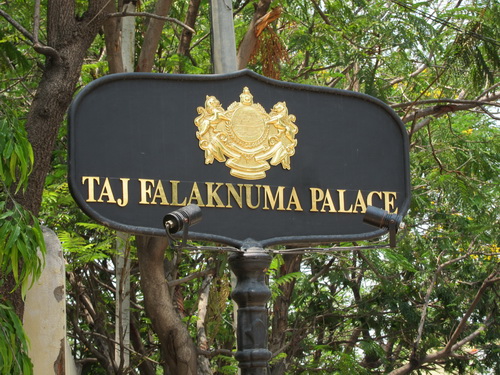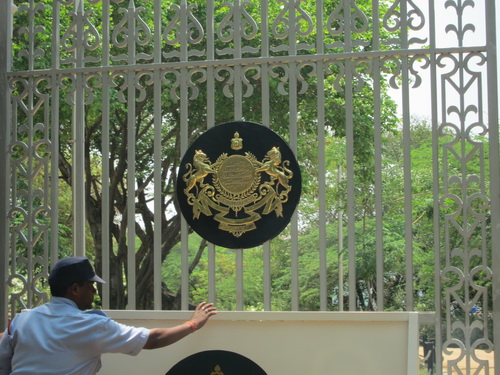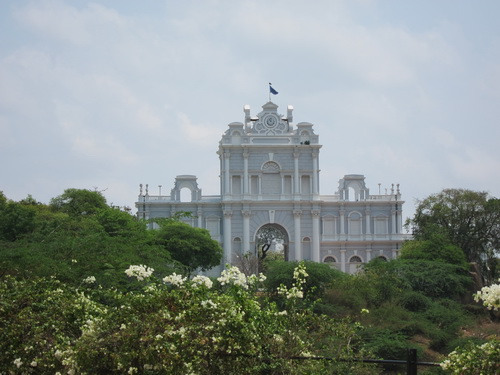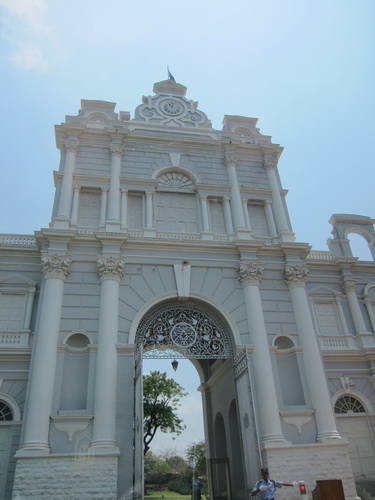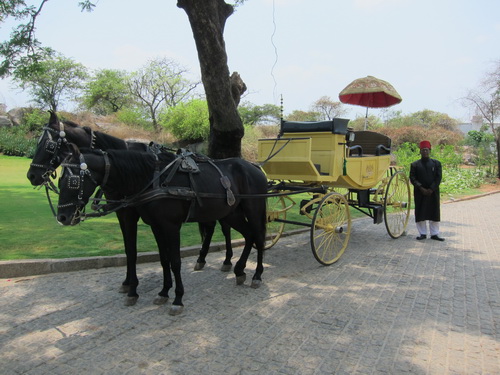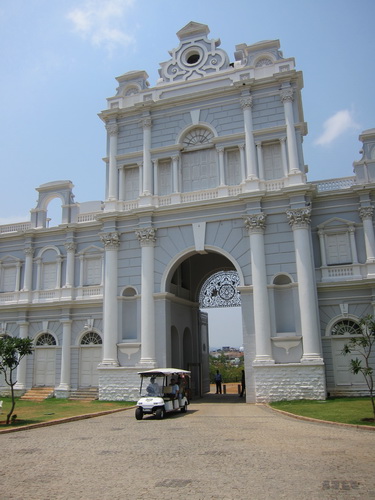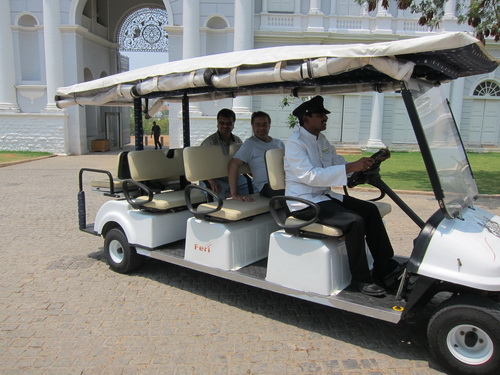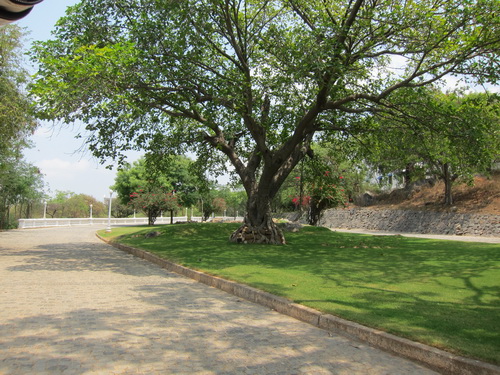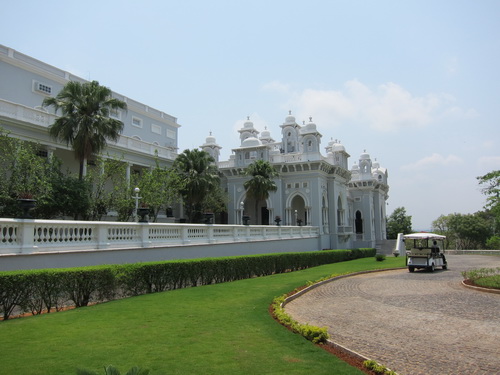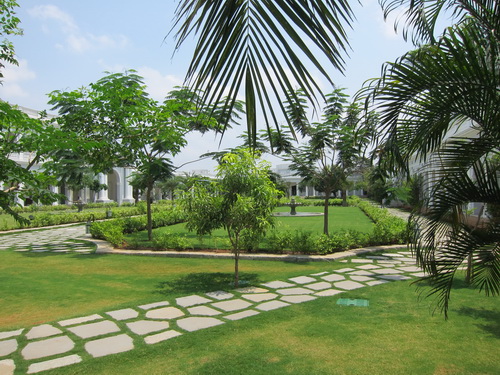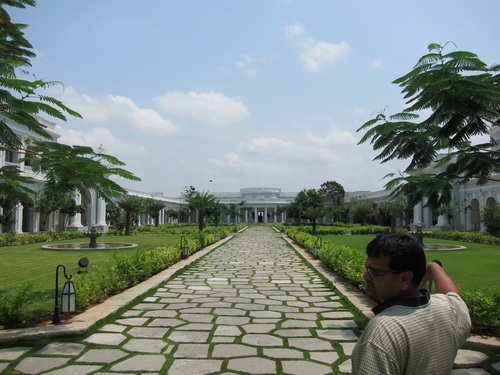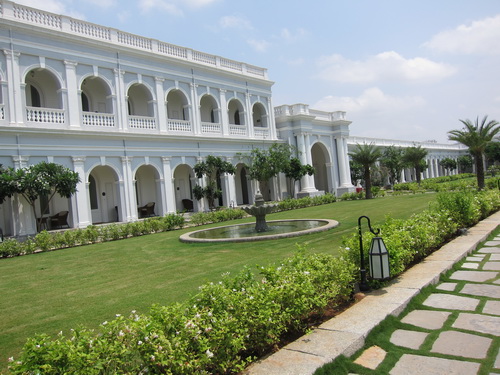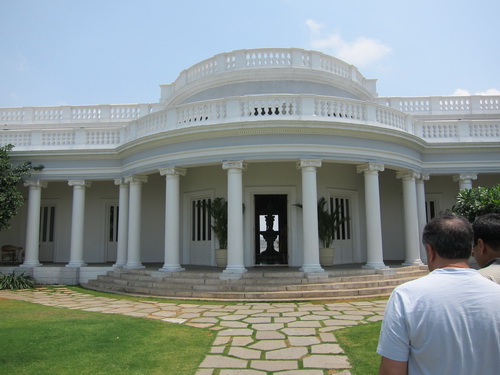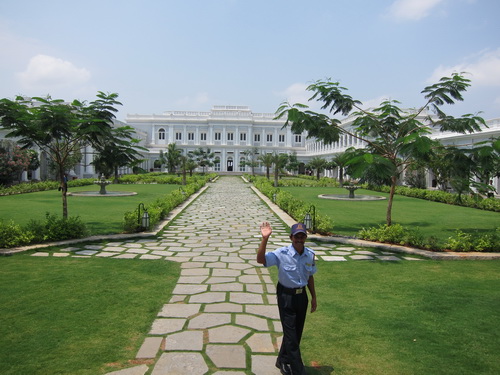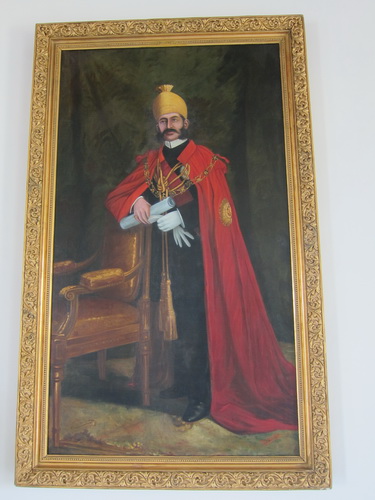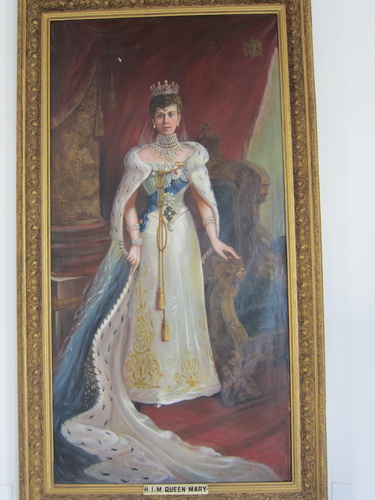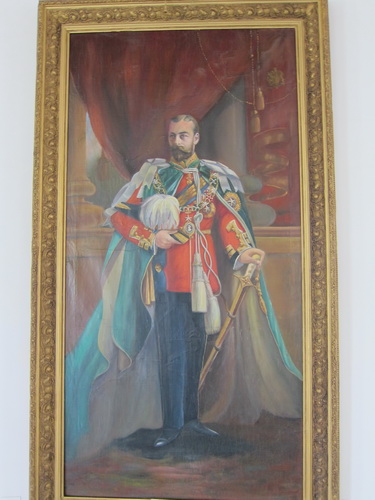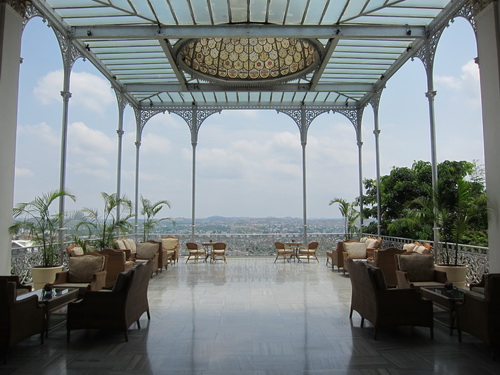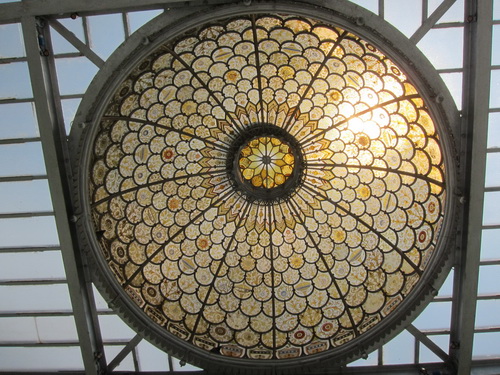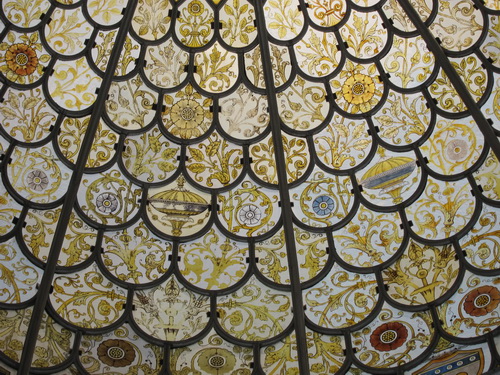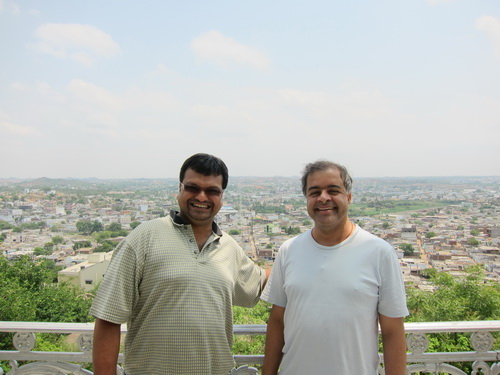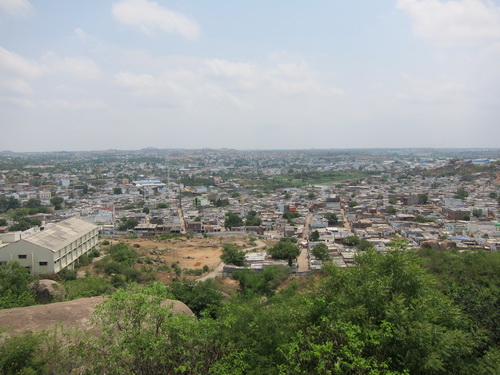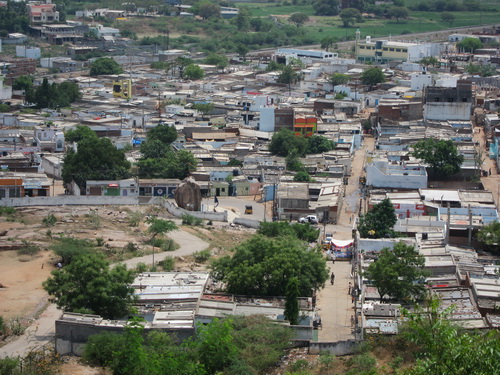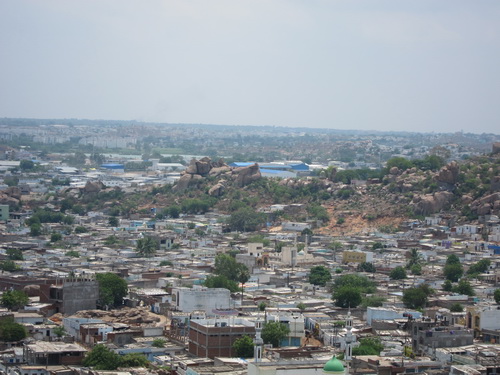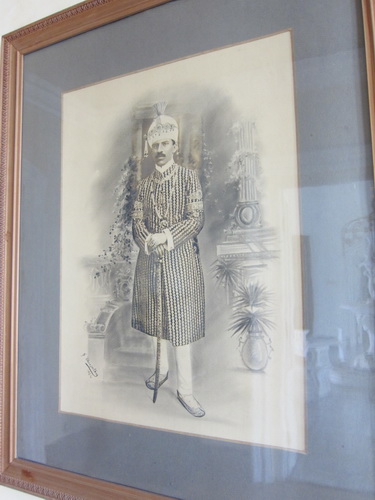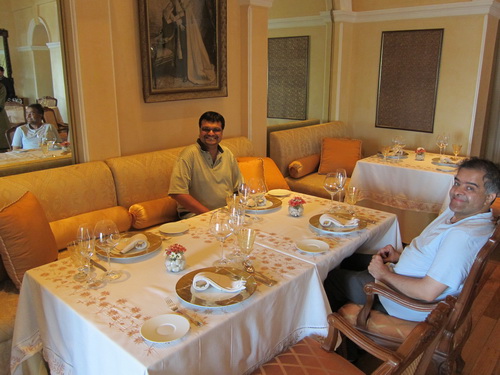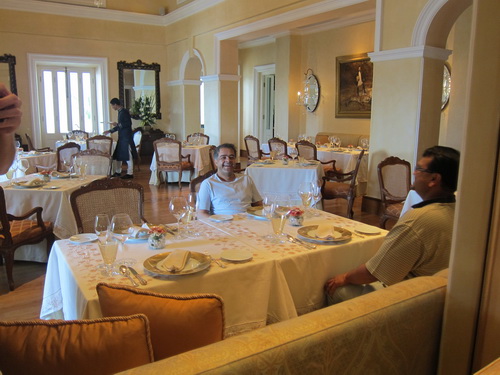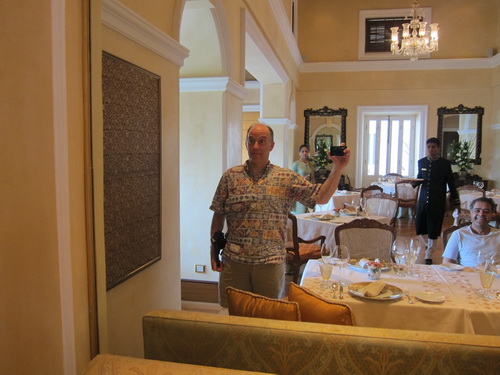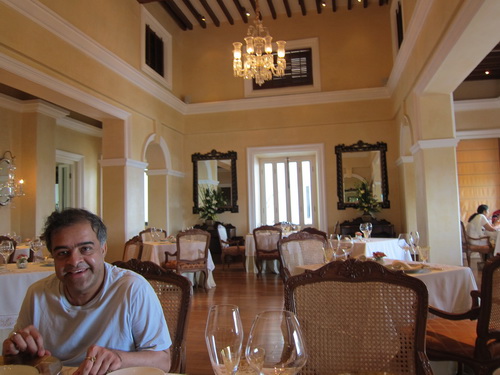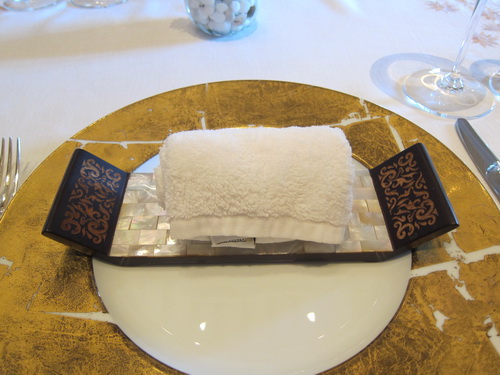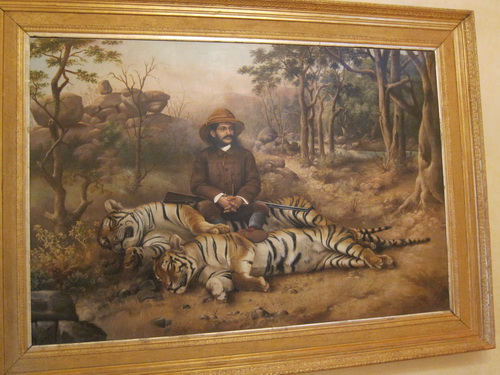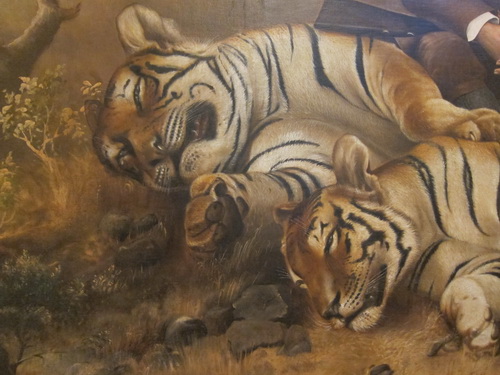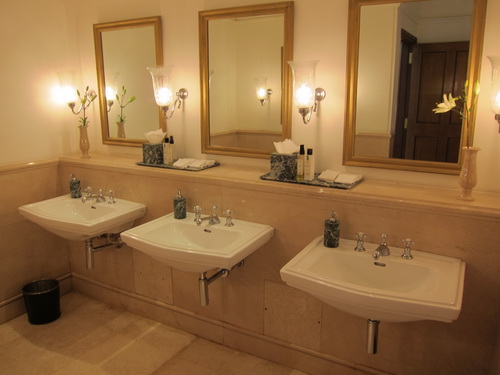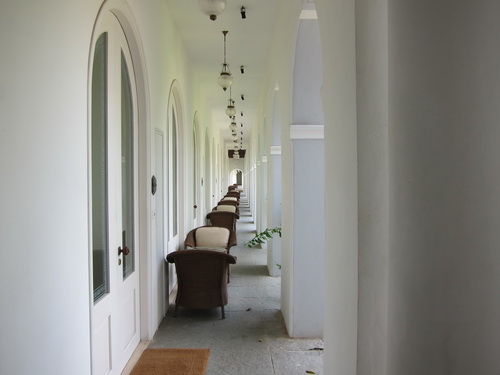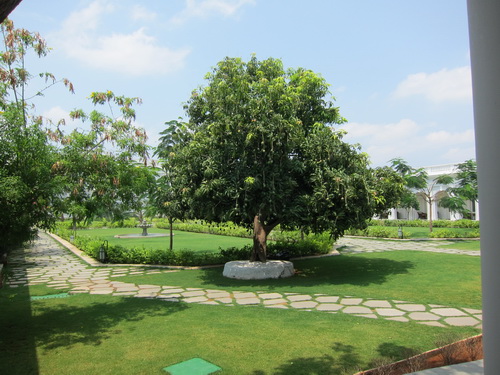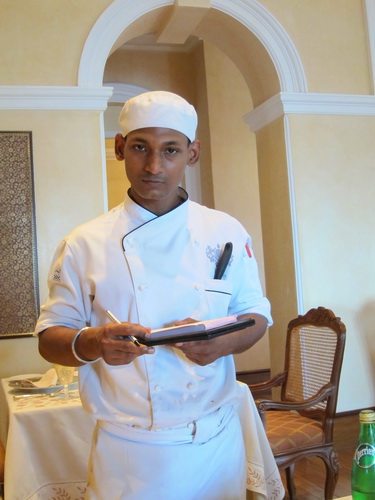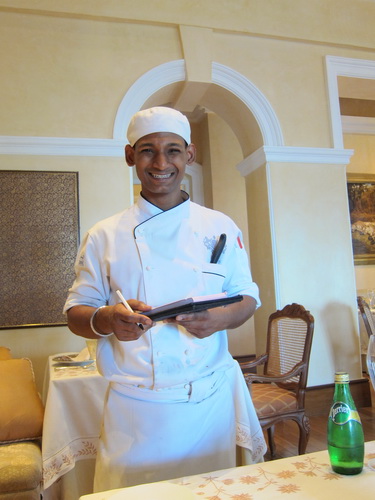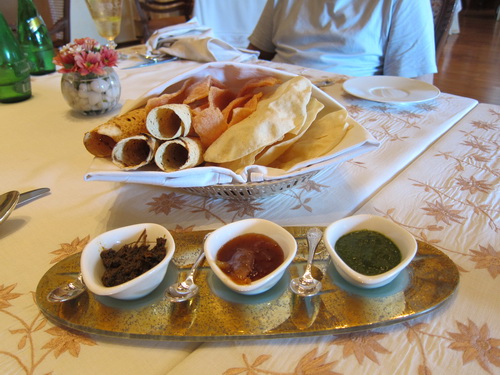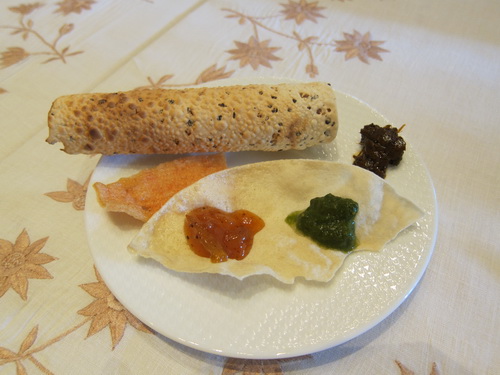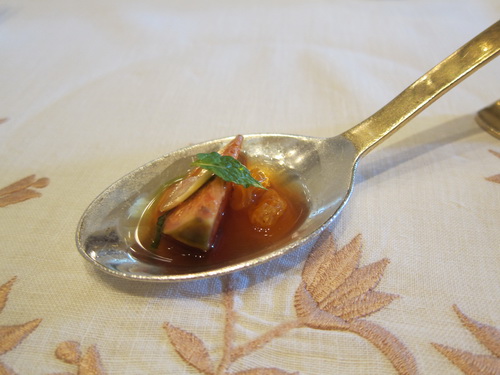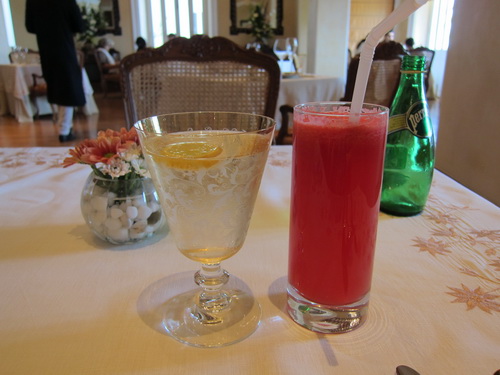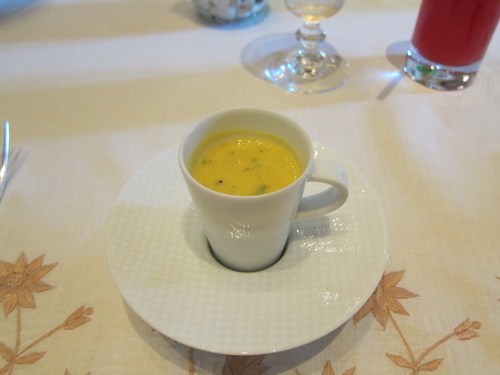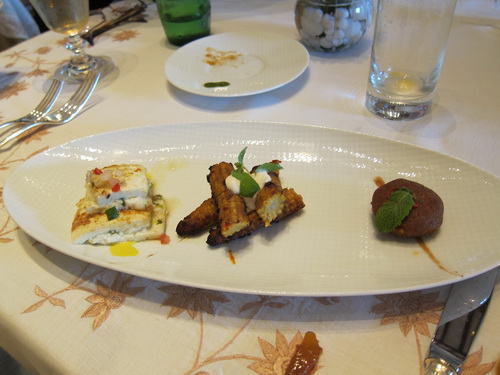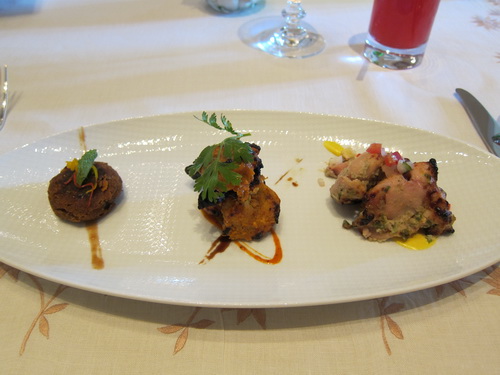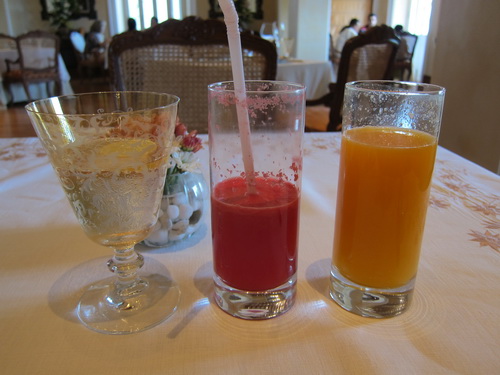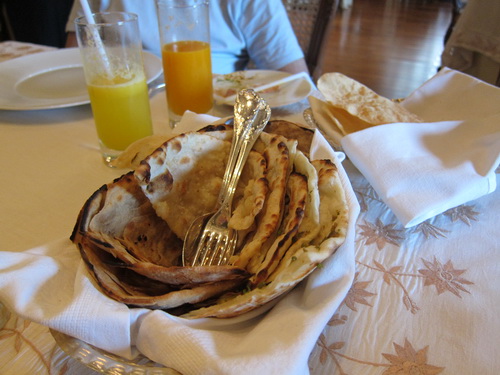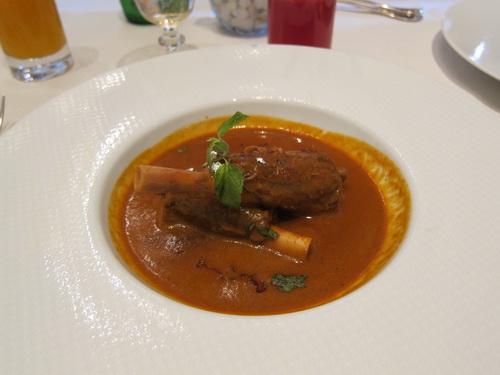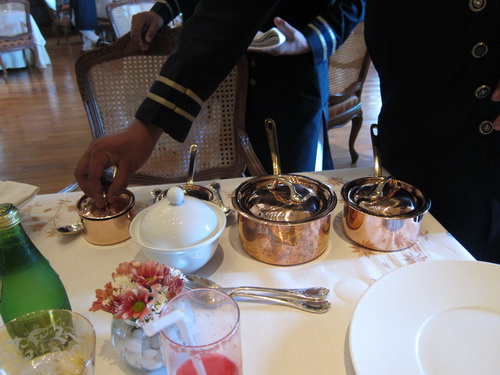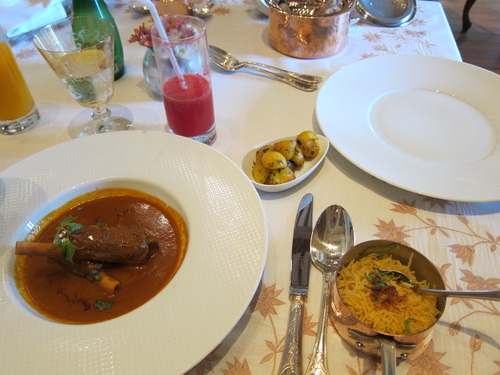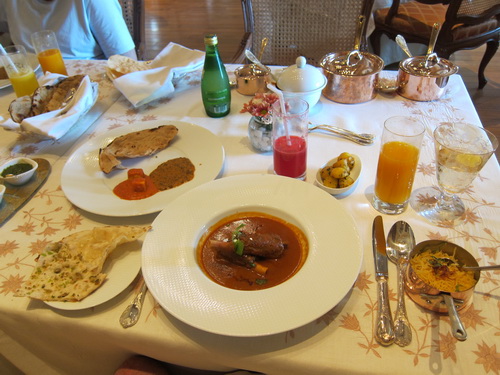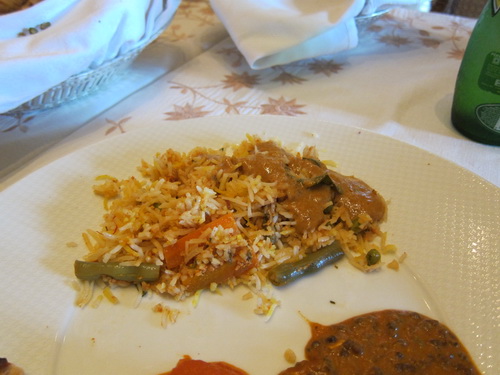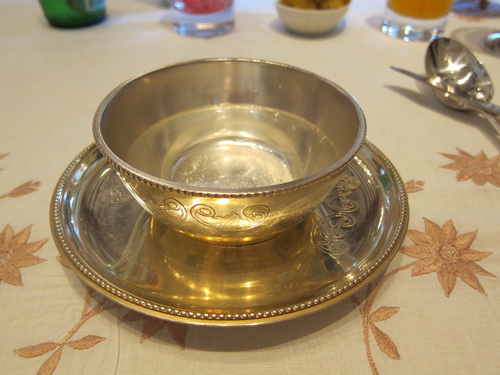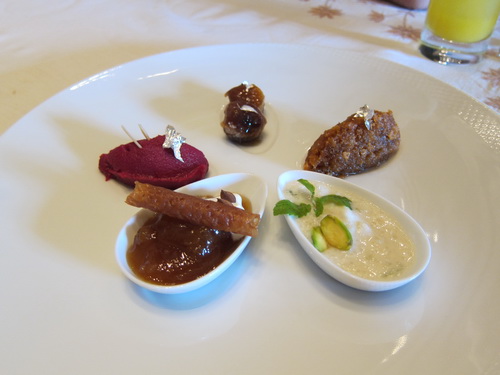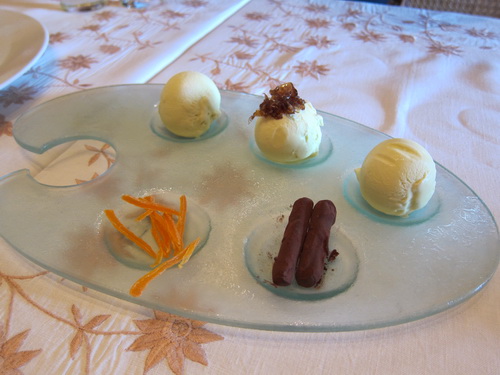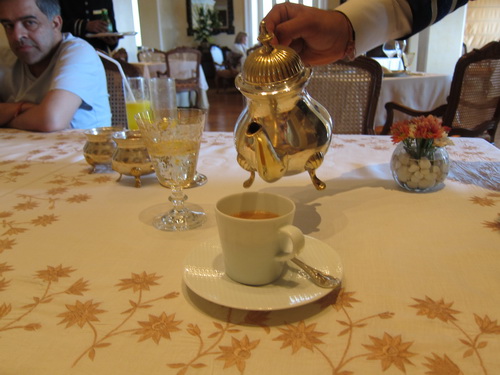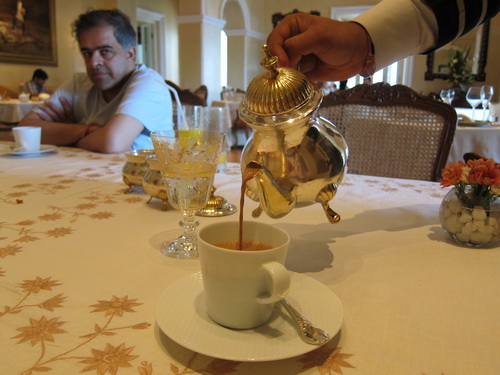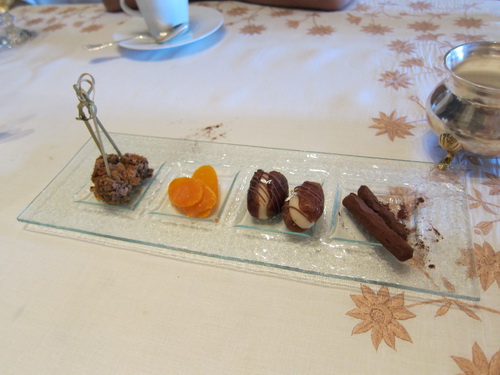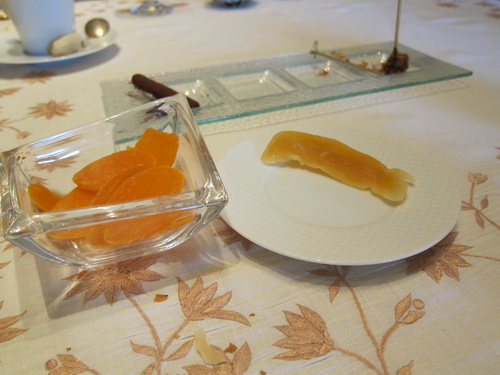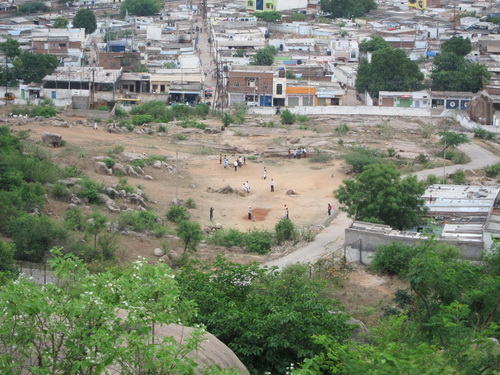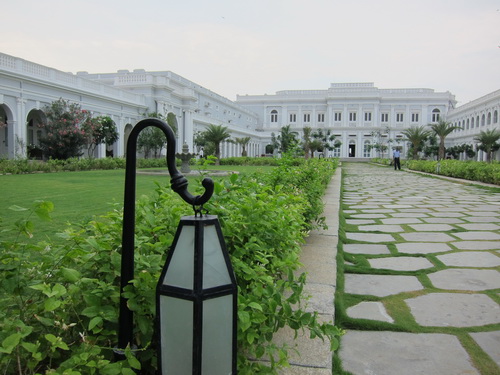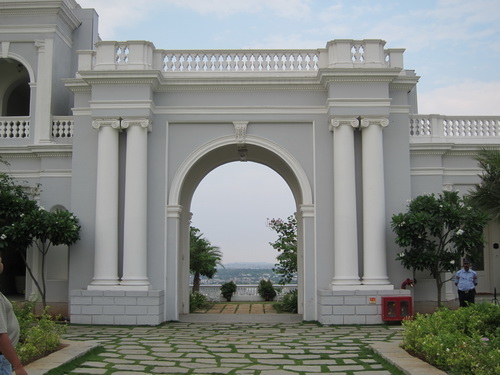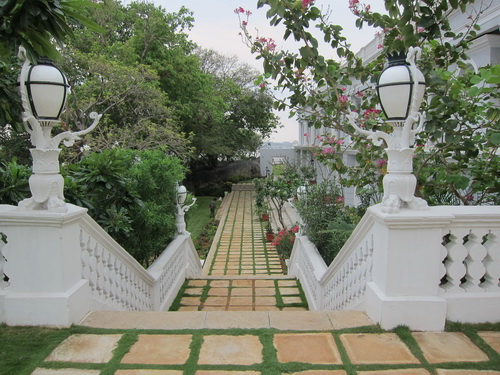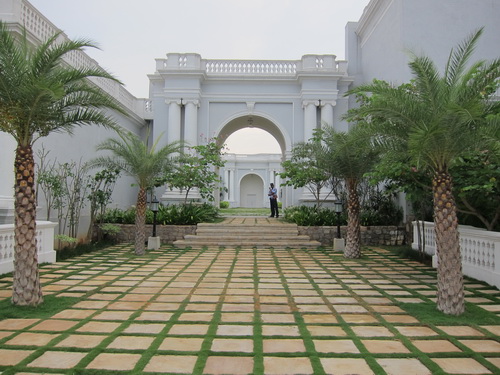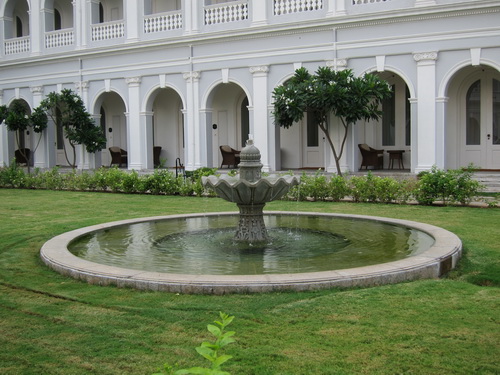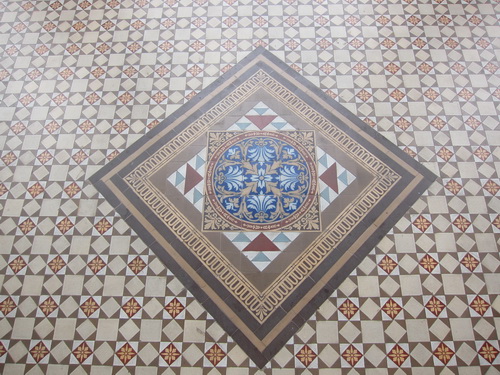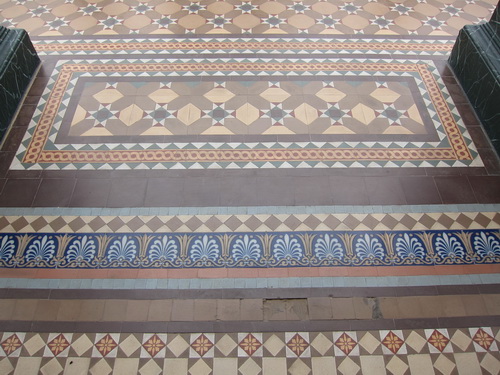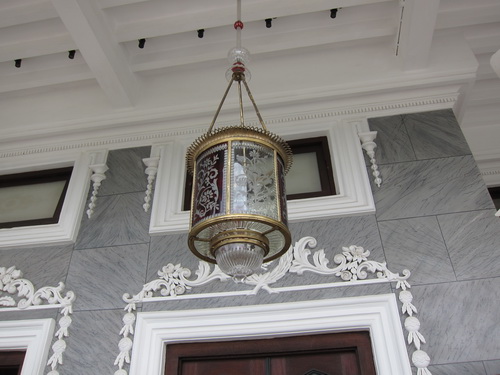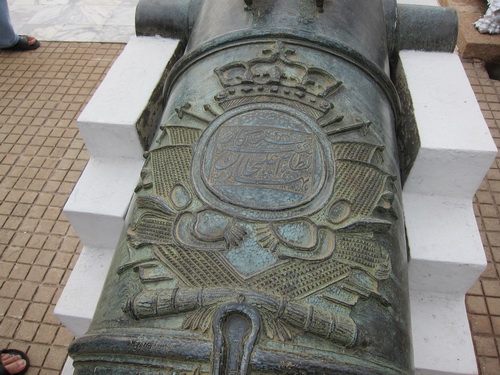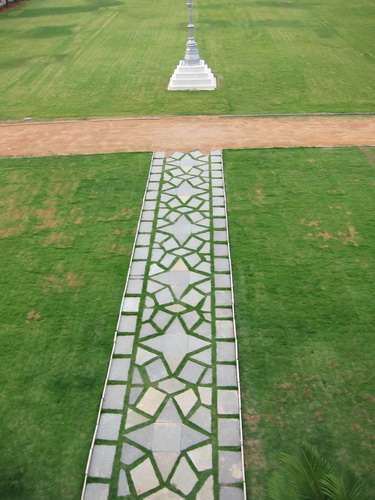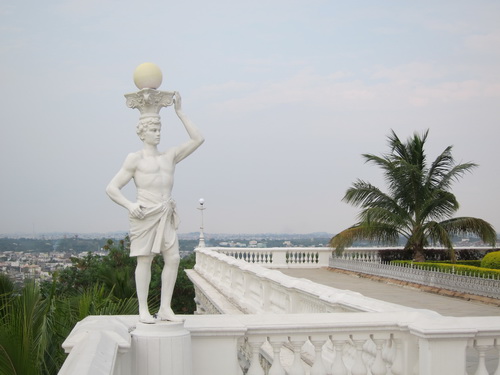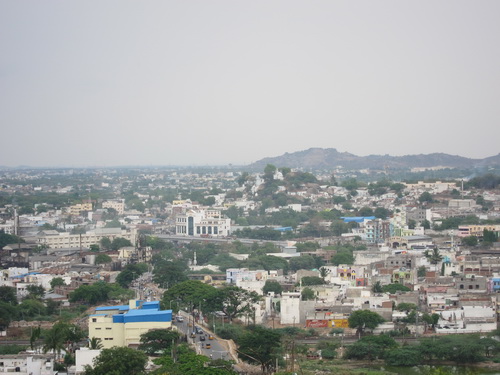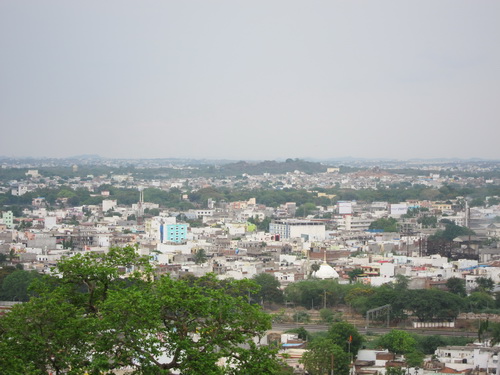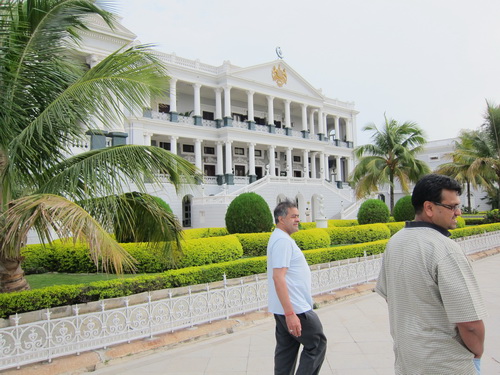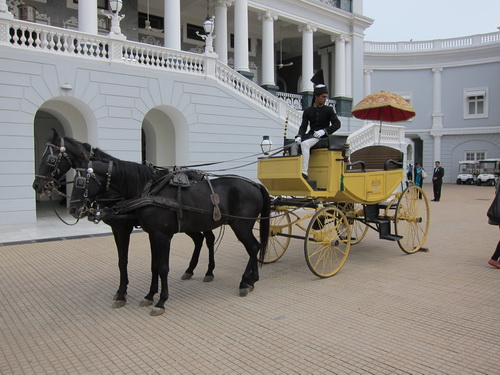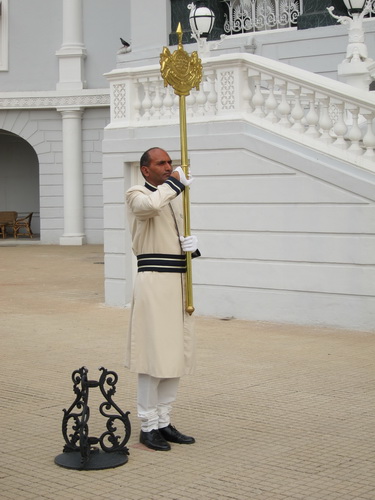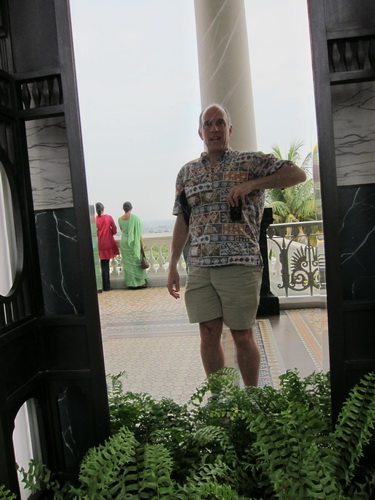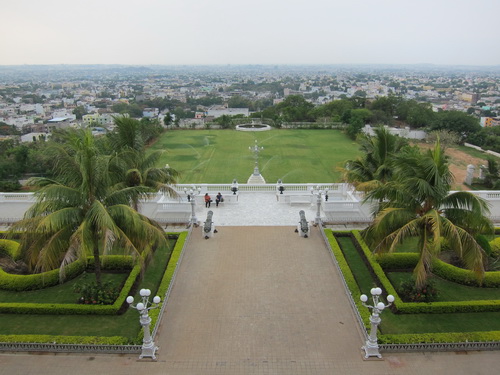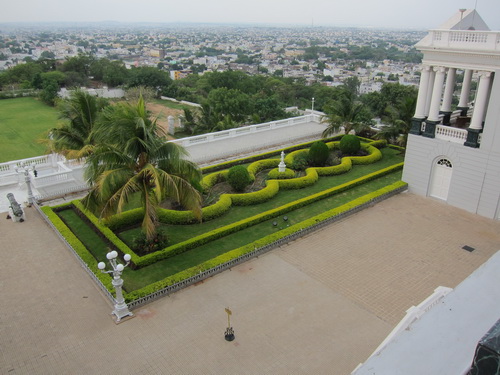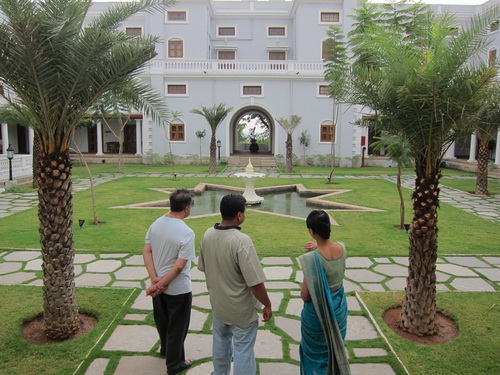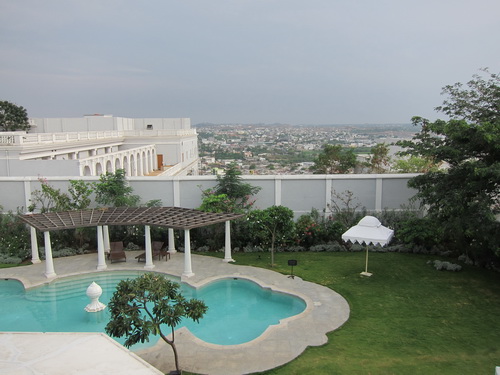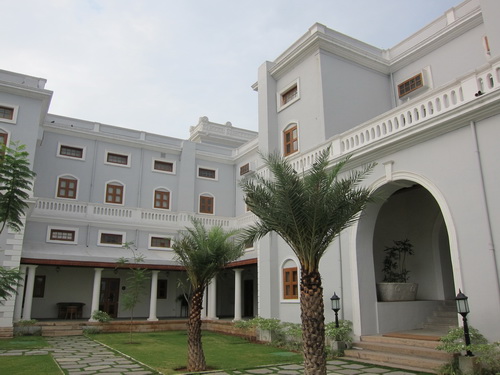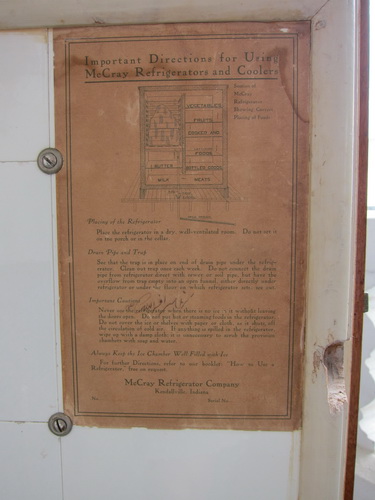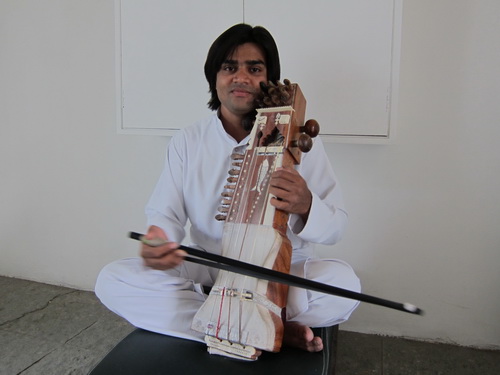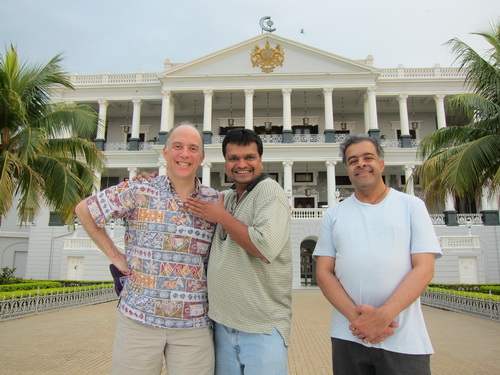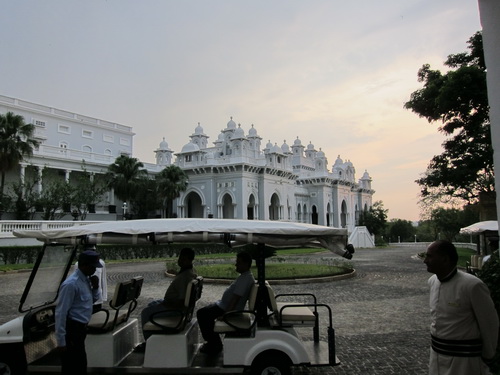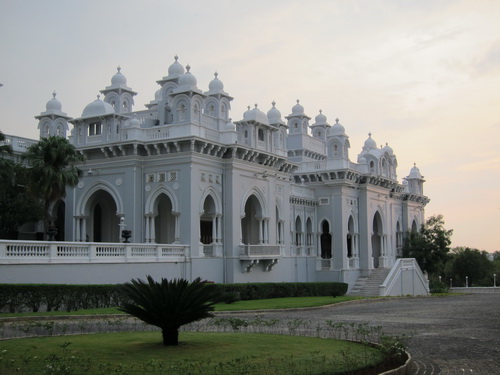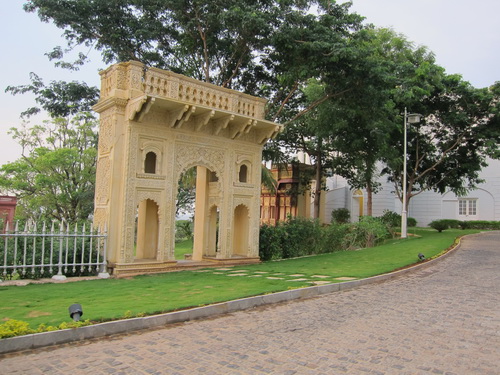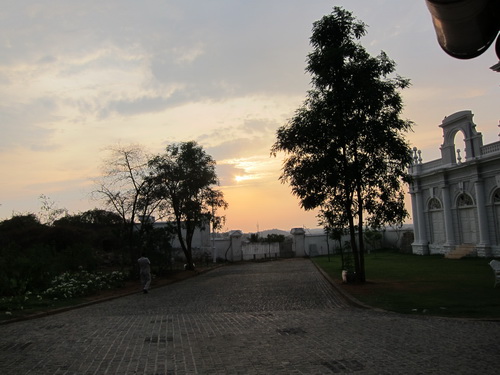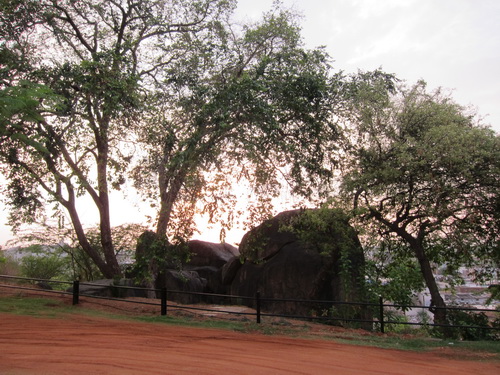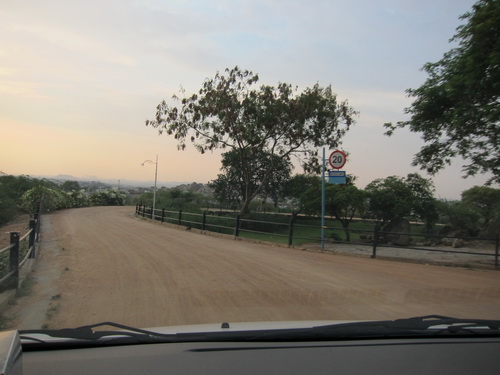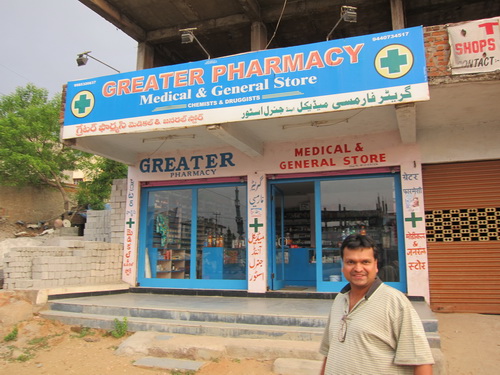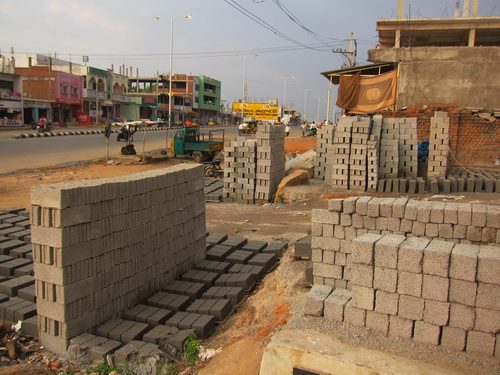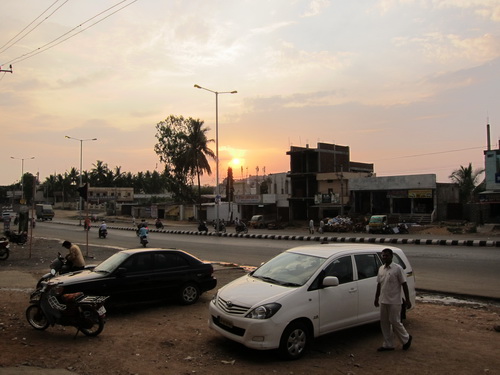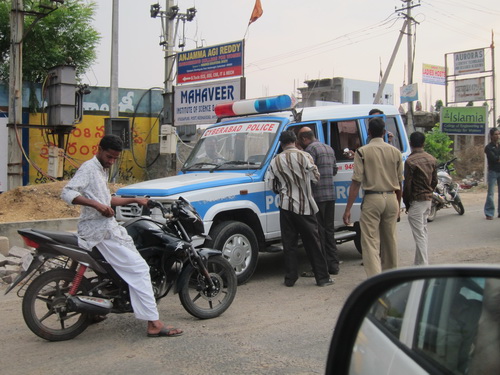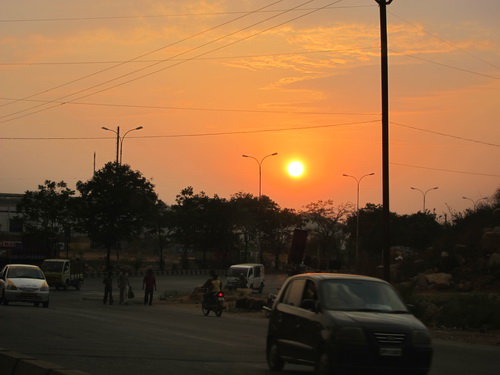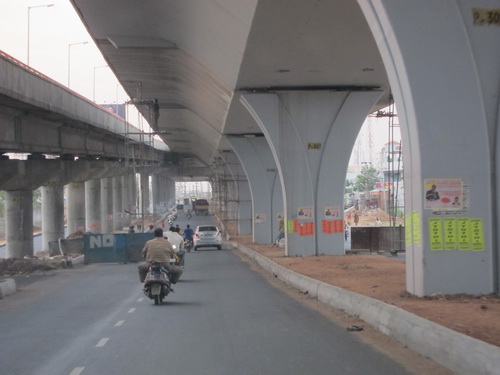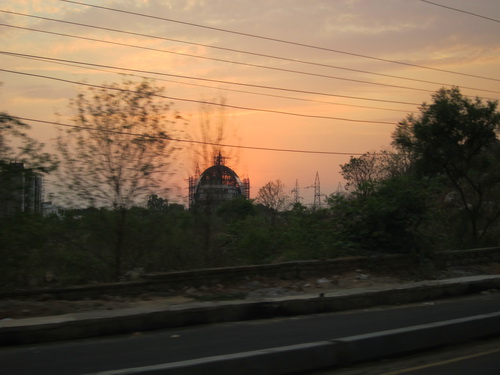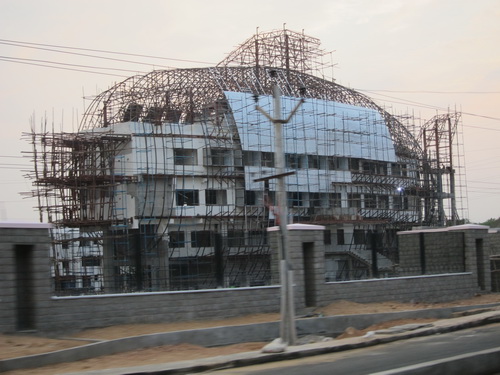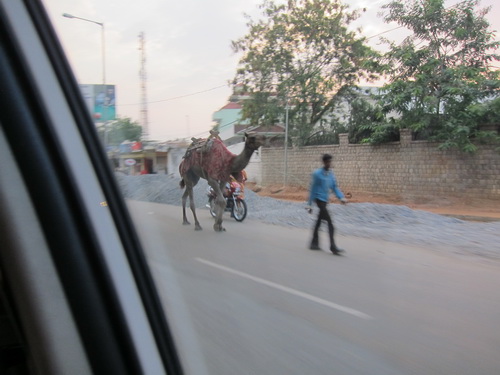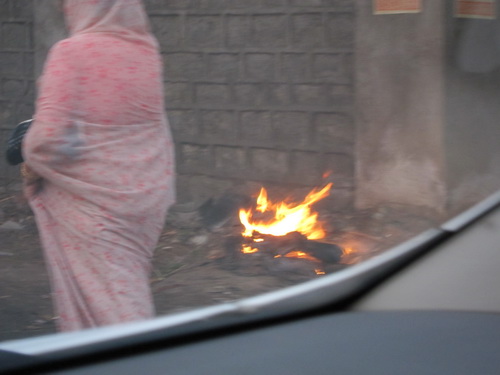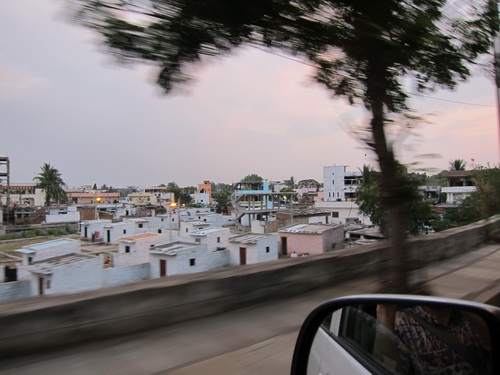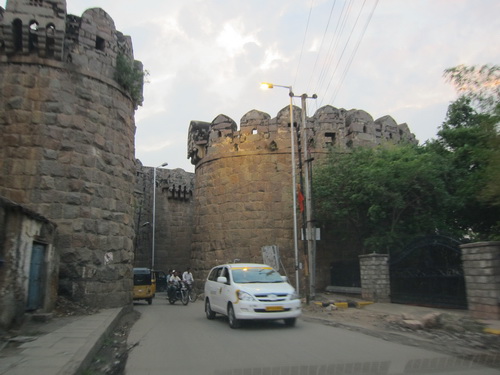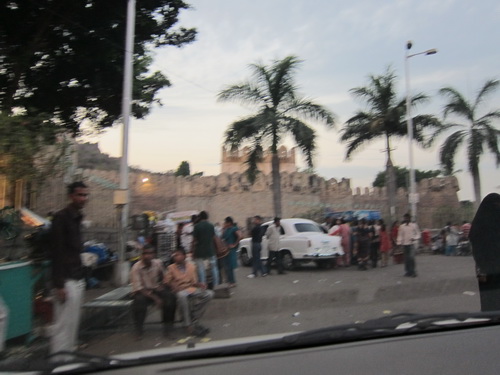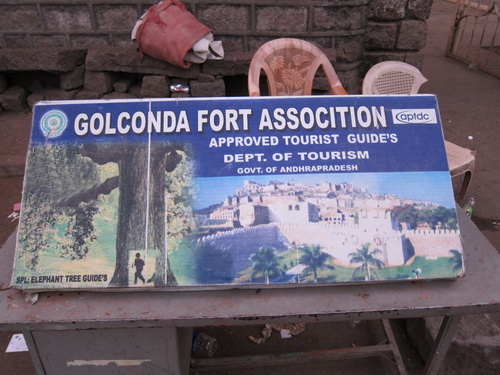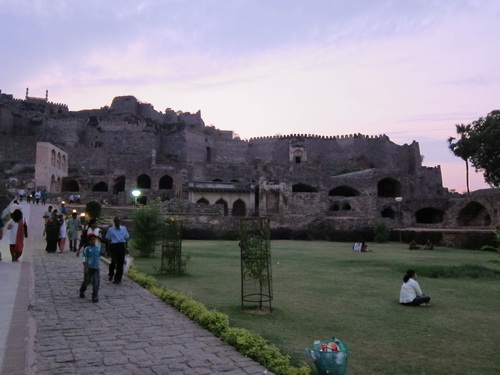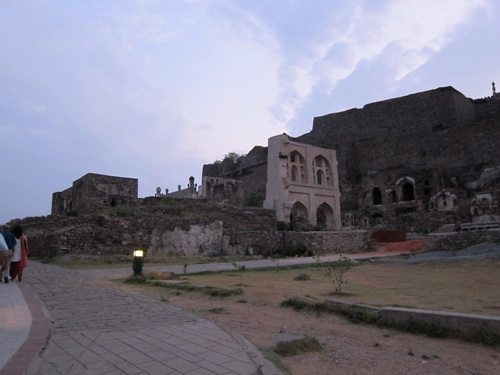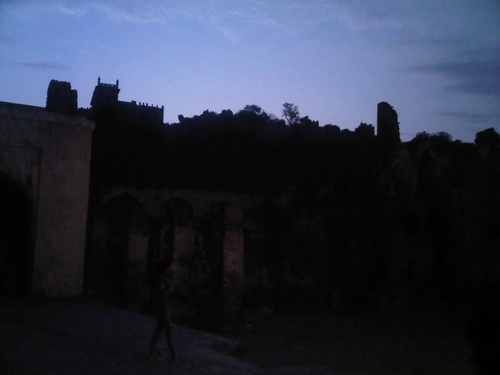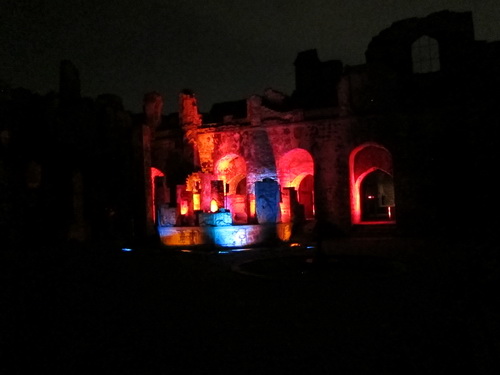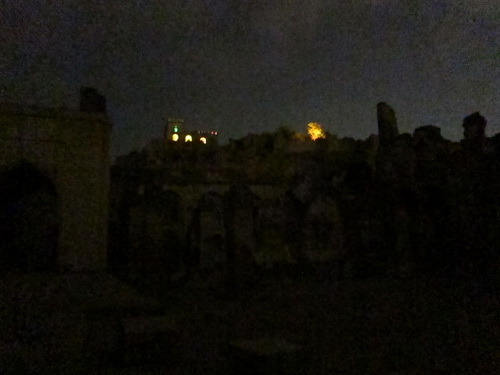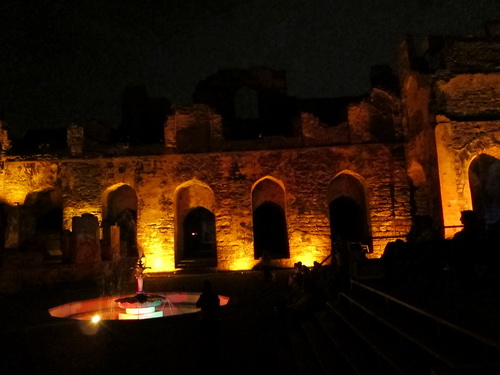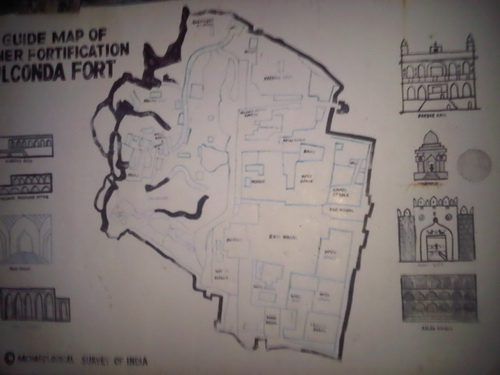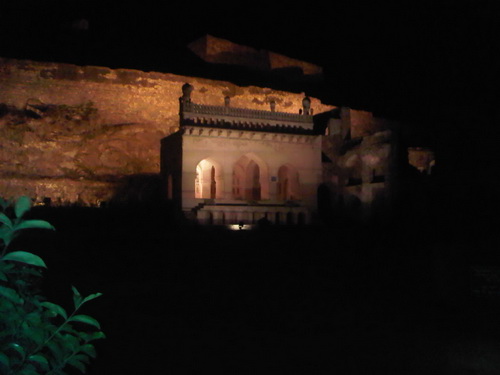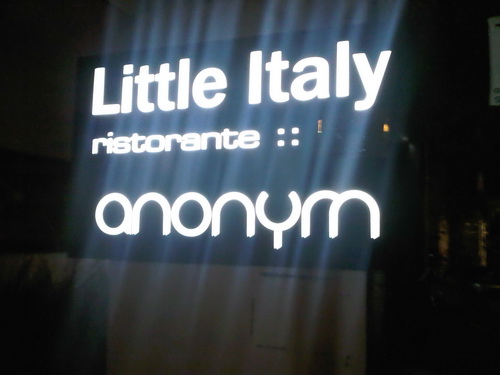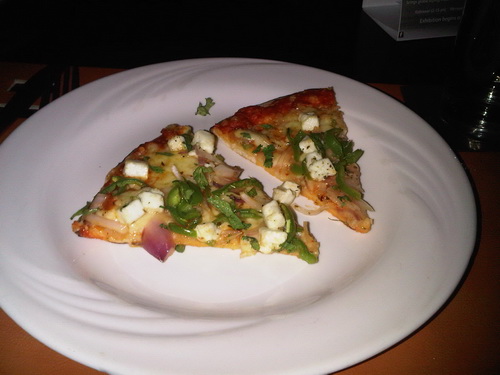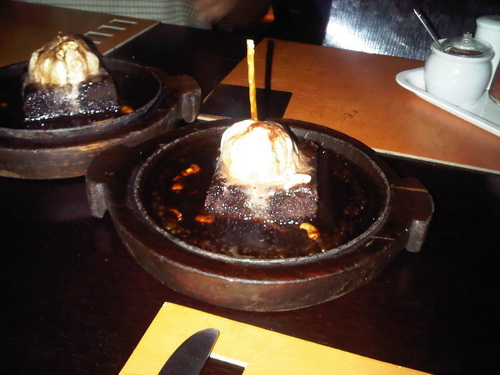 ---

Last updated Friday, September 14th, 2012.
© 1997-2023 slivka.com. All rights reserved.