---
Thu
Apr-28
Humayun's Tomb, Baha'i Lotus Temple
Ben got up earlier and departed on foot at 7:00 a.m., stopping at the Citi ATM a block north of the hotel. Then he started walking south, taking photos along the way, and arrived at Humayun's Tomb at 9:30 a.m. After watching an informal cricket match, he purchased his ticket and walked around the Tomb.



In need of someone to talk his photograph, he asked another white guy to help. It turned out he was the Provost at Harvard University, taking a break from meetings.





After an hour he took an auto rickshaw (80 INR) and arrived at the Baha'i Lotus Temple at 10:50a. A very beautiful, modern structure (completed in 1986) -- 9-sided like the Baha't Temple in Wilmette, IL, but larger inside. And very similar benches! Unfortunately photos were not allowed inside (due to the camera noises I think). Outside Ben took photos of some Indians and had his photo taken with their kids (who were tiny).





At 11:45a departed in auto rickshaw to return to the hotel. Google Maps said 16km so Ben suggested 160 Rupees. The driver tried several times to take Ben to a rug factory or a store, but Ben insisted he had to go back to his hotel. Finally the driver figured out he wasn't getting any more money out of Ben, so he pulled over to fill up his Compressed Natural Gas (CNG) tank, saying it would only be 2 minutes. It was 9 min. :-)

We arrived at the Maidens Hotel at 12:30 p.m., and the driver tried to get more than 160. Ben refused, so then the offered him 20 Rupees back "since I needed it so much." Ben declined, so finally the driver took off. This experience really drove home why people with enough money have hire regular driver's with cars usually from a car service: the cars are faster, quieter, cooler, and more comfortable than an auto rickshaw and you don't have to haggle with the driver. :-)

Back at the hotel, Ben went to the informal restaurant and inhaled a Coke -- boy did that taste good! He had drunk a lot of water in the morning before setting out, but his last sip of water was at 8:30 a.m. from the bottle he carried on his walk. Ben had Chicken Thali for lunch -- very good, spice level just right -- annd Masala Tea with Gulab Jamun for dessert.

After lunch spent time on culling photos and writing trip notes. Unfortunately "Delhi Belly" struck soon after lunch, so Ben just drank water and didn't have anything more to eat.

Ben took a nap for a few hours, worked on photos and trip notes, packed up, and got his final hotel bill. The pre-arranged car arrived at 10:30 p.m. and Ben was dropped off at the airport at about 11:00 p.m. Security was again a breeze and Ben was at the gate before midnight for his 2:25 a.m. flight.
---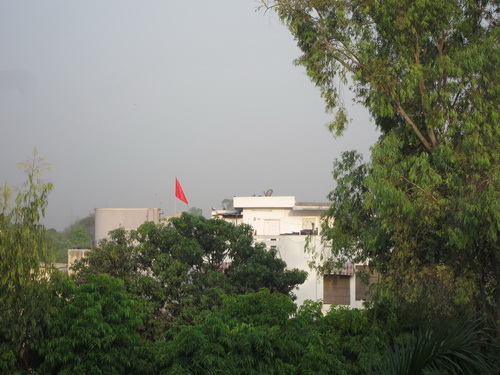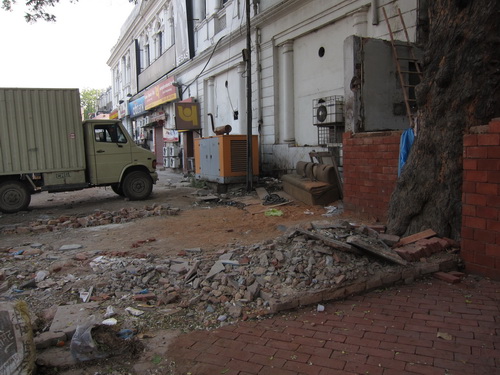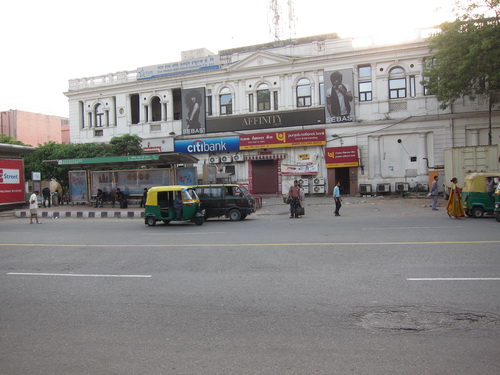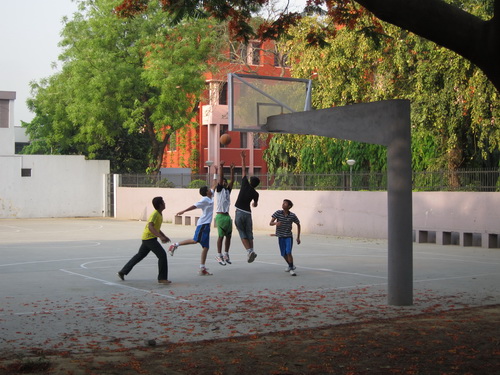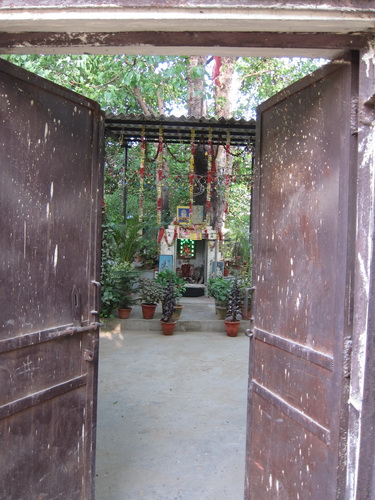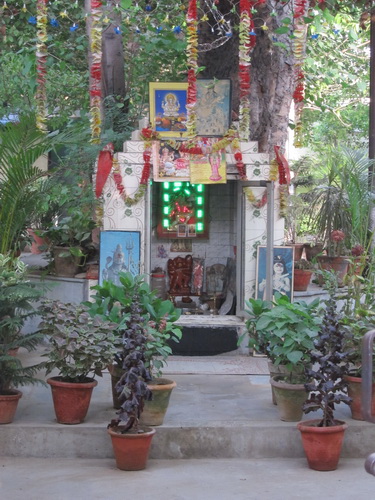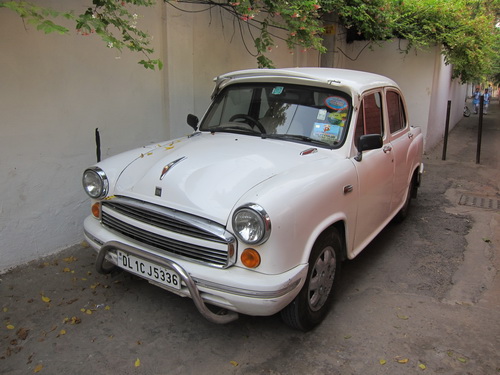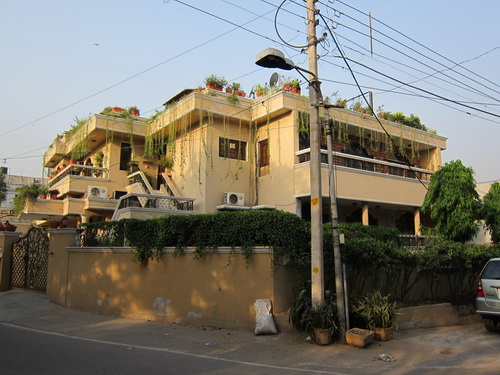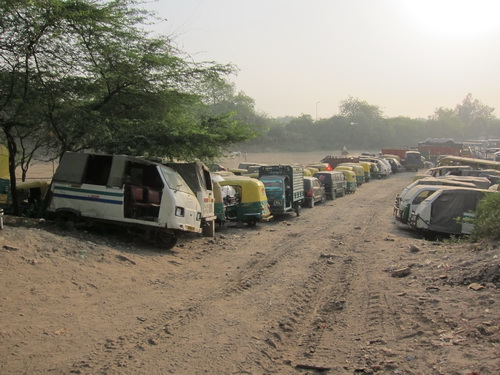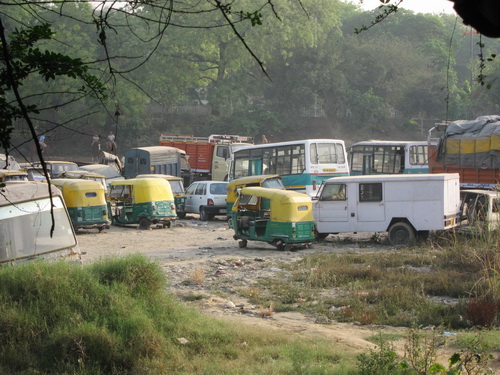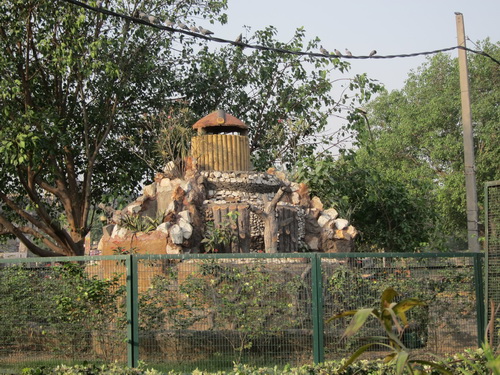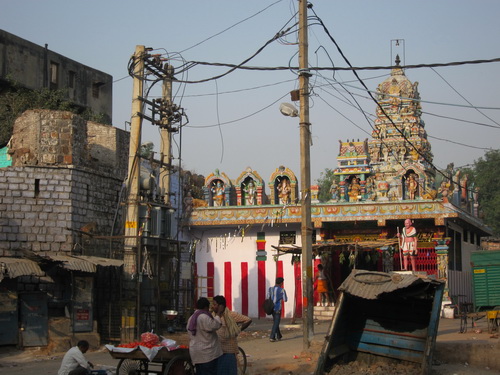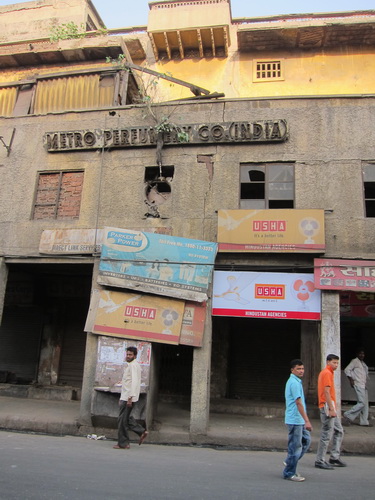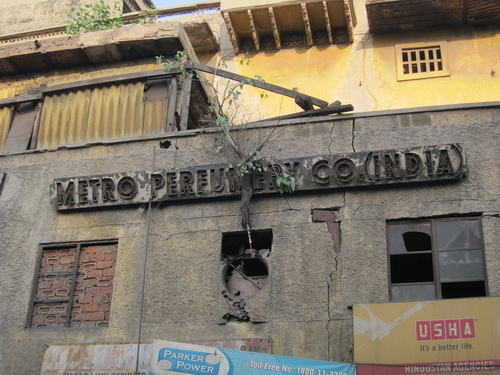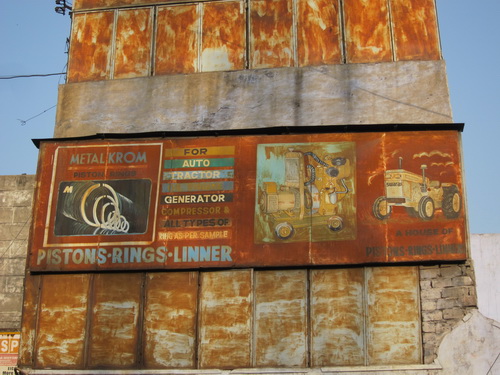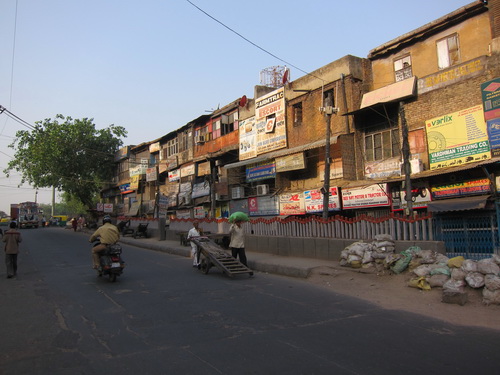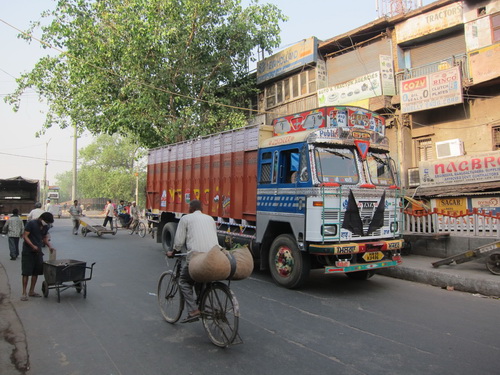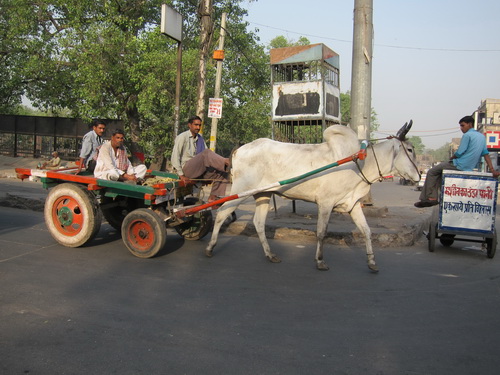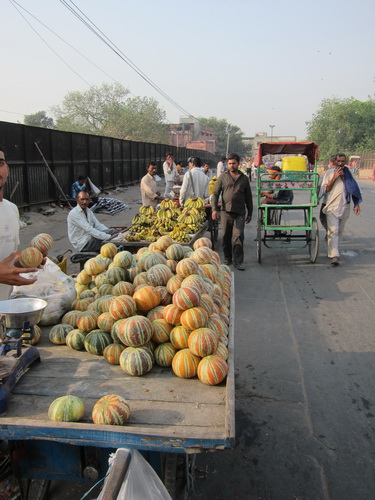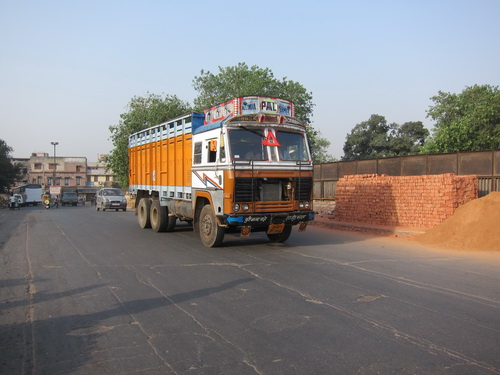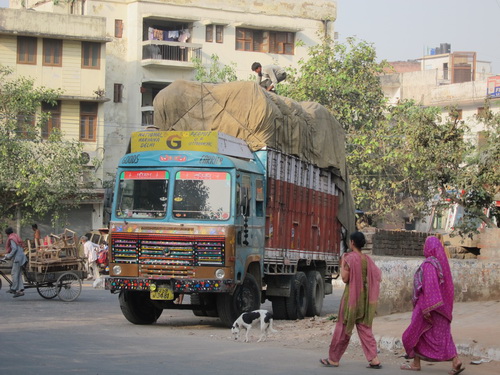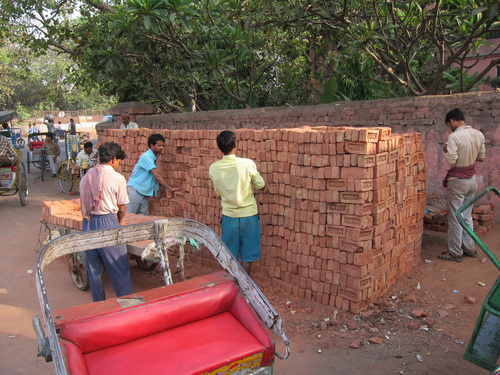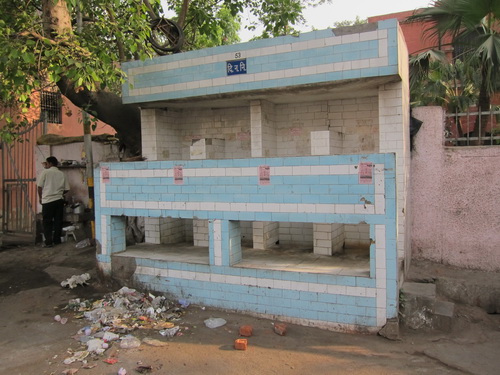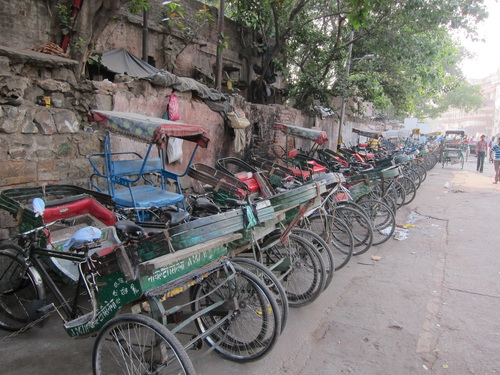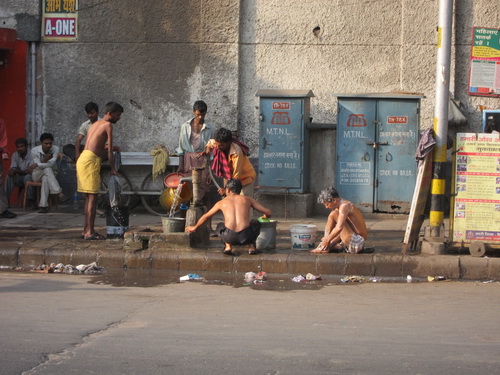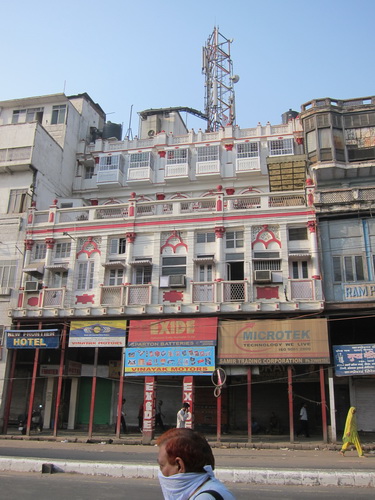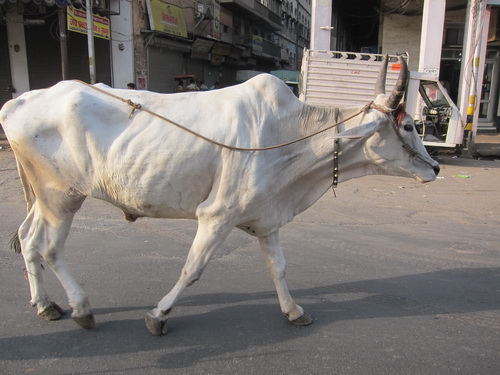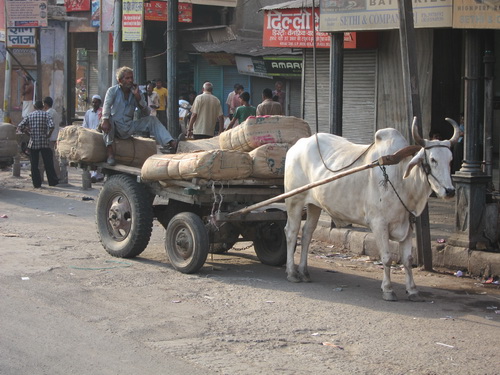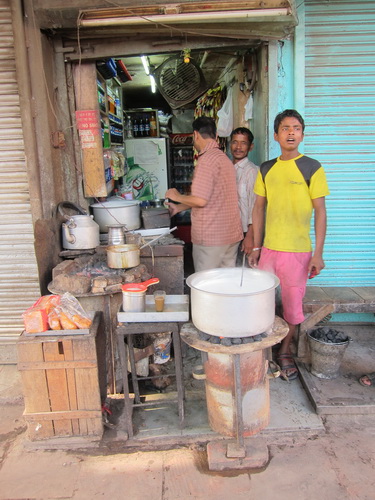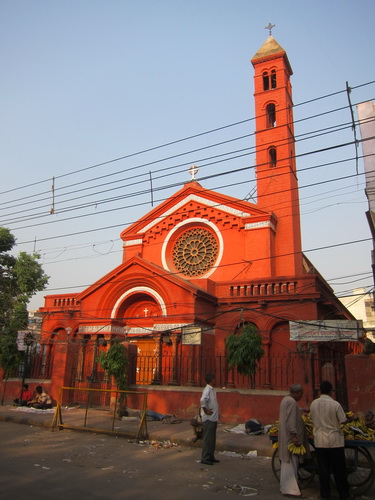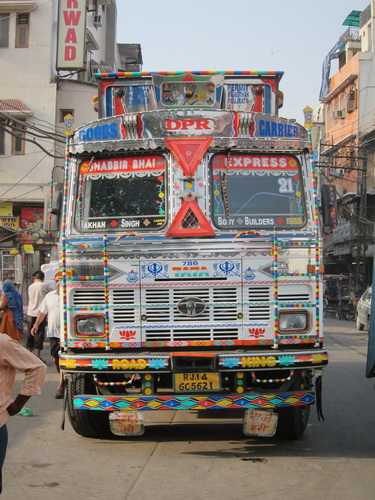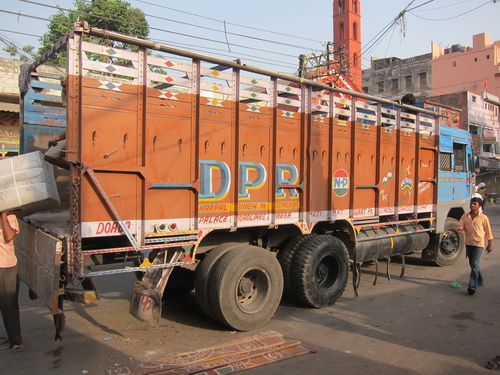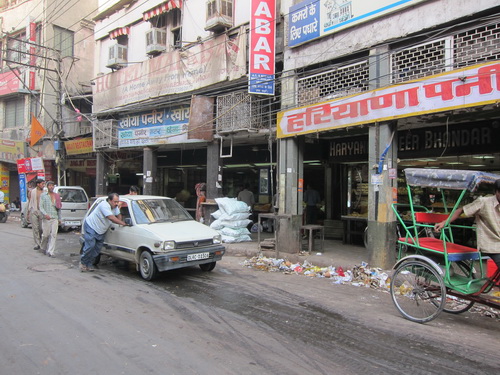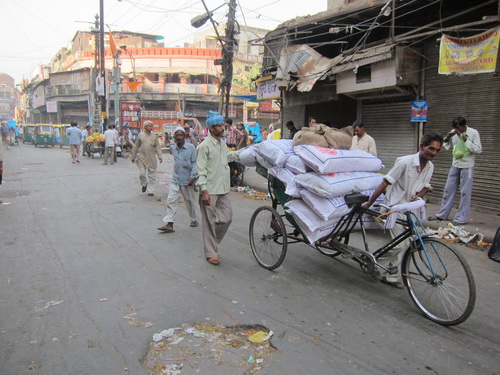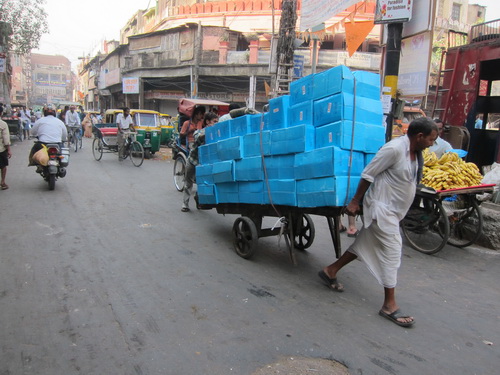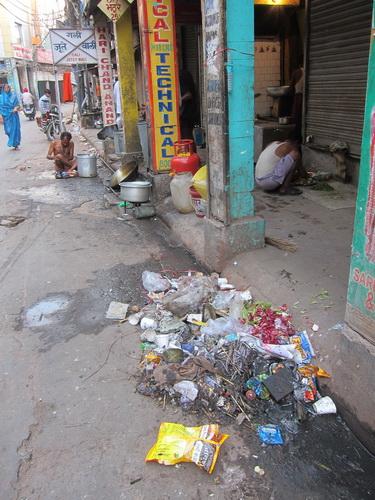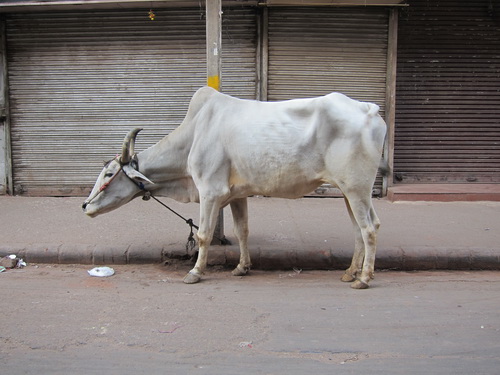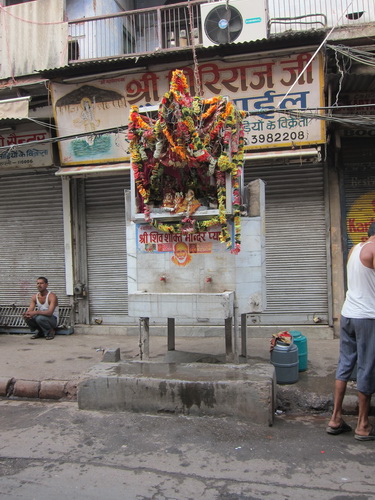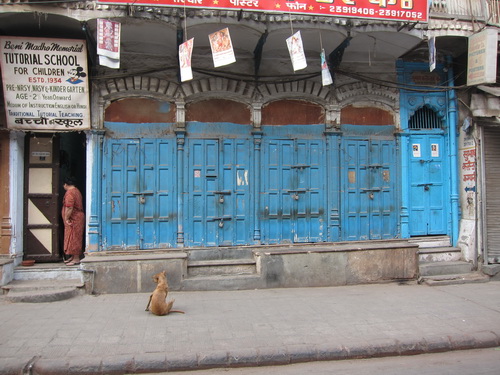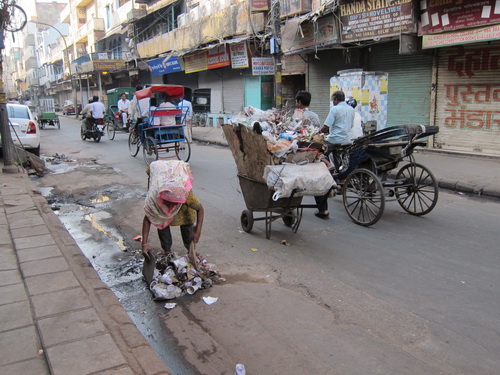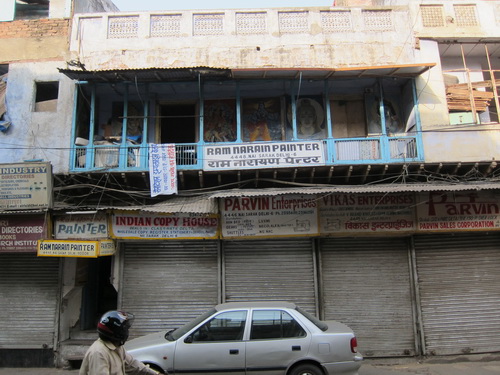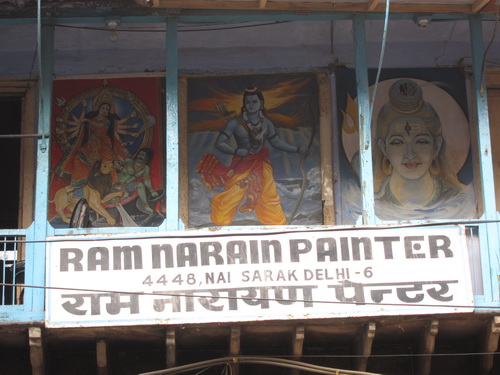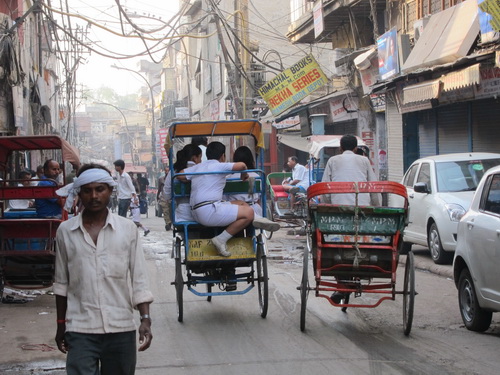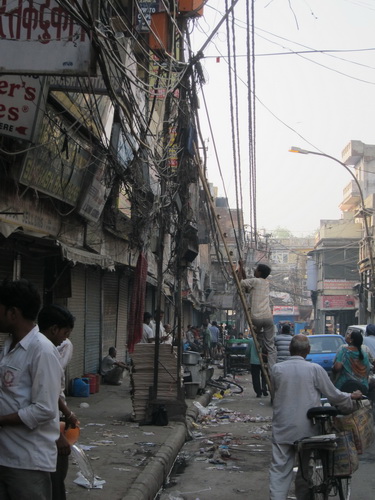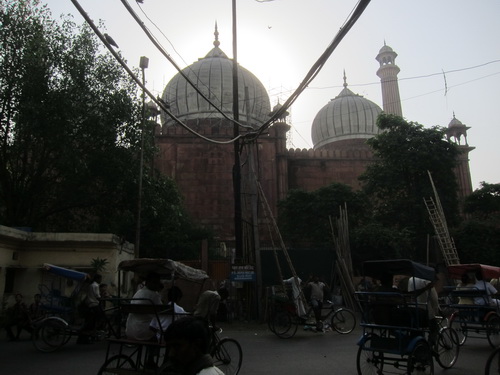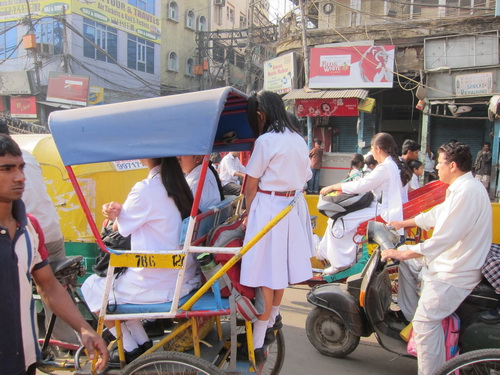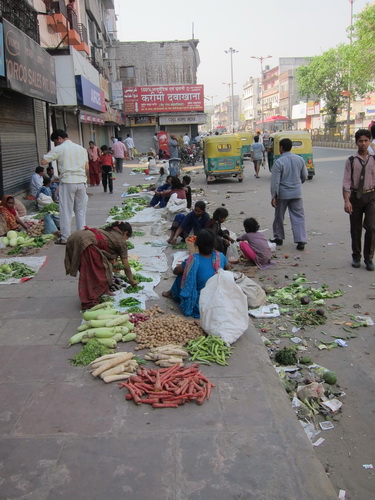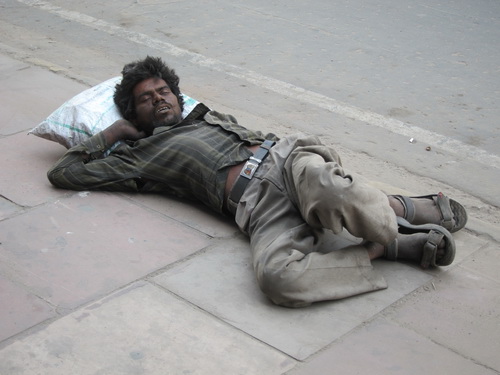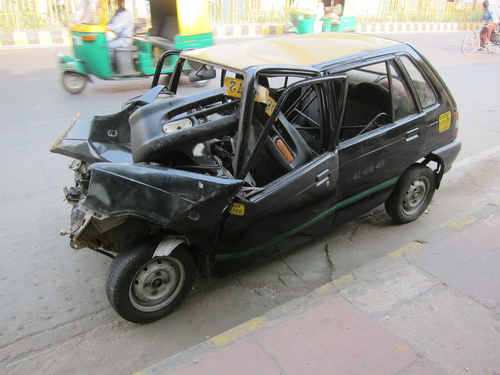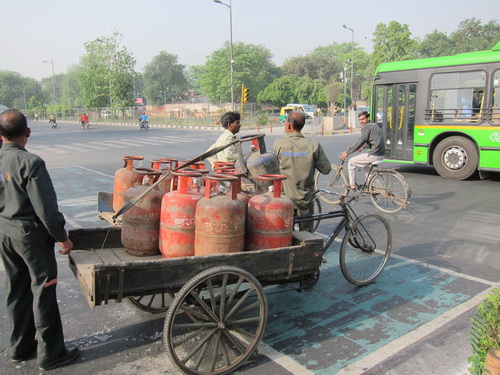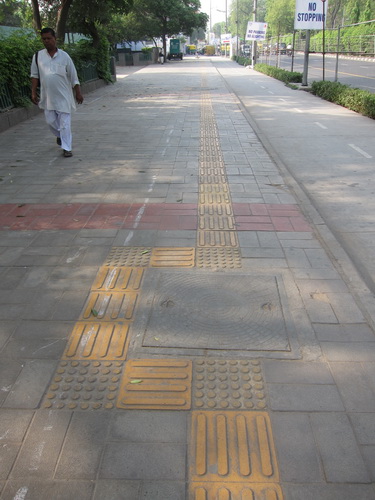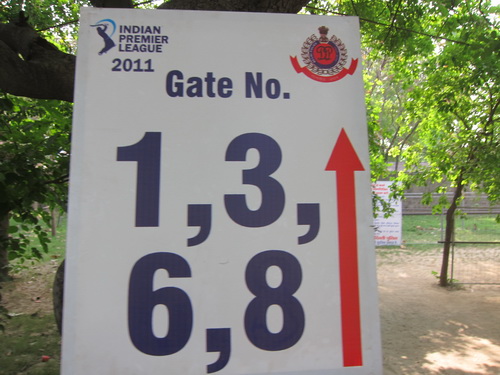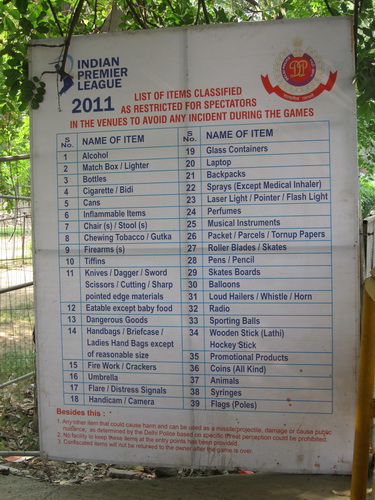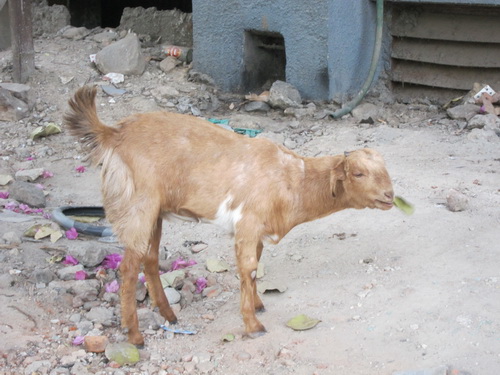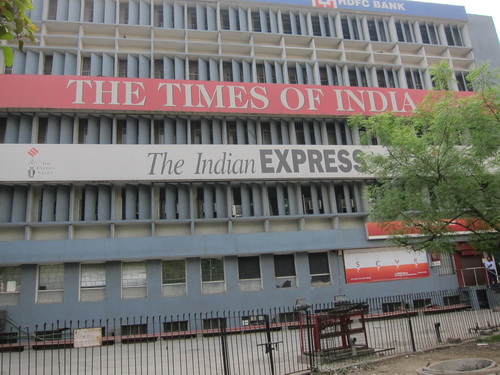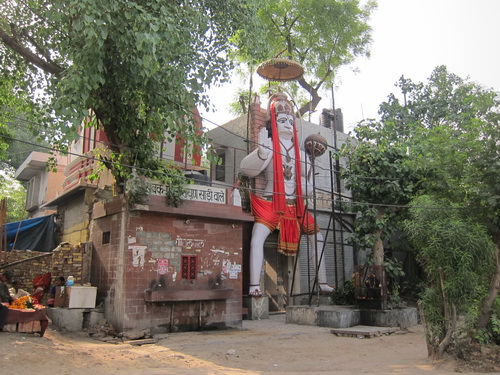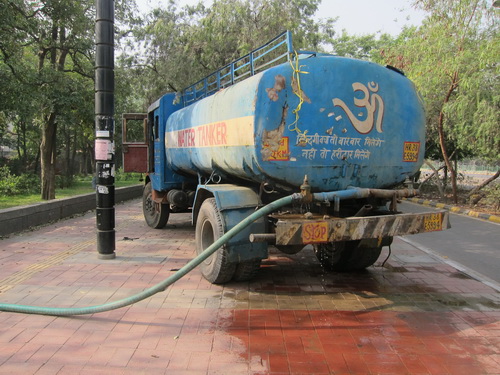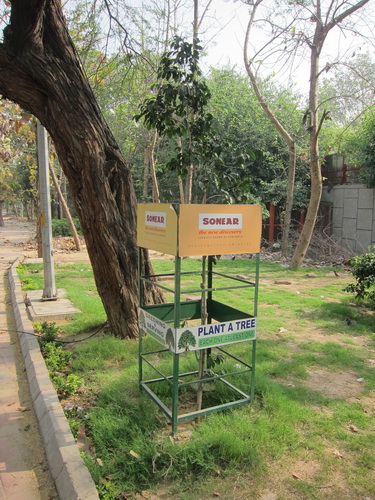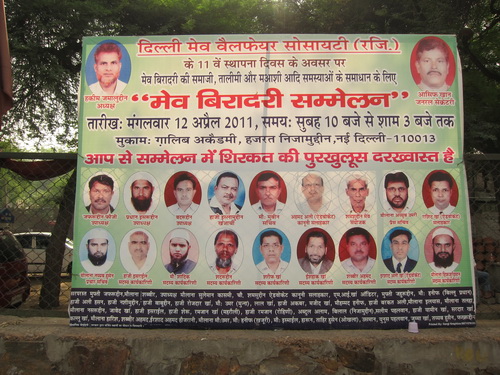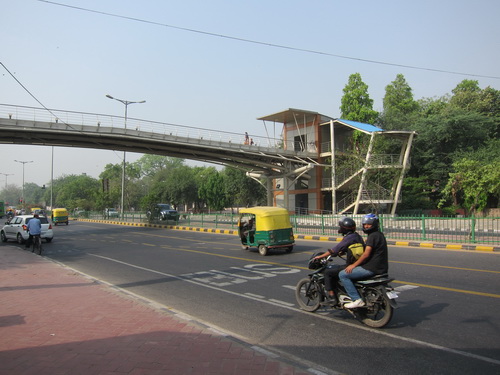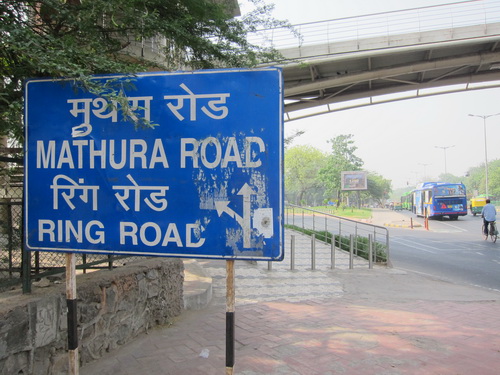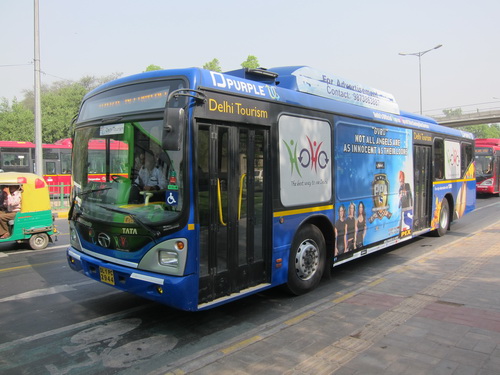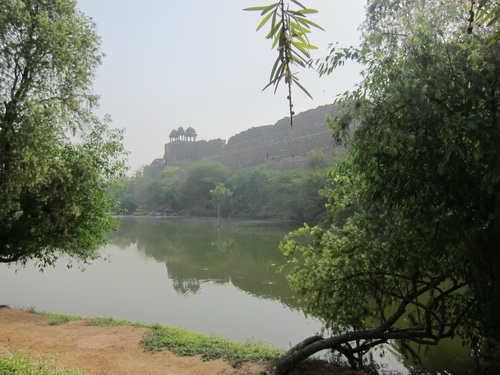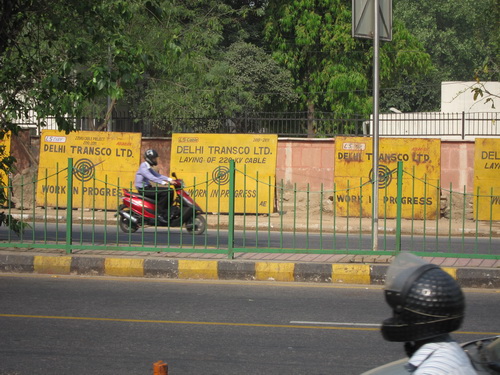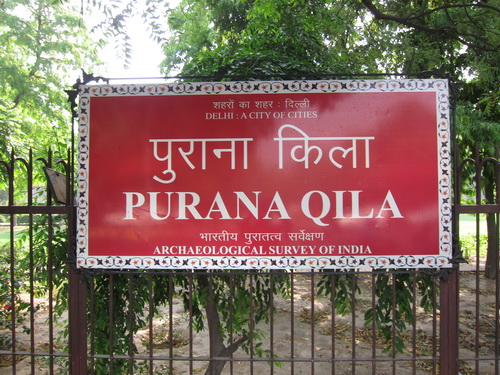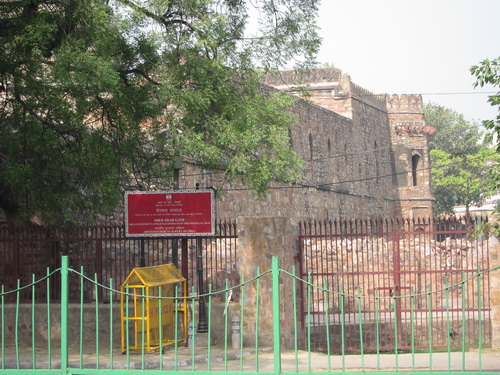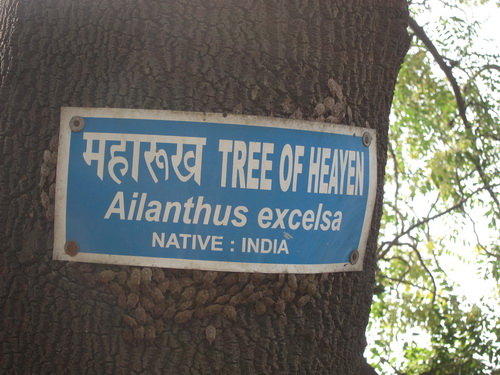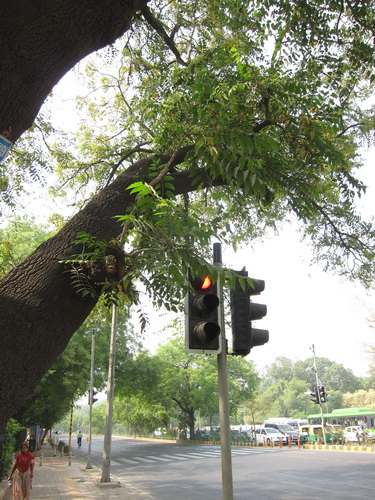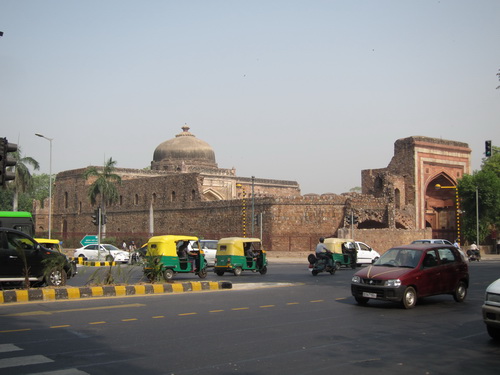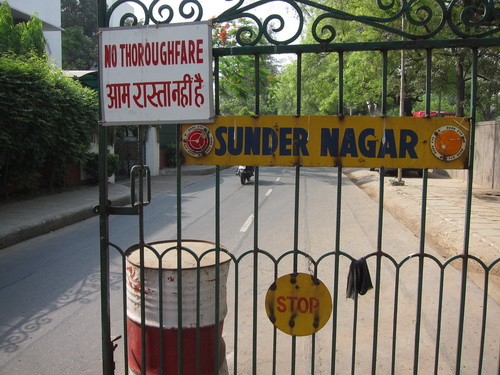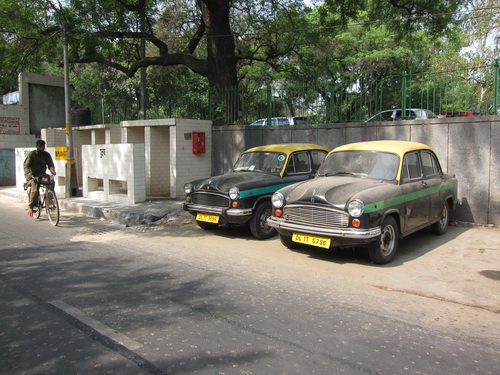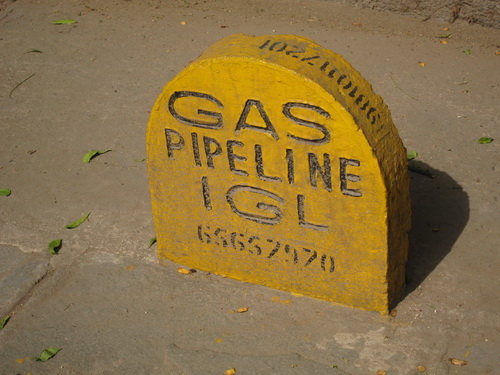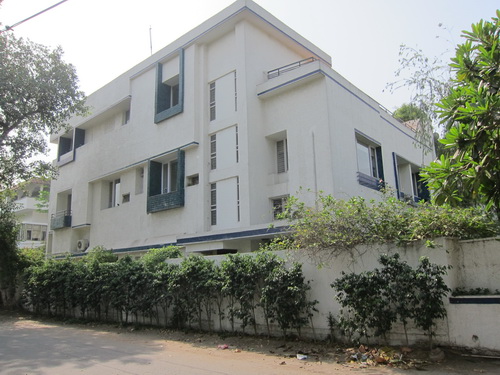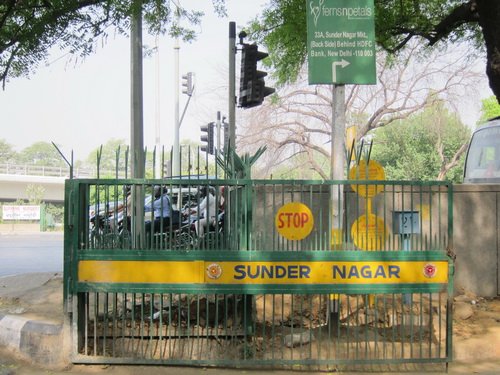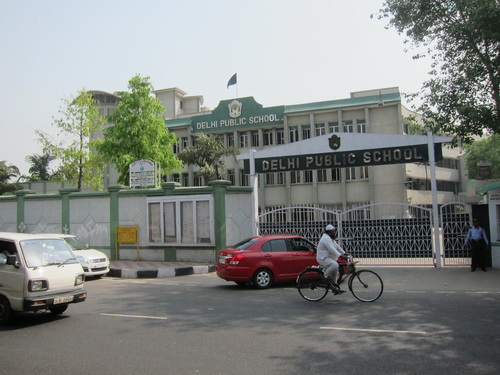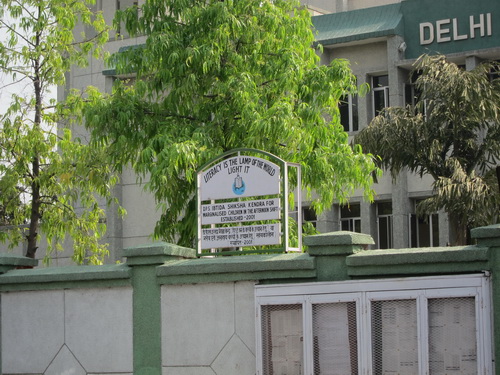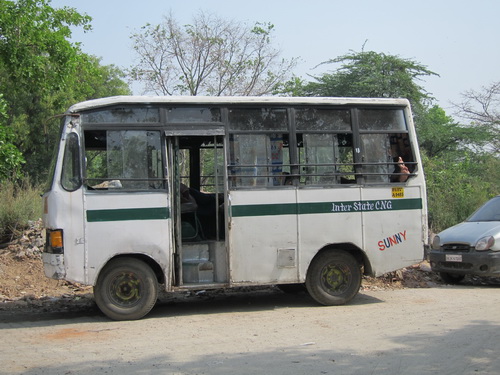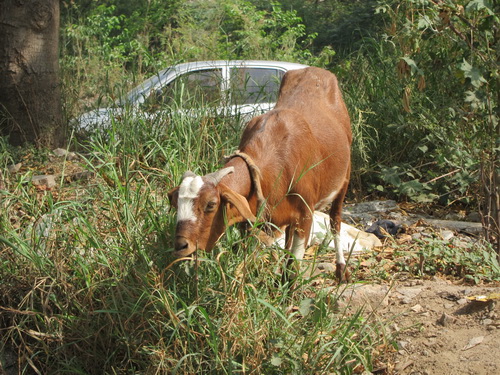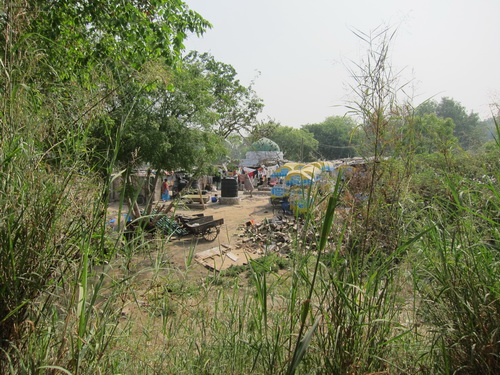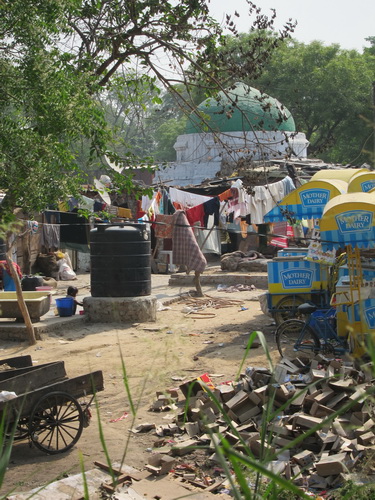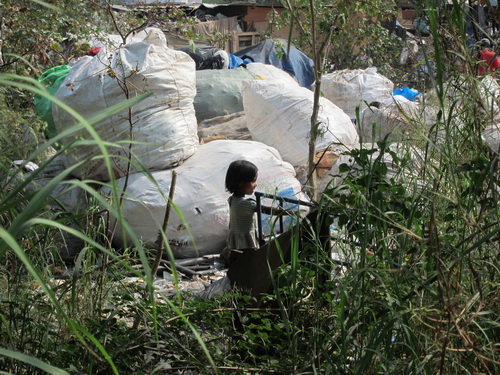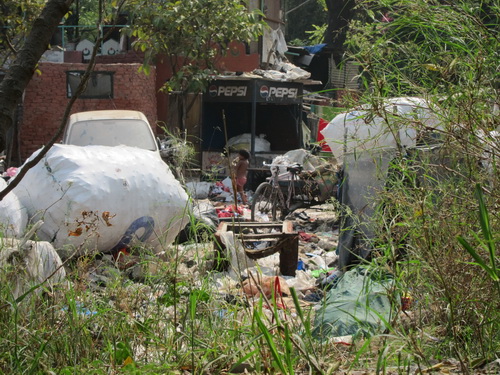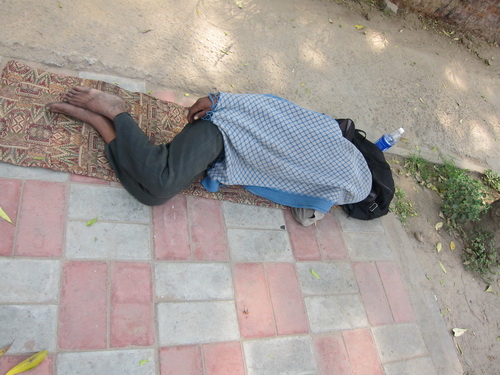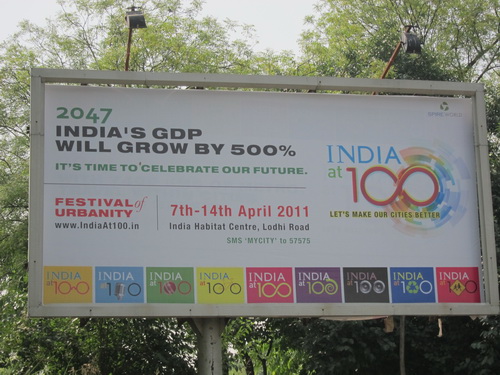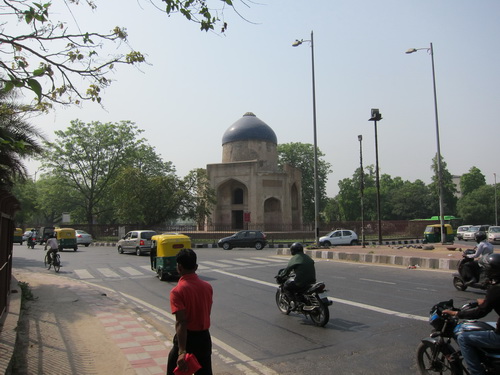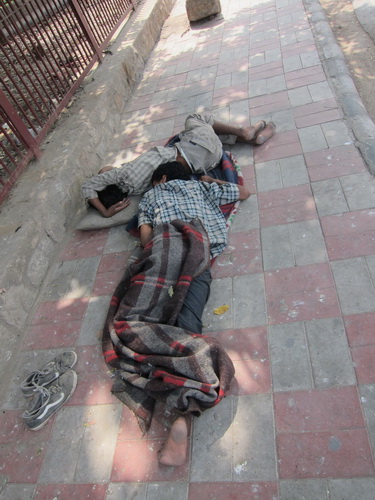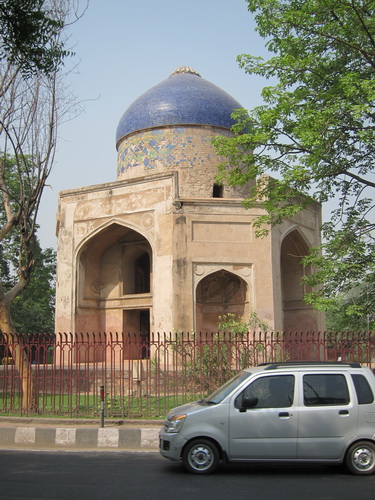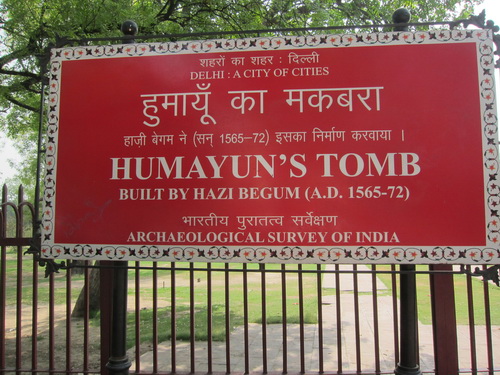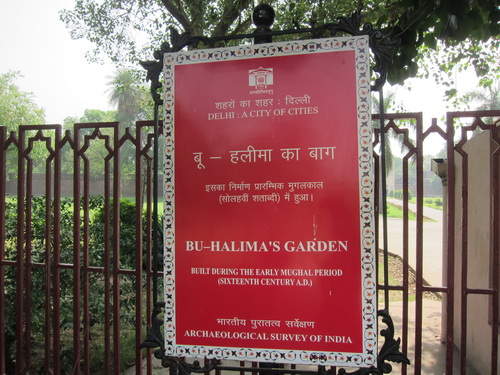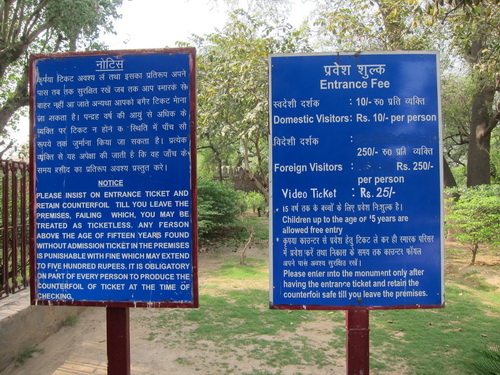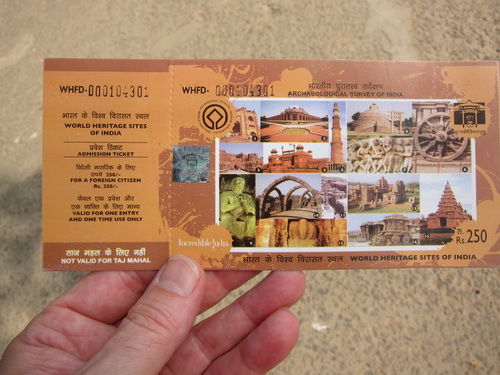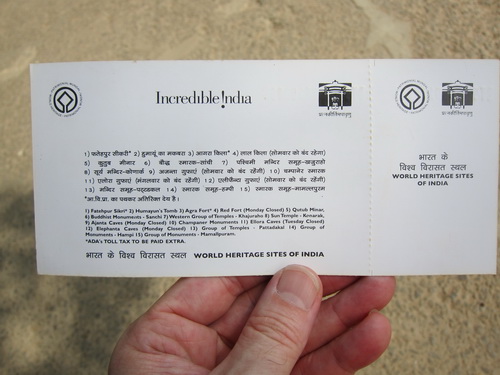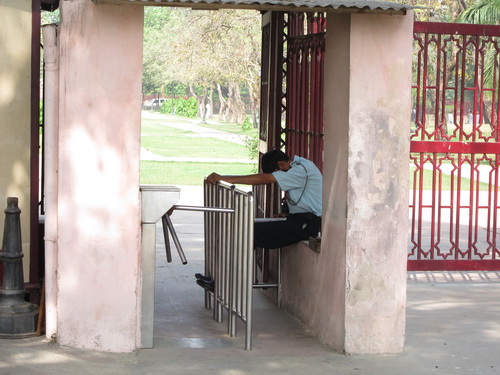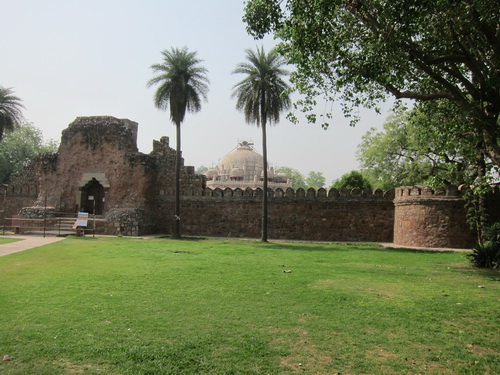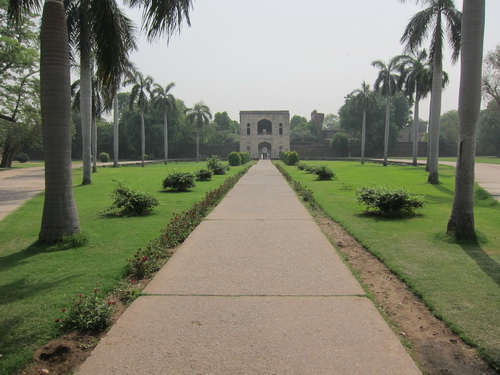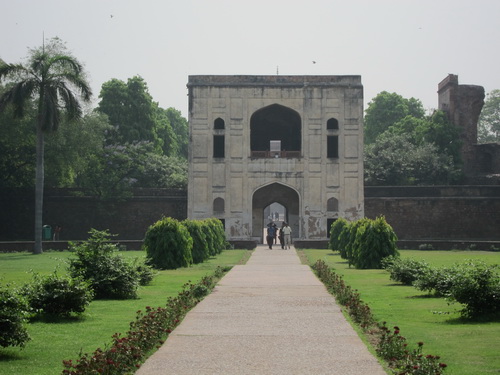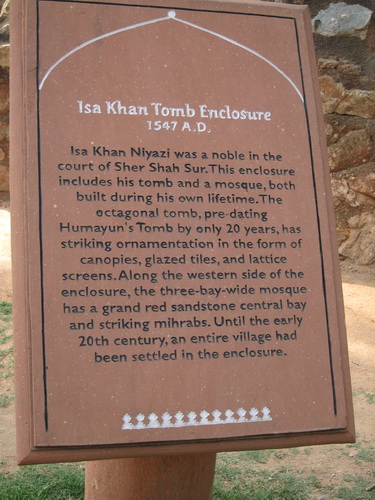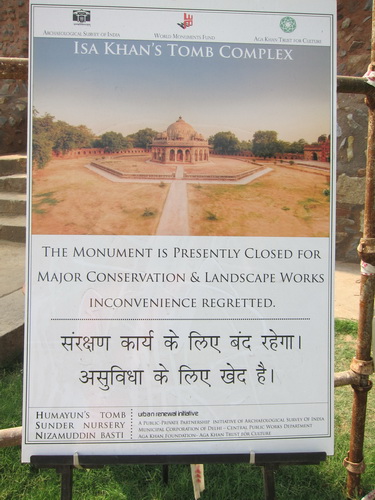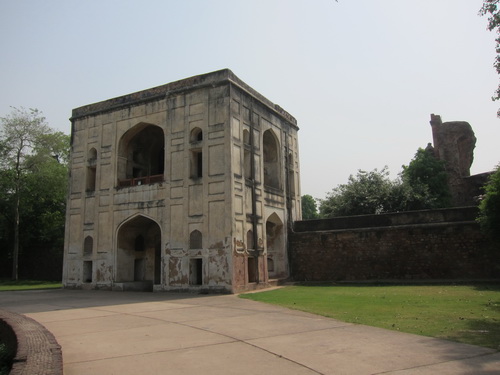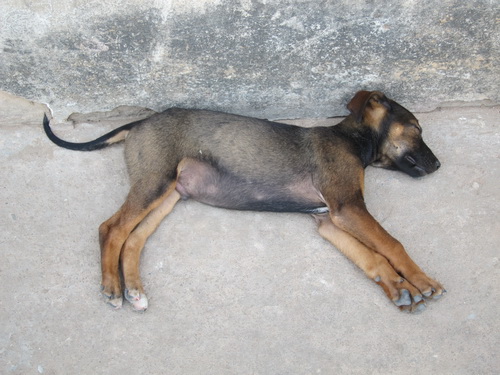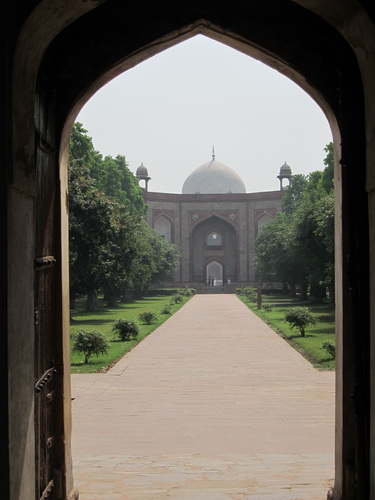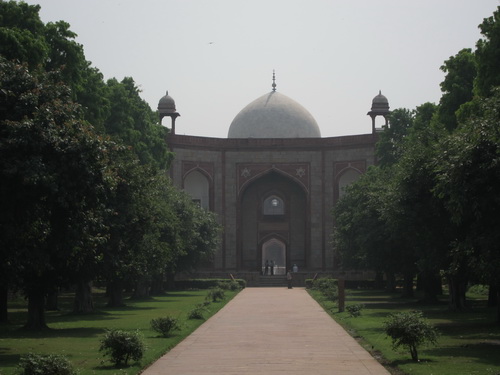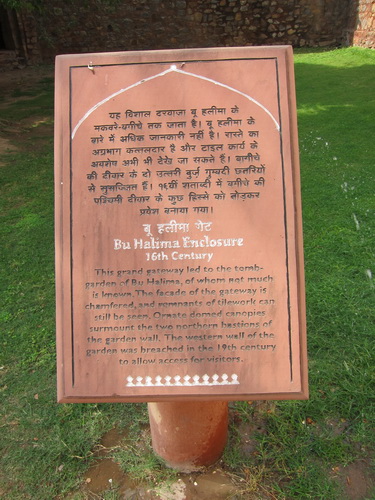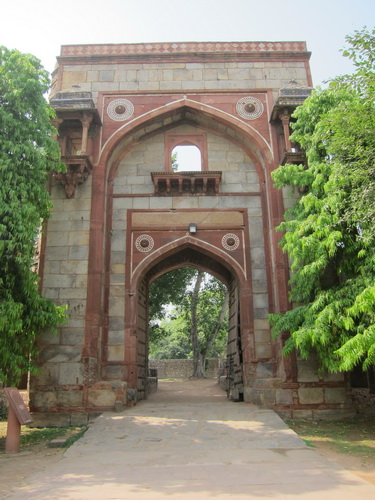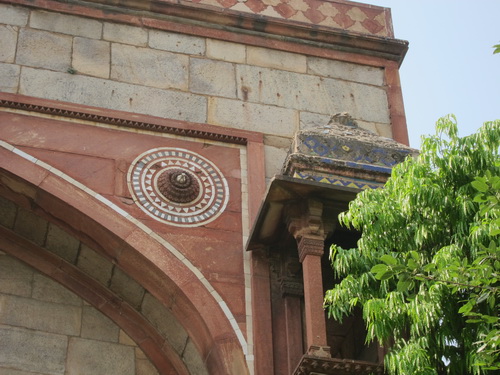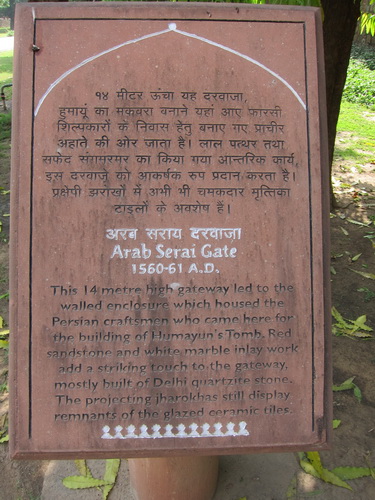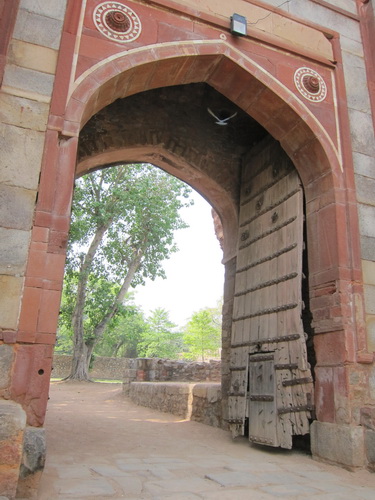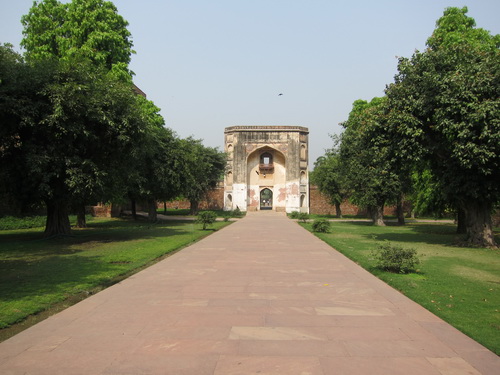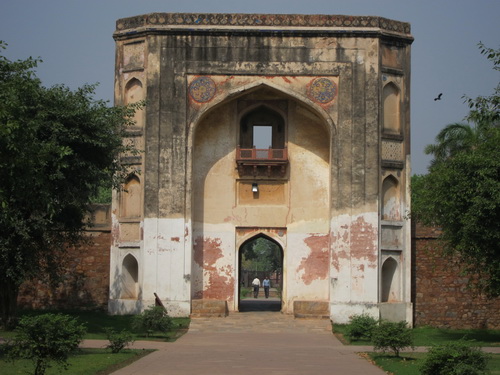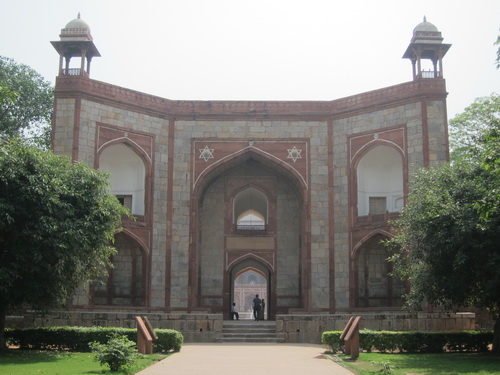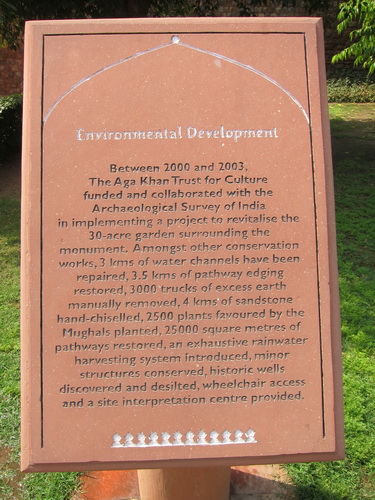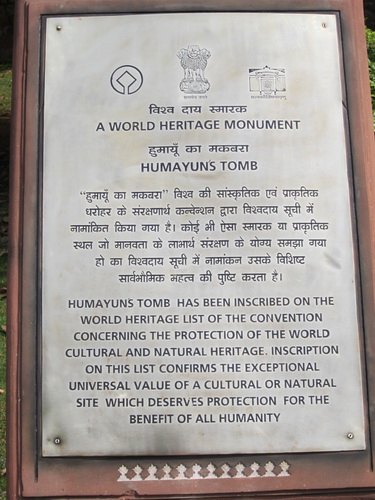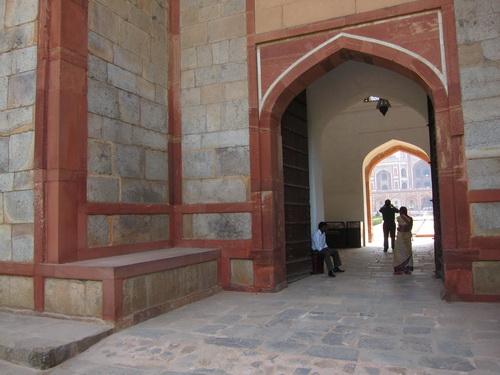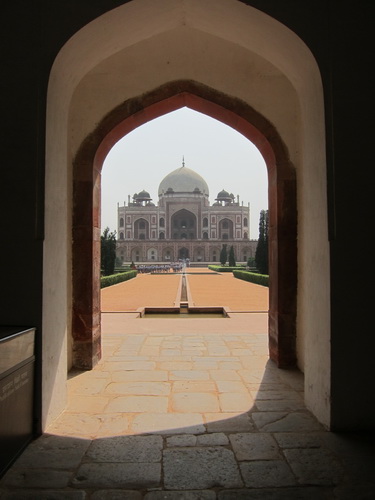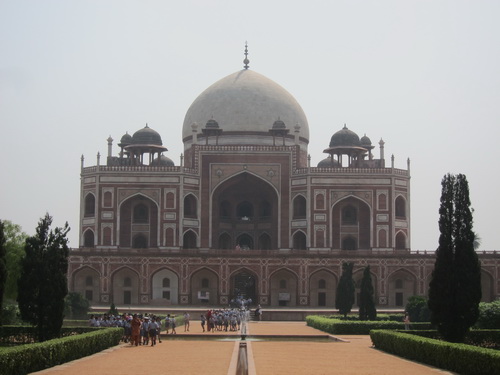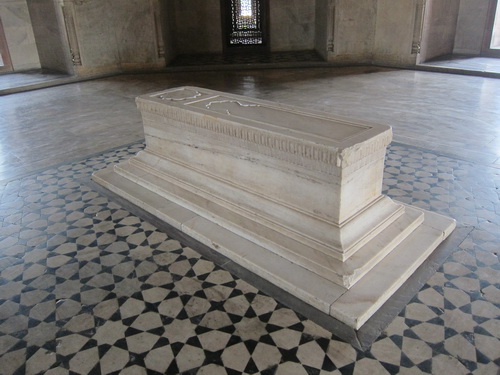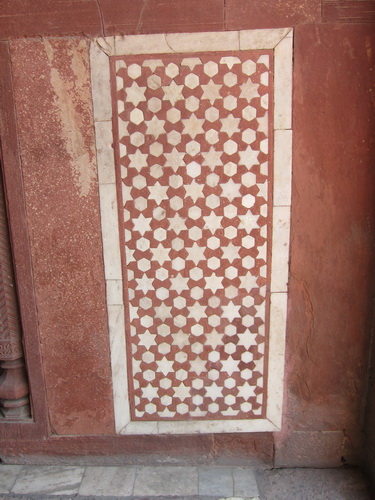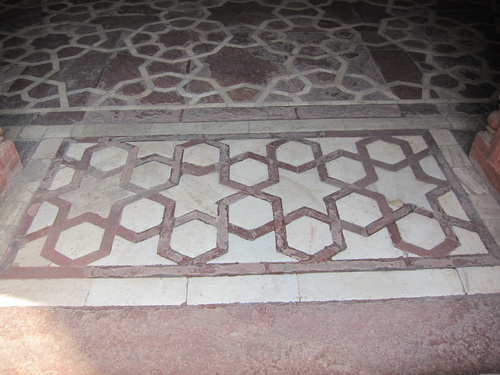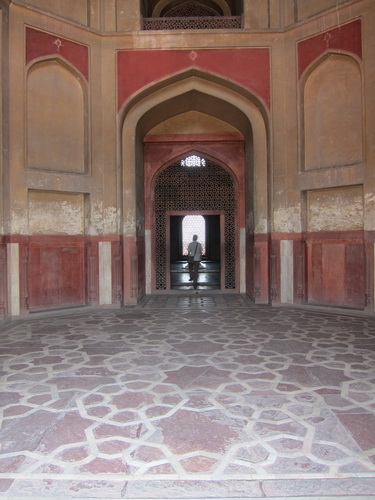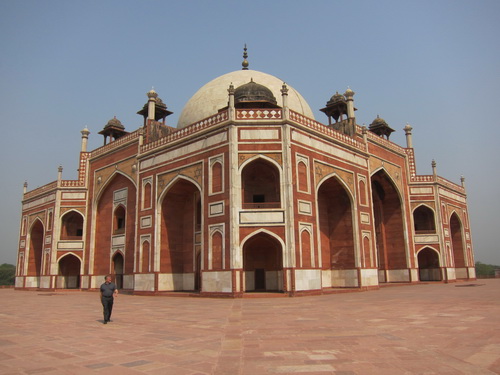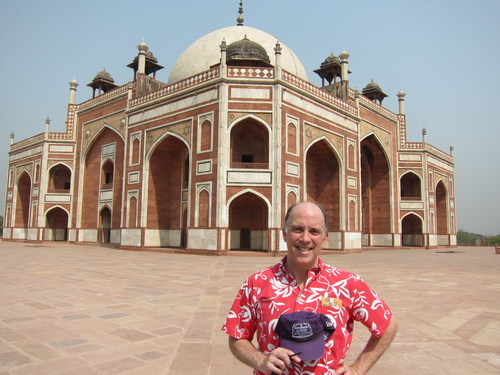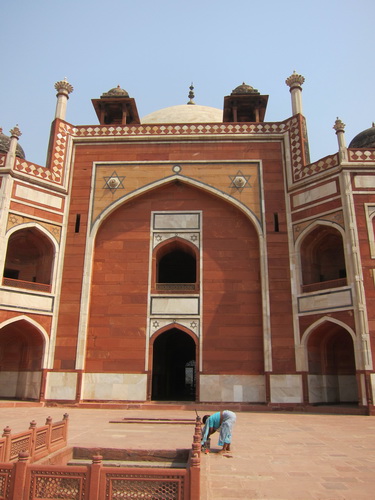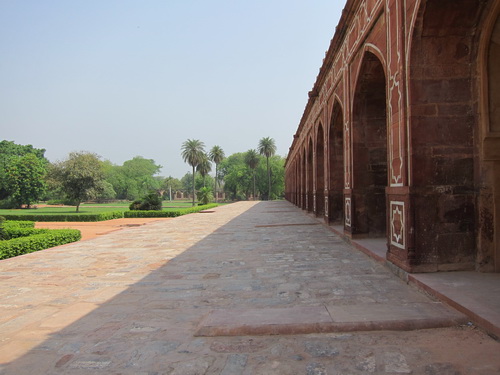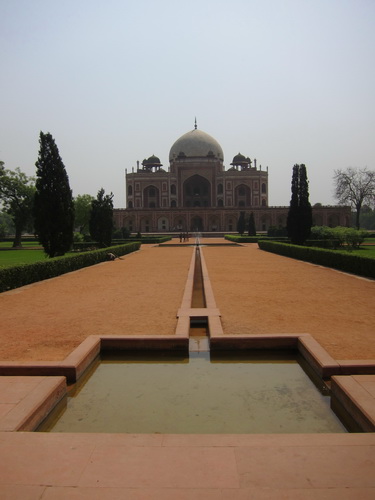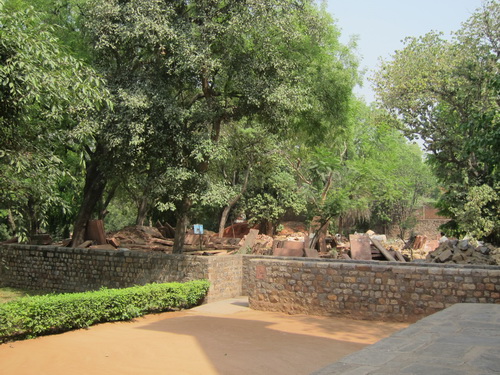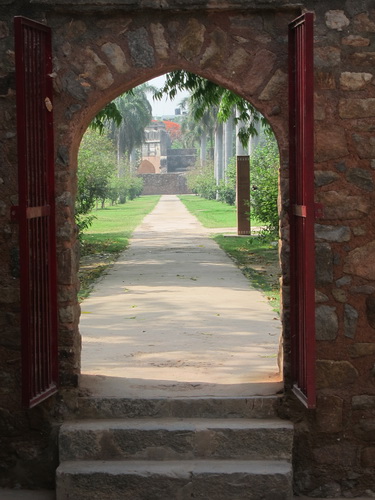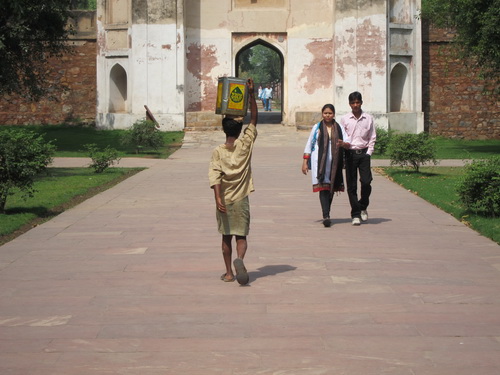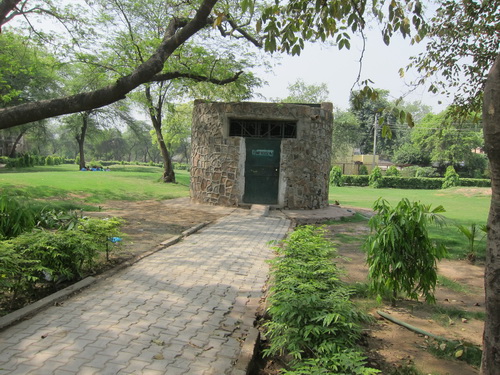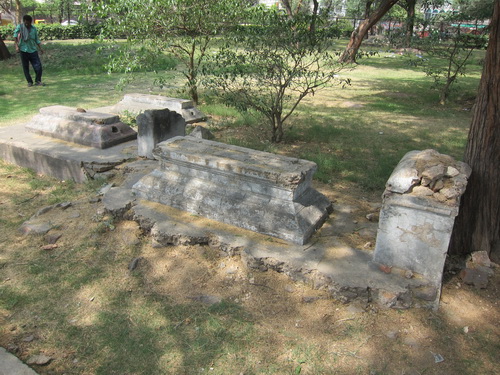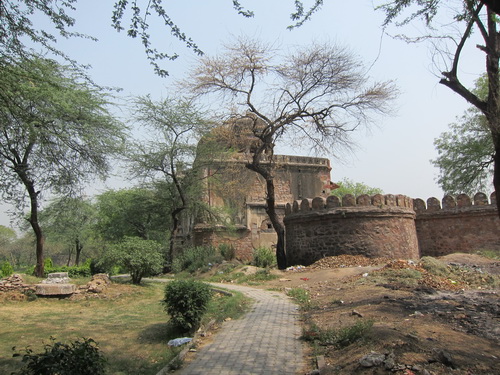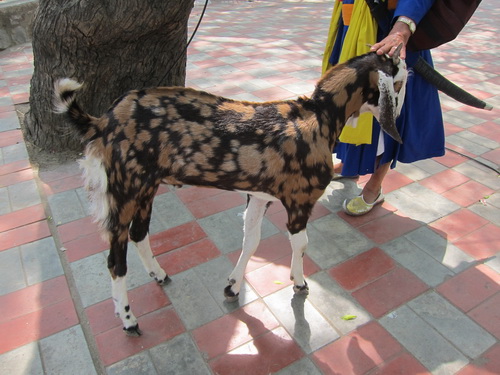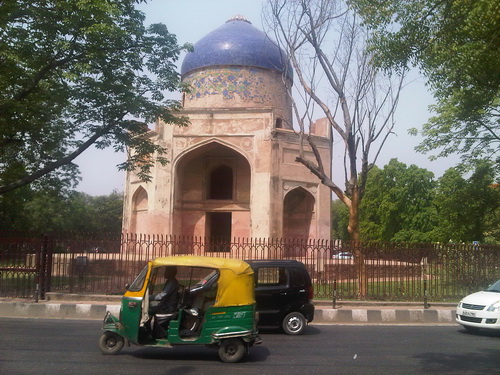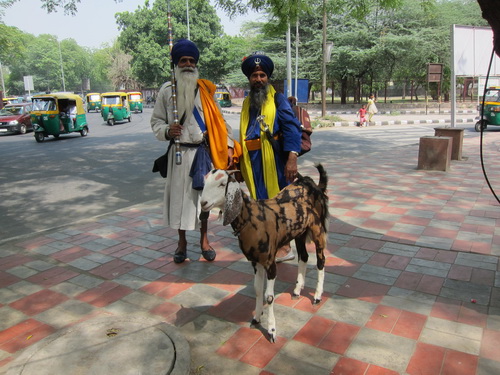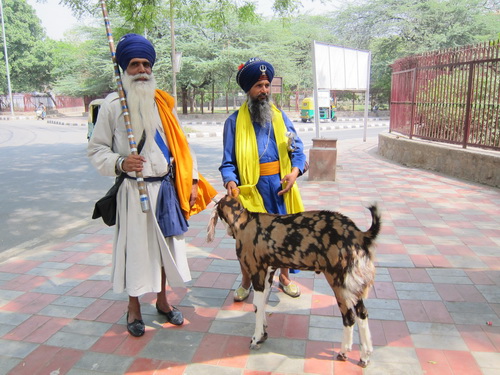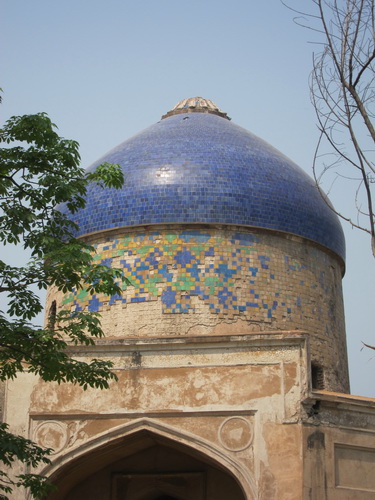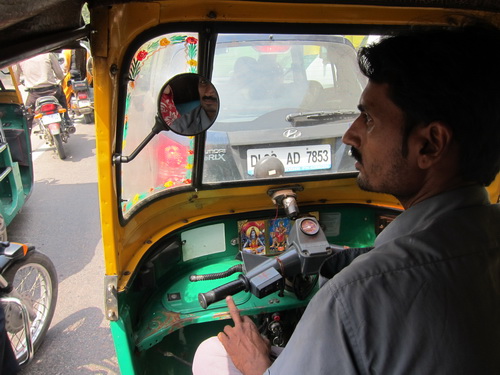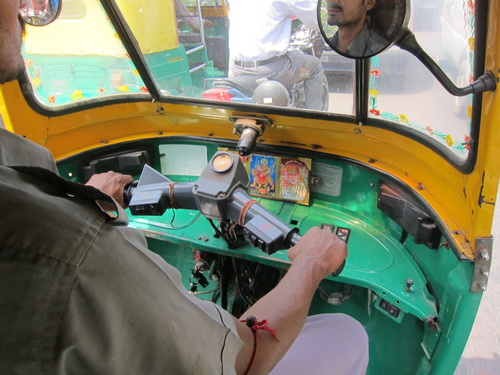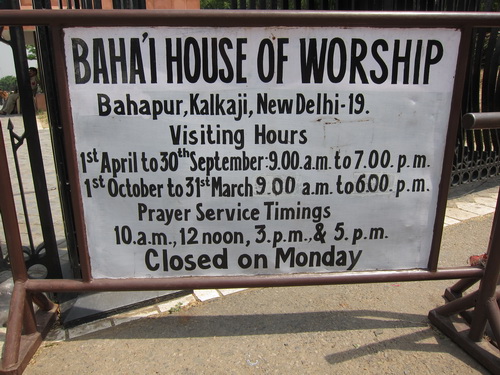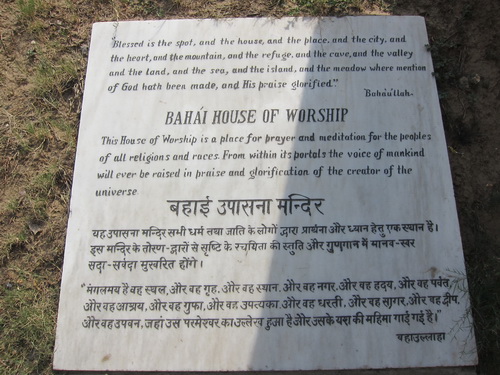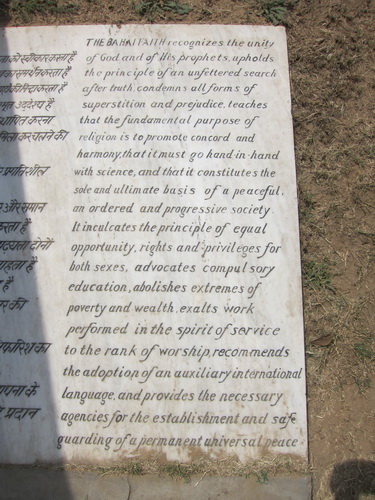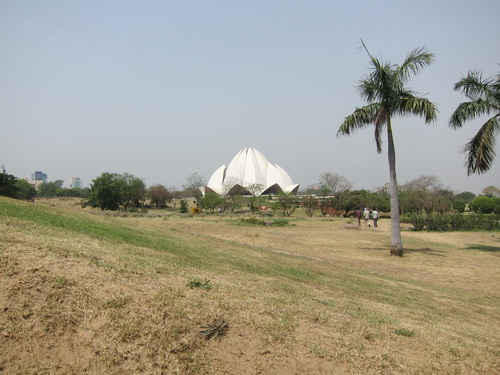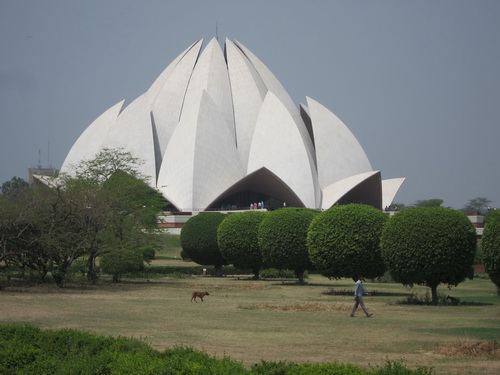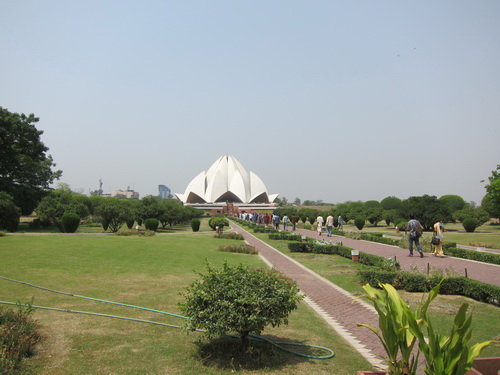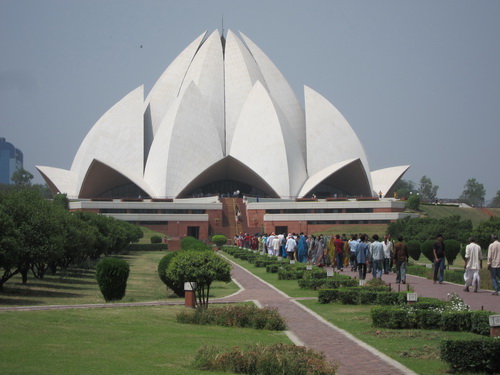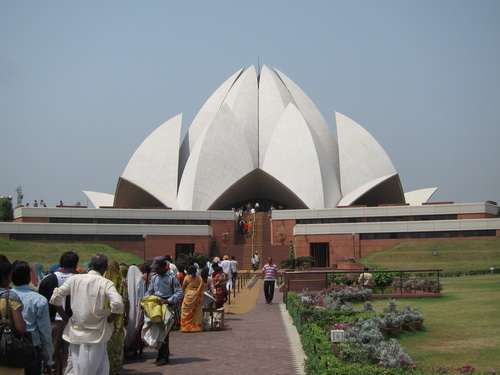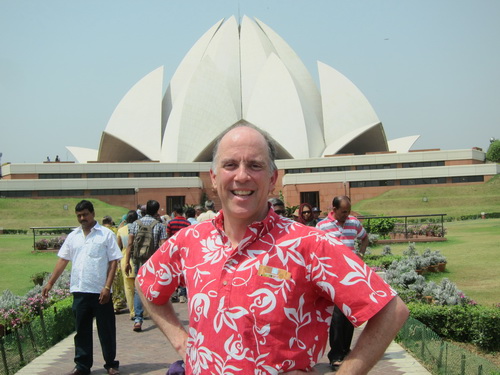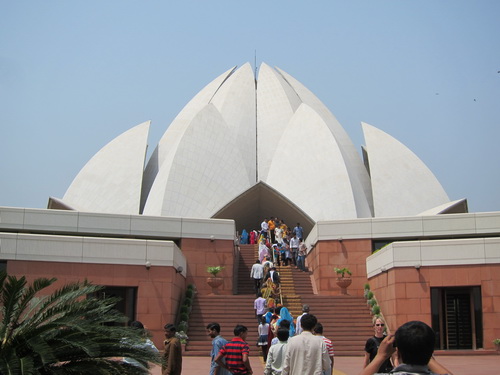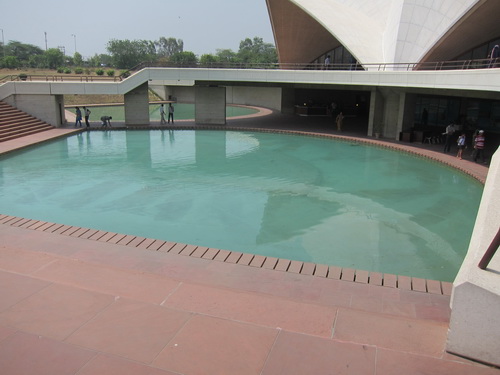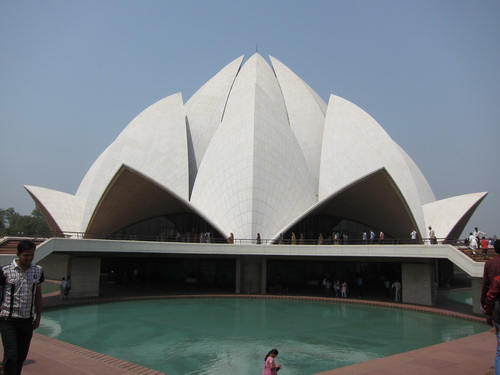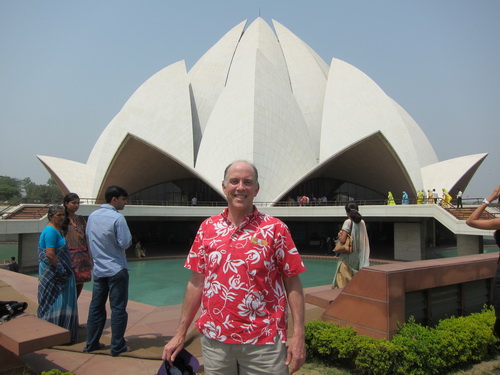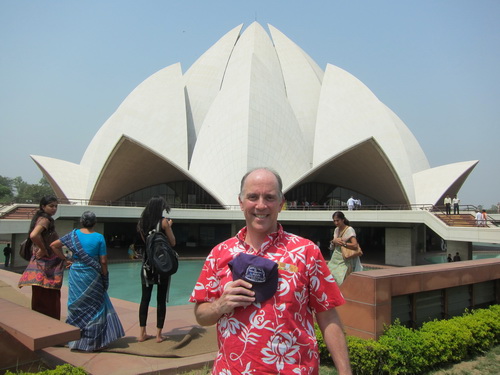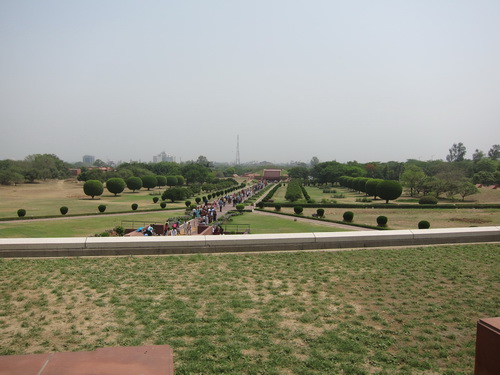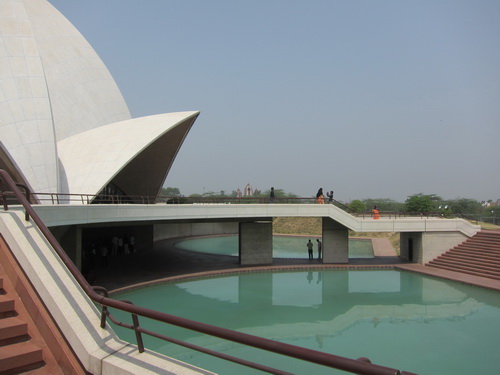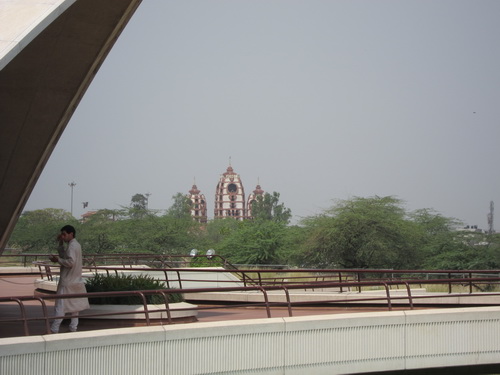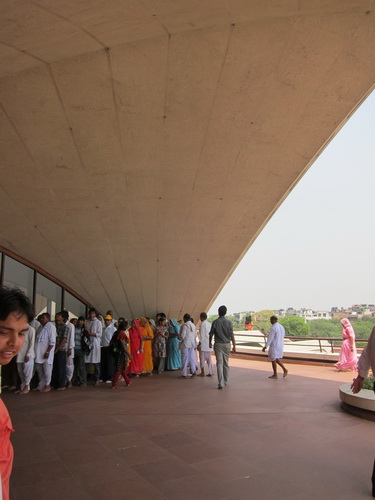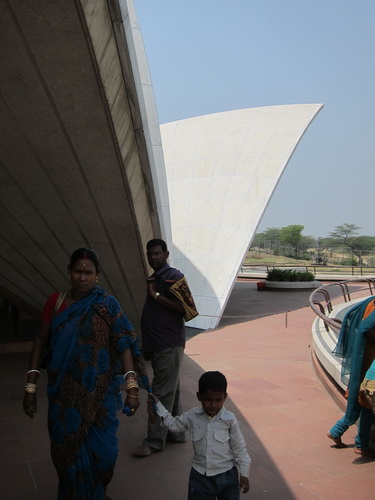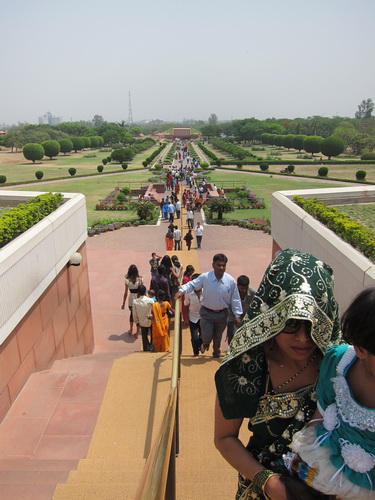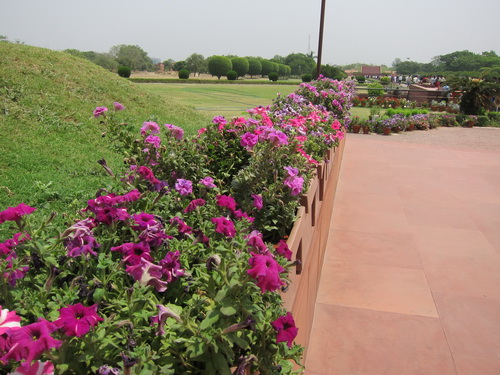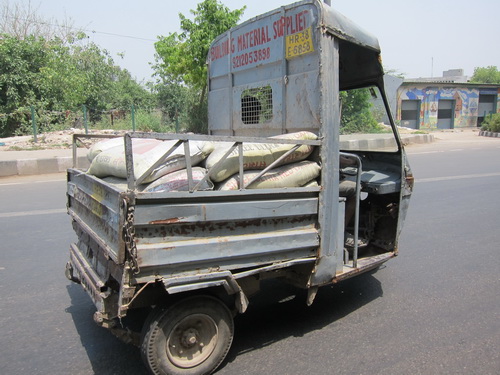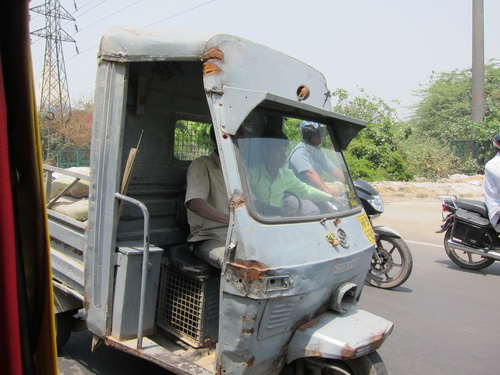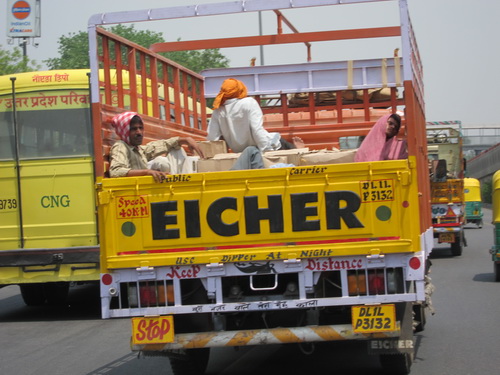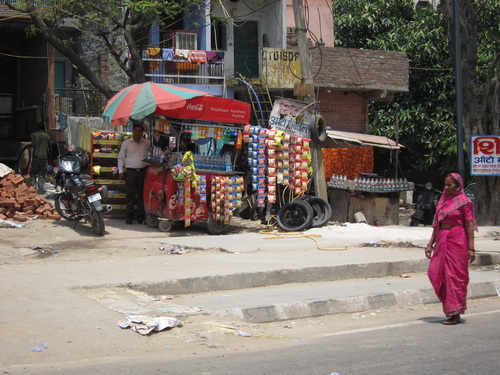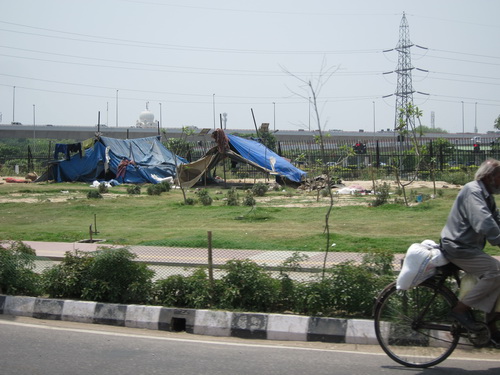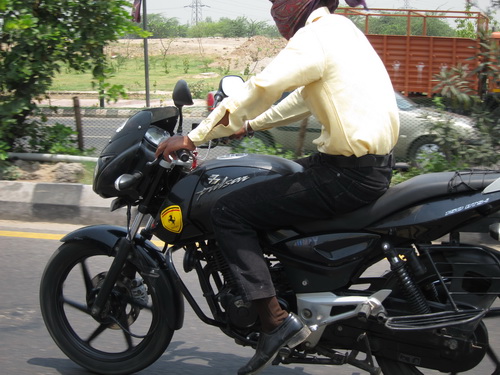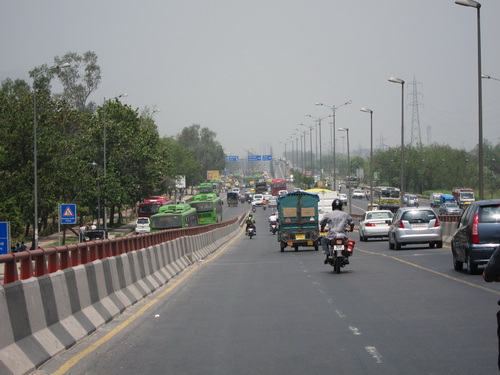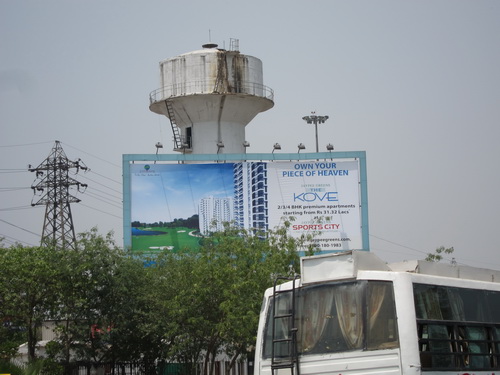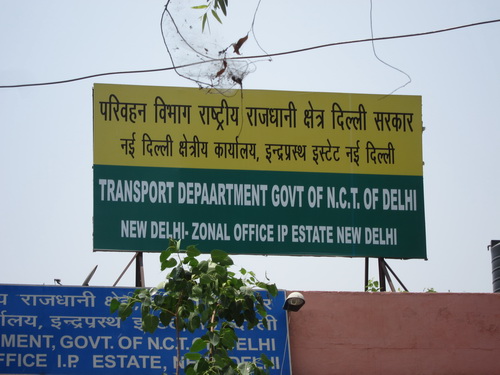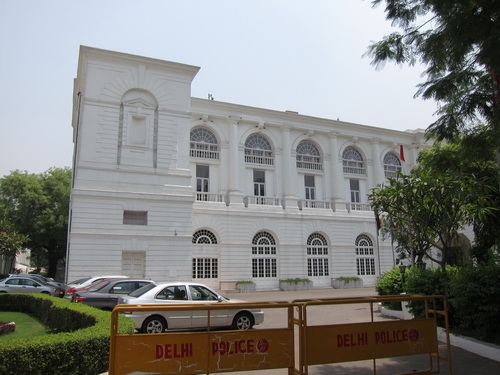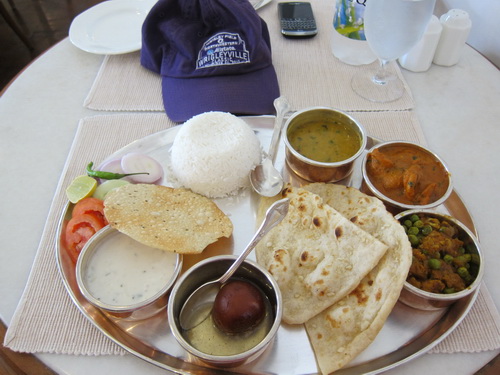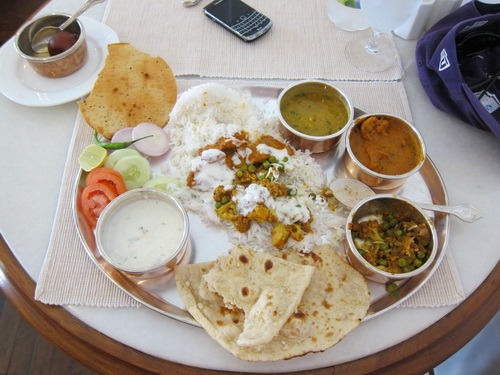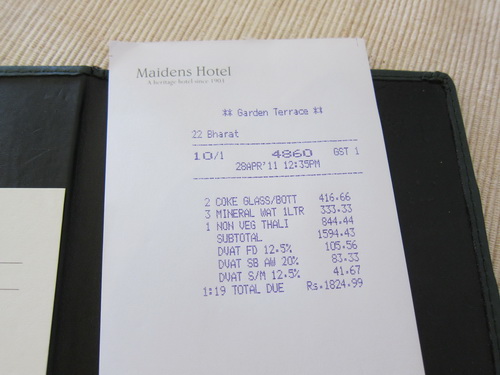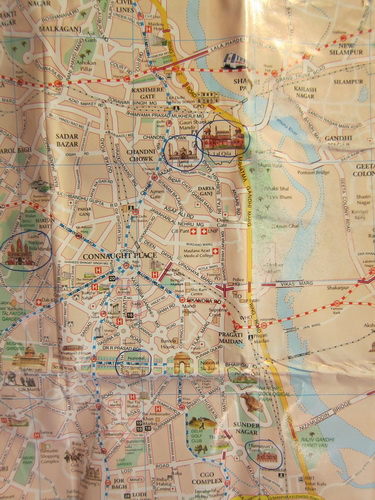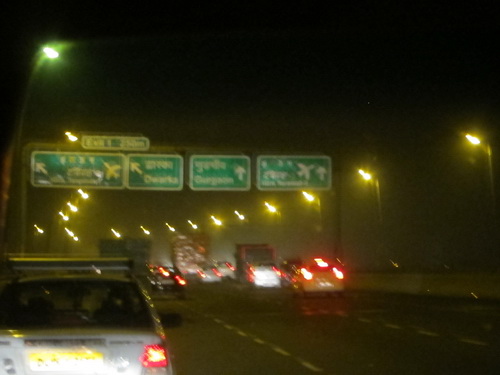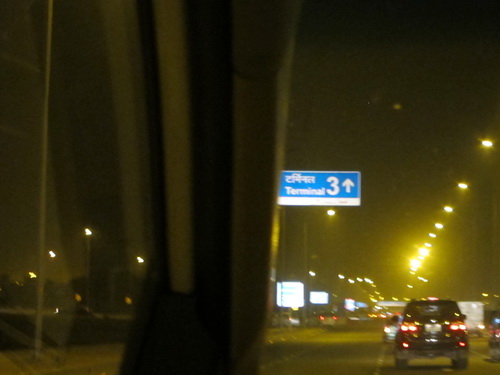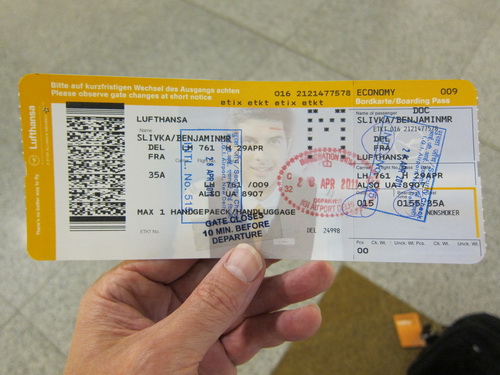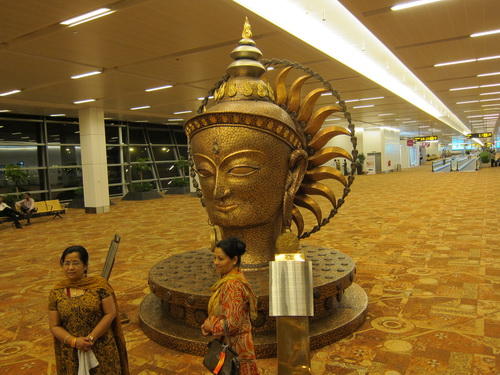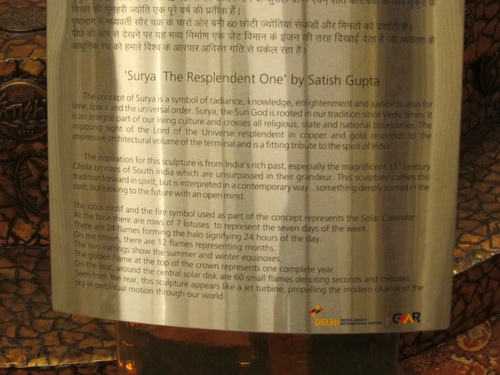 ---

Last updated Friday, September 14th, 2012.
© 1997-2023 slivka.com. All rights reserved.