---
Mon
Dec-23
Bike to Hahei, Hike to Cathedral Cove (Backroads Day 4)
We got up, ate breakfast at the hotel, and then shuttled down to a local beach to get fitted to our bicycles. We rode 4km to the ferry, took a short crossing, and then rode on to Hahei. Ben and Lisa were the only ones who rode up and down Pumpkin Hill (named for the orange color of the soil). 7km up and 7km down. We rode into Hahei, ate lunch, and then hiked to Cathedral Cove. What a beautiful setting -- great sandy beaches, the "cathedral" arch, and the ocean and surf and off-shore rocks.

We hiked back to Hahei, and Ben and Lisa mounted their bicycles again for the return trip -- that was one long, slow climb back up Pumpkin Hill! Ben managed a few photos of "oyster picker" birds on the sand after the return ferry ride. Max, Nate, and Lauren were hungry and decided not to wait for Ben and Lisa, so they took themselves to dinner! Ben and Lisa showed up 30 minutes later, and enjoyed another very nice meal, accompanied by a 2000 Walnut Ridge Pinot Noir from Martinborough (five stars from Michael Cooper). A cross between an Oregon and a California Pinot Noir. Great nose, spicy finish, but not quite the lush fruit of the best California pinots.
---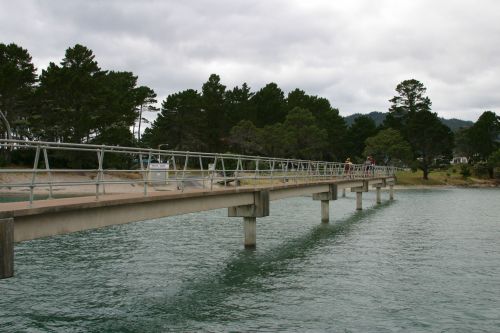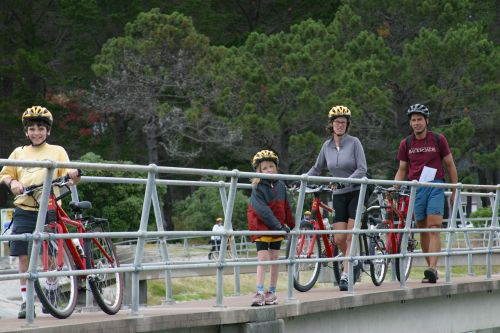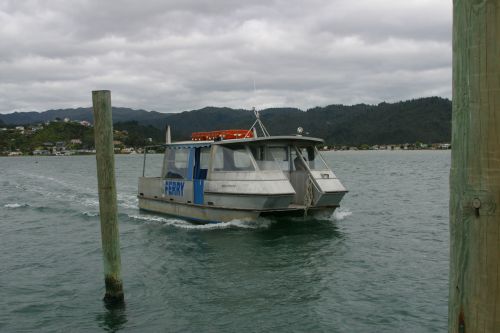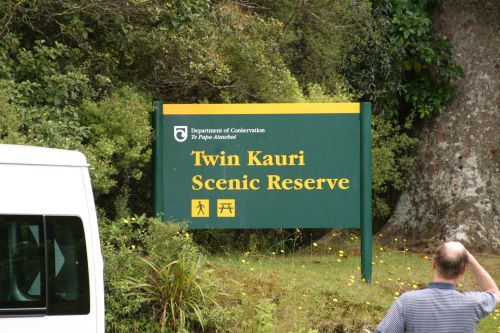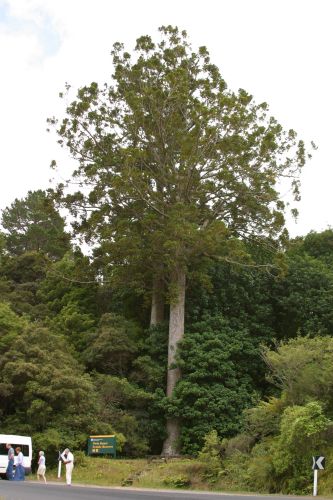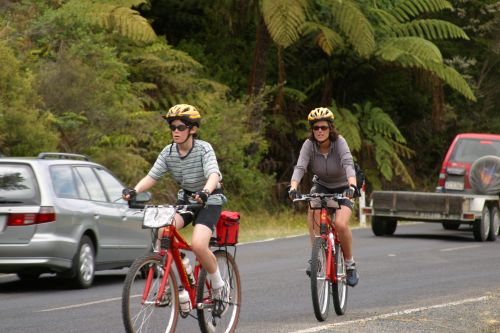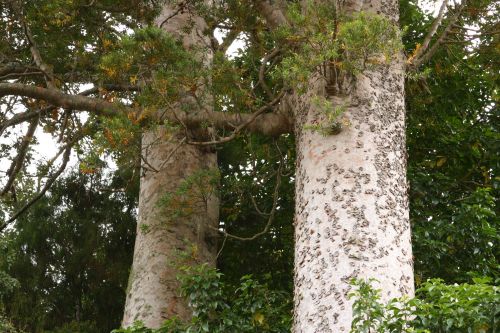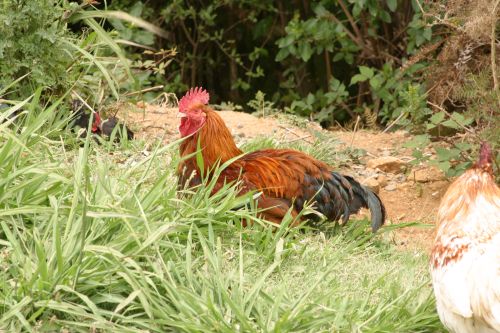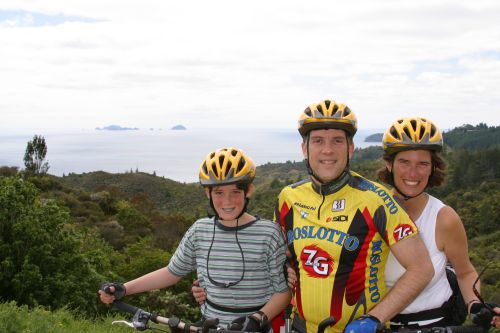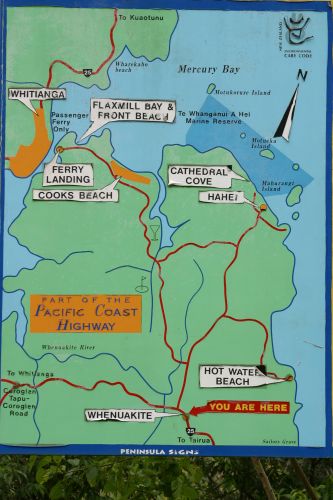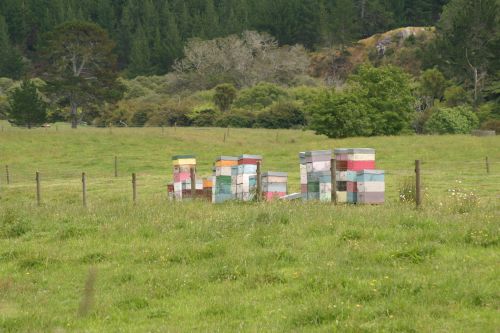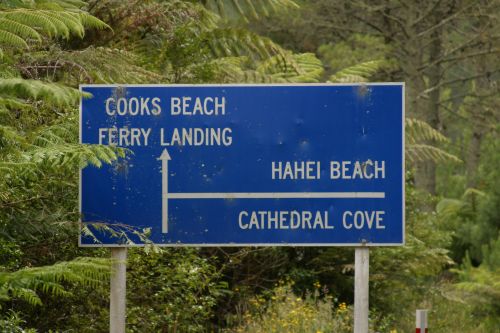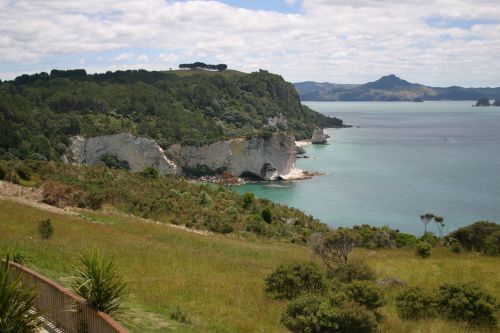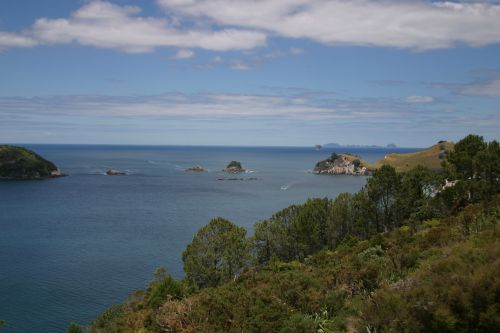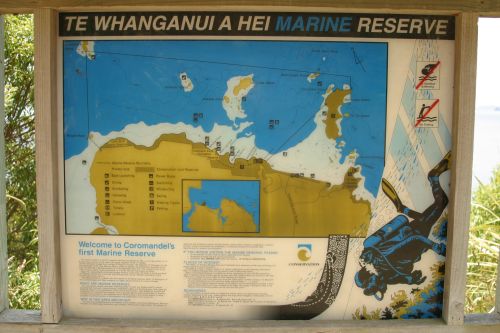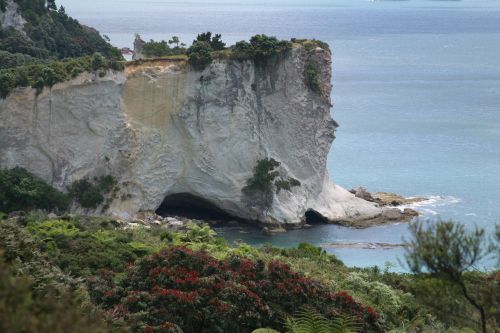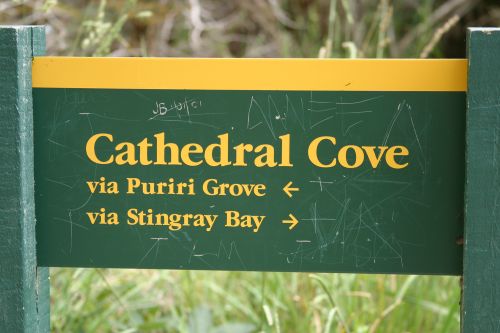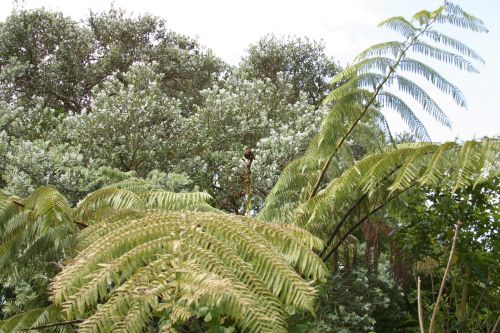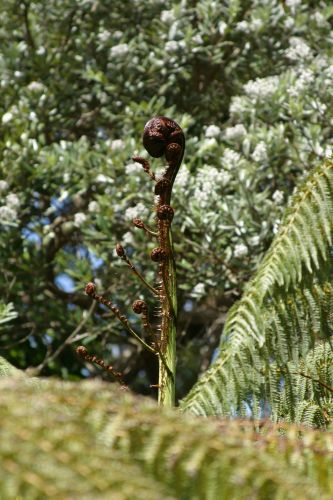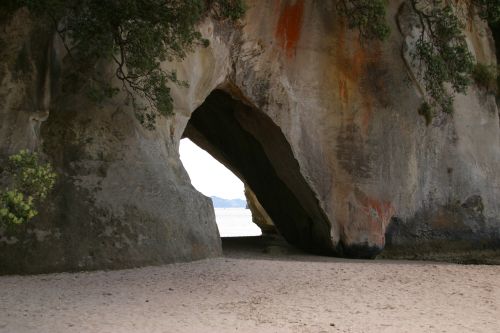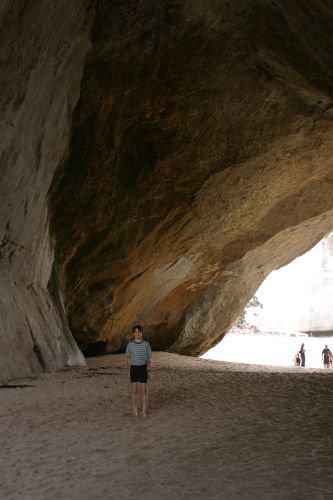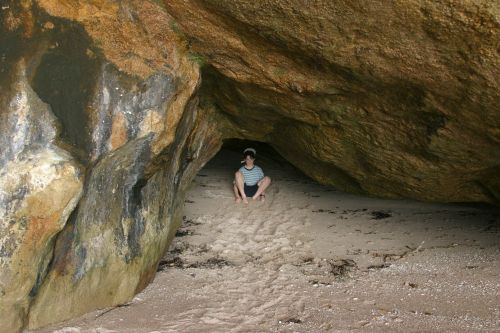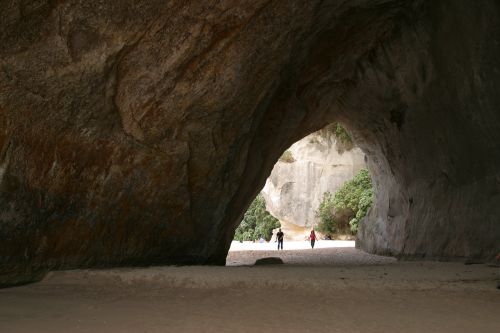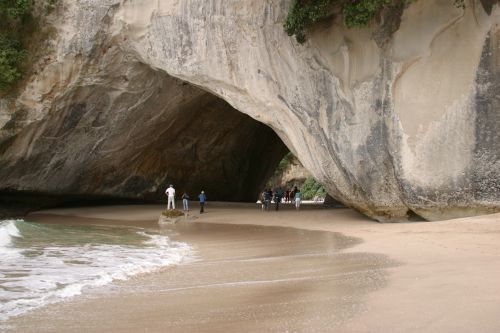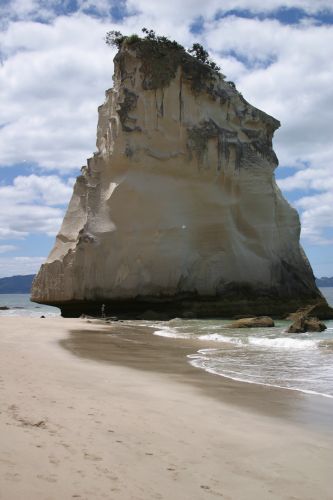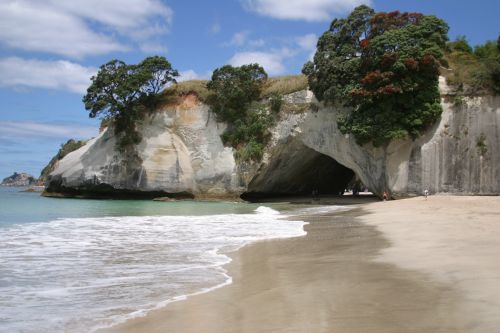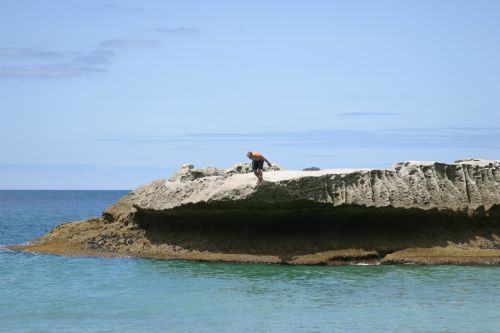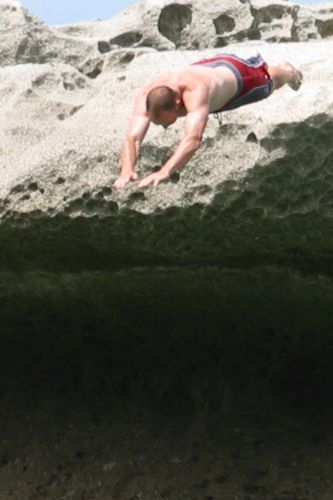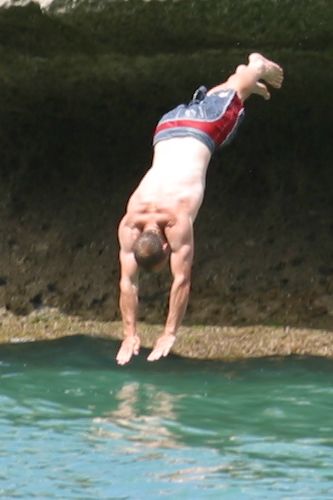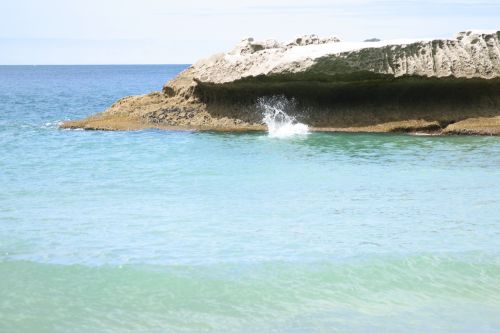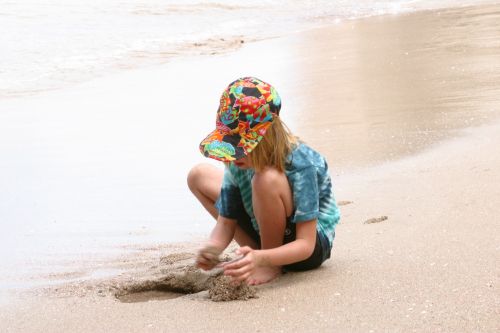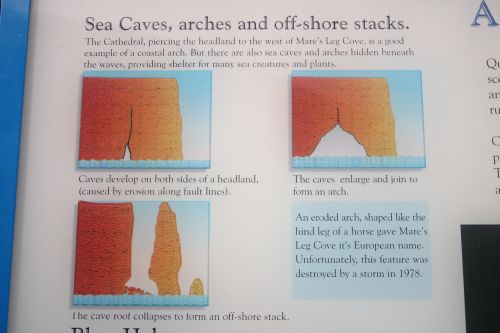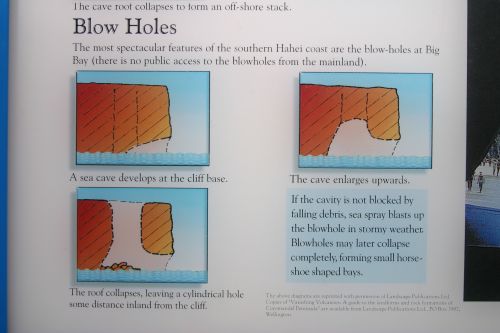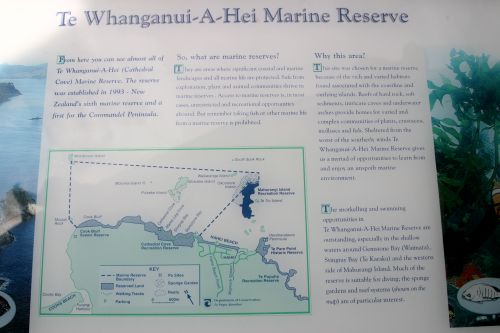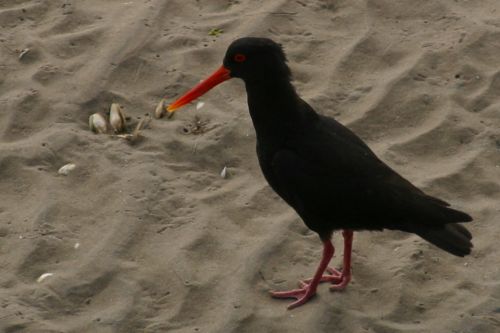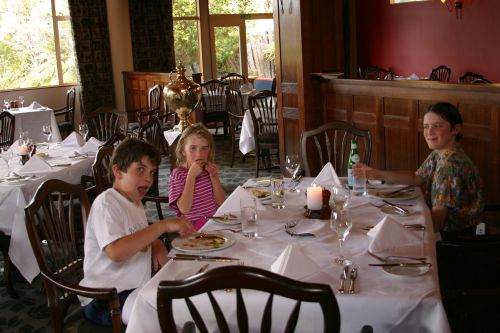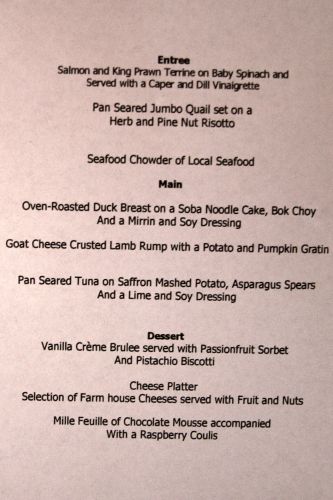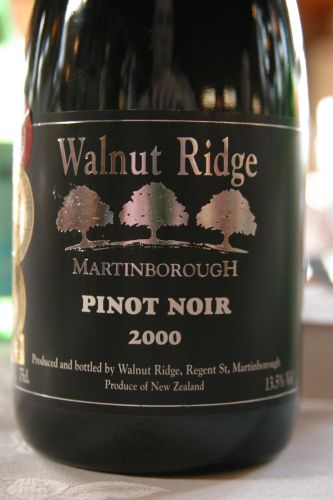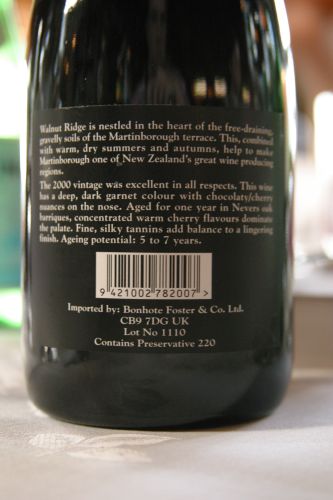 ---

Last updated Saturday, September 8th, 2012.
© 1997-2019 slivka.com. All rights reserved.