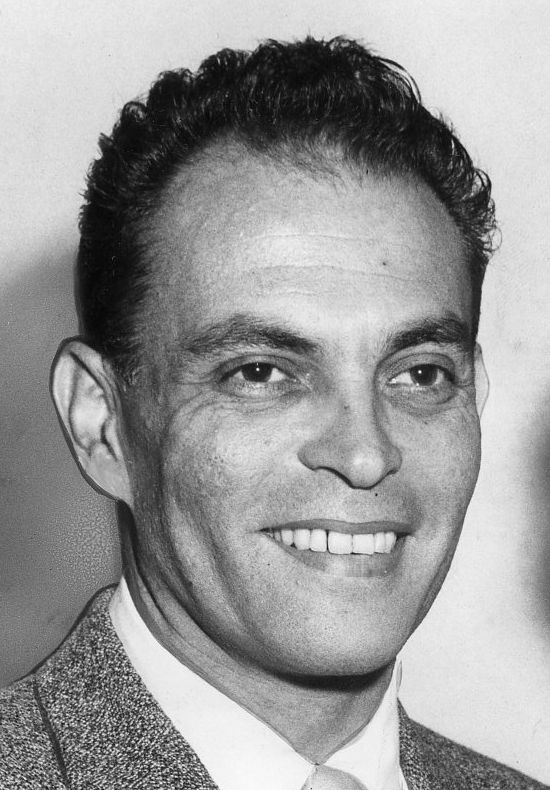 Meyer Slivka, Seattle Symphony Timpanist, Dies at 89
By BENJAMIN W. SLIVKA
Published Wednesday, September 26, 2012.

Meyer Slivka, a timpanist for the Seattle Symphony Orchestra from the 1950s to the 1970s and an accomplished painter and woodworker, died early this morning in Seattle. He was 89.

The cause was pneumonia, his family said.

During his 30 years as a professional musician, Slivka had the honor to work with Leopold Stokowski, Yehudi Menuhin, Antal Dorati, Sir Georg Solti, and Arthur Fiedler. He performed with symphony, opera and ballet companies in San Francisco, New York City, and Seattle, toured with the Seattle Symphony Orchestra in Europe, and played jazz at local clubs and the Monterey Jazz Festival. He recorded with Noah Greenberg's Pro Musica, Harry Partch, and the Seattle Symphony Orchestra.

In his 2001 unpublished memoir, Slivka recalled: "My earliest memory is sitting in Kindergarten in Chicago, Illinois, in a music class. Every one had rattles or triangles or finger cymbals, but there was just ONE snare drum with drum sticks, that was passed through the room from seat to seat, day after day, so everyone had a chance to play it. It was with great impatience I awaited my turn to play on the skin head with sticks so the snares would make a raspy sound!"

When he was not practicing or performing, Slivka enjoyed golfing, food, and puttering around in his workshop, building things. He bought a lathe and turned his own drumsticks and wooden heads for his golf clubs. In the 1960s, he built a Theremin to experiment with electronic music, and a "hi-fi" set, an oscilloscope and color TV -- all Heathkits. He also built beautiful mahogany cabinets to house the color TV and the speakers he designed for the hi-fi set. In the mid-1970s he started building electronic music synthesizers and carefully crafted four guitars, bending the rosewood sides and creating intricate mosaic inlays around the sound holes.

Meyer Benjamin Slivka was born on April 8, 1923, at St. Joseph's Hospital near Mishawaka, Indiana, to Nathan and Fannie Slivka, who had separately immigrated to the United States in 1904 from Berdychiv, Ukraine. After a few years in Chicago, his family moved to San Francisco, where he graduated from high school in 1941 and enlisted in the U.S. Navy in 1943.

After training as an aerographer in New Jersey and being stationed in the UK -- where he claimed his most dangerous "action" was taking weather measurements in a plane being flown by a hung-over pilot -- he returned to San Francisco after the end of WWII and was honorably discharged in 1946.

Slivka studied music on the GI Bill and graduated from San Francisco State College, then played for the Little Orchestra of San Francisco, the San Francisco Opera, and the San Francisco Symphony Orchestra. During his time in San Francisco, he was briefly married to Ethel Phillips and his son Michael was born.

He moved to New York City in 1956 and spent a few years touring with the Ballet Russe de Monte Carlo and performing for Broadway shows 'The King and I', 'Brigadoon', 'South Pacific', and 'Wish You Were Here'.

In 1958 Slivka moved to Seattle to become the principal timpanist with the Seattle Symphony Orchestra under Conductor Milton Katims. Shortly after arriving, he met Enid Miller, a classical music buff and a local librarian, and they were married in 1959.

In 1961 the new Opera House (built for the Seattle World's Fair) opened, and the inaugural Symphony performance included the "1812 Overture" by Tchaikovsky. Instead of a cannon, a repeating shotgun was used, and at the end of the piece it was arranged that Katims was to call Slivka to the stage with the weapon. To bring a little levity to the occasion, Slivka constructed a caricature of a dead bird, and after the thundering finale, he walked on stage carrying the creature -- and the audience cheered.

After retiring from the Symphony in 1980, he spent more time on his painting -- both water colors and acrylics, continued to play a lot of golf, and even tried a turn as a real estate agent for a few years.

In his later years he enjoyed simple pleasures: watching Tiger Woods golf on TV, testing his wits with a crossword puzzle, savoring a nice meal and a glass of wine, walking around his neighborhood, and taking an afternoon nap.

In addition to his wife Enid, of Seattle, Slivka is survived by his sons Michael, of Tacoma, Alexander, of Anchorage, and Benjamin, of Clyde Hill, WA; his daughters Rebecca, of Seattle, and Hebe, of Bluffton, South Carolina; and eight grandchildren.

A memorial service will be held on Saturday, October 13, 2012, in Seattle. Contributions for the construction of a park bench in Meyer's memory may be made at www.slivka.com/bench (via the Seattle Parks Foundation).