---
Wed
Jul-09
Backroads Day 4: 62 bike miles, Vittorio Veneto, Pasiano, Hotel Villa Luppis
We rode 62 bike miles in ~6 hours with a cumulative elevation gain of 2,270 feet.


After breakfast at the hotel we set out at 9:08 a.m. on the longest ride of the trip. Ben, Lisa, and Max took the Montaner Loop option (15.1 miles, 829 of cummulative elevation gain) and then rendezvoused at a park in Vittorio Veneto for a picnic lunch.

Nate was climbing a tree and managed to break off a branch and get a portion of the tree embedded in his right shin. So Gabriele and Ben took Nate to the emergency room at the local hospital, where after a 2 hour wait the doctor gave Nate a quick shot of Lidocane, extracted the (large) "splinter", and flushed and bandaged the wound. €24.75 for that and another €17.00 for a 3 day prescrption of Zithromax antibiotic.

Lisa and Max had departed earlier, and Ben started out again on the bike and managed to catch up with leader Jeff and Lauren. After Gabriele picked up Lauren, Ben and Jeff cranked their pedals and caught up with a few of the other riders. Eventually Ben was on his own, and got to Hotel Villa Luppis where the additional 6K loop was available. Max and Lisa bailed on the metric century, but Ben pressed on, arriving back at the hotel at 5:50 p.m.

We had dinner at the hotel (just OK) accompanied by a wine made by the hotel's sommellier.
---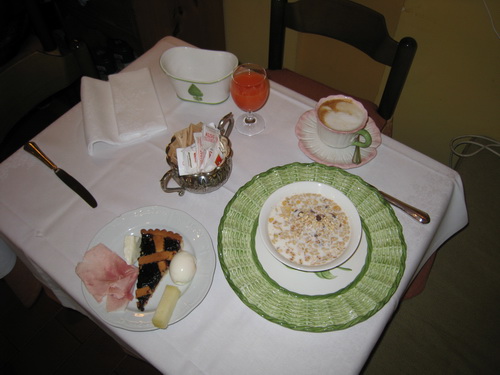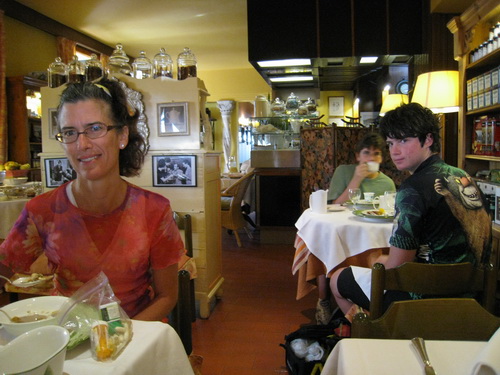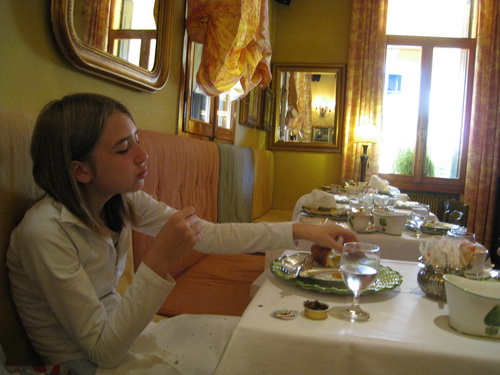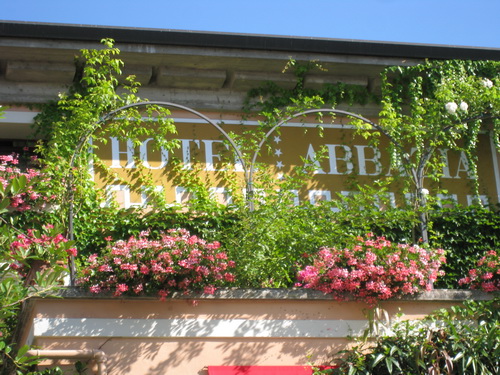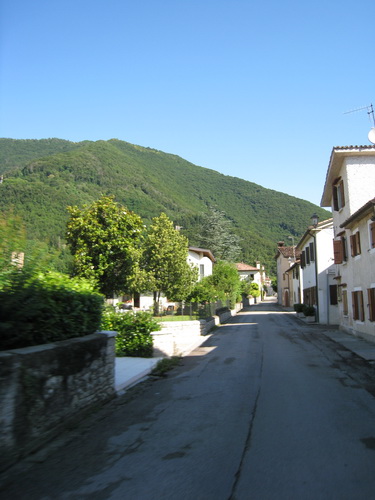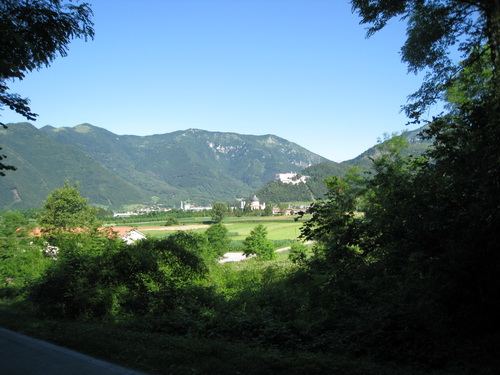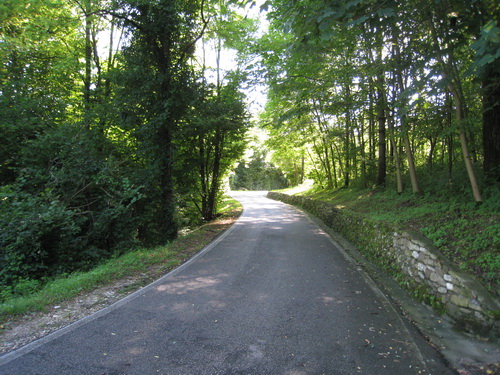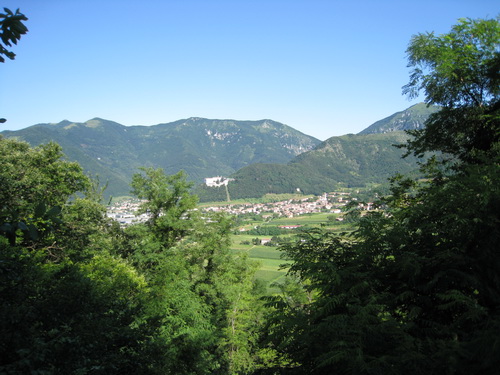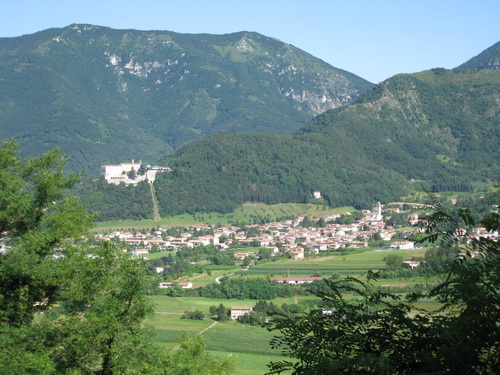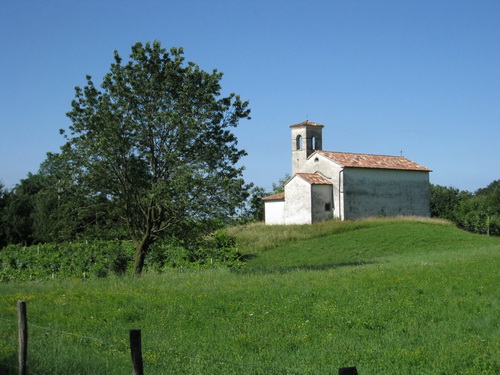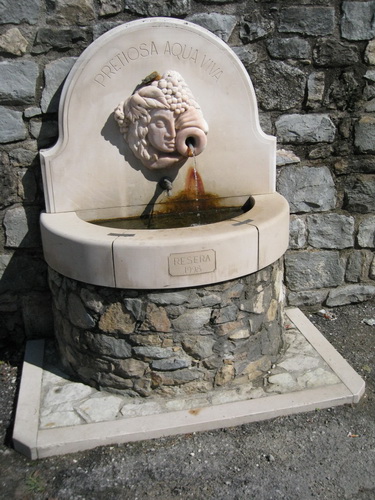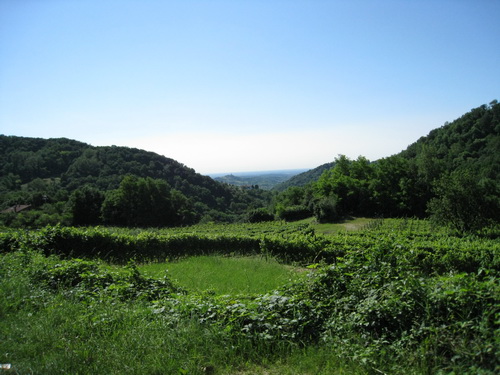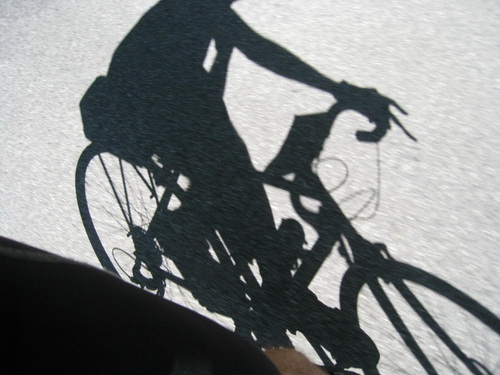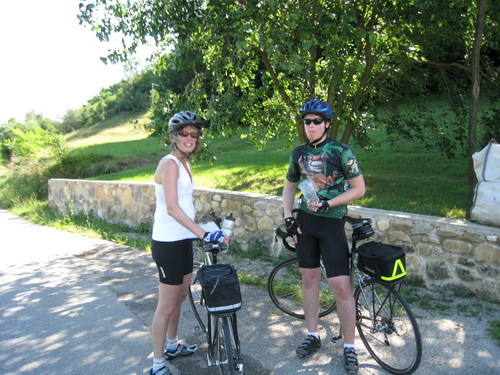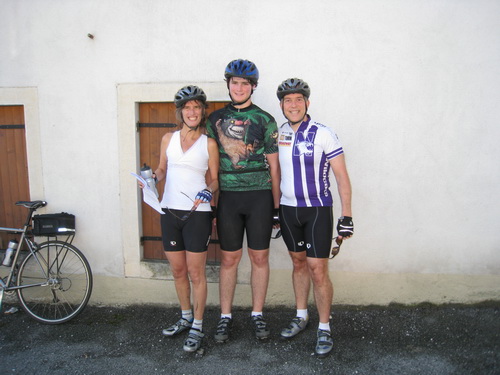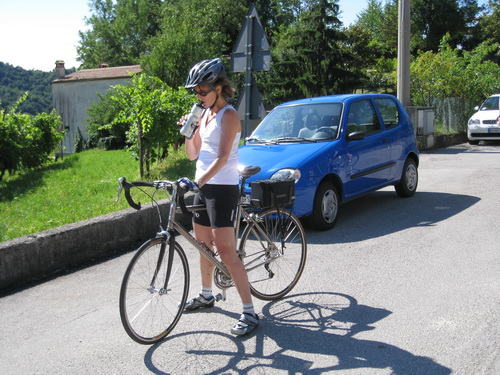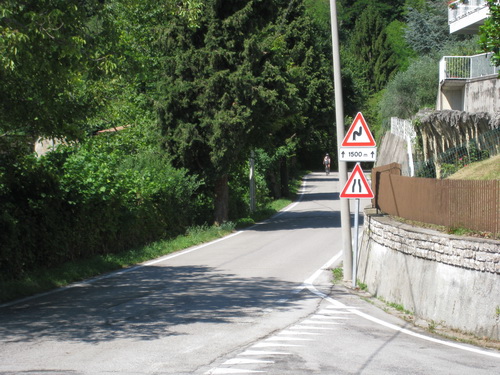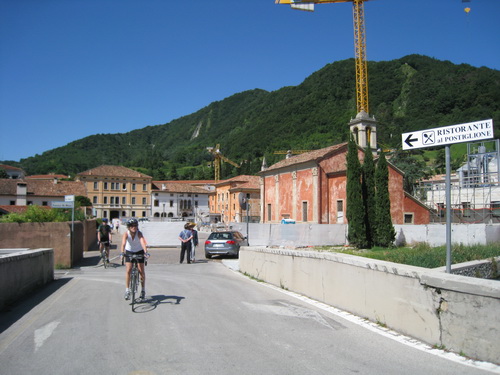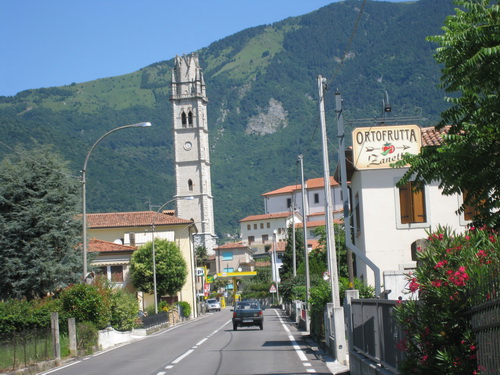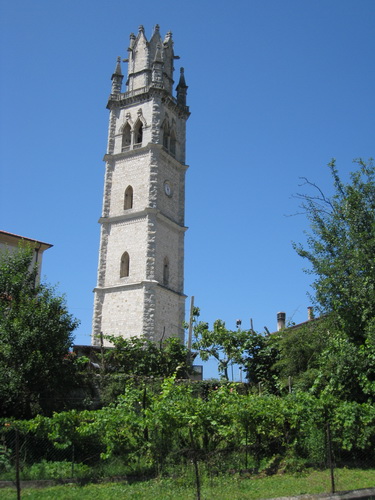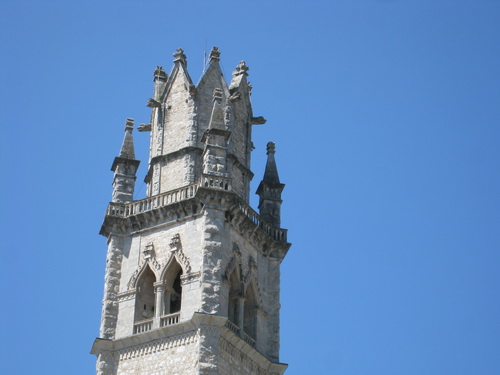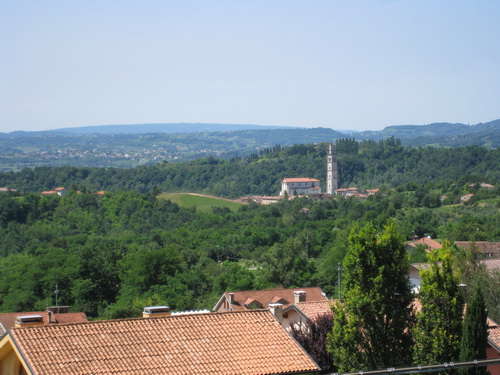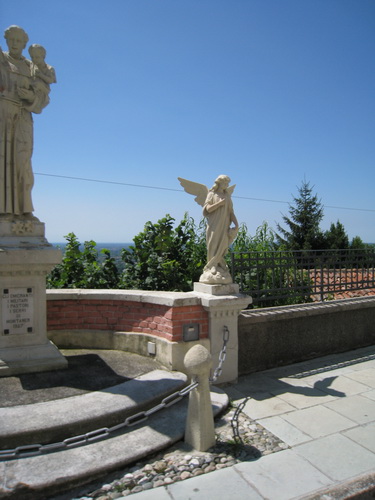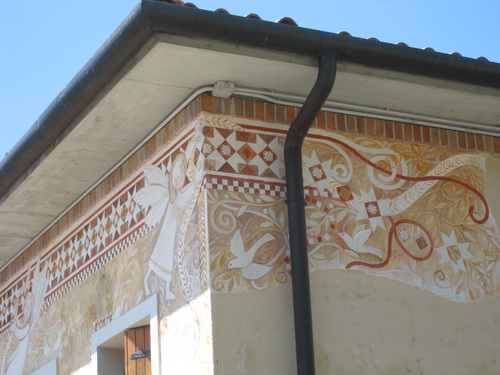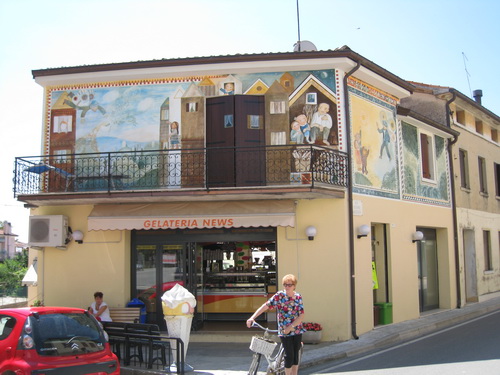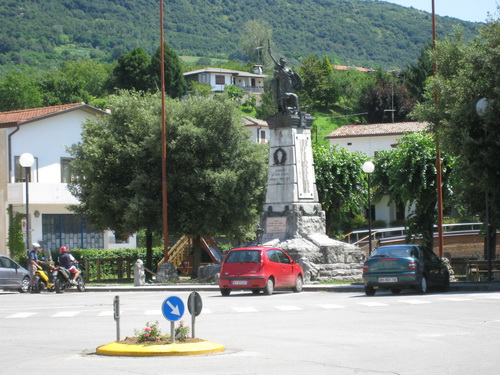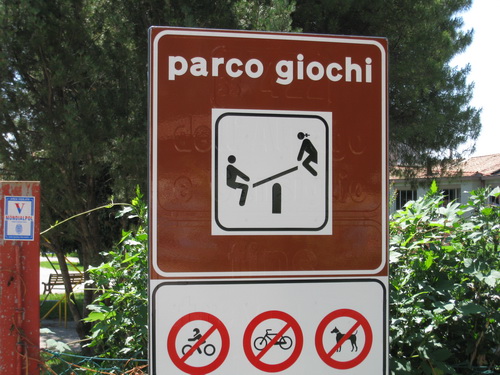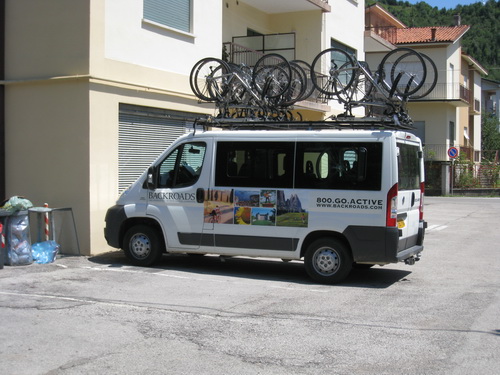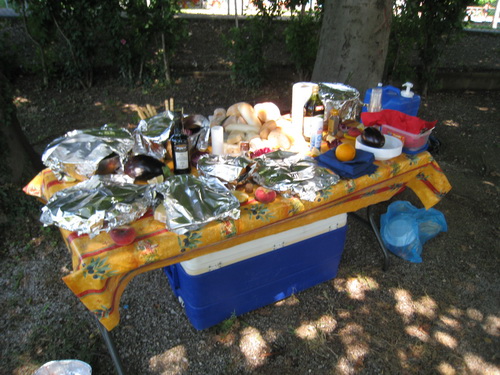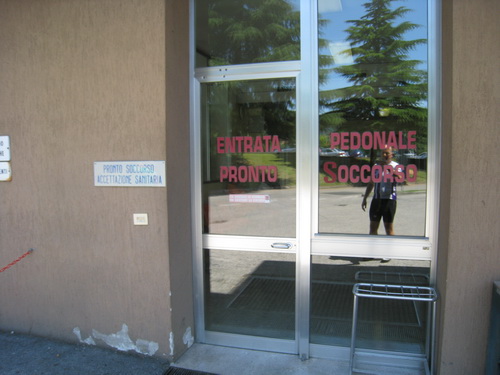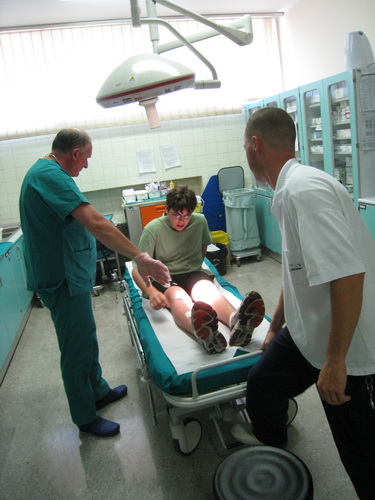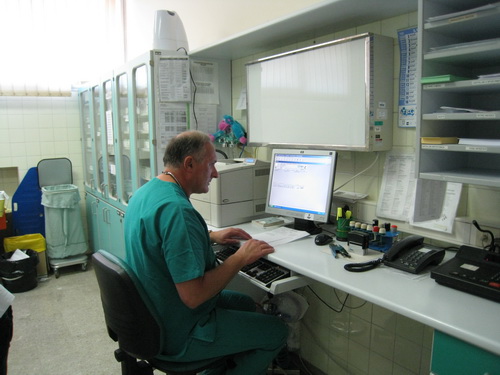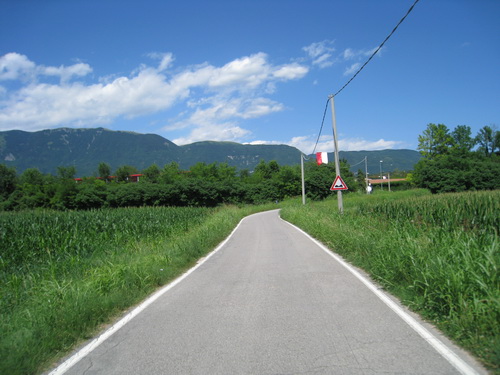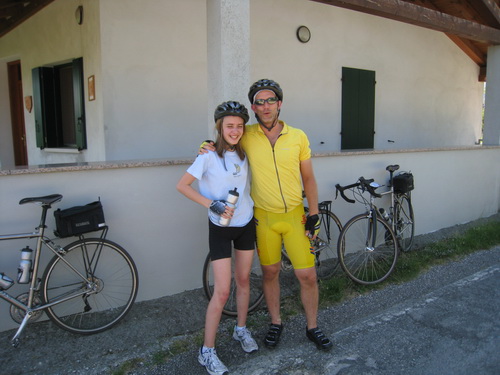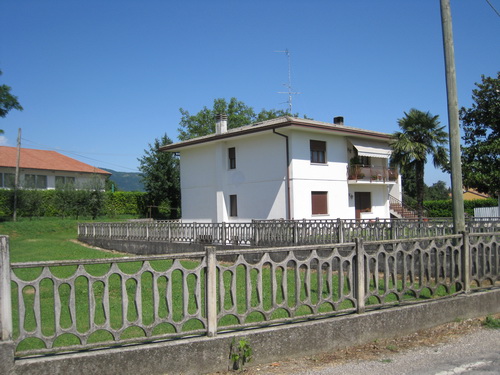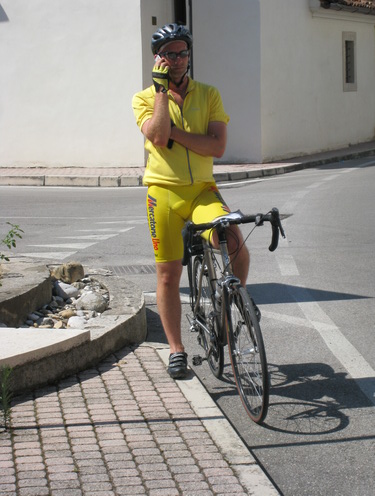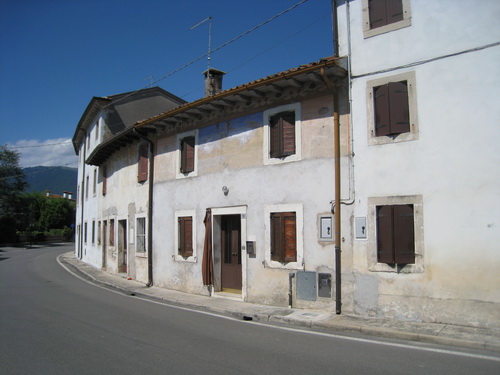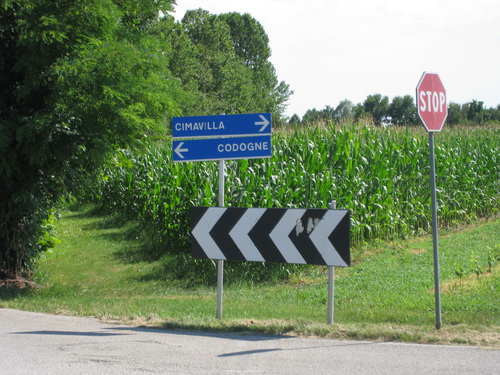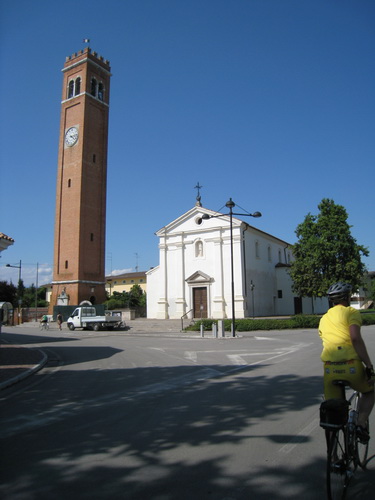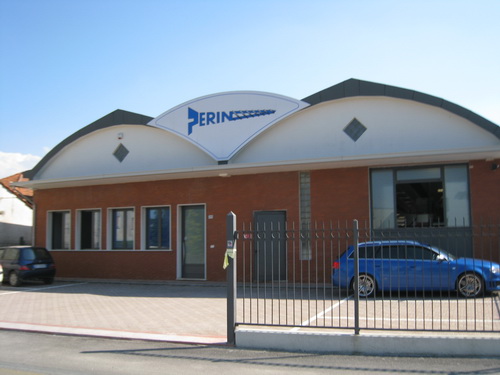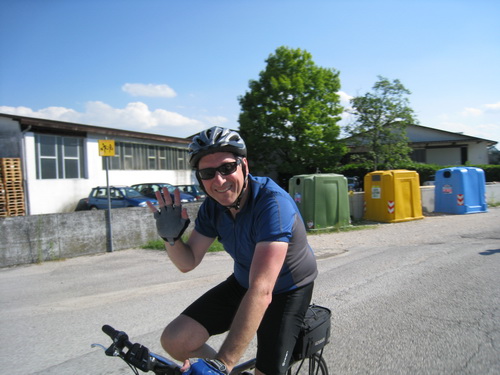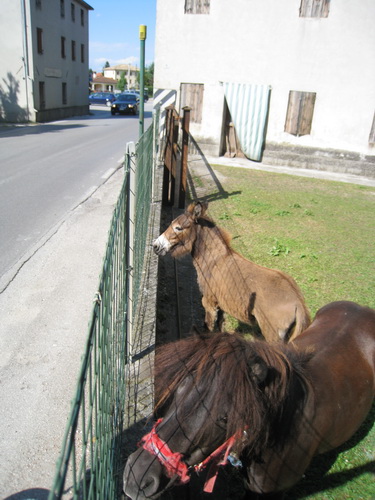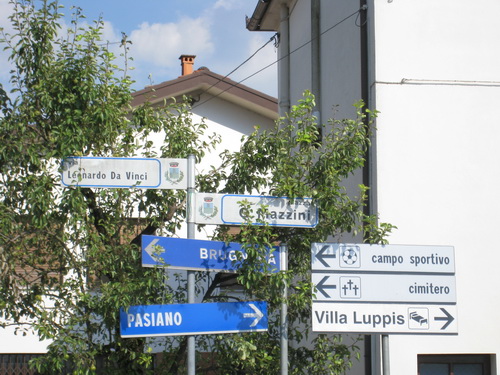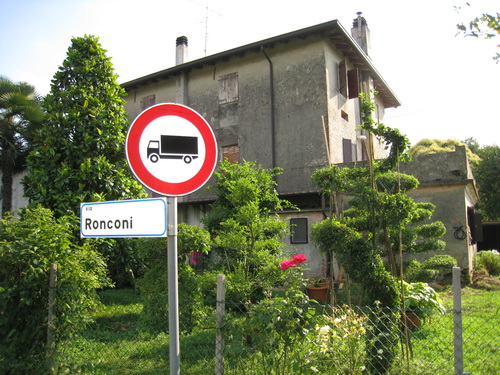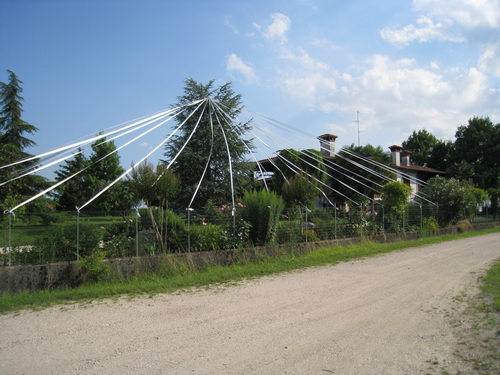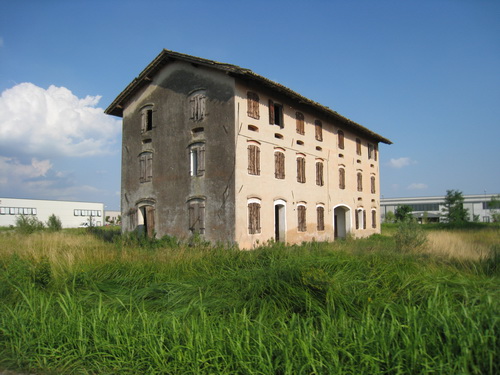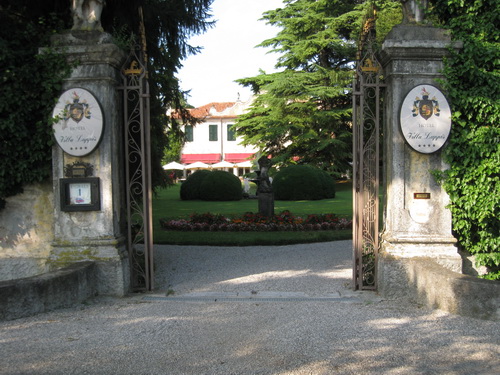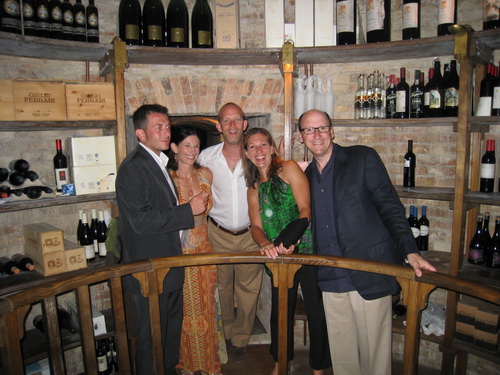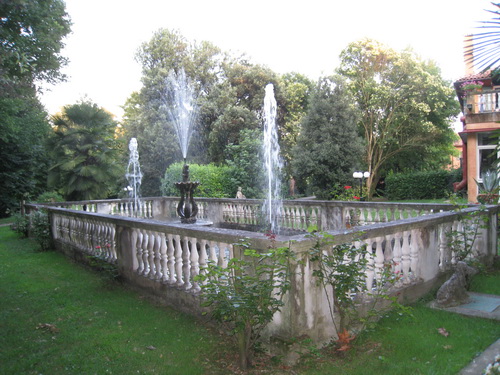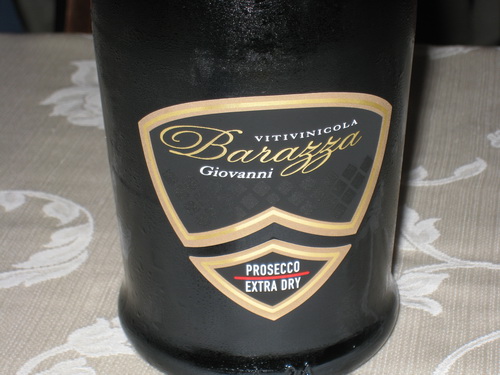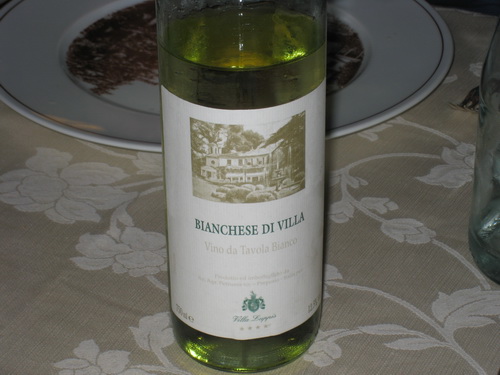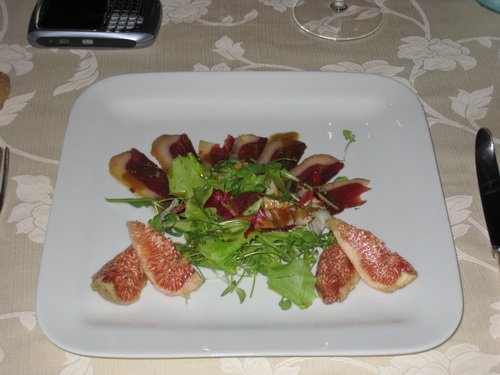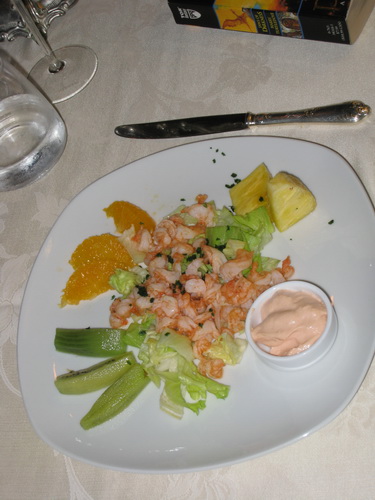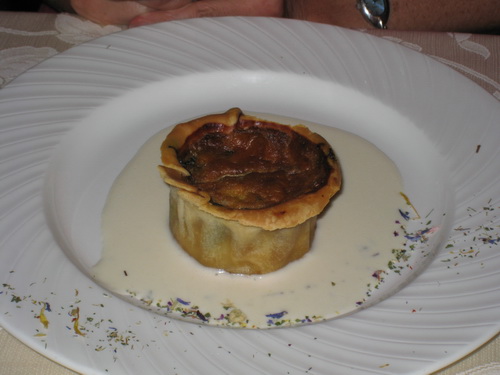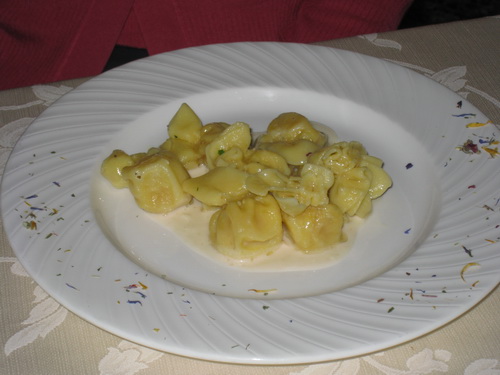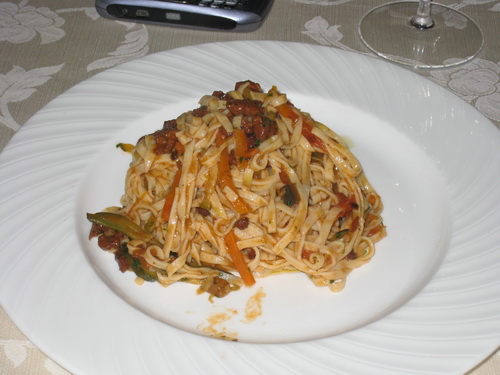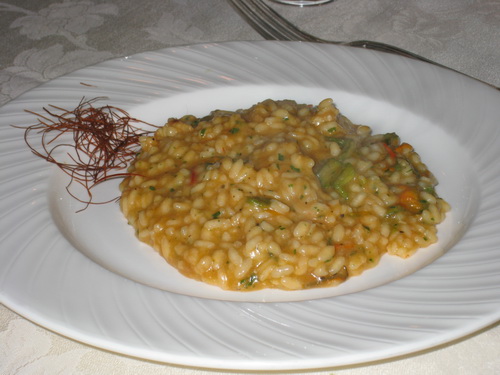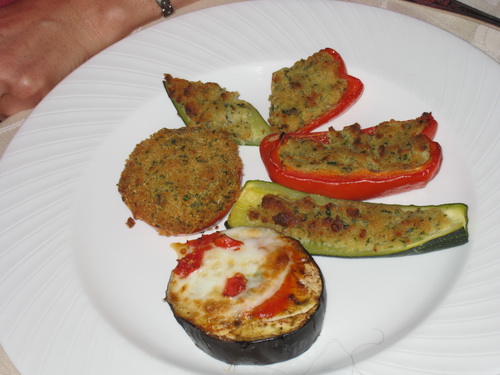 ---

Last updated Monday, August 18th, 2014.
© 1997-2023 slivka.com. All rights reserved.