---
Tue
Jun-24
Amalfi walk/boat, Trattoria da Gemma
Ben got up and left at 5:45 a.m. to walk east toward the town of Amalfi, 17km away. He arrived at 8:30 a.m., averaging 11 minutes/km, including stopping for photos, and then he walked up past the harbor to Hotel Luna for a nice breakfast buffet, sitting outside on the terrace admiring the view of the harbor.

Ben explored for a few hours, finding a lovely wine store Enoteca A' Puteca where he purchased several nice wines, as well as a 1999 Berta Tre Soli Tre Grappa de Nebbiolo da Barolo and the "house" Limoncello. then met up with the rest of the crew, who had arrived via boat from Positano.

We explored the city for another few hours, including the Amalfi Duomo before arriving just after noon at Trattoria da Gemma for a lovely lunch, accompanied by a 2005 Gaja Alteni di Brassica and 2004 Valentini Trebbiano d'Abruzzo

Then it was back on the boat to Positano, where we had dinner at Villa Maura accompanied by 1998 Tenuta Greppo (Biondi-Santi) Brunello di Montalcino.
---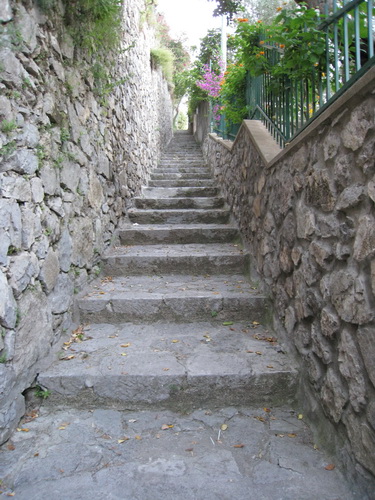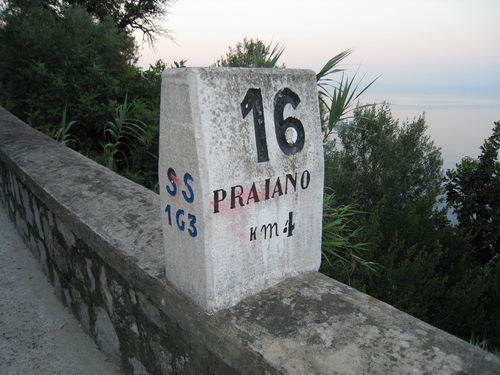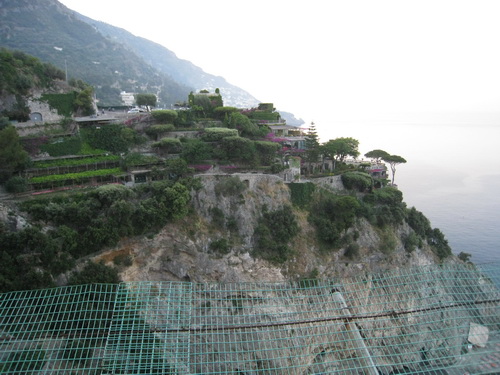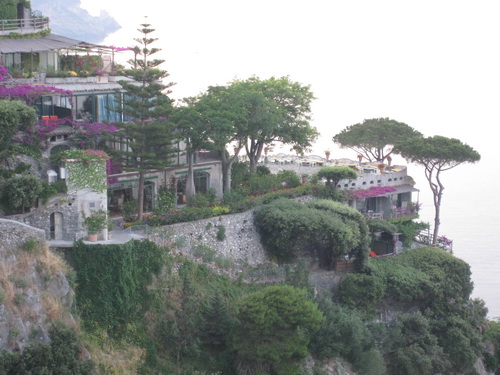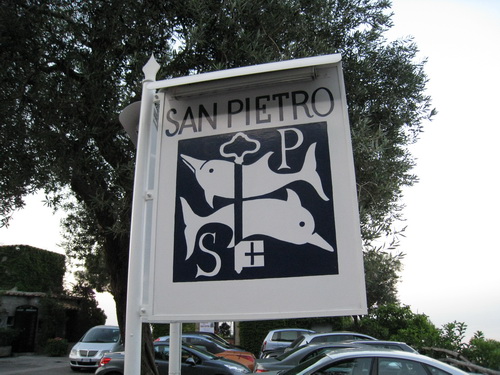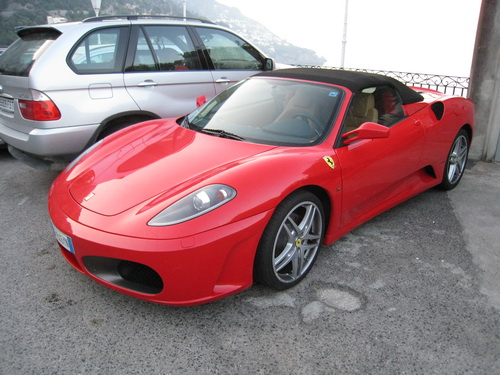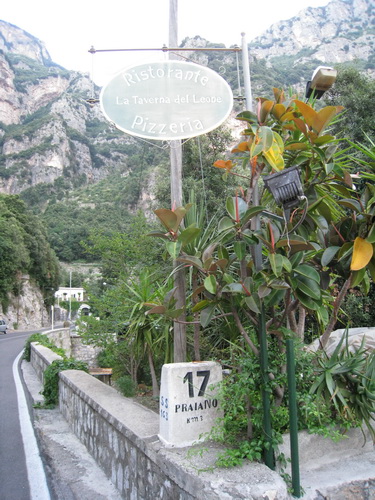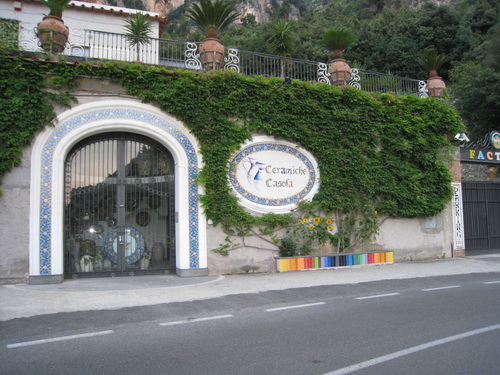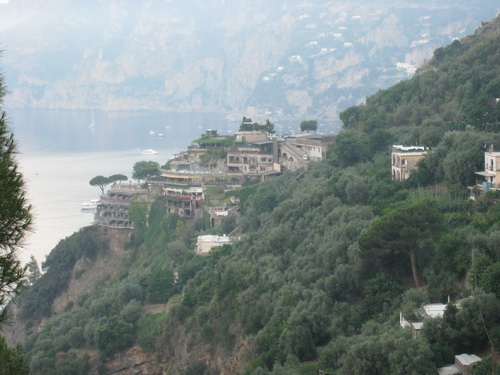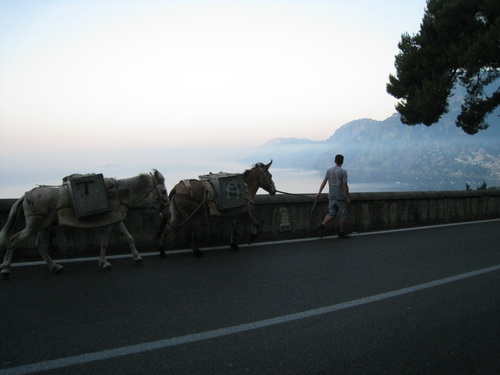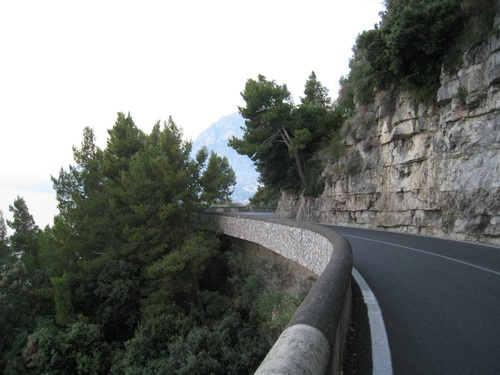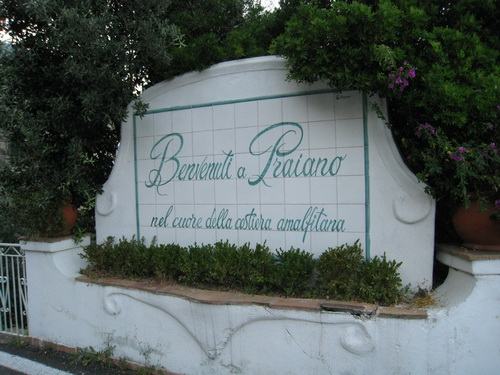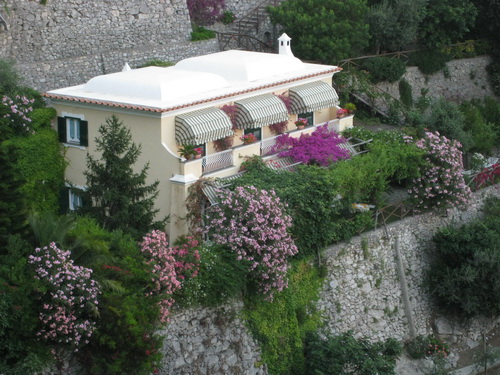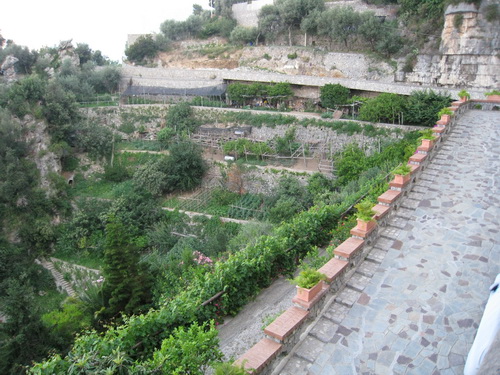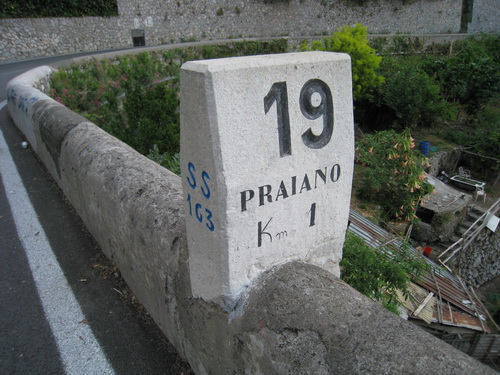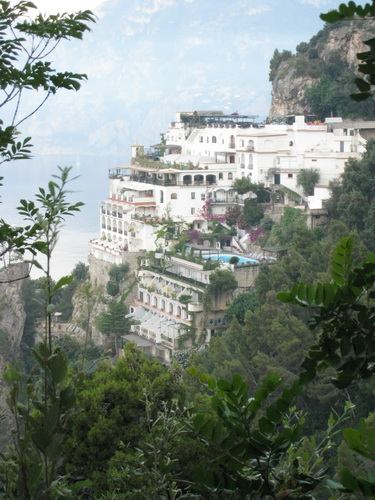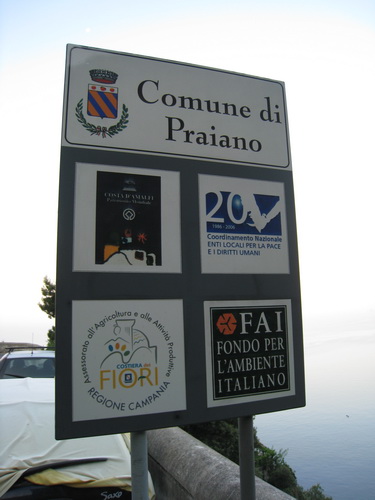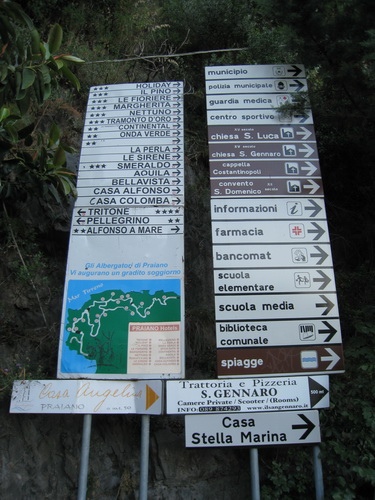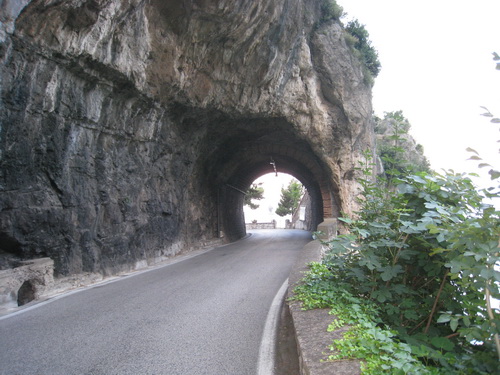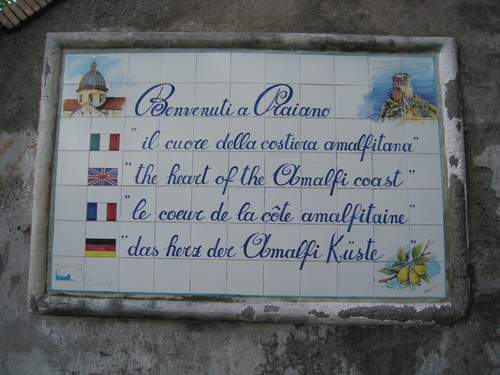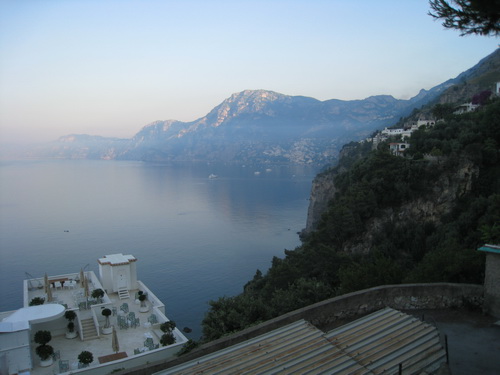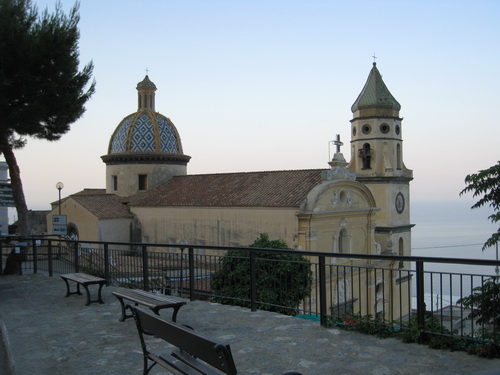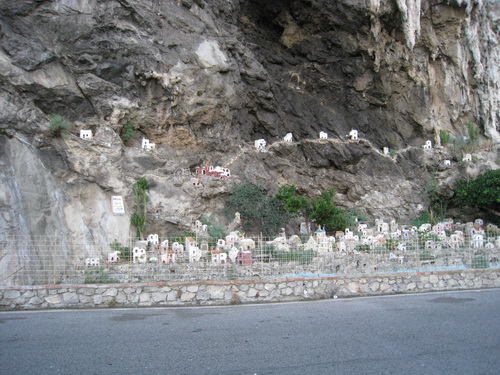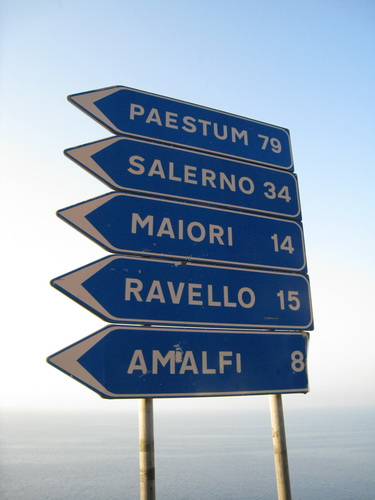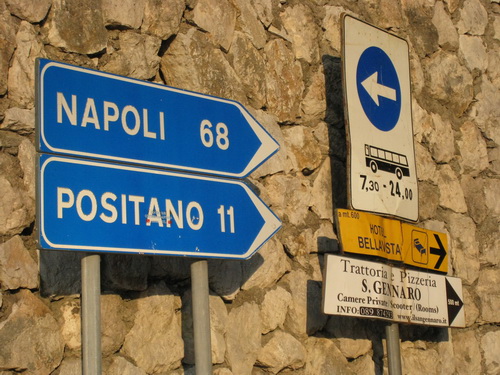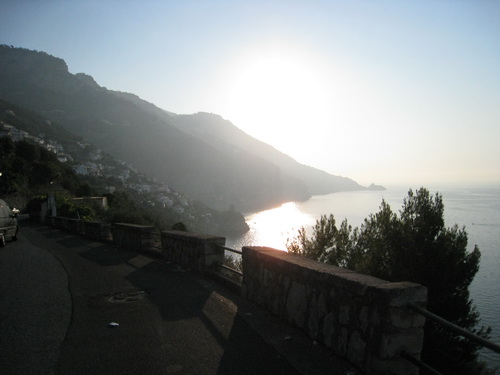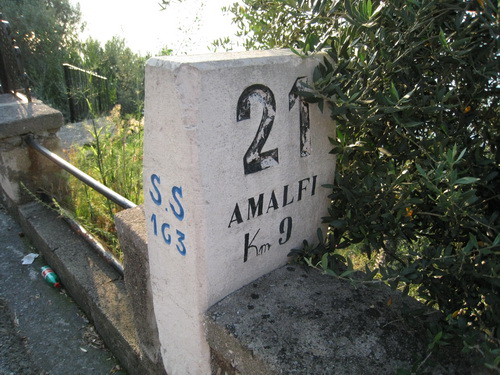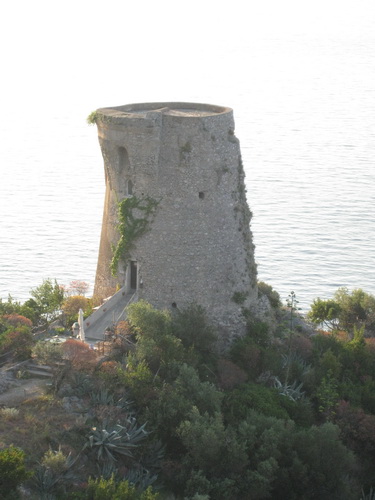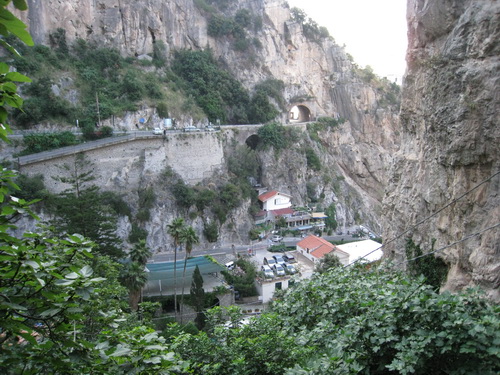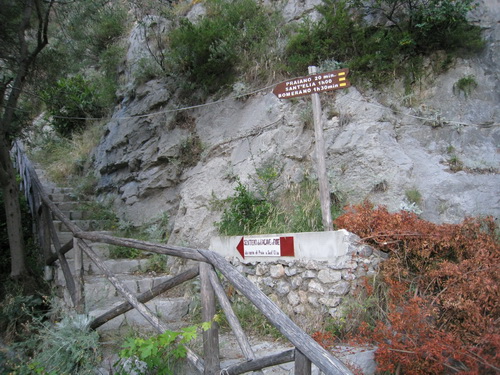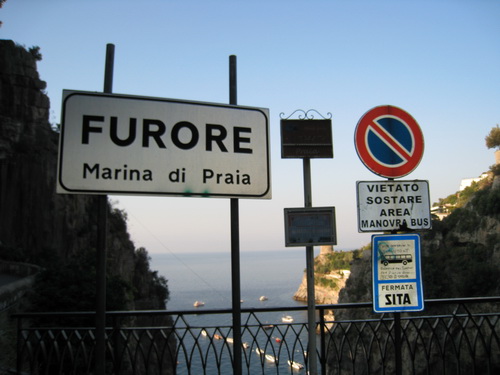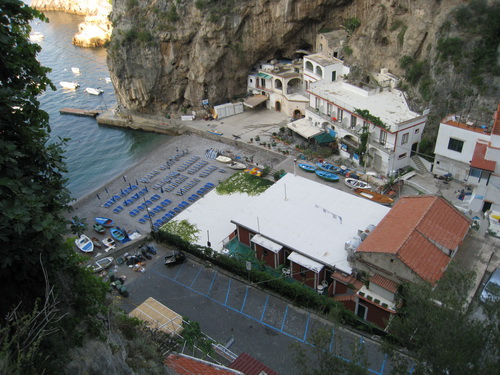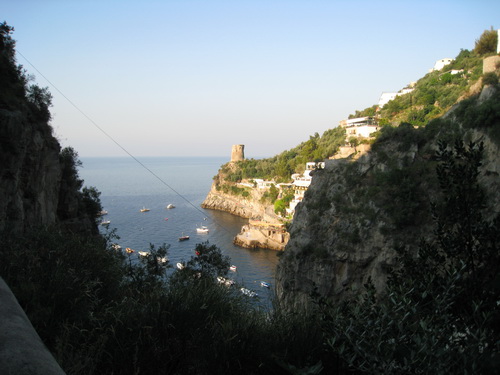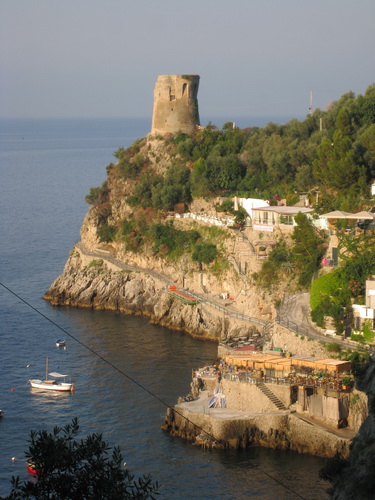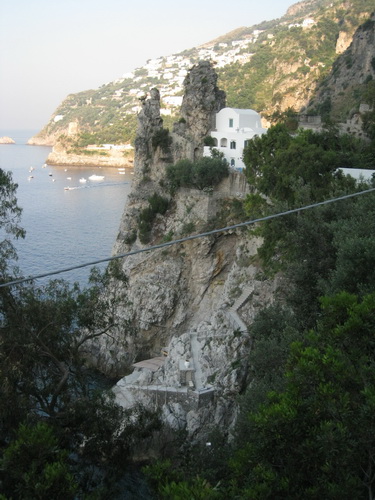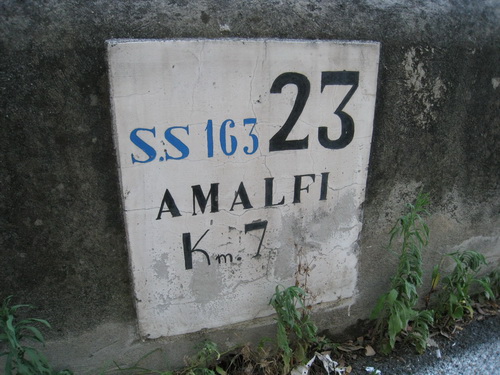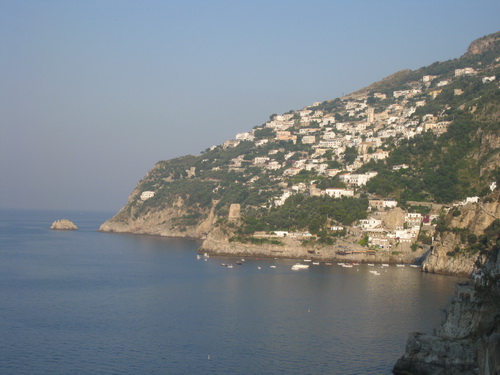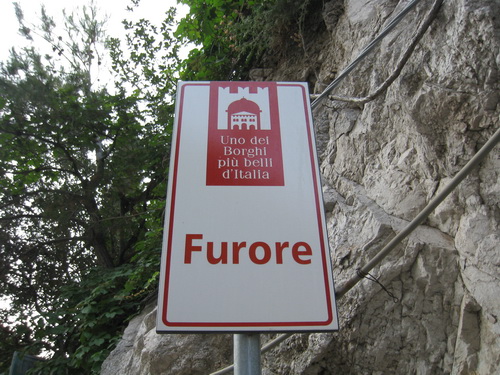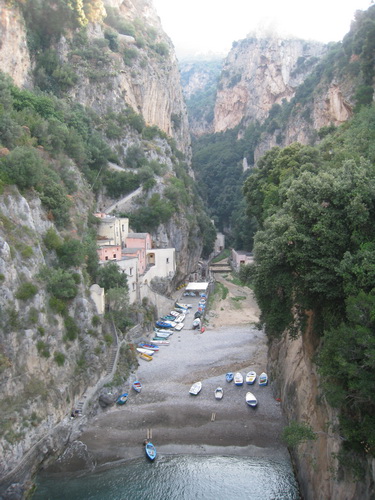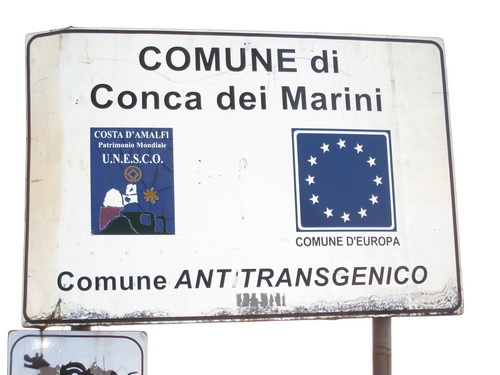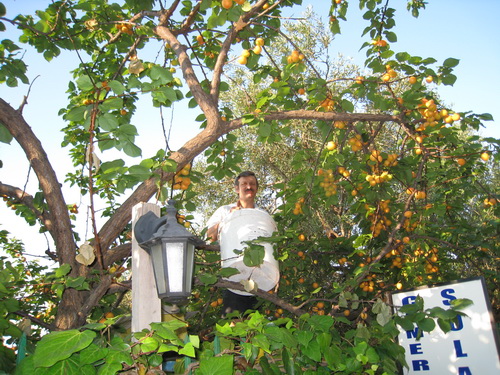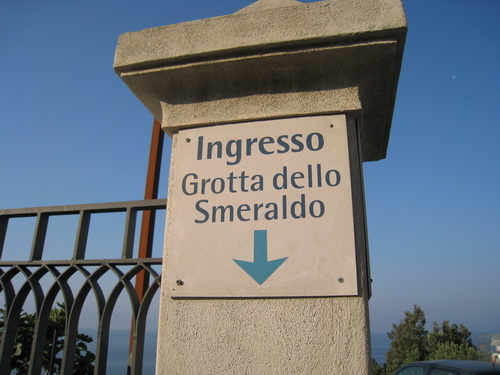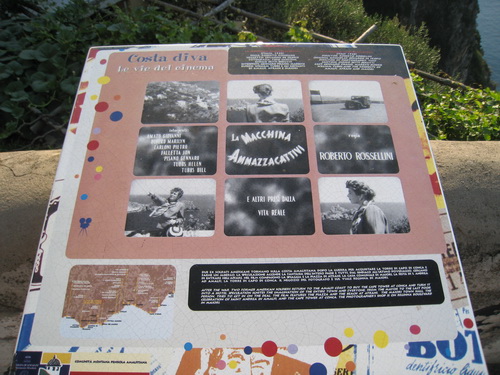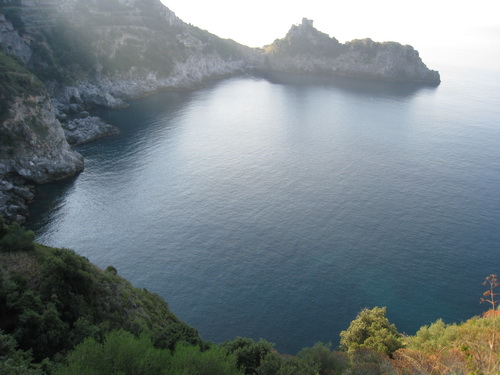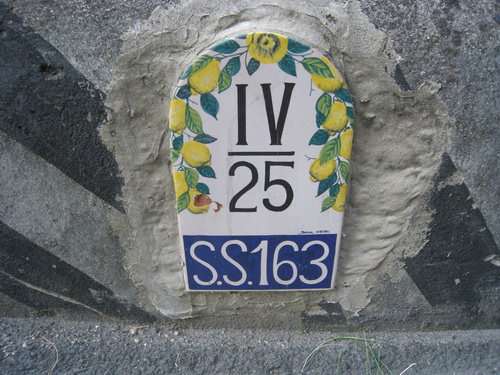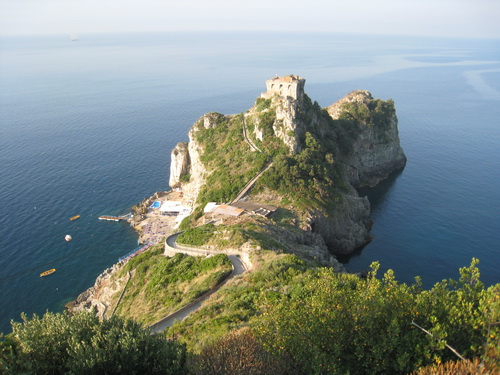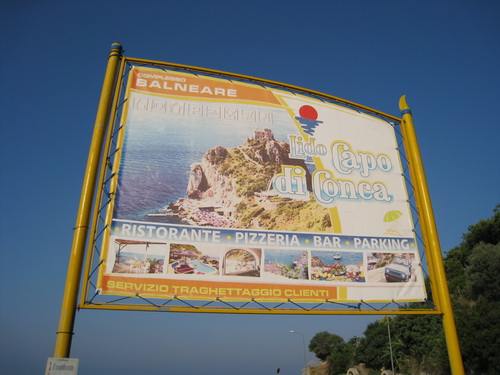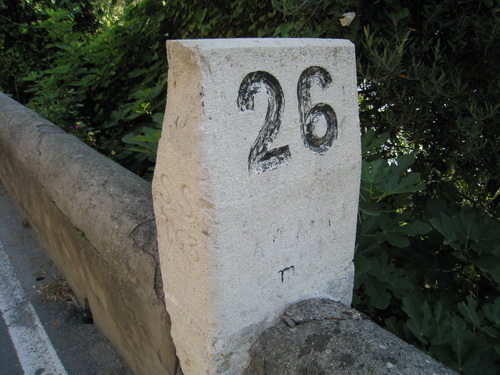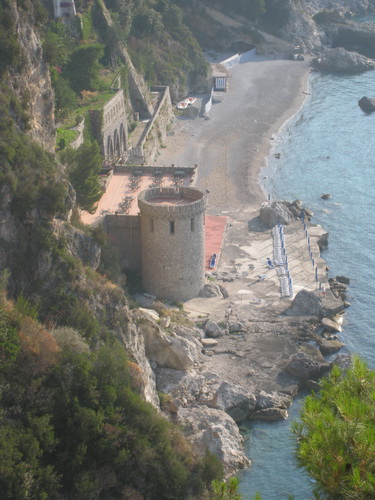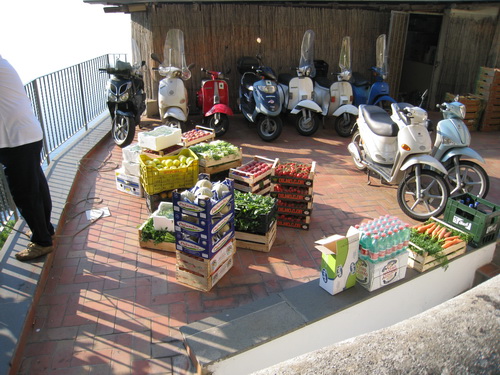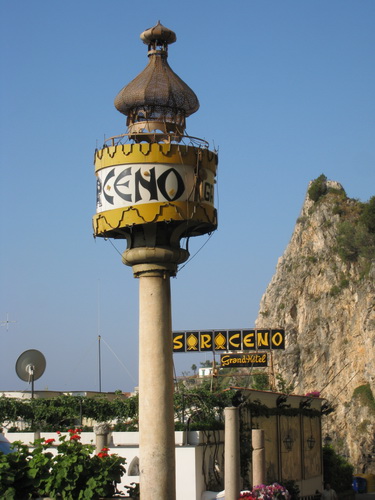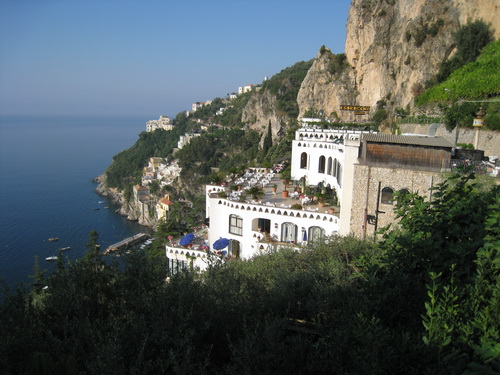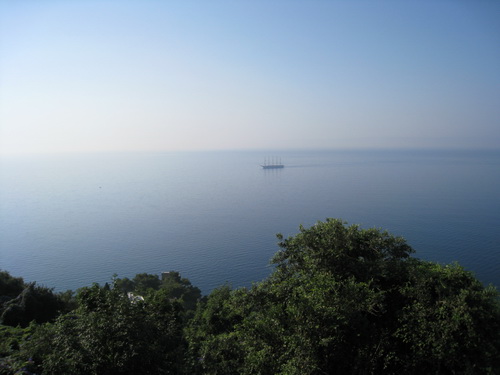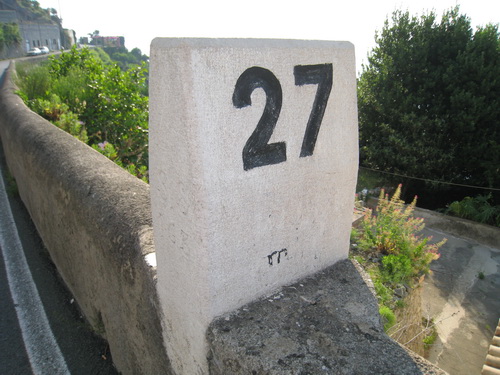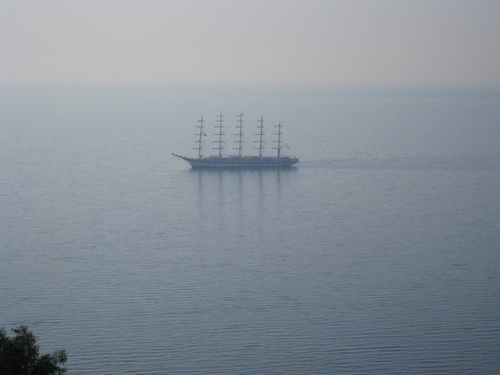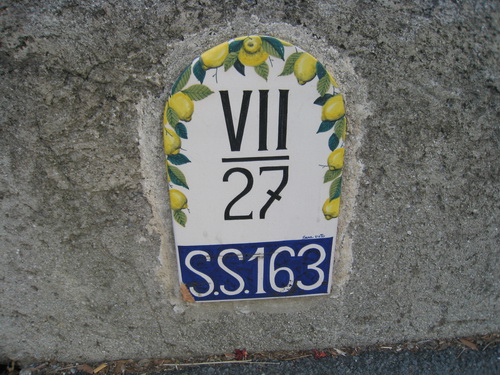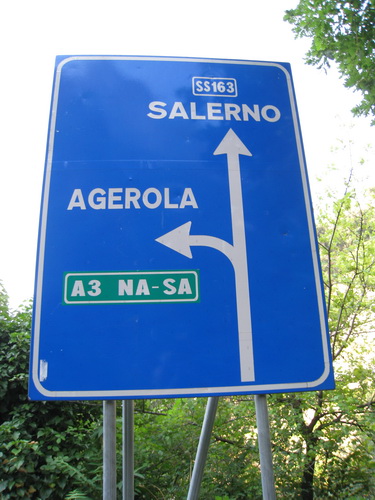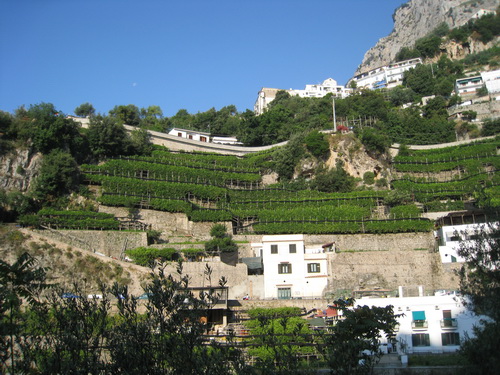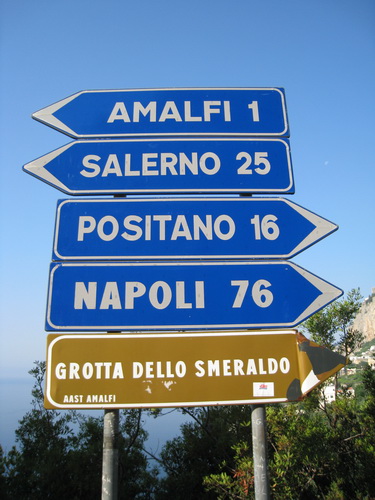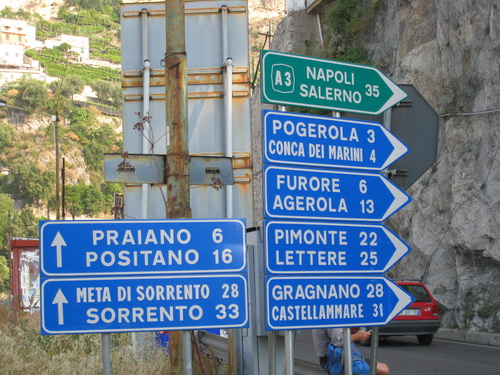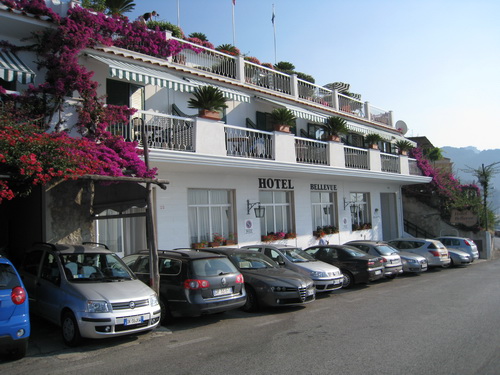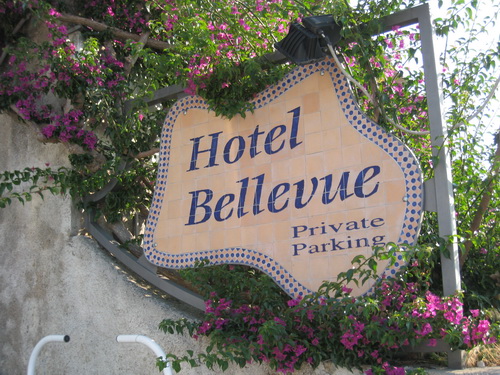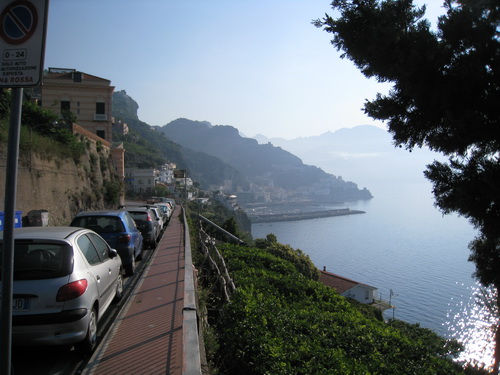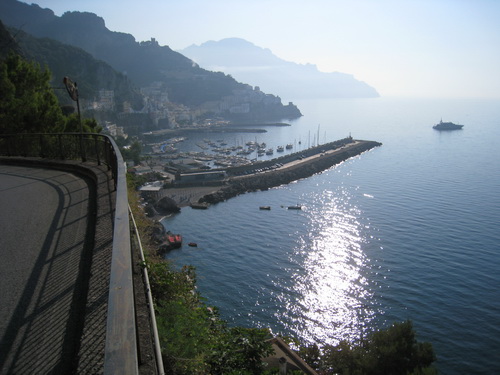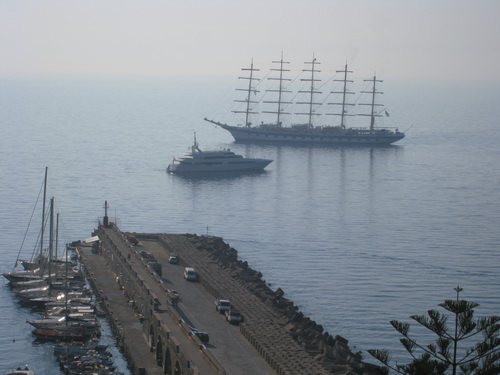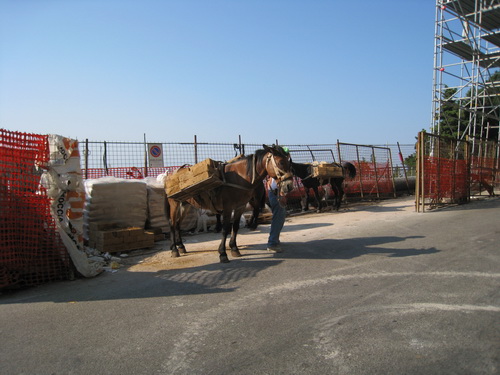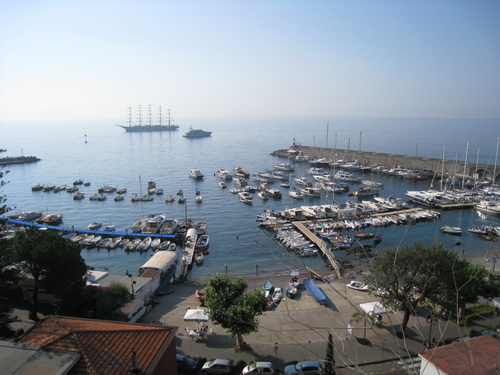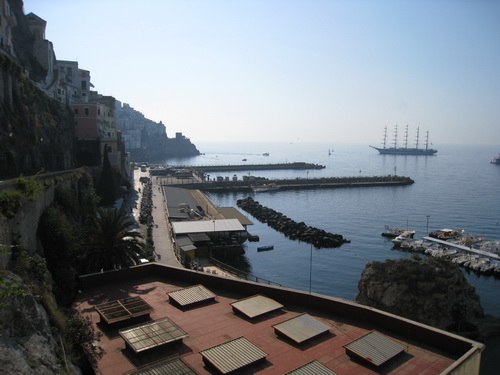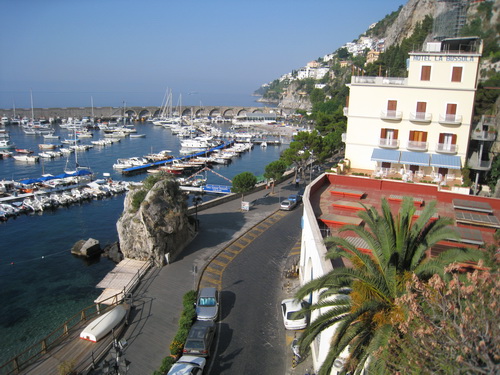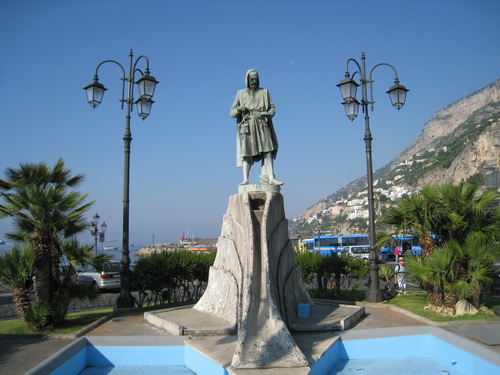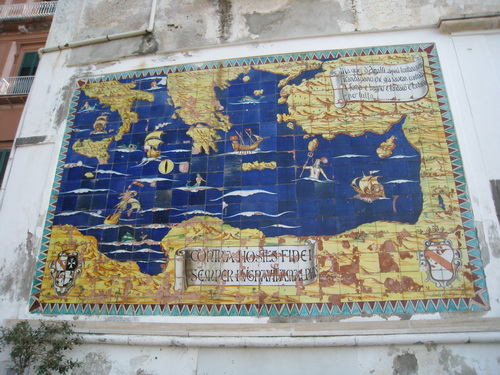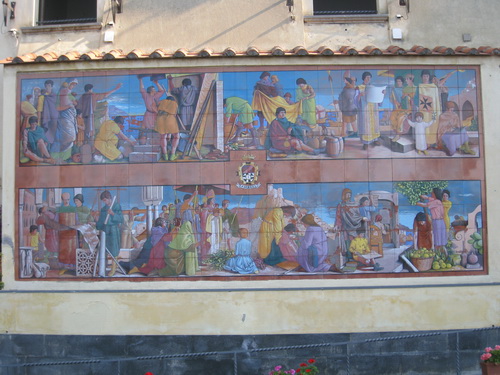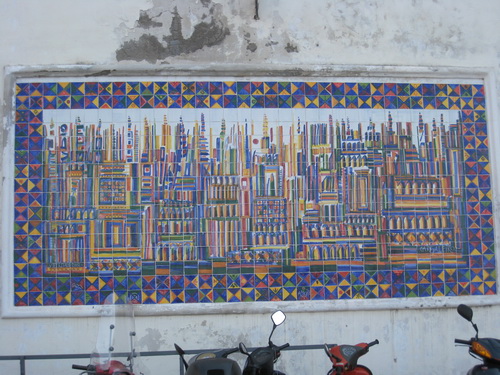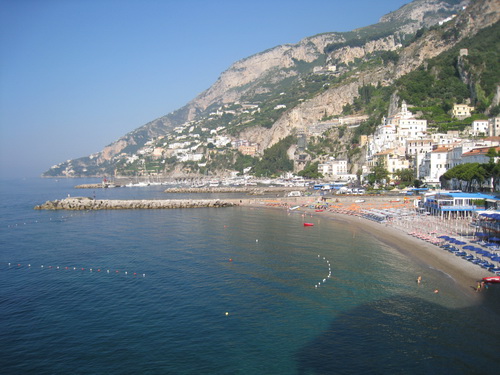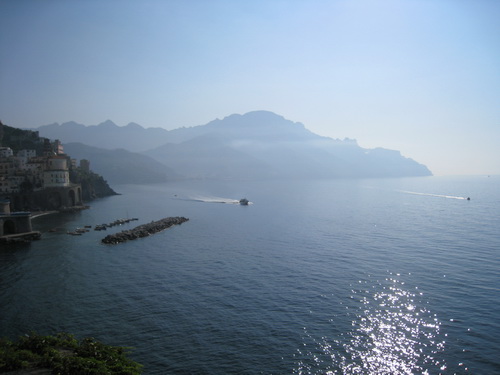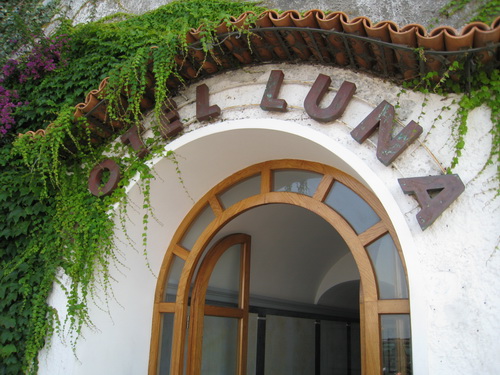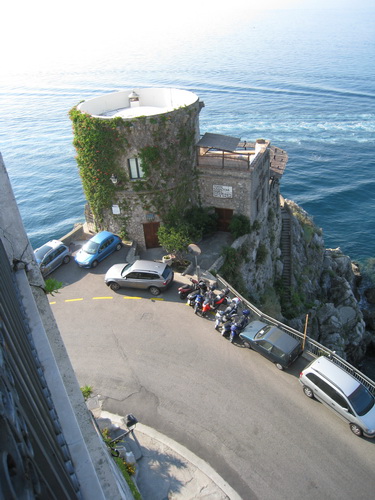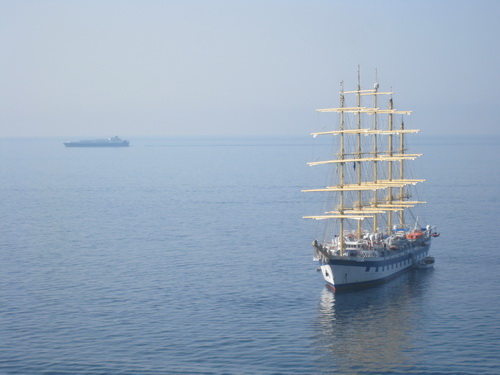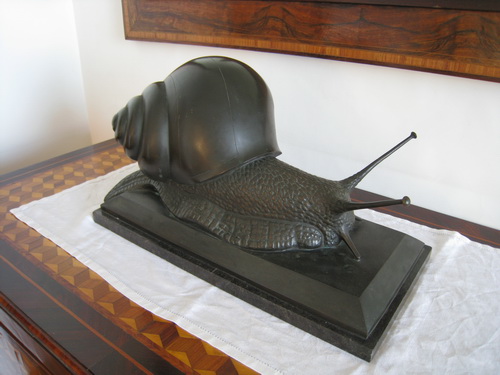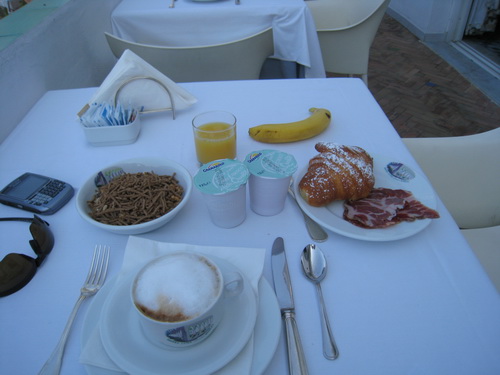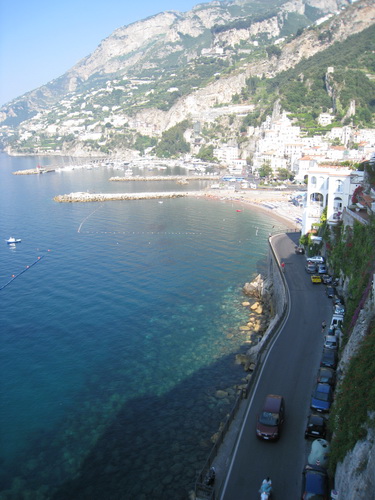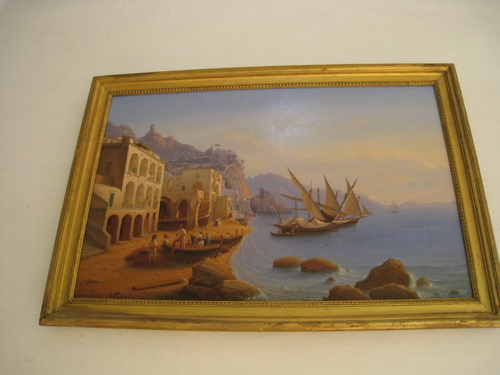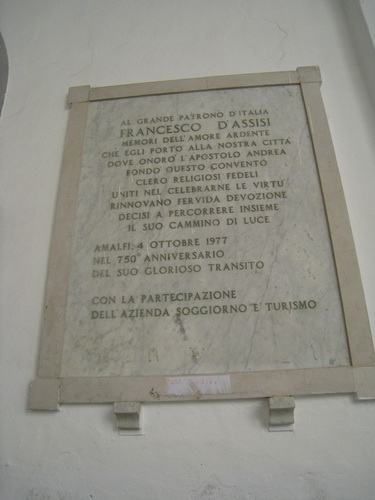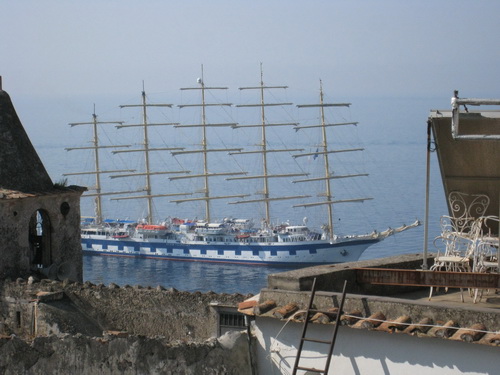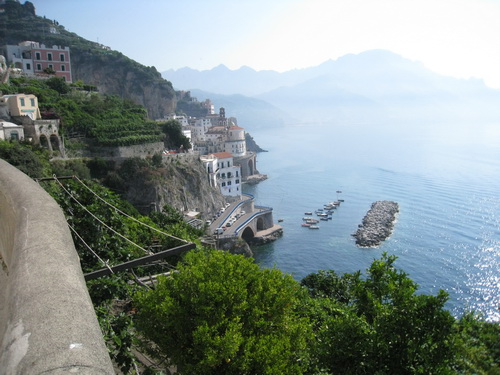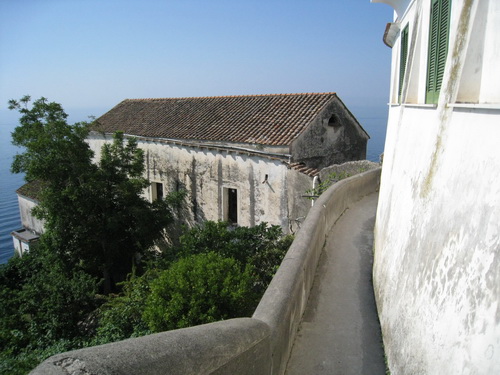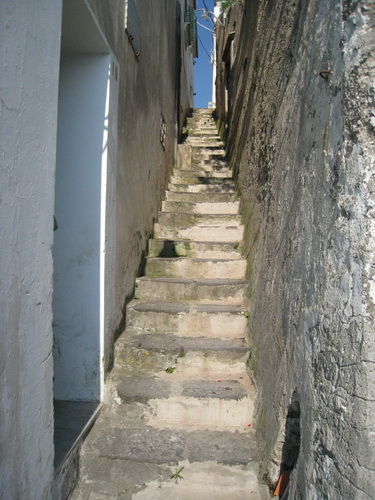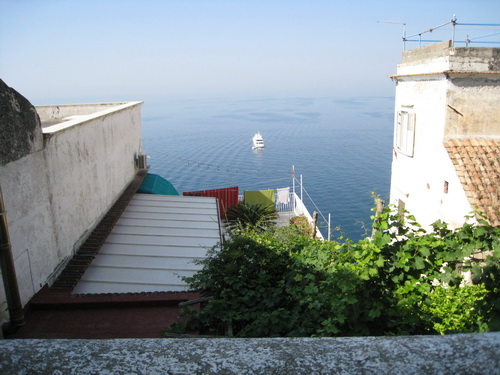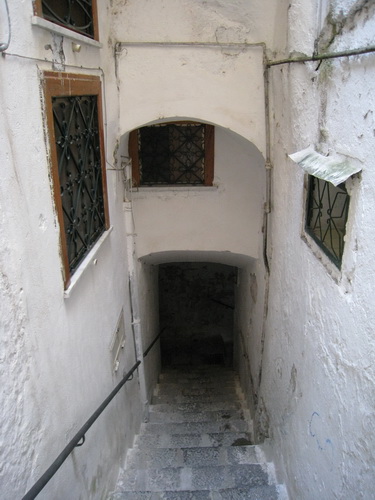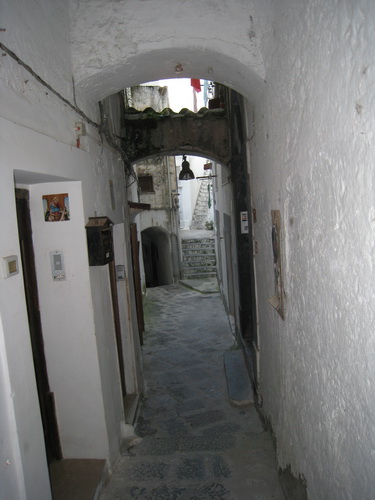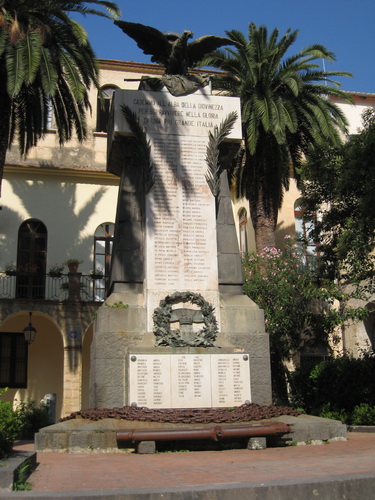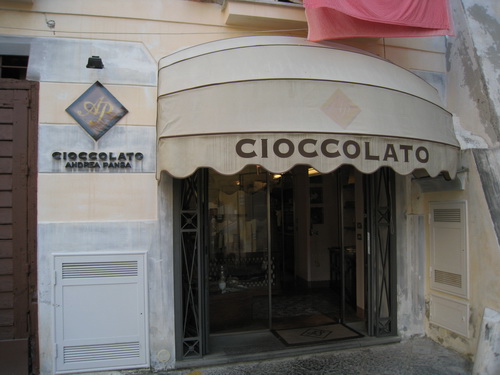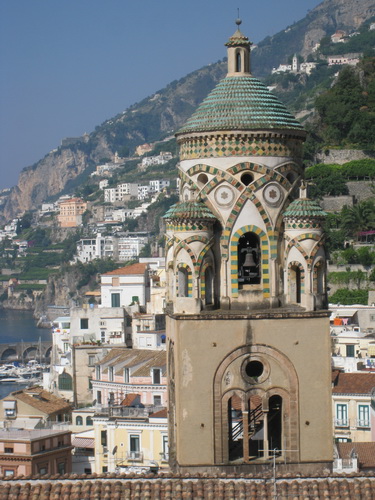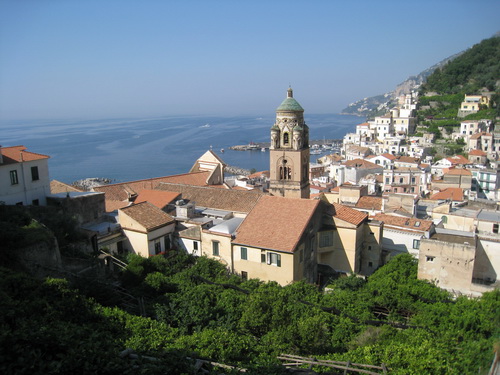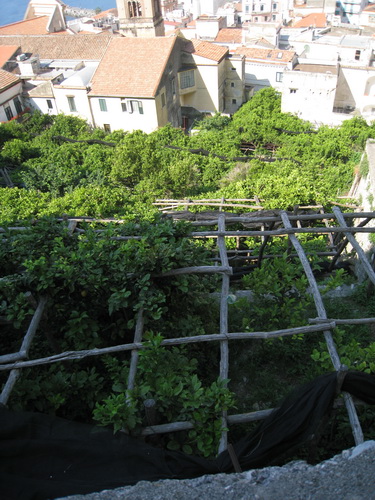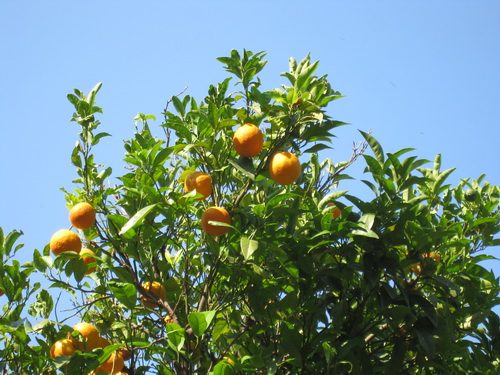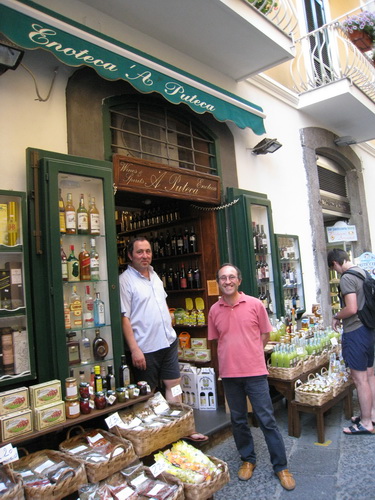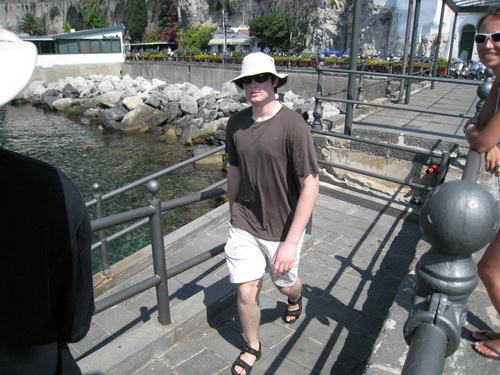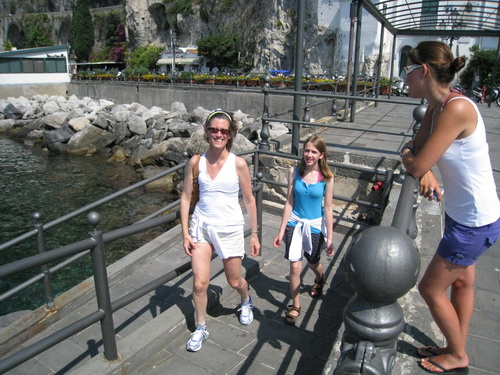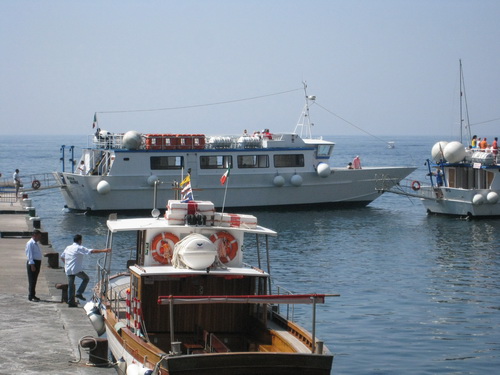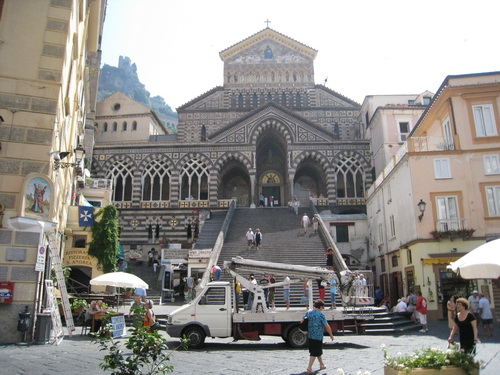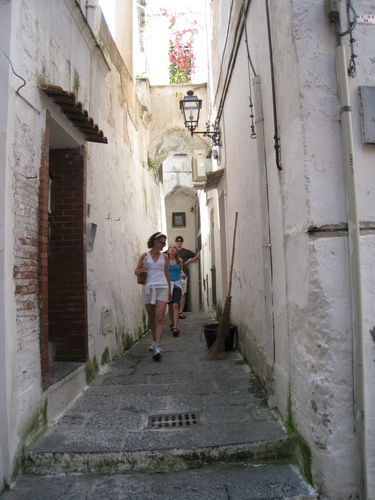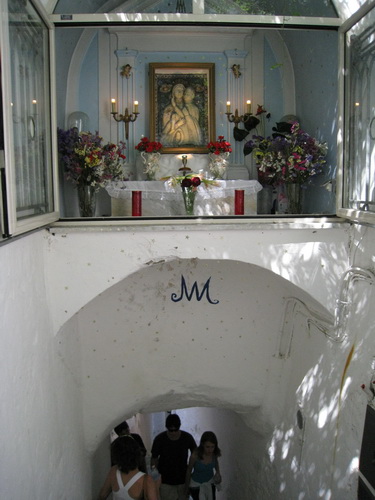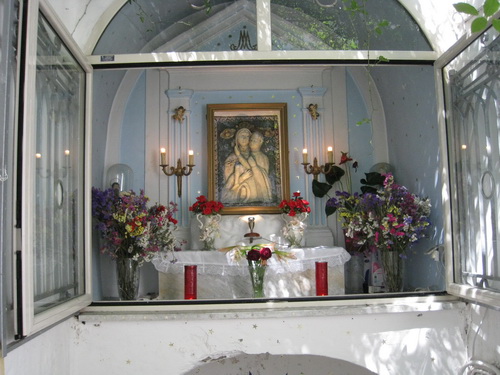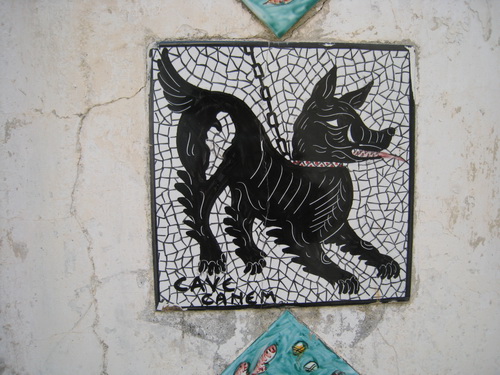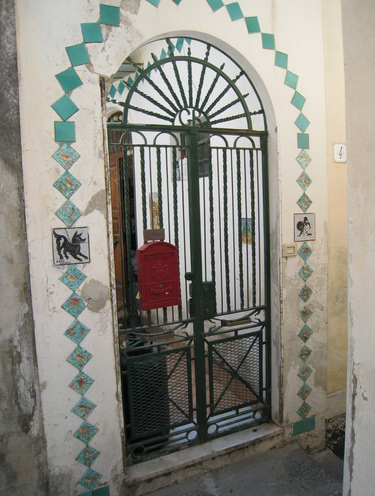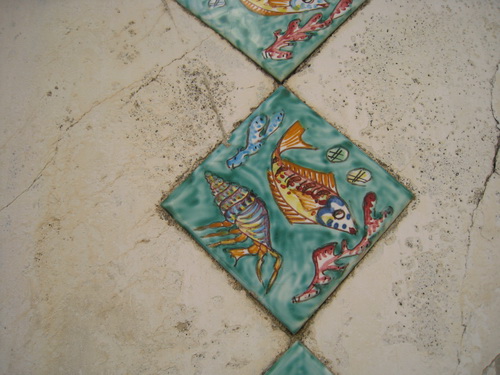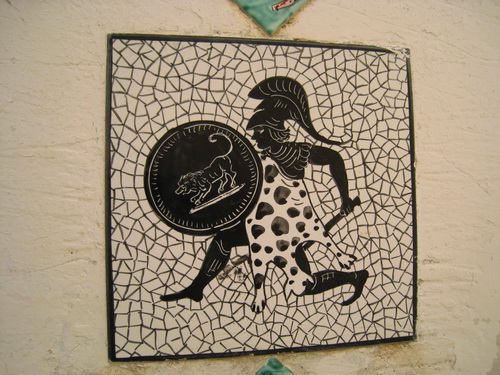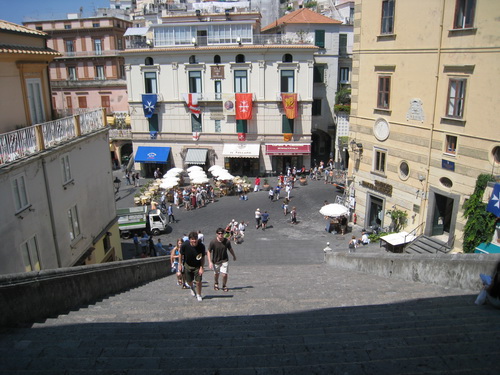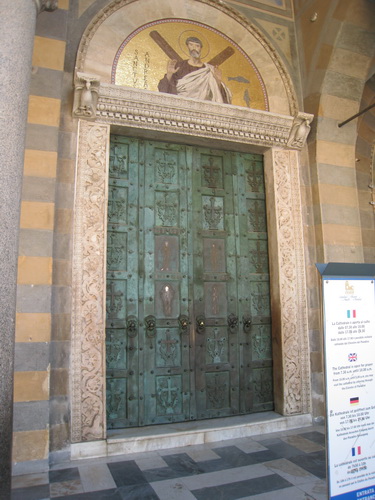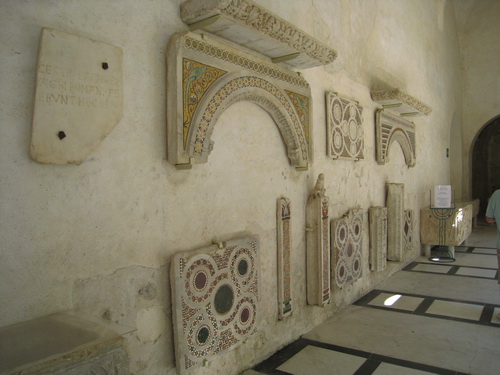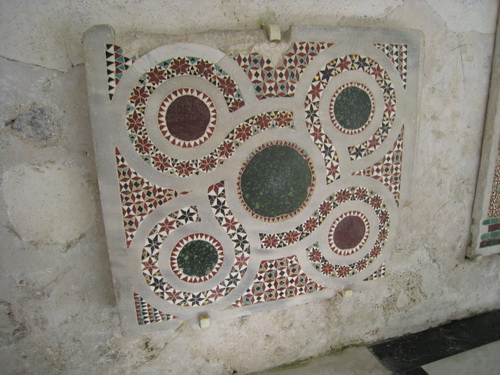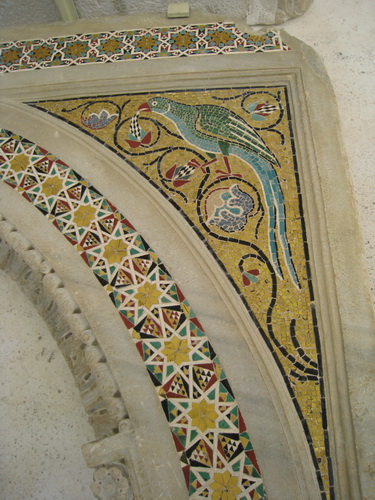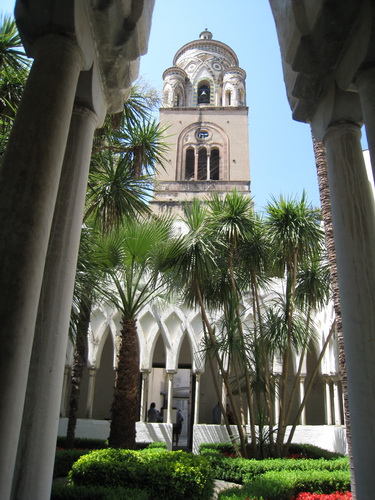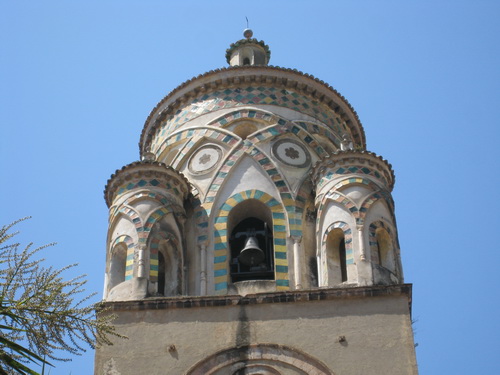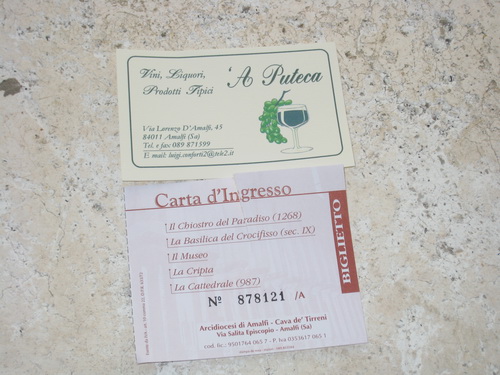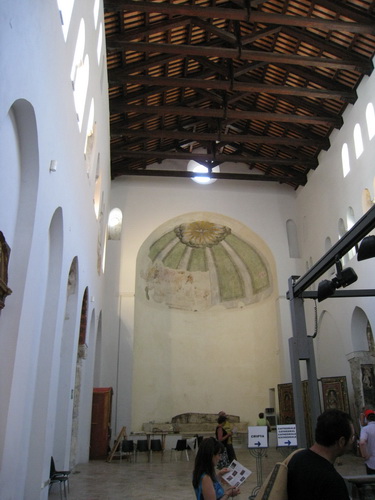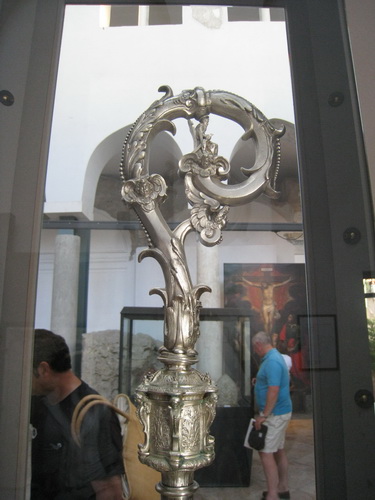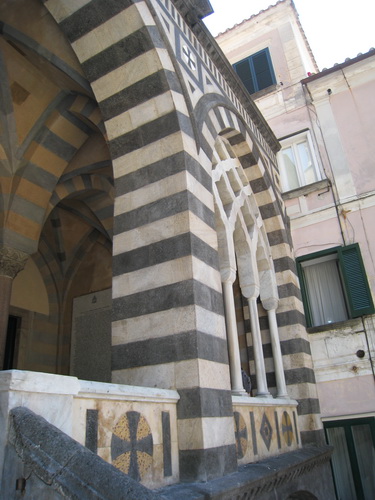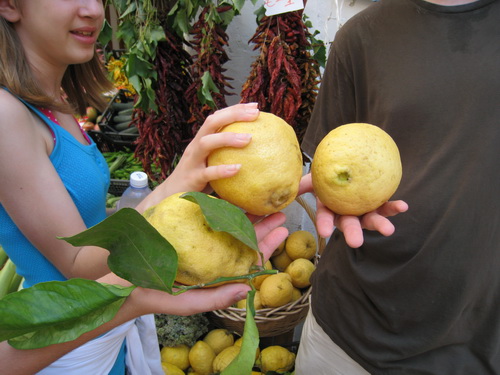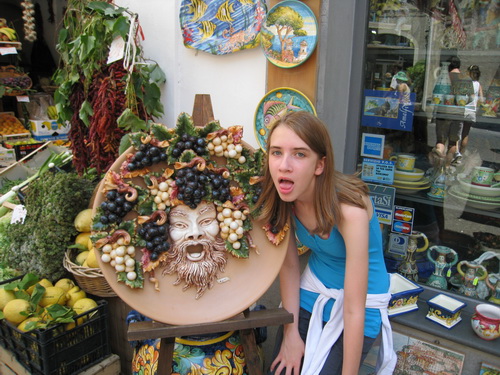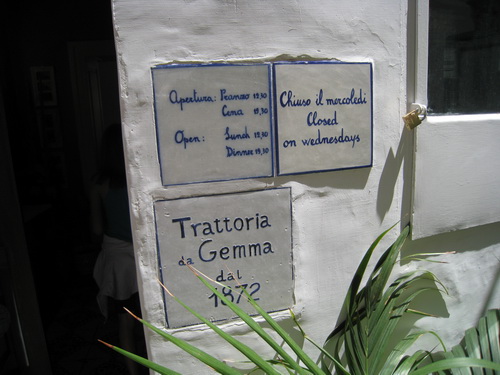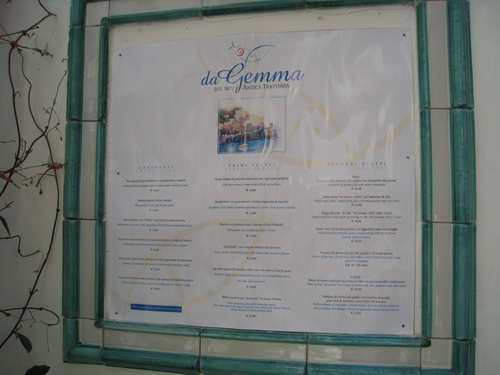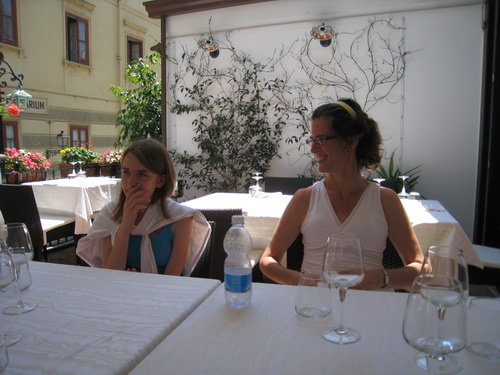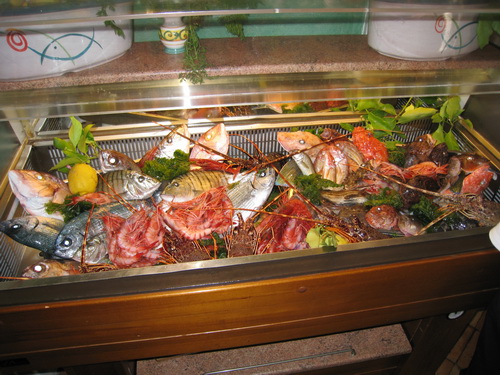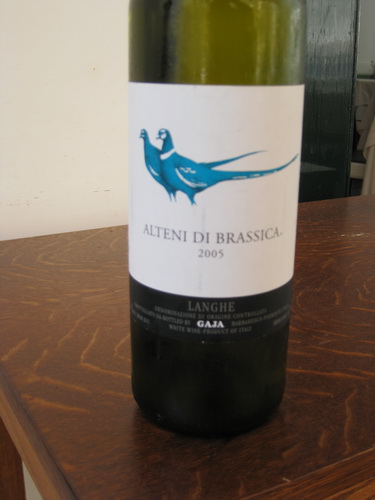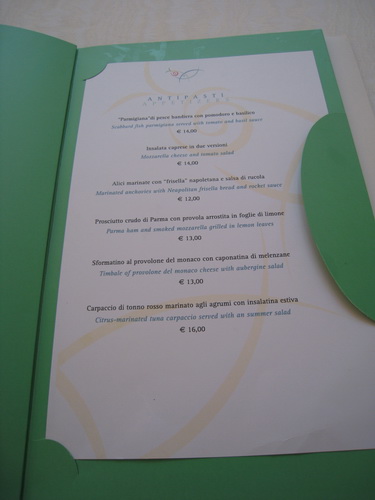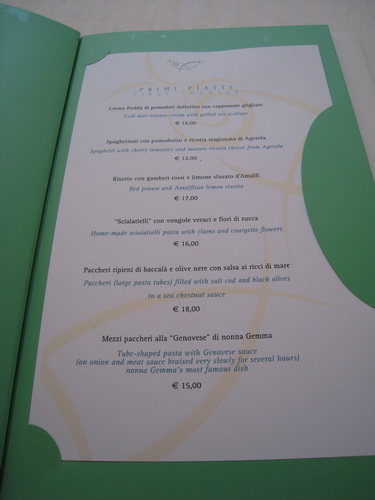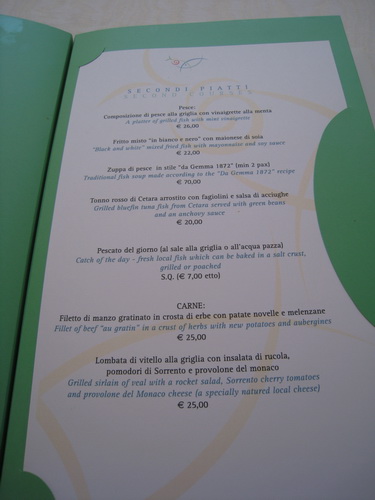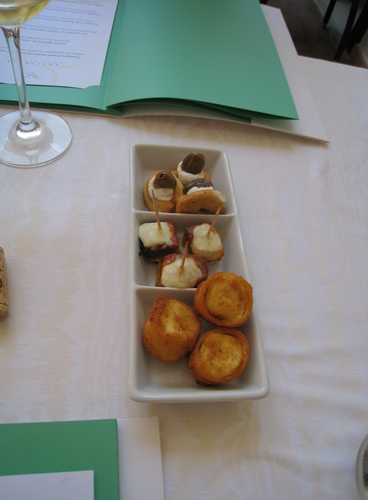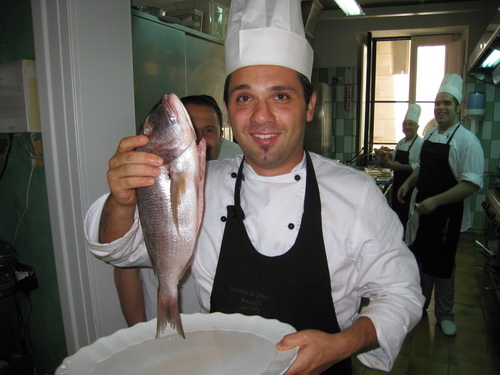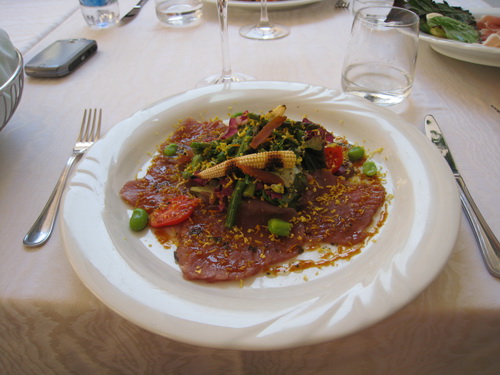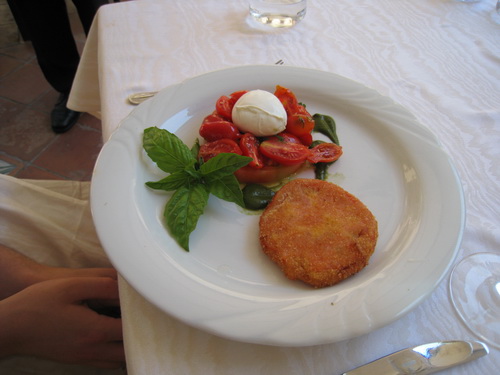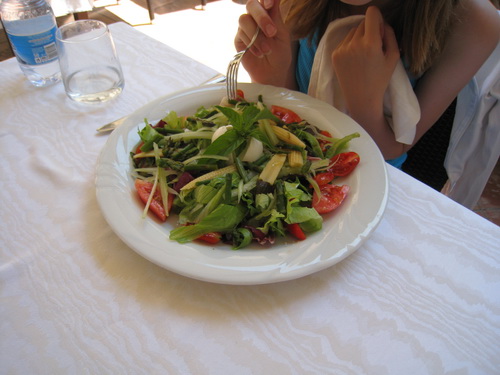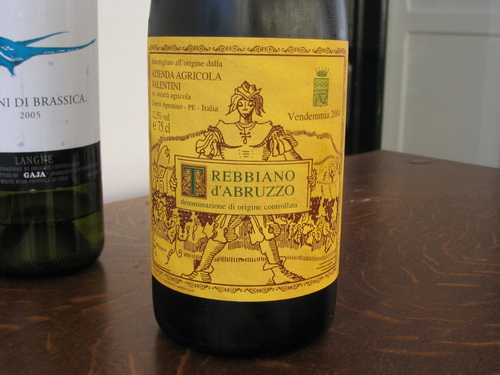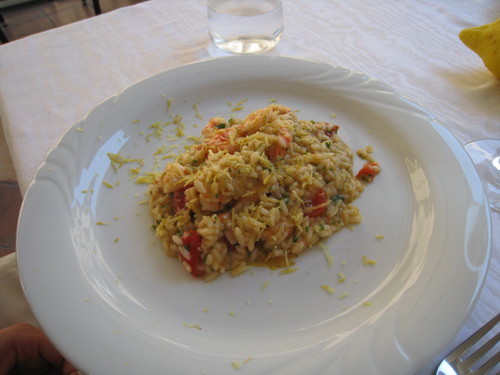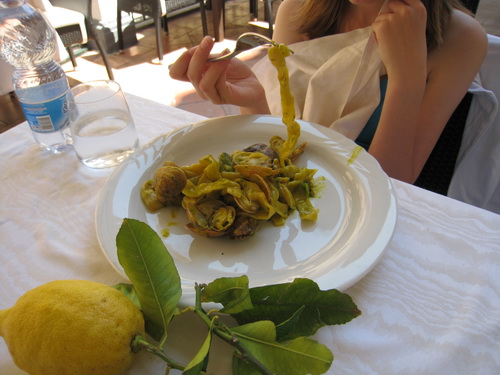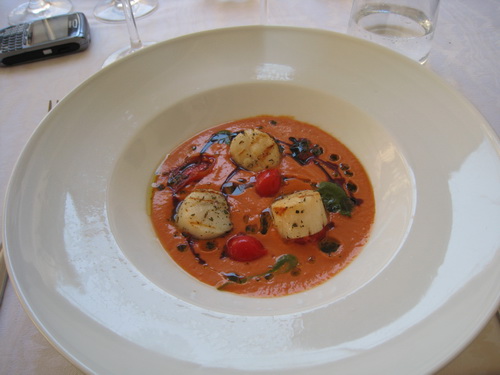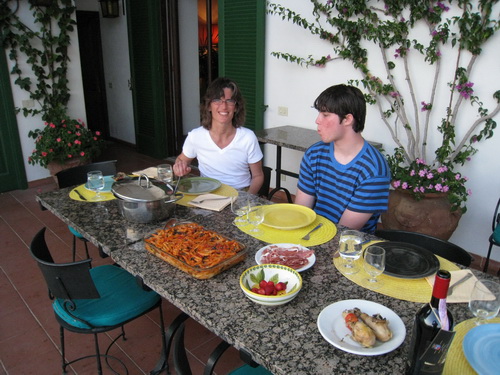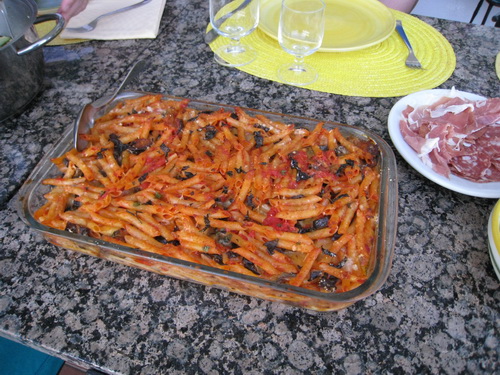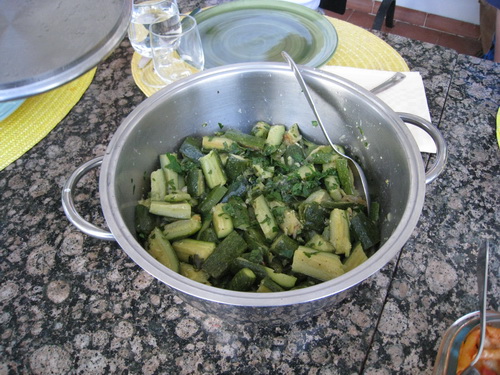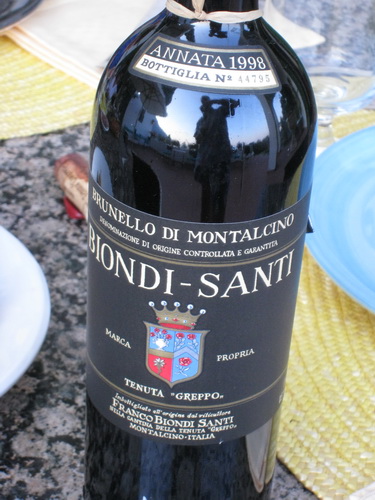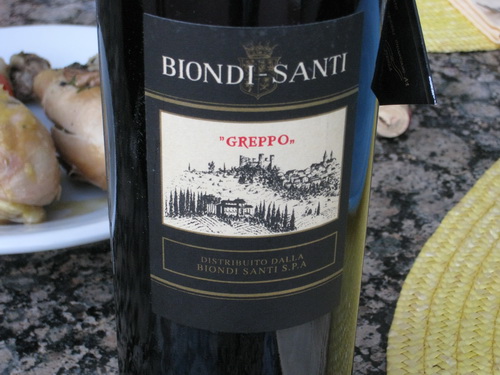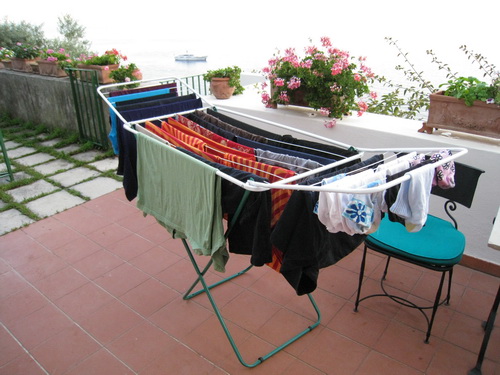 ---

Last updated Monday, August 18th, 2014.
© 1997-2019 slivka.com. All rights reserved.