---
Tue
Apr-26
Taj Mahal, Agra Fort, Agra->Delhi, Oberoi Maidens Heritage Hotel, Bukhara restaurant
Ben arose at 5:00 a.m., met his driver Kishor and guide "Yogi" at 5:30 a.m. and we drove 10 minutes to the Taj Mahal. We stopped at a parking lot and hired a bicycle rickshaw to take us to the gate (very few motorized vehicles are allowed within a kilometer or so of the Taj Mahal to keep the air clearer). We arrived at the East Gate at 5:45 a.m. and entered the grounds before the sun was visible.



We spent nearly two hours on the grounds, admiring the buildings up close and from a distance and from almost every conceivable angle. The pietra dura -- inlays of colorful precious and semi-precious stones in white marble -- was very beautiful. It is claimed that 22,000 people took 22 years to build the Taj Mahal. Ben took a video at the entrance (no videos were allowed closer to the Taj Mahal itself) and too many photos! This was one of the most impressive buildings Ben has ever seen.

While the weather was still cool, we walked back to the car and arrived at the Agra Fort at about 8:00 a.m. and spent 45 minutes walking around enjoying the fort.

We decided to skip breakfast at the hotel and instead enjoyed a very simple breakfast at the Only Restaurant in Agra, then we went back to the hotel so Ben could shower, dress, and check out. Ben spent 1.5 hours at the hotel (too much email!) and we hit the road at 11:40 a.m. for the drive back to Delhi.



We arrived at the Oberoi Maidens Heritage Hotel in Delhi about 4:10 p.m. -- so it took 4.5 hours to travel the 213 km from the Gateway Hotel -- an average of 29.4 mph. :-)

After checking in and doing a bit of email, at the suggestion of Ben's friends VijayV and PradeepS, Ben left the hotel at 7:00 p.m., but it took him nearly half an hour to find an auto rickshaw for the ~13km ride to the Bukhara restaurant at the ITC Maurya Sheraton Hotel.



He arrived about 8:00 p.m. and orderd the Jumbo Prawns as Vijay suggested -- they were the best prawns Ben has every eaten -- along with a "combo" plate. The wine list was surprisingly good, so Ben selected a bottle of 2008 Gaja Langhe Rossj-Bass to enjoy with his second best meal of the trip. After a Glennfiddich 18 year old neat, a cup of masala tea, and a paan, it was 10:15 p.m. and time for bed.

Ben took a comfortable taxicab (much more expensive of course, but faster, quieter, and more comfortable) back to the Oberoi and was in bed by 11:30 p.m.
---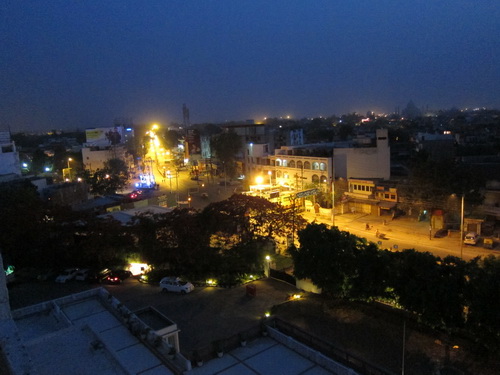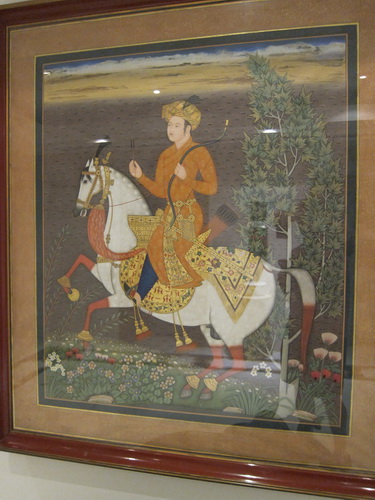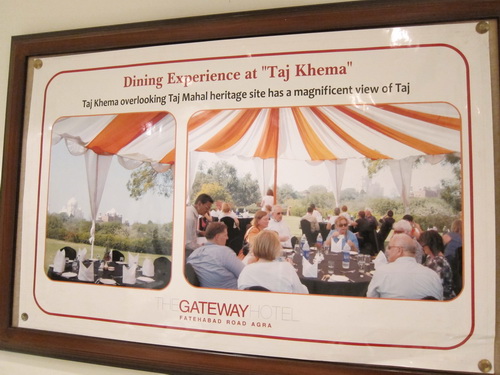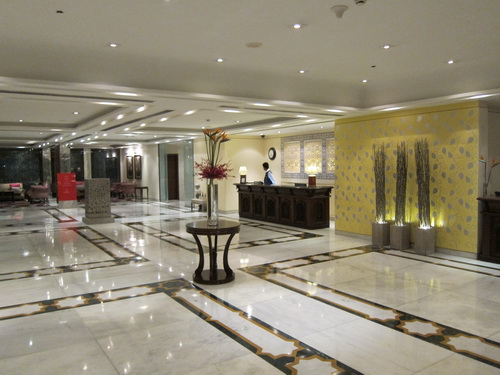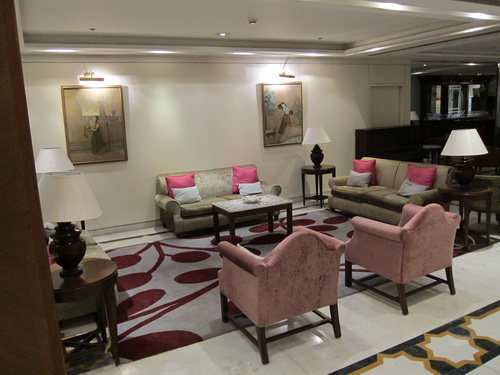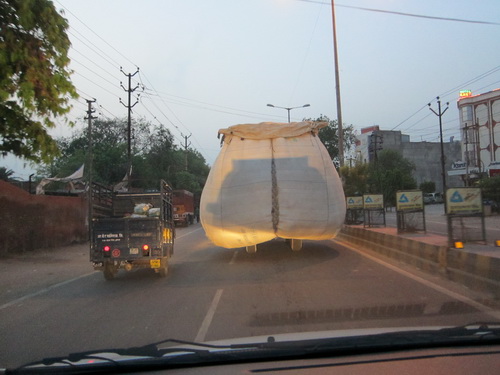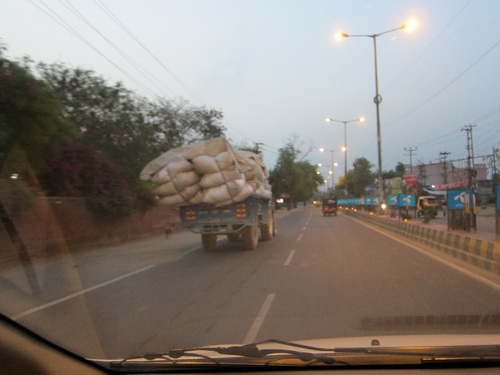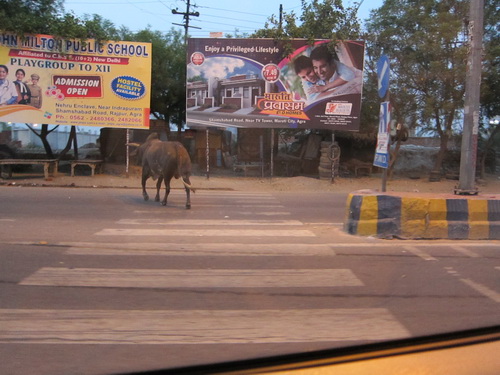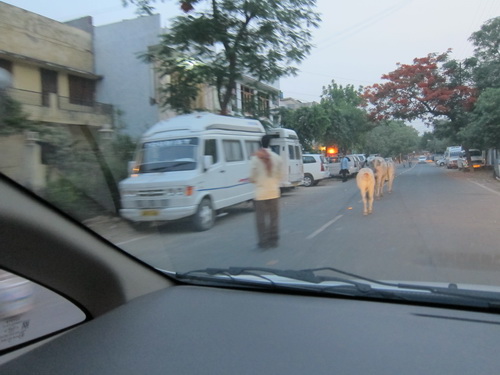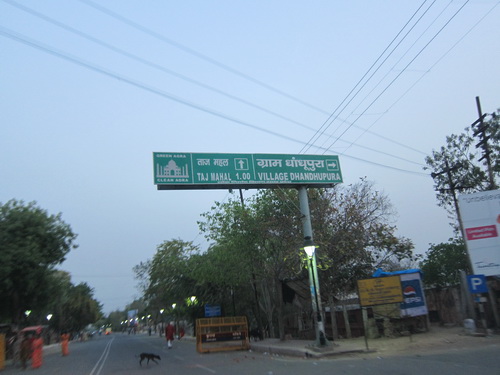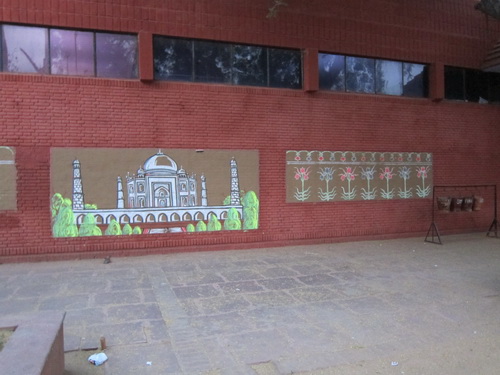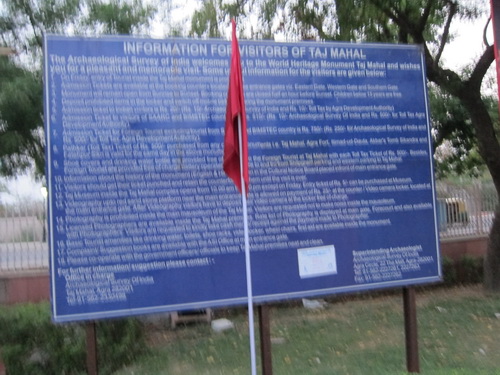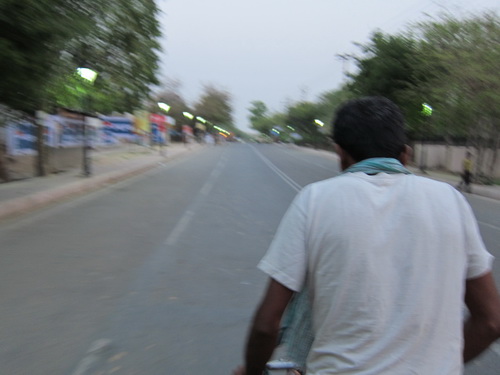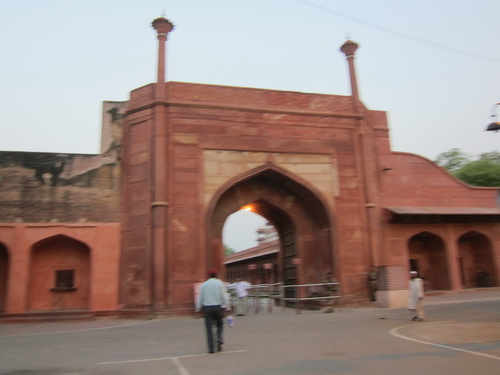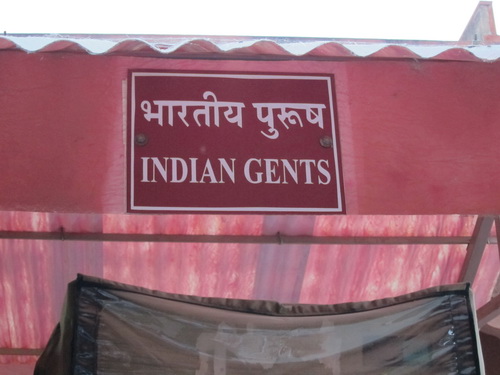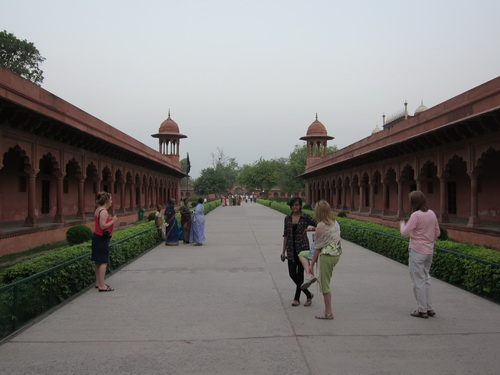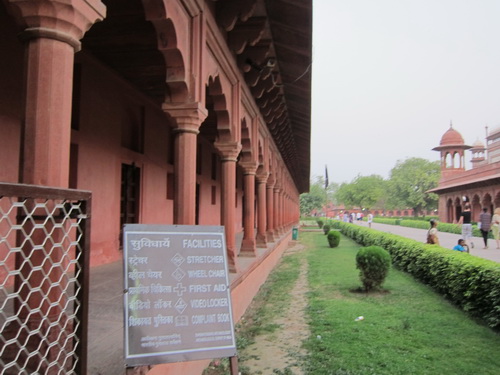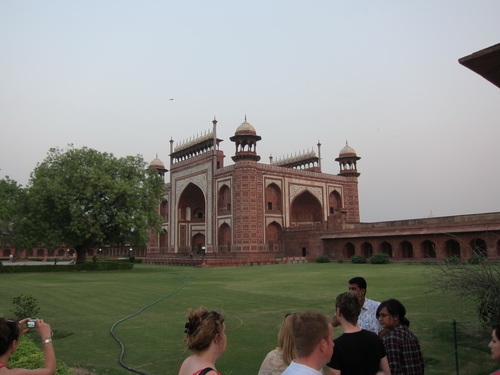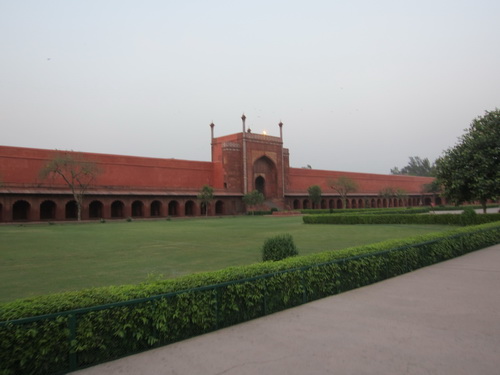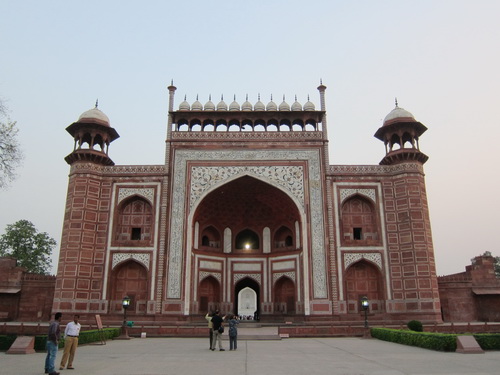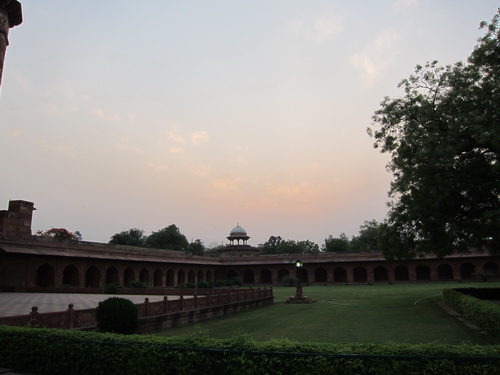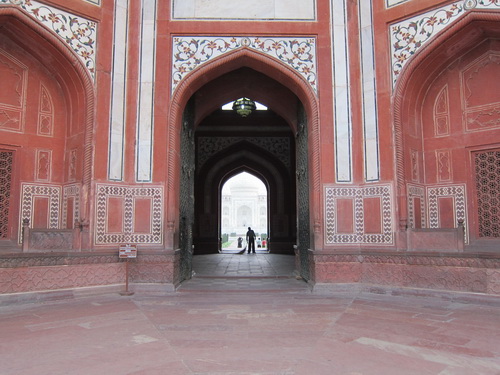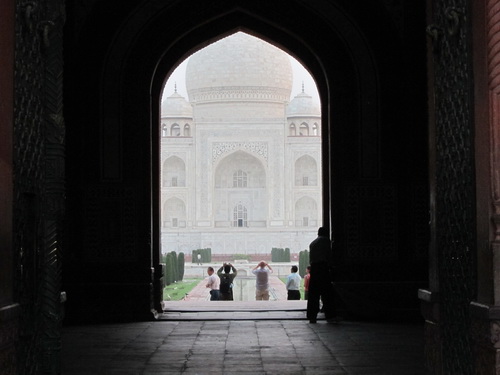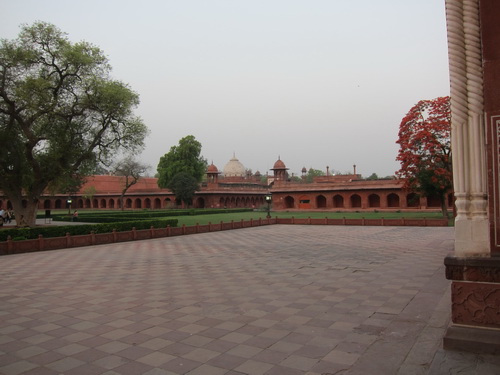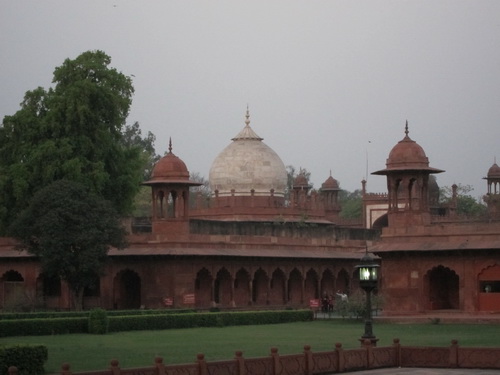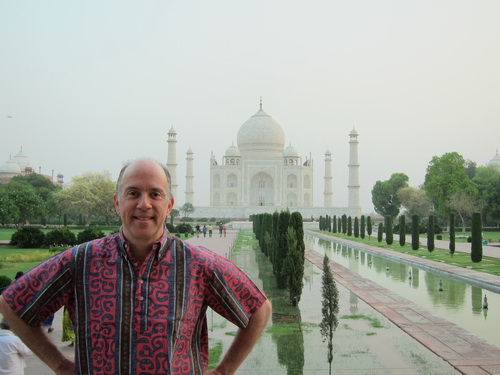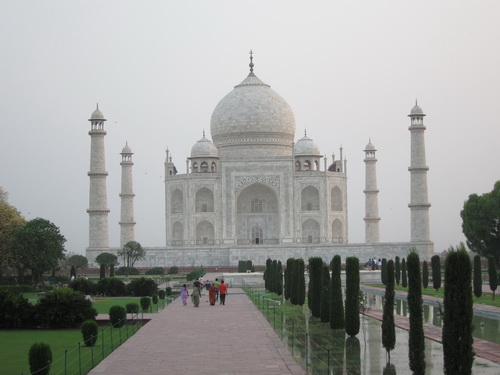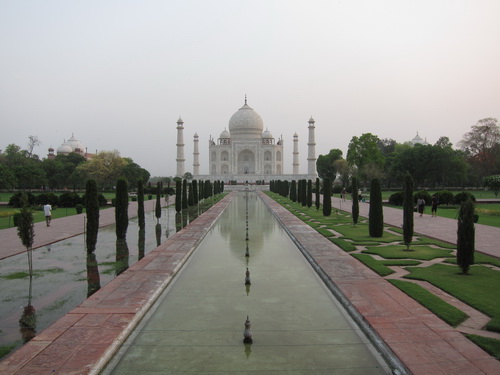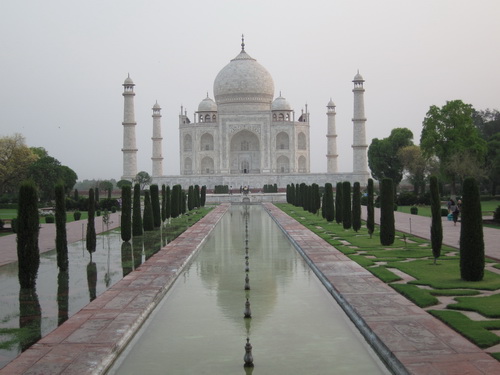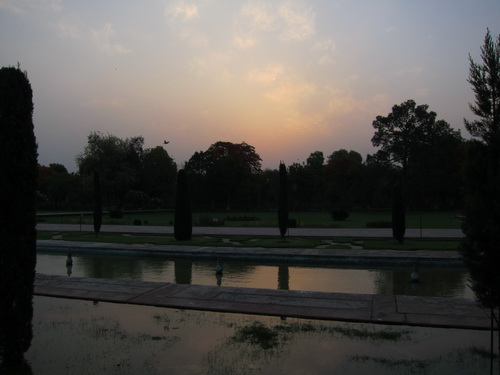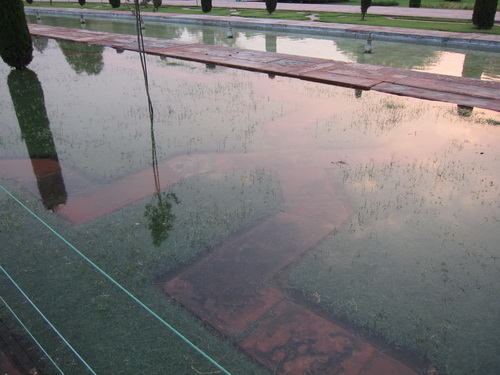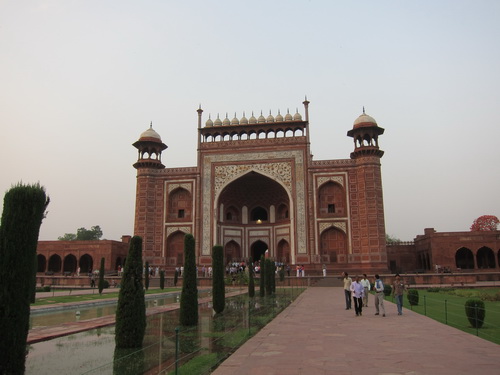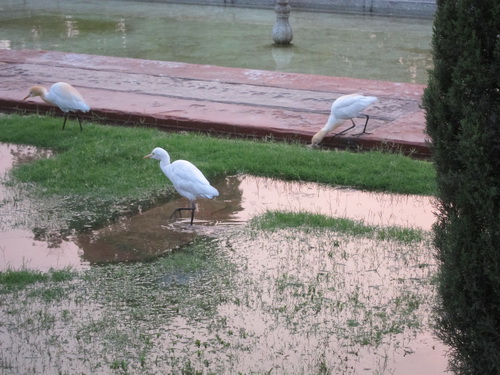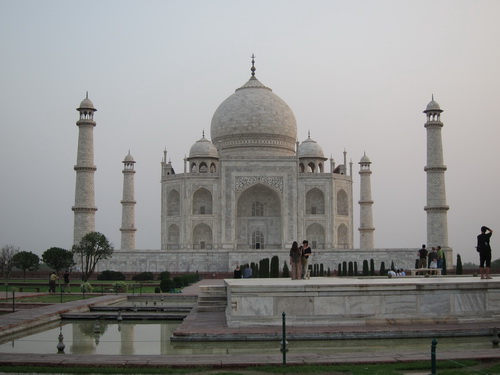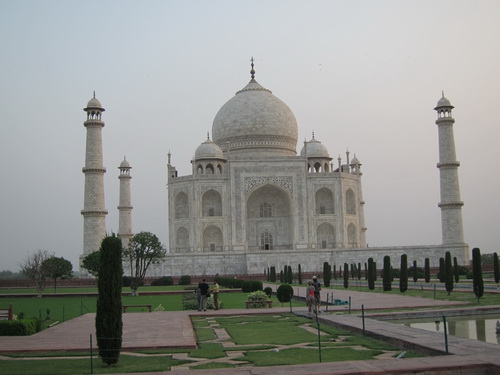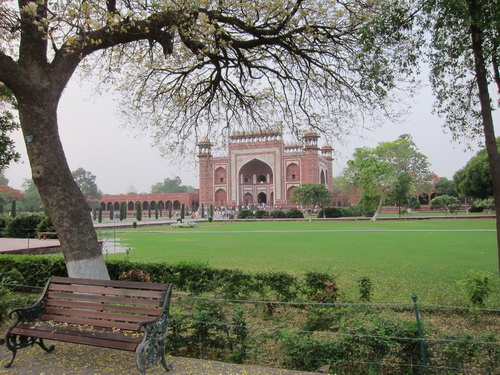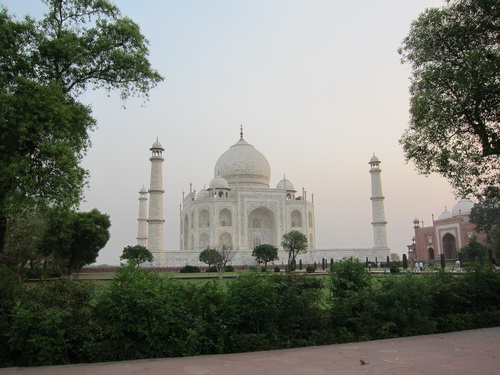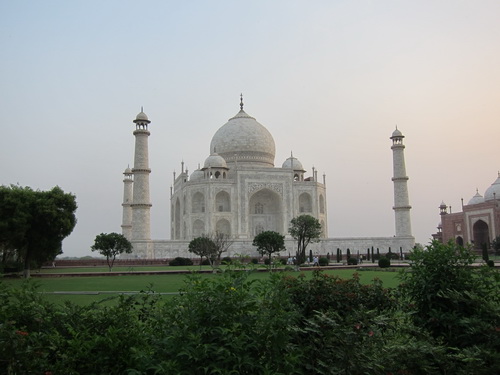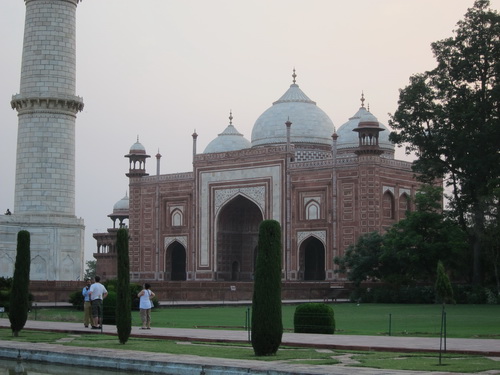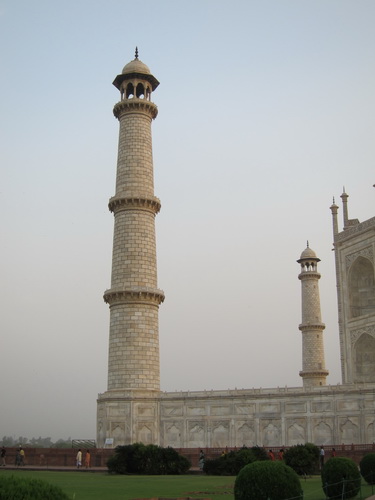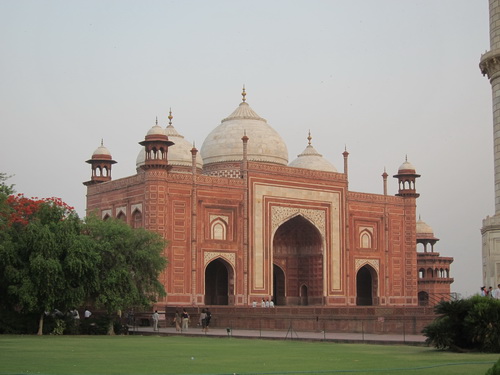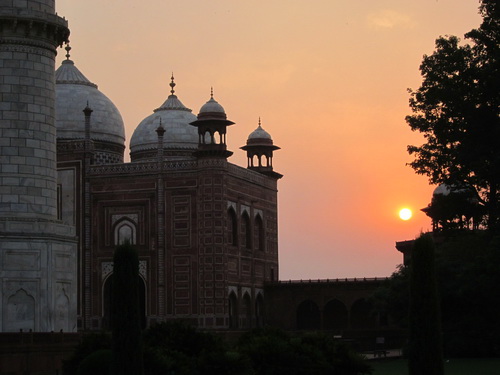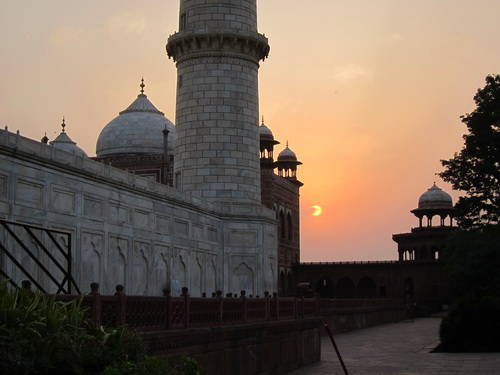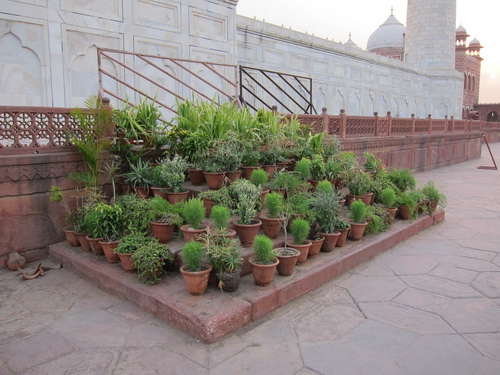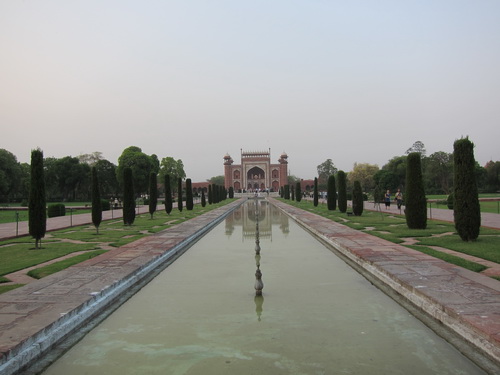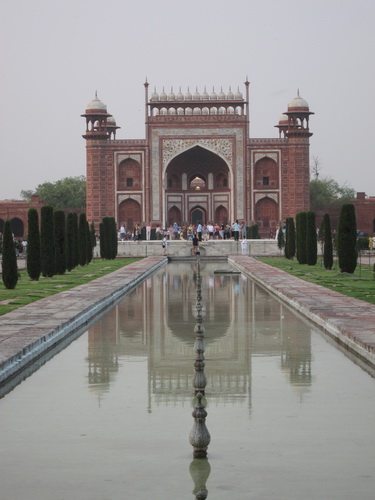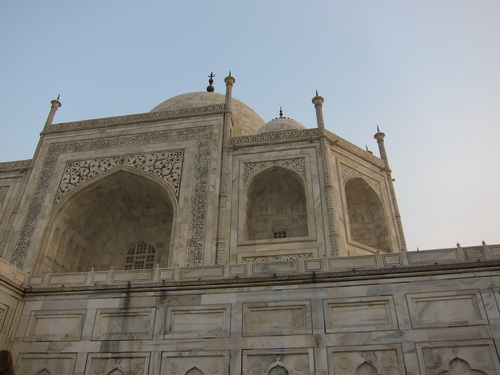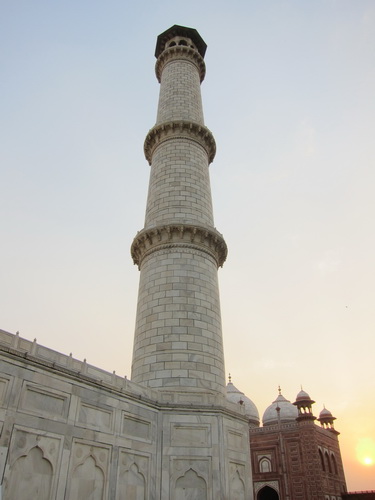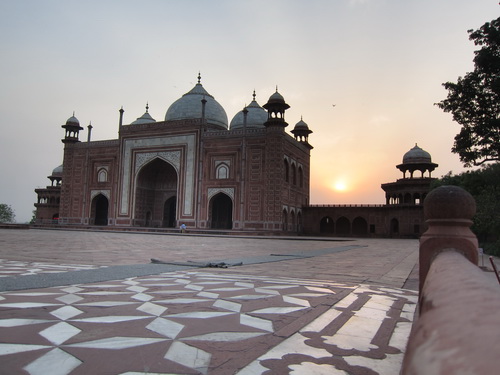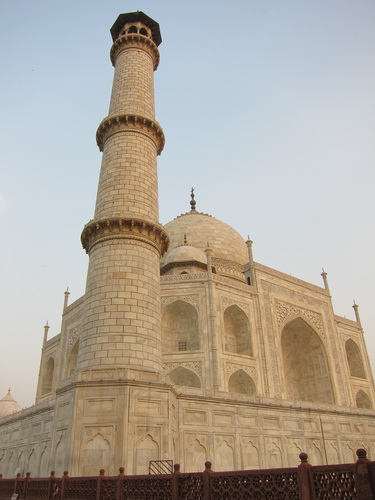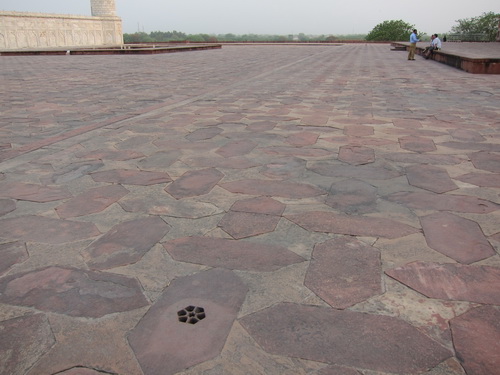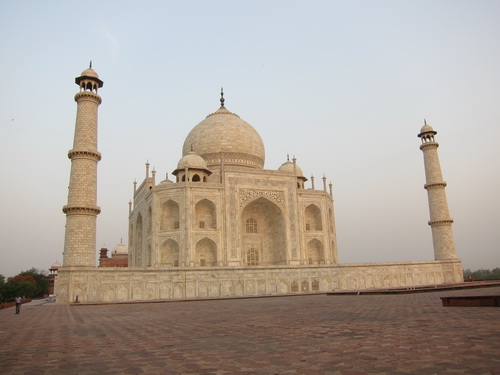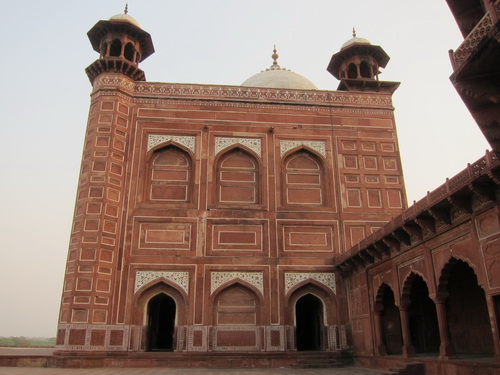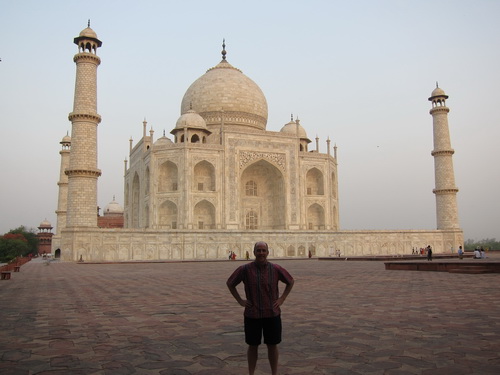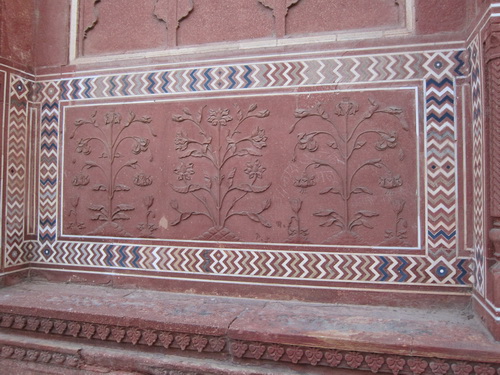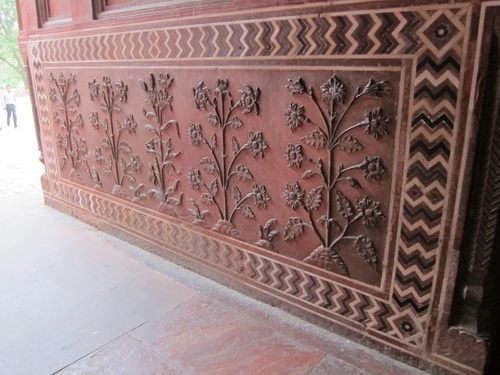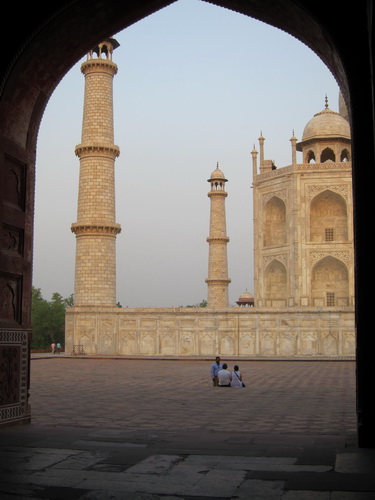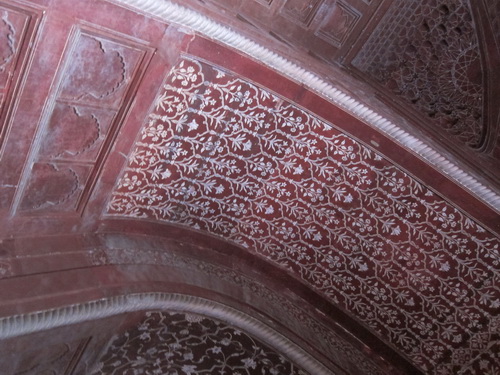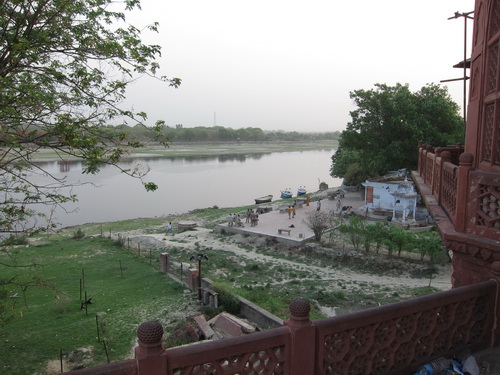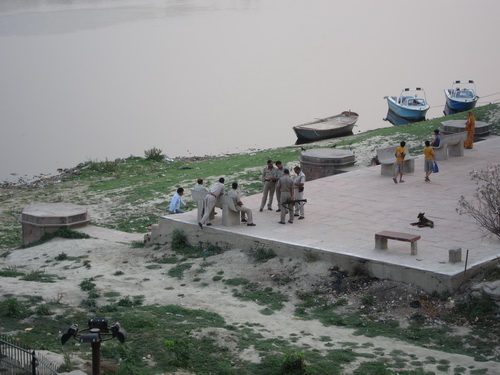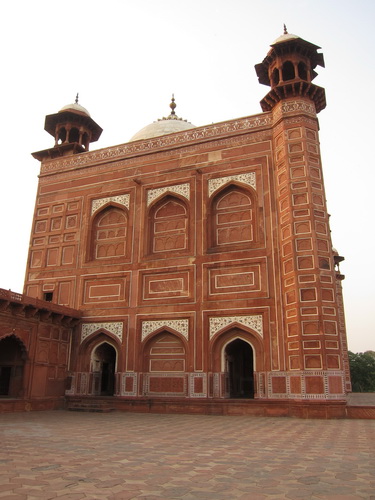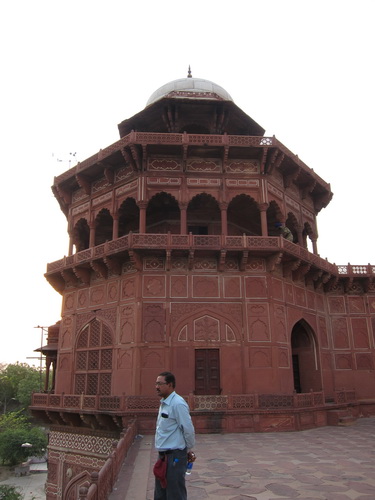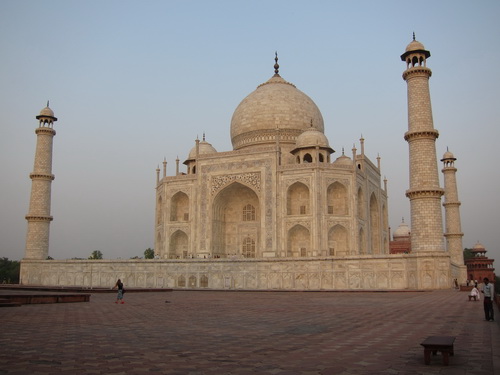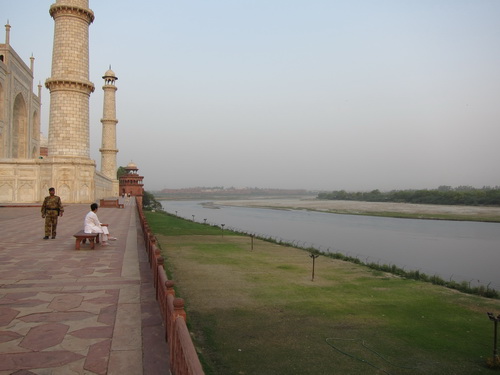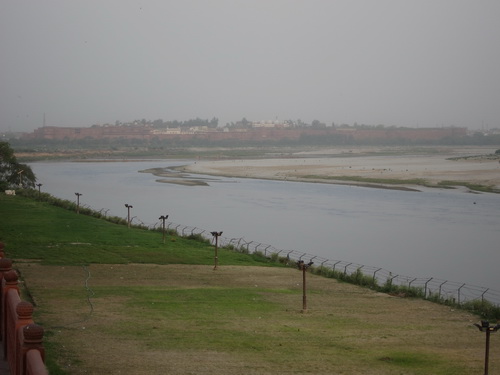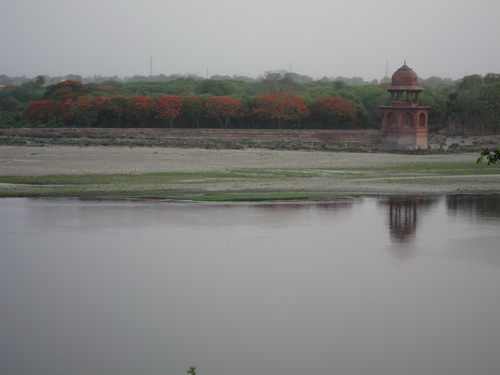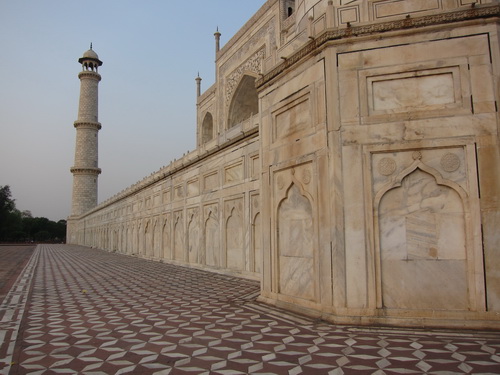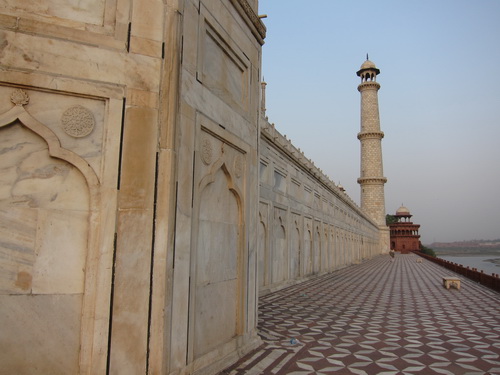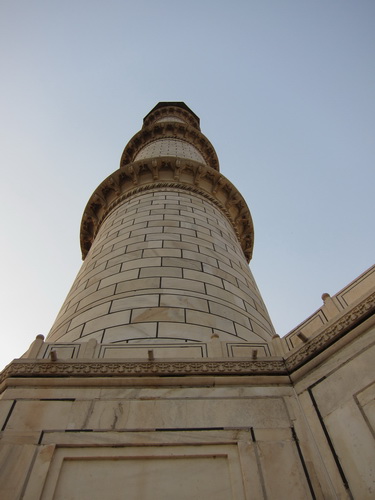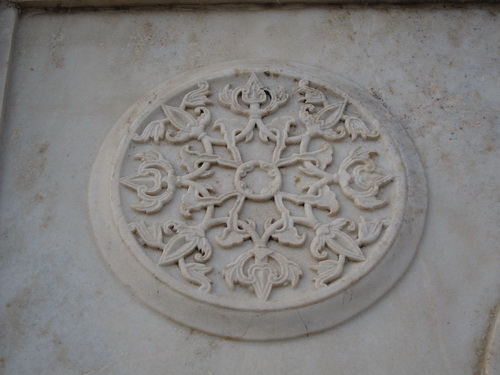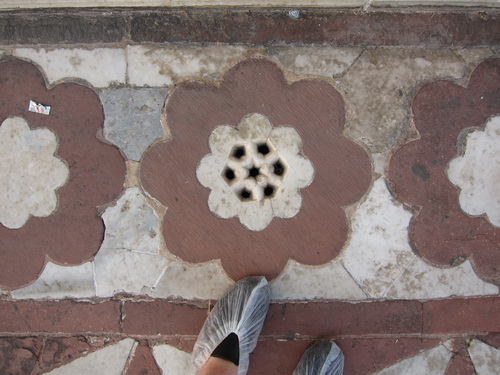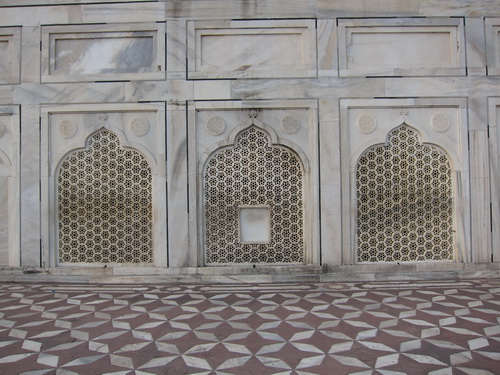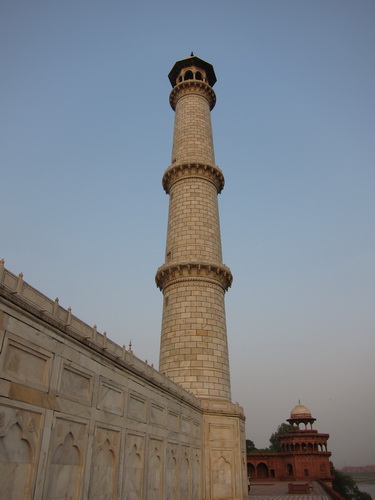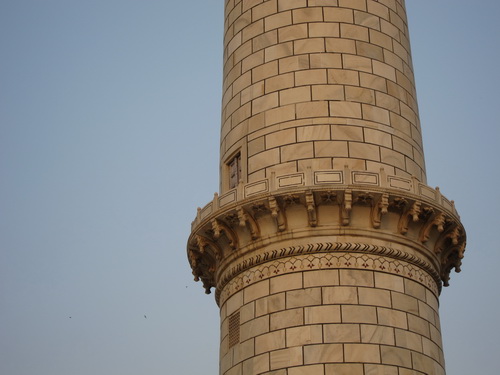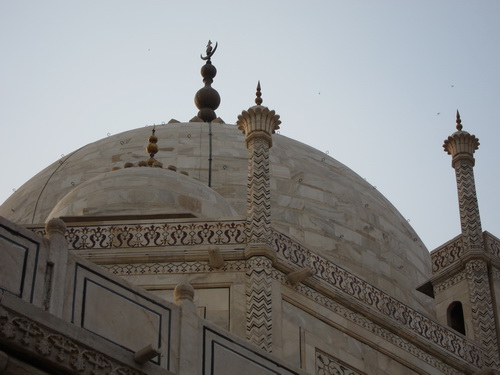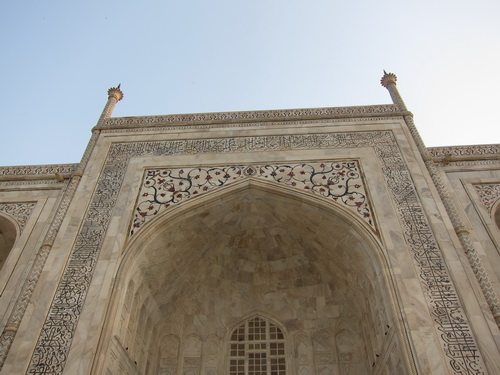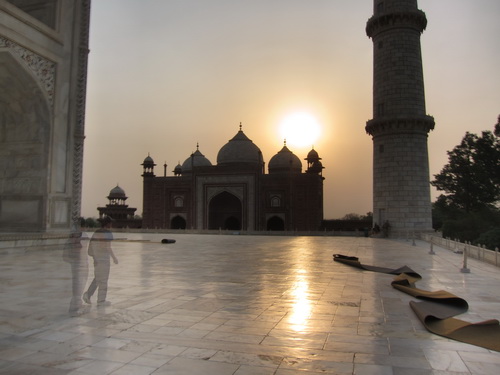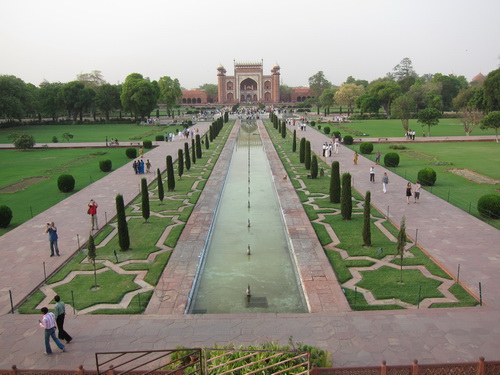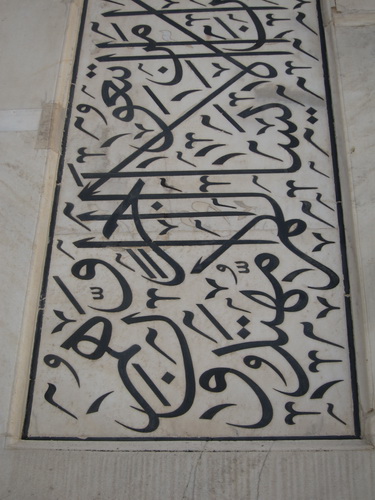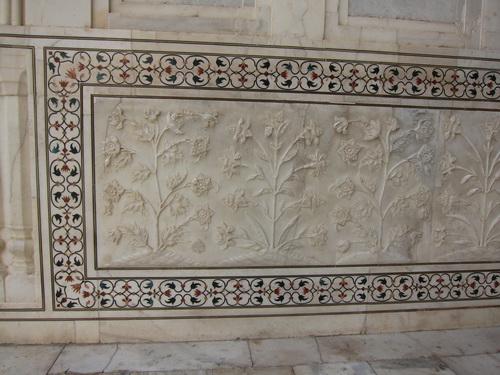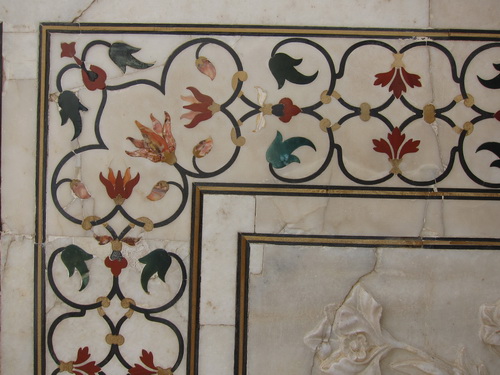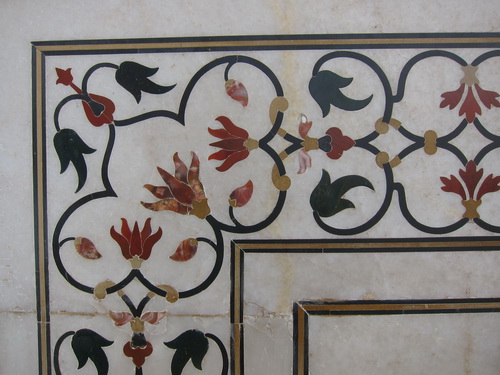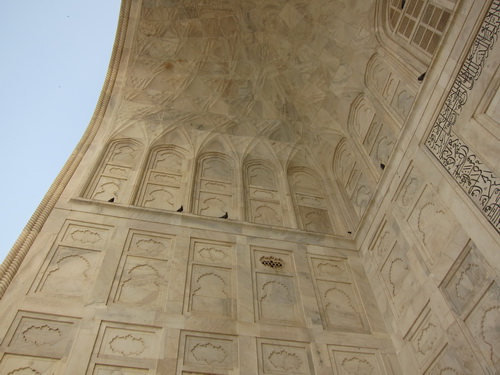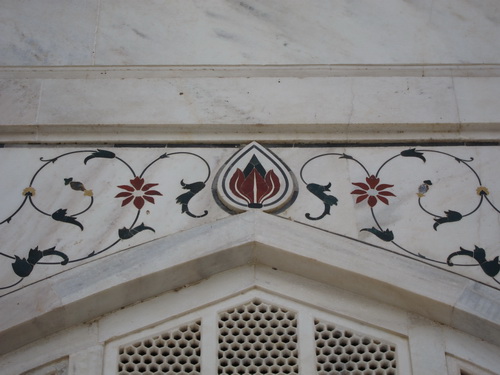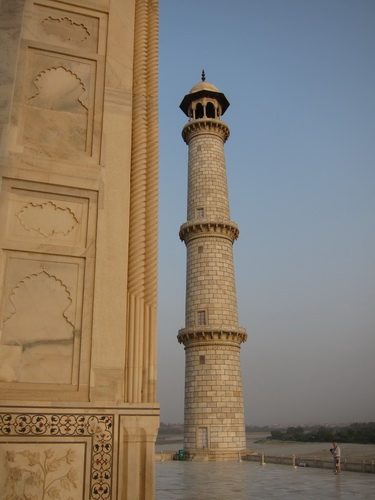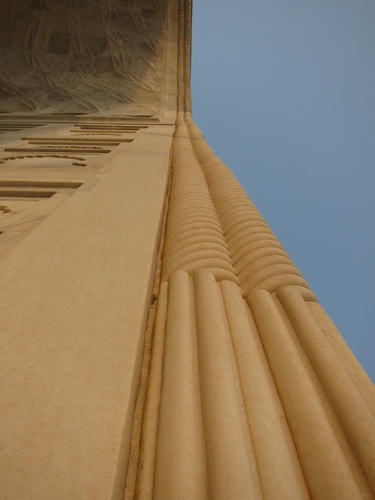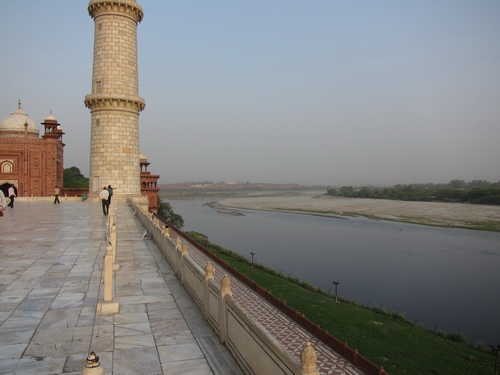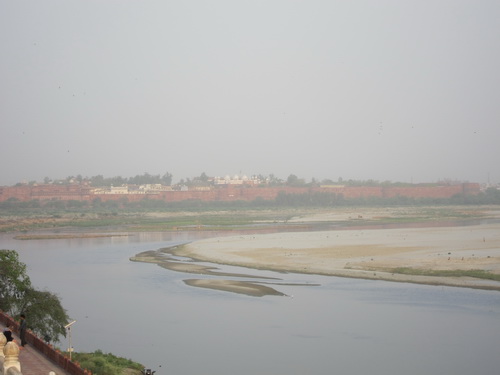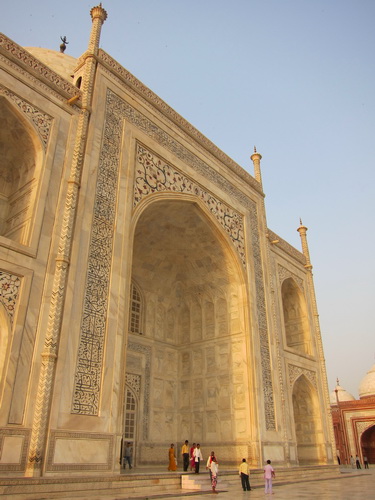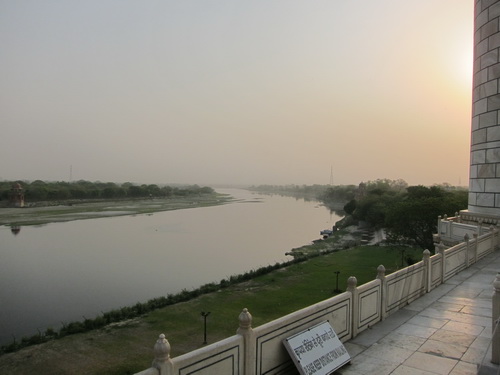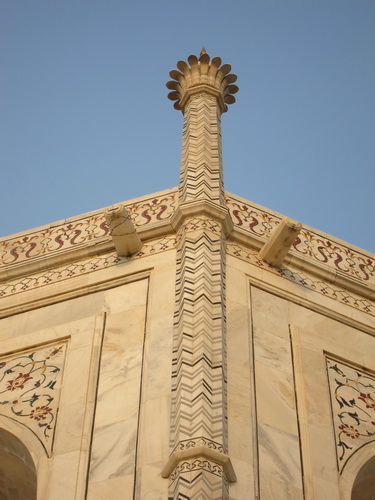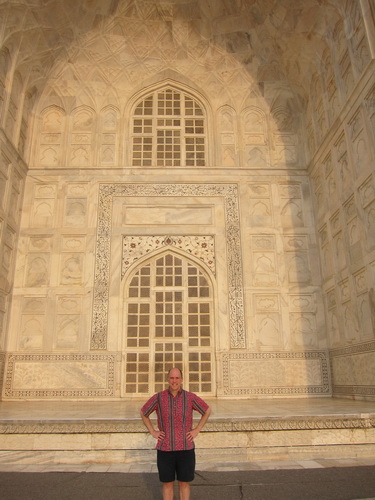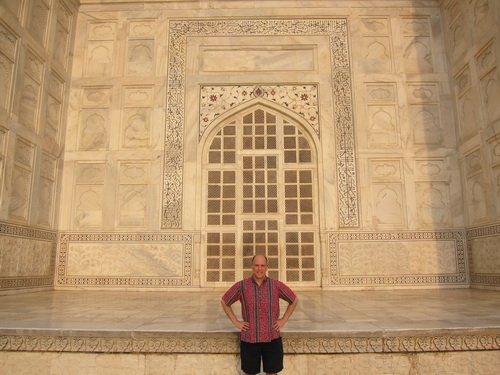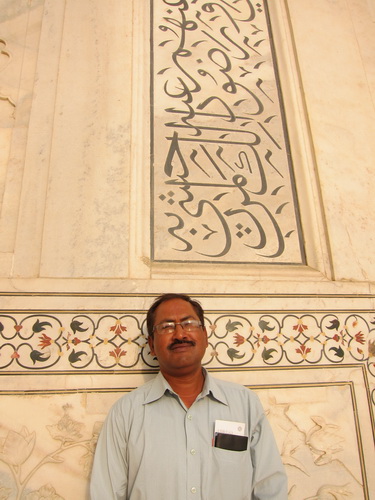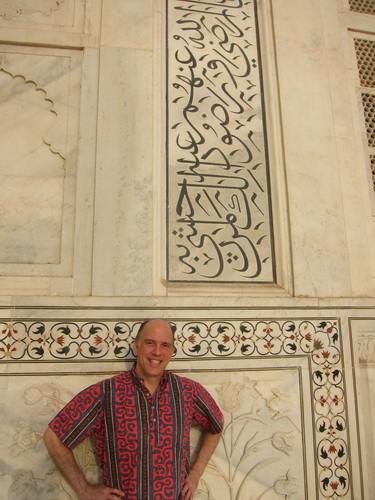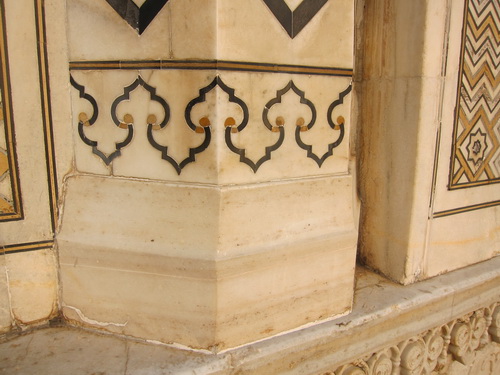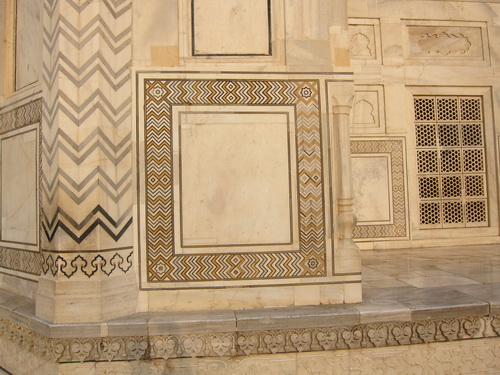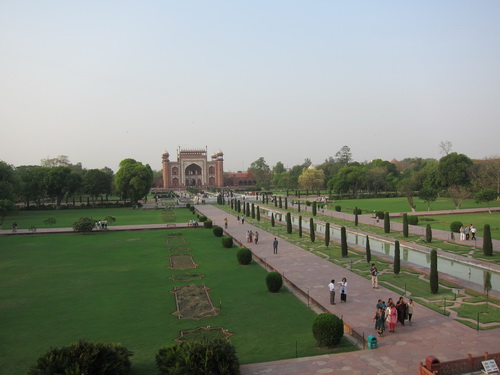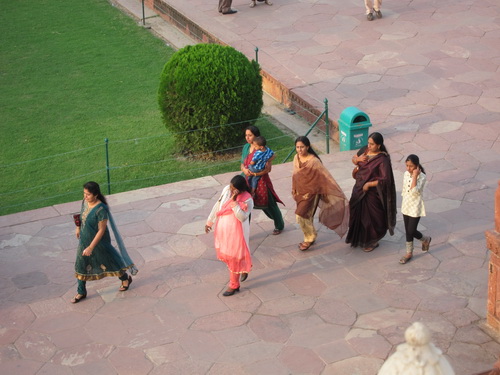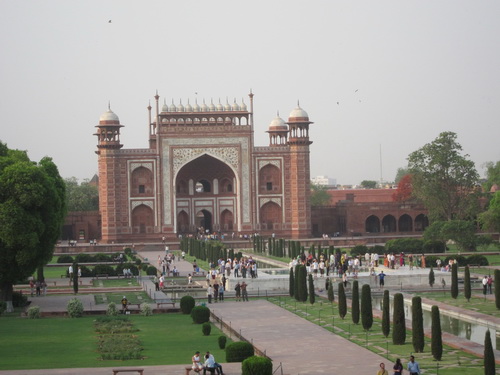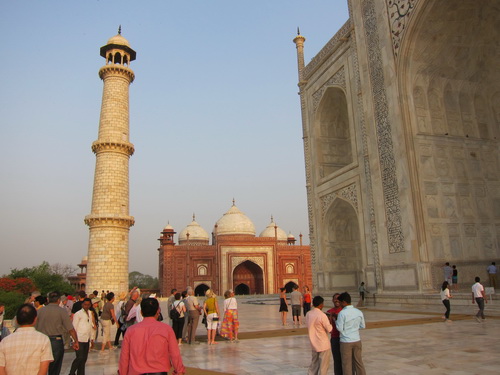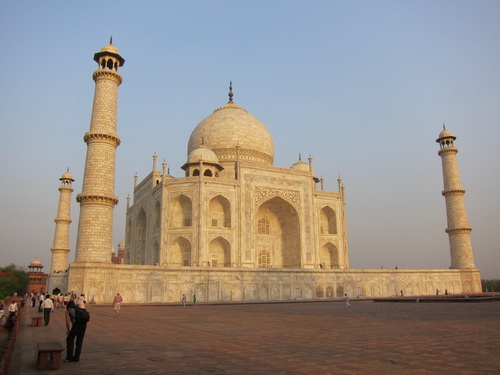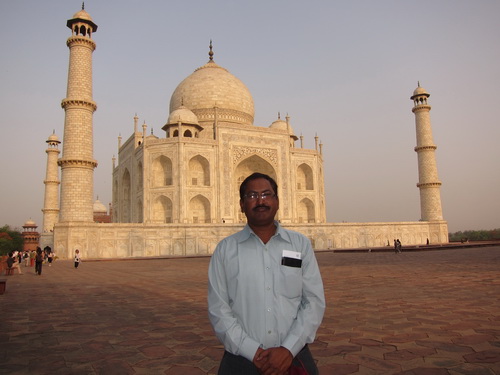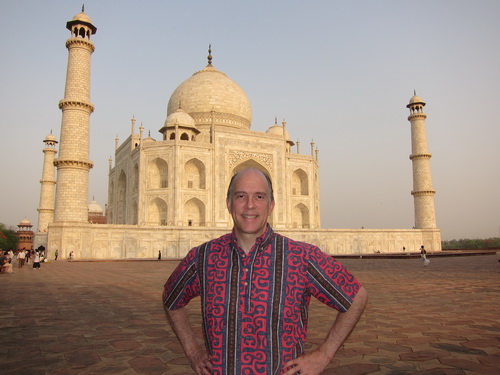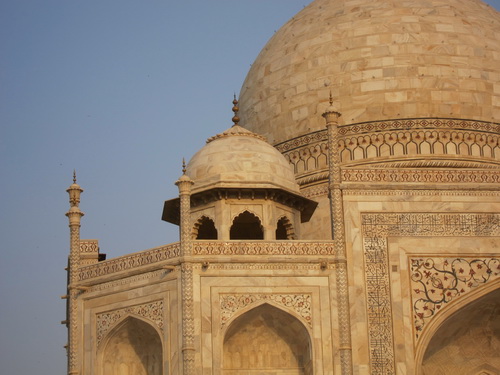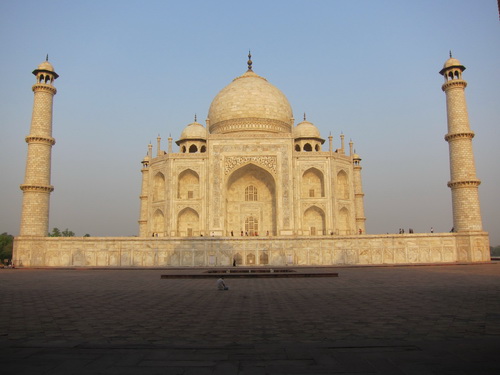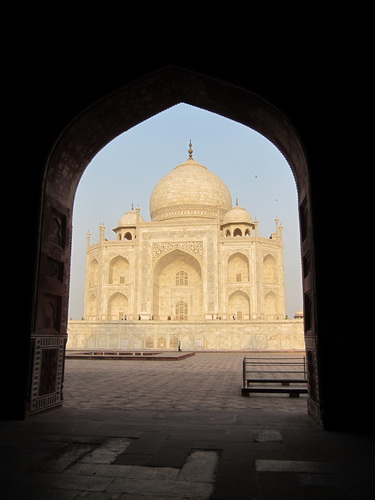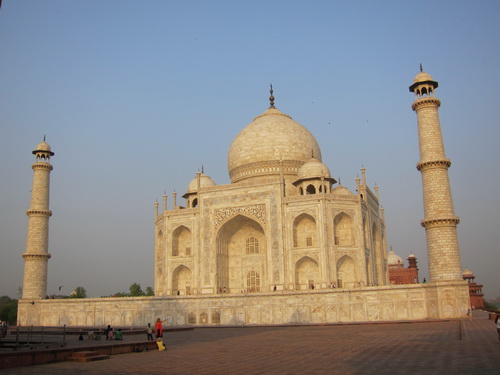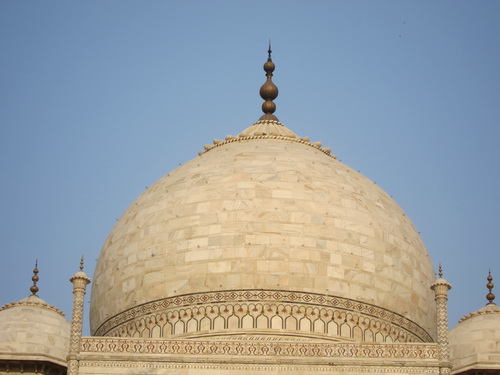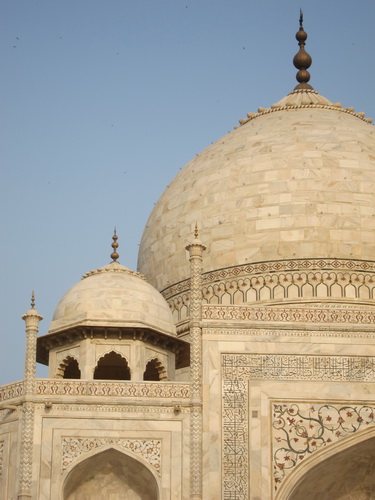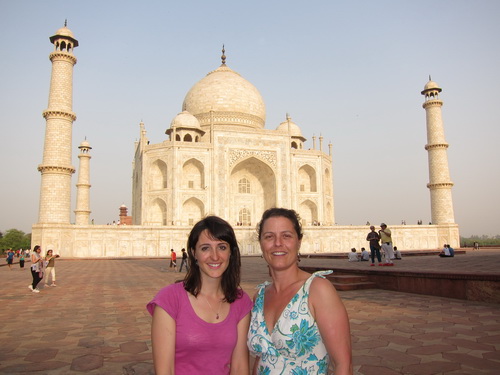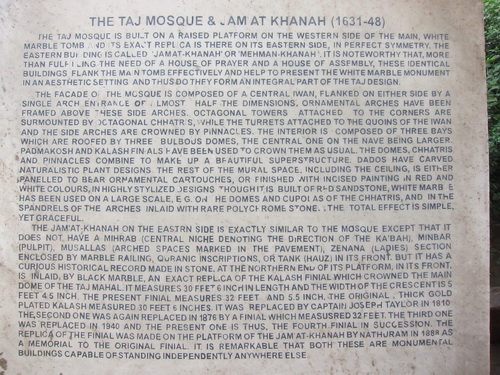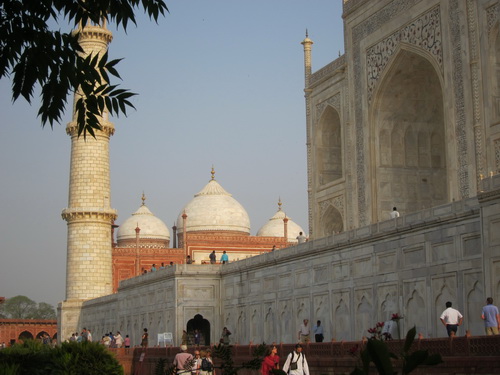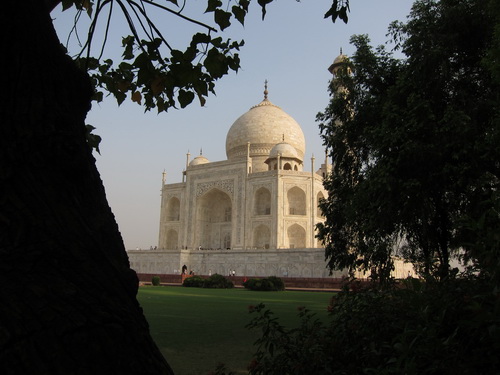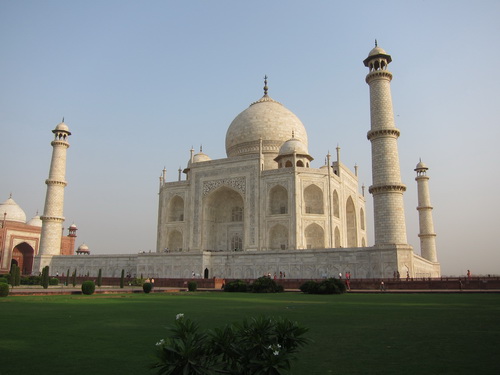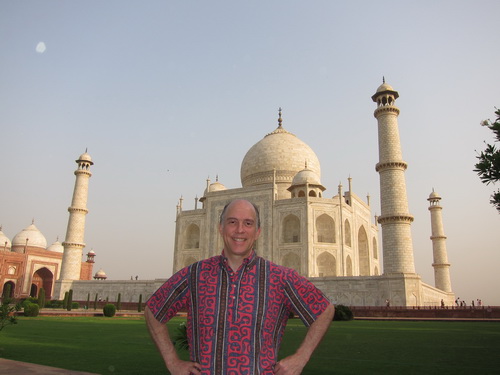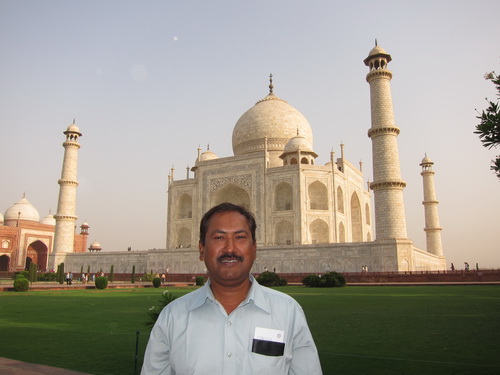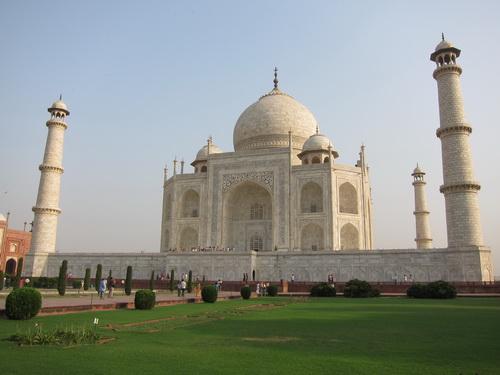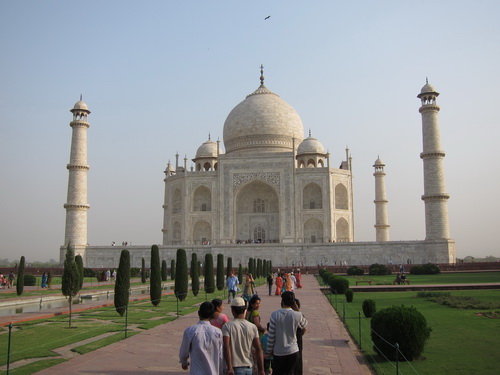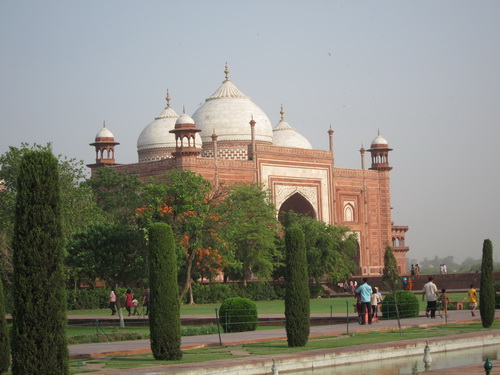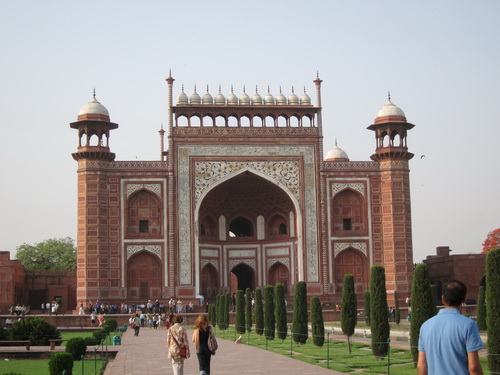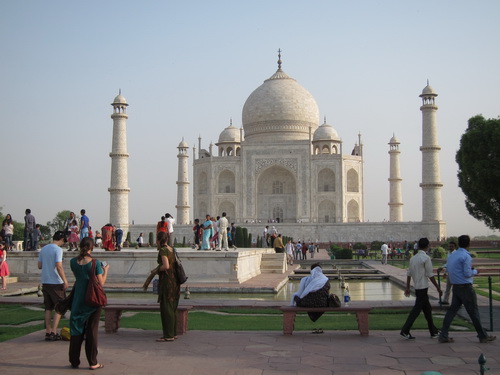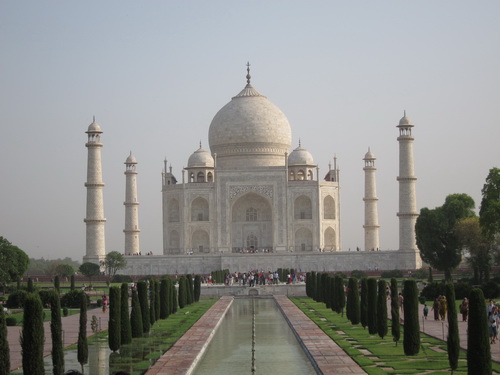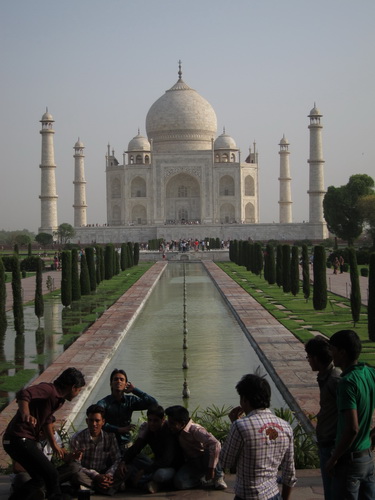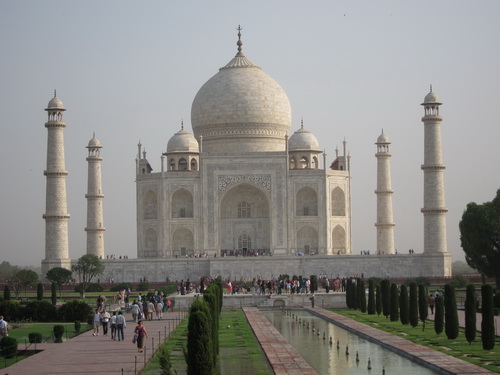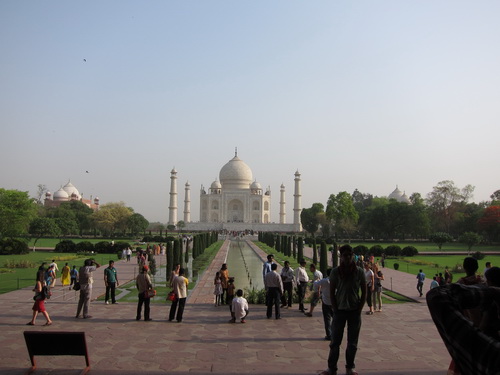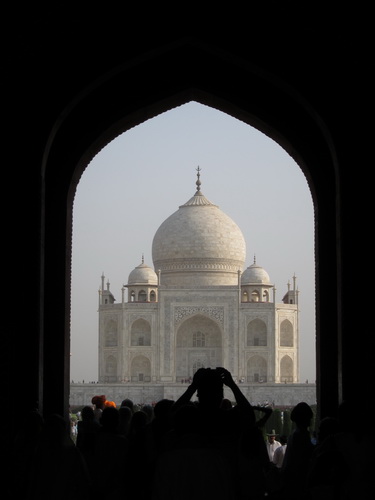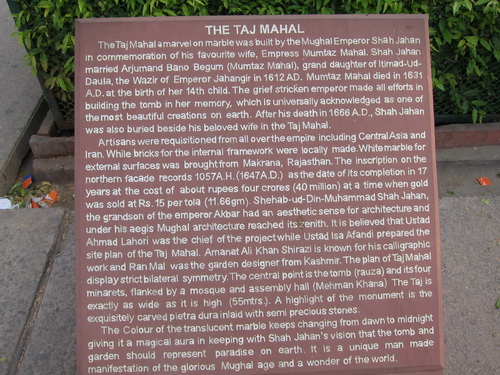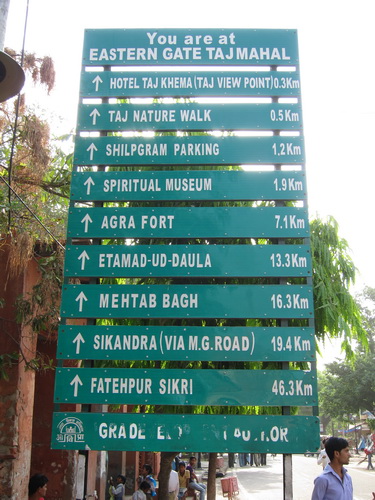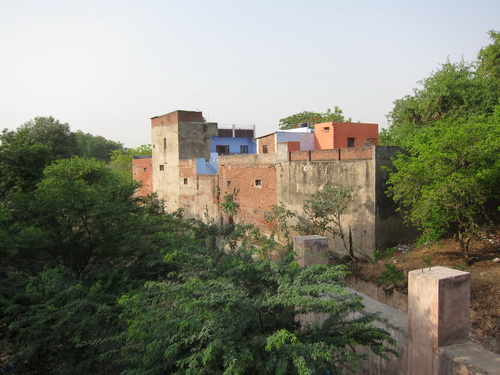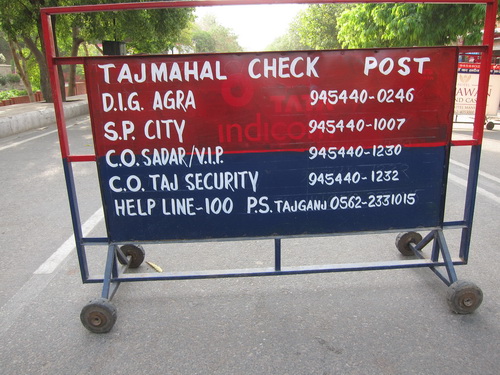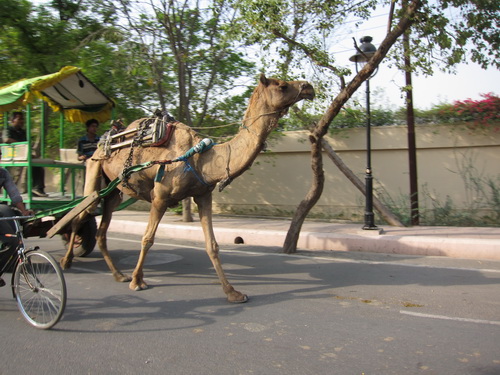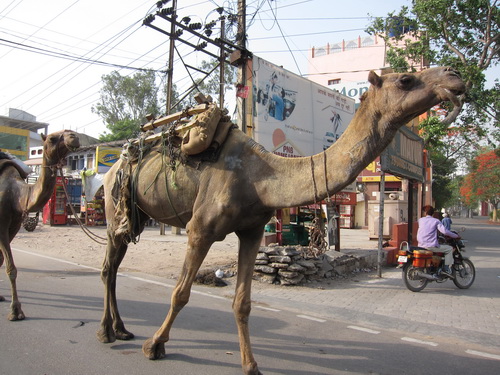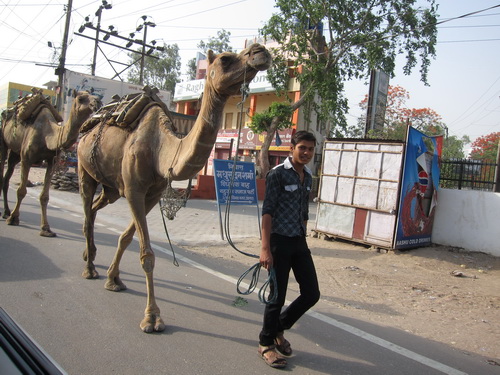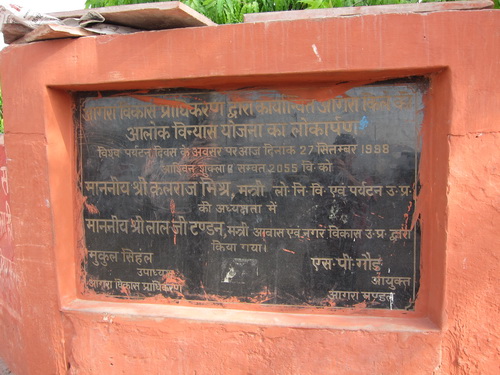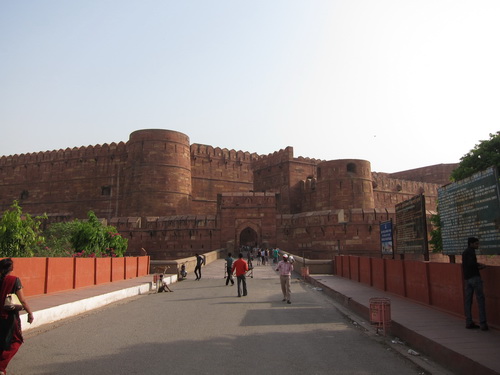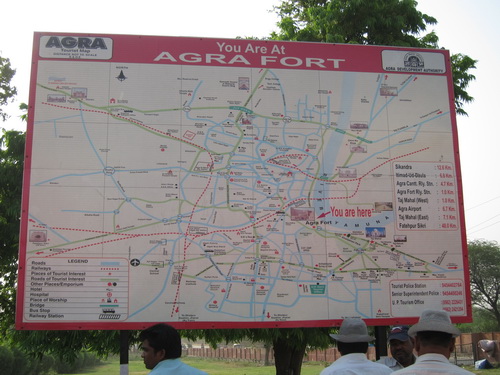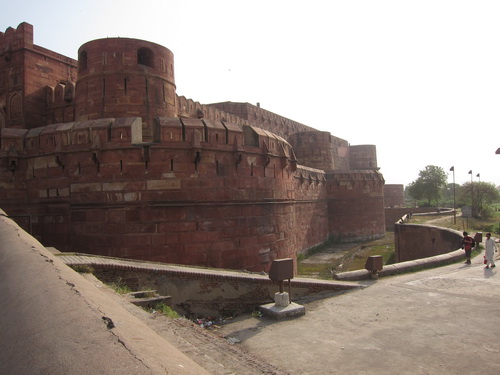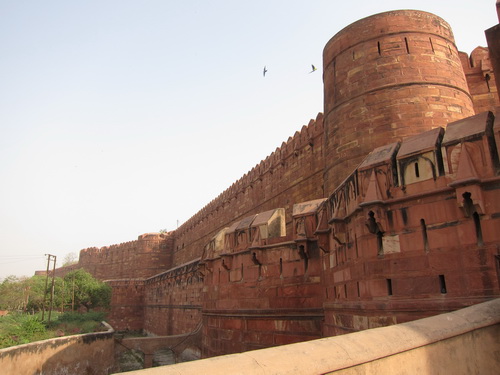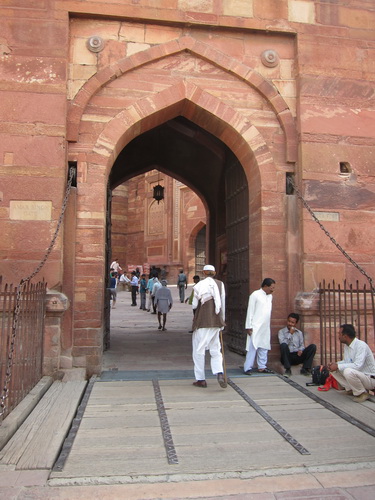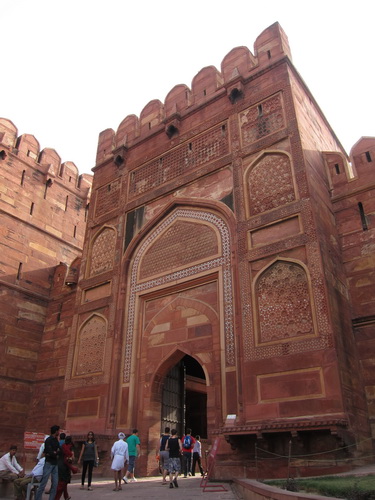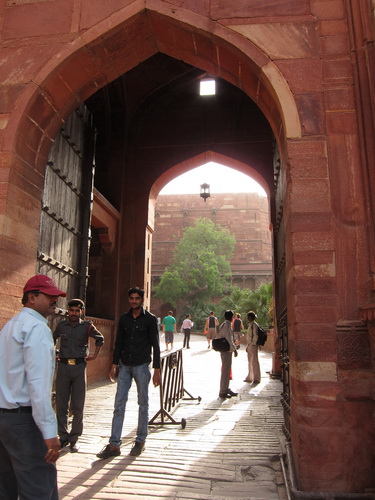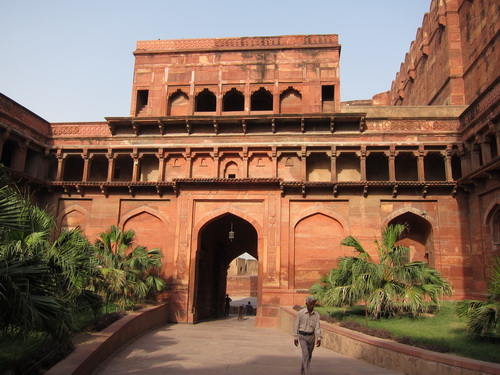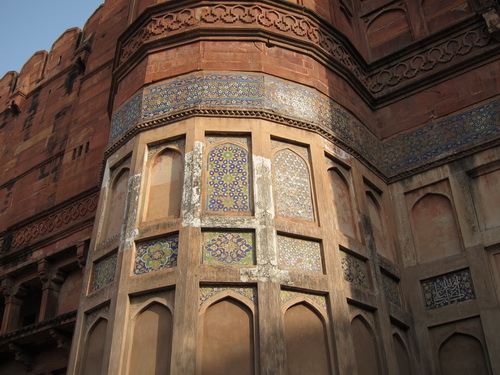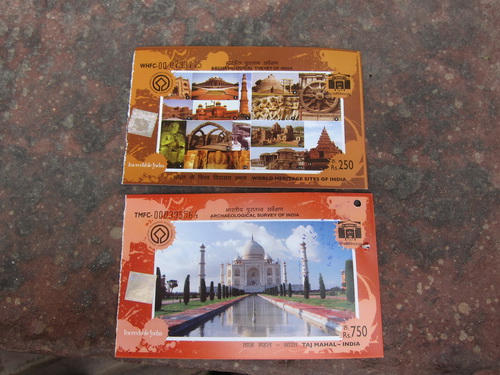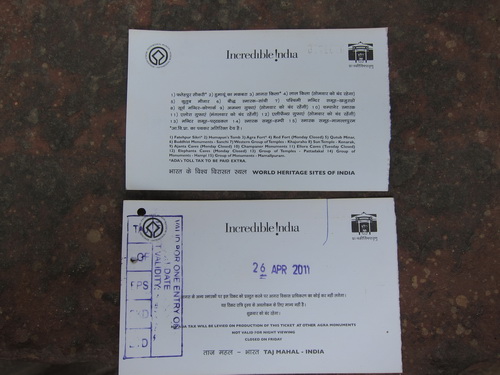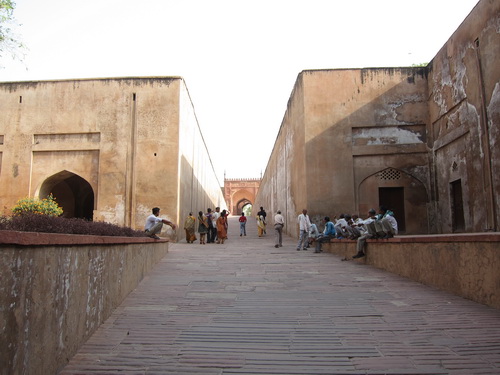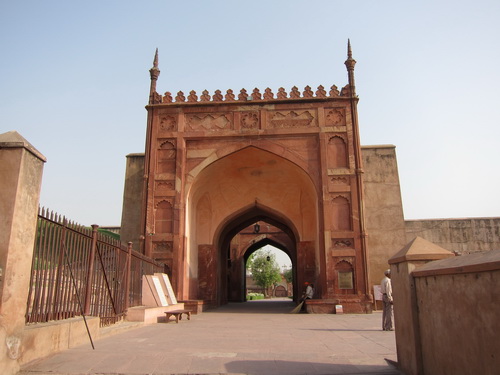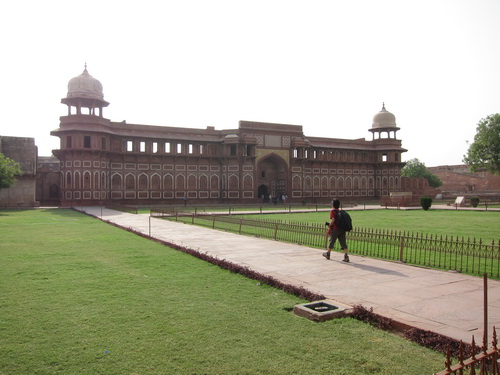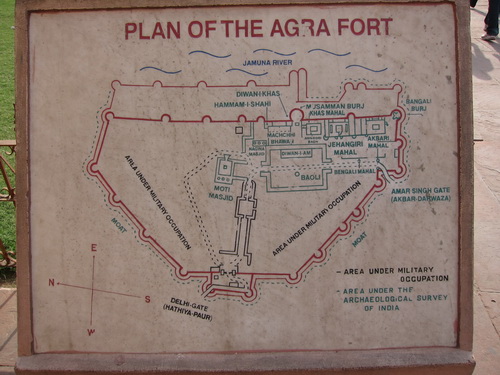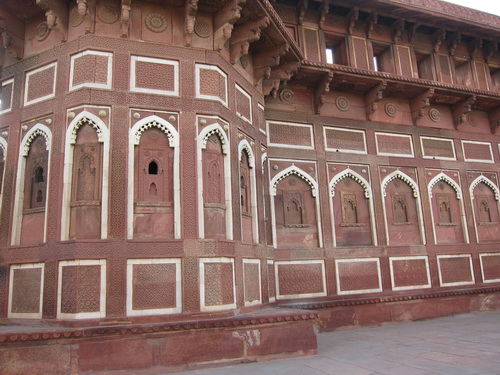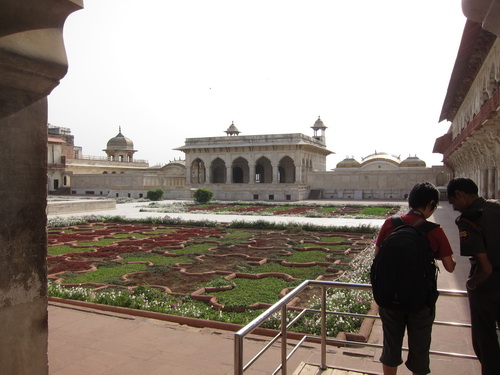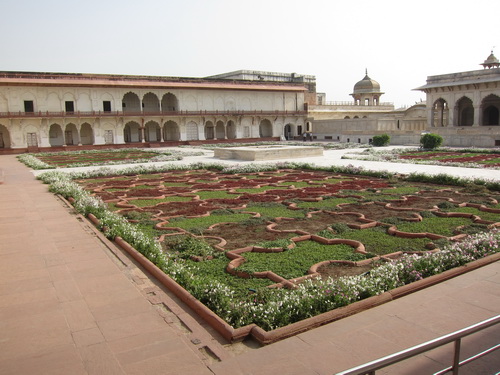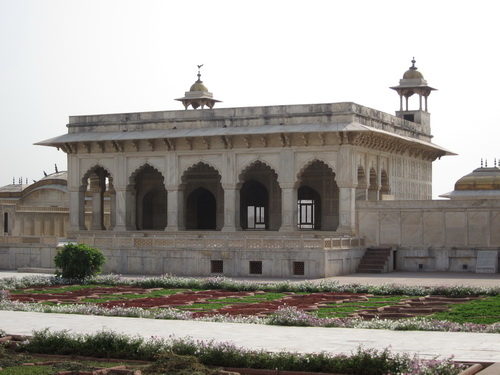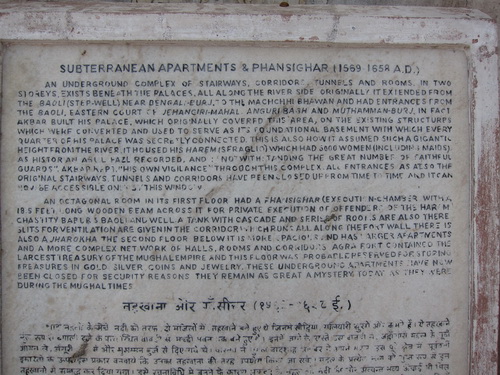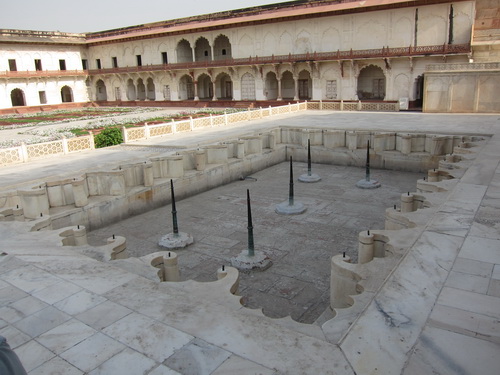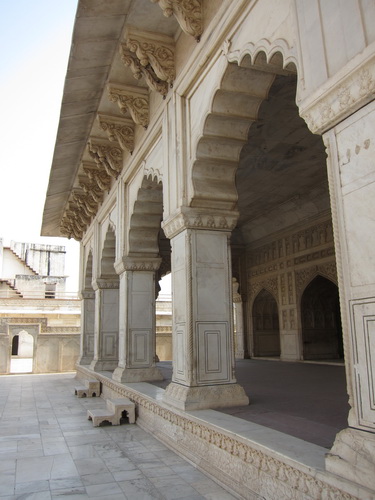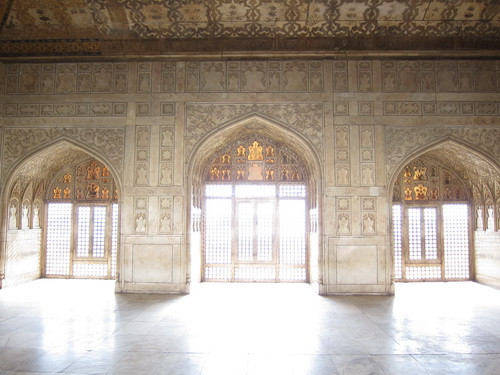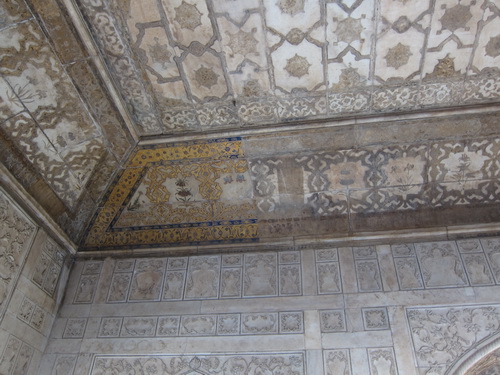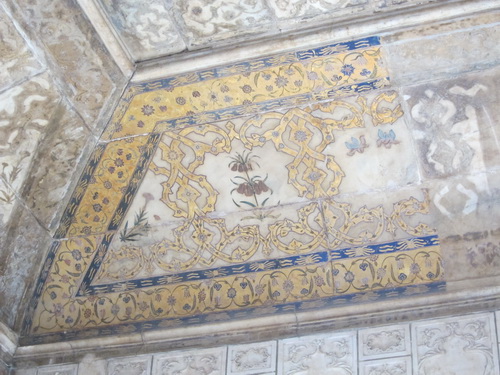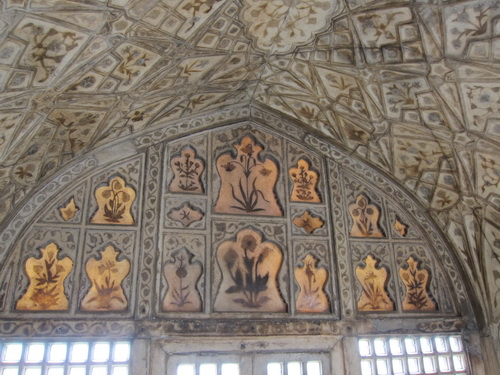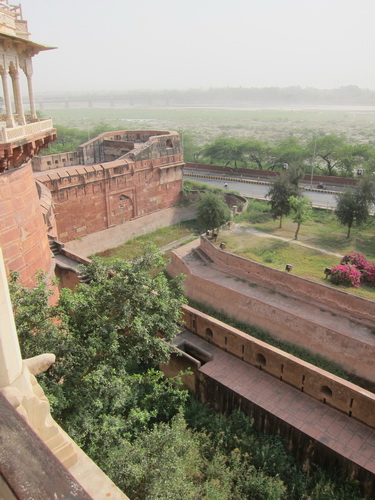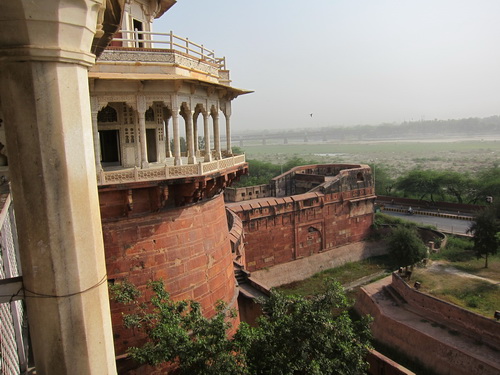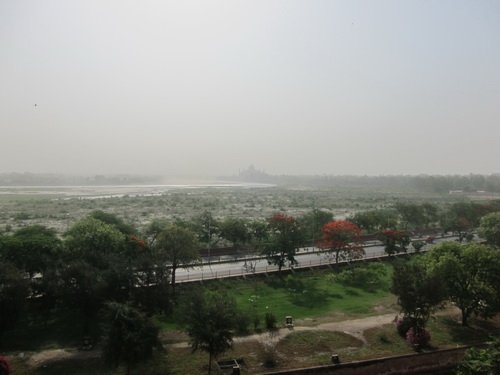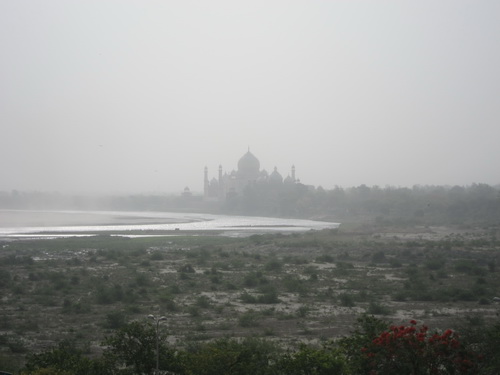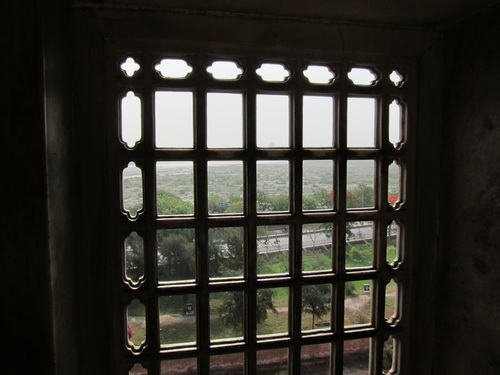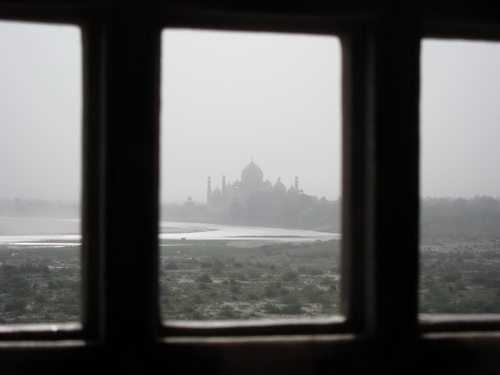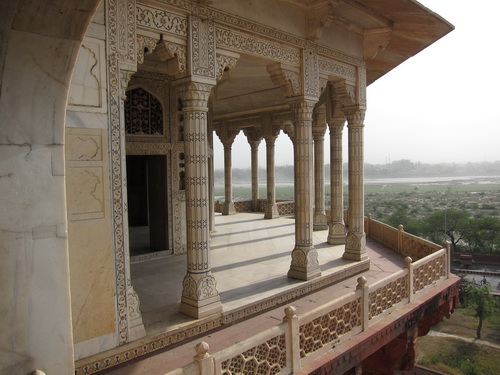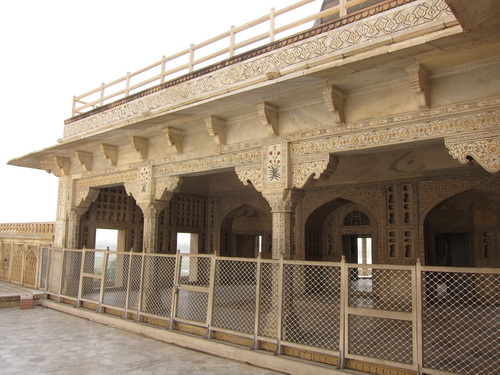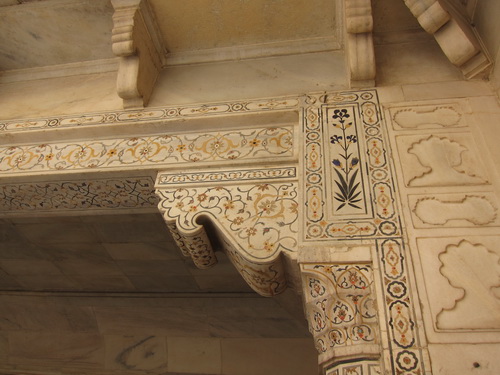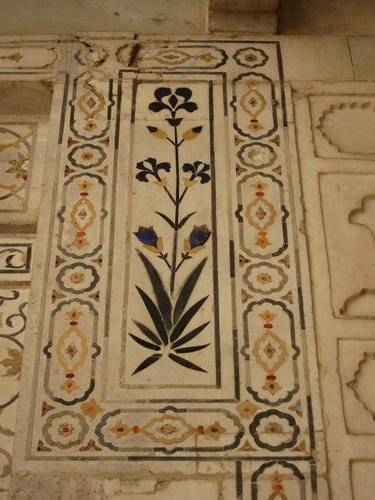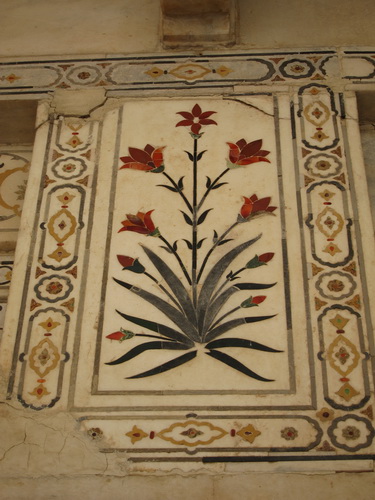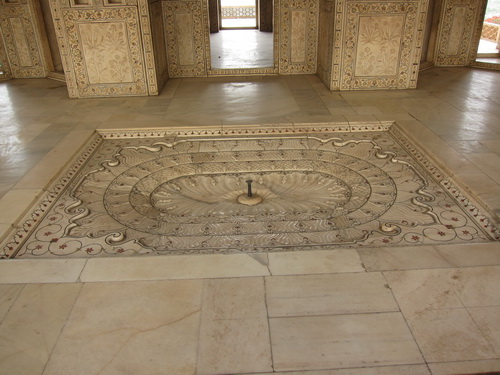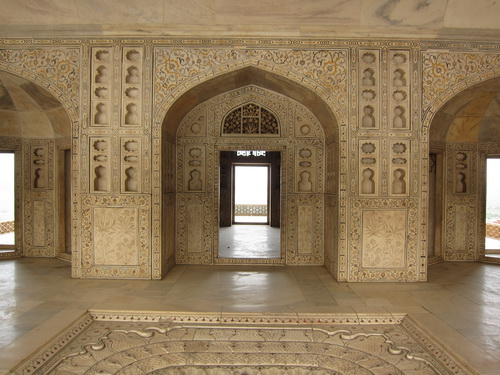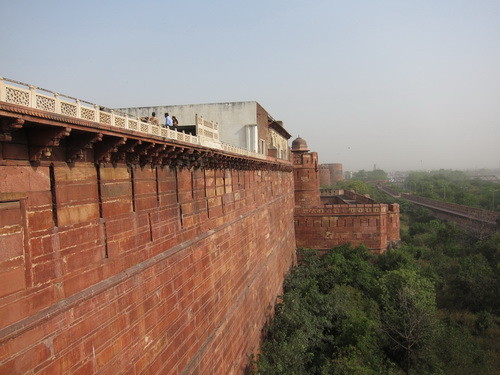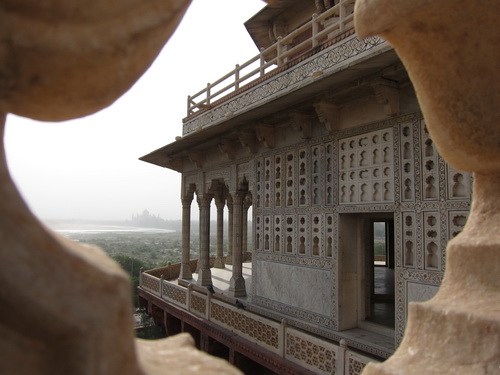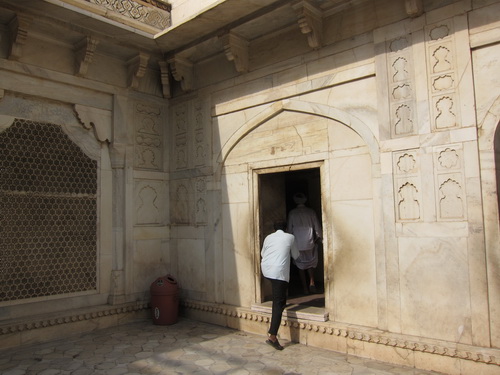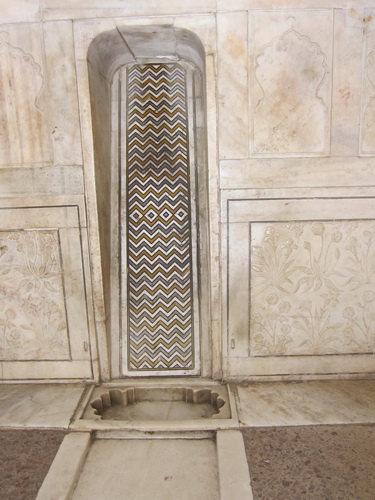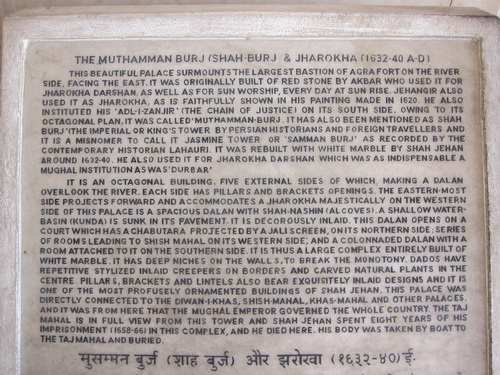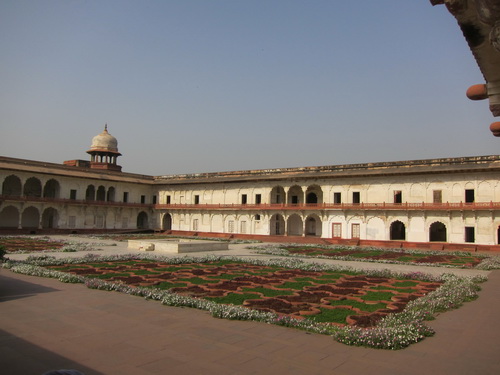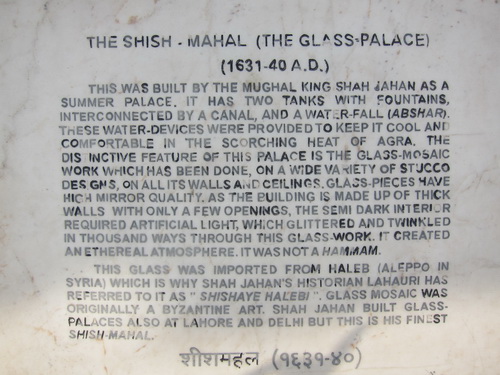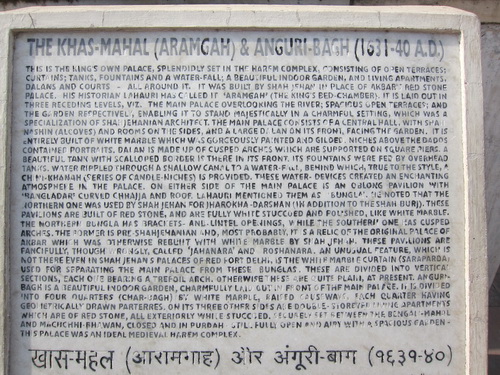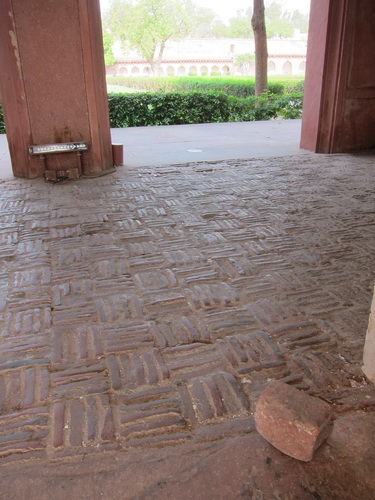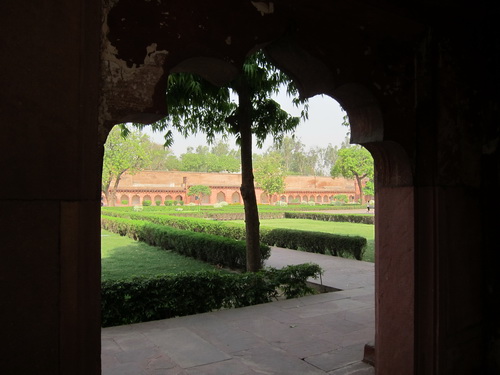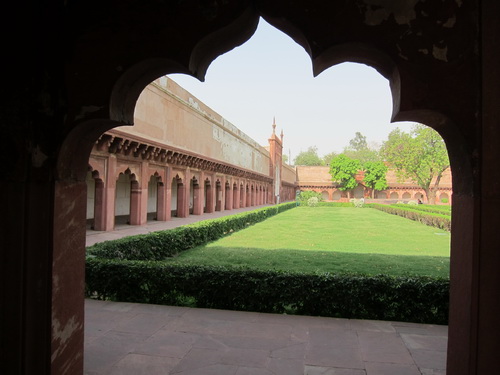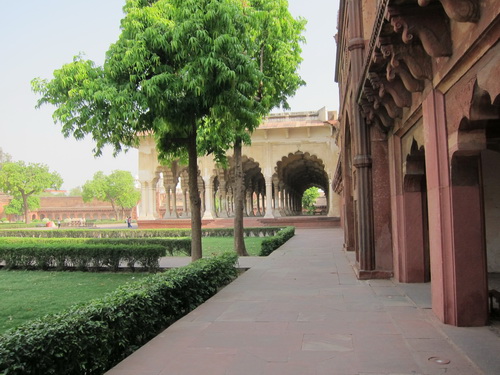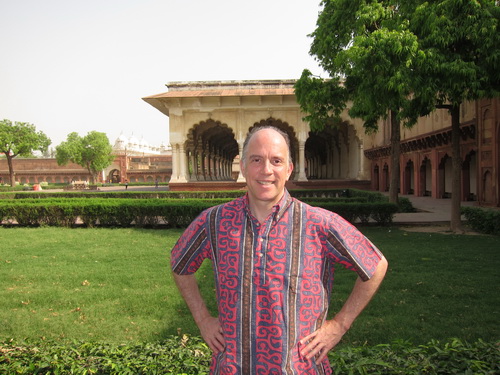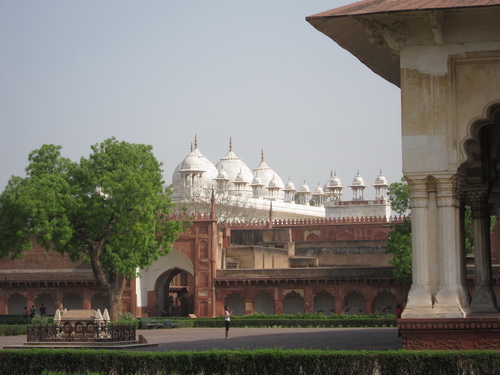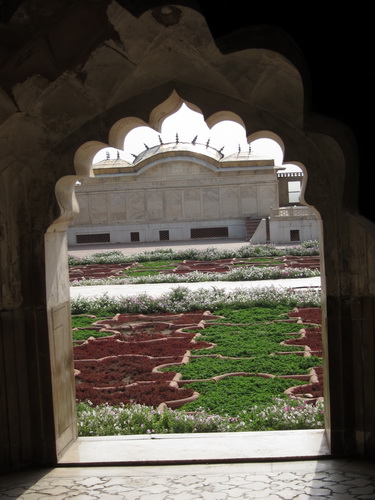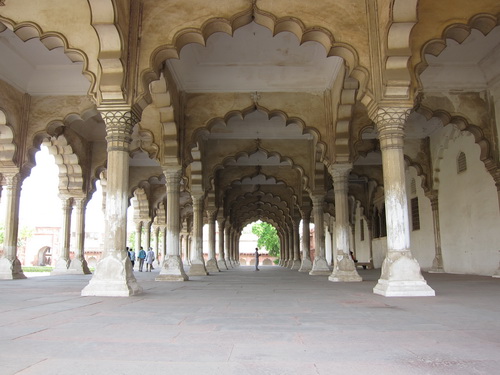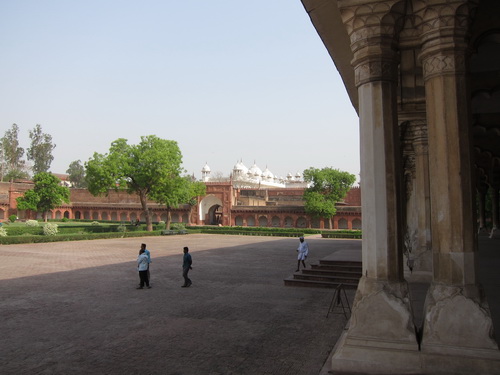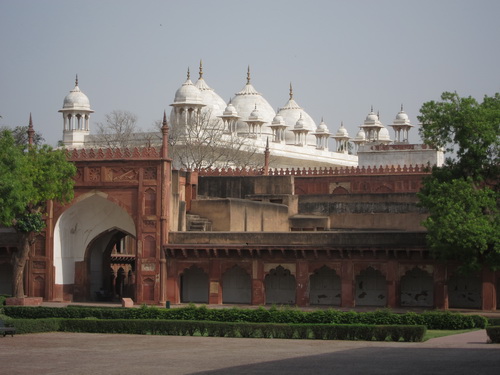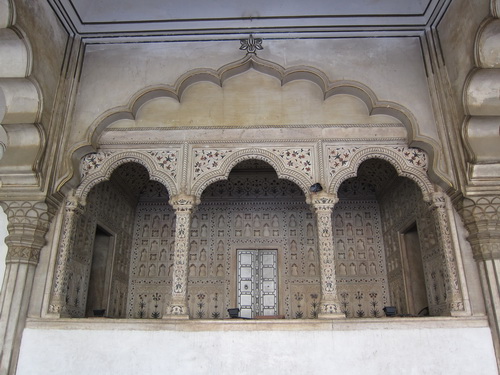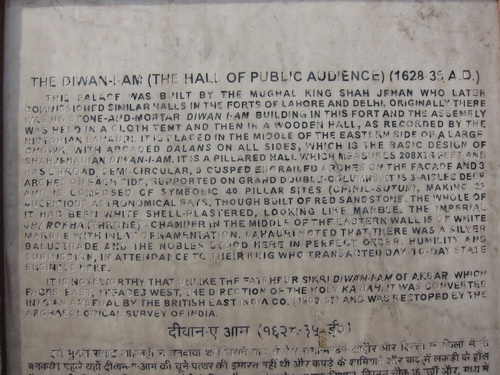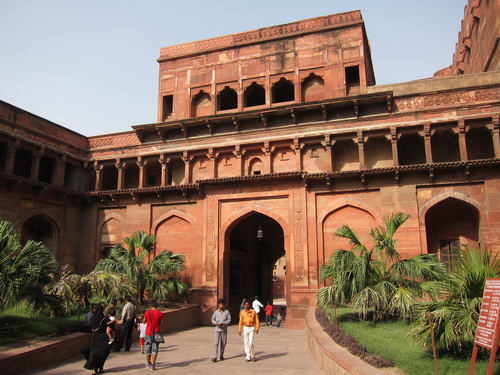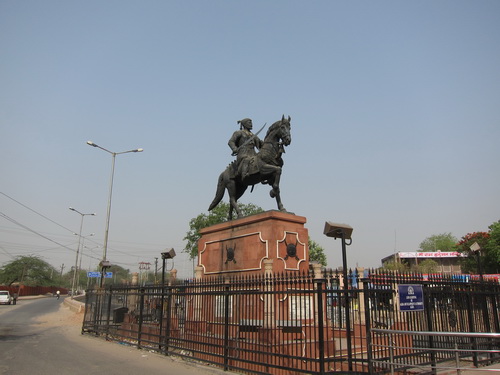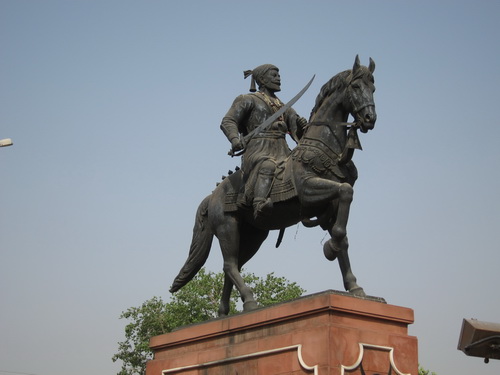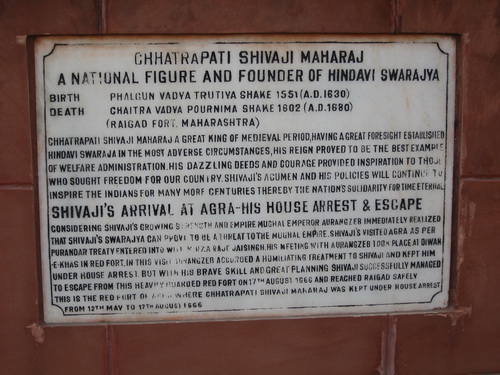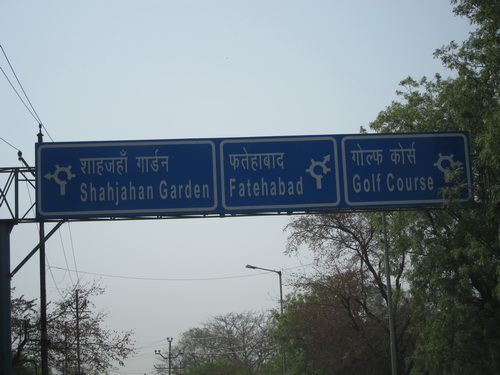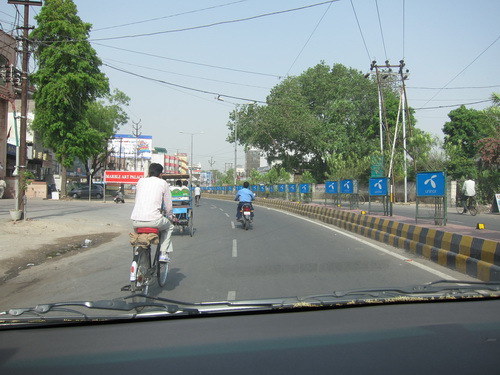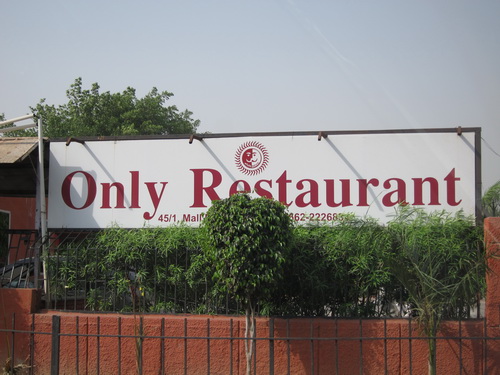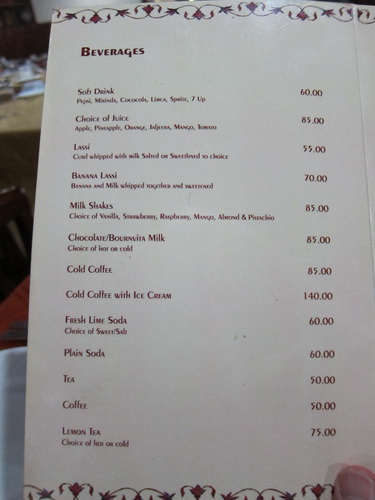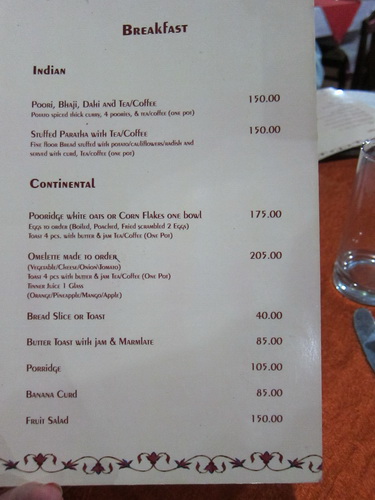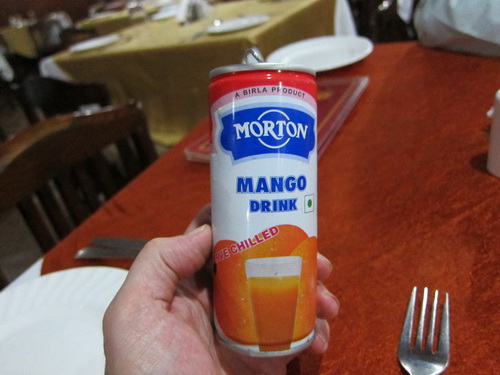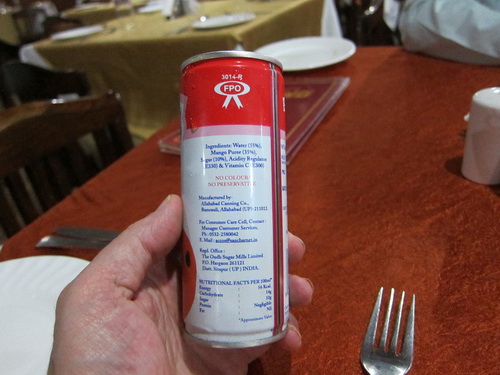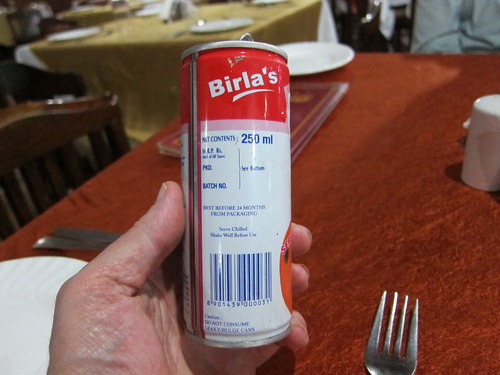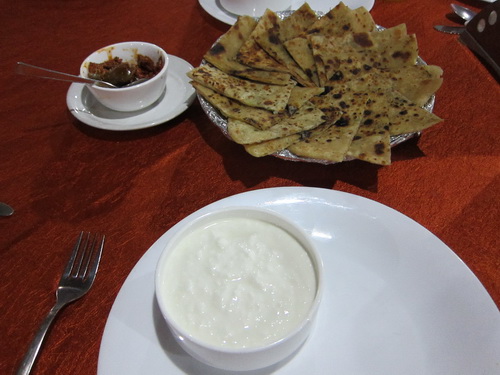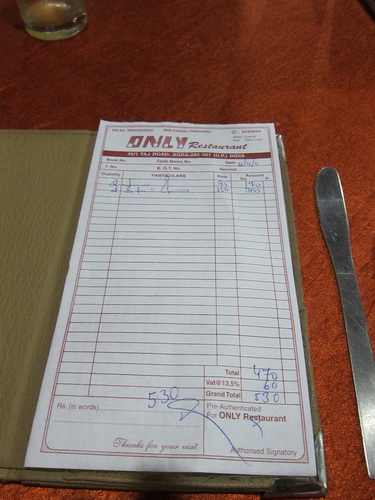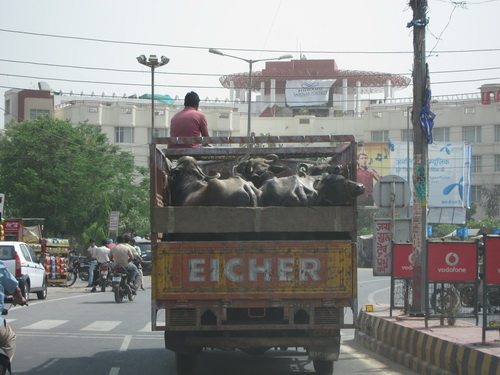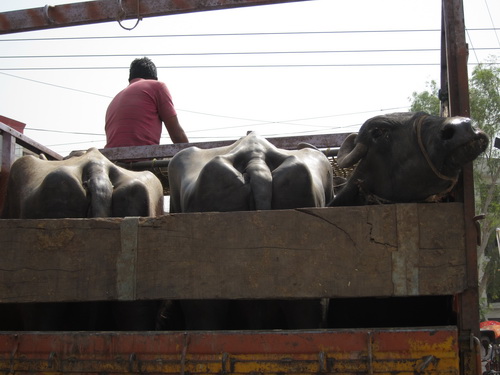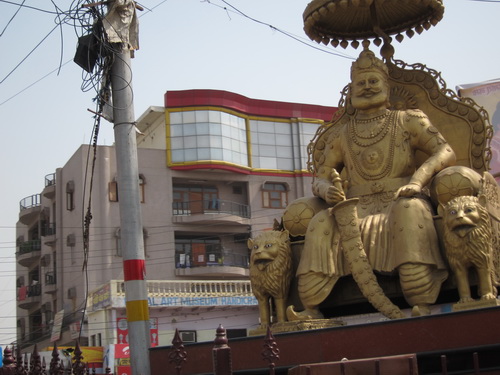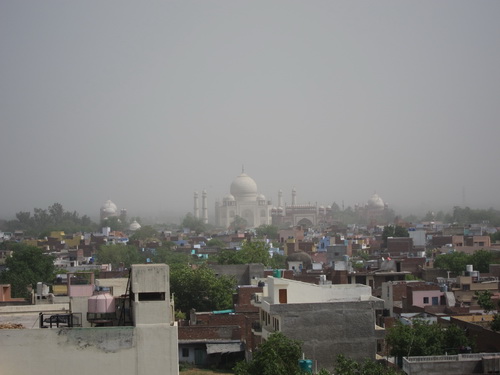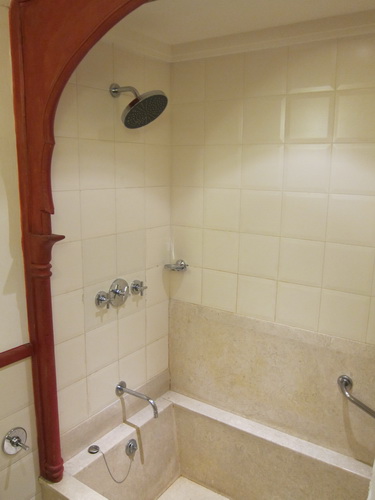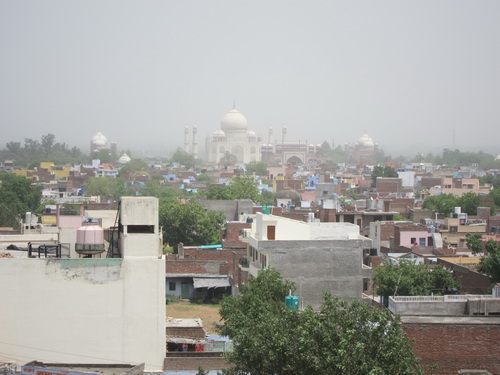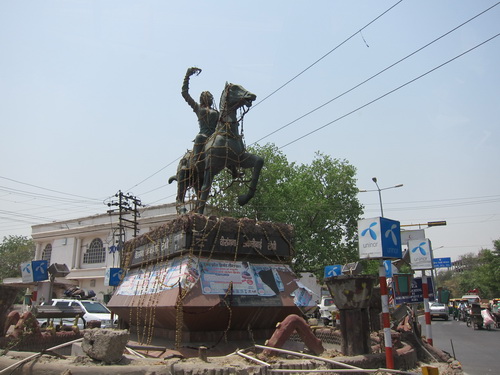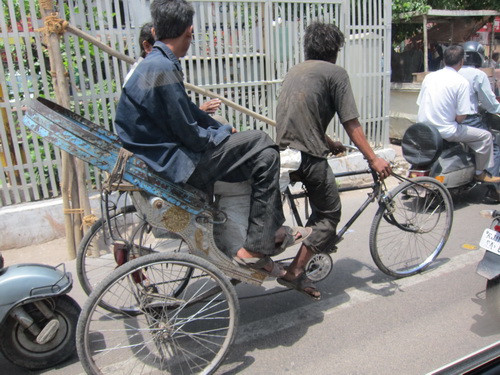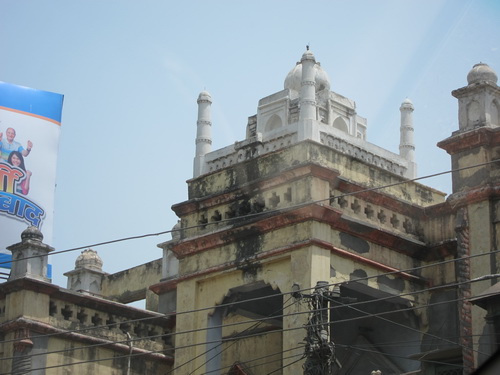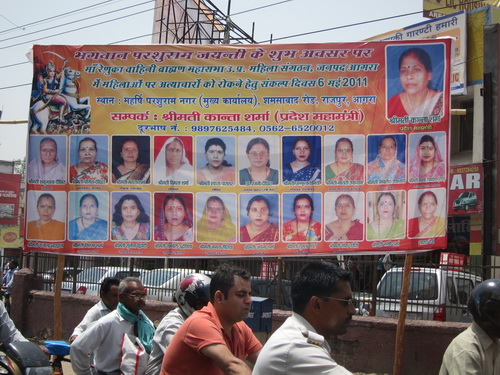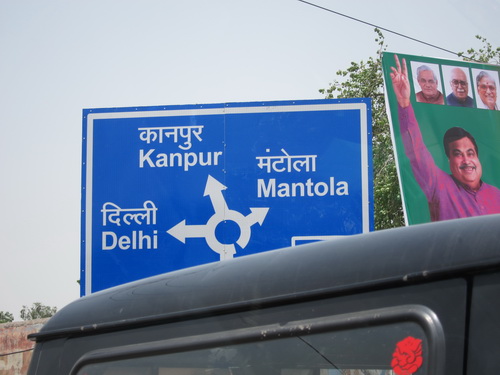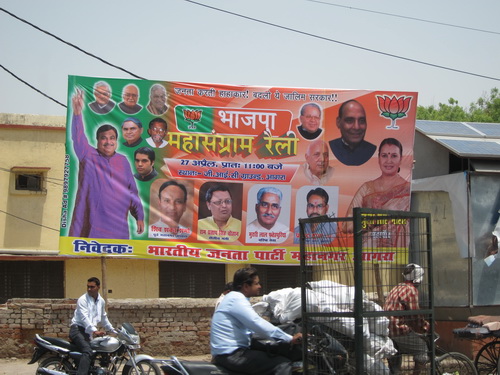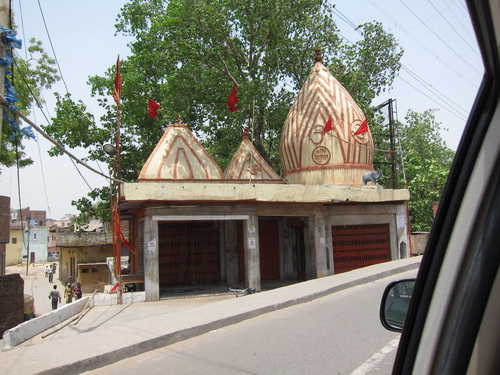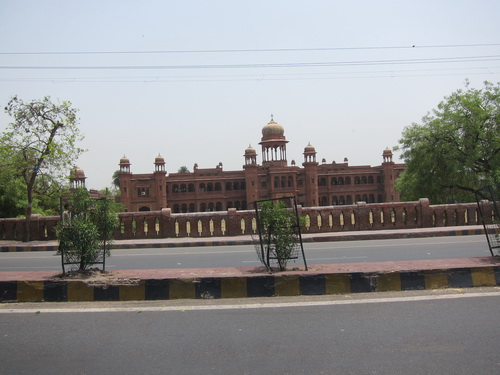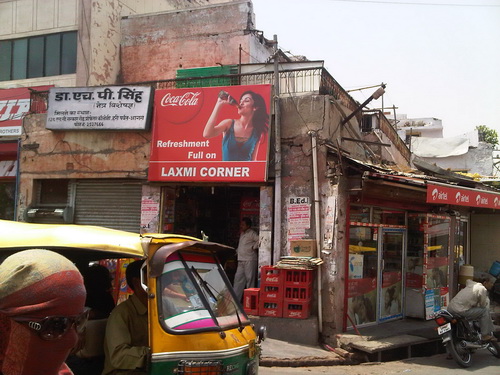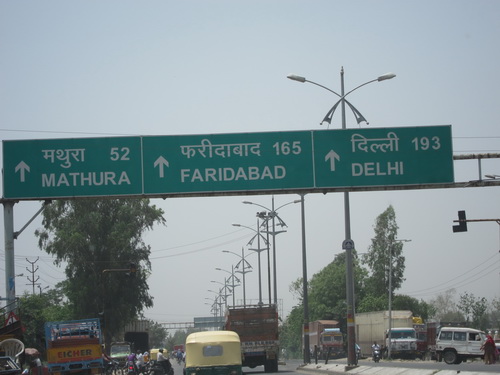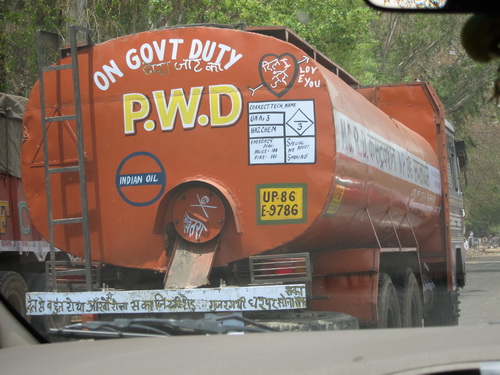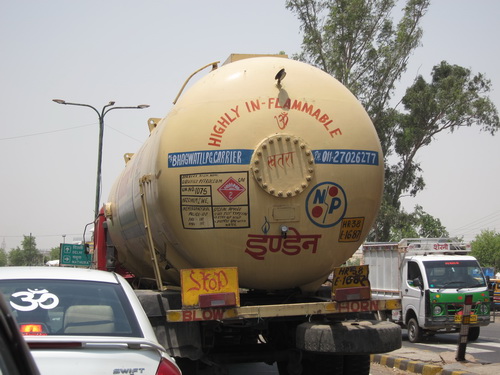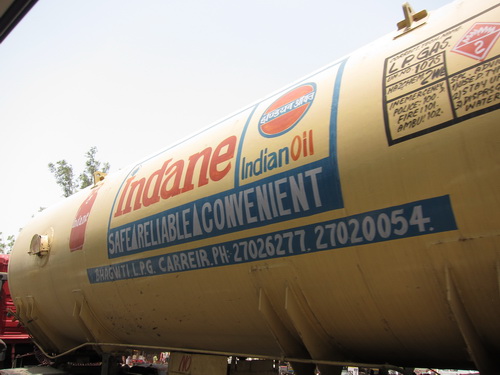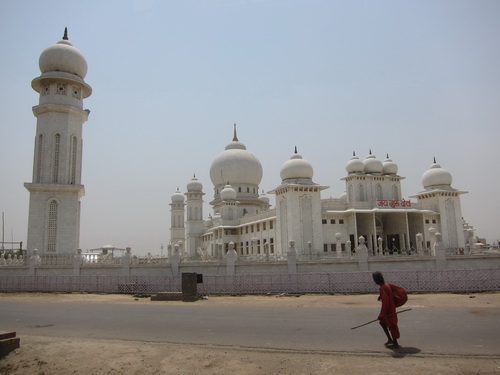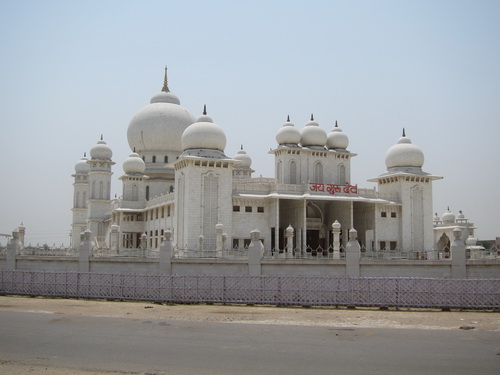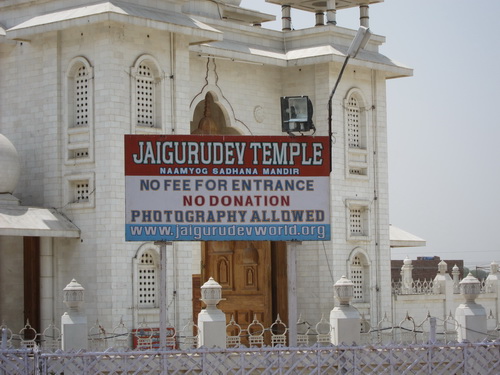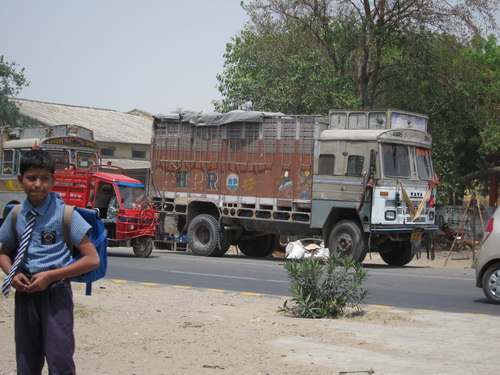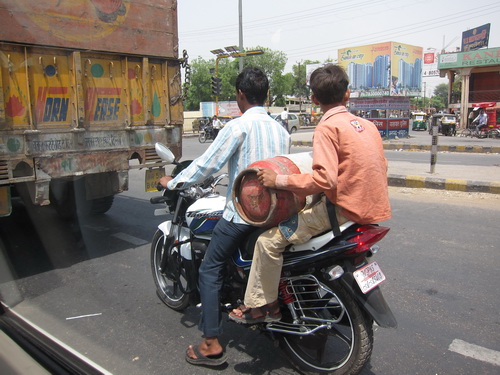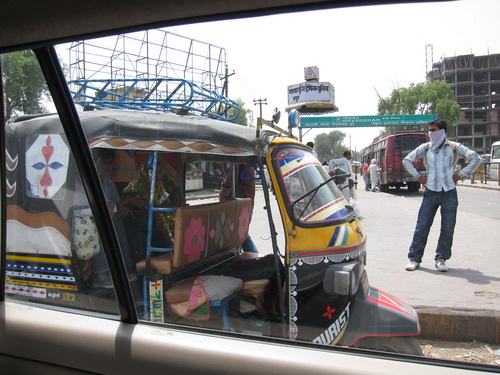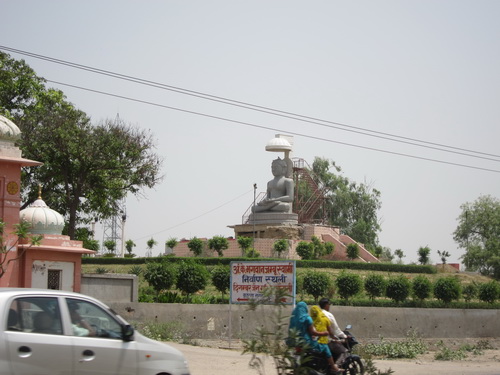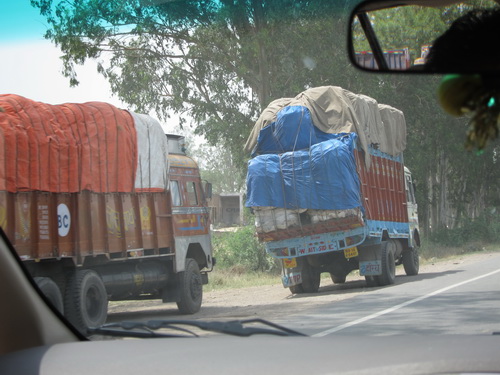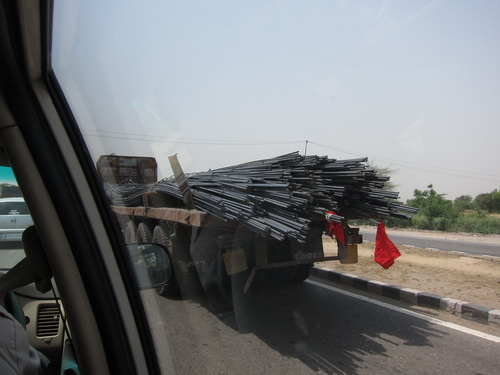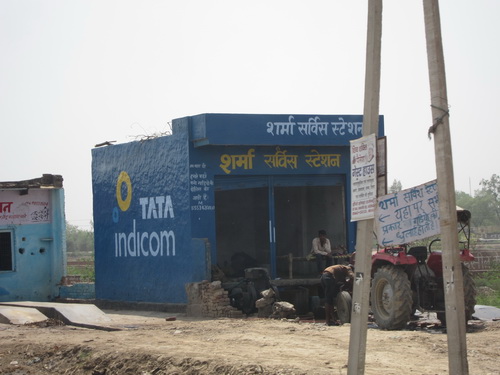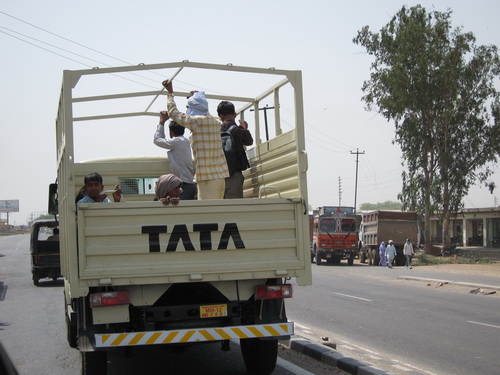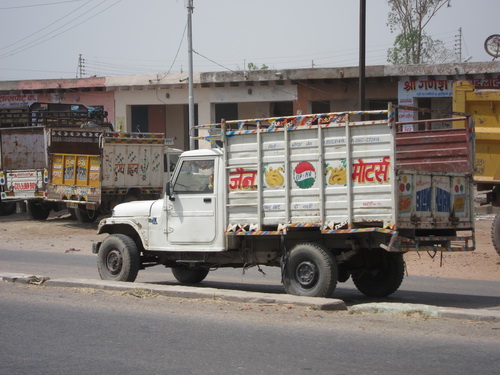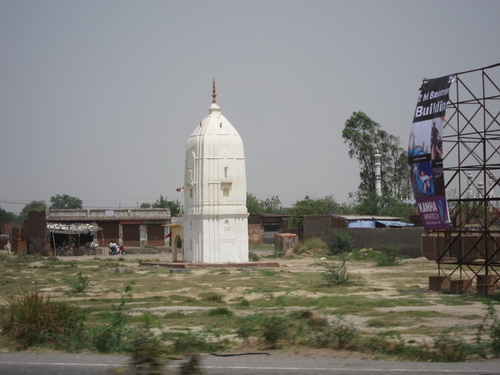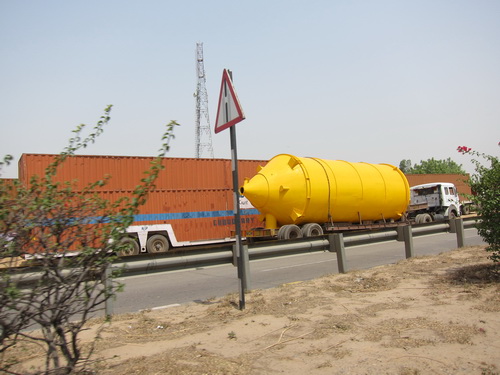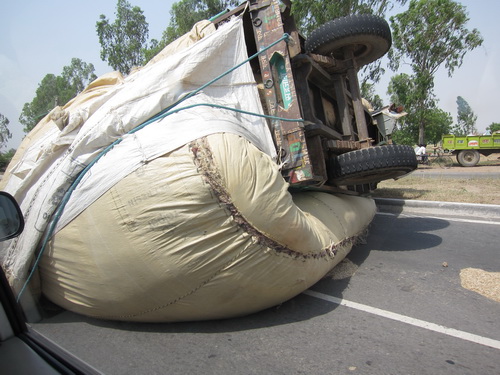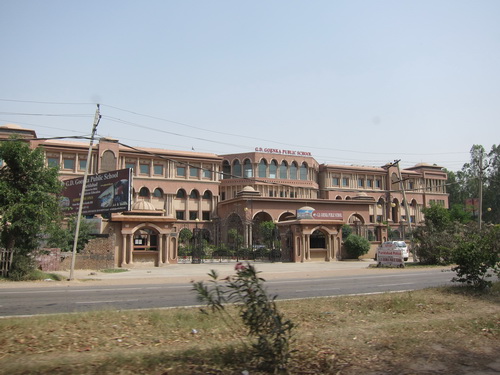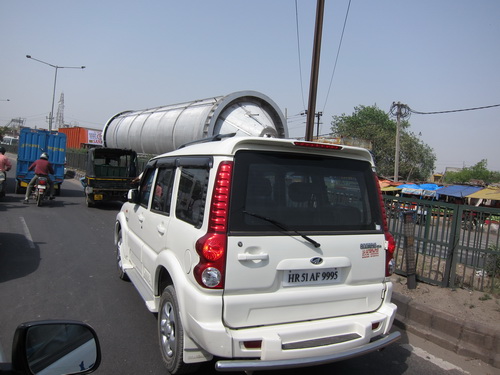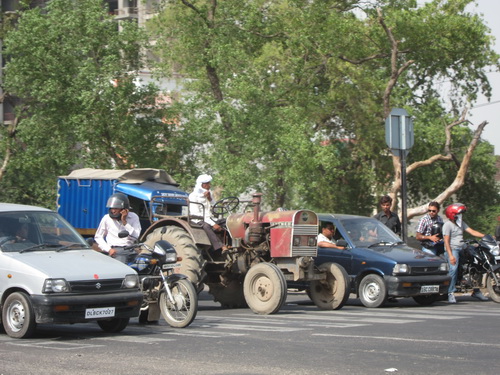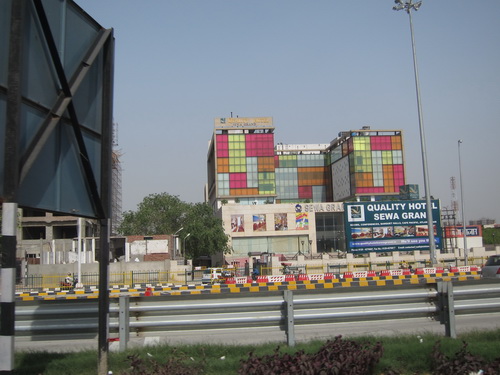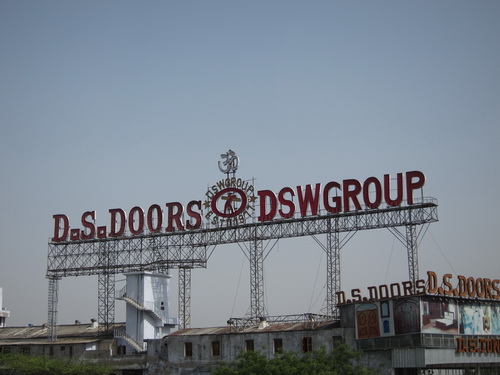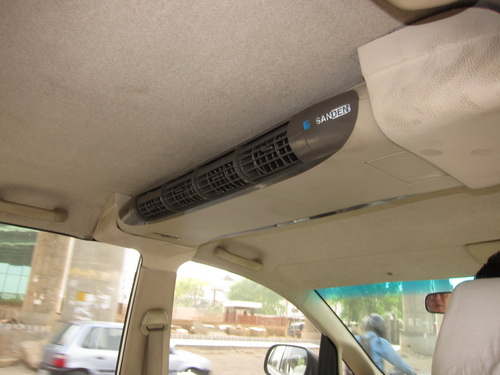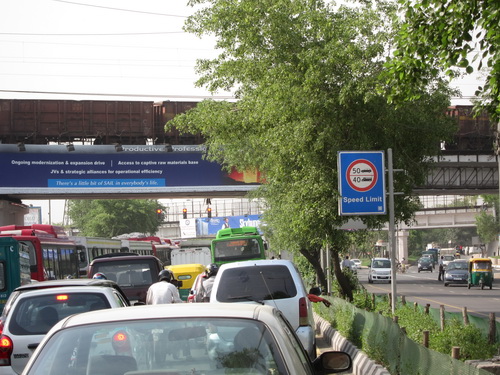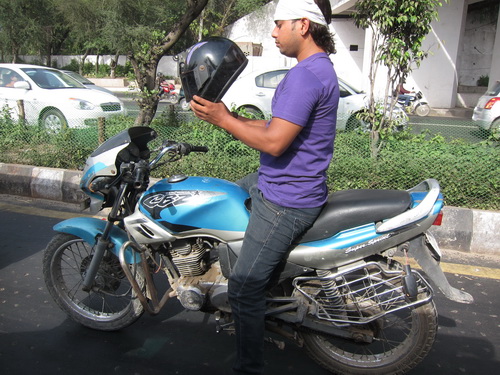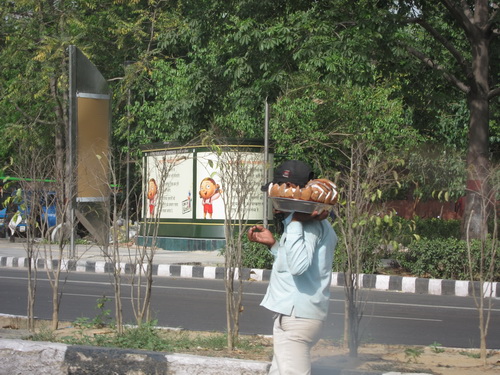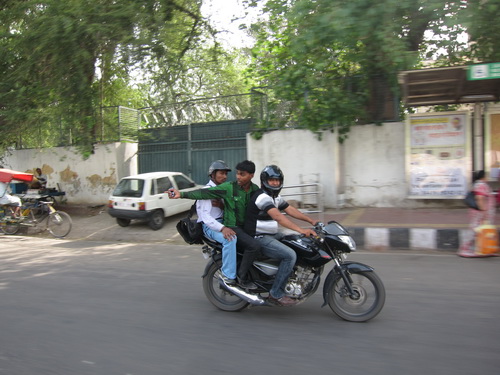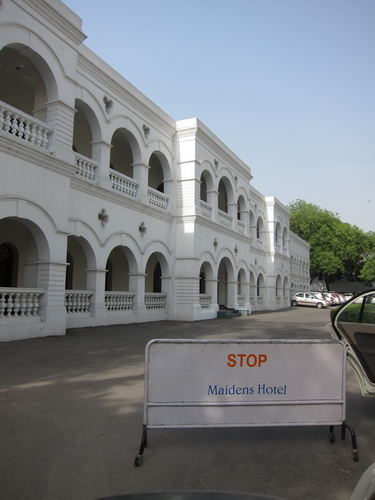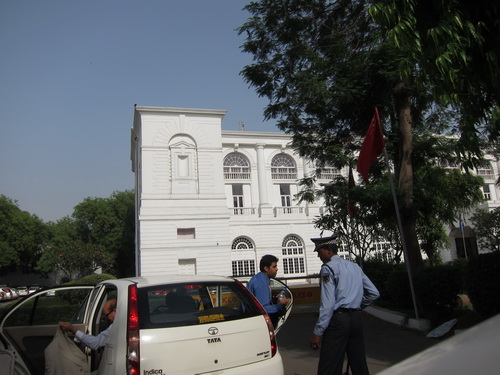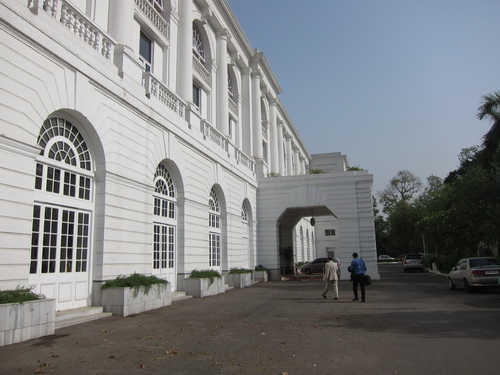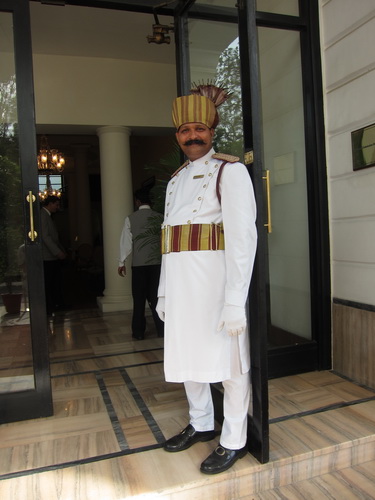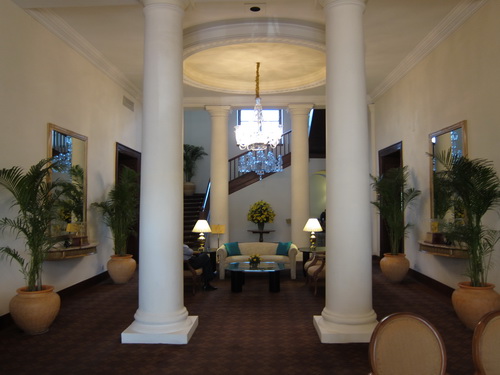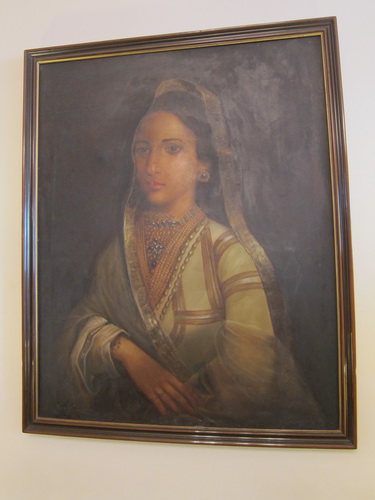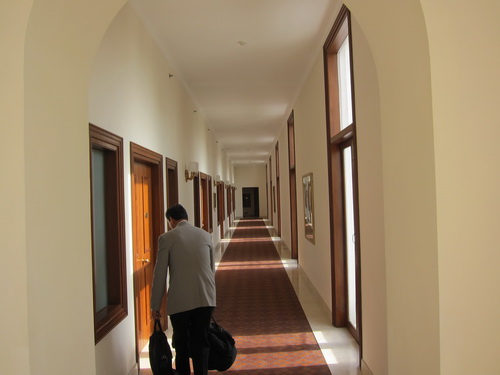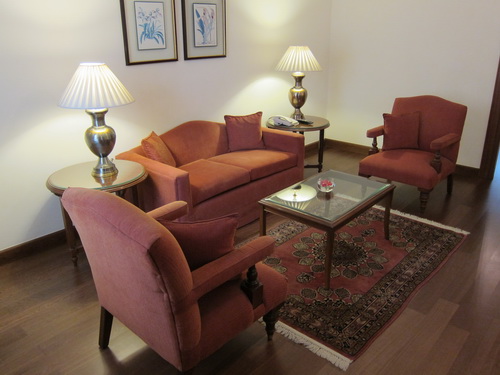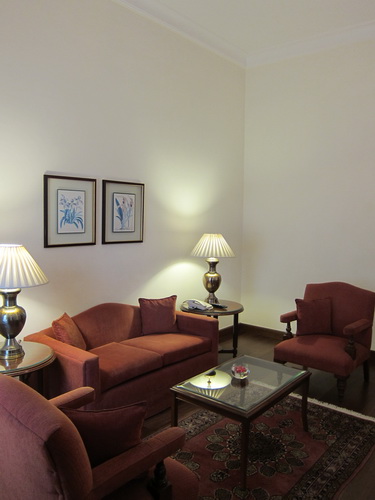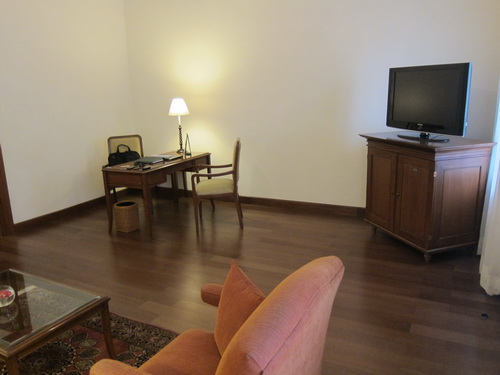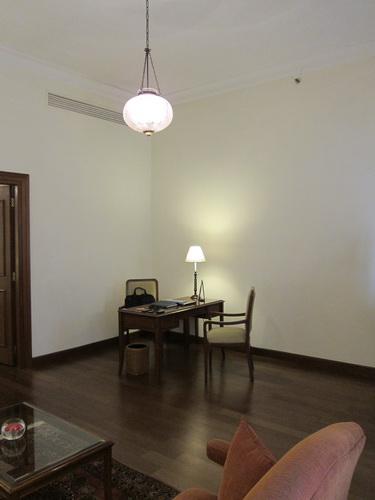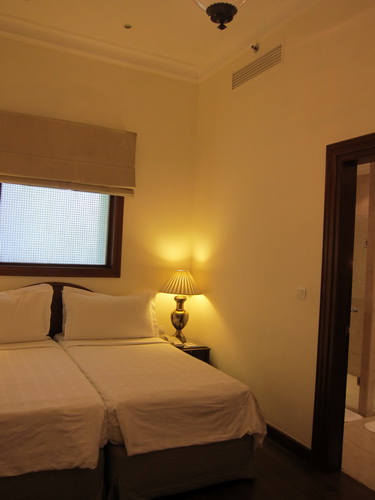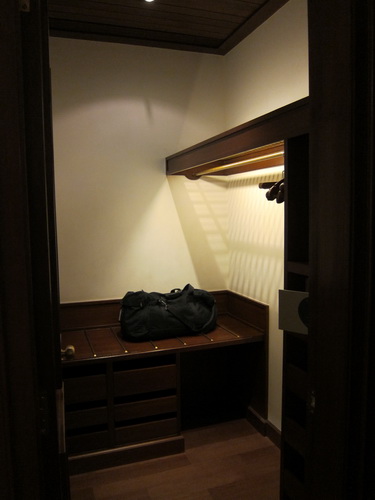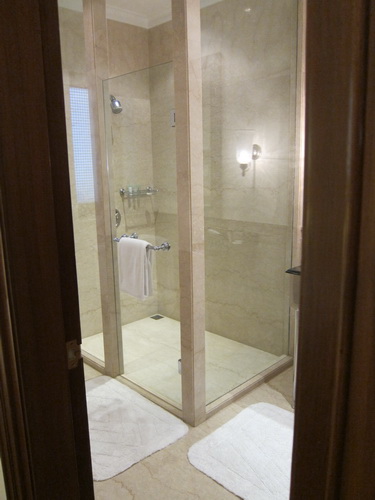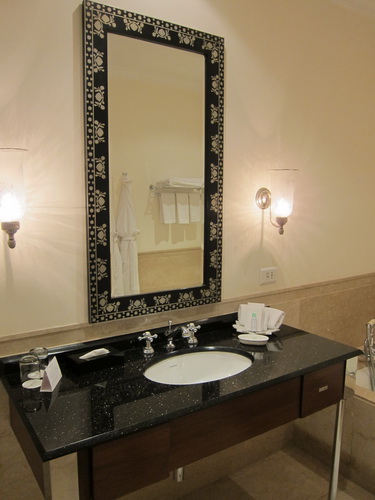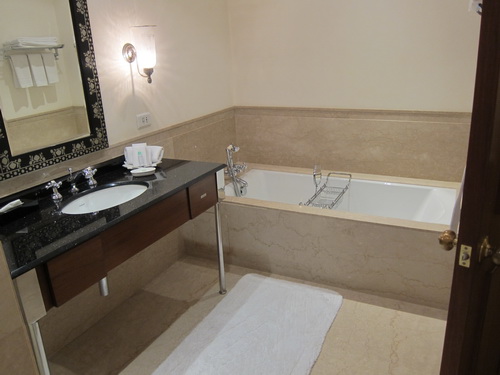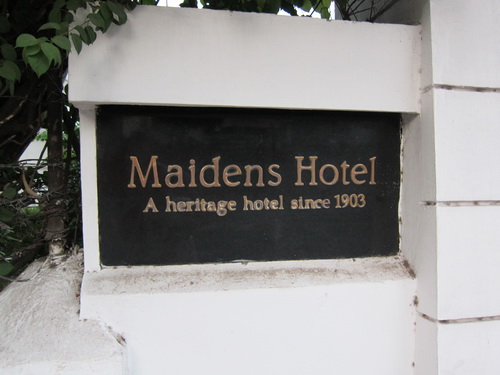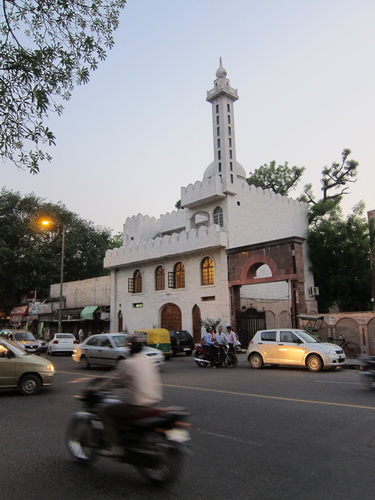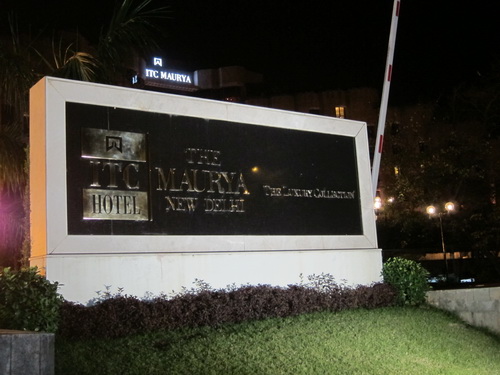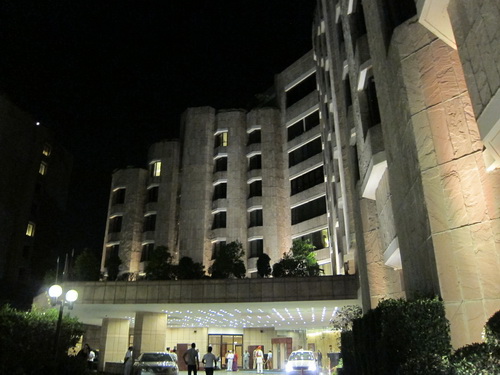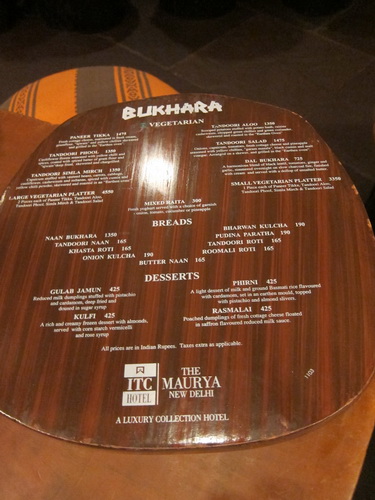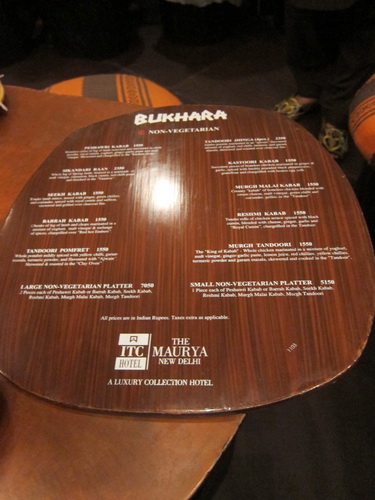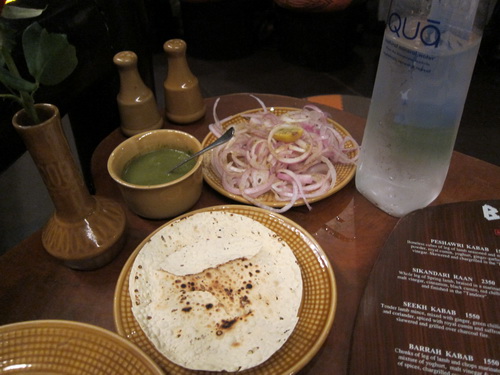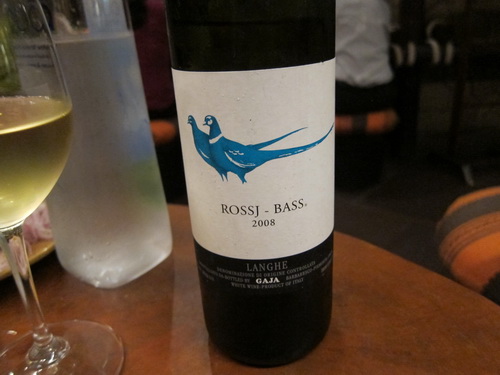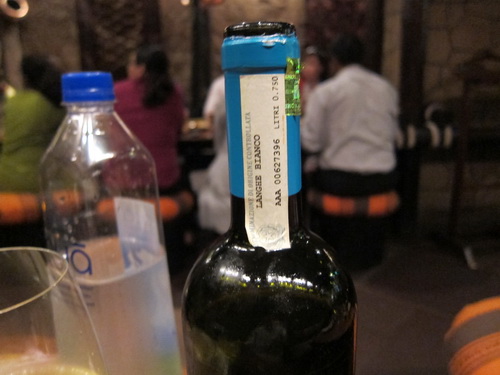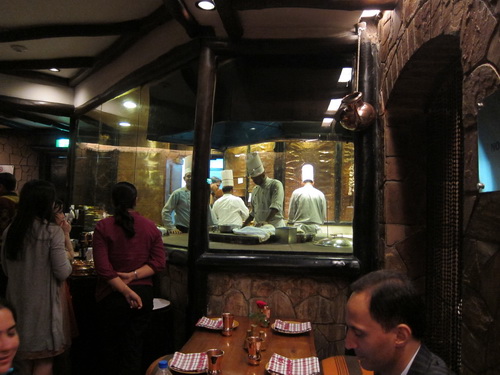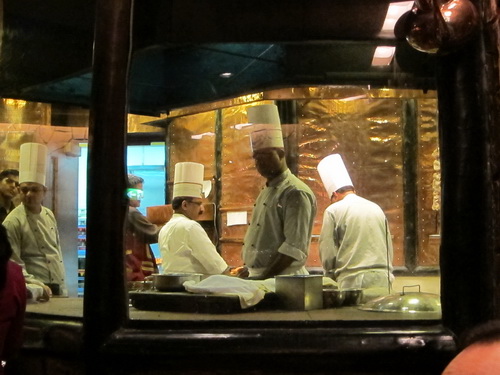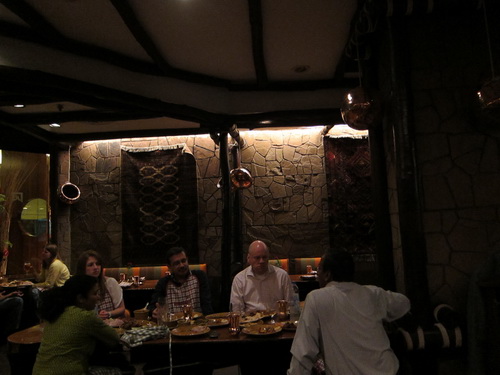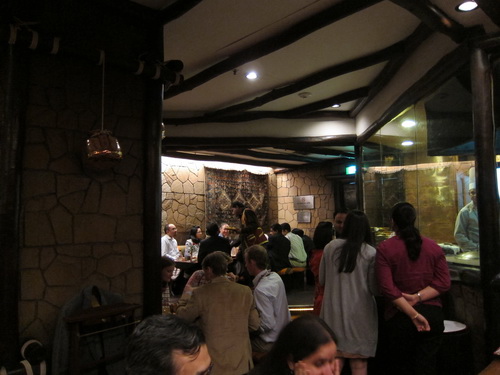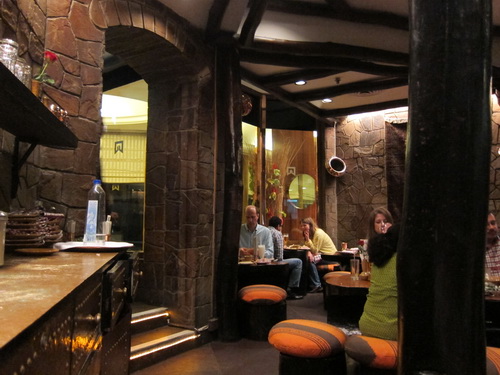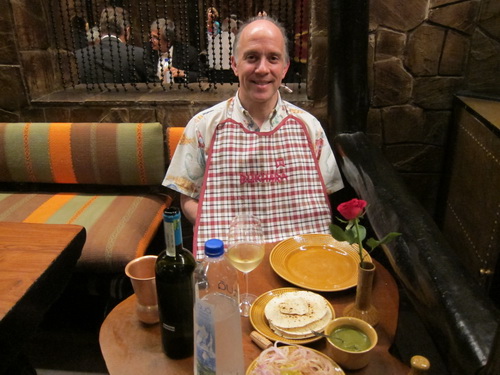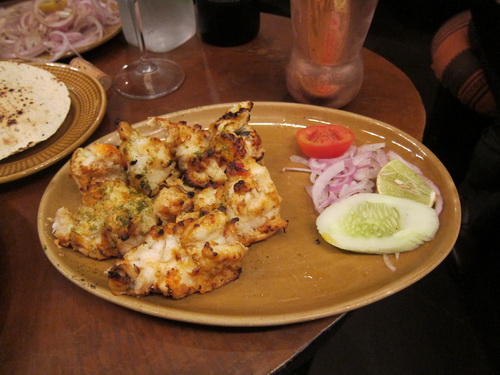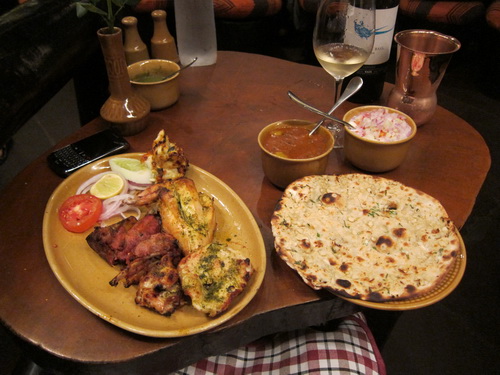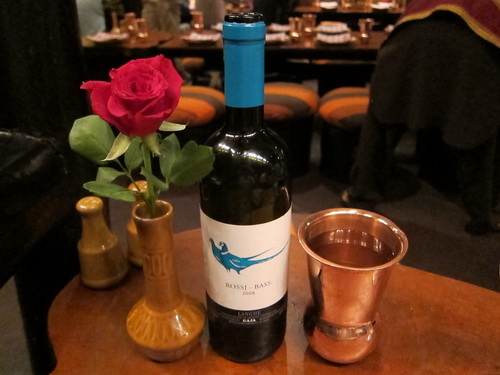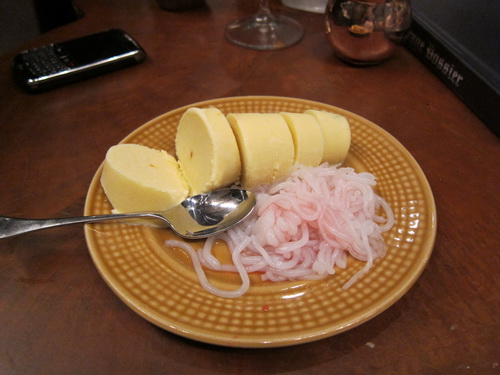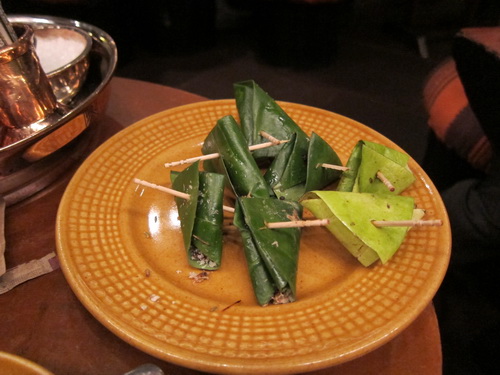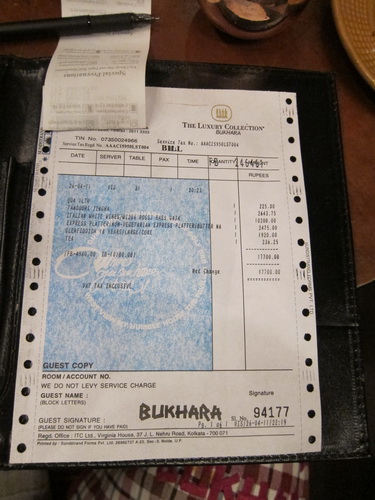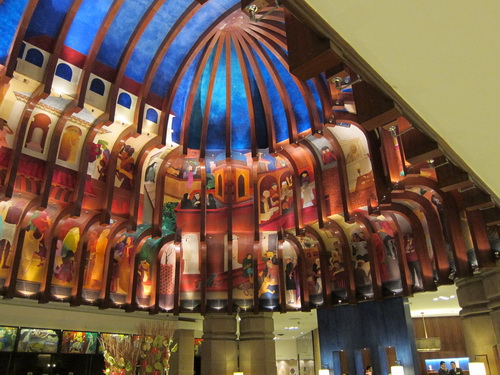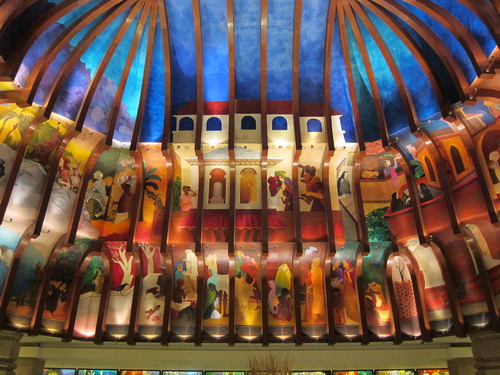 ---

Last updated Friday, September 14th, 2012.
© 1997-2023 slivka.com. All rights reserved.