---
Sun
Aug-08
House Boat Day #1: SAN->PGA, Wahweap Marina, house boat to Red Rock Creek
Drew, Grant, and Cort picked Ben up at the US Grant hotel at 7:30 a.m. for the quick drive to Lindbergh Field in a car packed with supplies for the week on the house boat. We met Drew's wife and daughter at the field with yet more supplies. After ~30 minutes spent "bin packing" the luggage and supplies in the airplane, we took off for the ~70 minute flight to Page, AZ. We flew over the Salton Sea en route.

We met Mike at the Page airport, unloaded all the material and loaded it onto a shuttle bus for the short drive to the Wahweap Bay where the house boat was at the dock. After yet one more round of unloading and loading, Drew, Grant, Cort, Mike, and Ben backed away from the pier at about 10:30 a.m. and started motoring generally eastward at ~10 mph away from the Glen Canyon Dam for 7 days and 6 nights on Lake Powell.



Less than an hour into our trip, one of the party realized they had left an important medicine behind, so two folks took the motor boat and headed back to Wahweap Bay. The rest of the group continued motoring on, and soon encounterd three young people in a motor boat who had run out of fuel. After performing out good smaritan duty, we continued upsream, and the motor boat eventually caught up with us.

We reached Rock Creek Bay (about 37 miles upstream from Glen Canyon Dam) about 2:30 p.m. and headed north up into Red Rock Creek looking for a sandy shoreline to land the houseboat.

By 3:00 p.m. we found a great spot with plenty of room for a Bocce court. We dug small holes and pounded in the six anchors, off-loaded the four WaveRunners, and were out zooming around to explore the environs by 4:00 p.m.


View Larger Map

N 37 deg 10.063', W 111 deg 11.954' (or 37.167717, -111.199233), Elevation: 3638 feet


We scored out the Bocce court in the sand and started playing round-robin games at just about 6:00 p.m. After two games to ten, we went to work on preparing at about 7:00 p.m. and sat down about 7:45 p.m. to enjoy grilled swordfish, rice pilaf, andn three bean salad accompanied by 2003 Staglin *Salus* Chardonnay (Rutherford, Napa) and 2005 Chateau de Beaucastel Blanc Veilles Vignes (%100 Rousanne) -- lovely.

Then it was time to do a bit of stargazing -- we saw lots of stars and three satellites, but no shooting stars. The Milky Way was very clearly visible. Most everyone was in bed by 9:30 p.m. after a long day.
---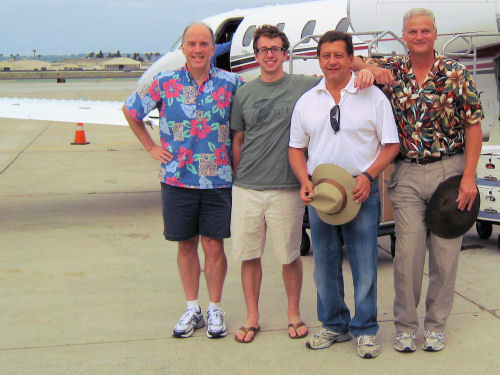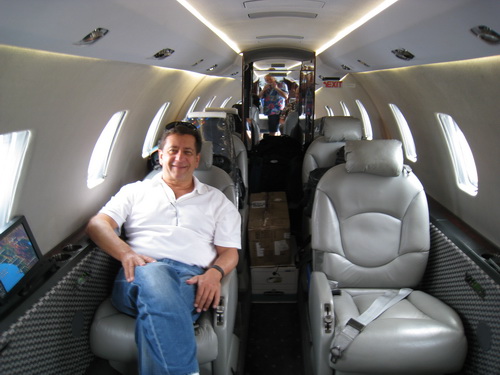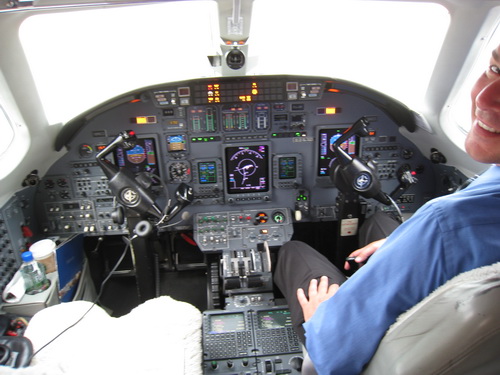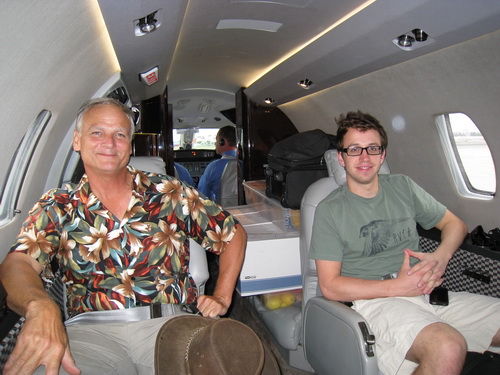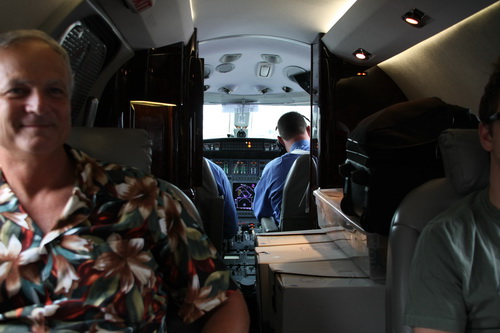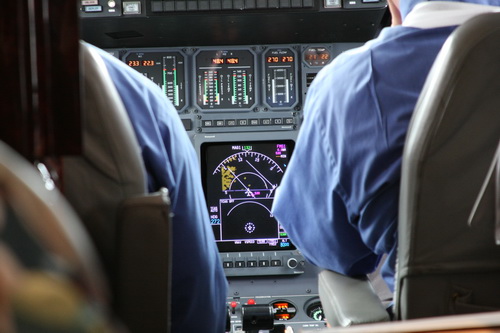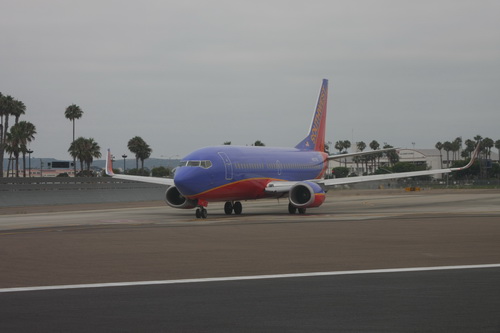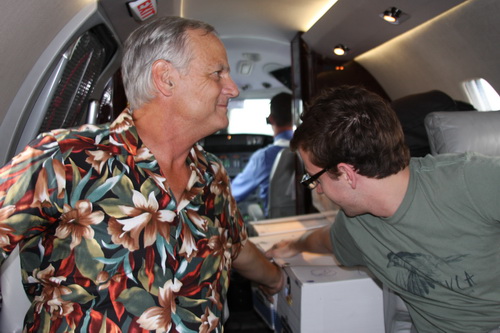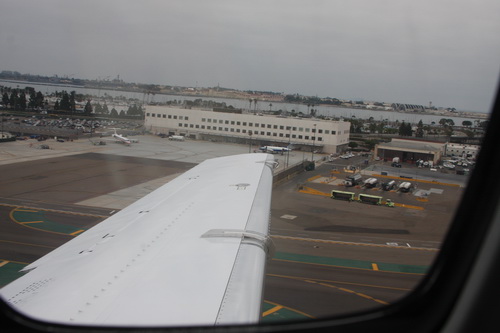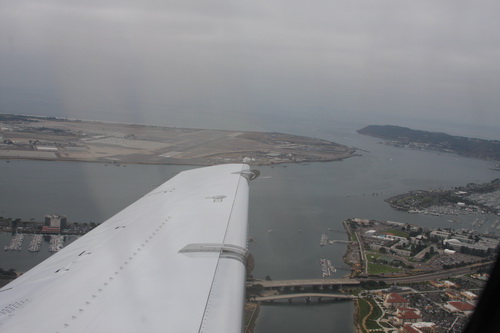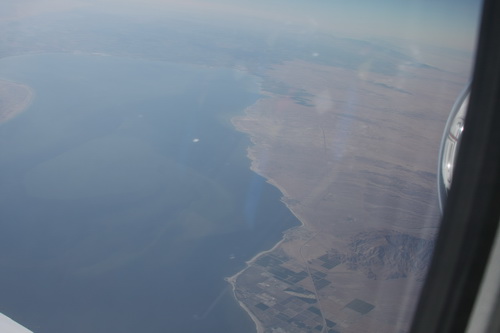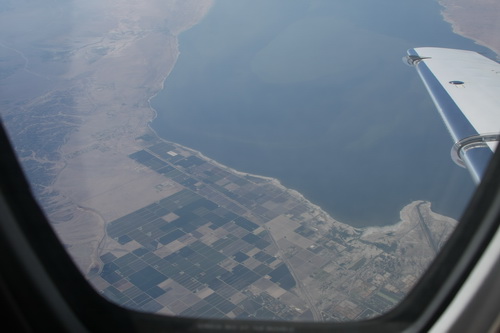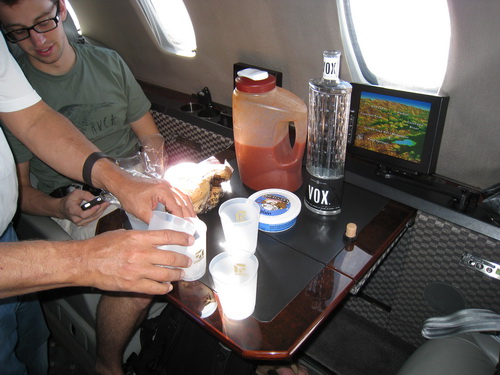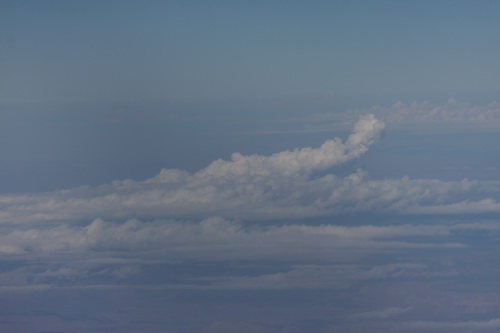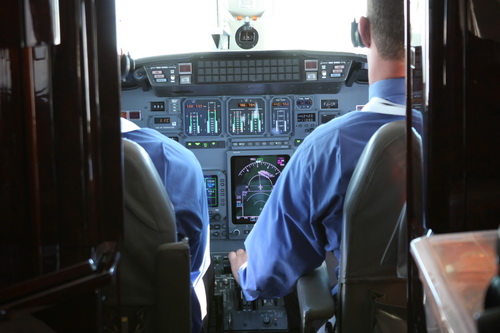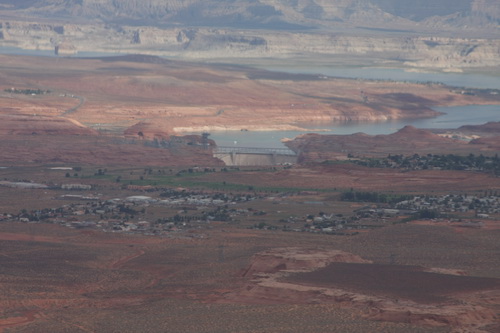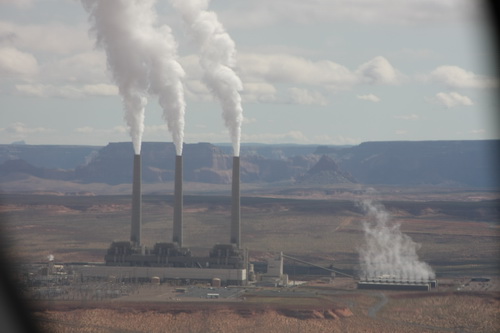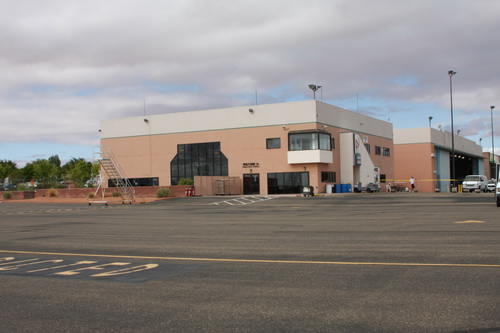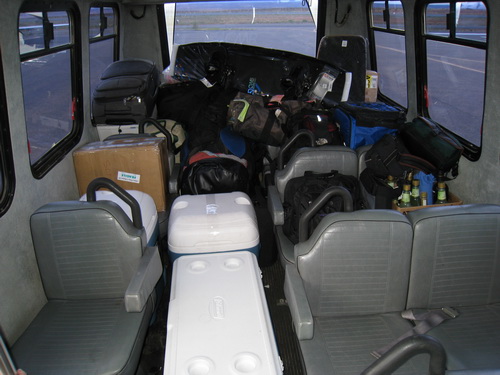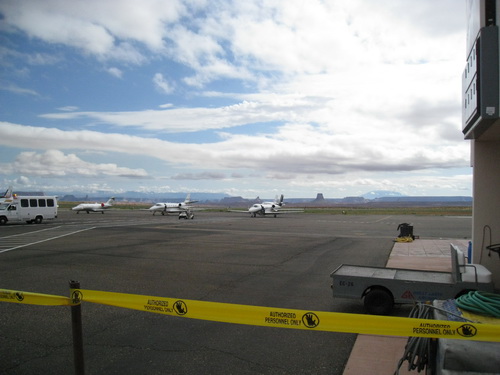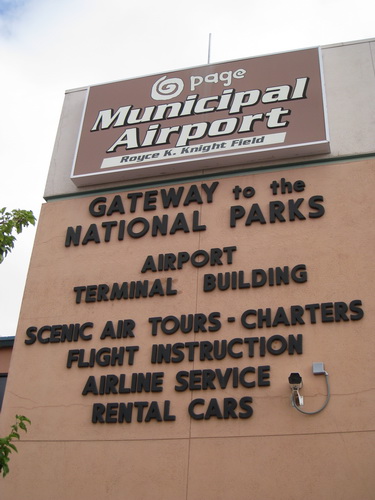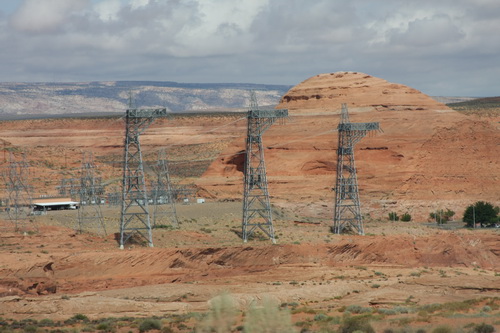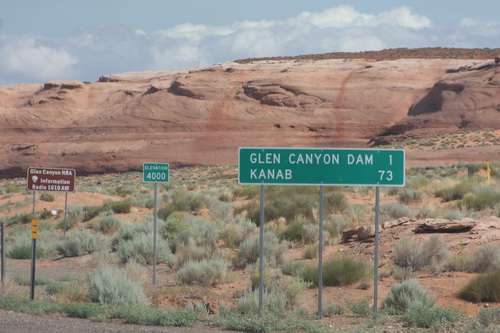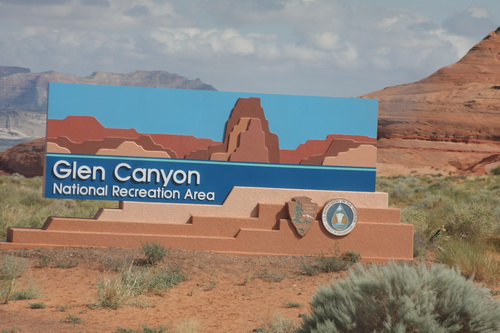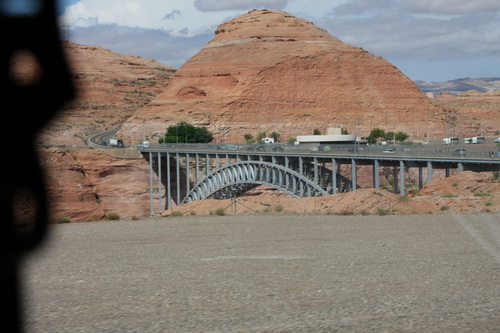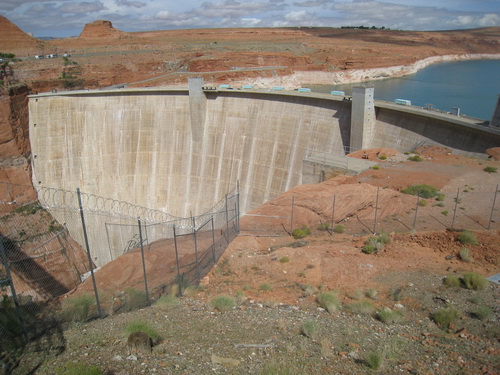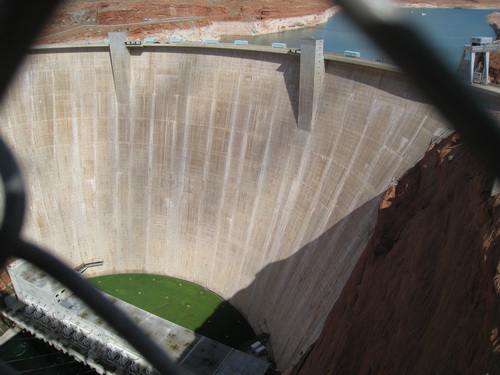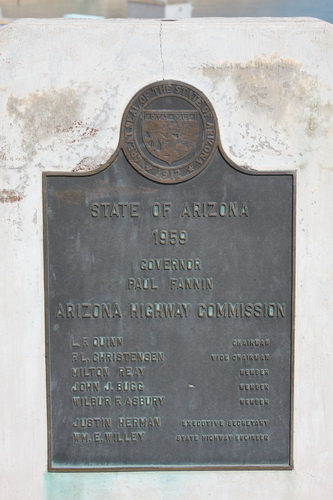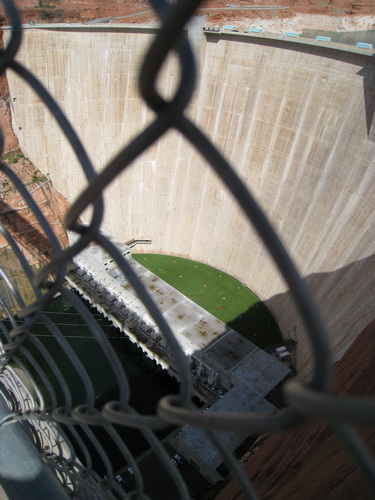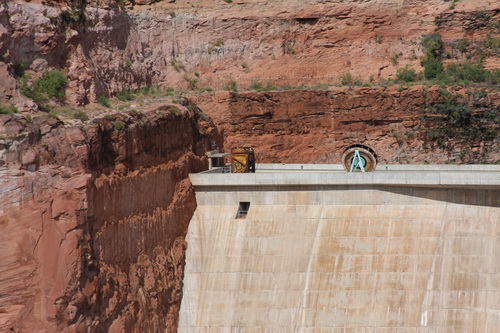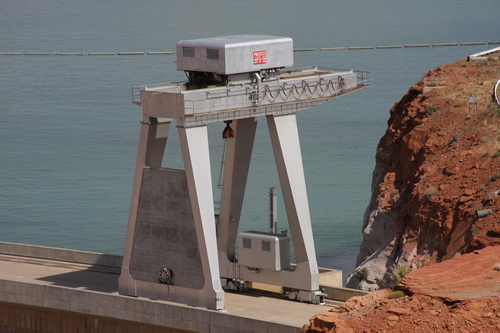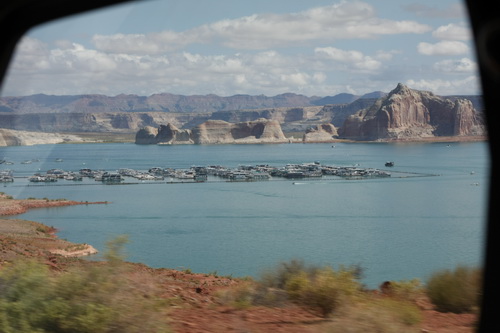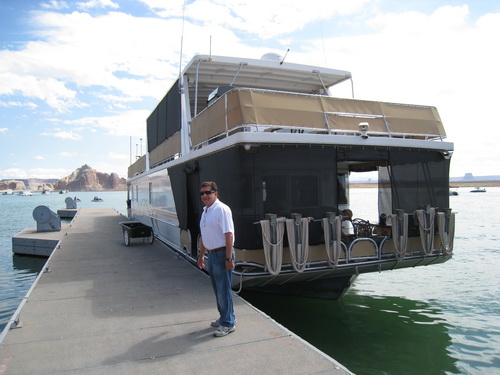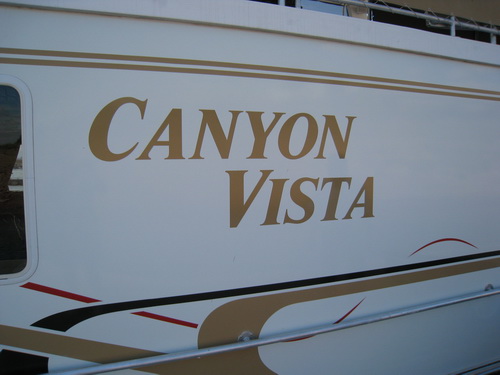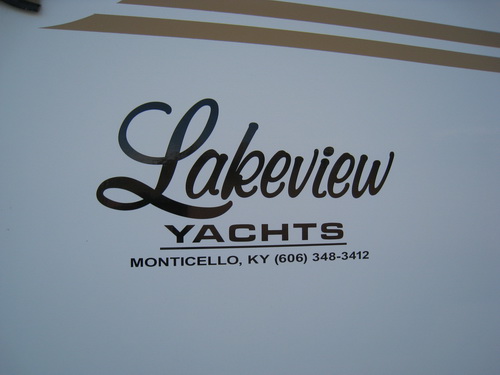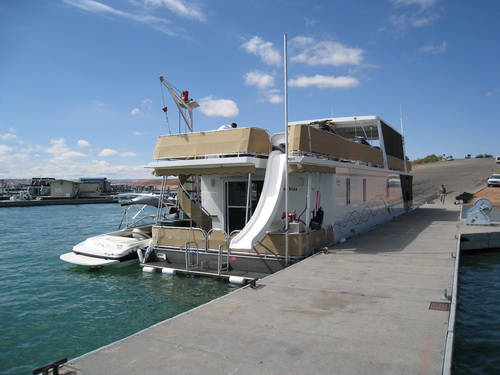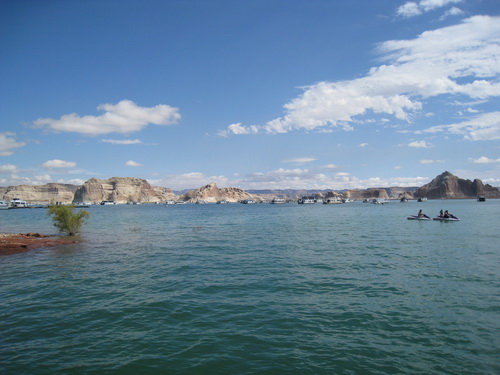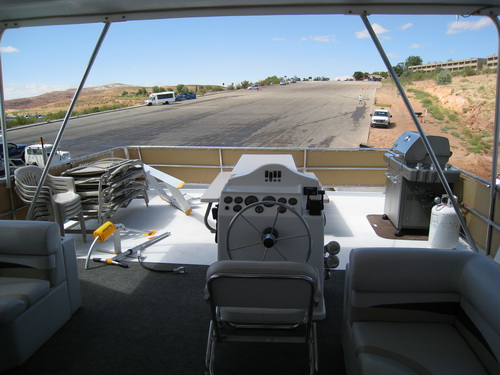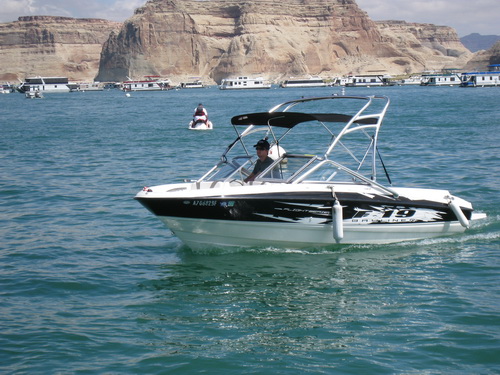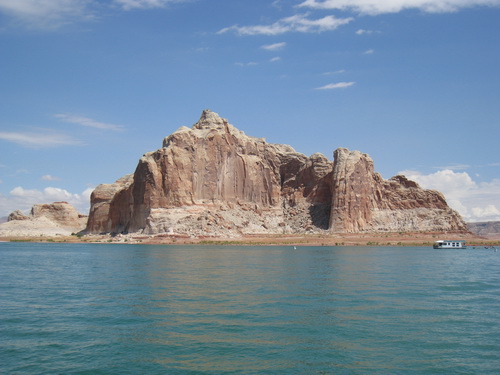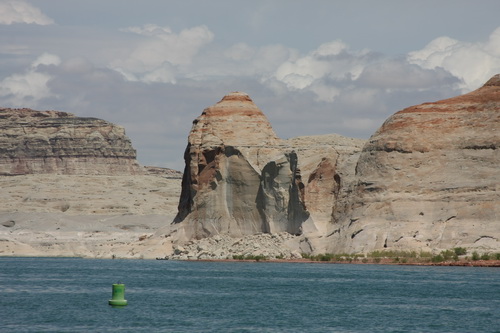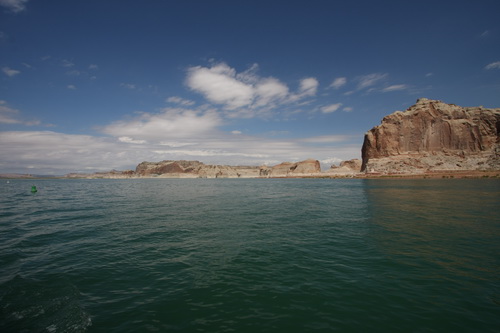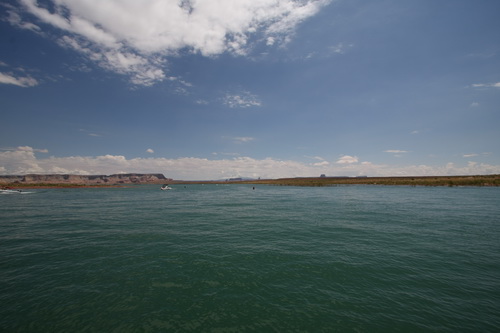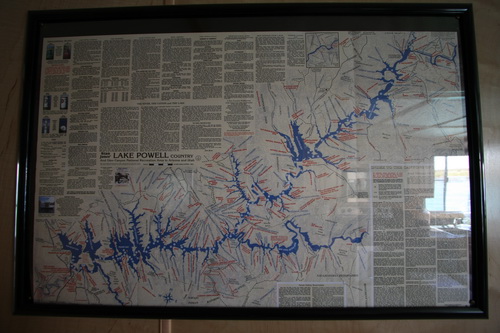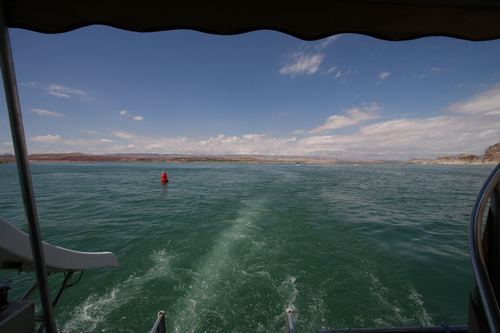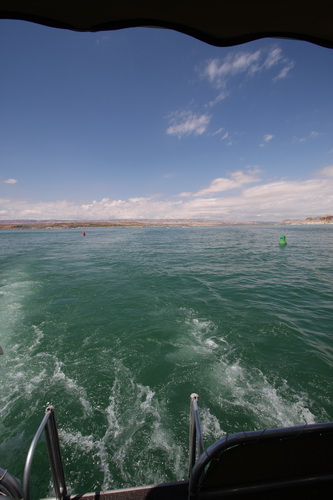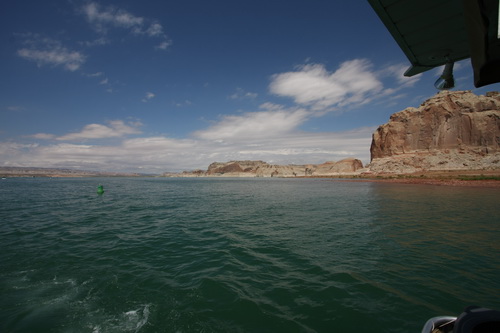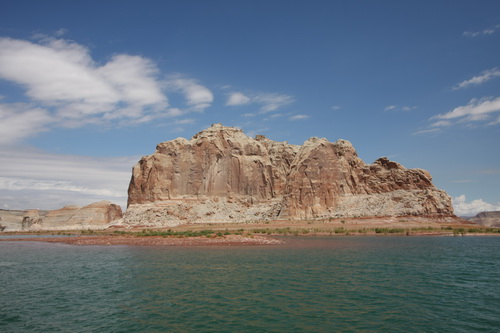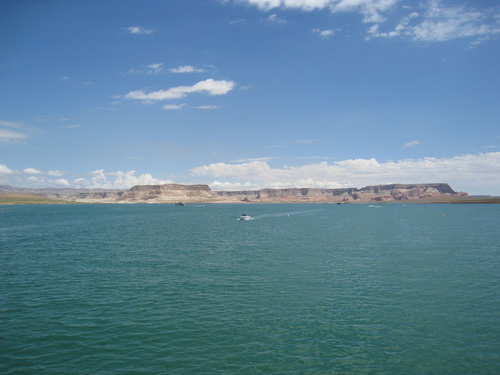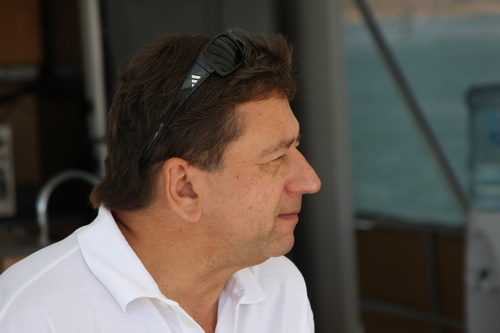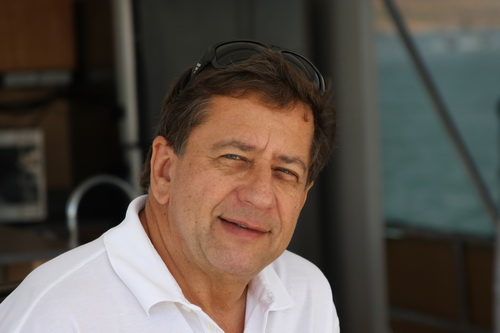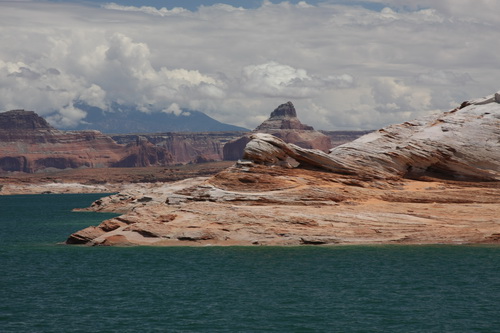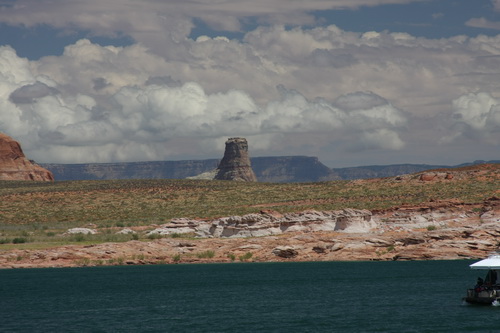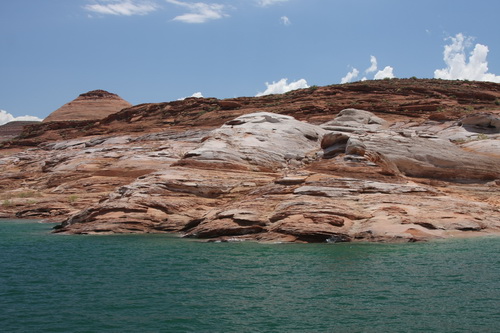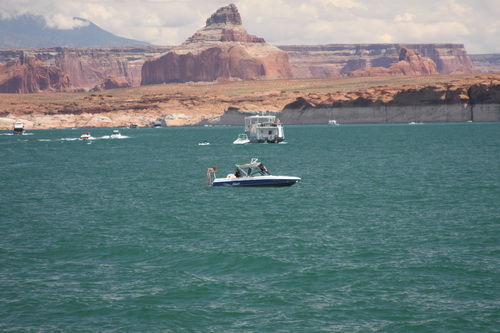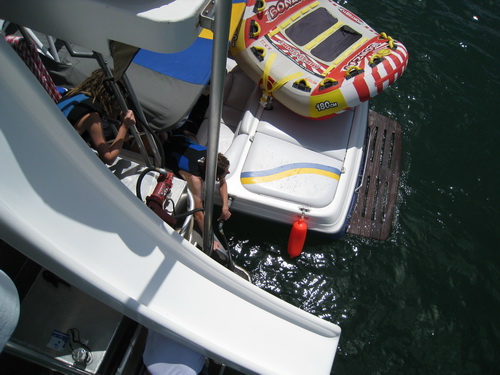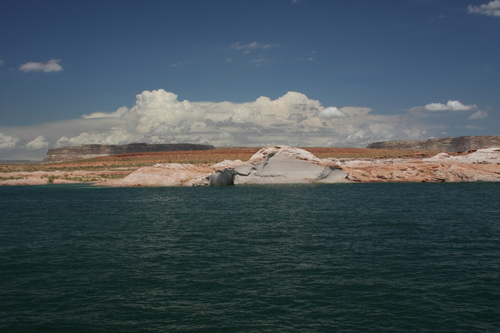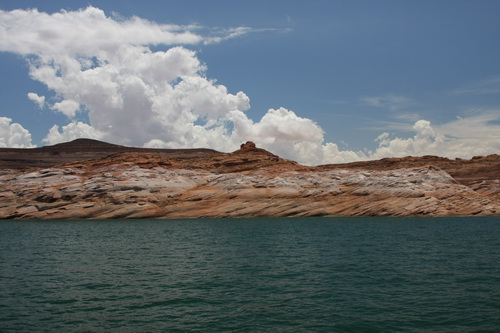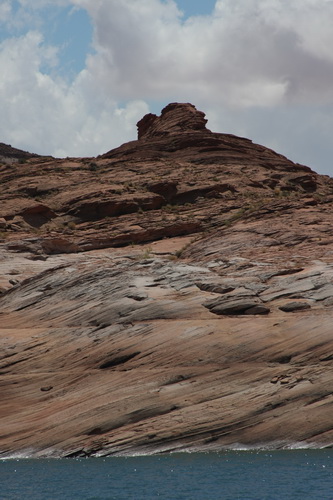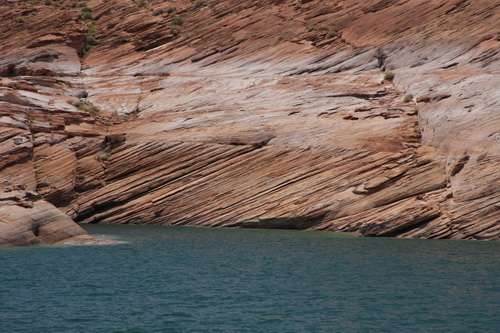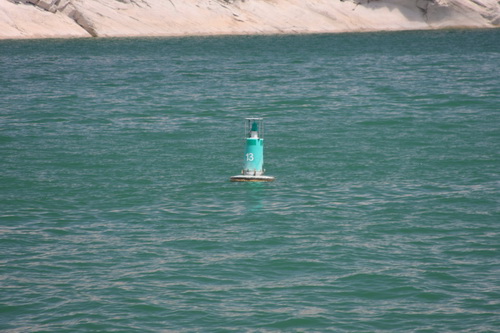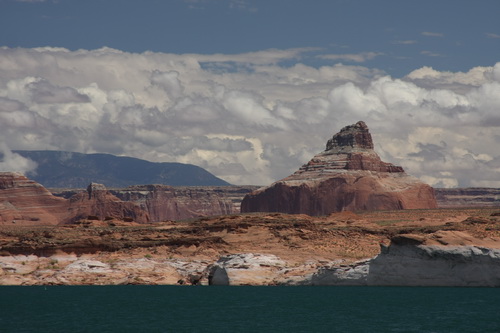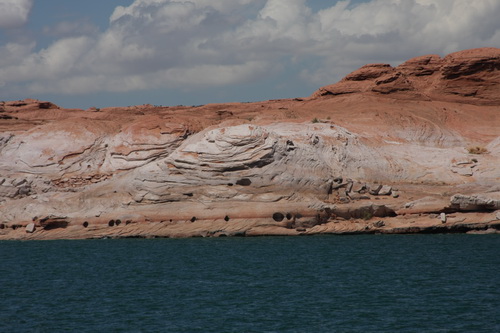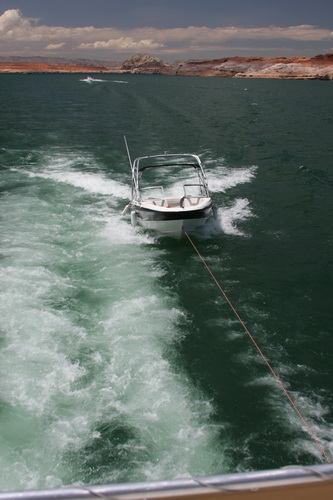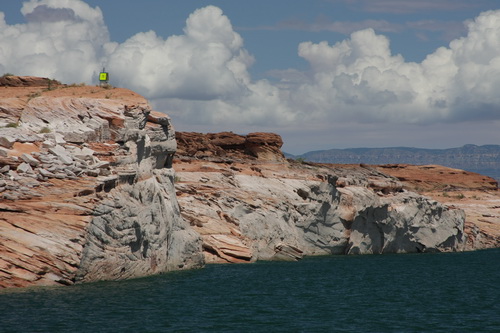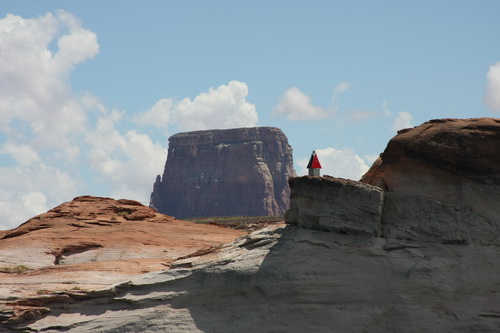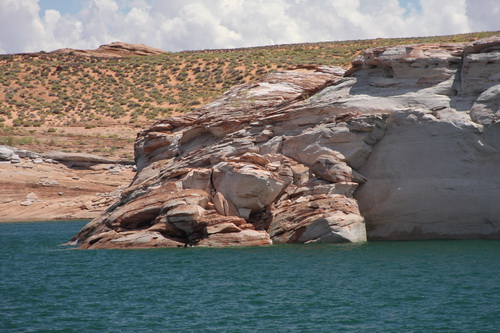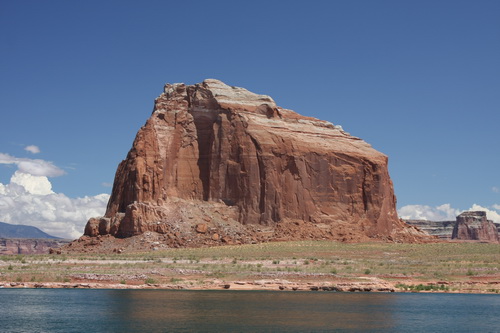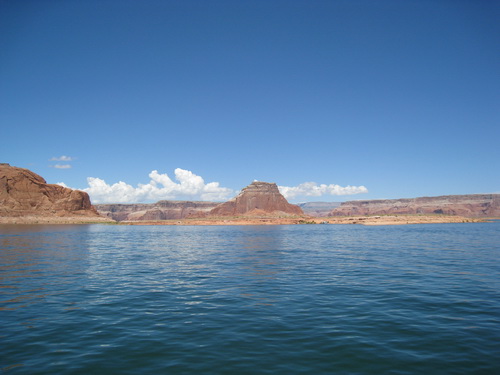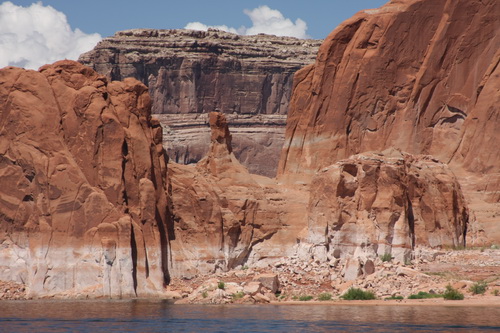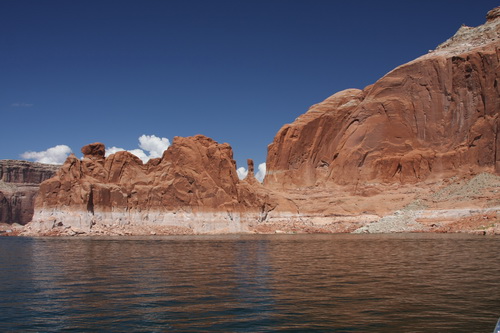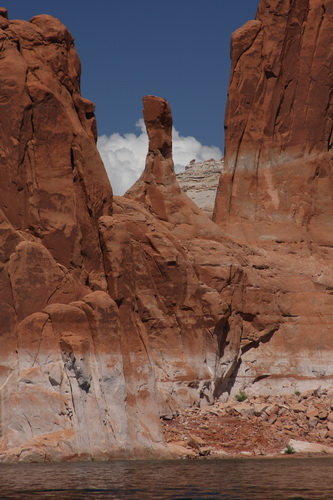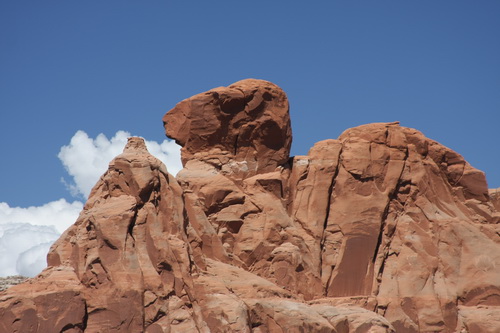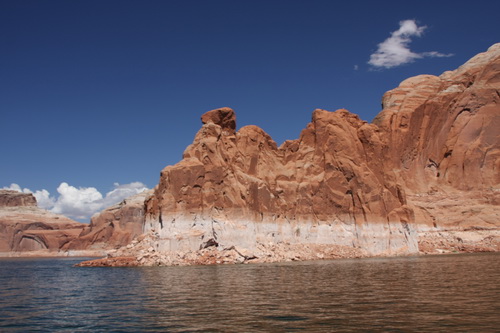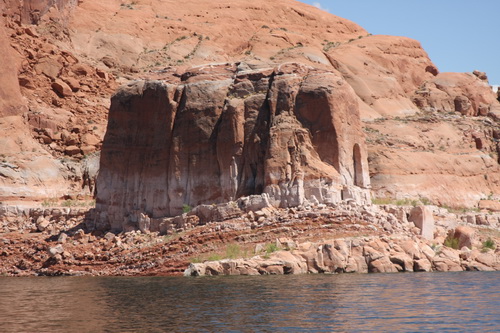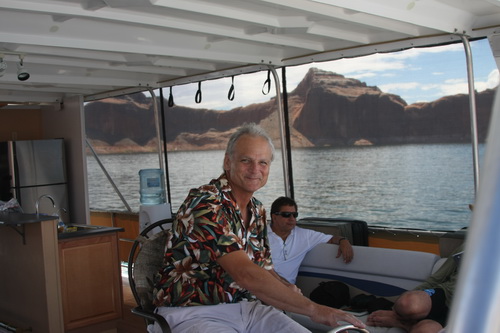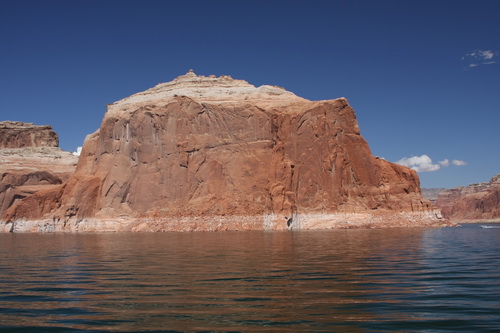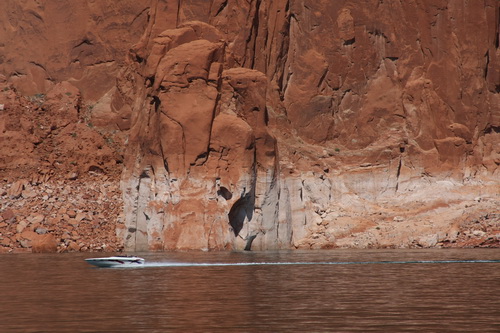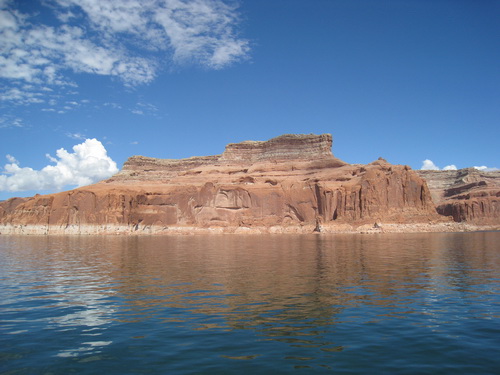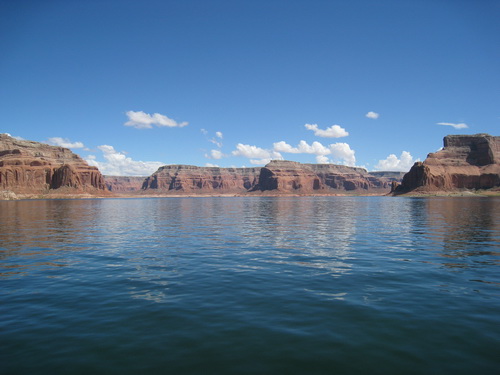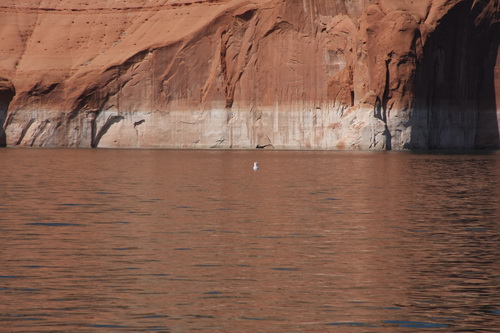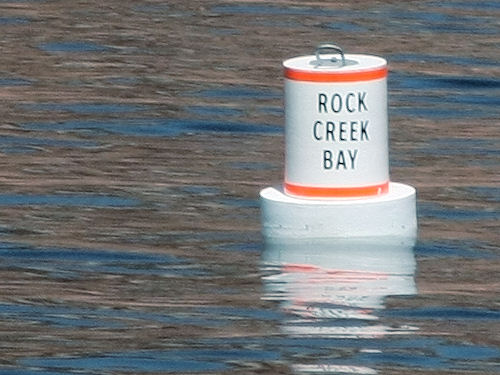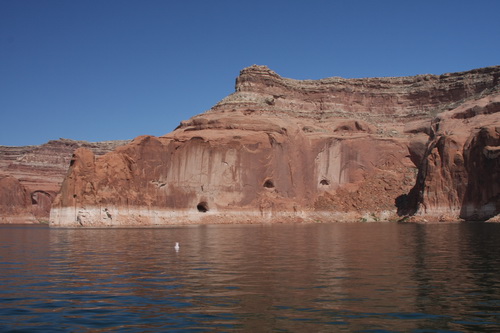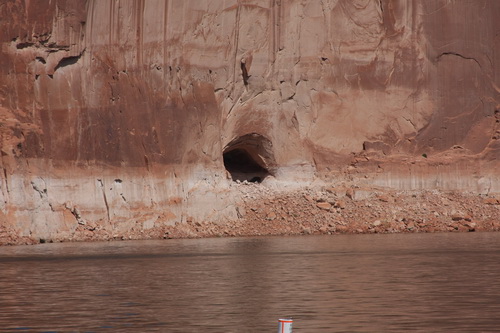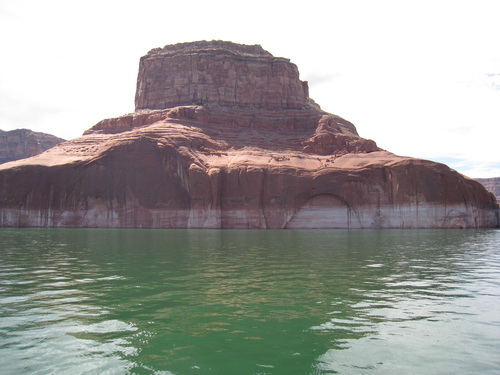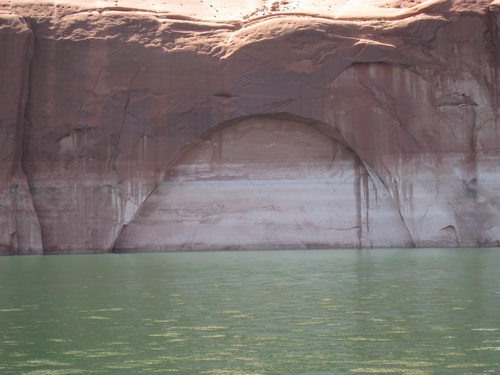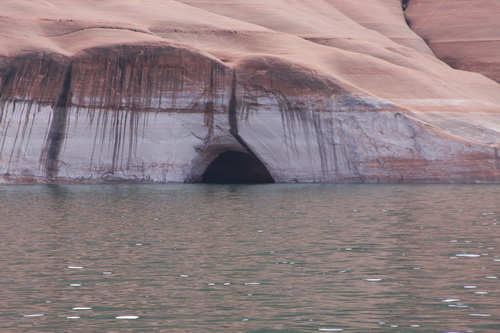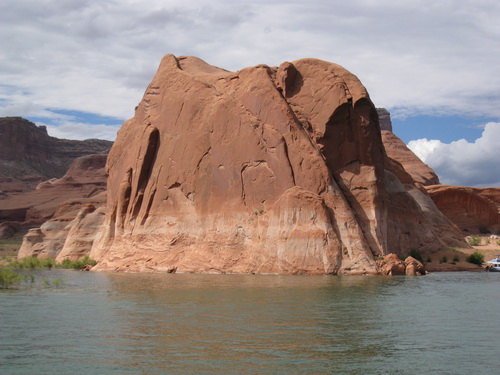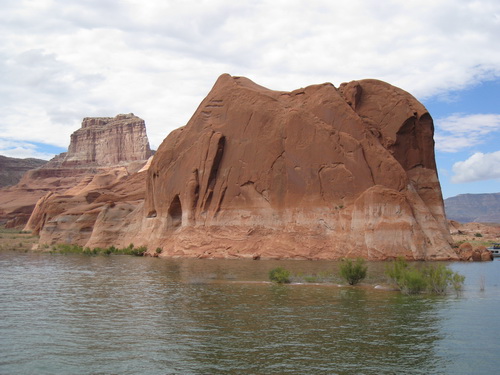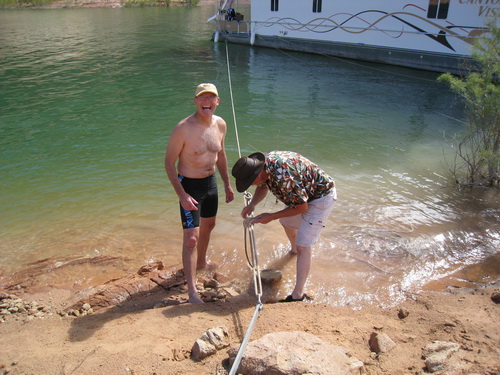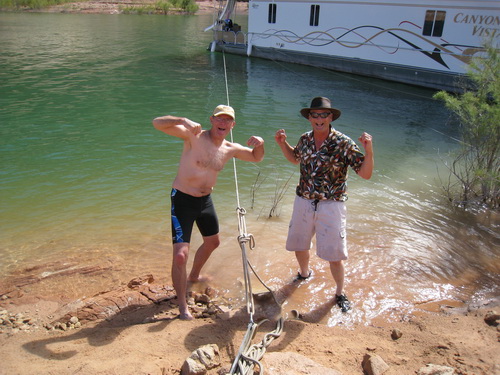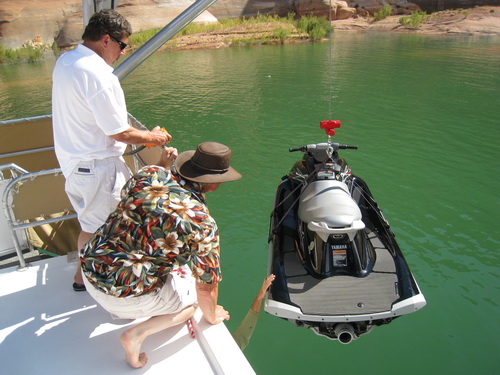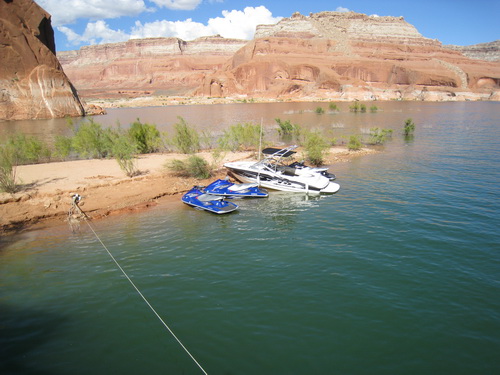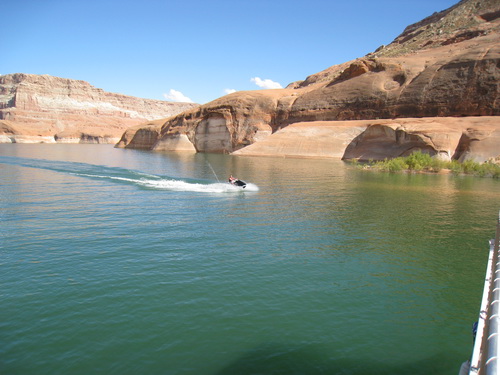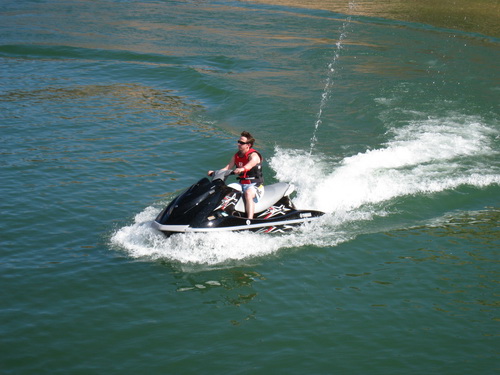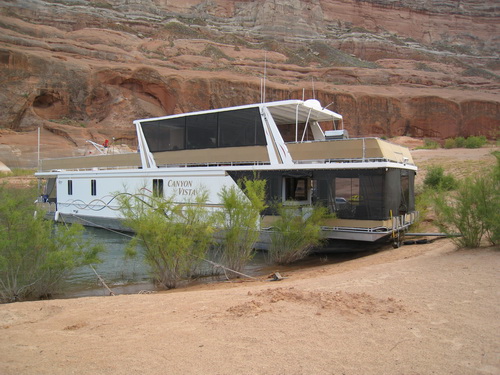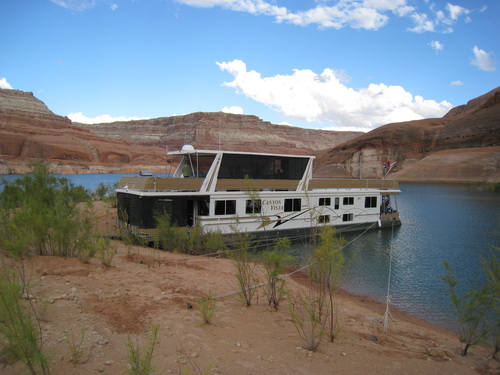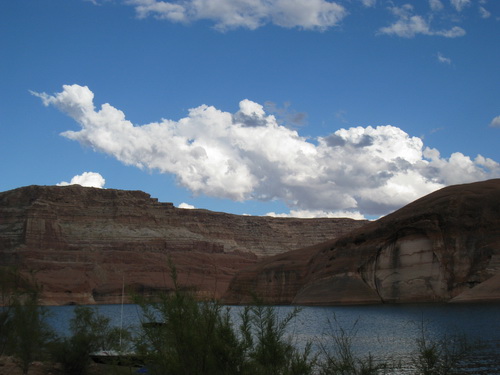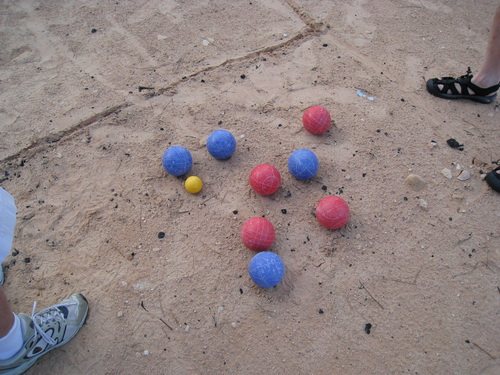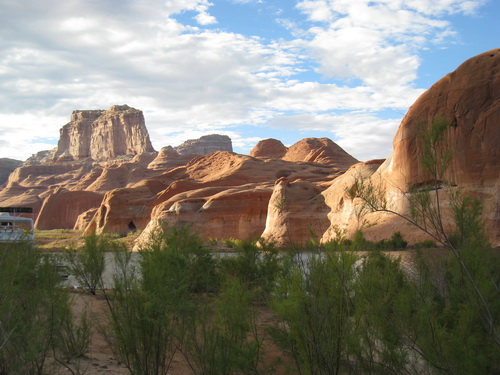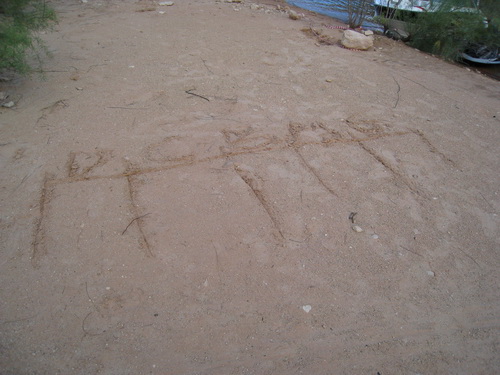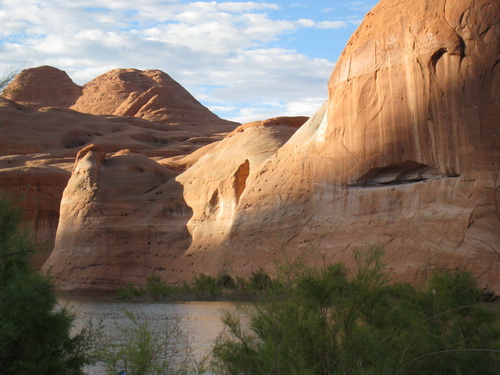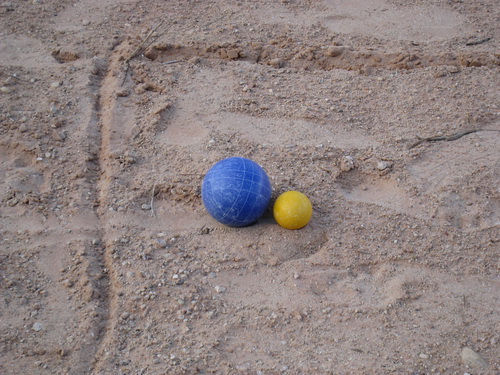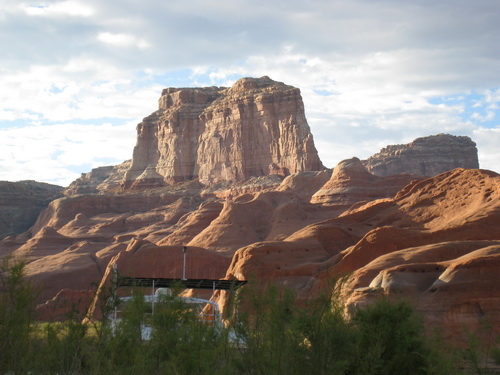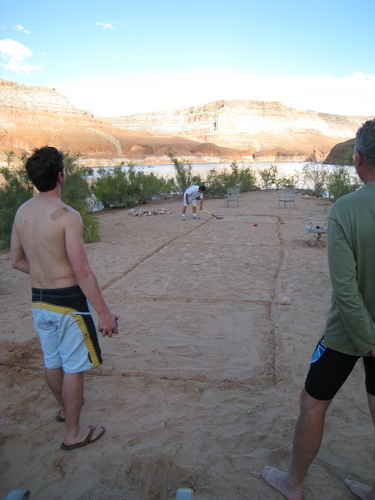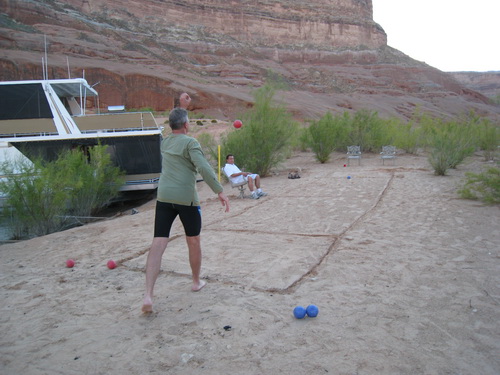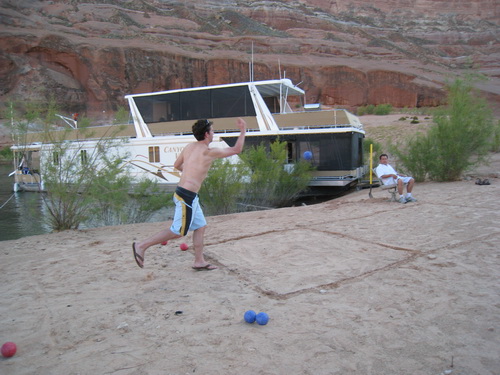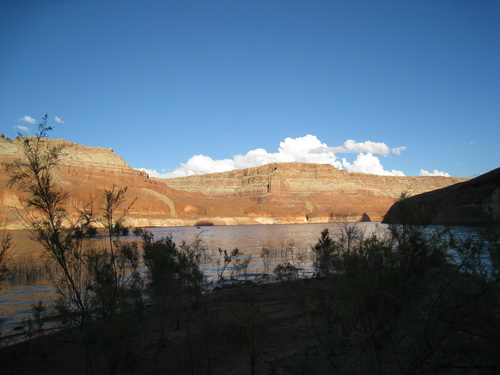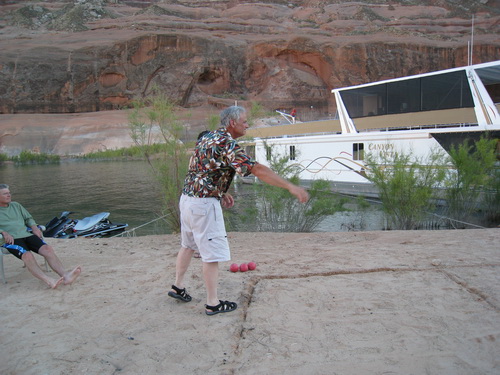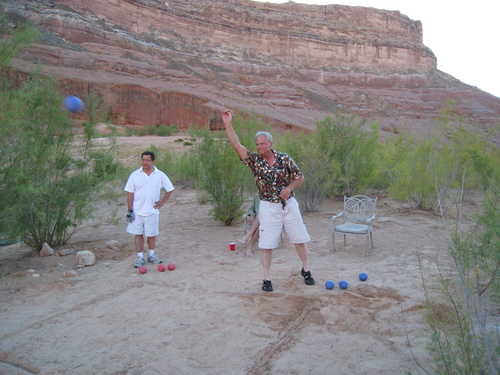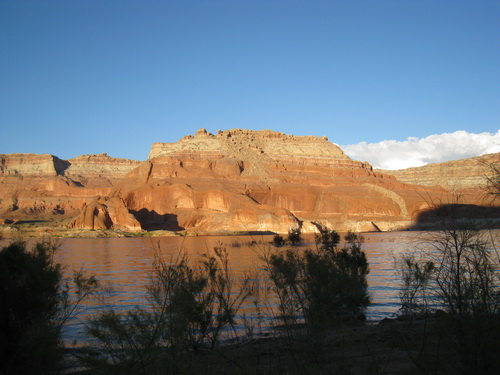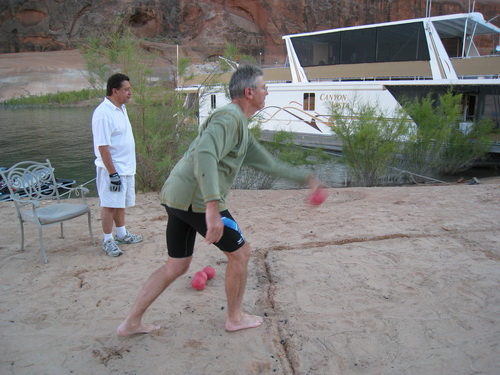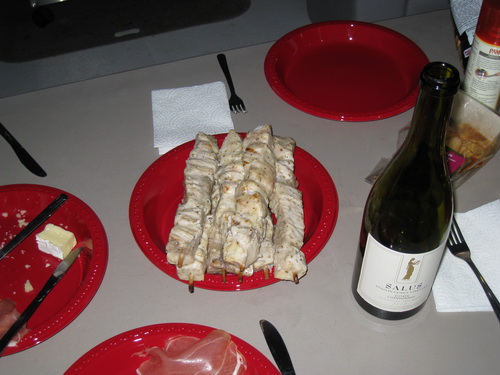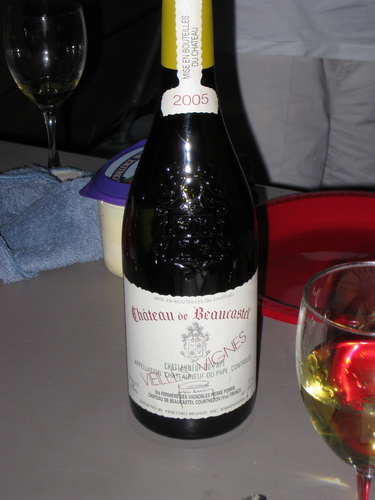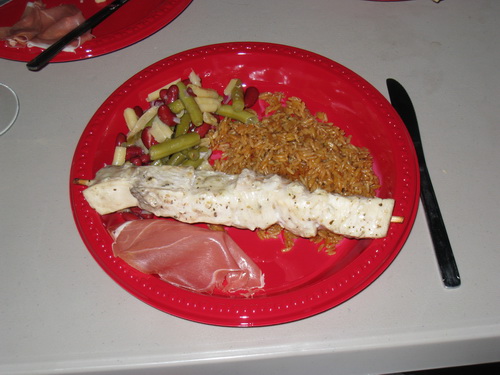 ---

Last updated Saturday, September 8th, 2012.
© 1997-2023 slivka.com. All rights reserved.