---
Mon
Aug-09
House Boat Day #2: Swim, Mountain Sheep Canyon, Hearts
Ben got up early and went for an hour swim at 6:00 a.m. -- across the channel to the nearest rock outcroping.

After breakfast, Drew and Cort took the motor boat up to Dangling Rope Marina for a few supplies we needed, and Grant, Mike, and Ben lathered on the sunscreen and zoomed -- reaching speeds of close to 50 mph -- back to the main channel and further upstream to mile 44 and into the Mountain Sheep Canyon to explore.


View Larger Map

It was beautiful to slow down and motor through canyons that narrowed to barely the width of 3 WaveRunners --

the experience made you understand how people would call it "Nature's Cathedral".

Back at the house boat around 11:00 a.m., we had lunch and played a game of Hearts, then people swam, rode WaveRunners, and did some water sledding with the motor boat.

Then it was time for Bocce!

We had marinated flank steak for dinner accompanied by 2007 Matthias et Emile Roblin Sancerre and 2006 Arajuo Estate Maya.

After dinner we lied down to watch the stars.
---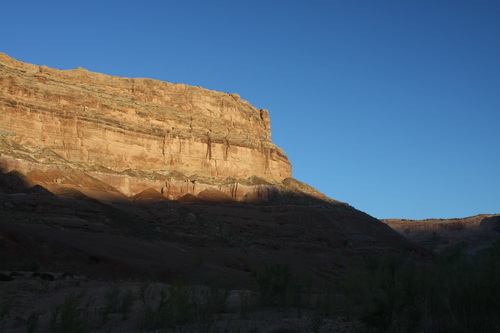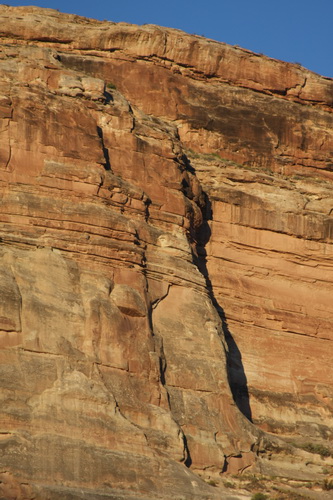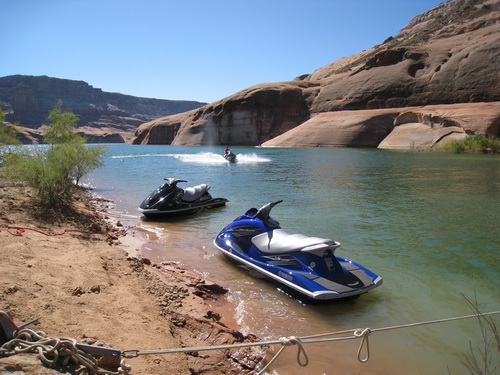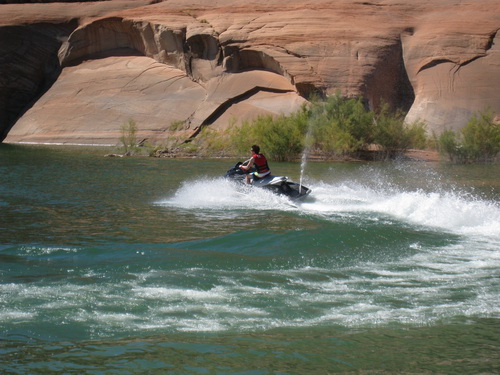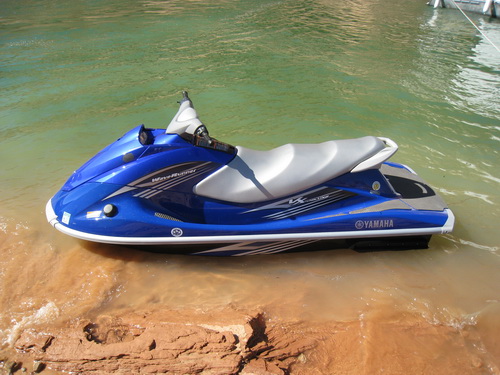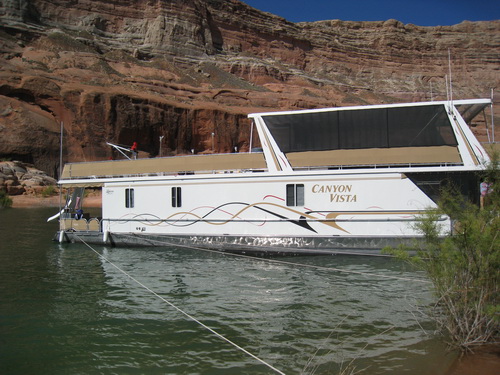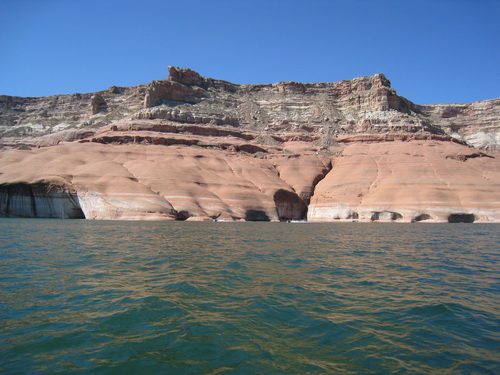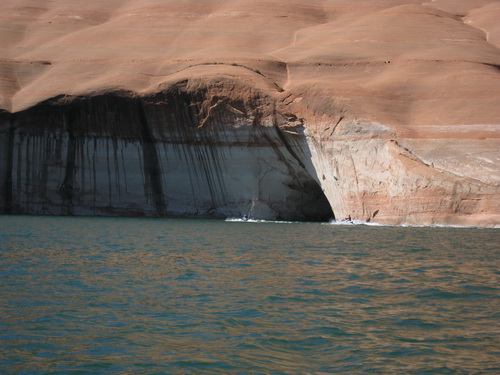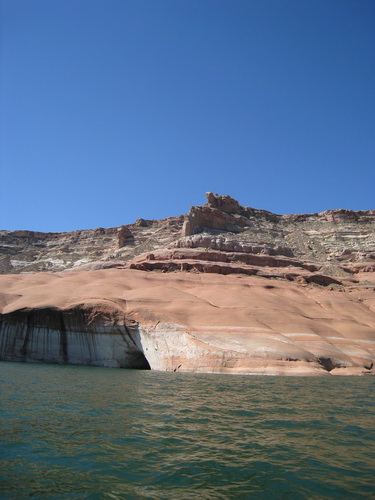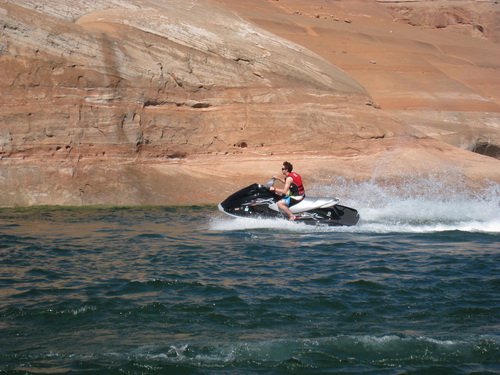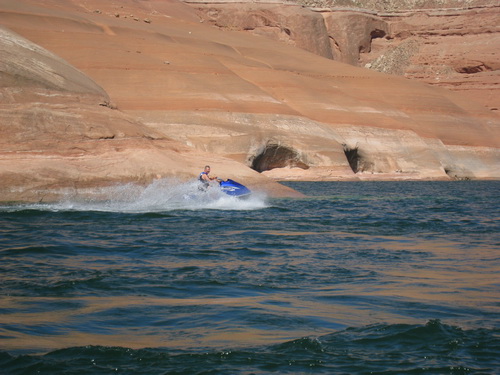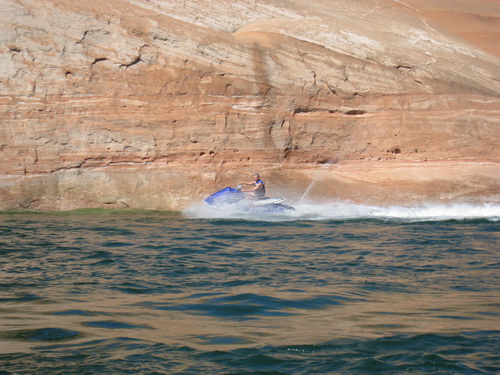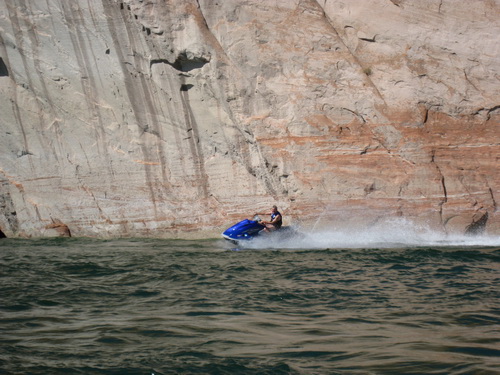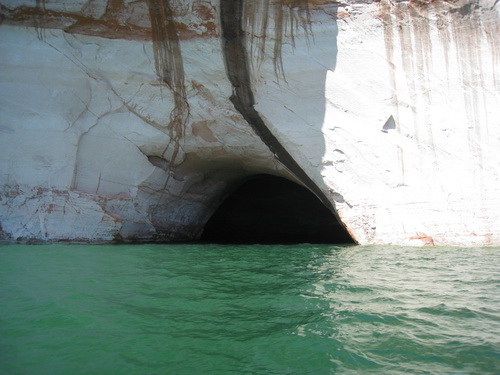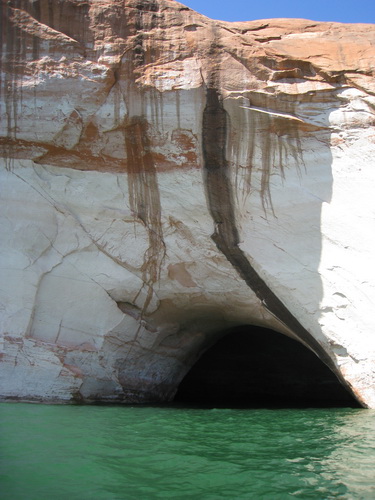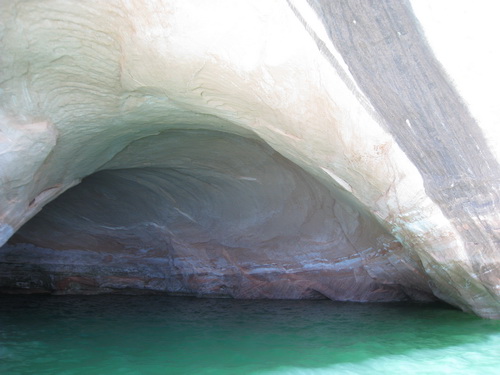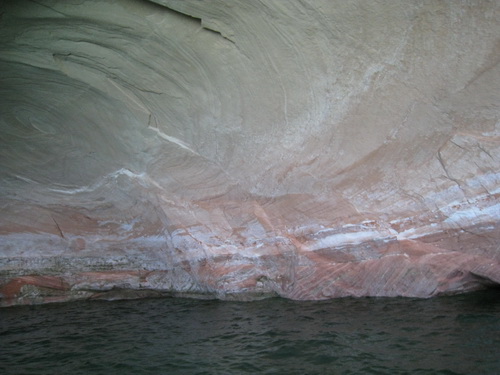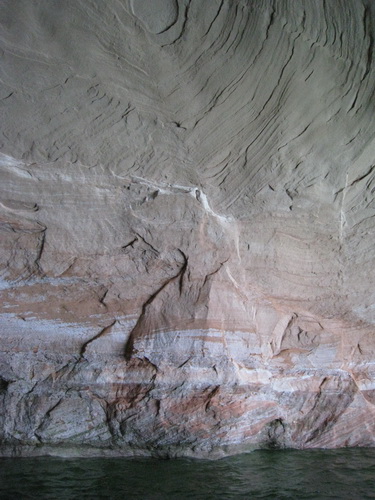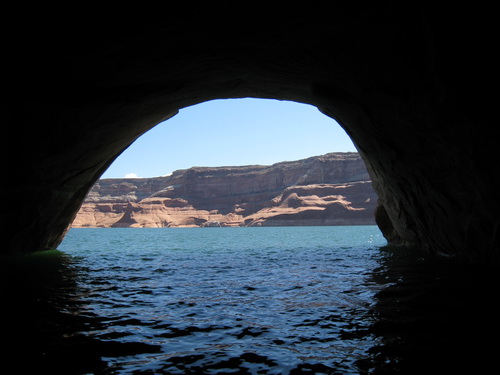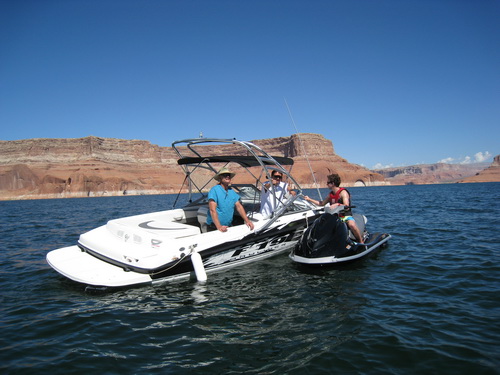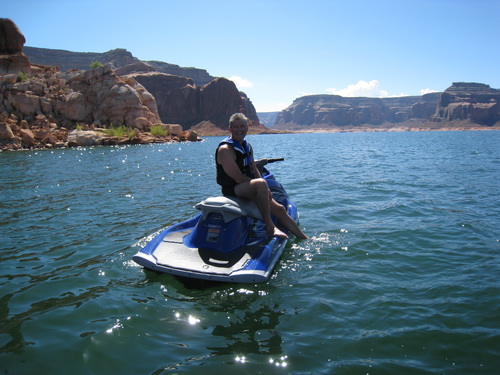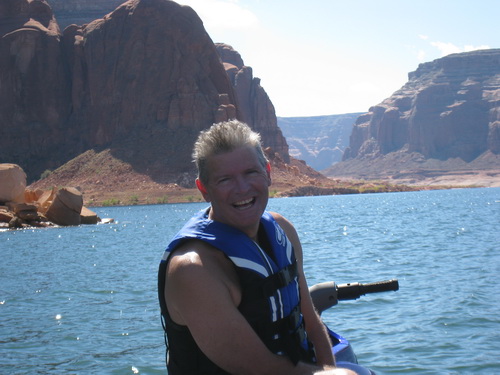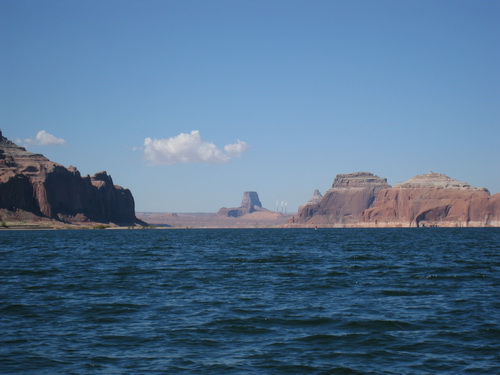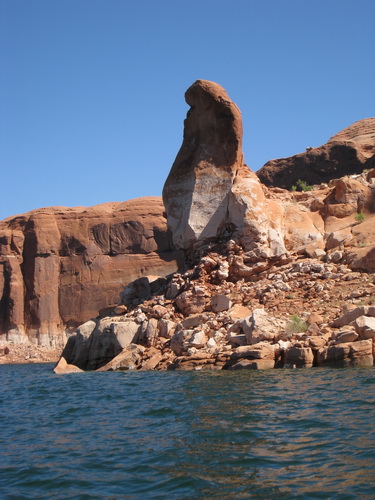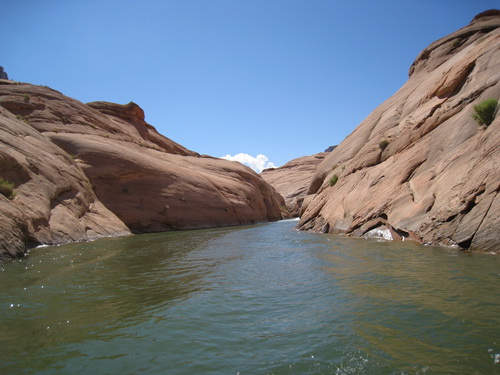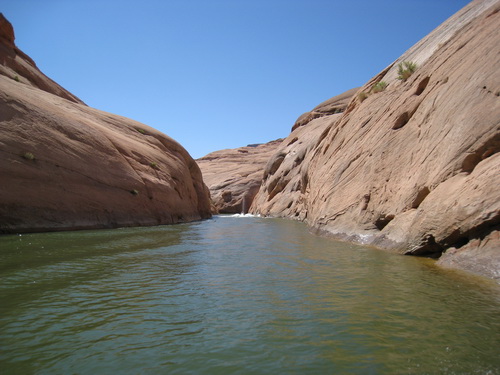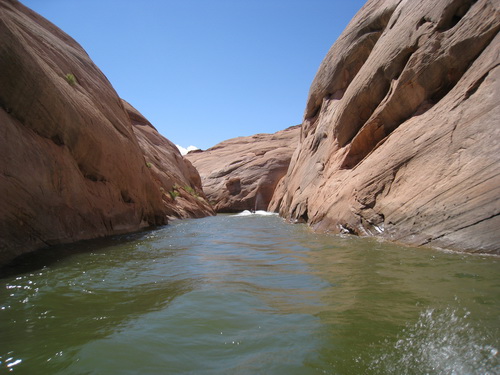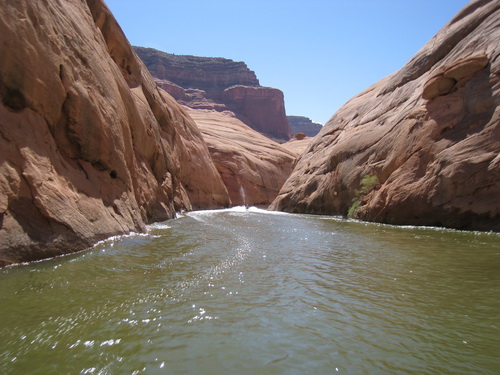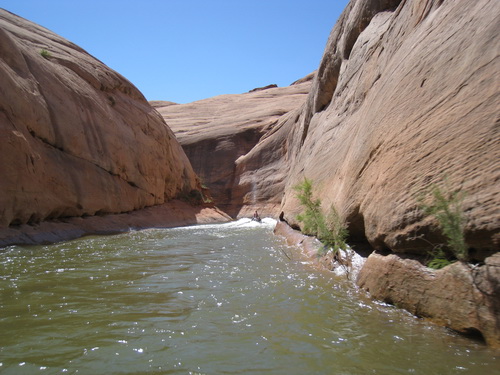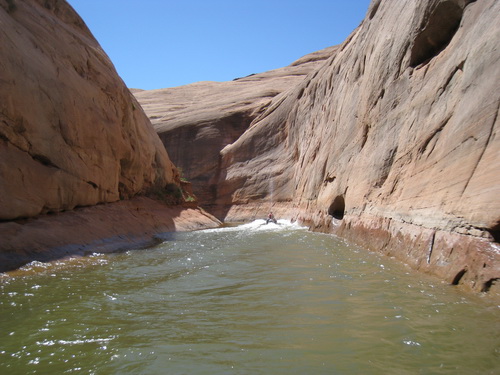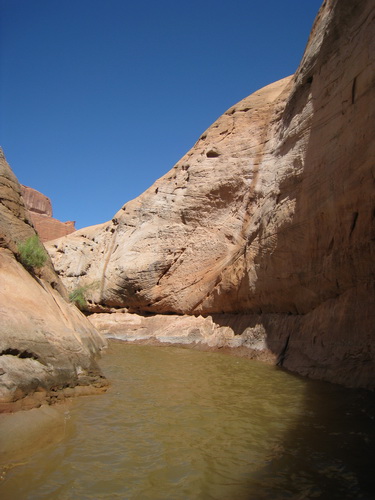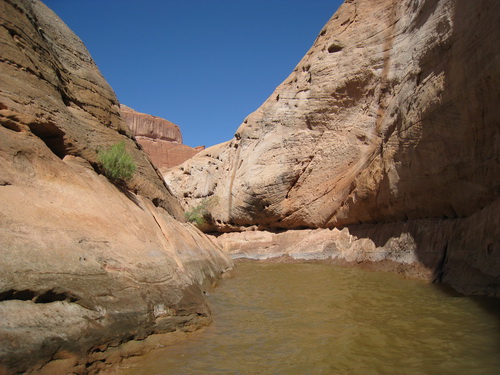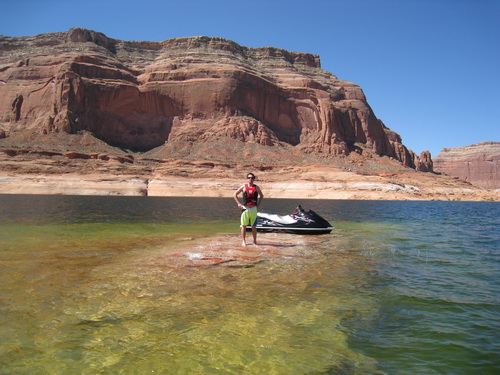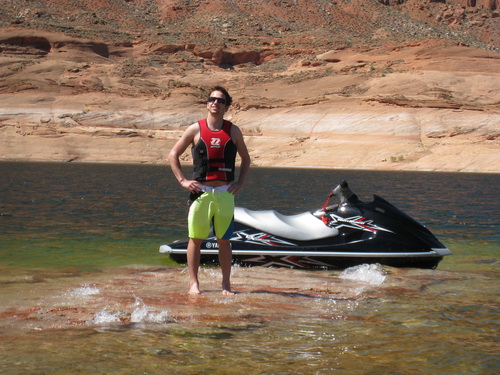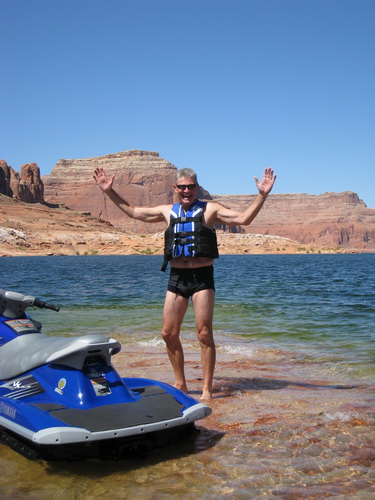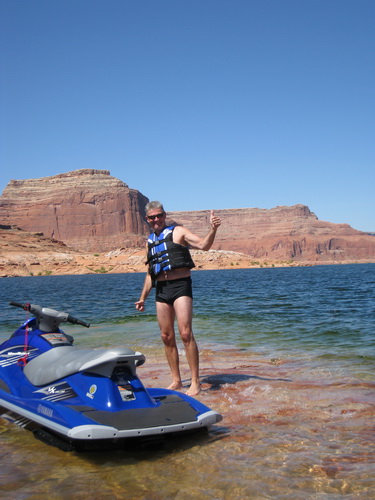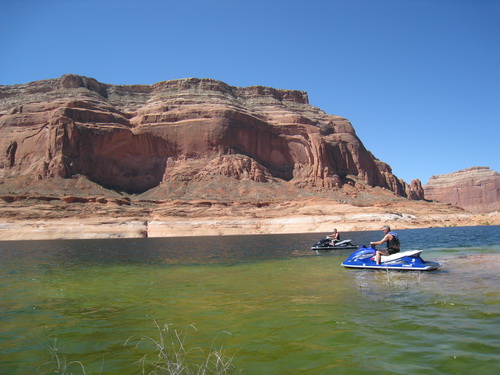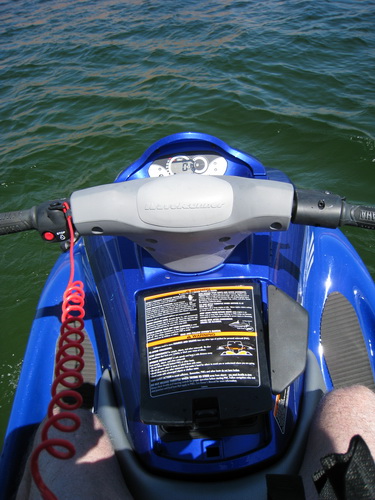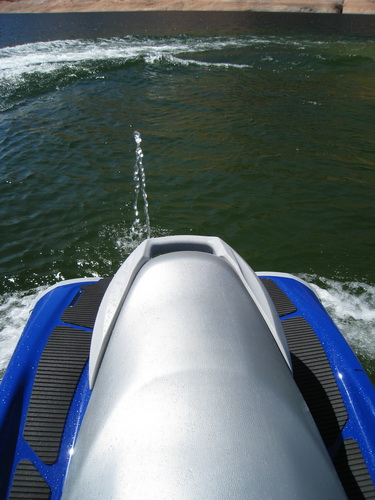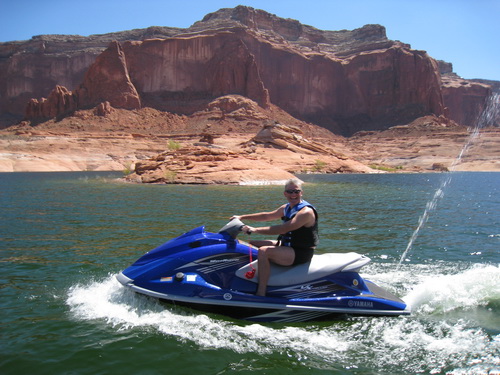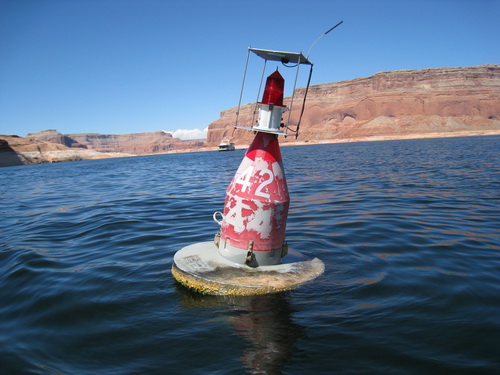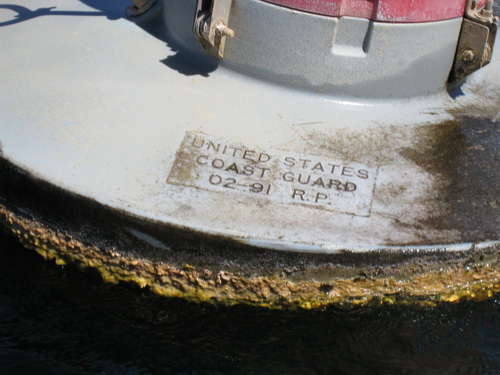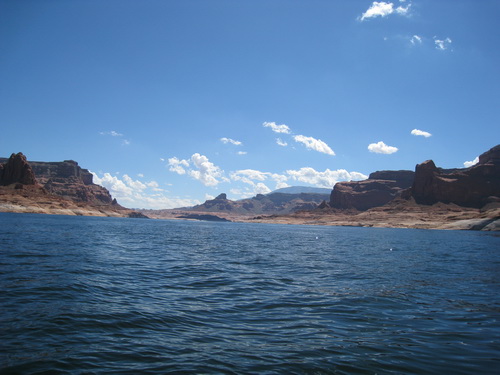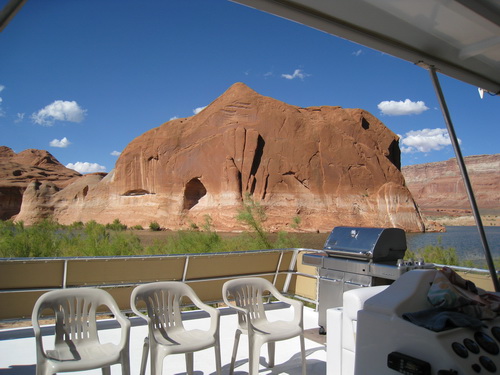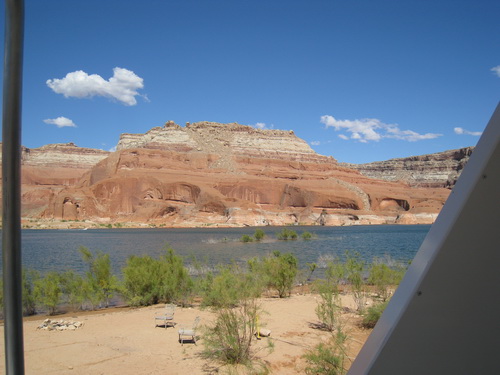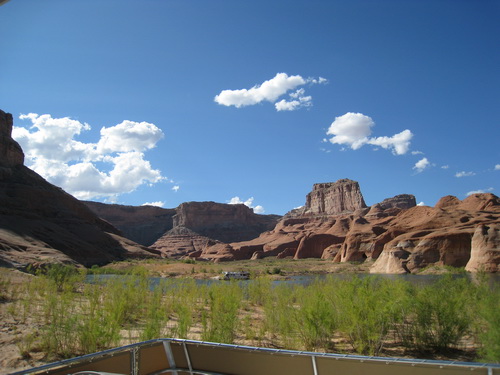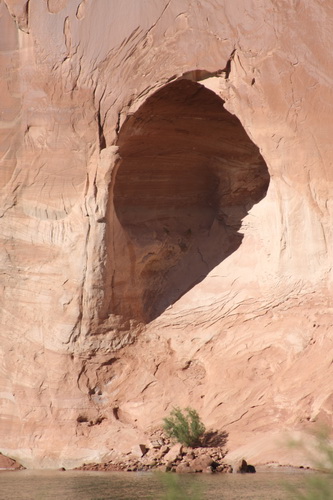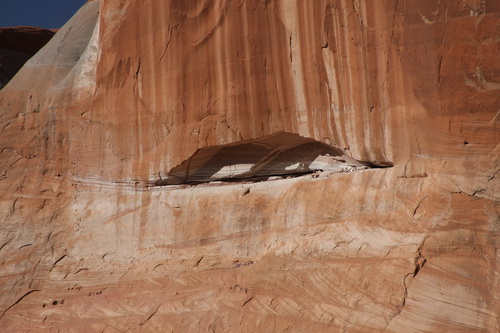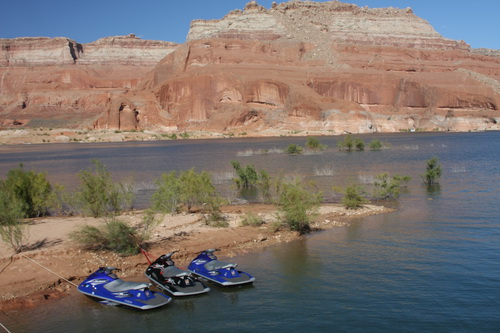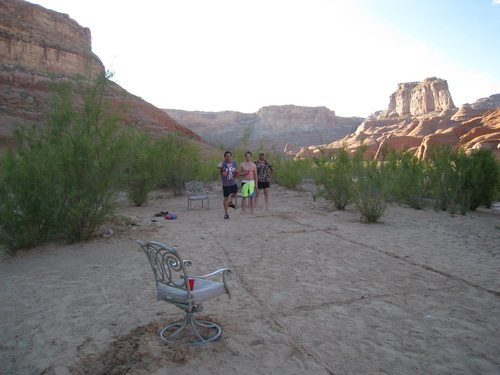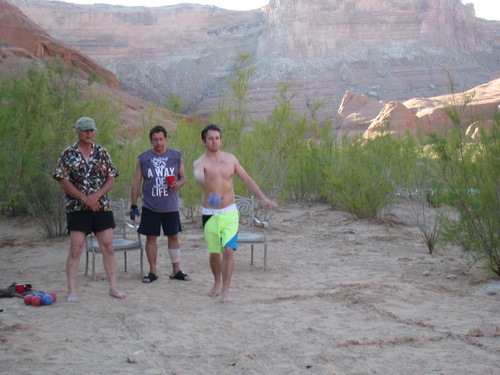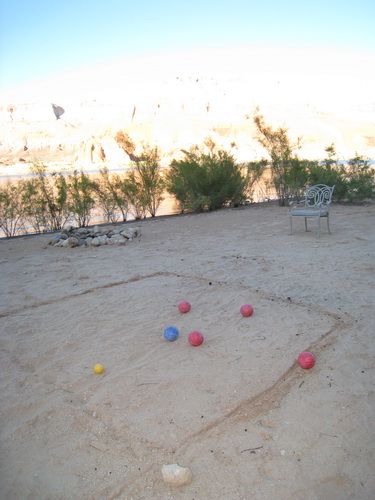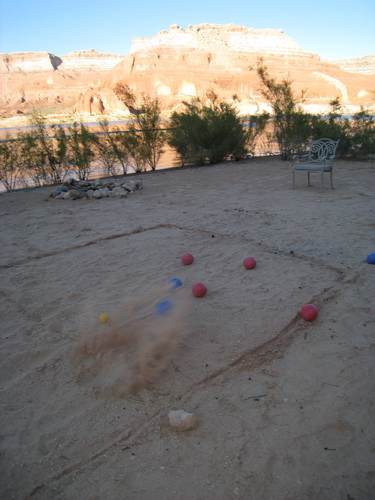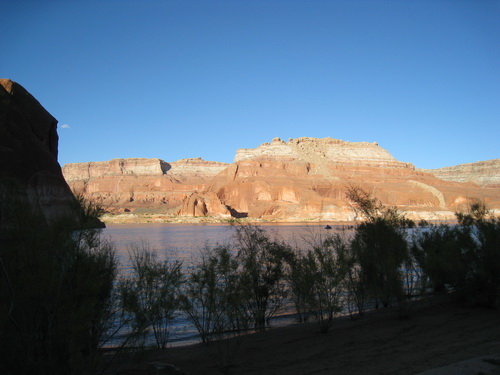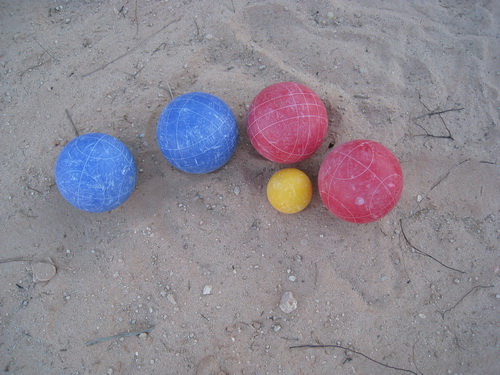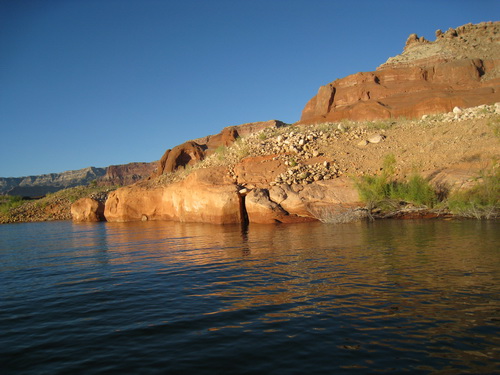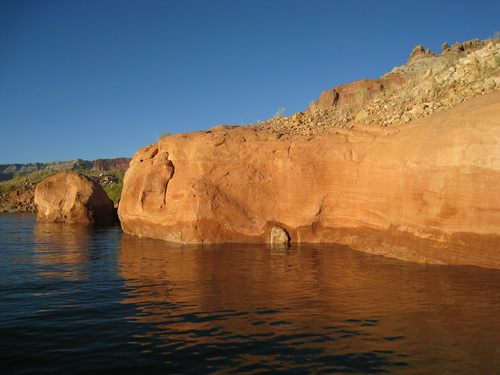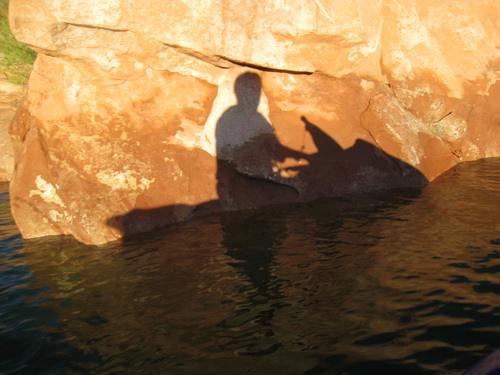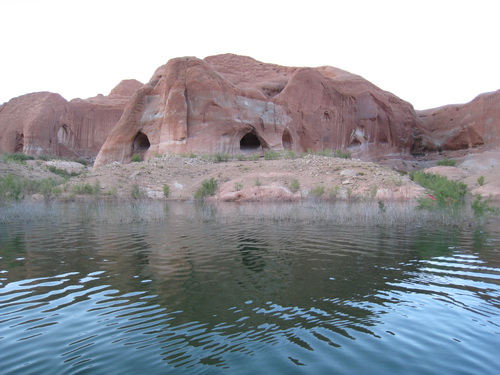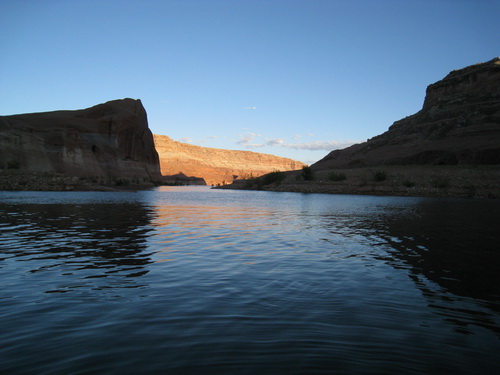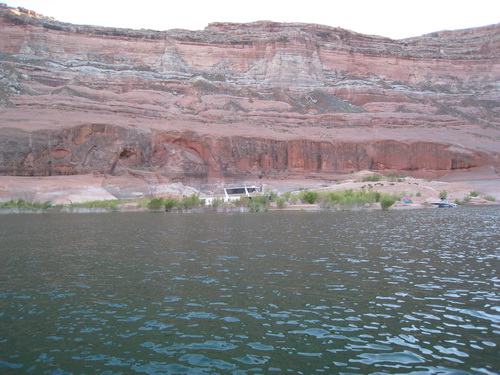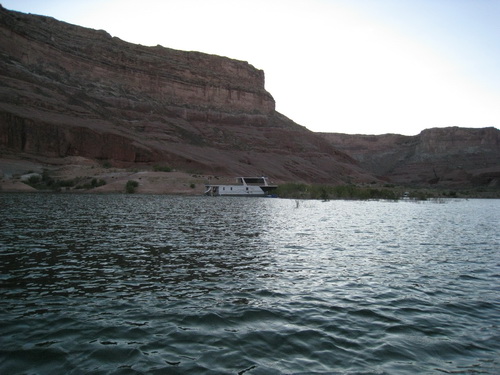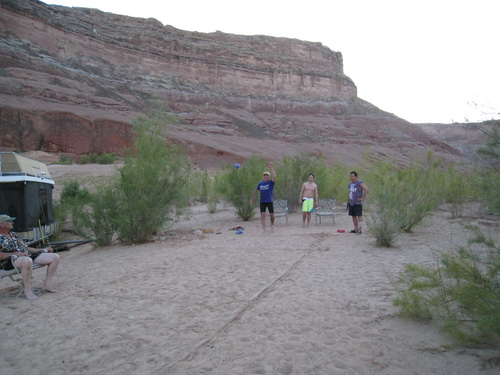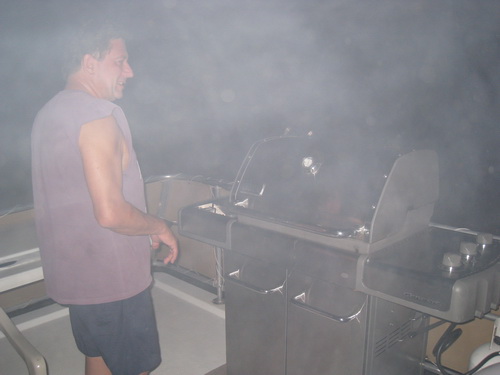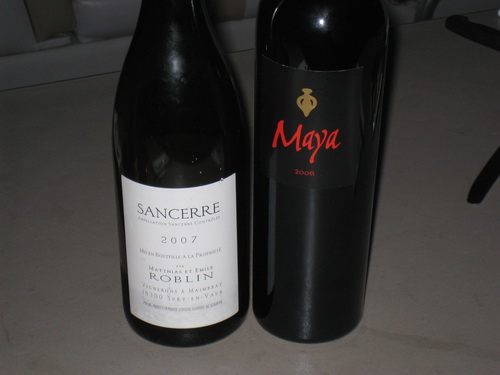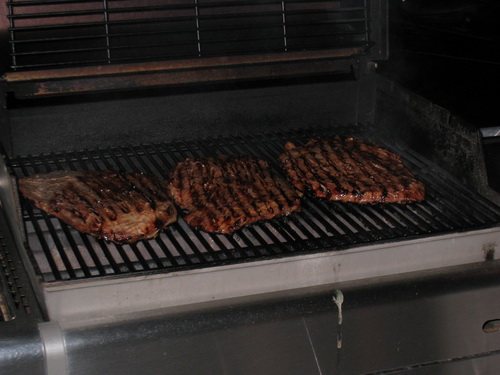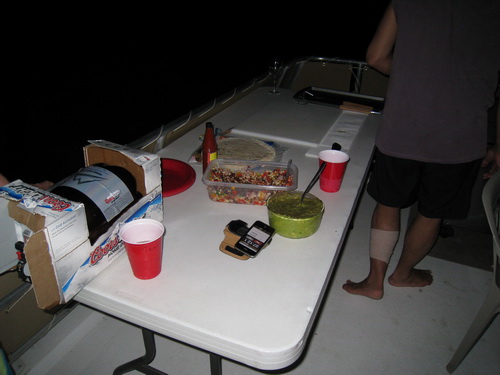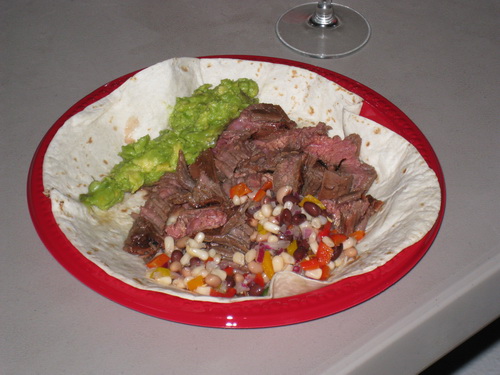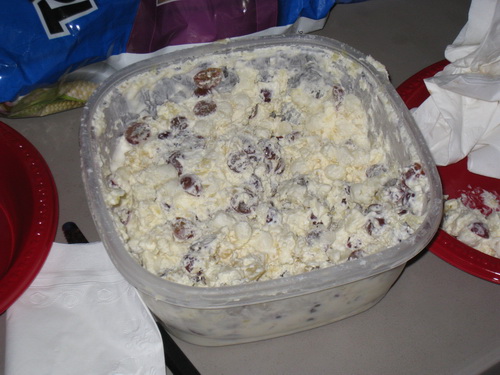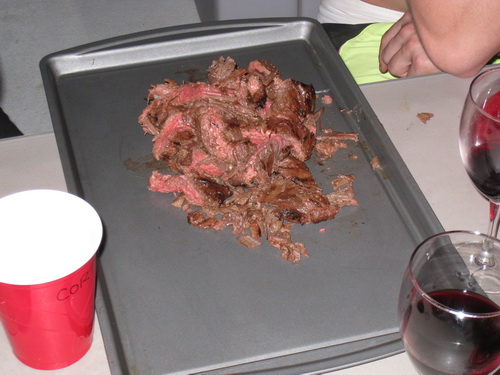 ---

Last updated Saturday, September 8th, 2012.
© 1997-2023 slivka.com. All rights reserved.