---
Wed
Aug-11
House Boat Day #4: Swim, Last Chance Bay, Hearts, Bocce
Mike and Ben went for an hour swim about 7:30 a.m, then had breakfast.

Grant, Mike, and Ben explored Last Chance Bay on WaveRunner's for a bit over 2 hours, then back to the house boat for lunch.


View Larger Map





An hour or so later Drew and Cort came back from an errand just ahead of a thundershower -- lots of rain and winds gusting to 25+ knots!



After Grant, Mike, Drew, and Ben played another game of Hearts, we adjusted the beaching of the houseboat and then played a few more games of Bocce.

We had bacon cheeseburgers for dinner accompanied by 2005 Colgin IX Estate and 2003 Harlan Estate.

After a bit of star gazing some of us watched Quigley Down Under (1990) before bedtime.
---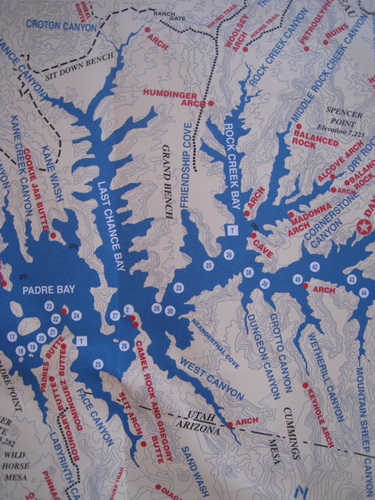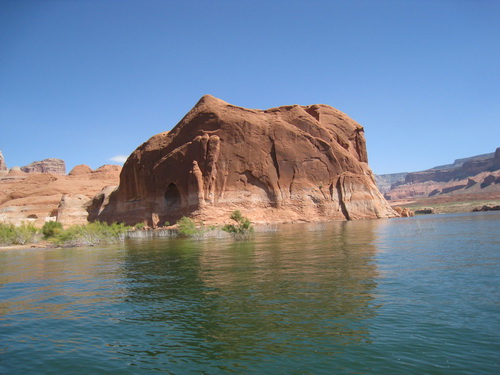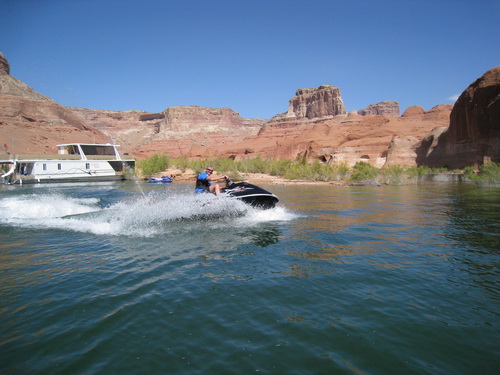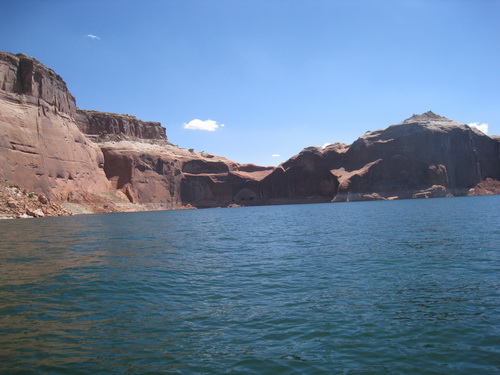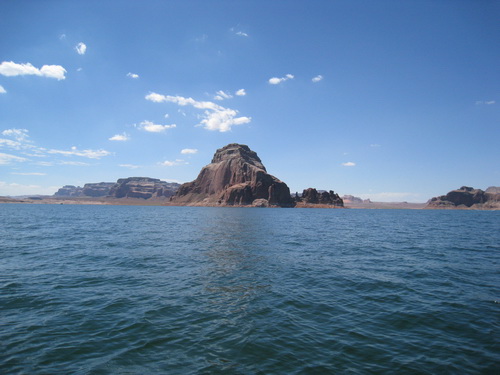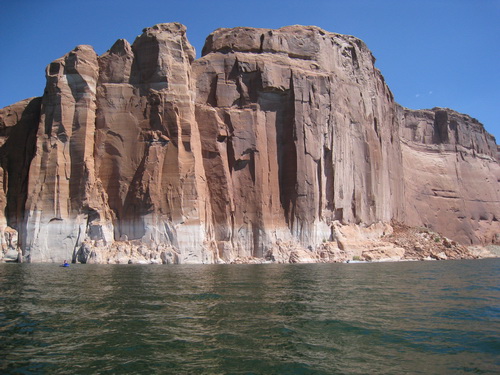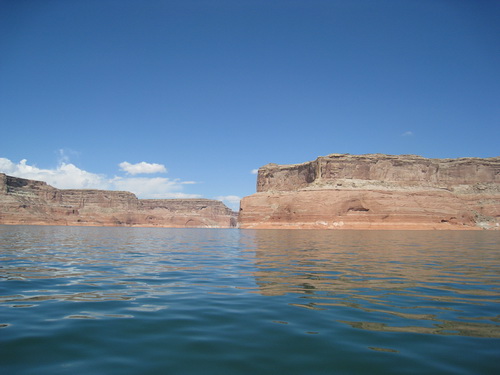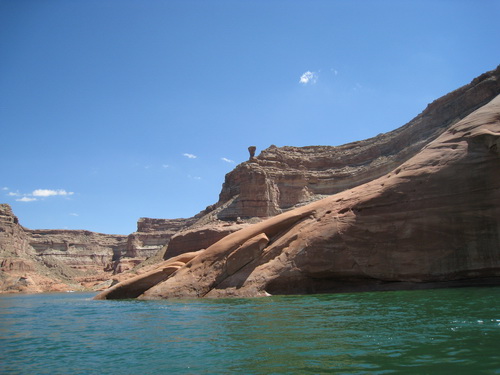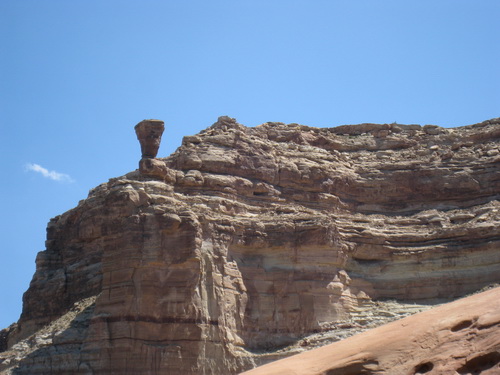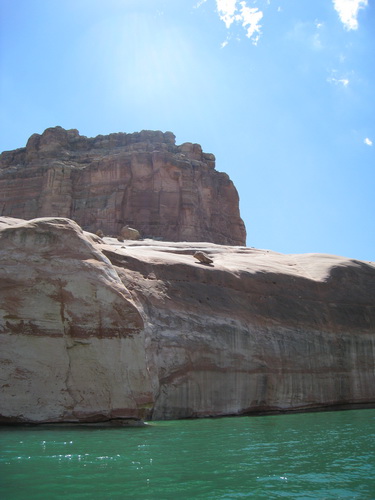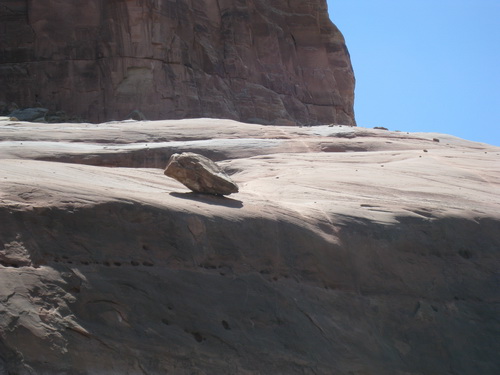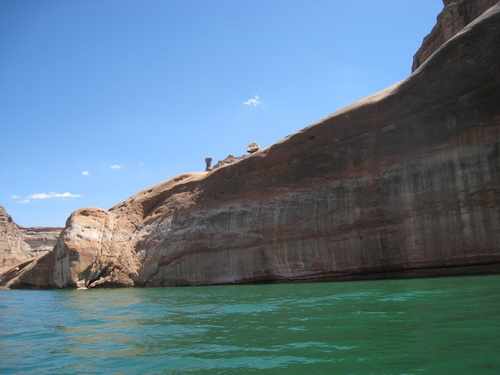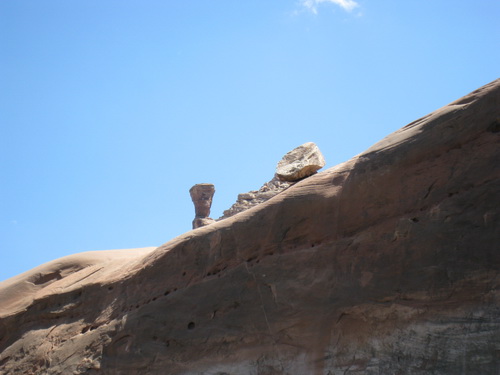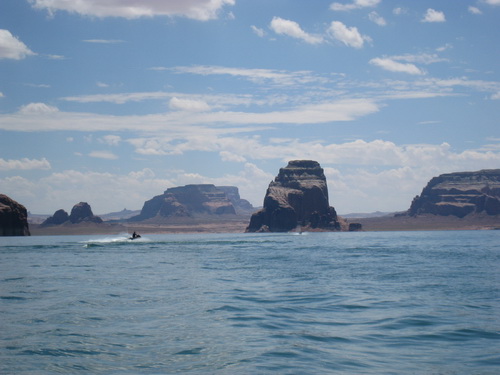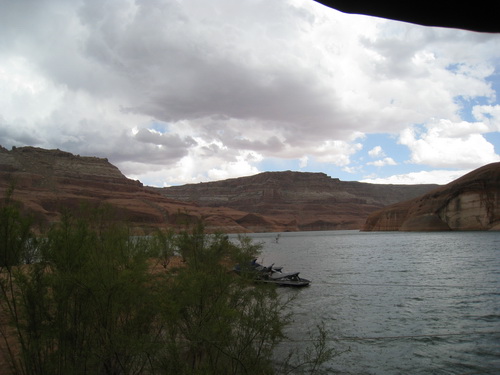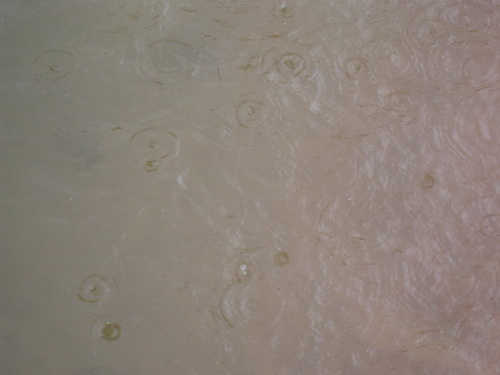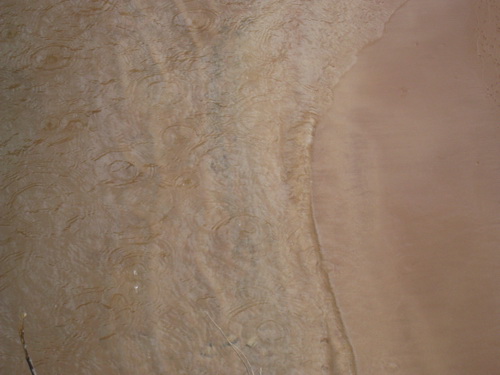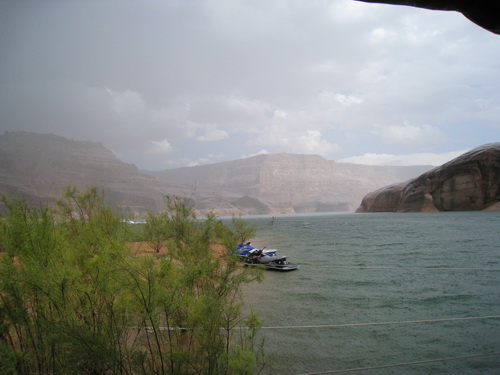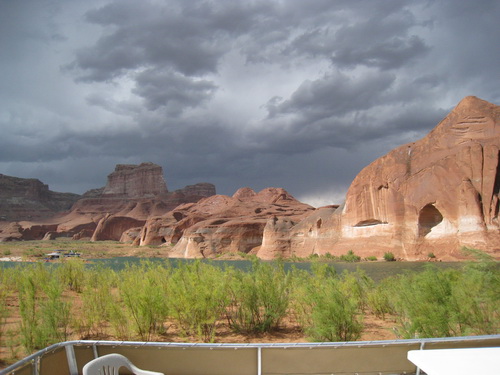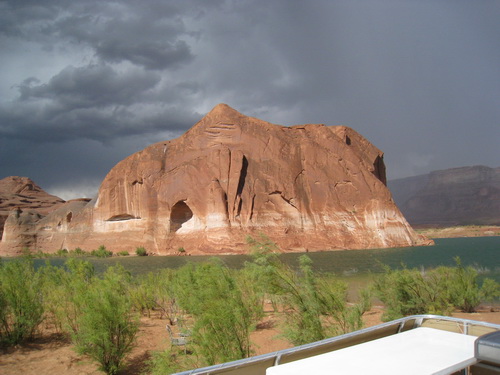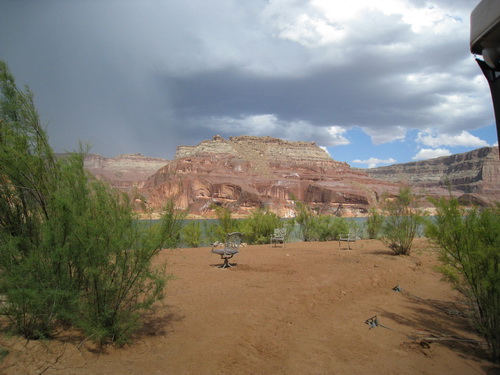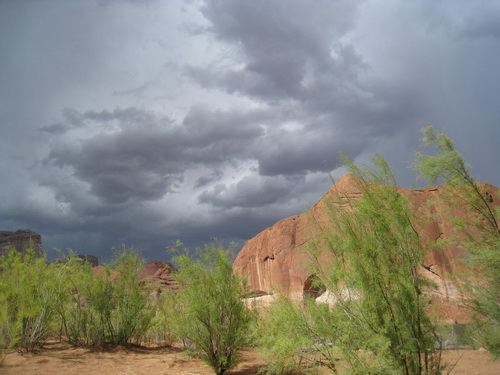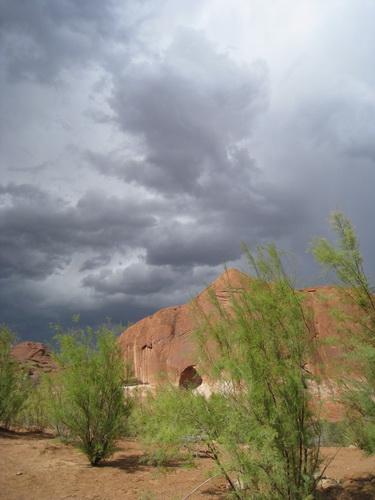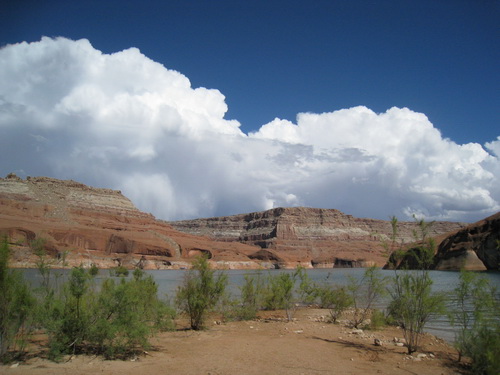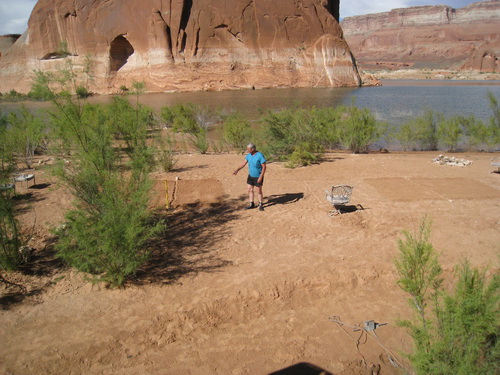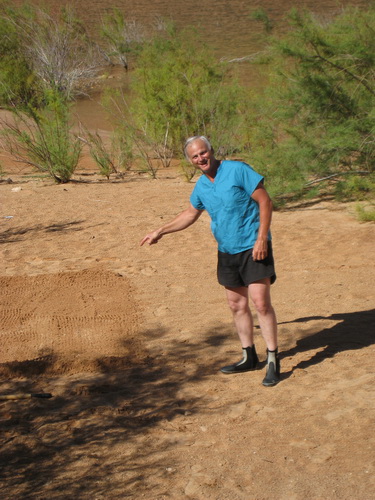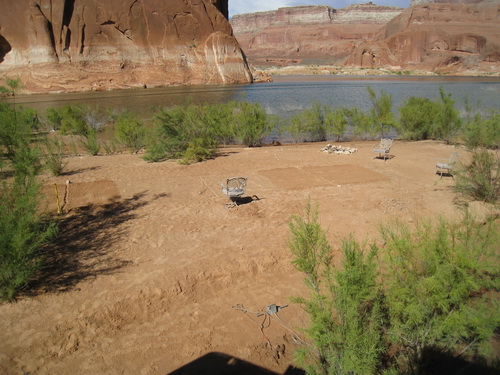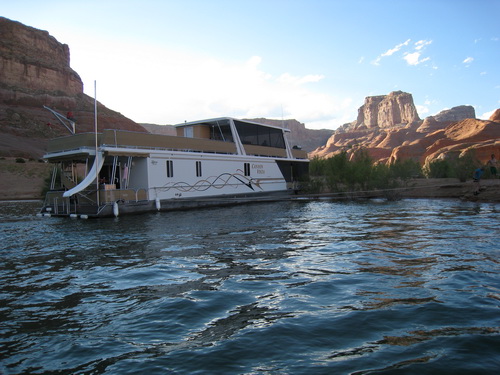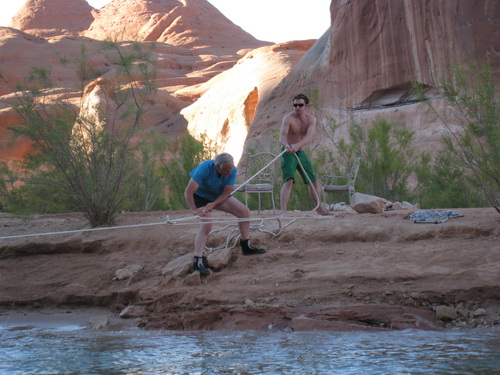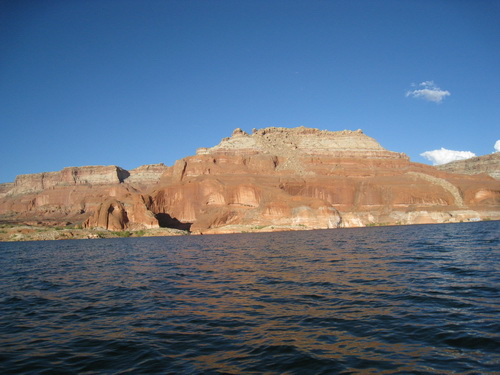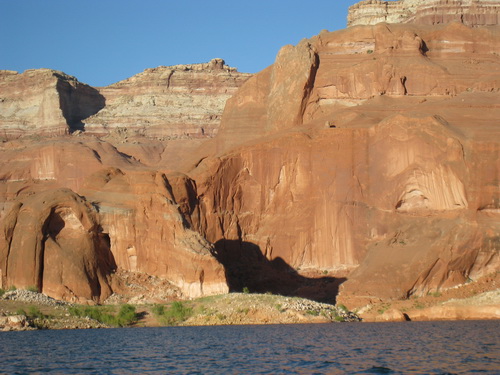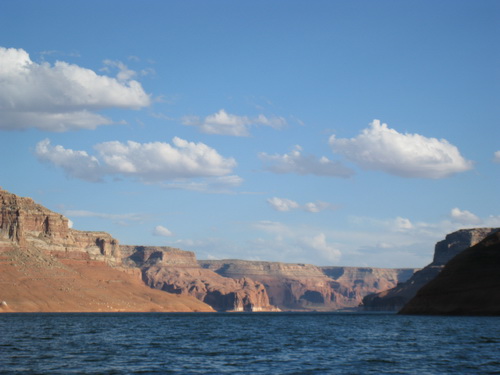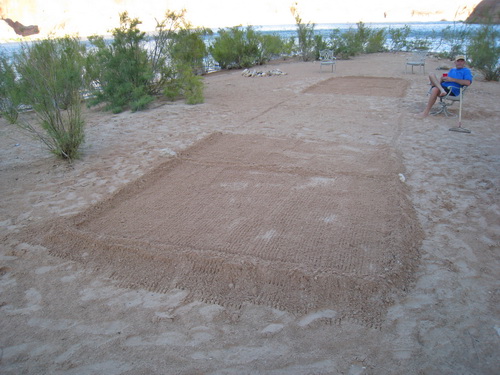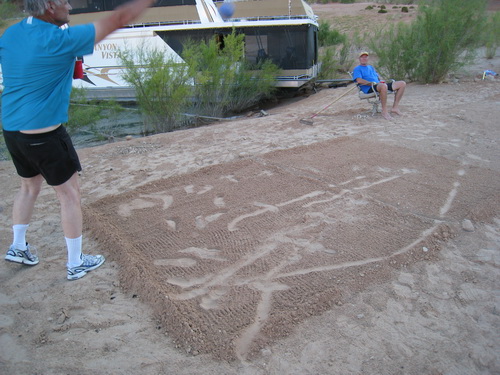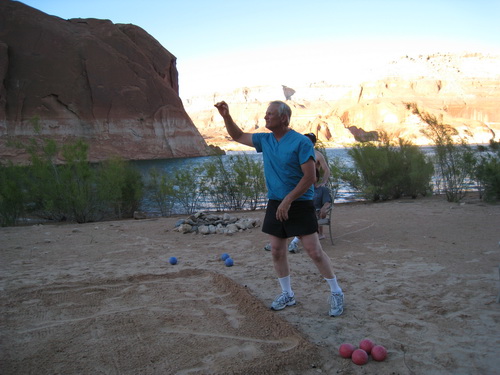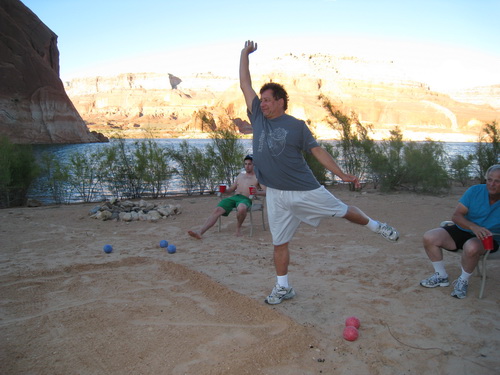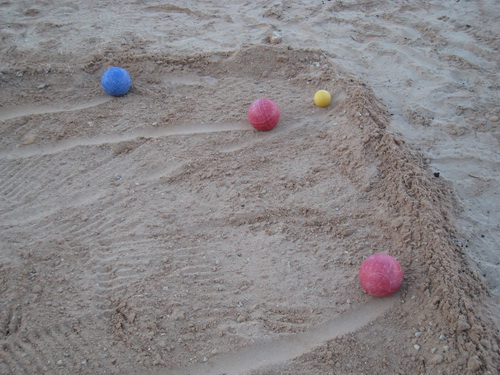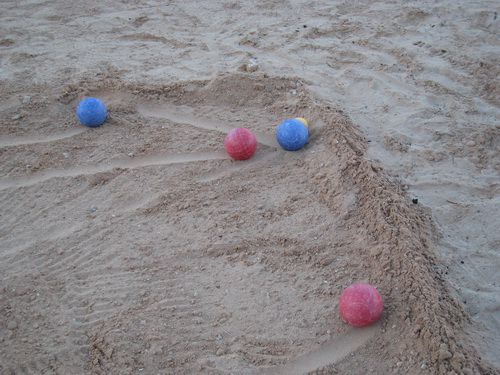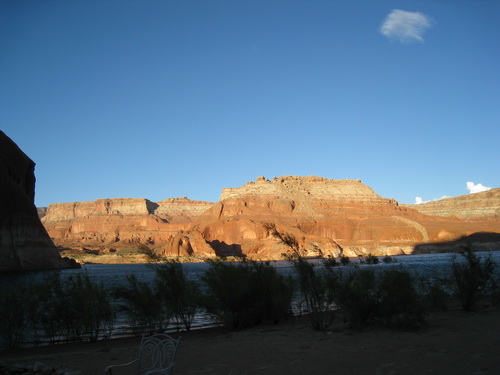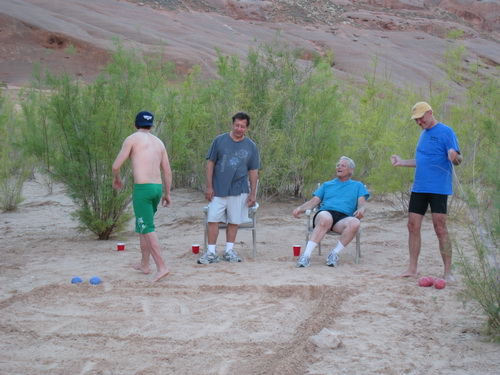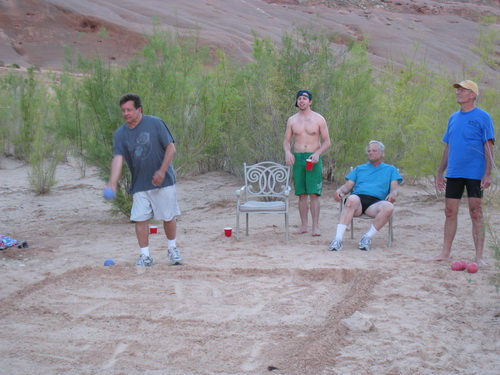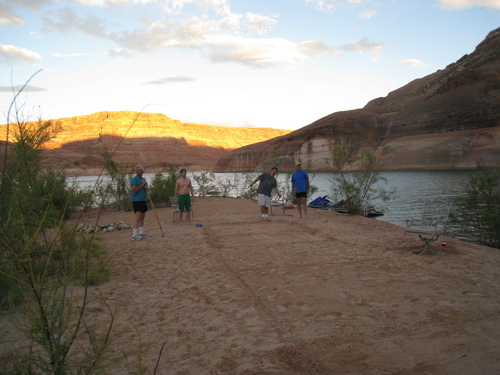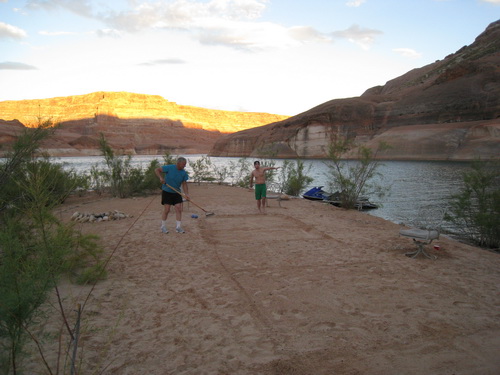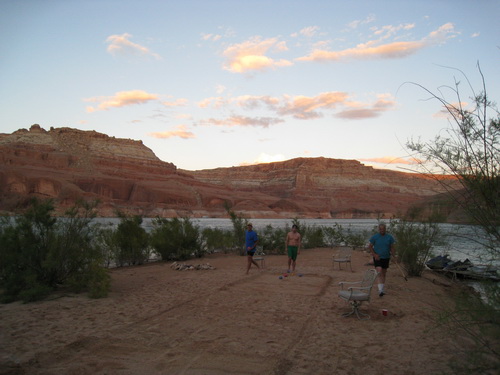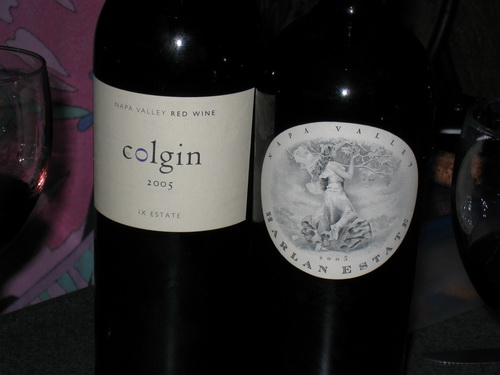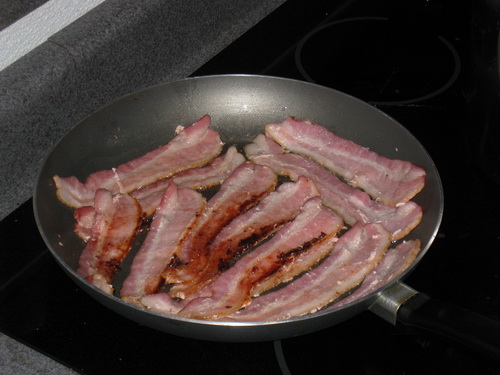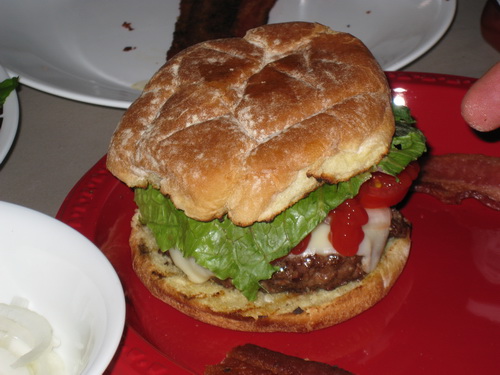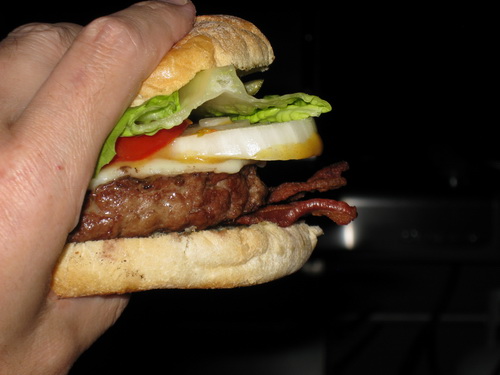 ---

Last updated Saturday, September 8th, 2012.
© 1997-2023 slivka.com. All rights reserved.