---
Tue
May-24
Backroads Day 3: 61 bike miles, Agriturismo Zottopera, Ragusa Ibla, Eremo Della Giubiliana
Today's ride started out in the rain and ended in the sunshine :) Lisa rode from the volcanic zone to the Meditterranean seaside.

We stopped for lunch and a tour at Agriturismo Zottopera. Olive oil production feels very much like wine production -- the timing of the picking of the olives is important (green olives have less oil but taste more complex), the method used to press or crush the olives makes a huge difference in the final product, and terroir is everything. After lunch, the route climbed 2,000 feet over 6 miles. The reward on the other size was a screaming downhill where Lisa (speed wimp!) broke 30 miles per hour.

The 17th century castle in the photos started out as an Arab fortress in the 10th century. Dinner was an our-your-own evening in Ragusa Ibla. Ragusa is the southernmost provence in Italy and is further south than Tunisia. Ragusa, the city, is divided into two halves, the Upper Town and Ragusa Ibla. The city's claim to fame is that it was the first in Sicily to support Mussolini, so Mussolini visited in 1923 and named Ragusa the capital of the provence.

For the next two nights, the group lodged at Eremo Della Giubiliana. The building was originally a 12th centry Arabic fortication and was later used as a convent by the Knights of Malta.
---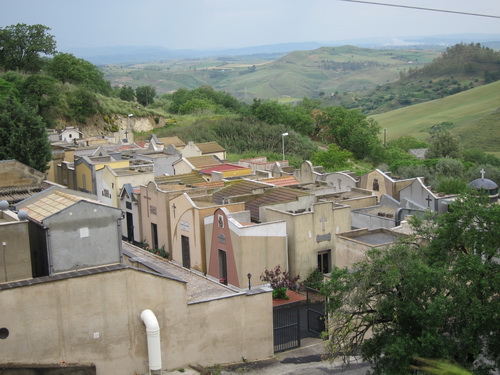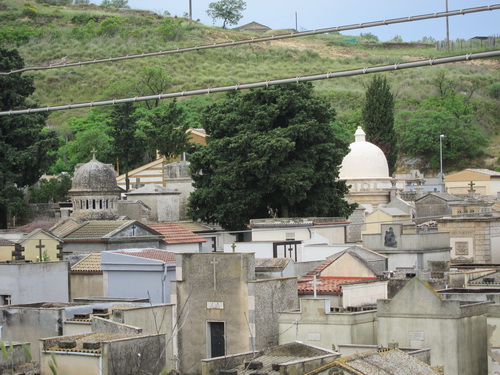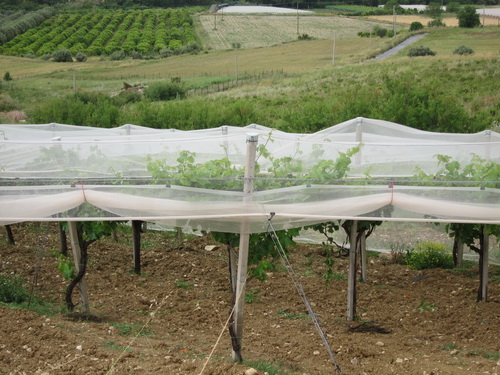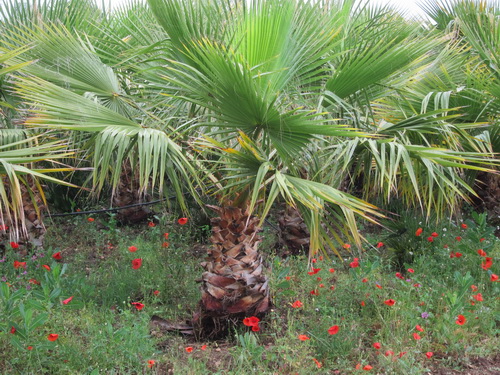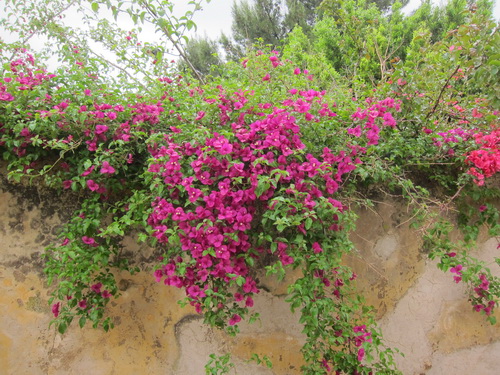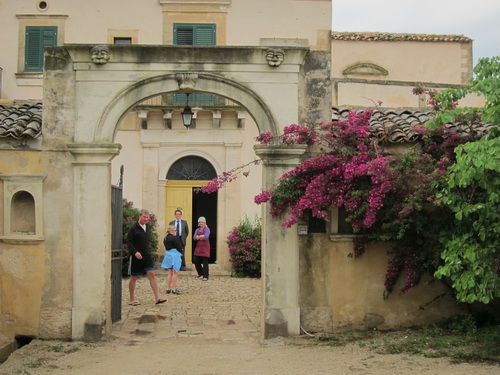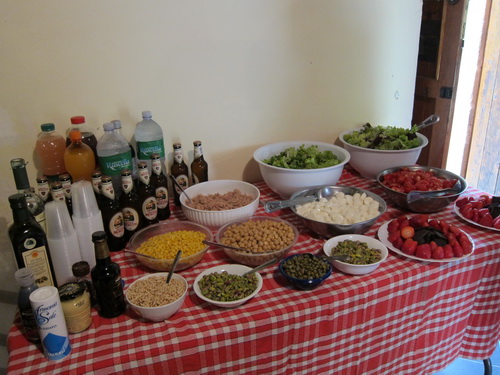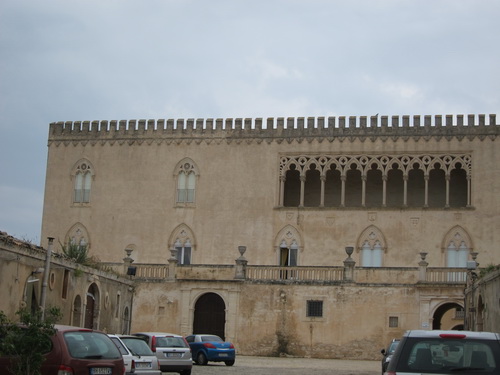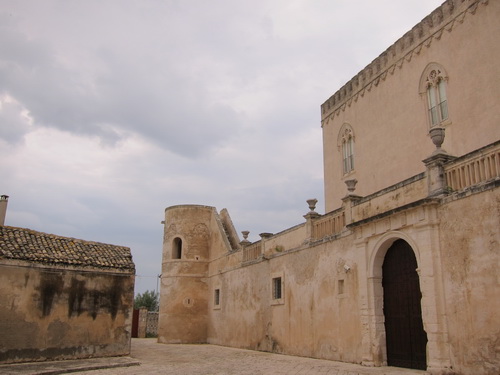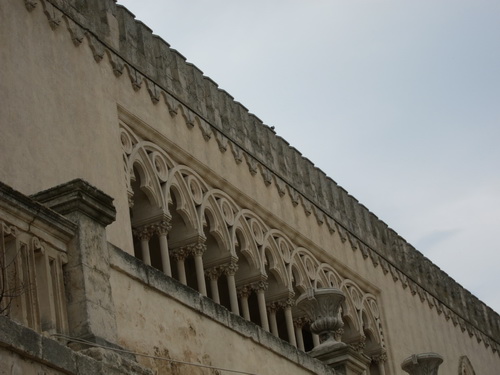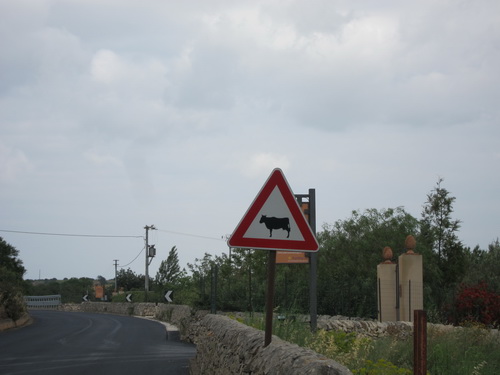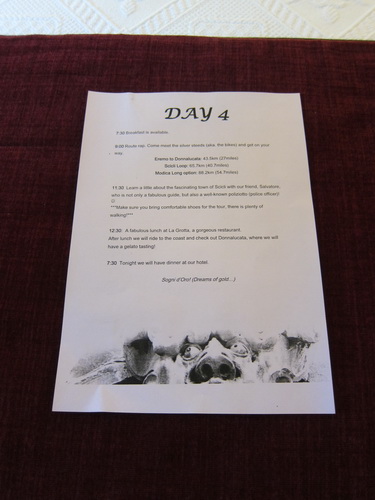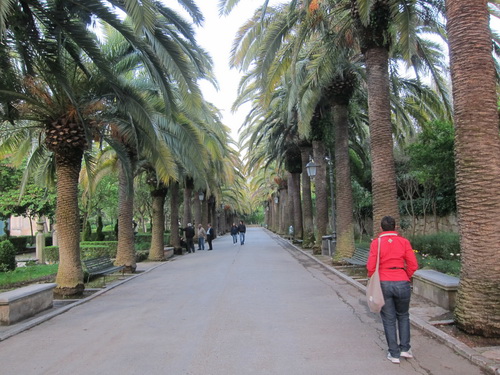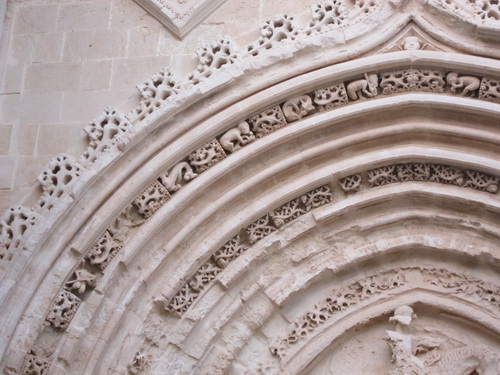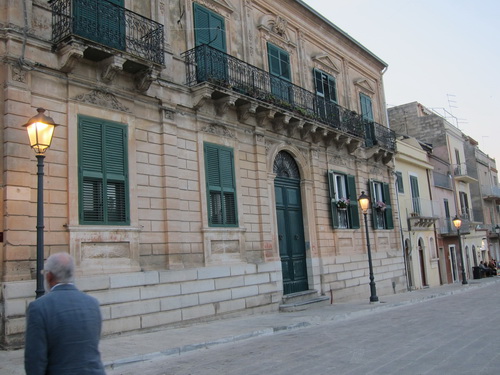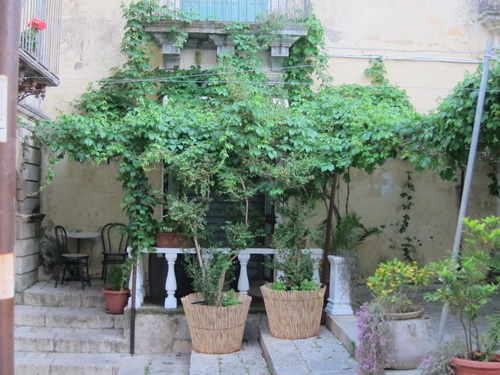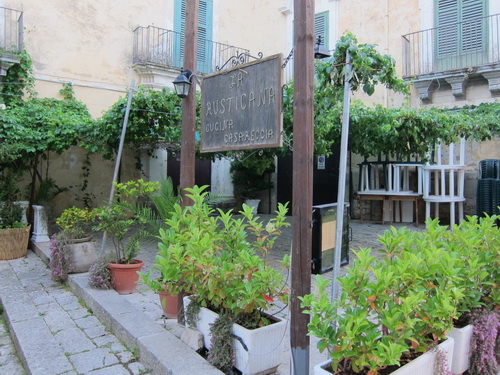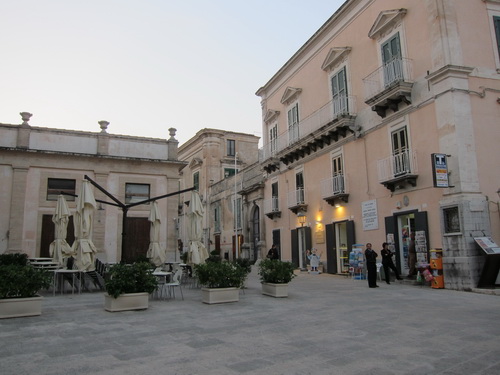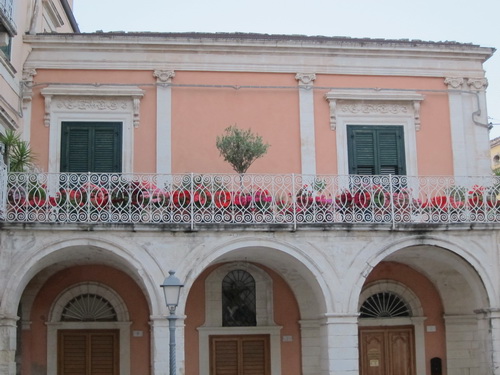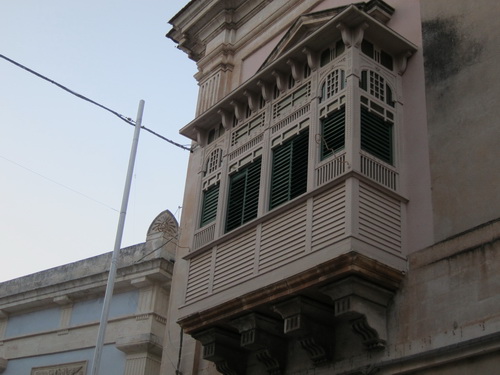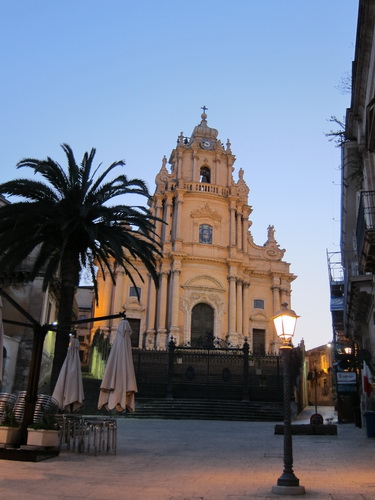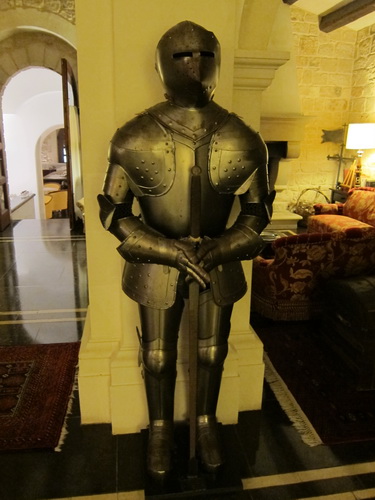 ---

Last updated Saturday, September 8th, 2012.
© 1997-2021 slivka.com. All rights reserved.