---
Thu
Aug-25
Backroads Day 4: 107.2 bike miles, Best Western Valdez, THC On The Hook
Biking: 107.2 miles, 7h48m, 4,765' of climbing, maximum 43.9 mph, average 13.7 mph.
We got up earlier this morning, ate breakfast, and were on the road by 7:45 a.m. in a light drizzling rain. With a fair bit of climbing, we reached the Blly Mitchell Campground at about 12:30 p.m. for lunch. The roaring campfire was very nice!

---

Campfire at Billy Mitchell Campground:

---

Then it was back on the bike just after 1:00 p.m. and Ben stopped to capture a few videos.

---

Waterfall along the Richardson Highway:

---

Tsaina River from the Richardson Highway:

---

Ben reached the Worthington Glacier just after 3:00 p.m. and the top of the Thompson Pass at about 3:45 p.m. Then there was a screaming downhill (in the light rain) for about 10 miles, Ben reached Bridal Veil Falls about 4:30 p.m. and arrived at the Best Western Valdez at 5:35 p.m. with very dirty legs from all the rain and road grime.

We enjoyed dinner on our own at the THC Off The Hook Grill, including a slightly spicy fish chowder, deep-fried Portabello mushrooms, and pasta and halibut. Ben enjoyed a 2005 Chateau St. Jean Reserve Chardonnay.
---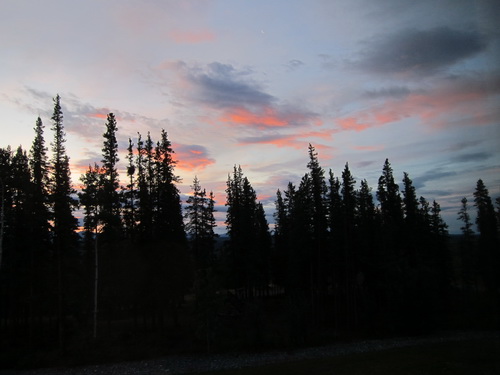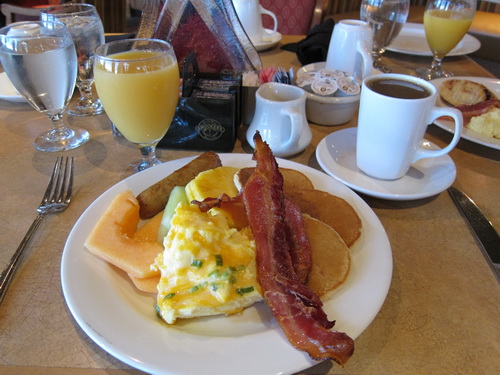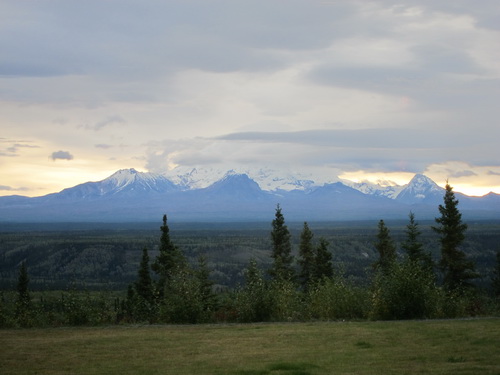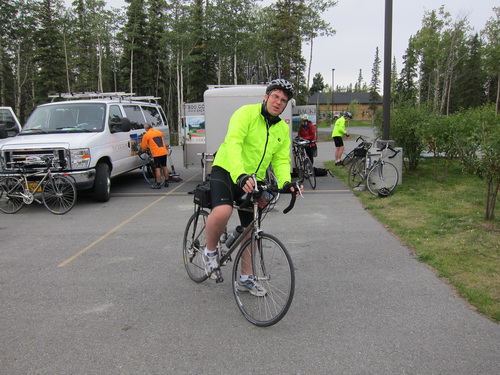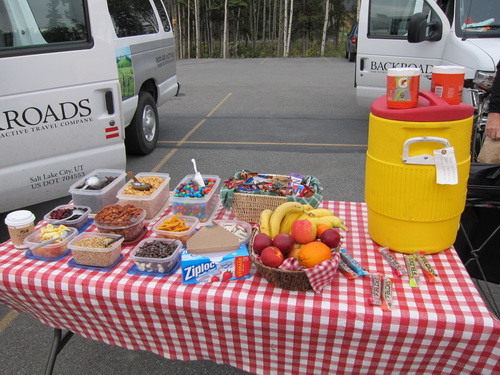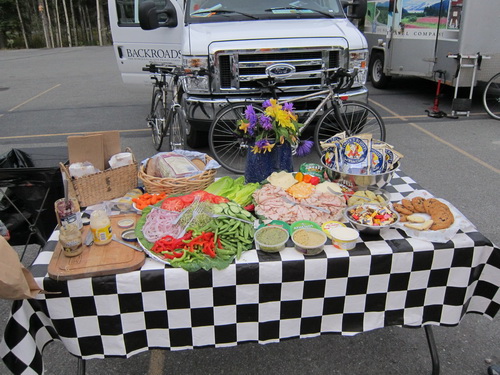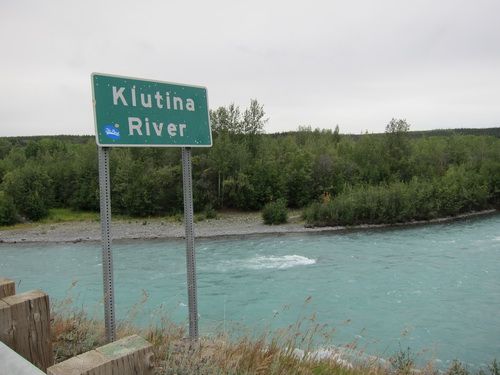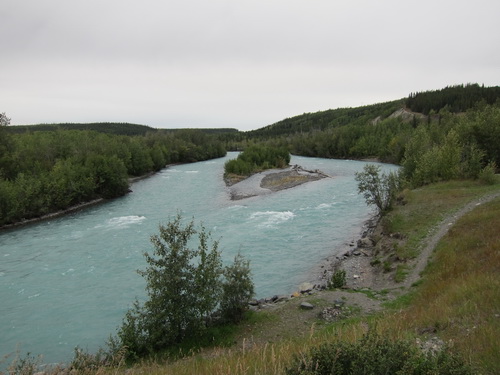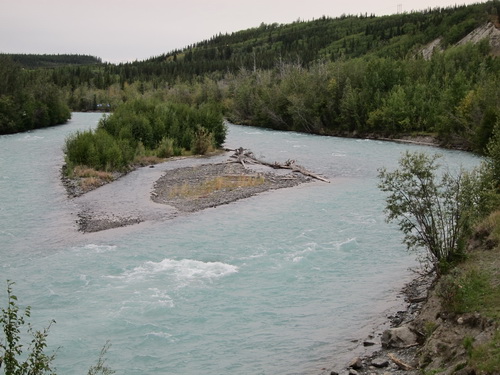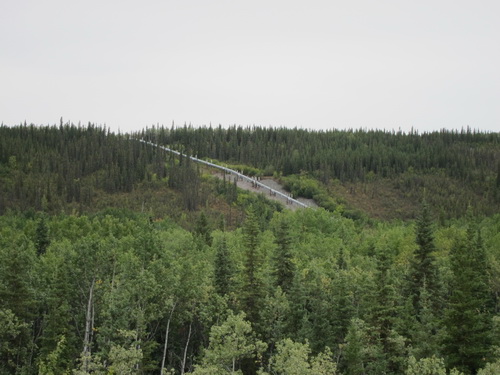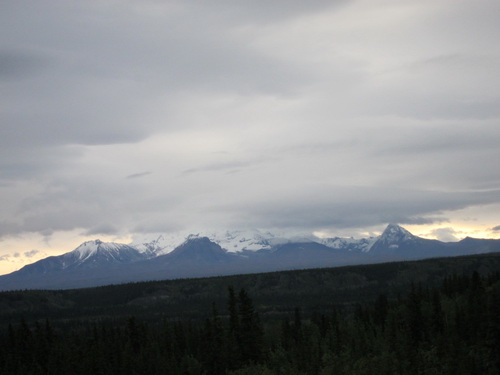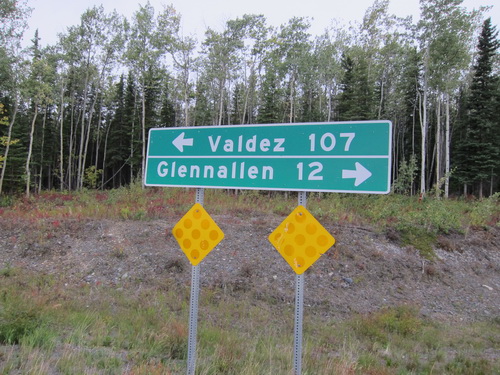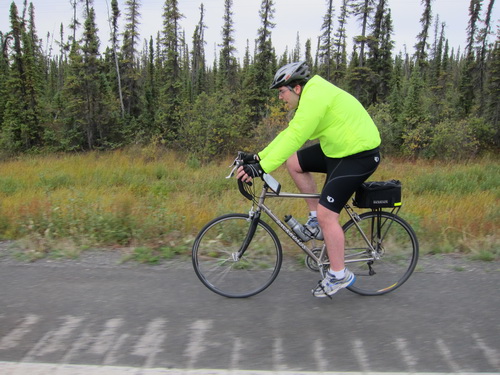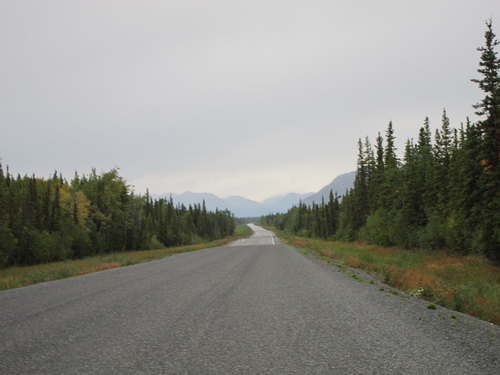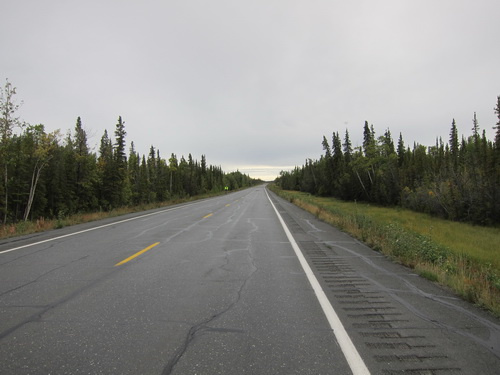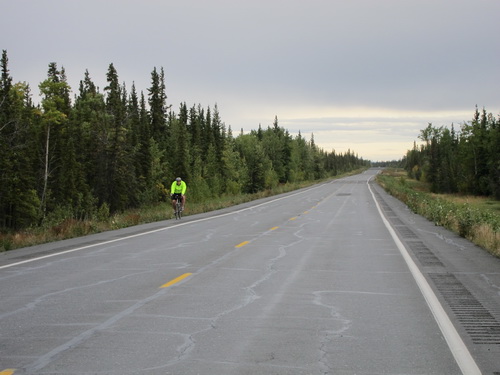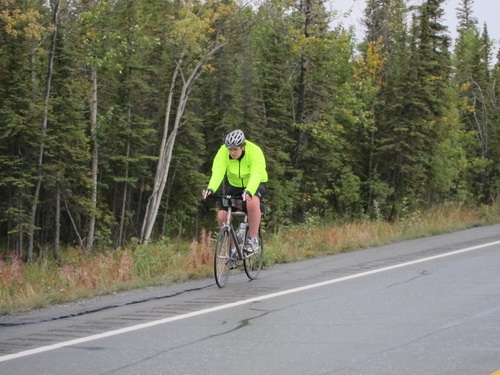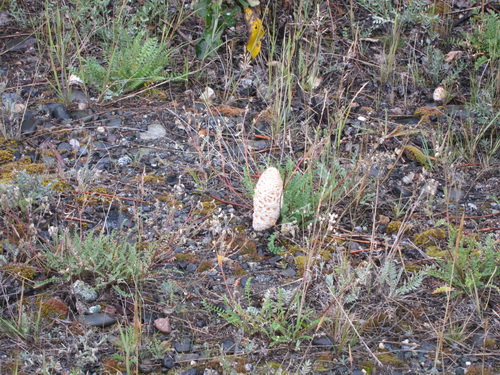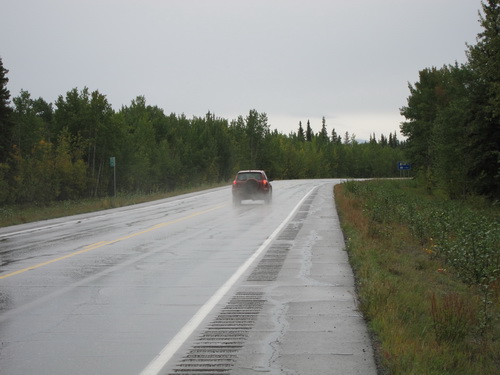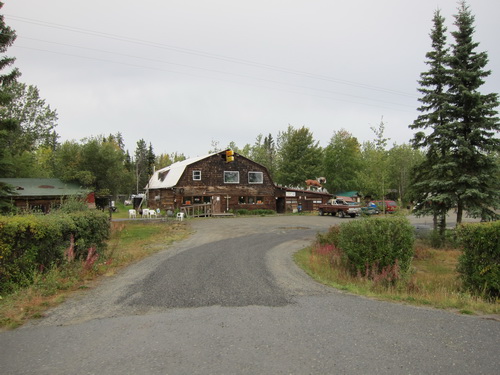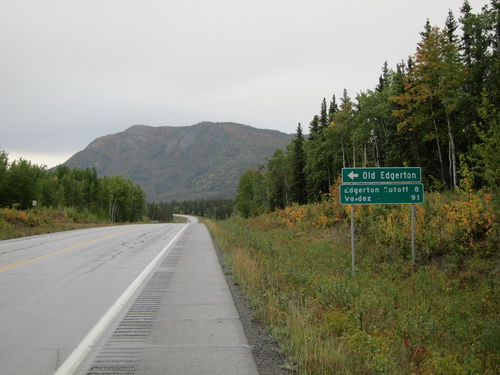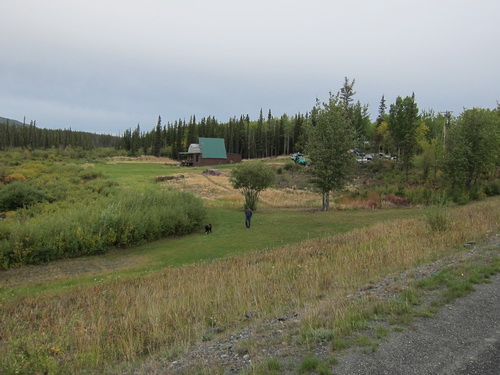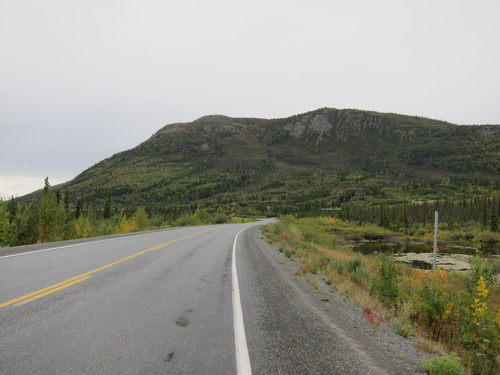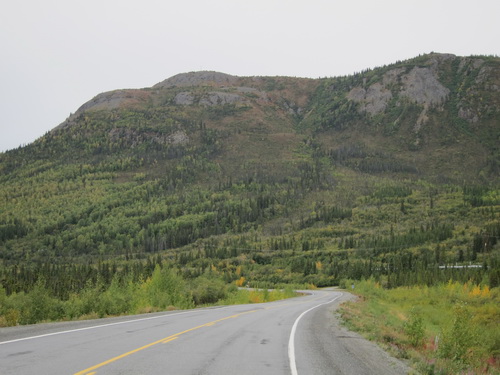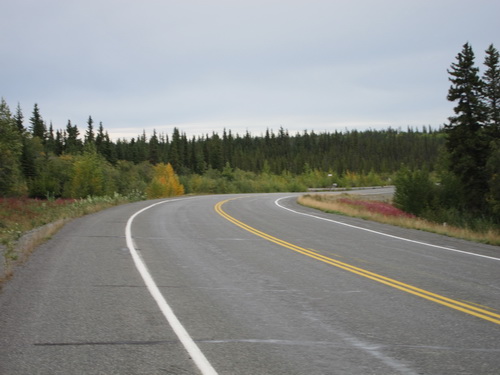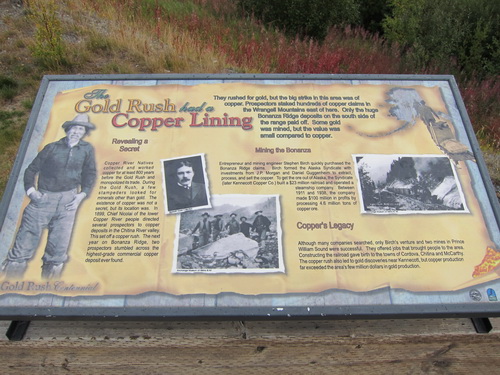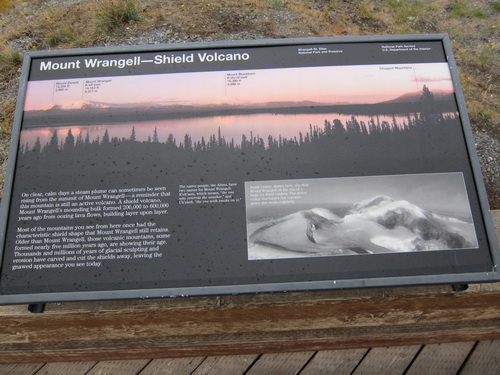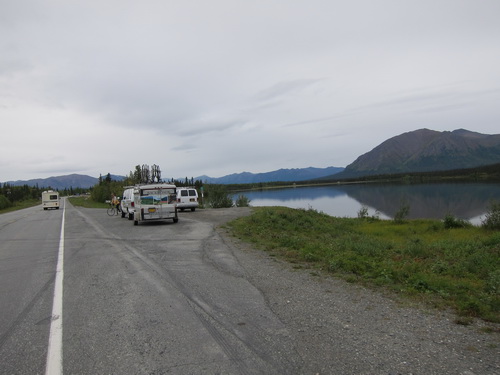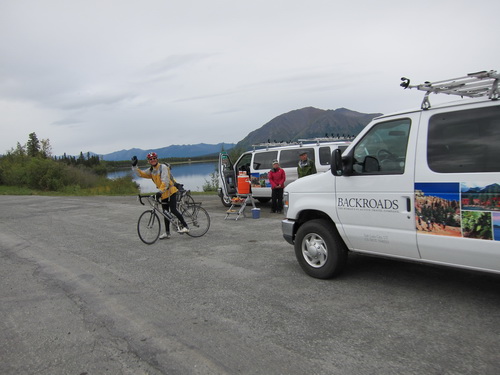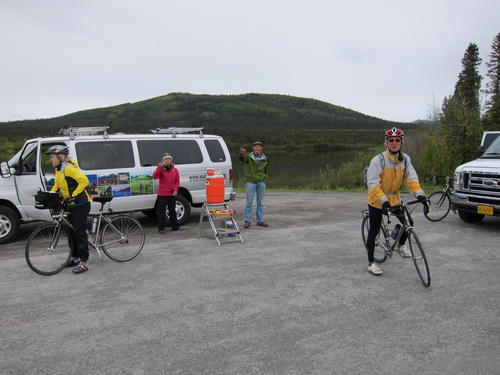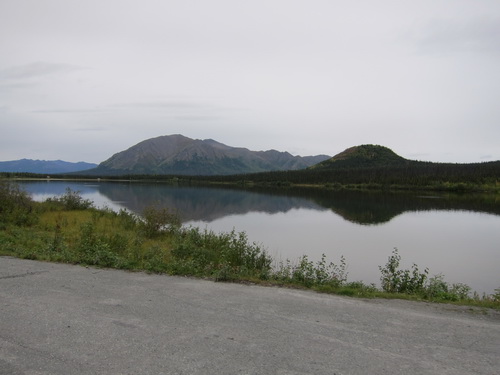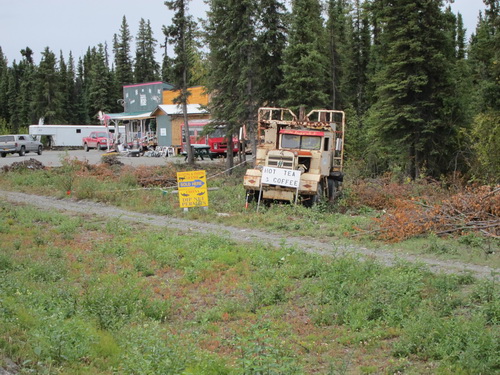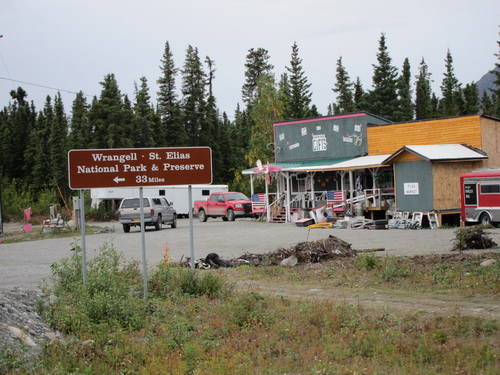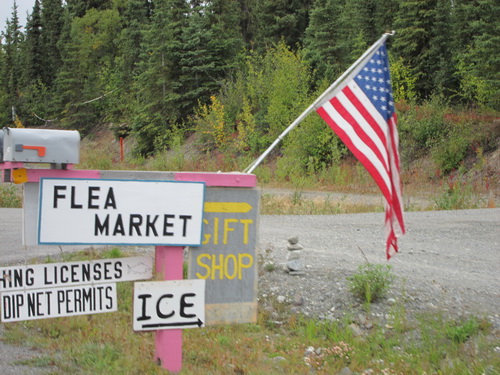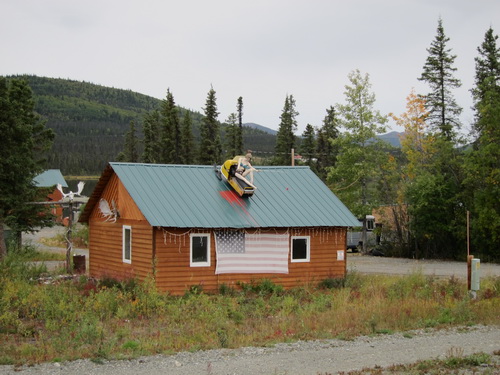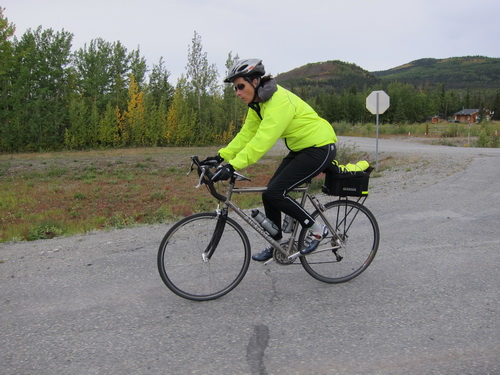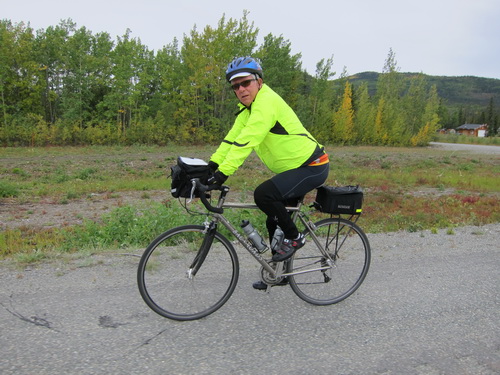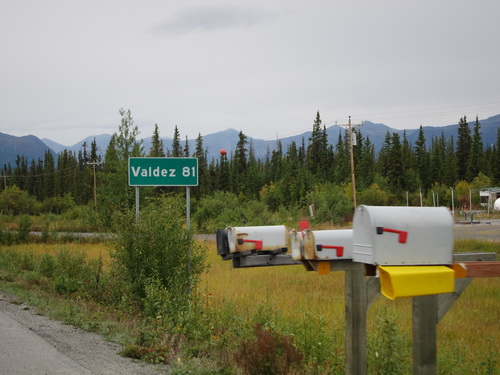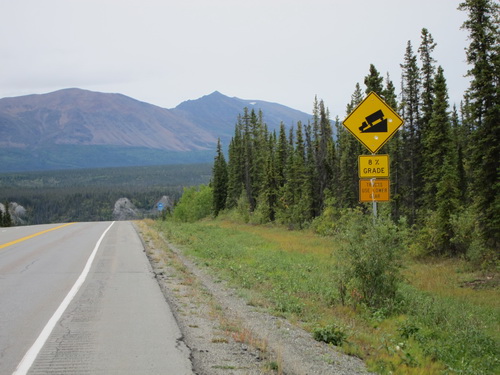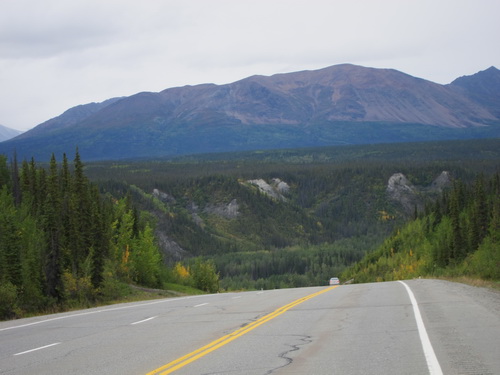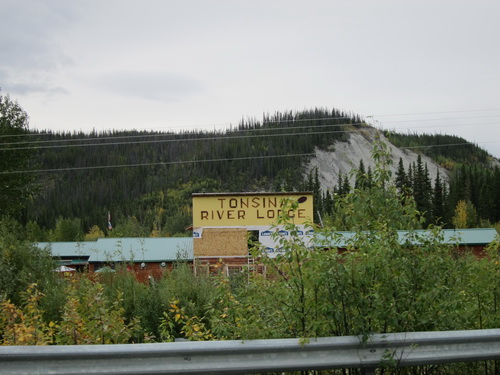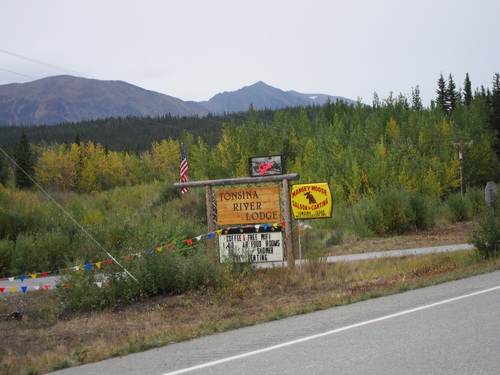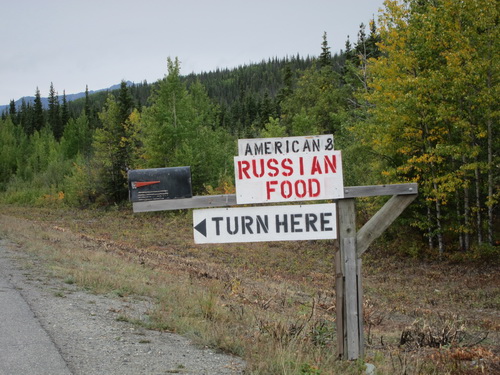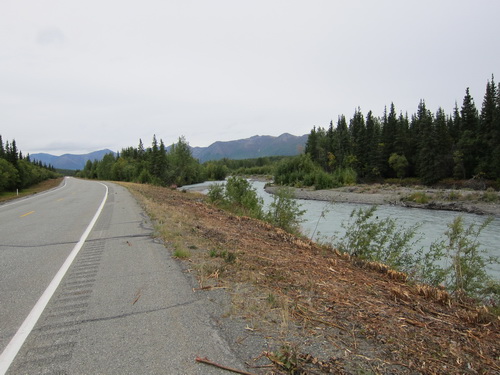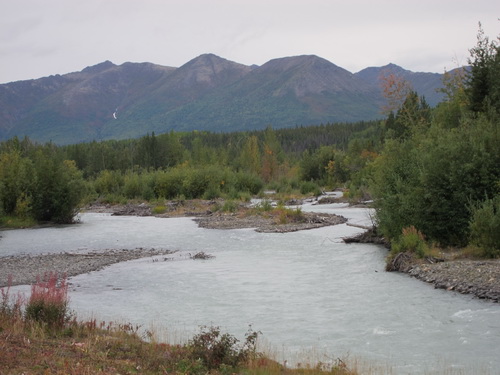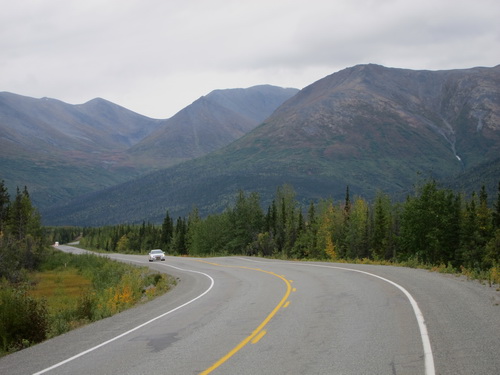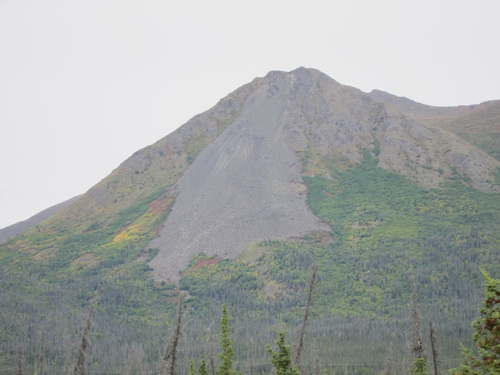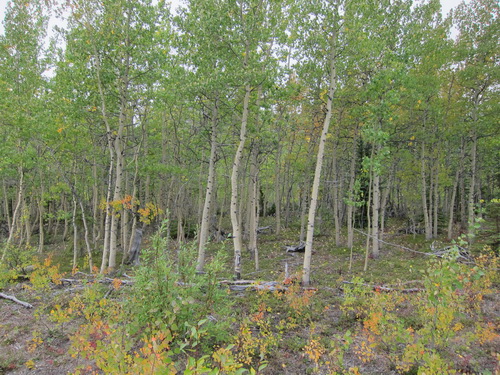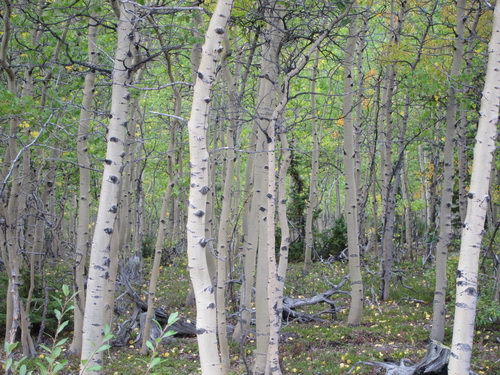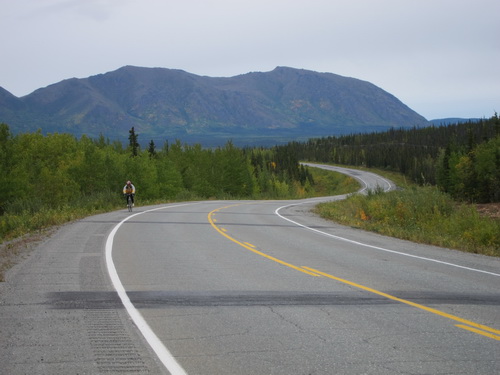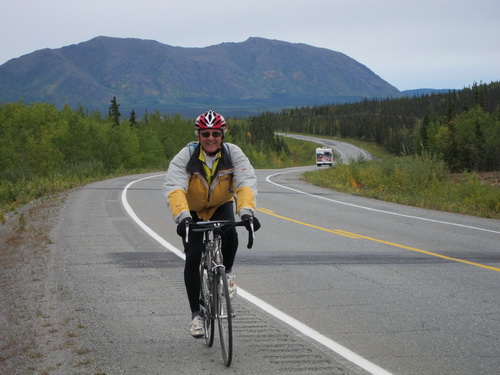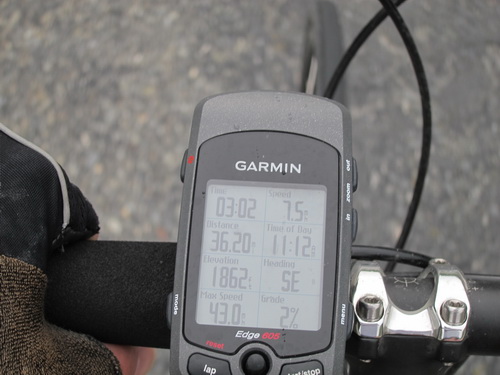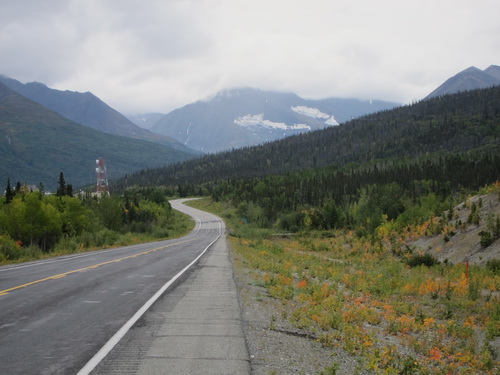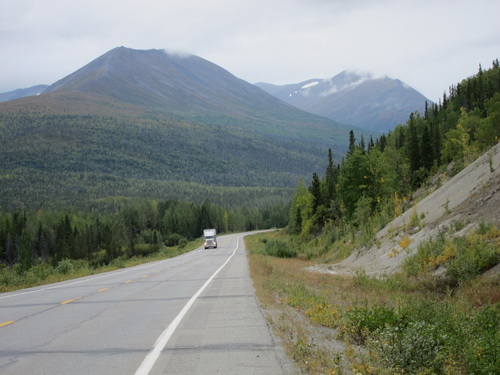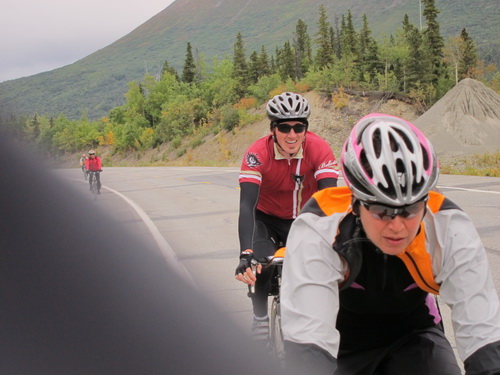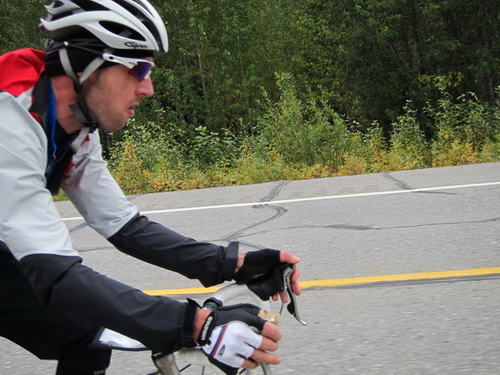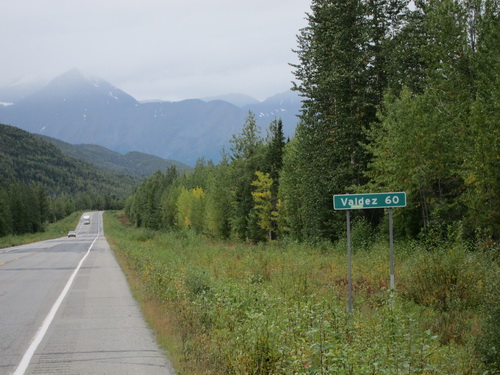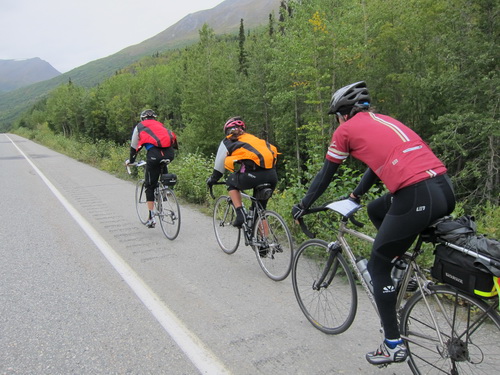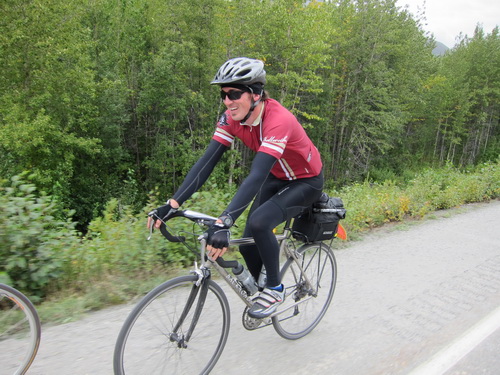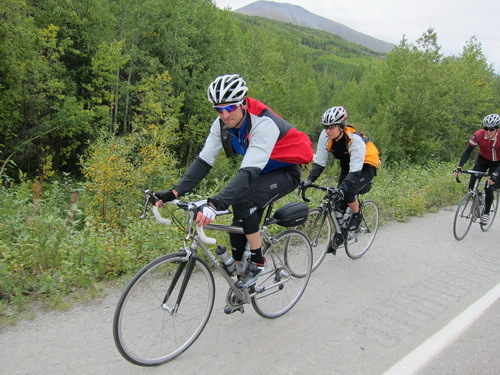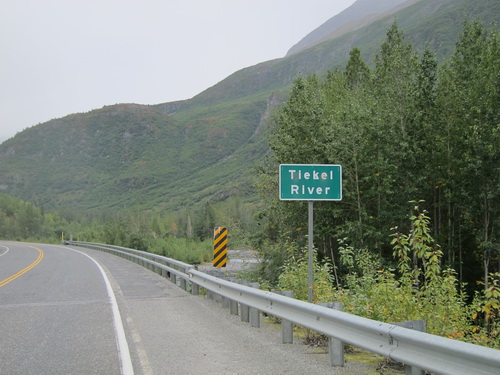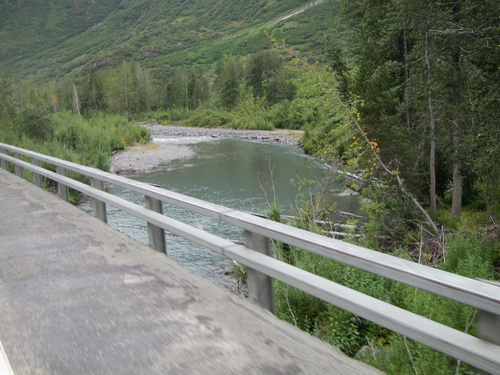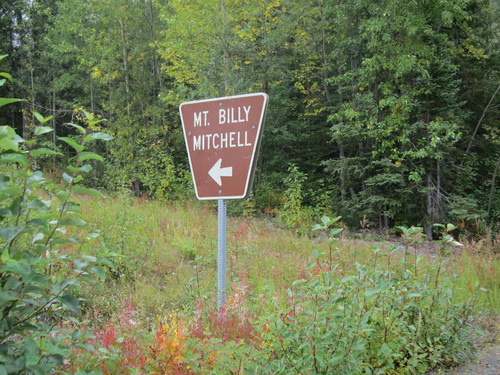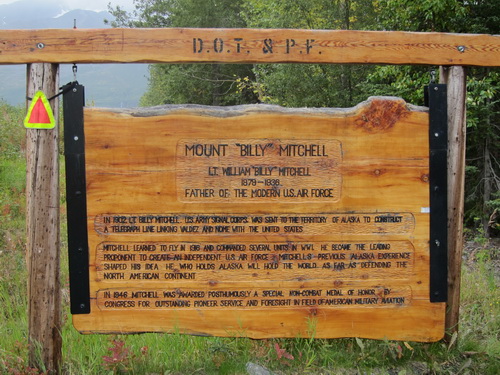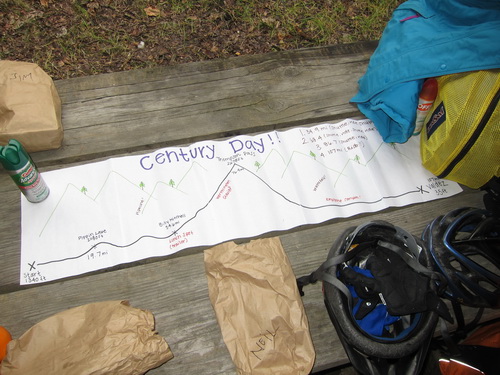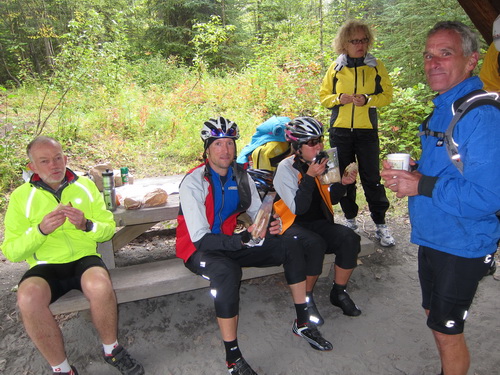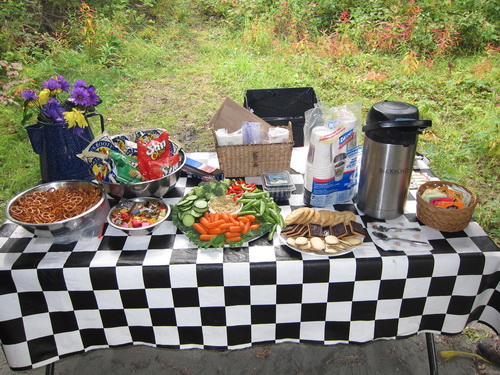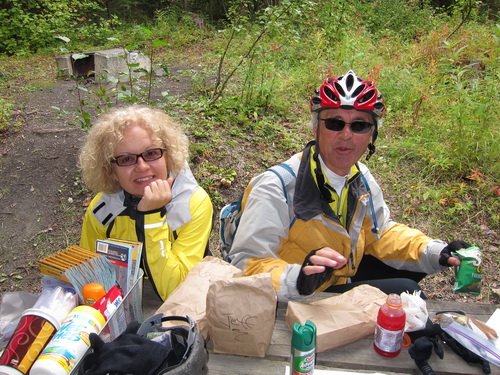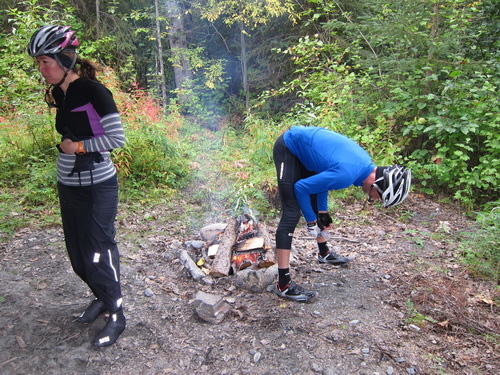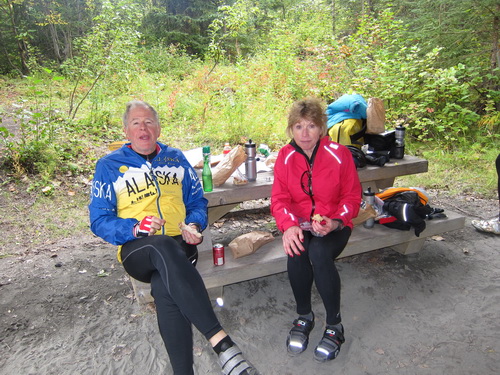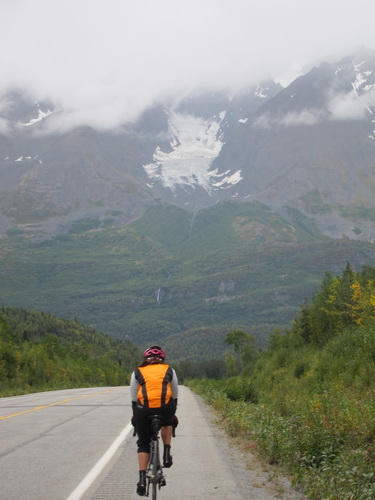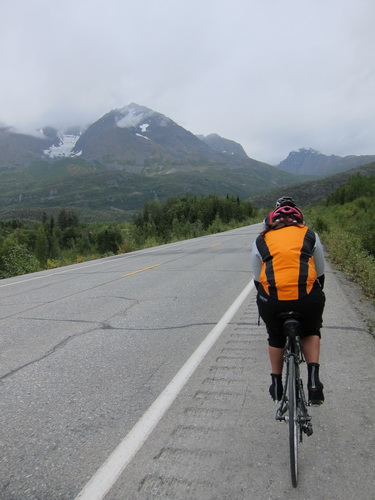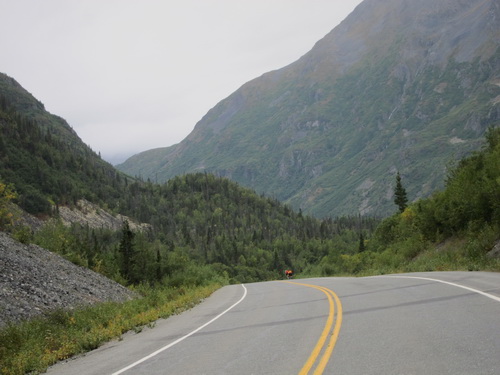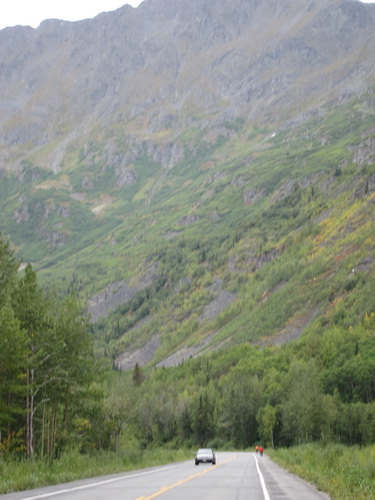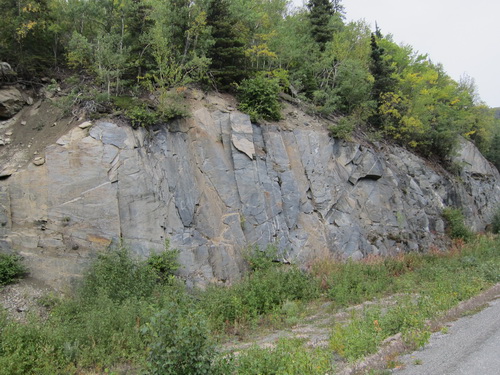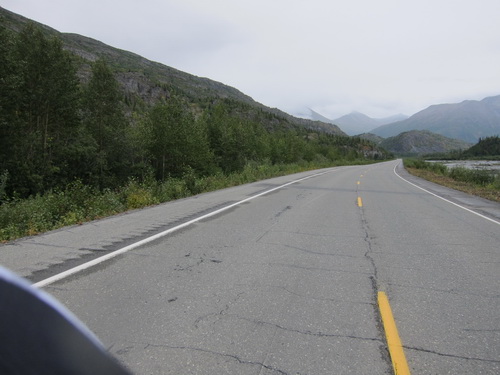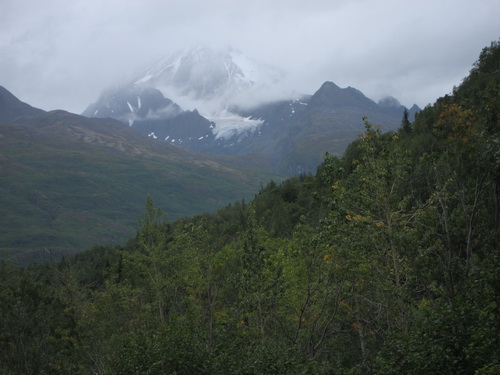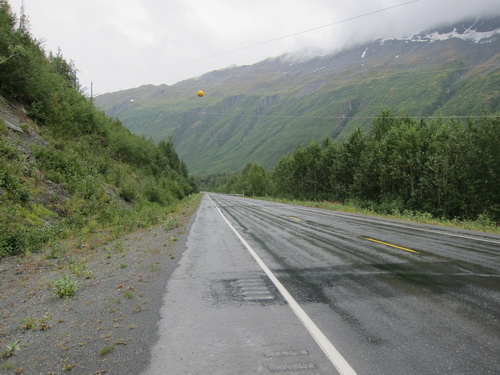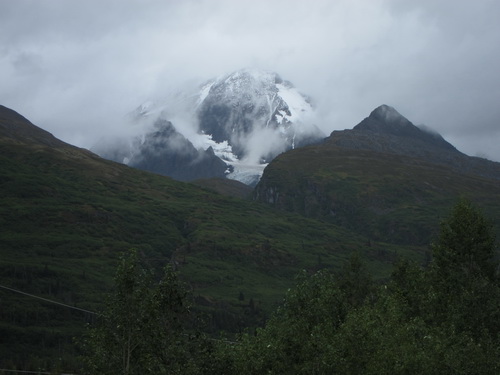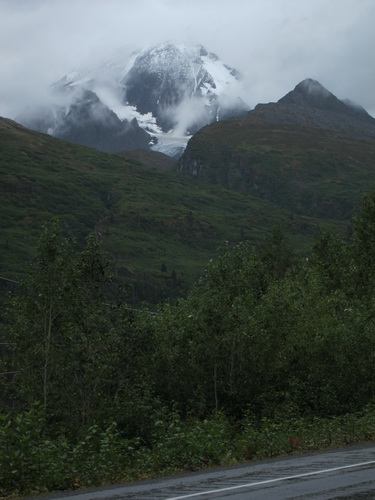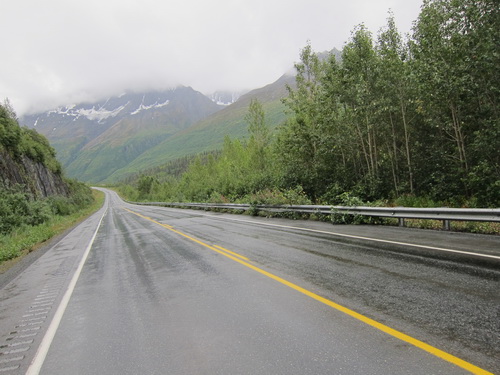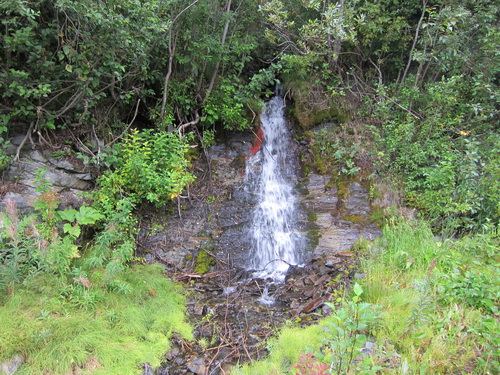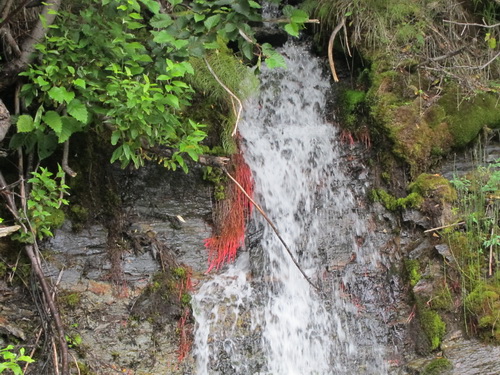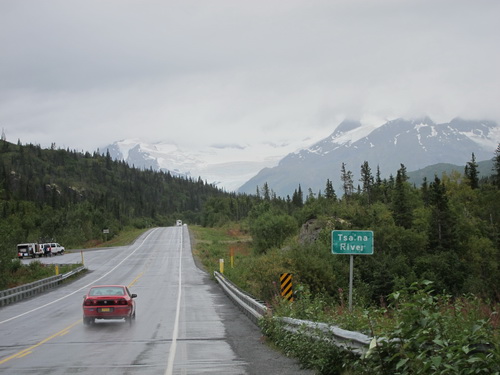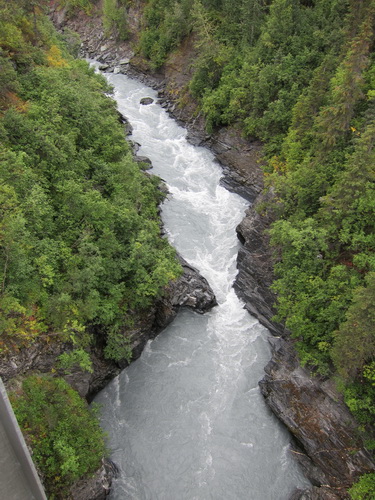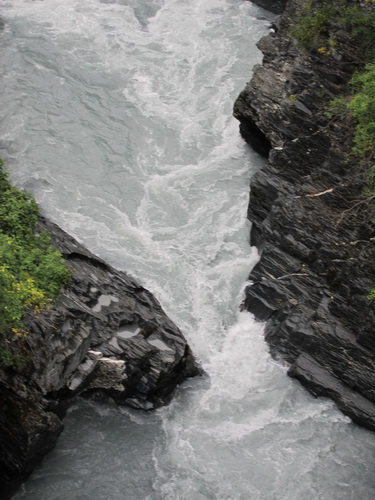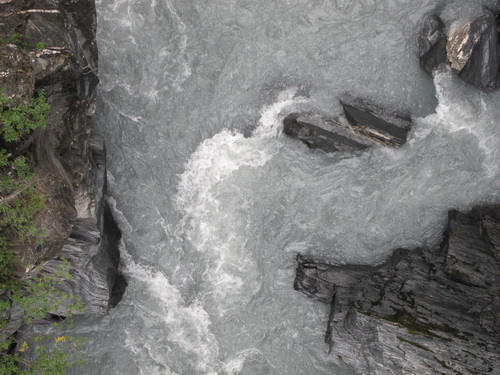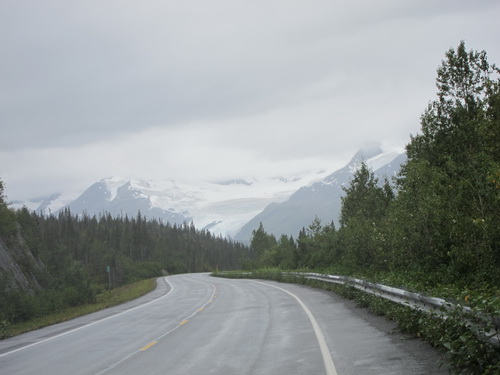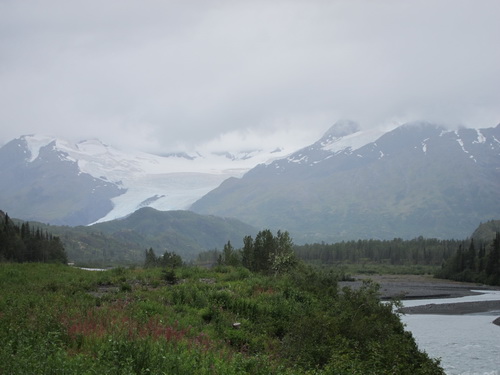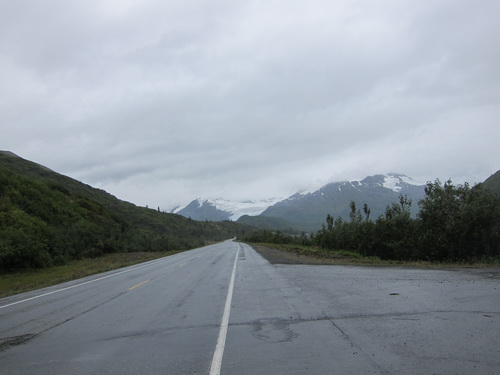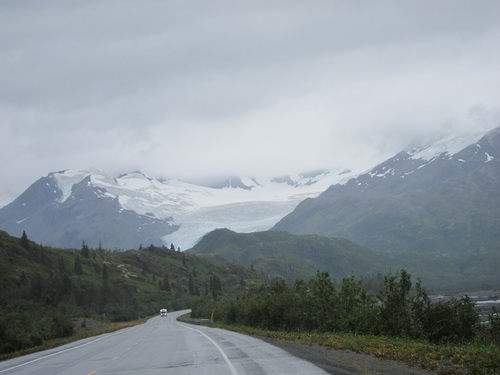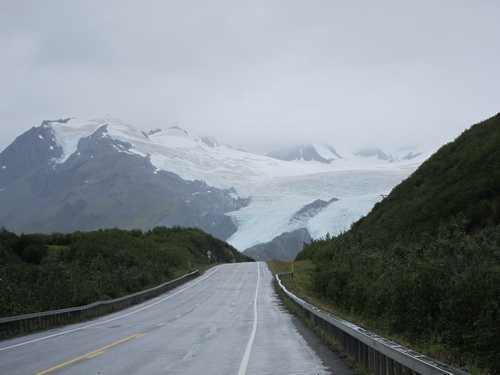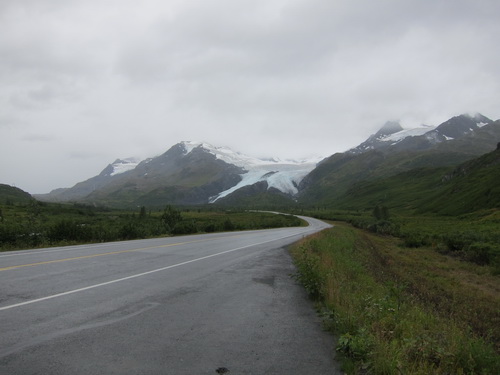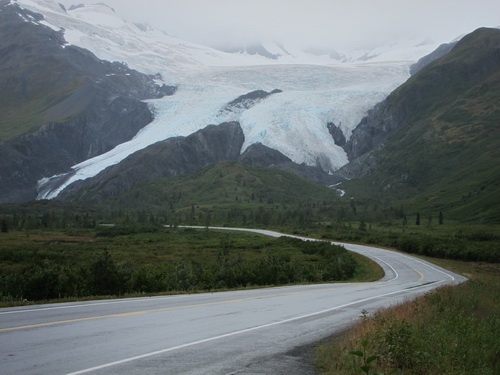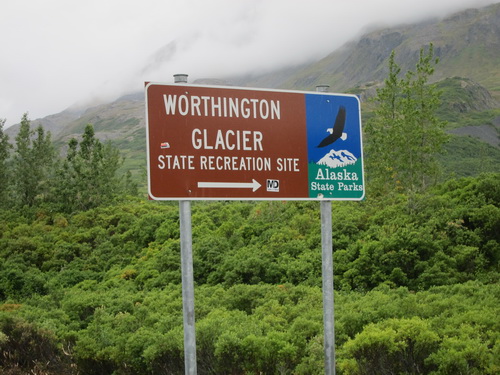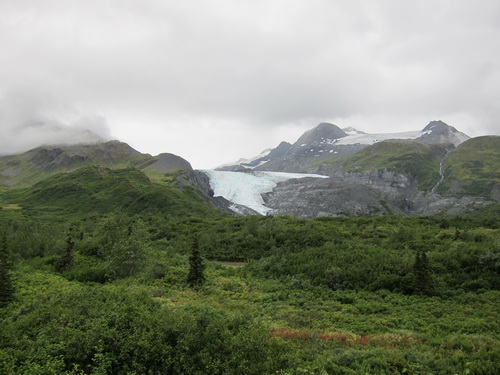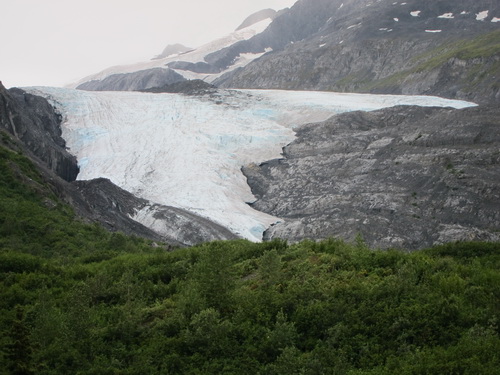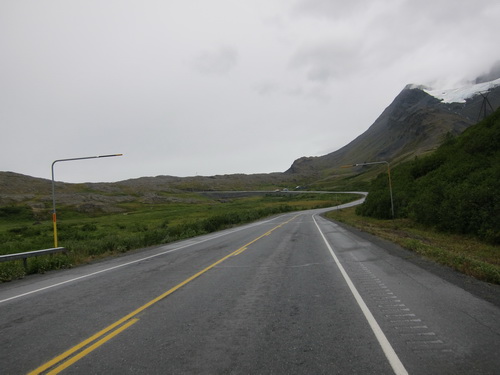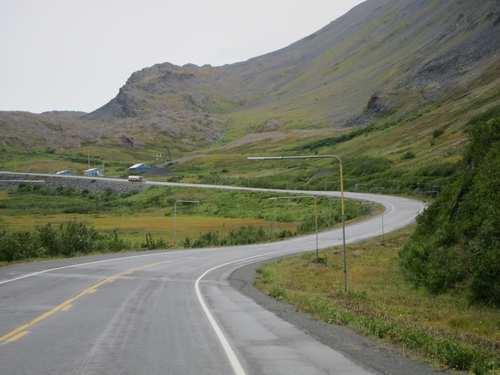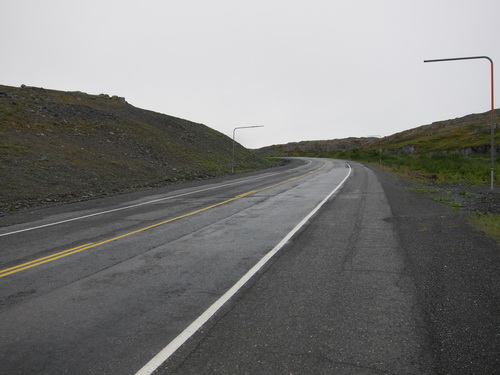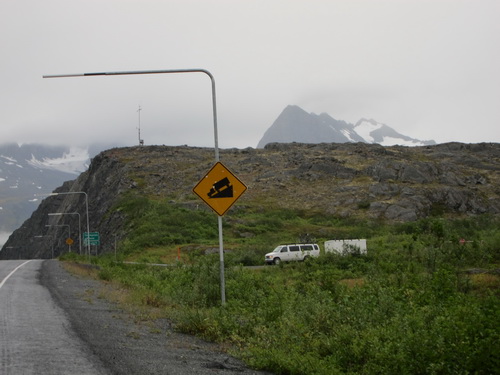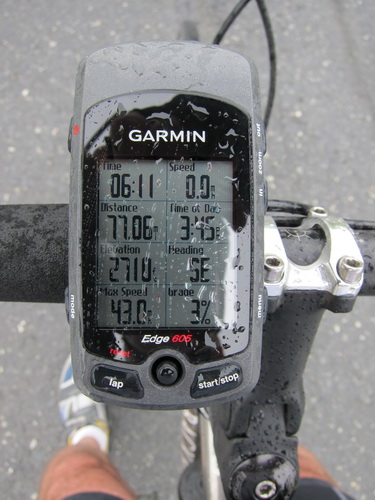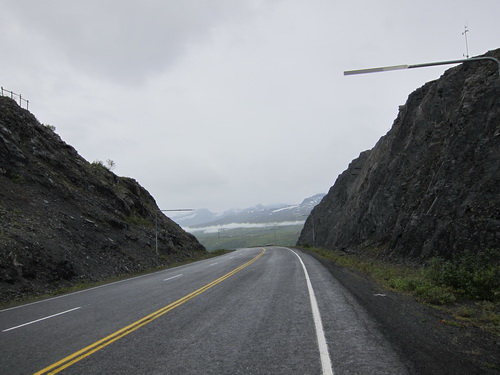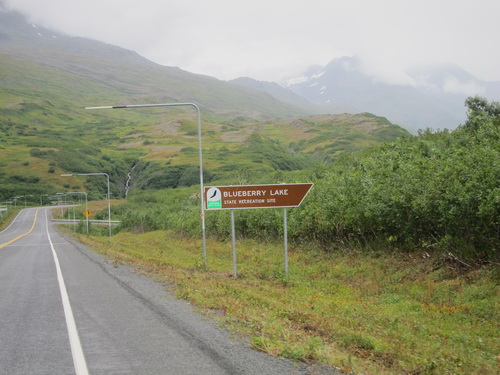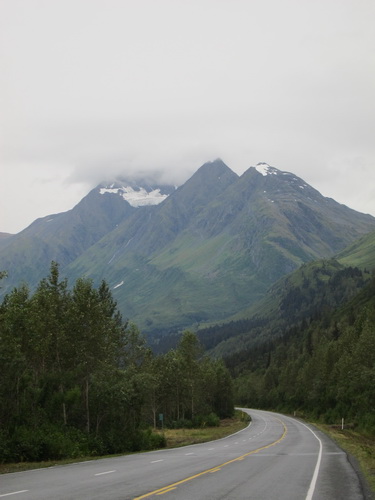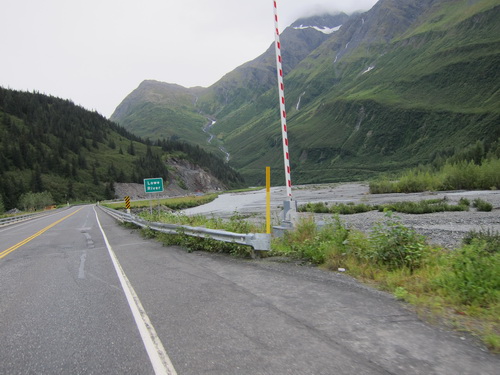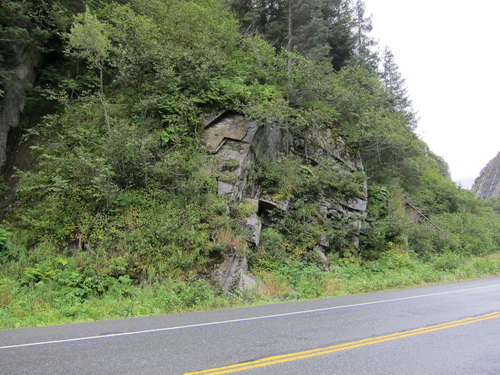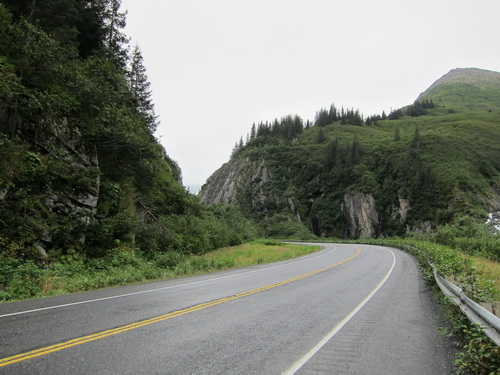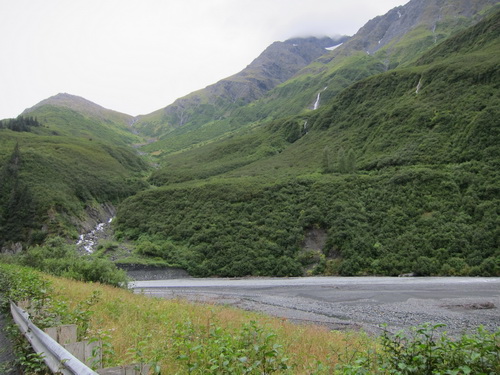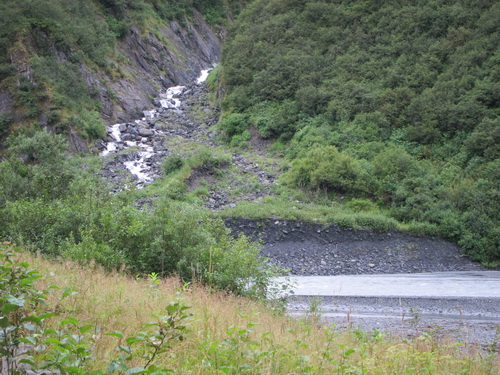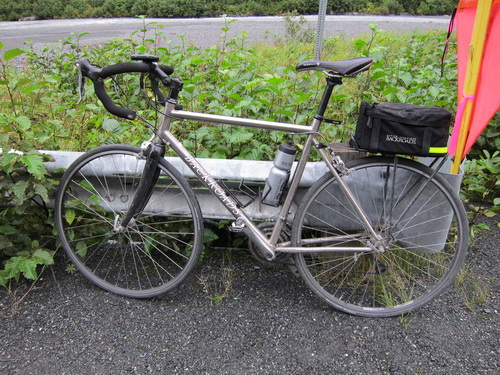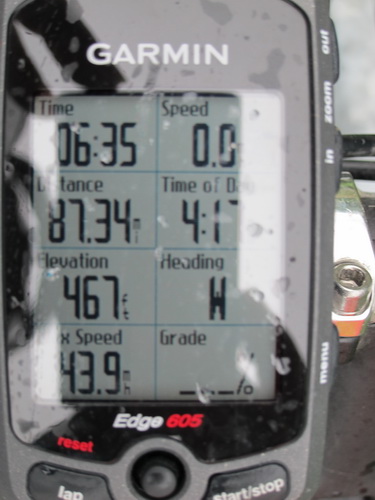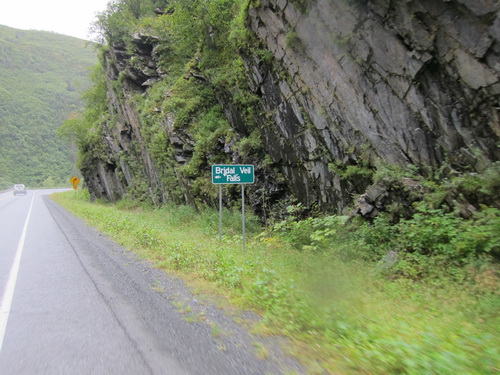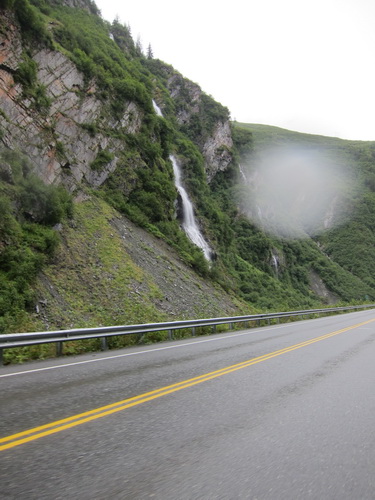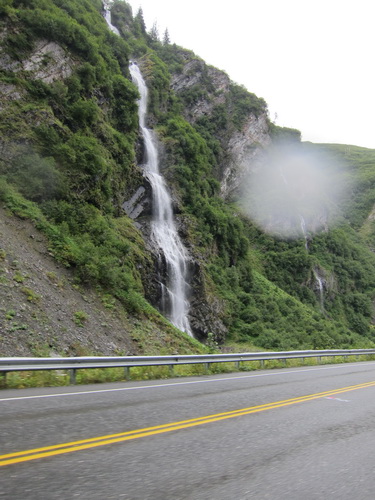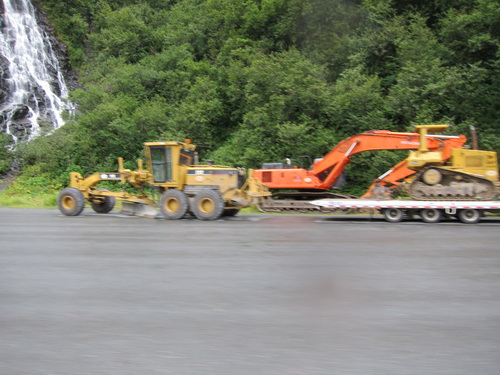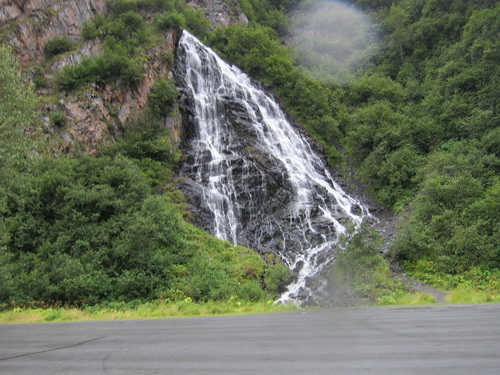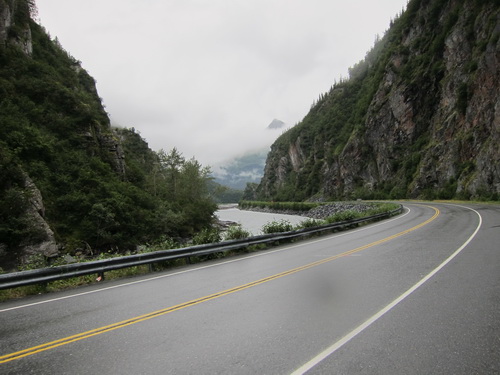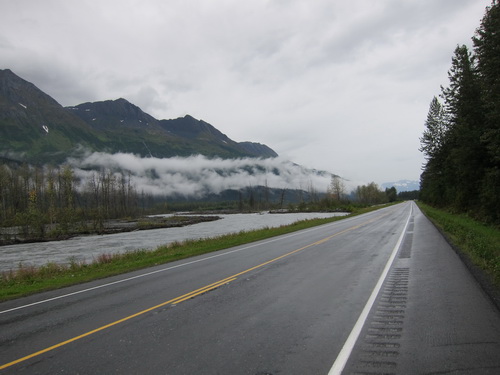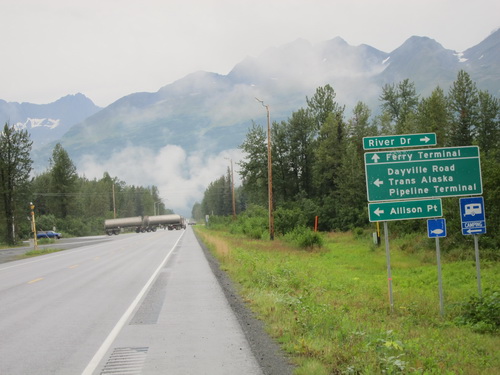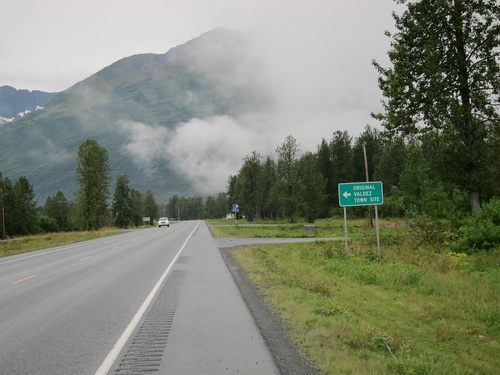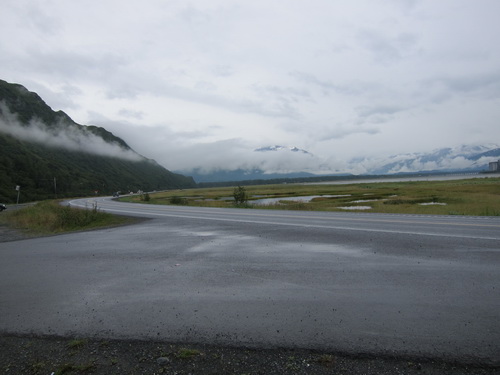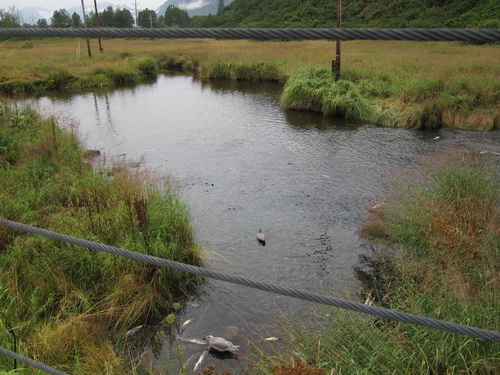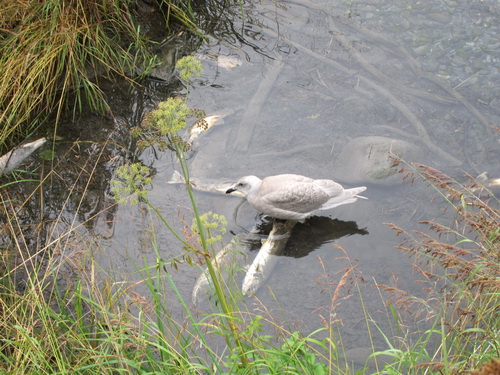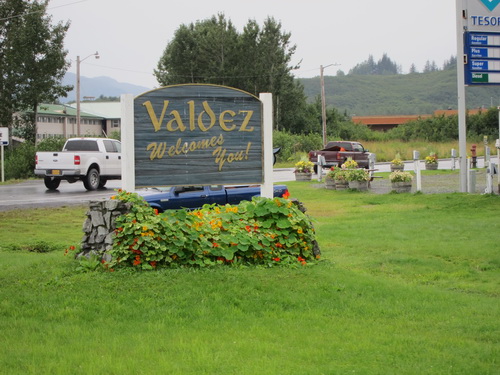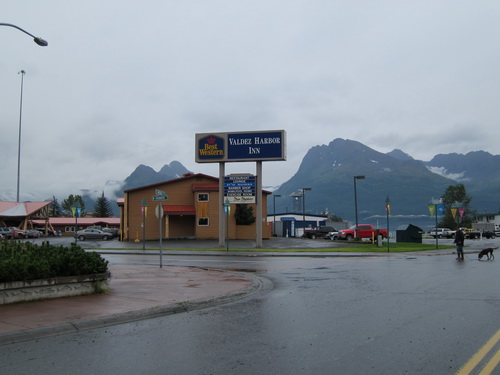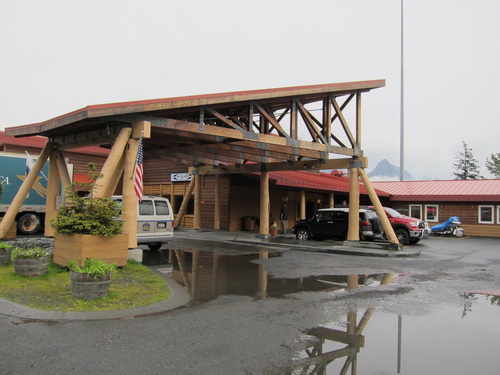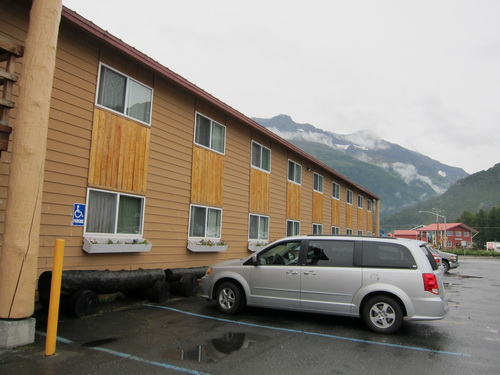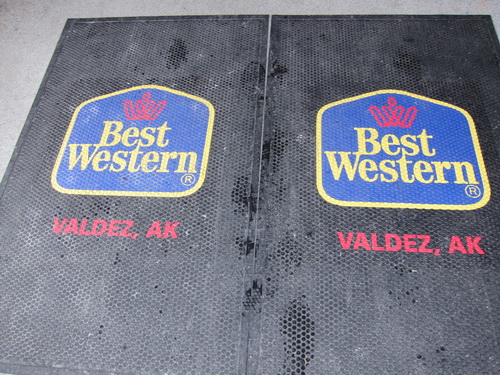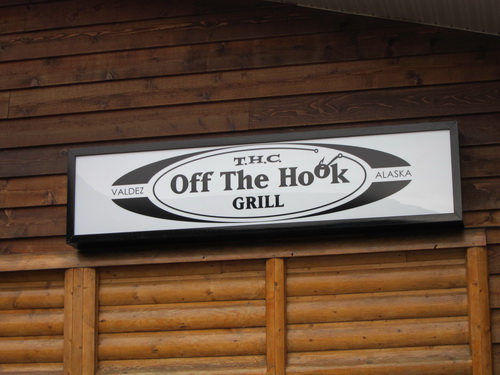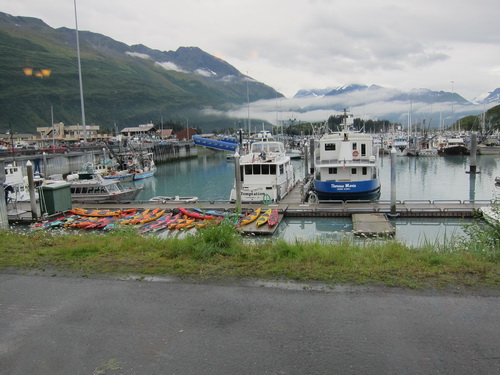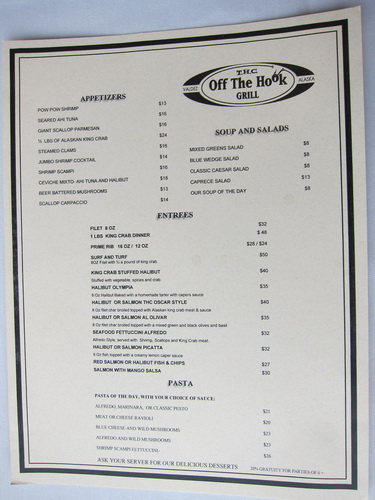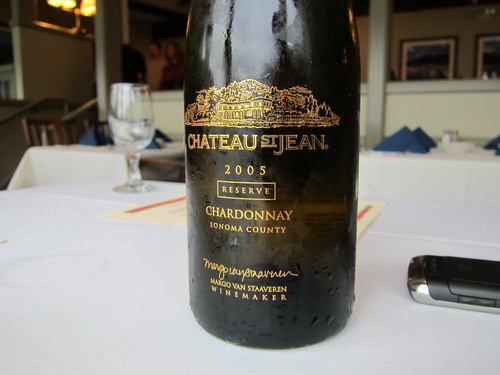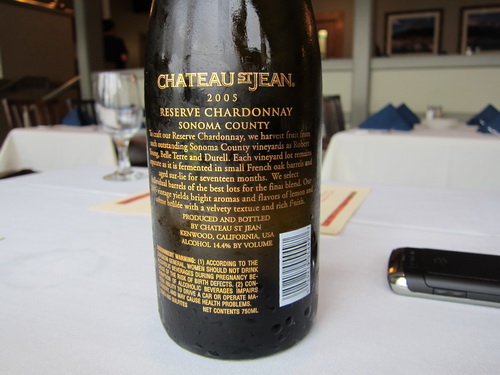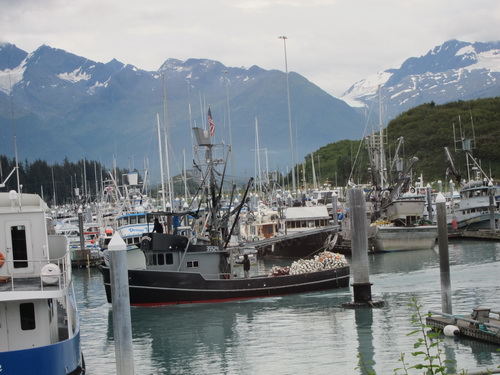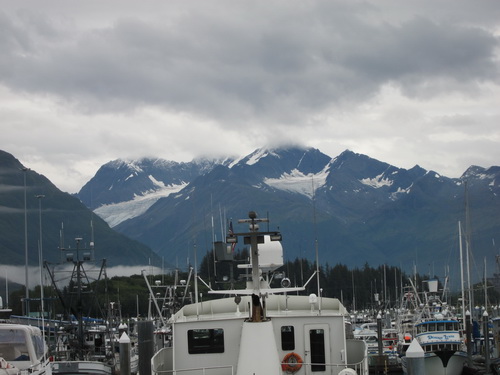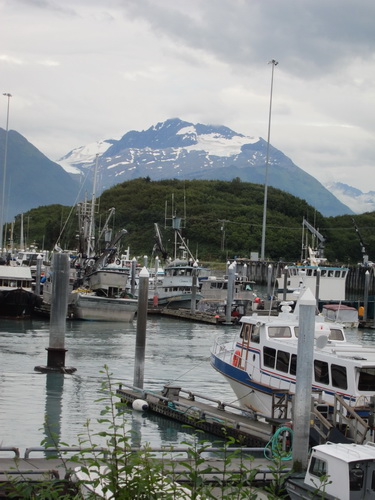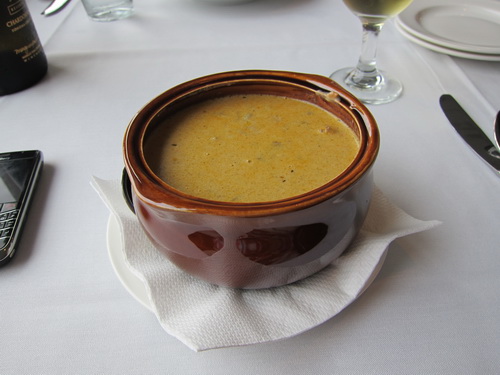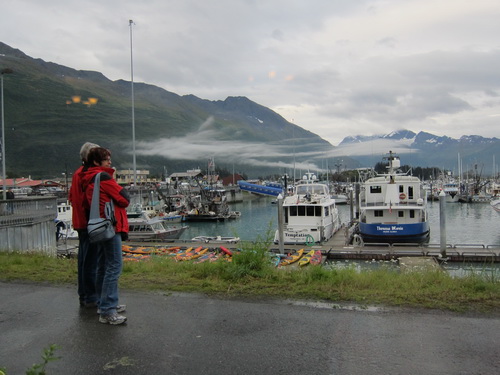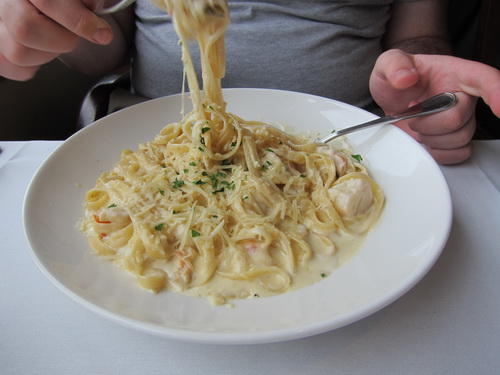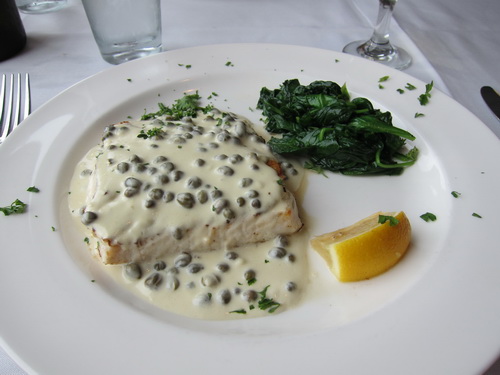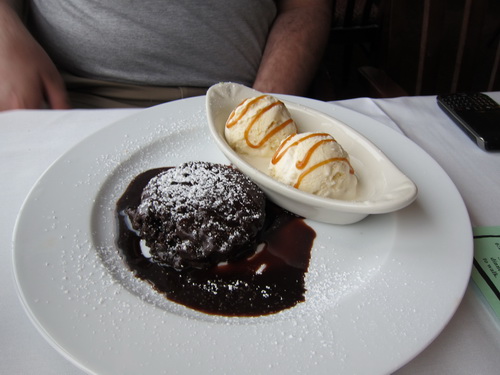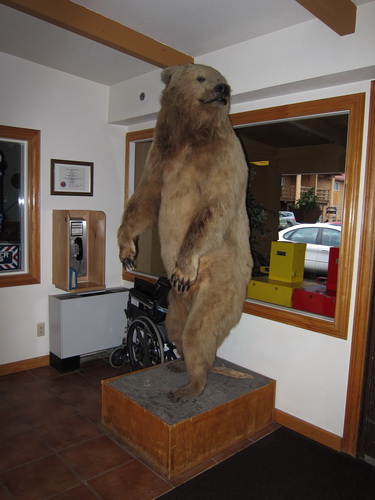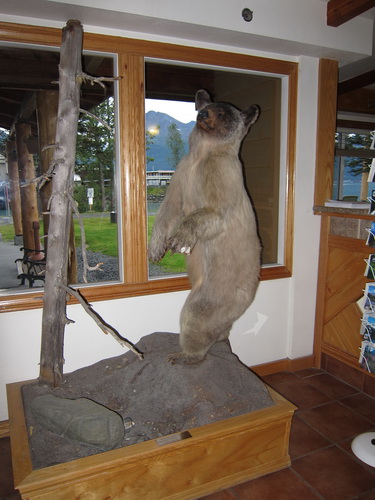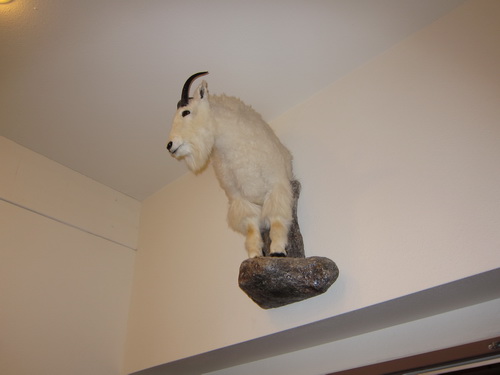 ---

Last updated Saturday, September 8th, 2012.
© 1997-2023 slivka.com. All rights reserved.