---
Fri
Jul-04
Amalfi, Trattoria da Gemma, packing
Another lazy morning with breakfast by Elena. Ben walked into Positano to visit the ATM. About 11:00 a.m. we all walked into Positano to catch the noon boat to Amalfi, and we arrived (like clockwork) at 12:35 p.m. in Amalfi and walked the few blocks to Trattoria da Gemma for another gorgeous lunch. Several of us ordered the special carpaccio: tuna, Pezzogna (a local small white fish), and Gamberonitti (tiny local shrimp). The chef sent us a special course in between our antipasti and our main courses: very lightly fried Paranza (very small fish, perhaps 4-5cm long -- Paranza is the name of the boat used to catch them) with a few sardines in the mix. Max ordered a lovely whole poached Pezzogna. With lunch we enjoyed a 2004 Viticoltri De Conciliis Antece and 2005 Montevetrano.

We took the SITA bus back to Villa Maura -- with all the stops it took about the same time as the boat!

After packing we enjoyed our last Elena meal -- including freshly-caught local sardines -- along with a bottle of 2006 Feudi di San Gregorio Fiano di Avellino Campanaro.
---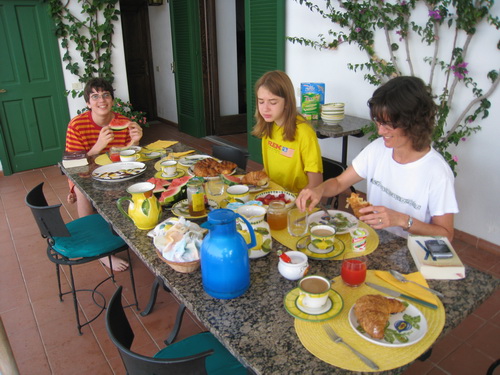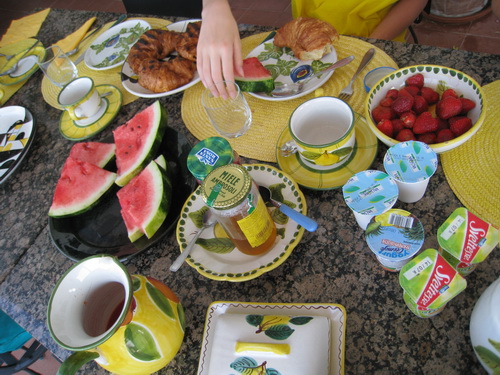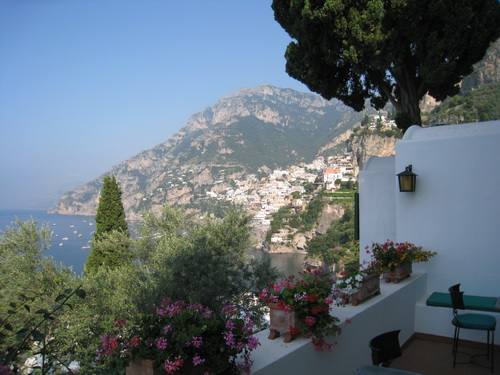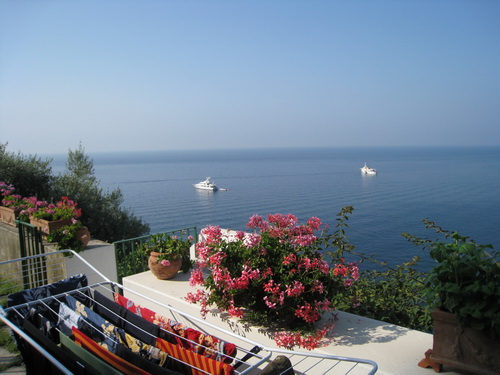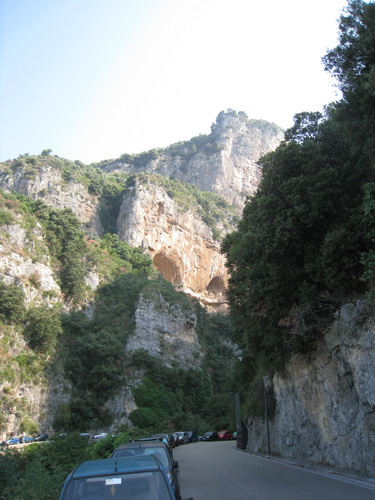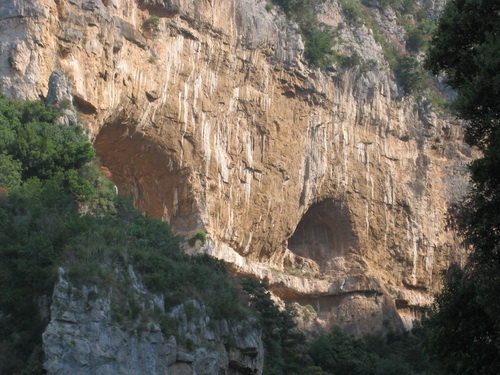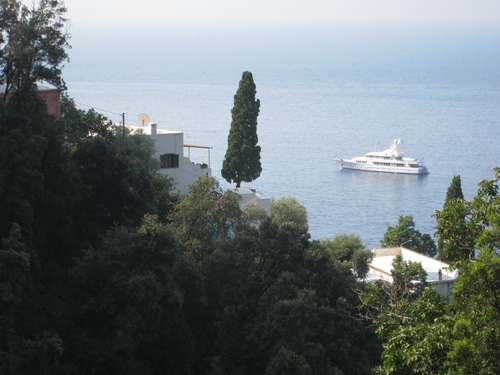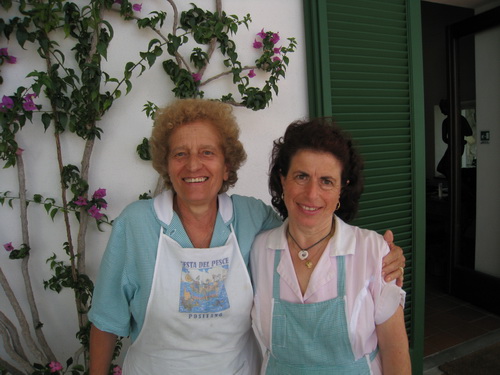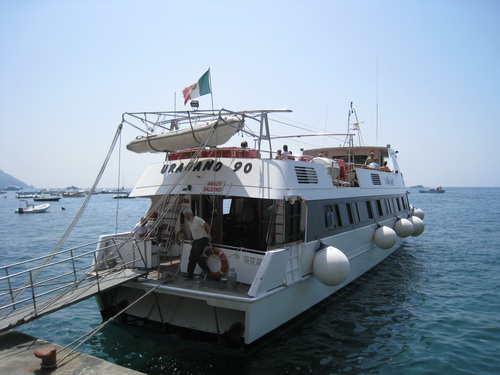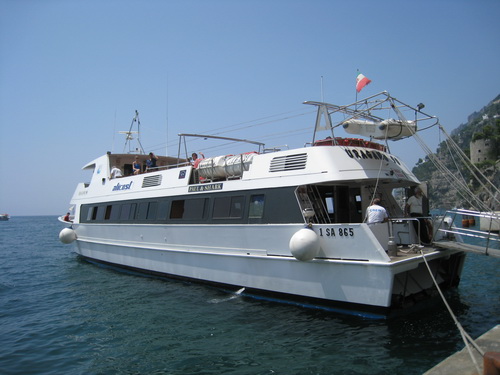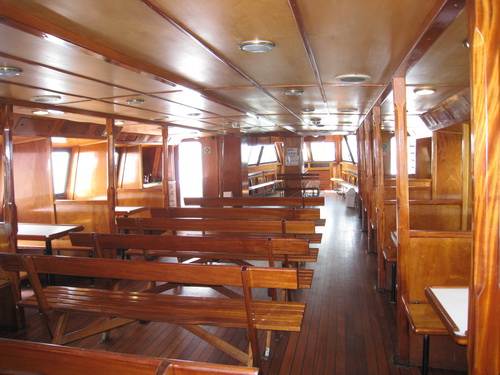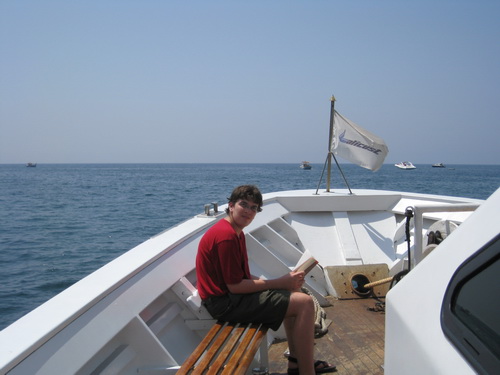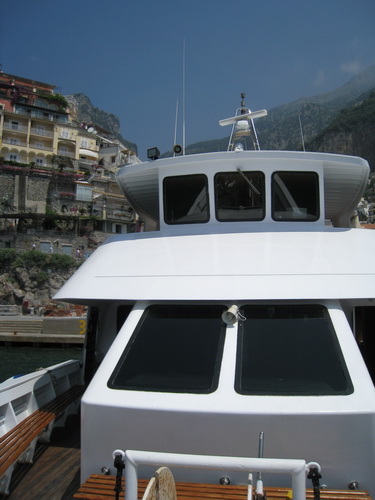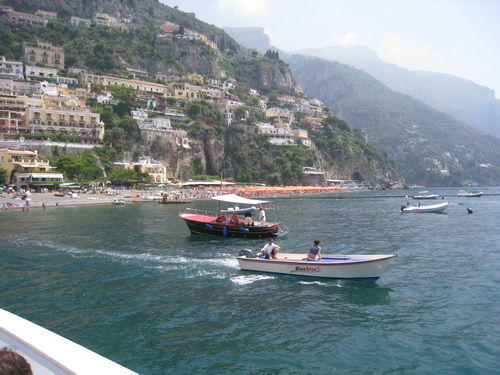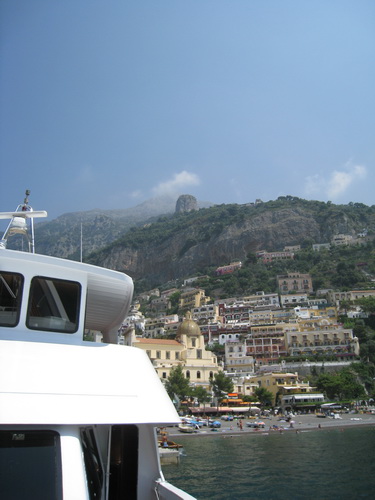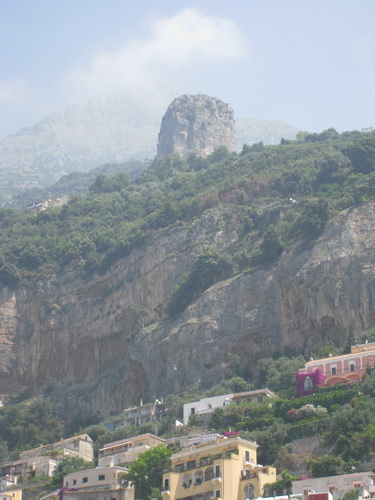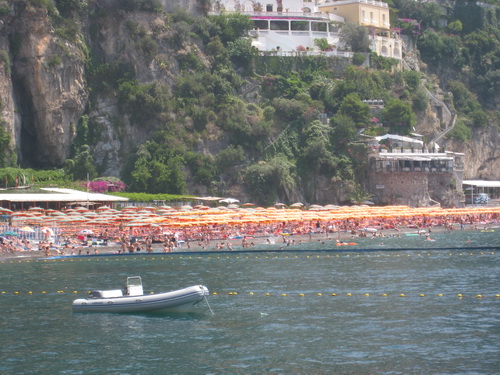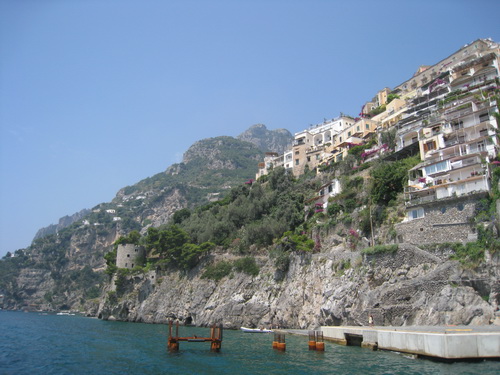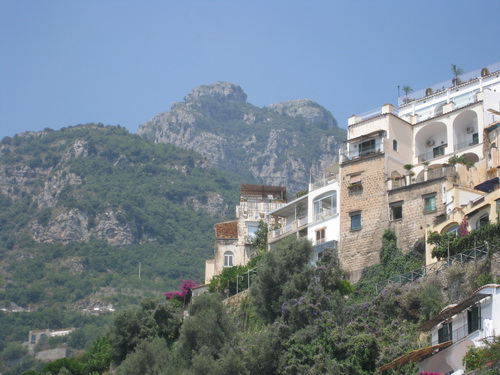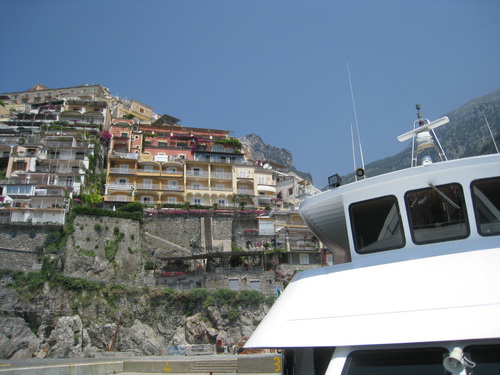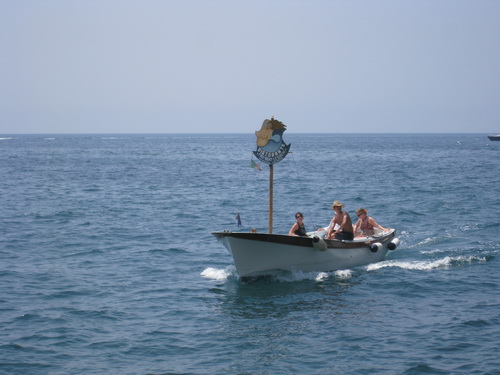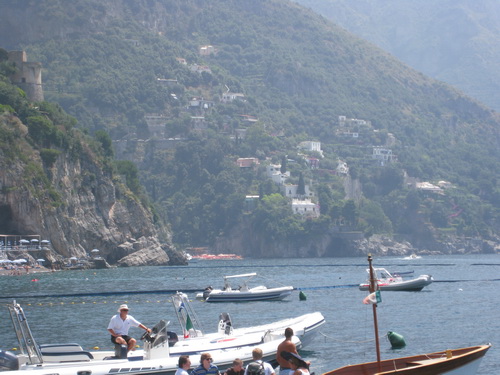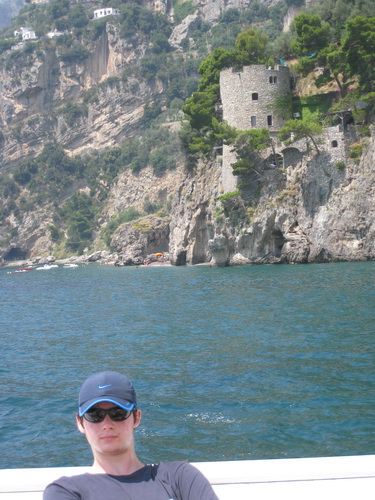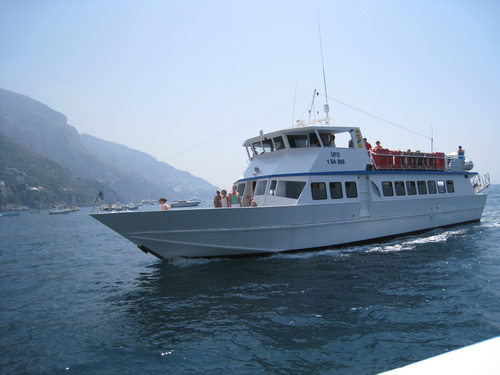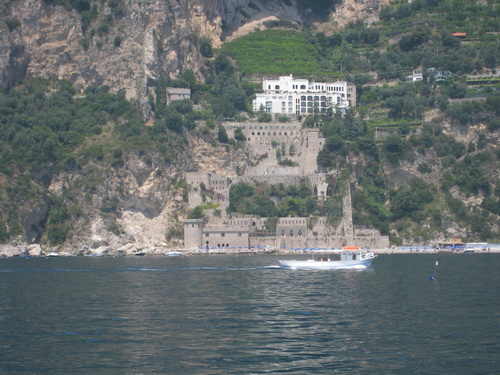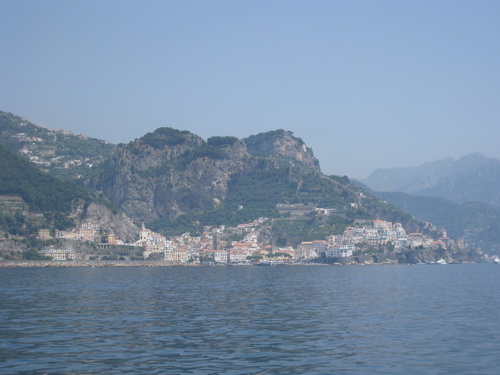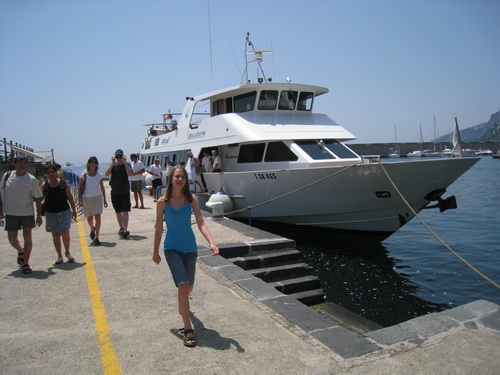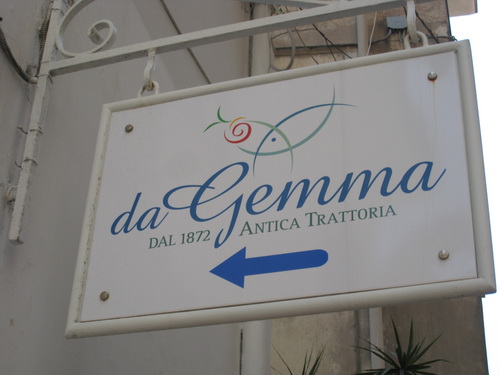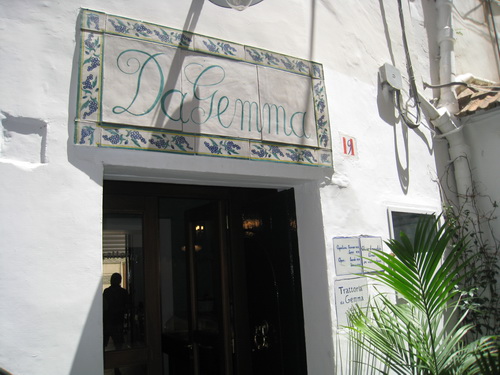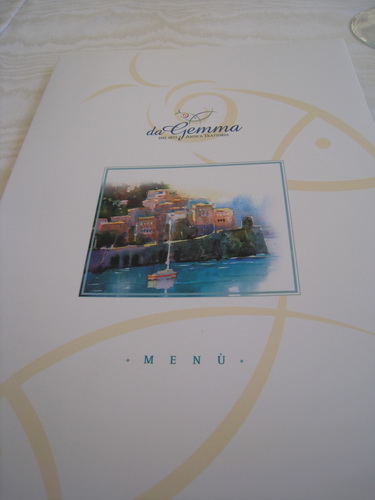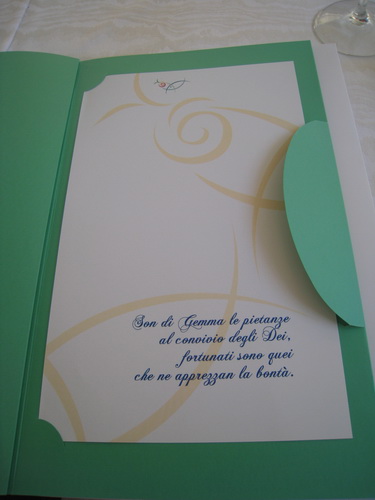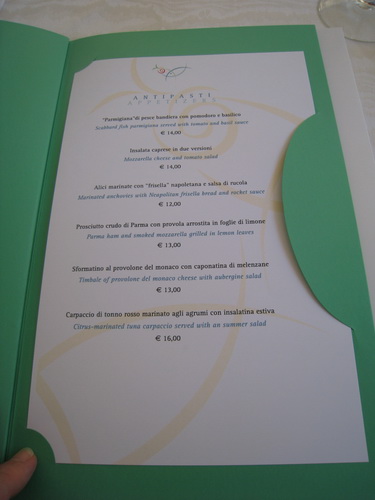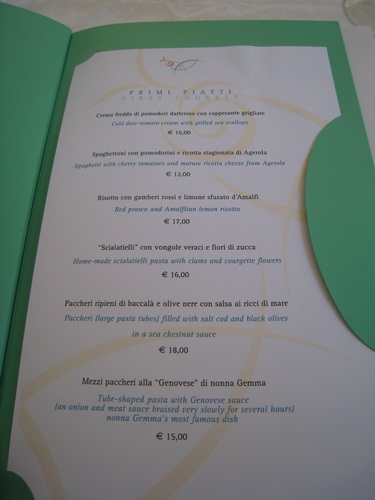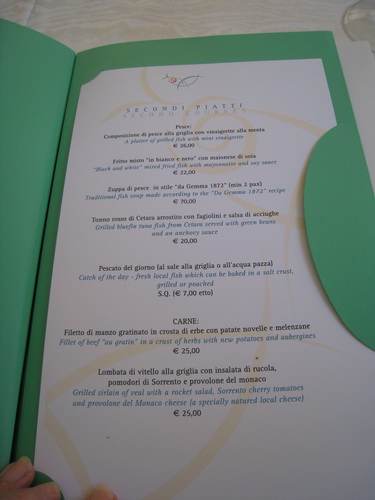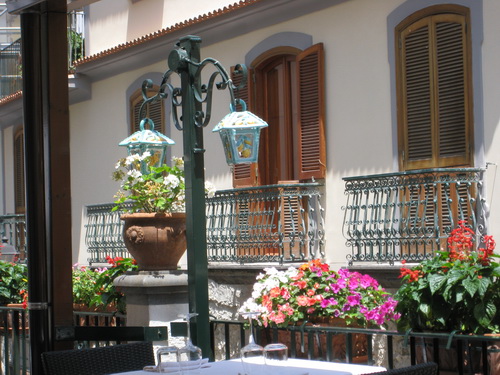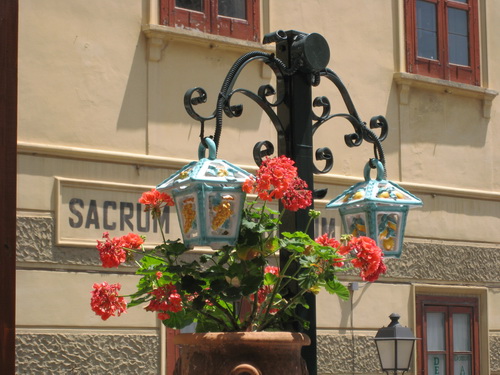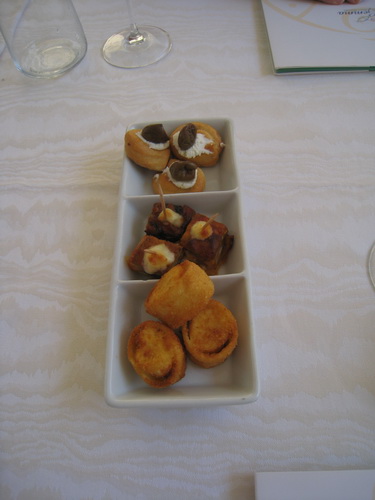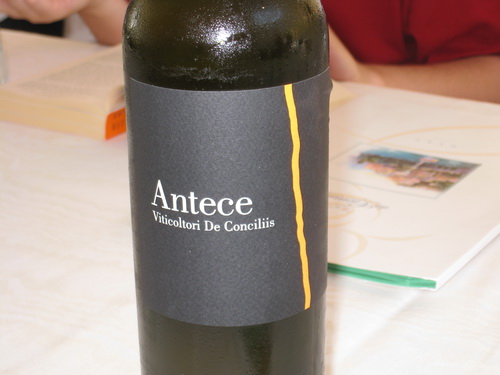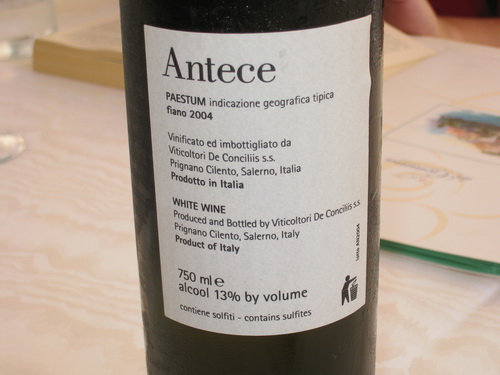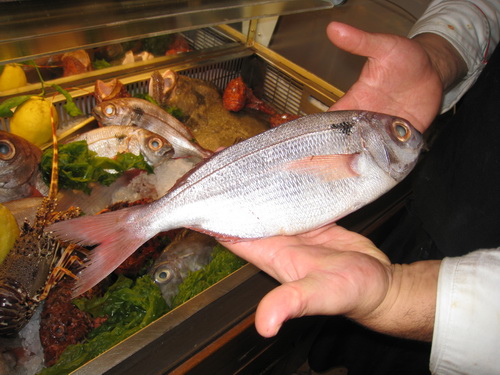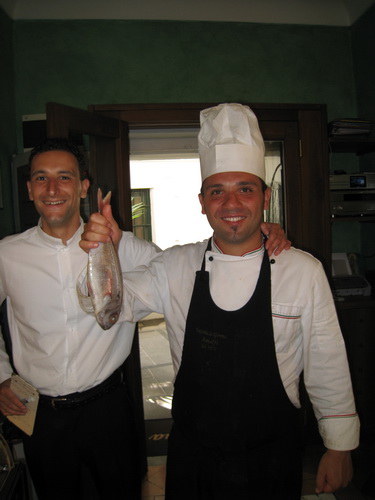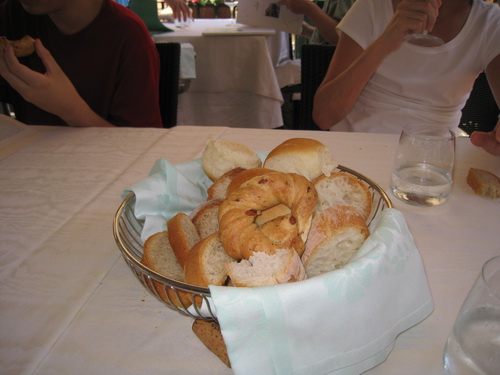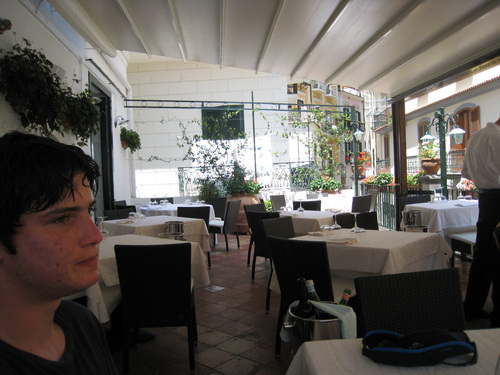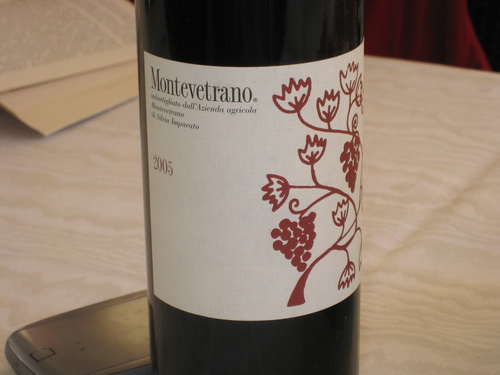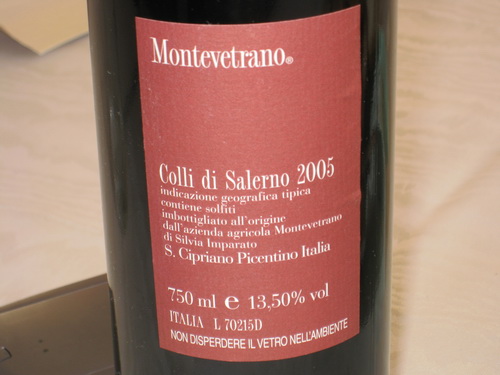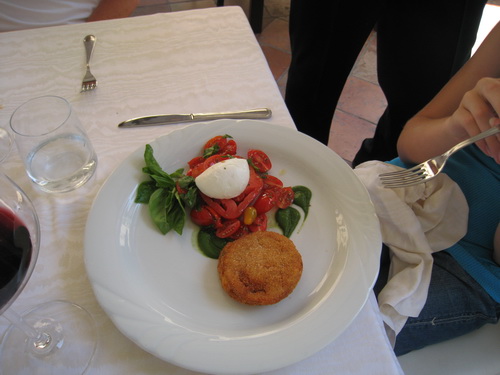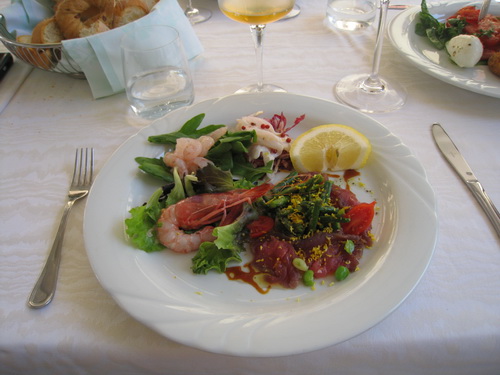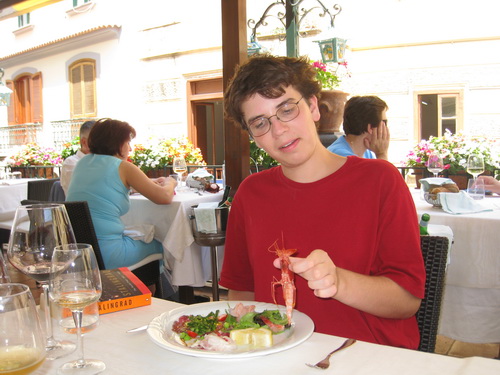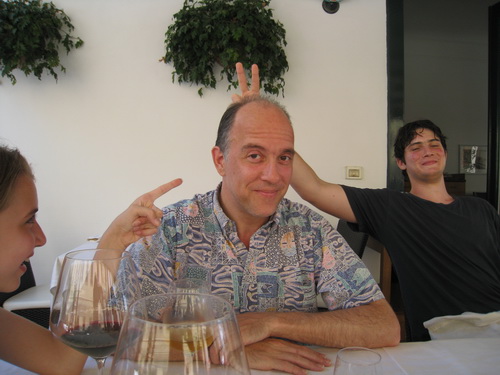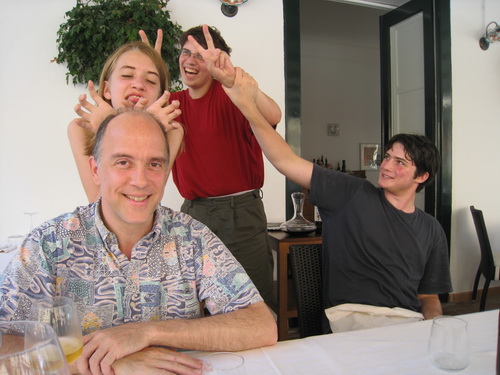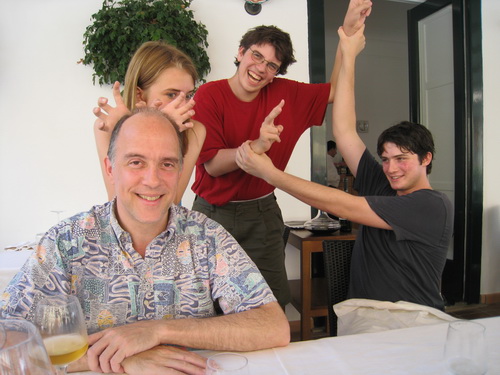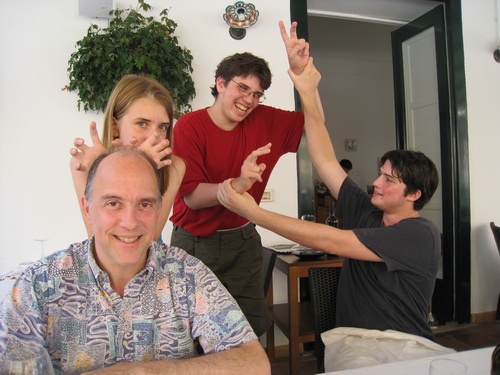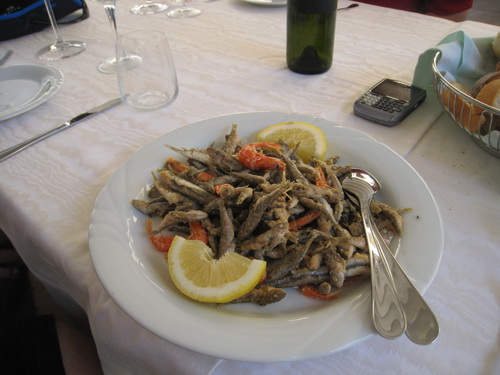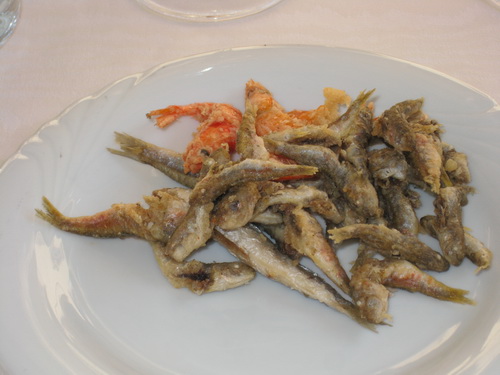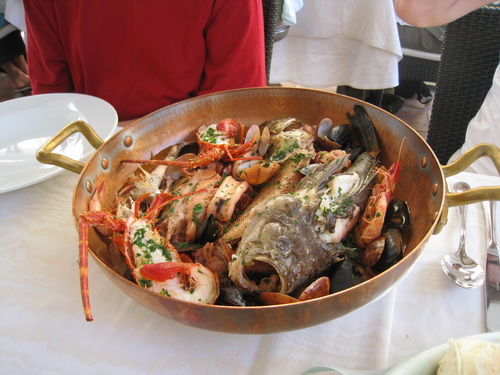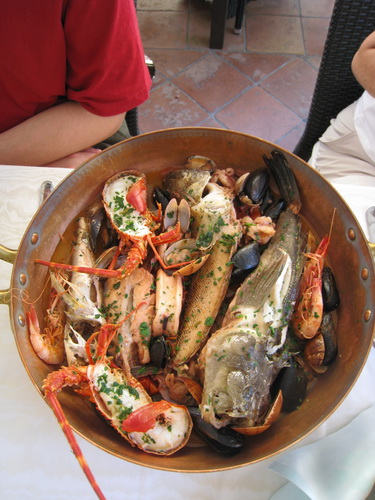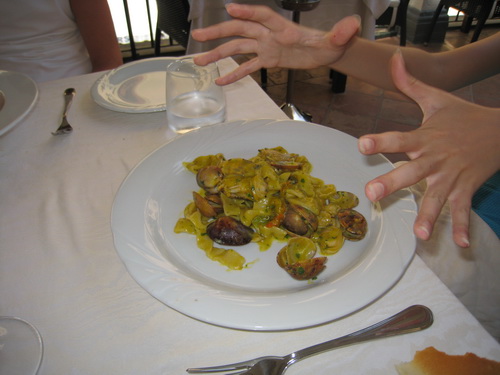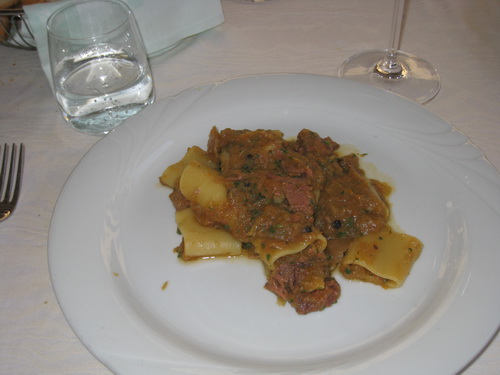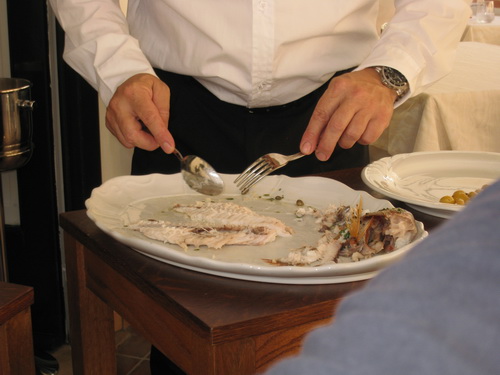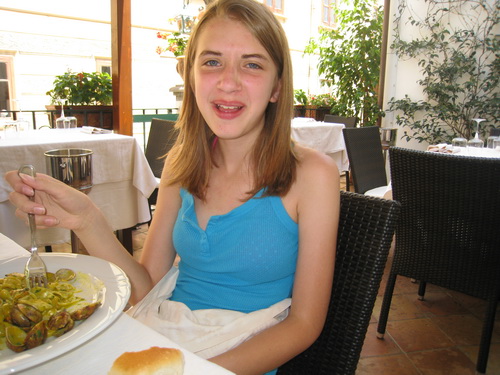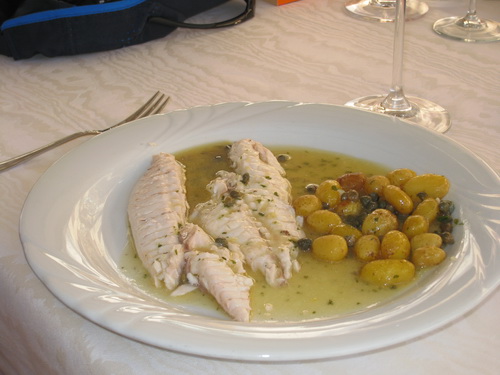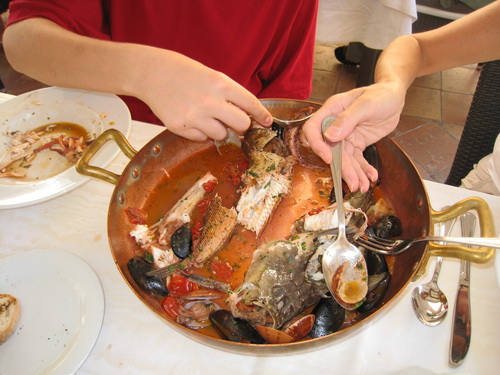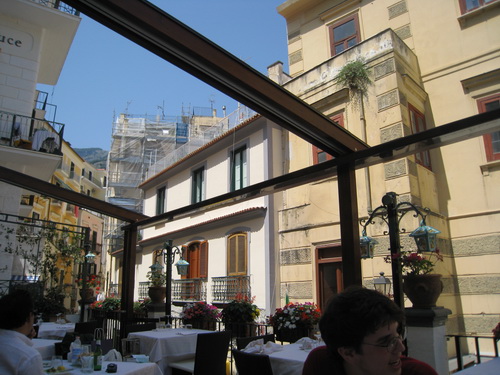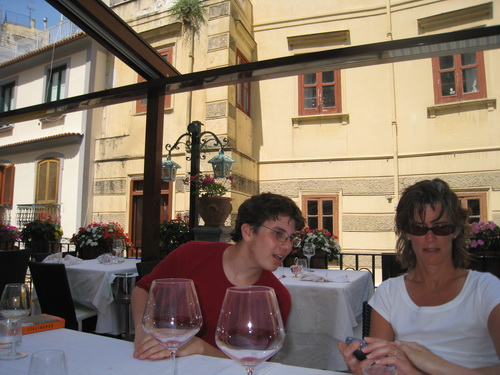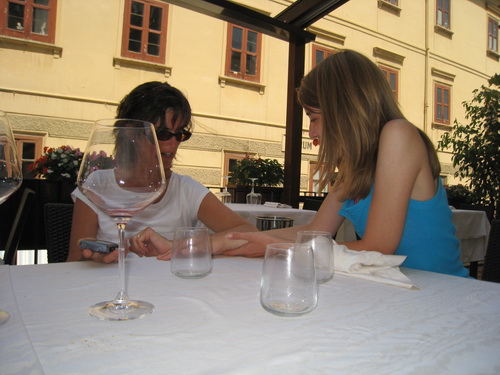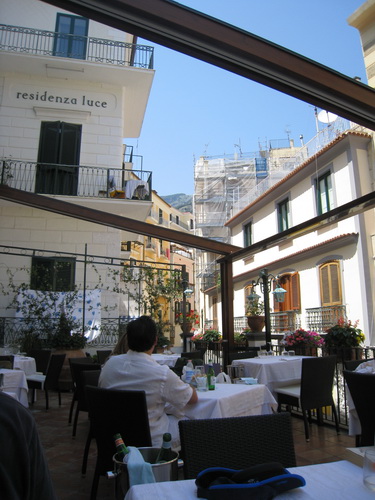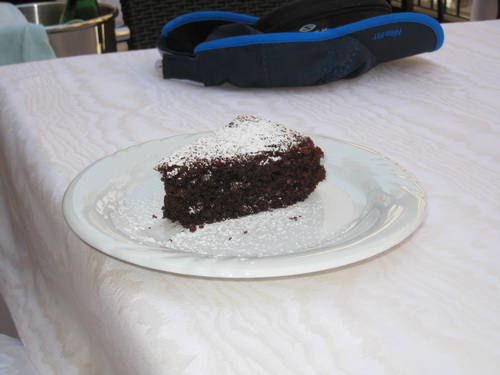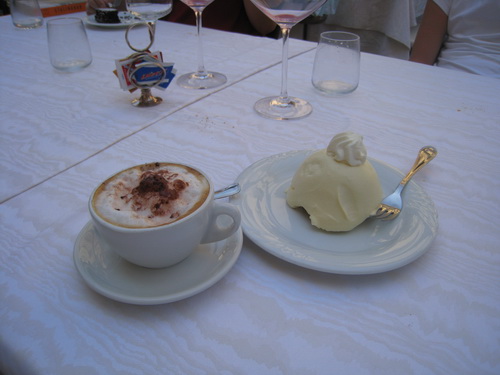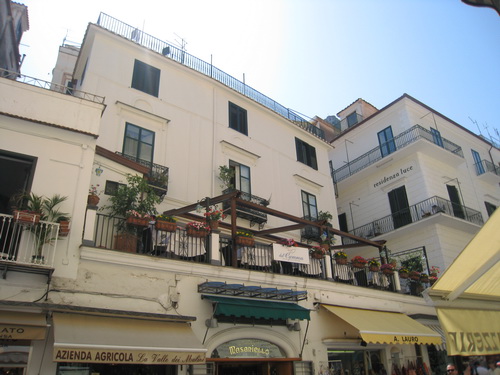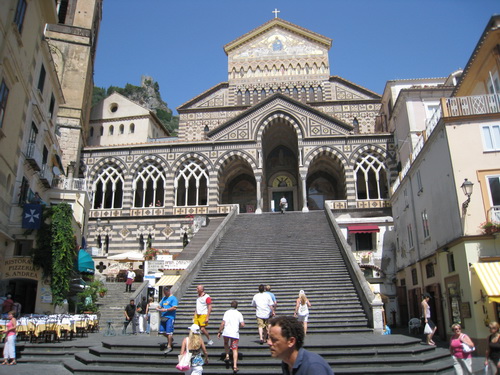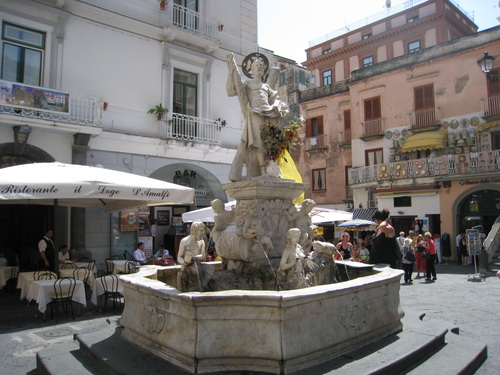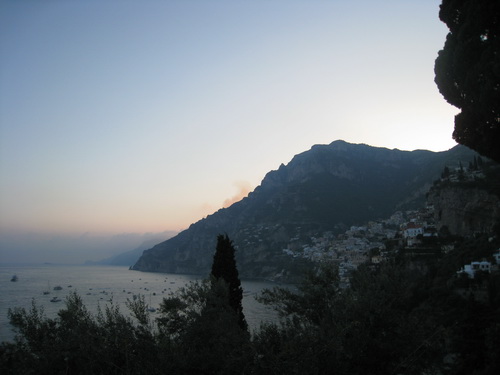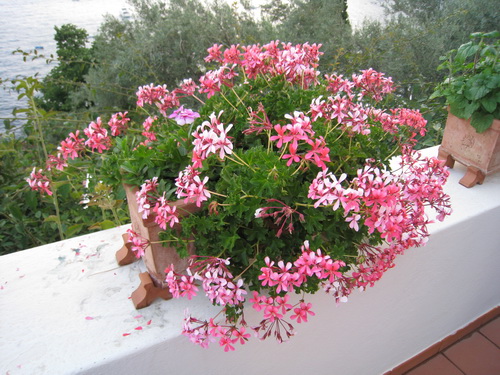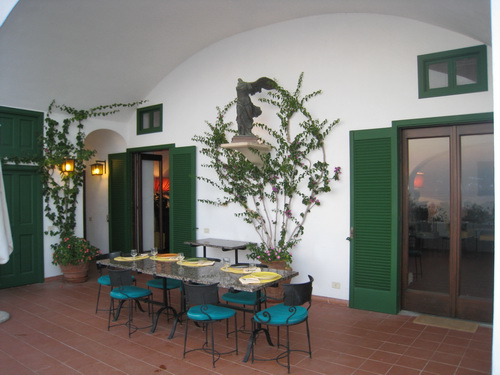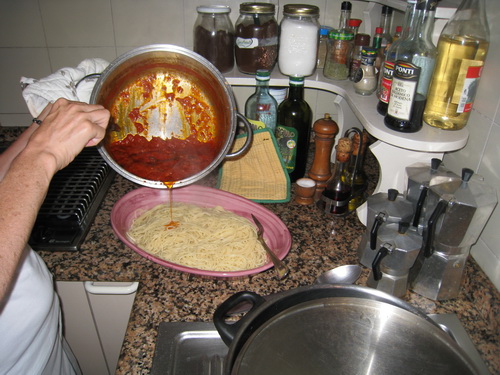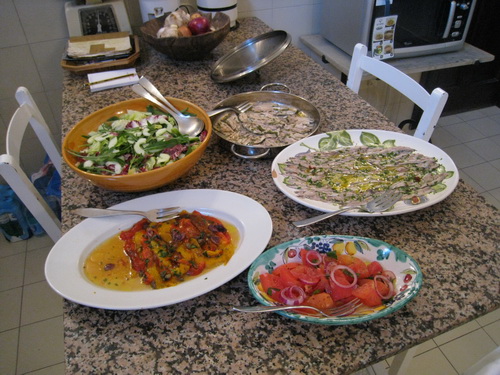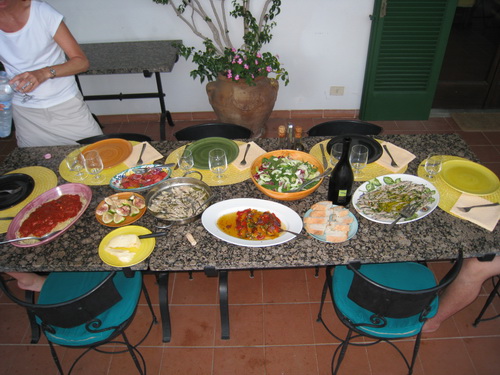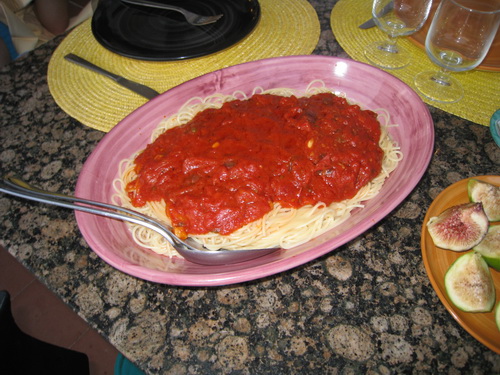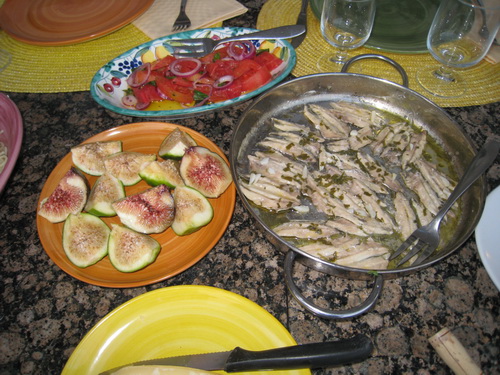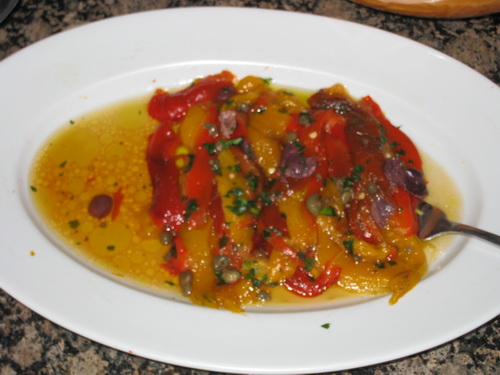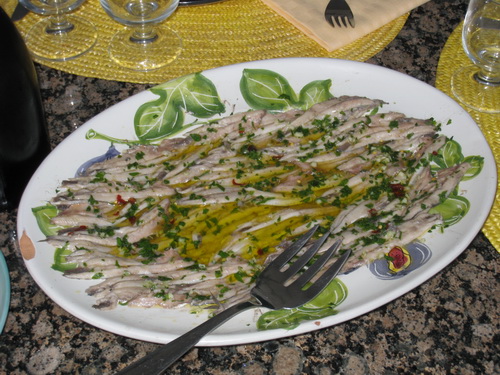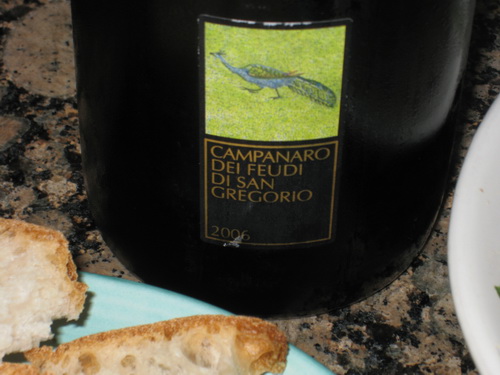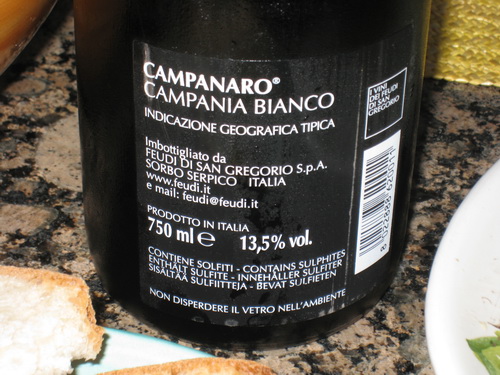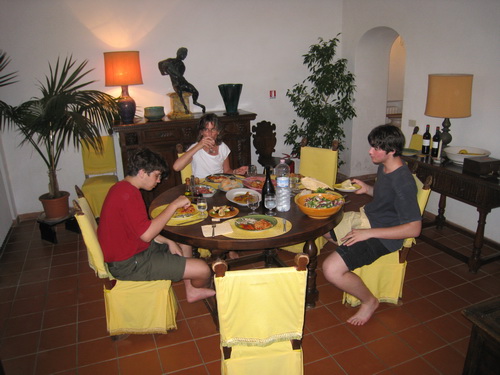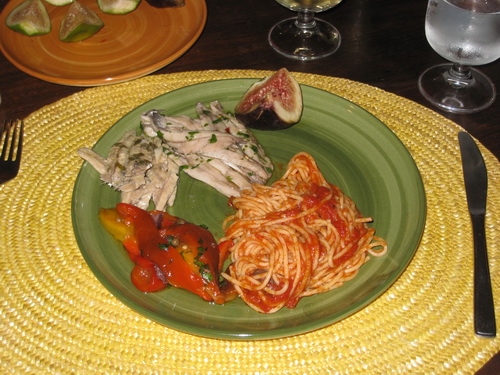 ---

Last updated Monday, August 18th, 2014.
© 1997-2019 slivka.com. All rights reserved.