---
Mon
Mar-26
Quarre, Fernsehturm, Berliner Rathaus, Murdered Jews Memorial, Reichstag, Kafer, Soviet War Memorial, Restaurant Vau


---

---

We got up and had a nice breakfast at Quarre Restaurant in our hotel and then walked up the Unter den Linden to the Fernsehturm -- a TV Tower built by the East Germans in the late 1960s. At 368 meters, it is currently the tallest structure in Germany. We arrived just in time for our 10:00 a.m. tickets and spent an hour admiring the view from the observation level.

We walked over to the Berliner Rathaus -- the offices and residence of the Mayor of Berlin -- and enjoyed the stained glass, a modest exhibition of local painters, and a temporary exhibit of plaster casts from Berlin 1790-1850.

Nate went back to the hotel and Ben explored the Memorial to the Murdered Jews of Europe -- unfortunately the underground museum was closed on Monday.

At 2:00 p.m. we walked over to the Reichstag made it through the security line (the concierge at our hotel had gotten tickets for us), and we explored the dome for nearly an hour before our 3:00 p.m. late lunch reservations at Kafer Reichstag. We enjoyed a lovely meal along with the gorgeous view.

After lunch we walked over to the Soviet War Memorial and then we walked back to our hotel just after 4:00 p.m.

We took a taxi to Restaurant Vau and enjoyed a delightful 3 hour meal accompanied by a 1994 Bodegas Vega-Sicilia Ribera del Duero Valbuena 5.
---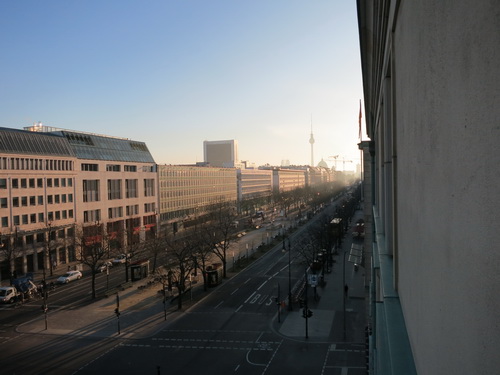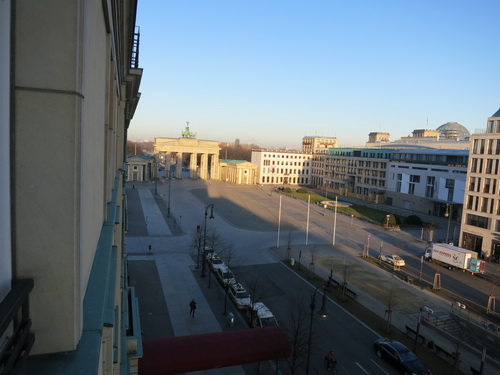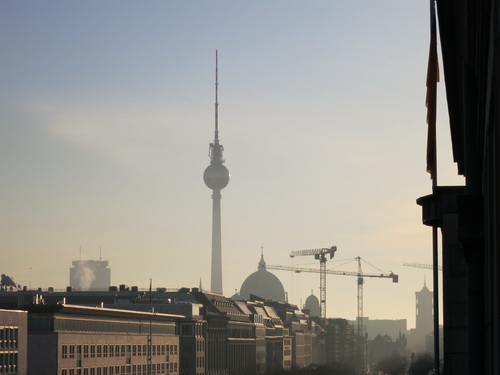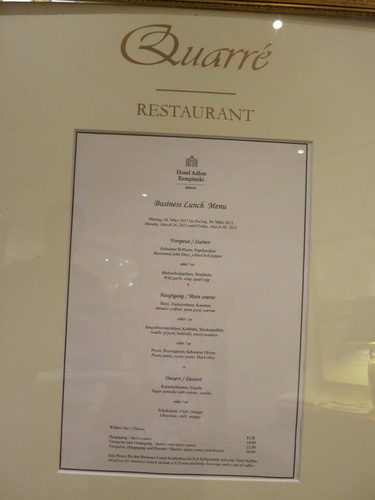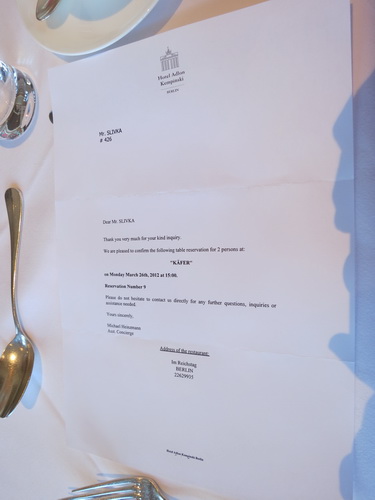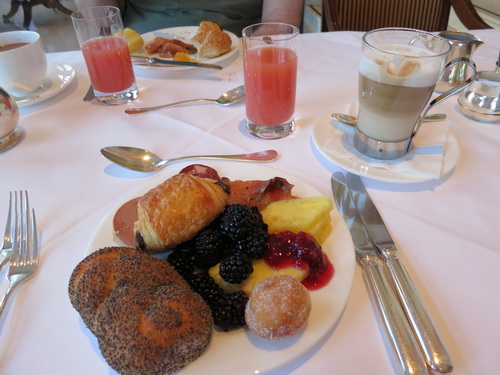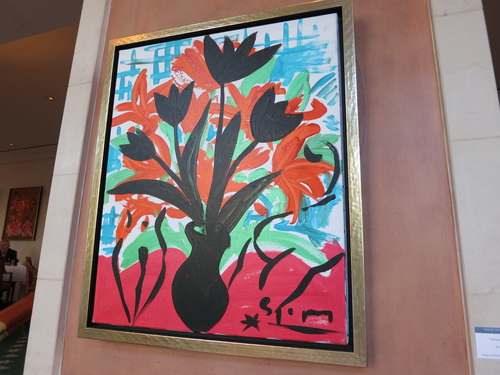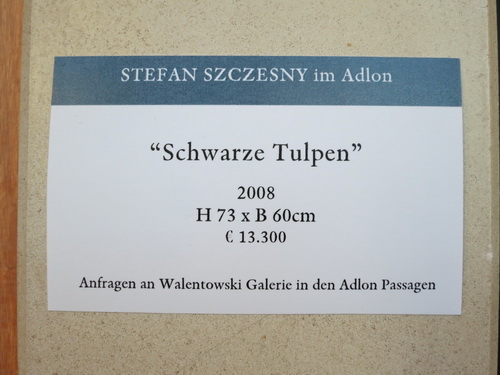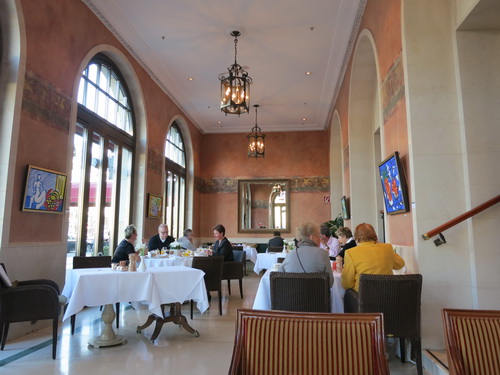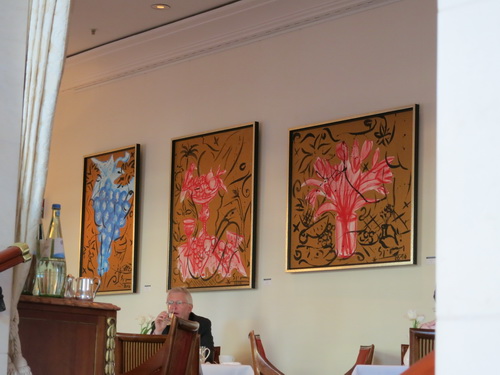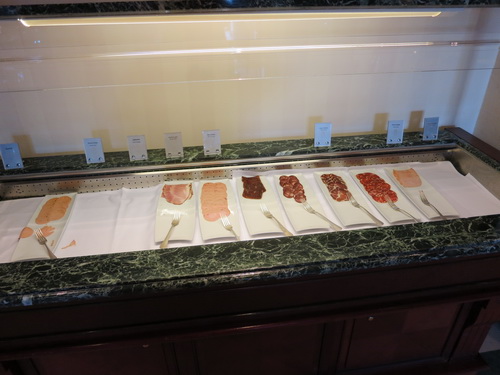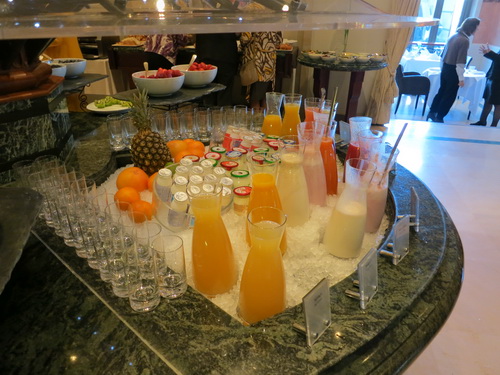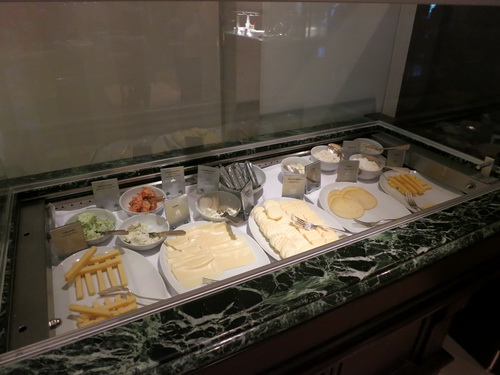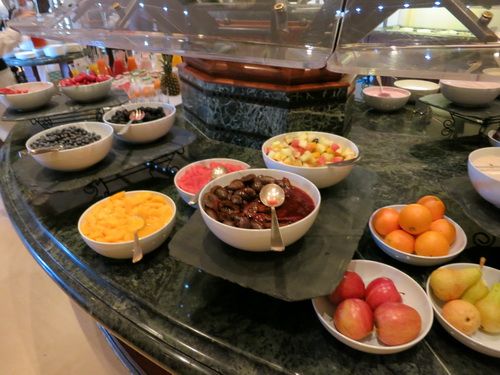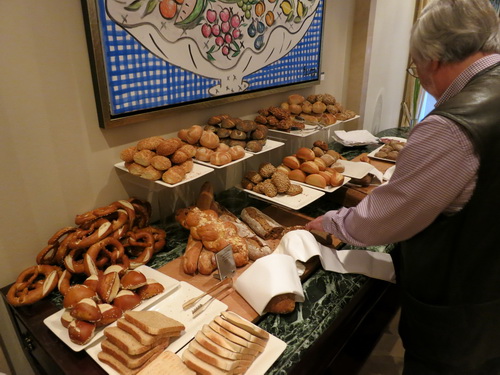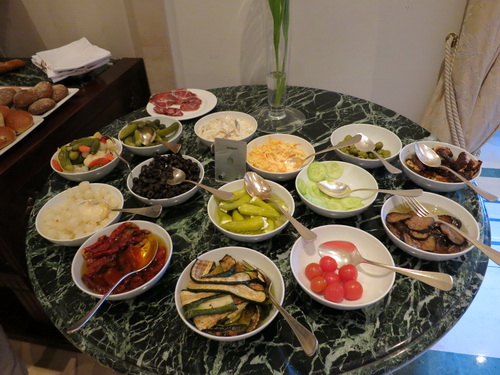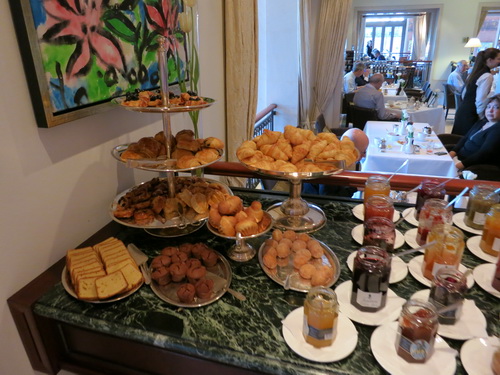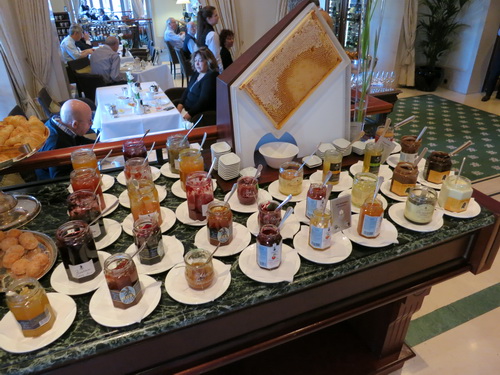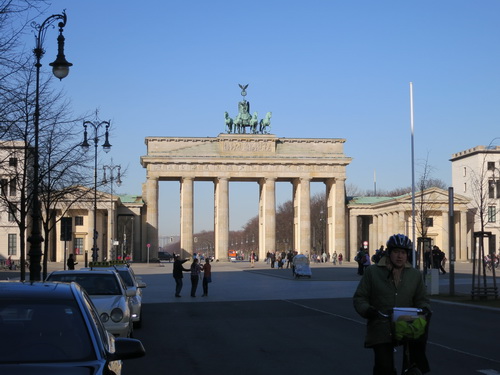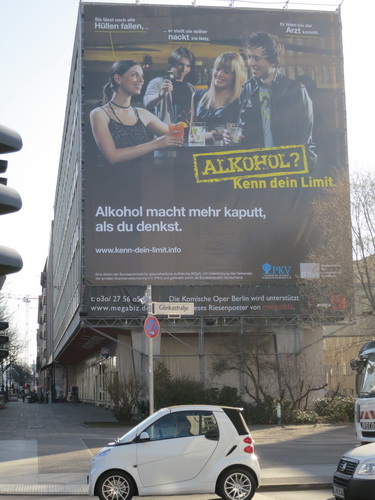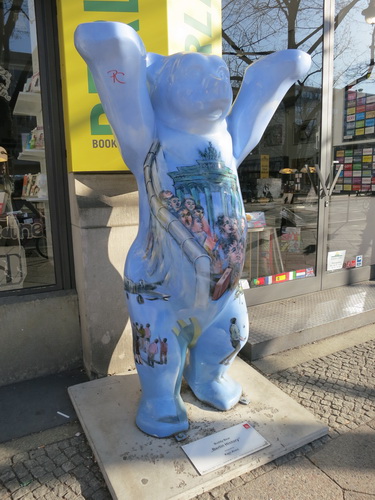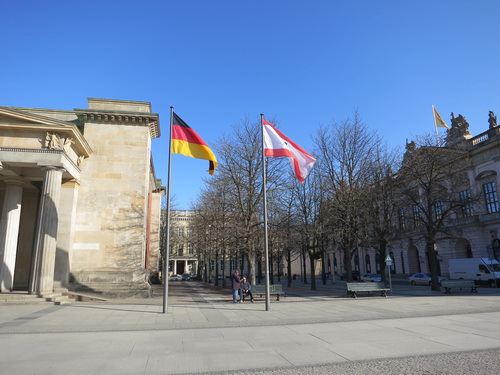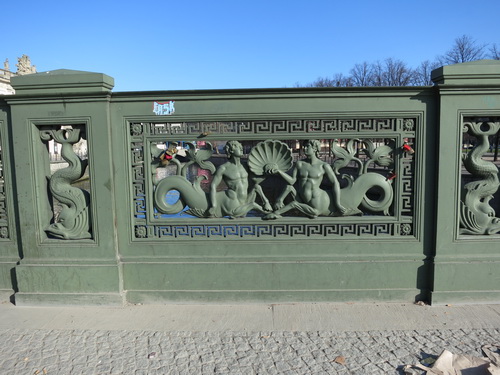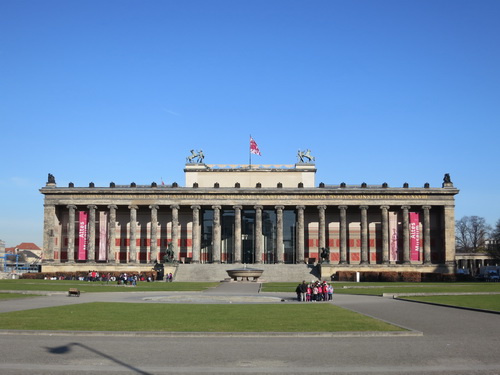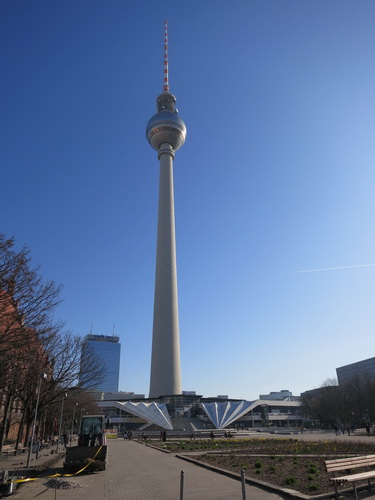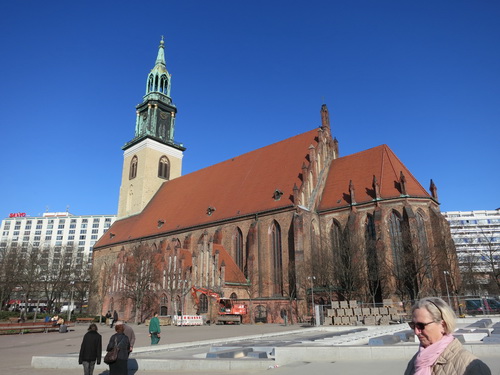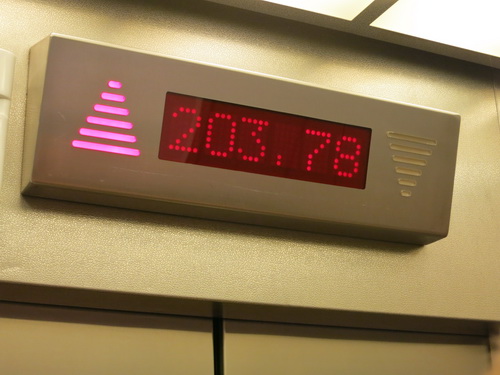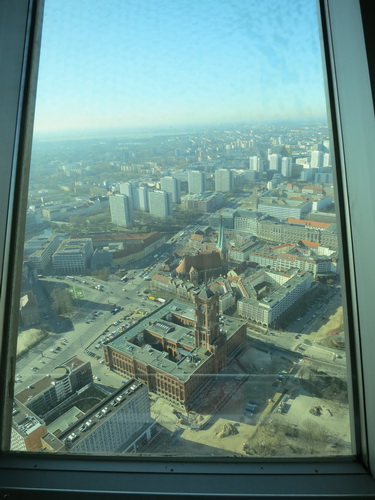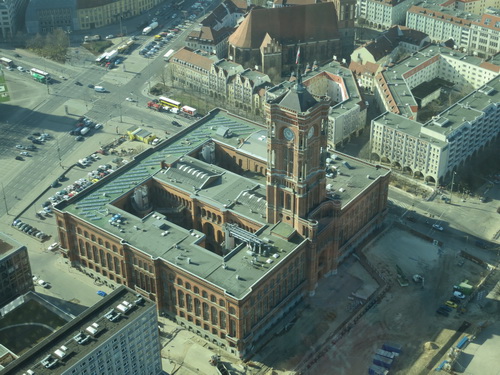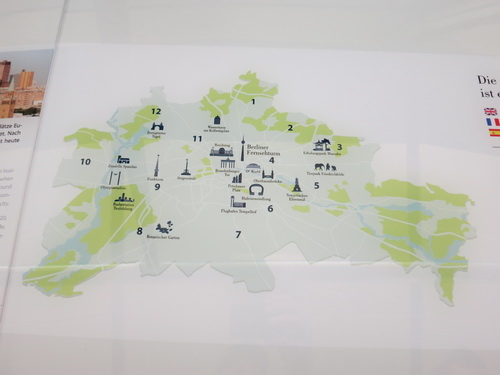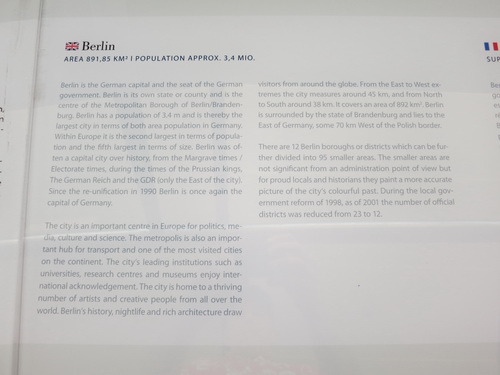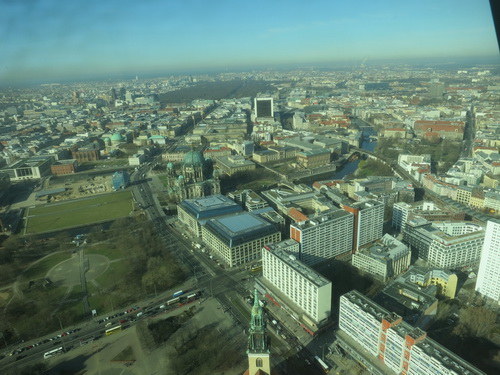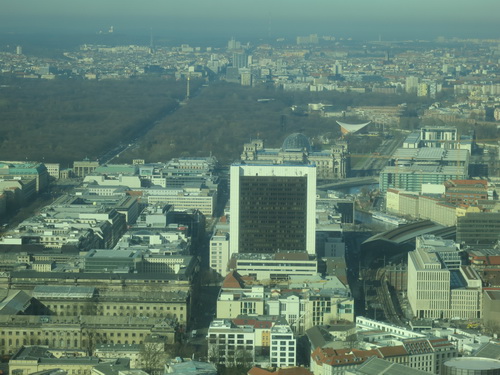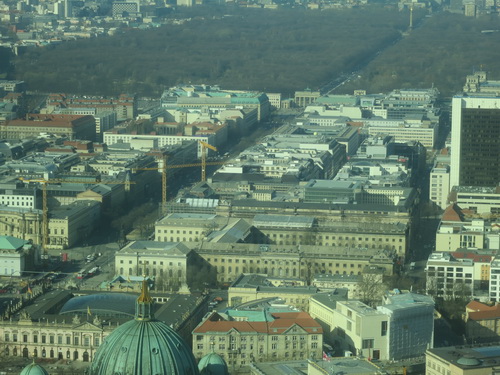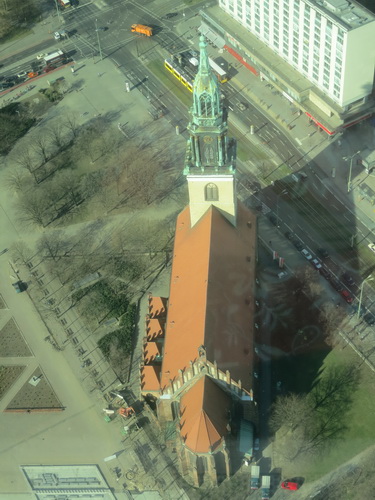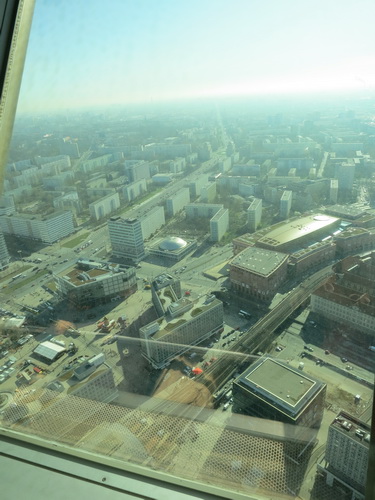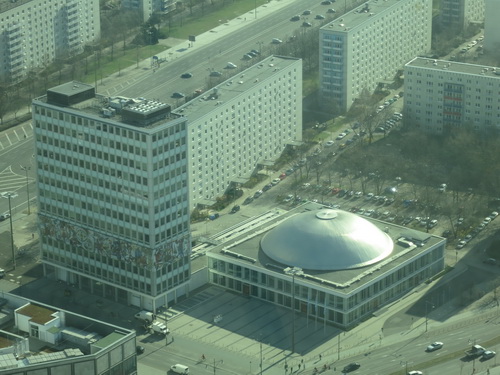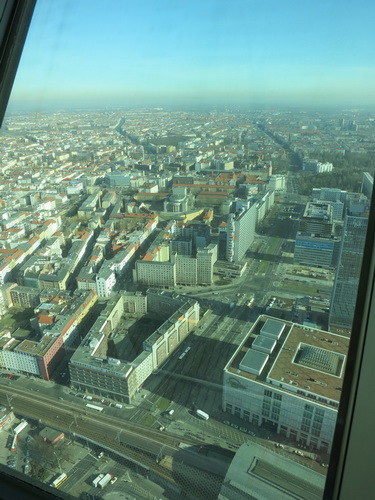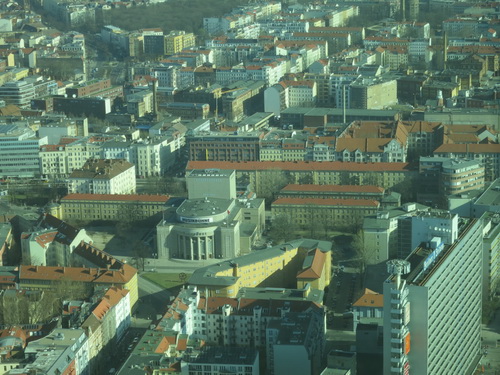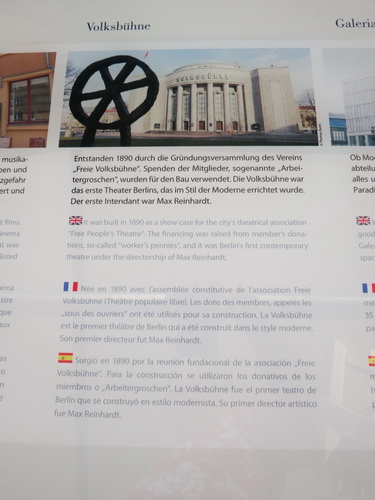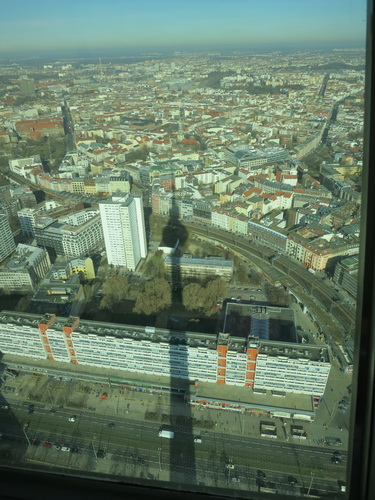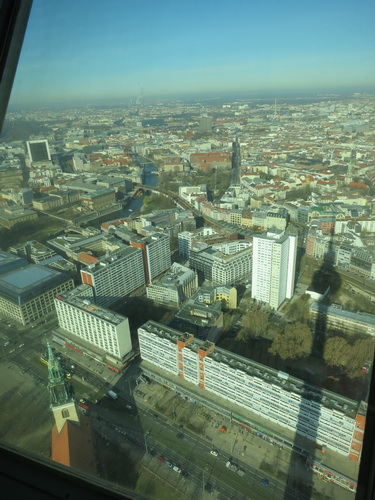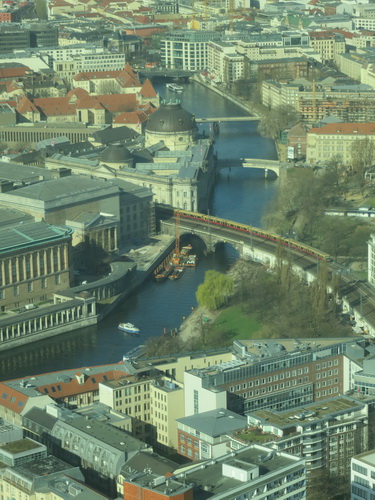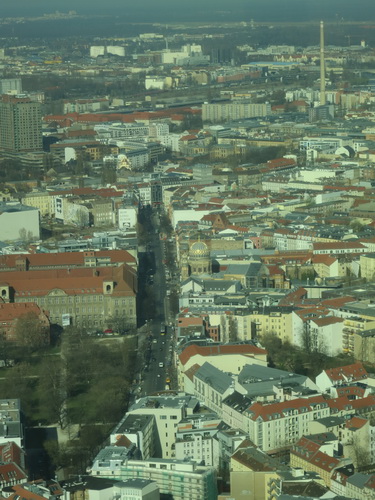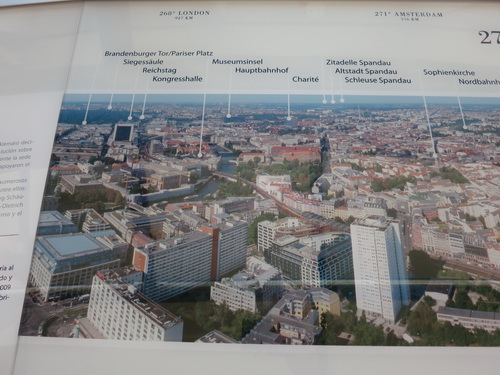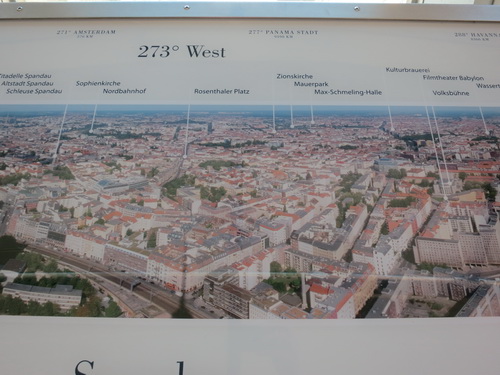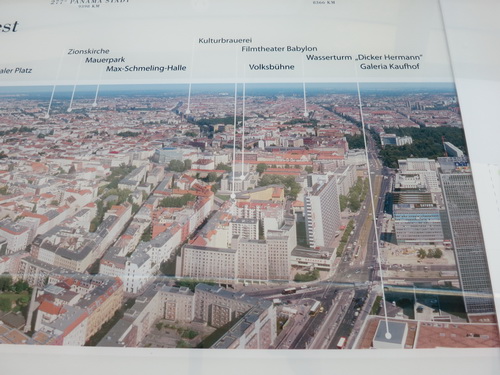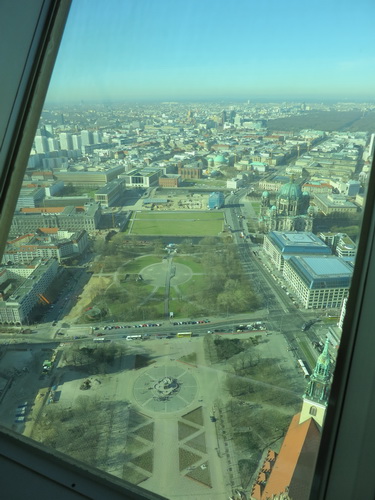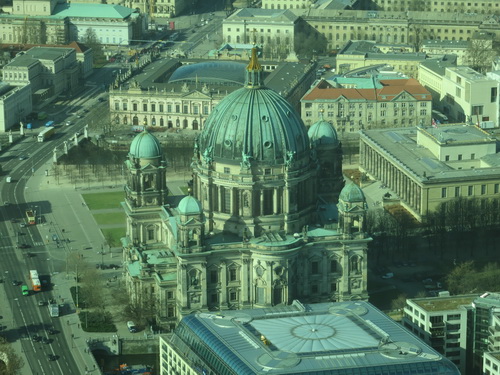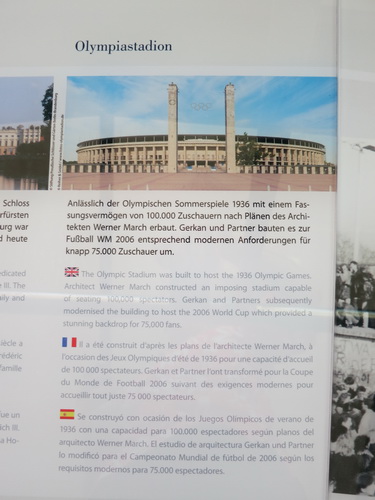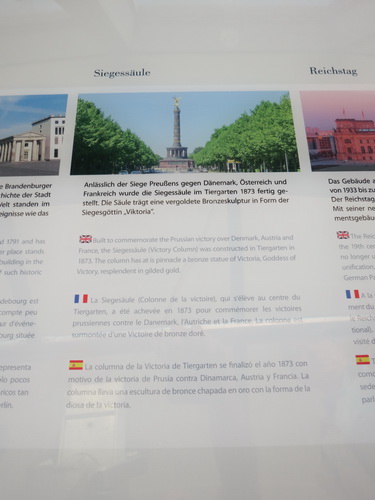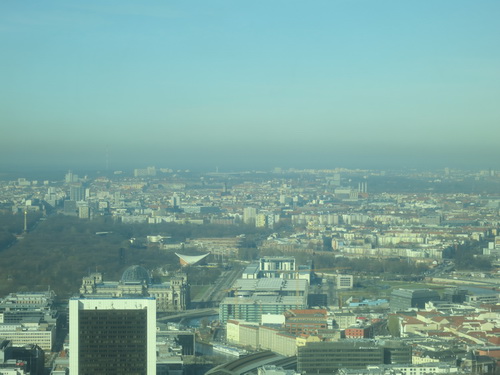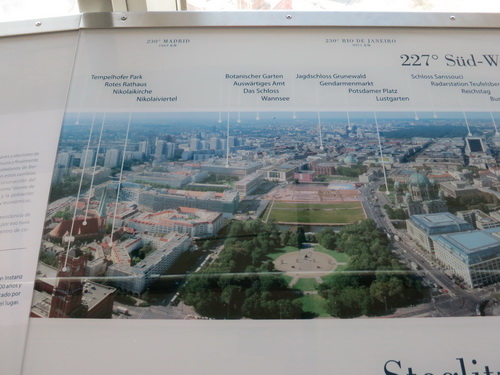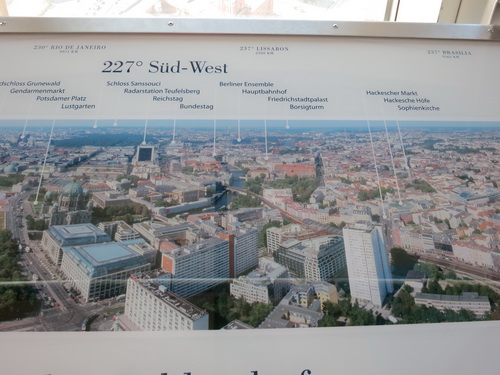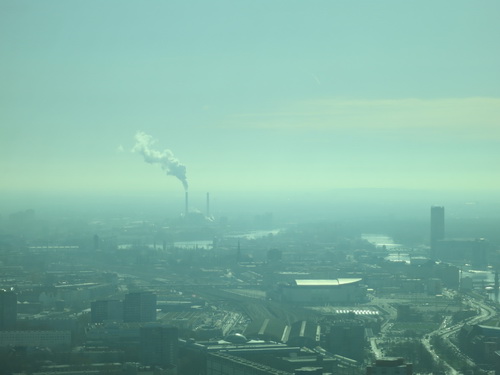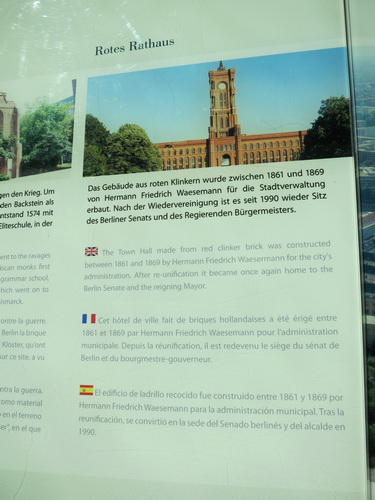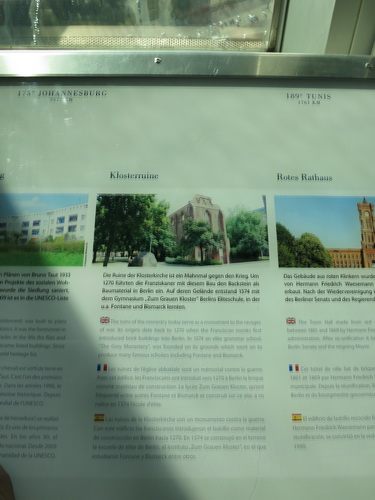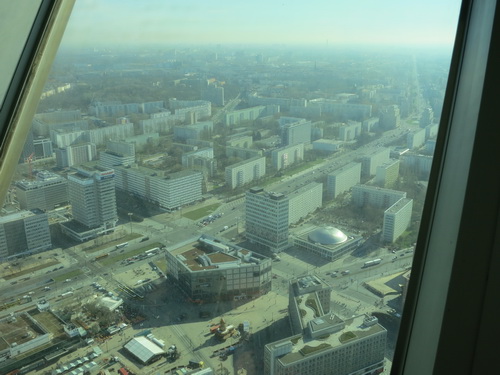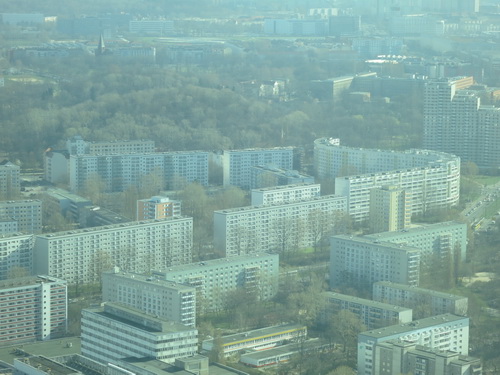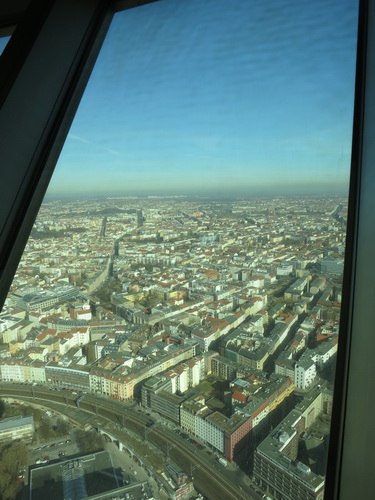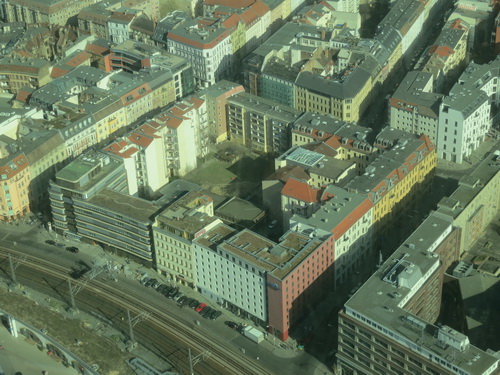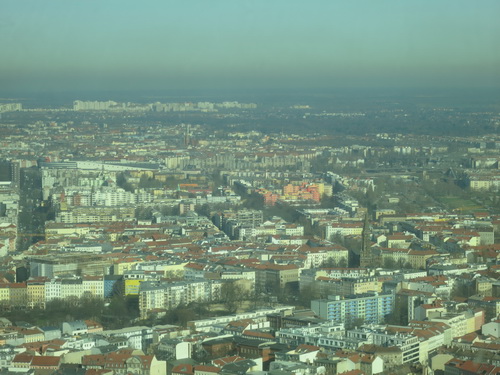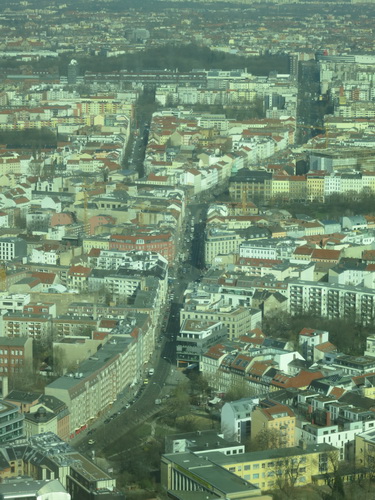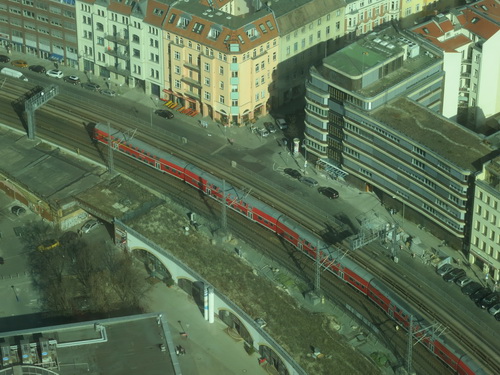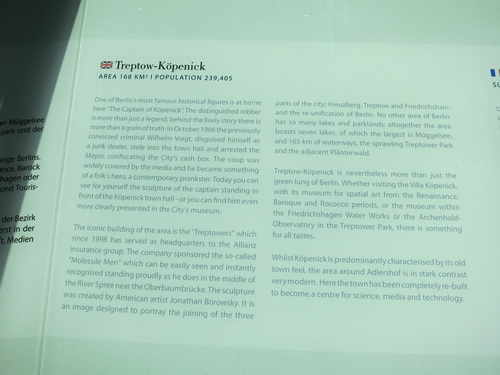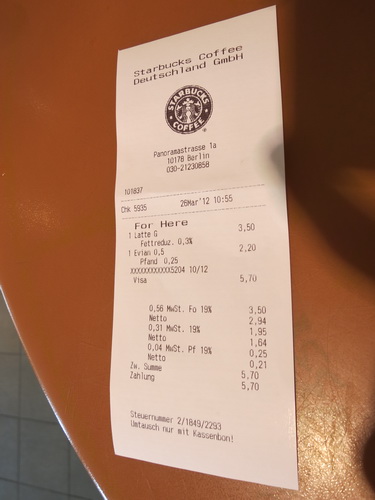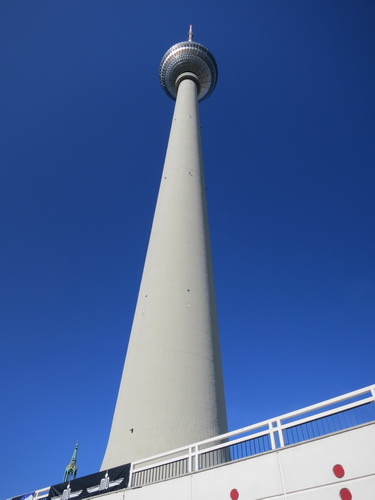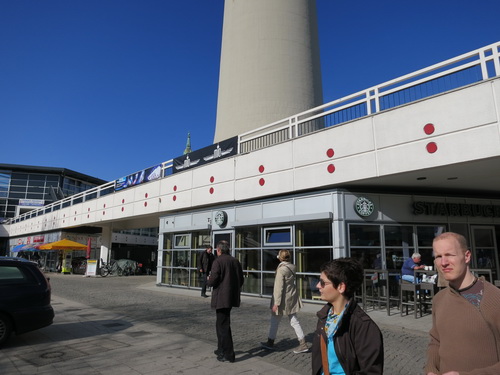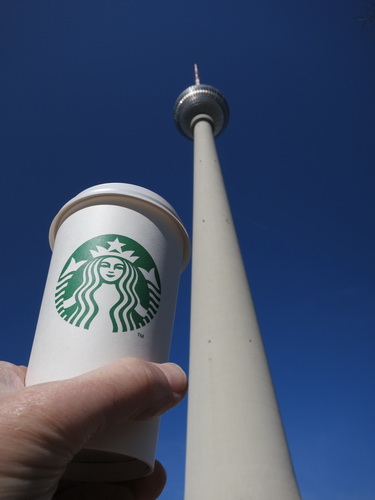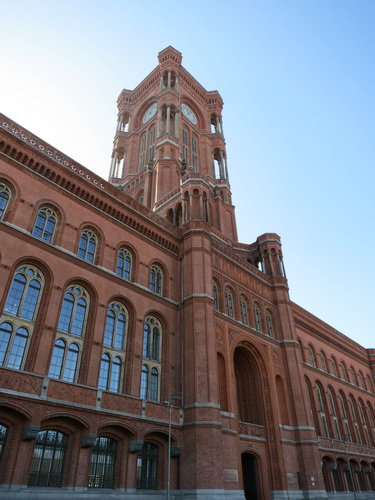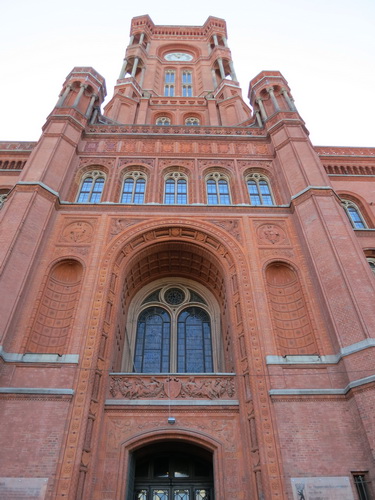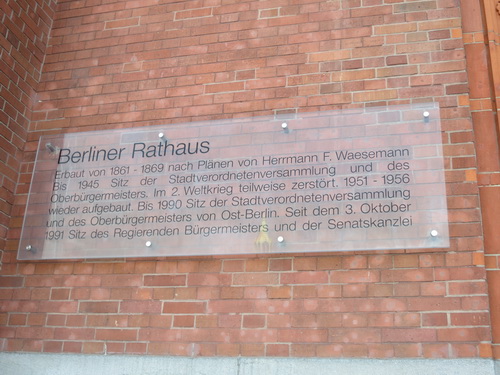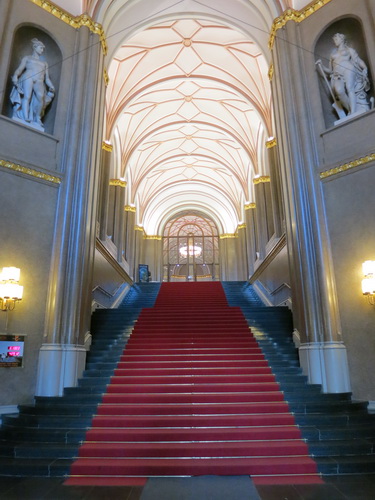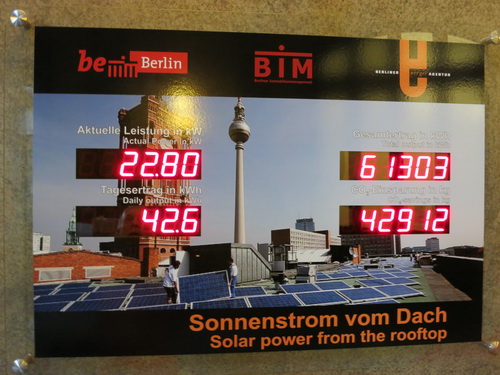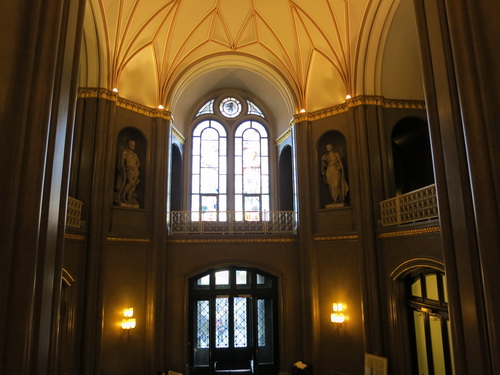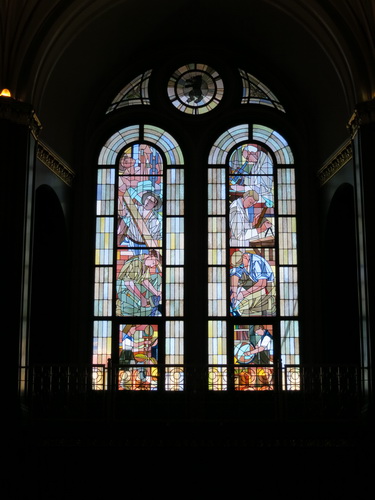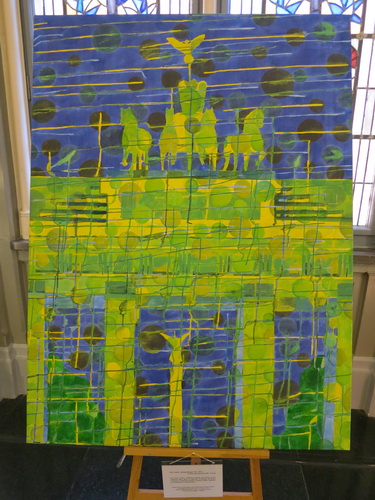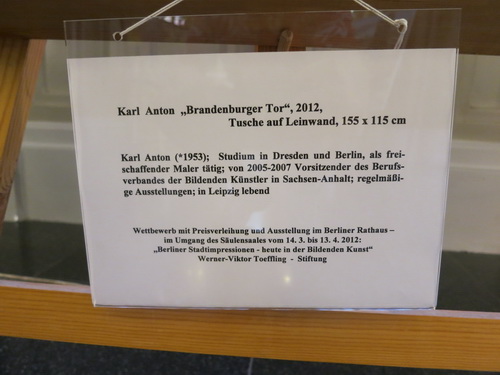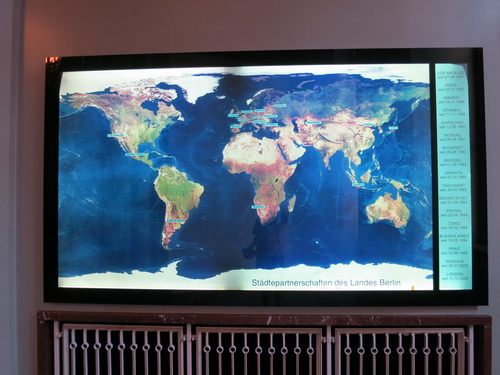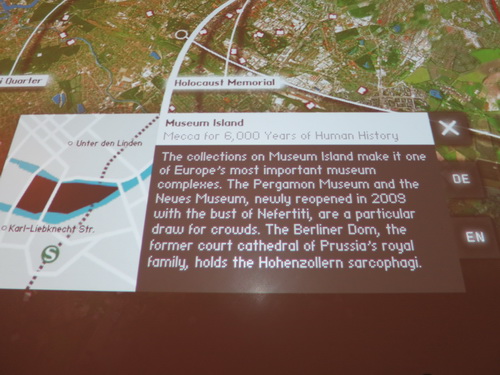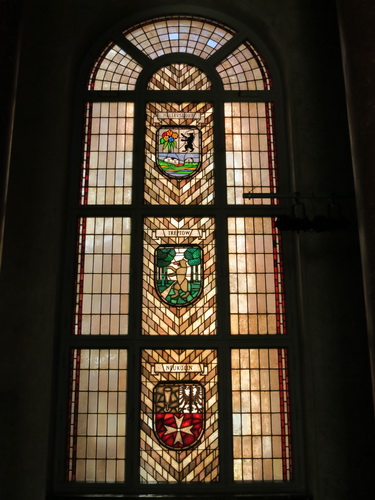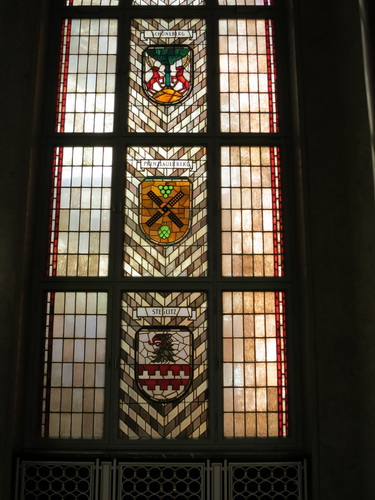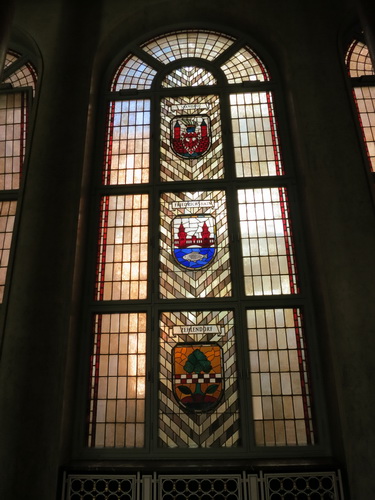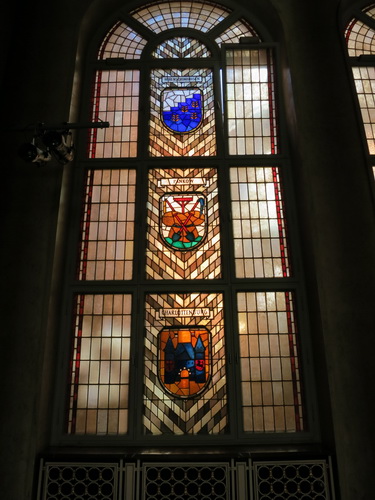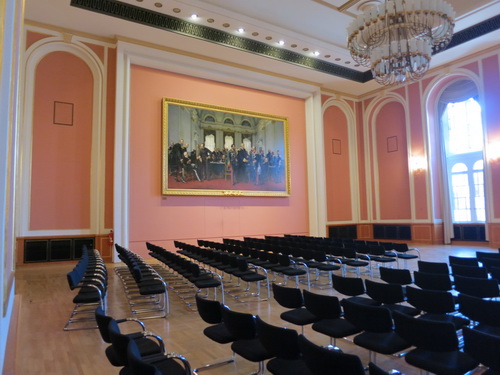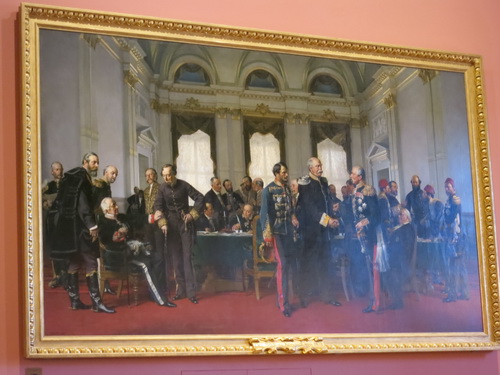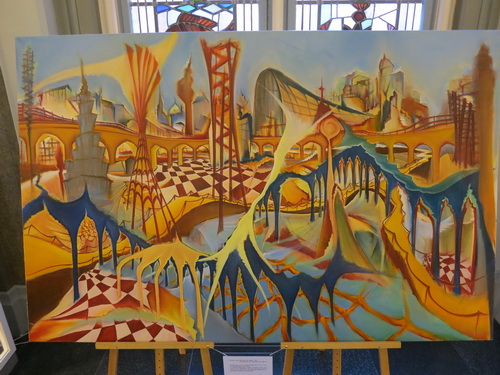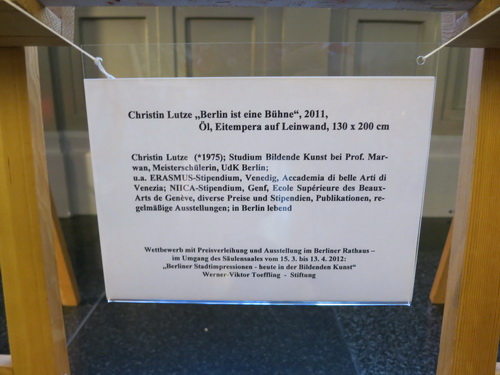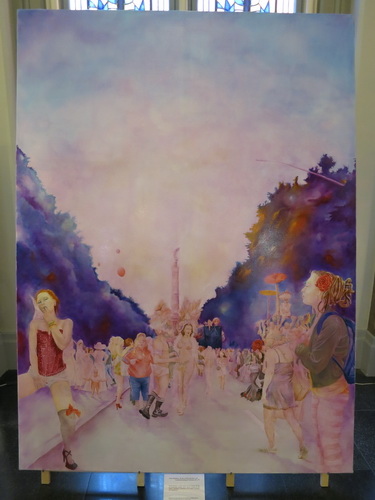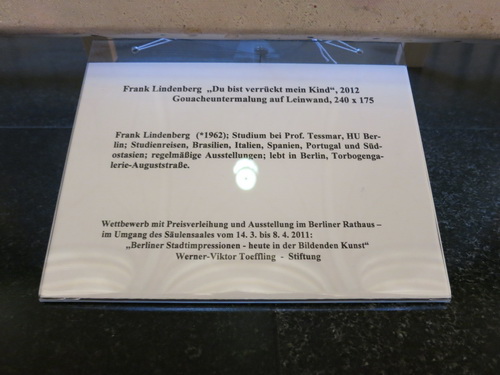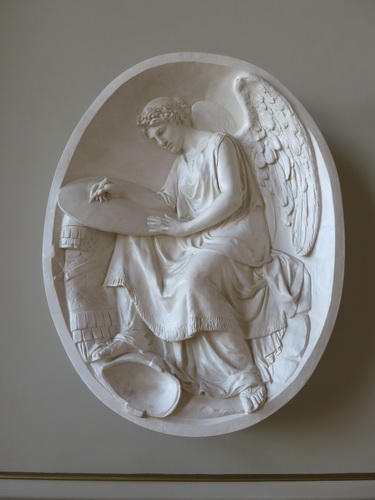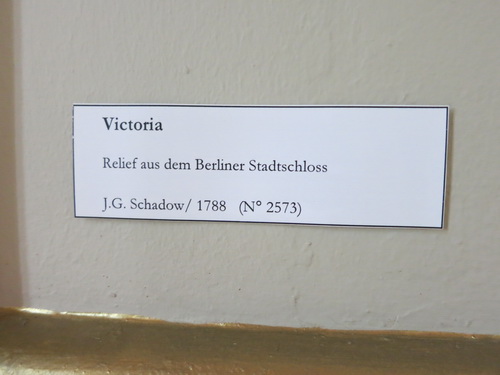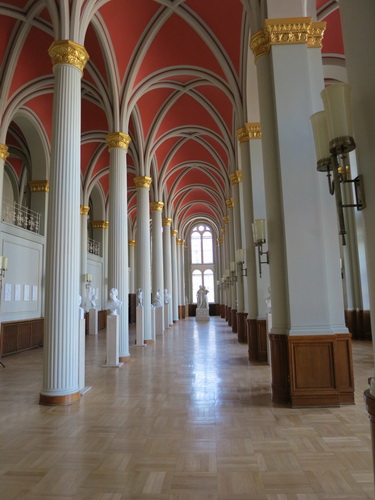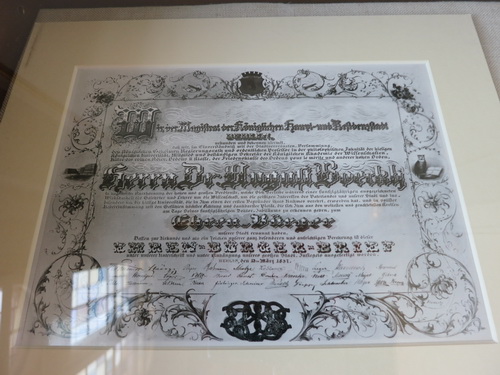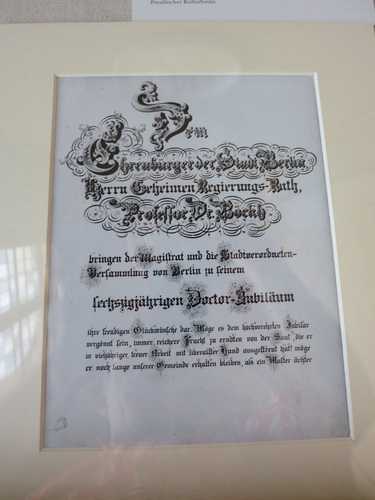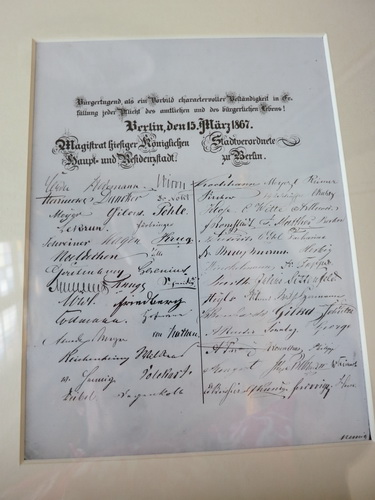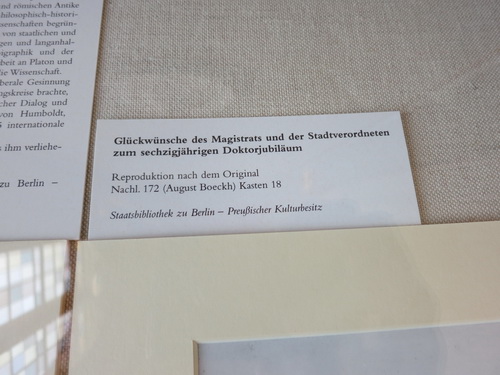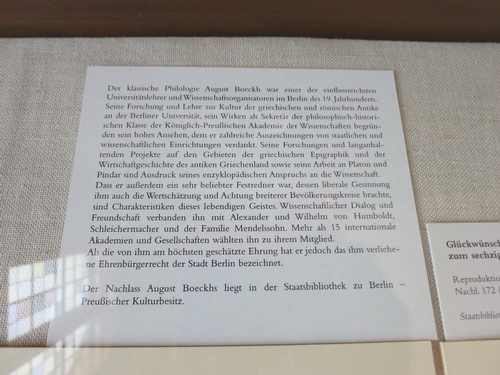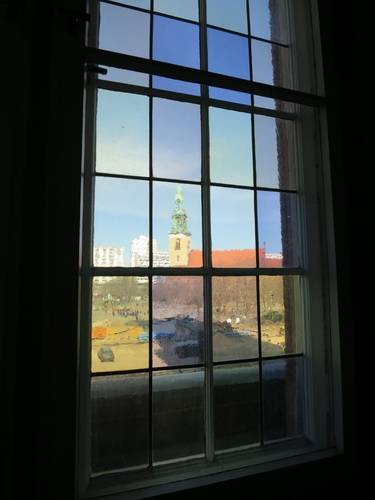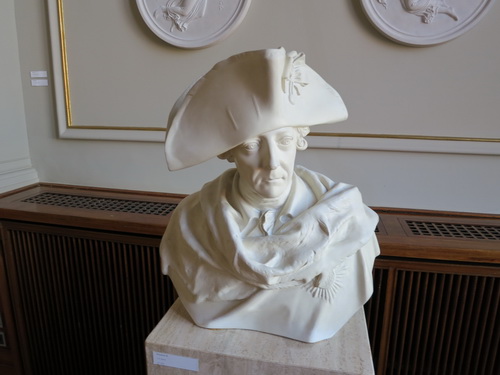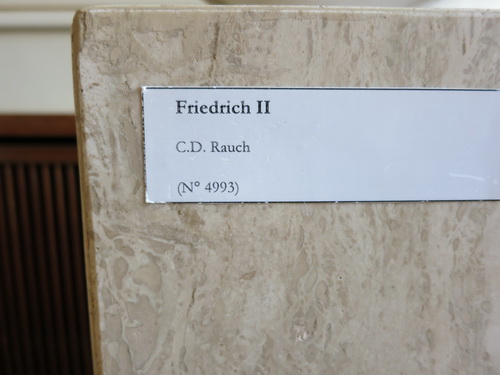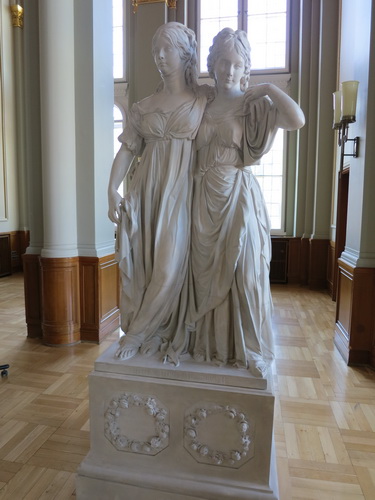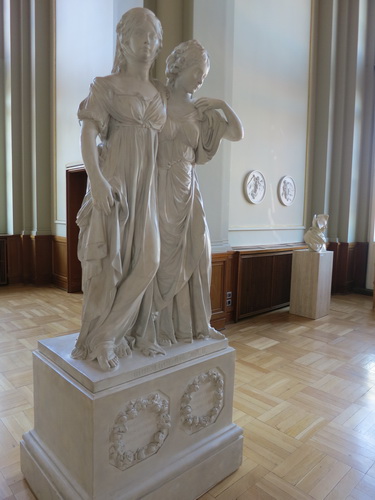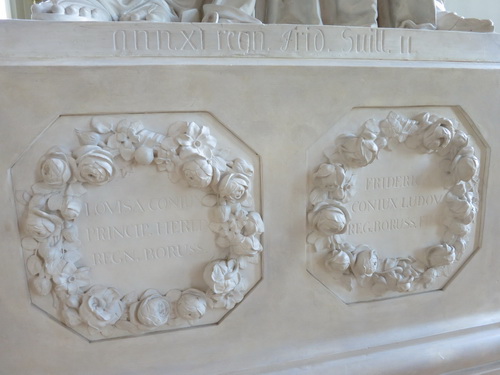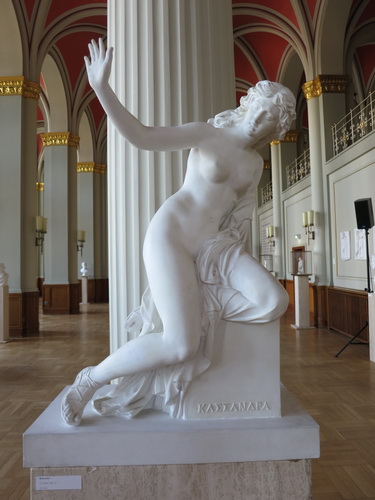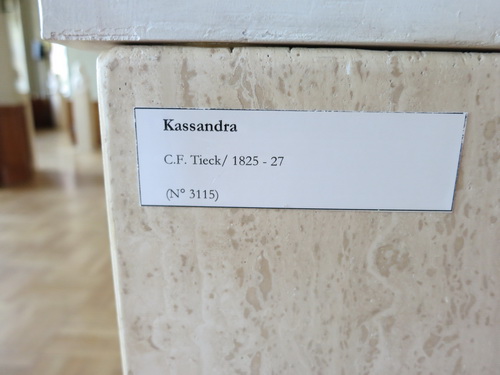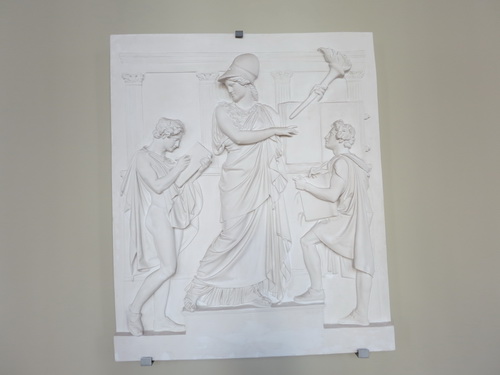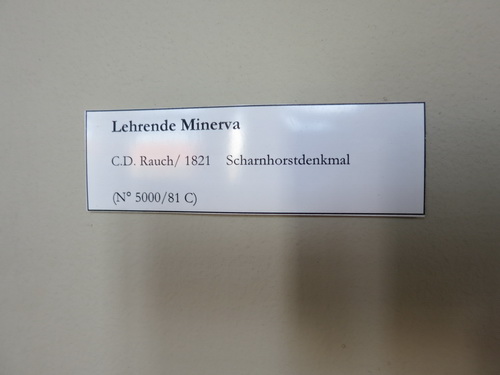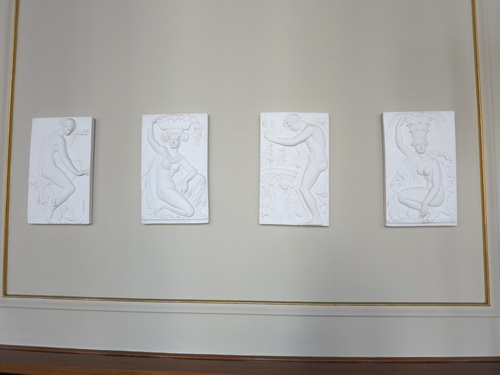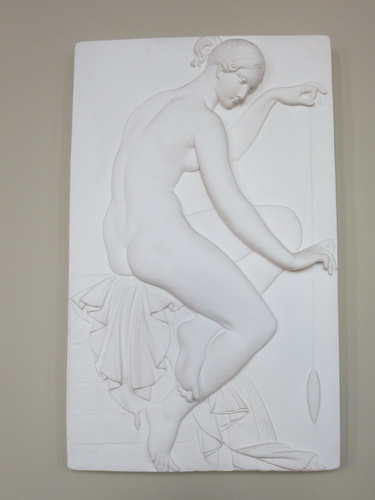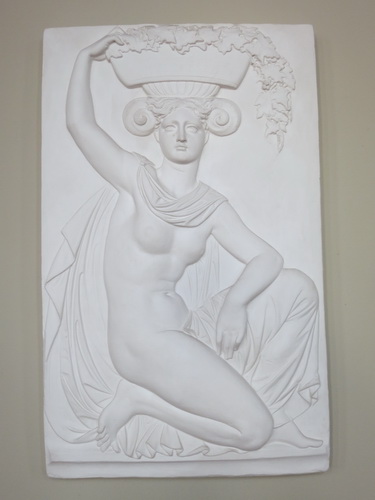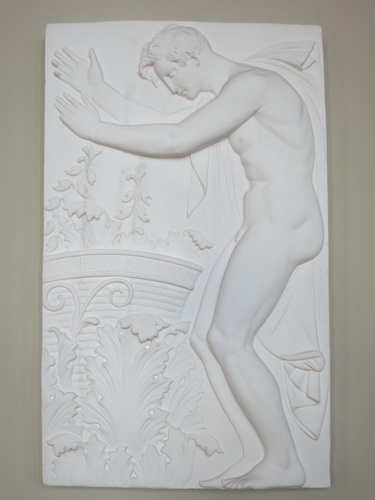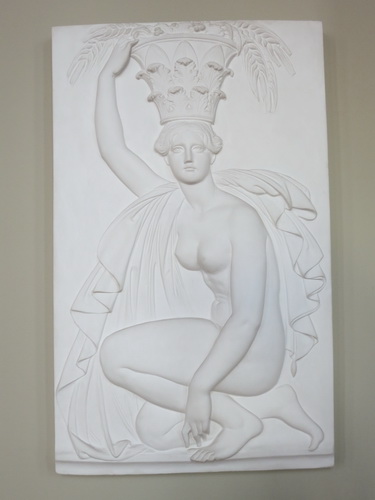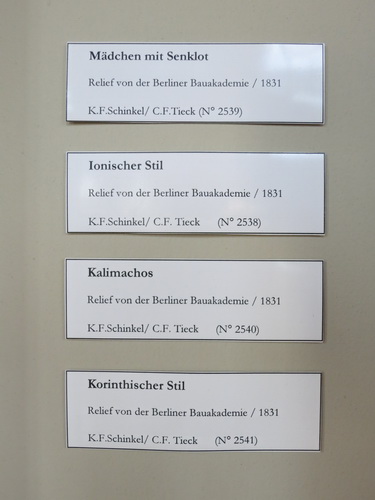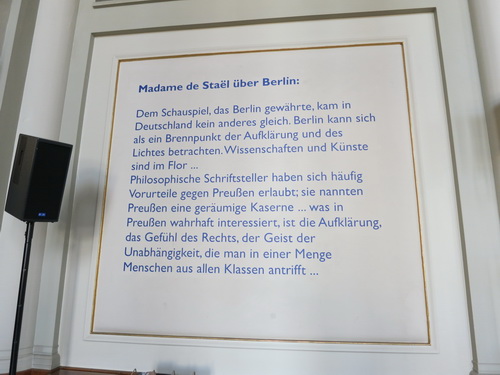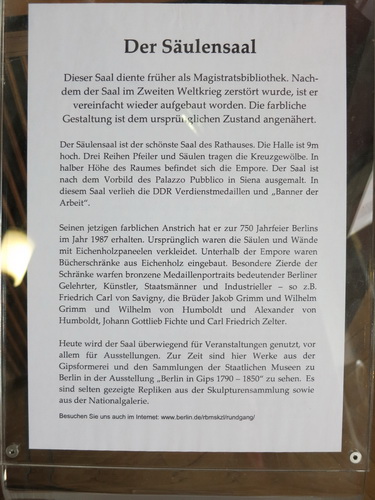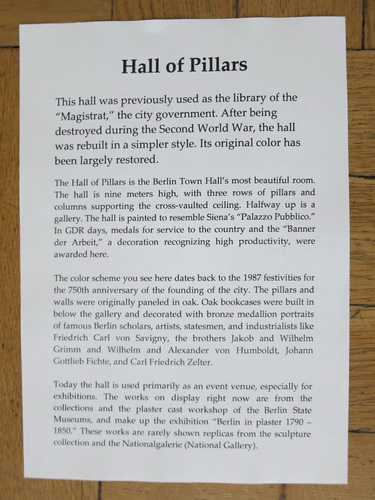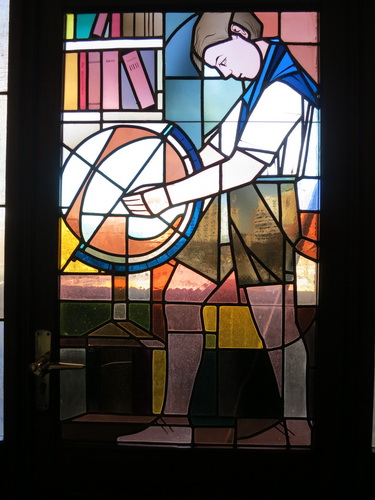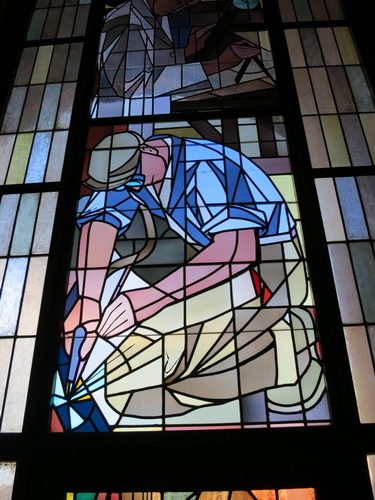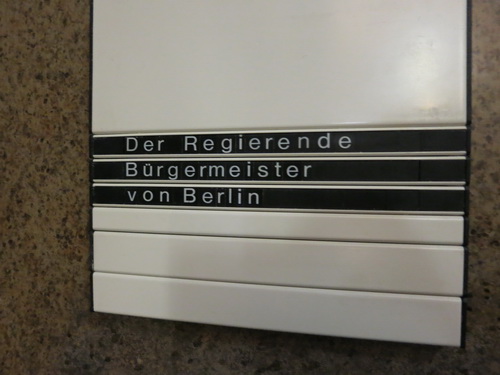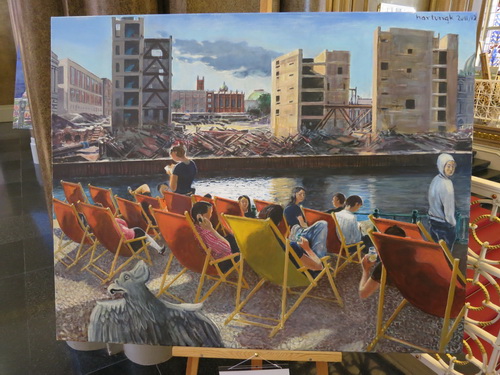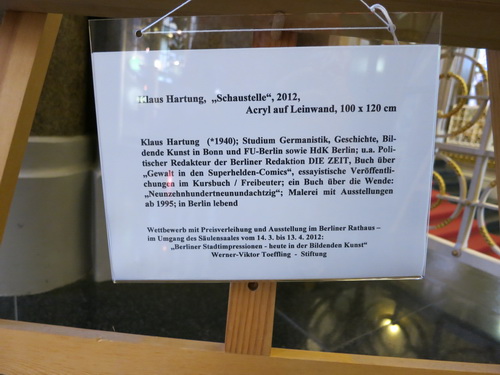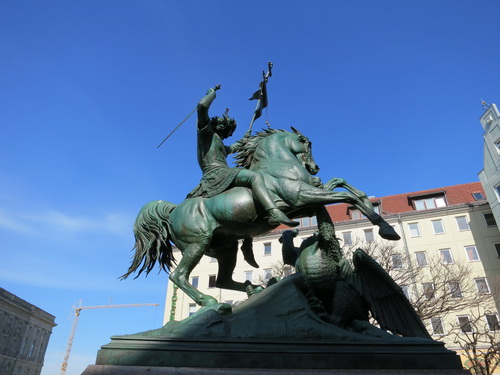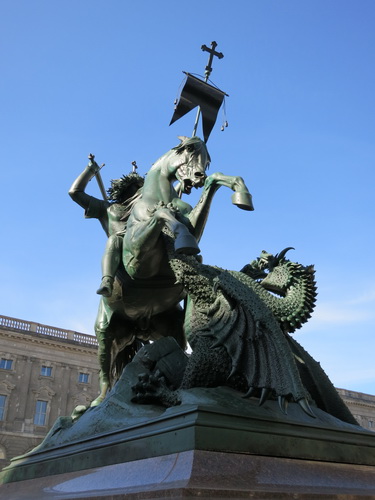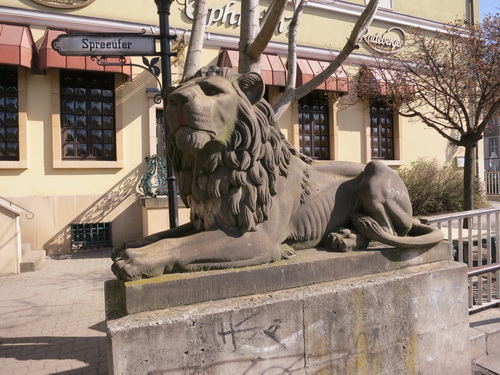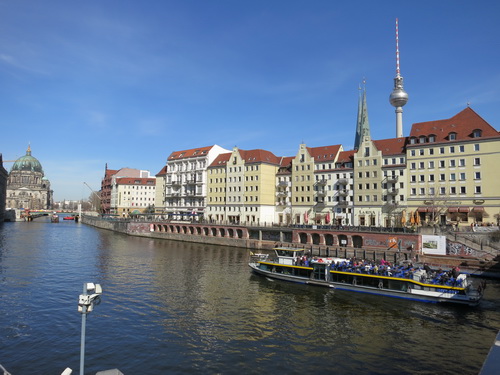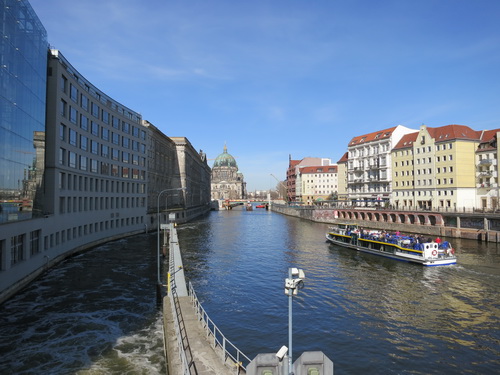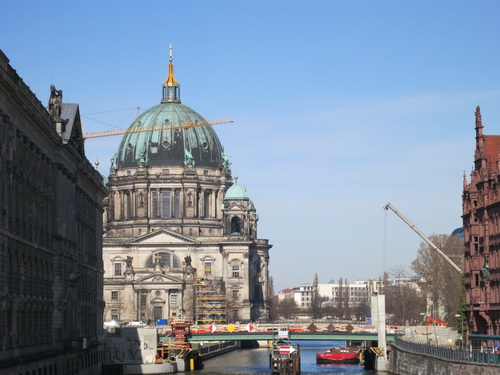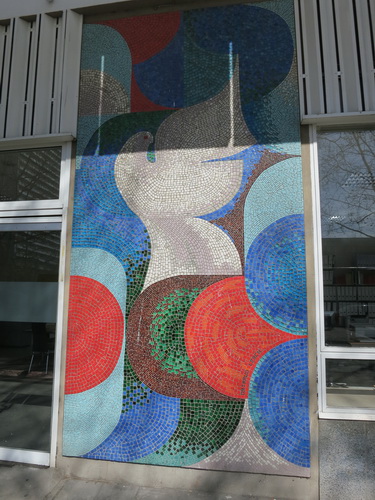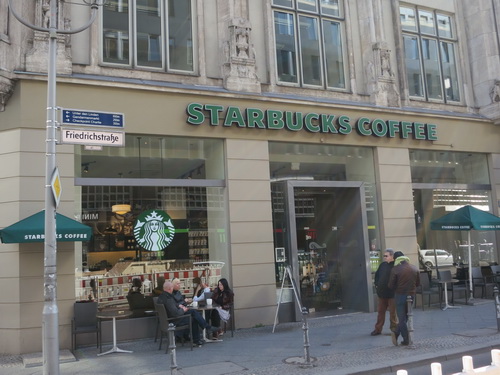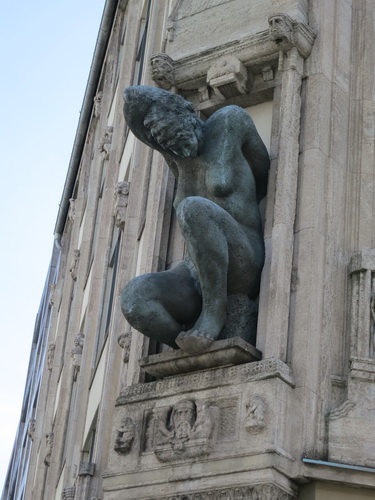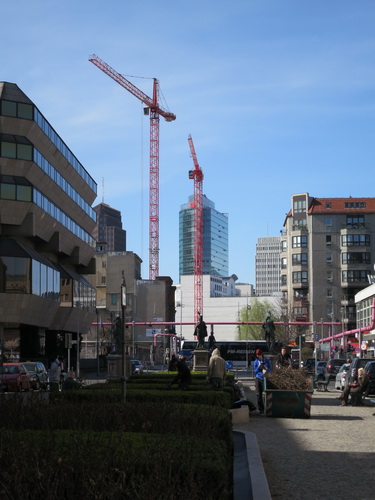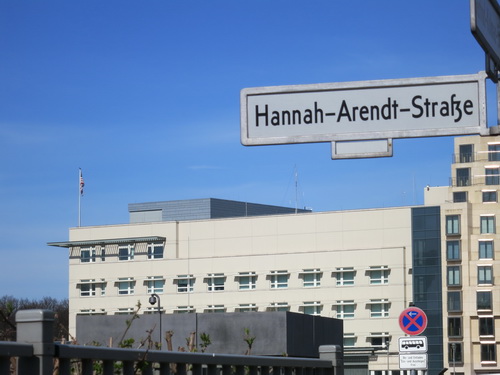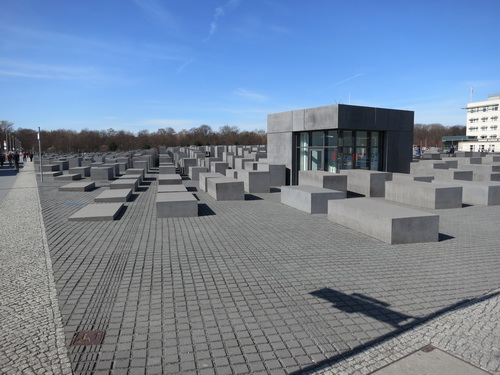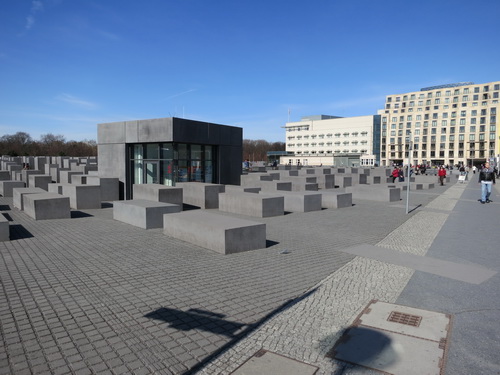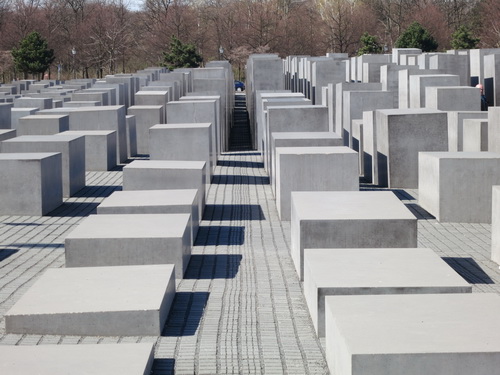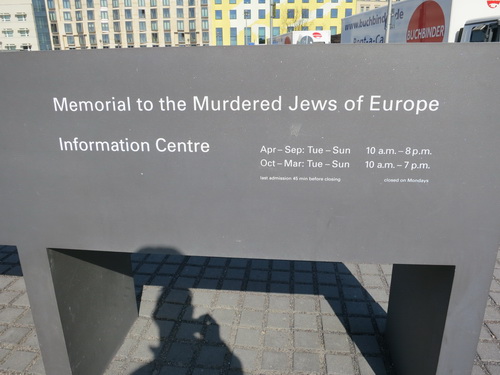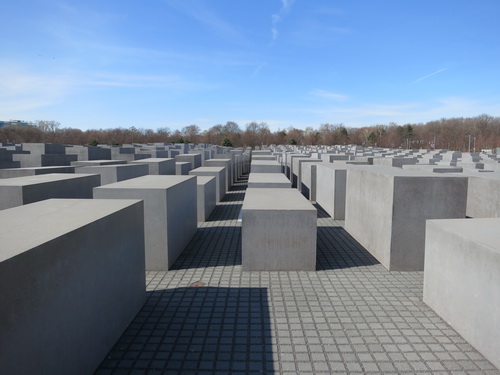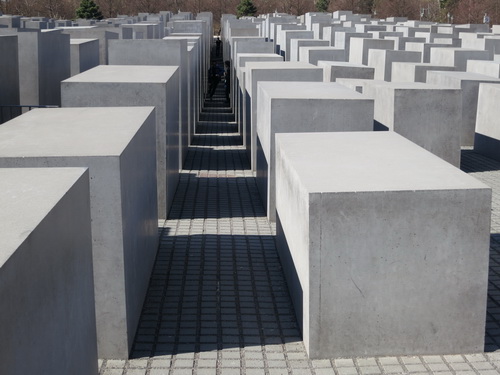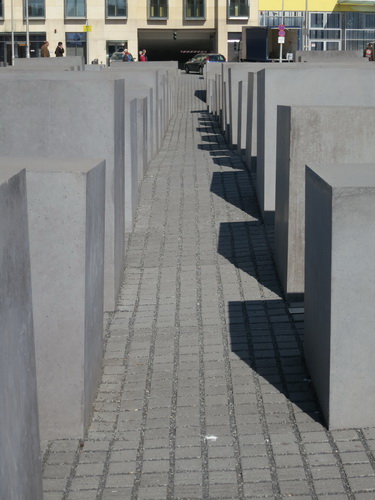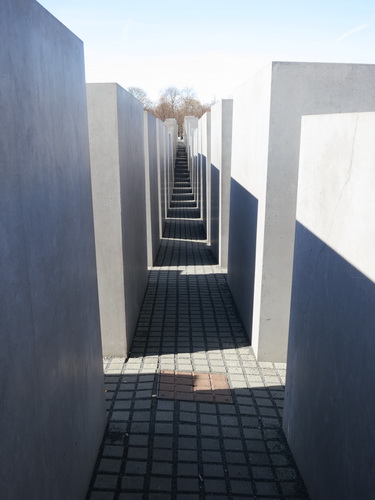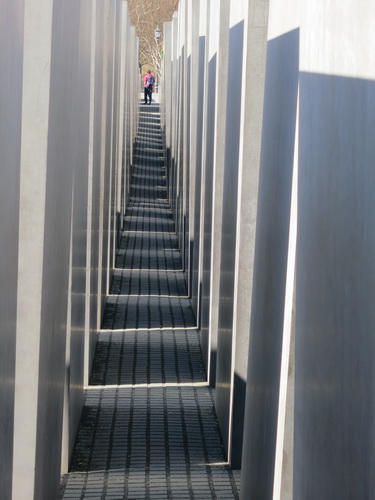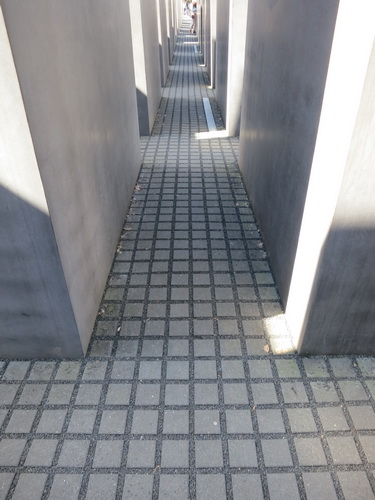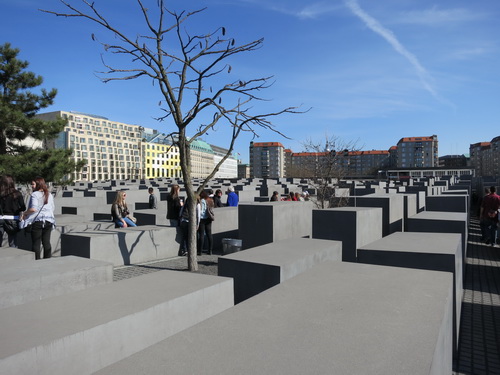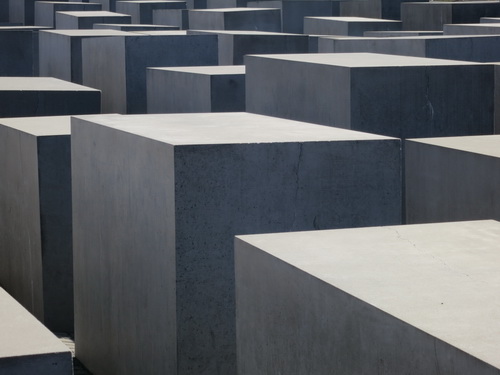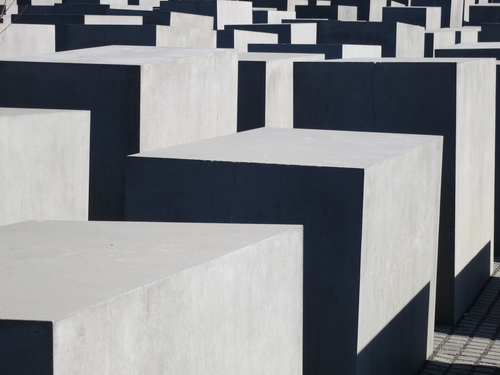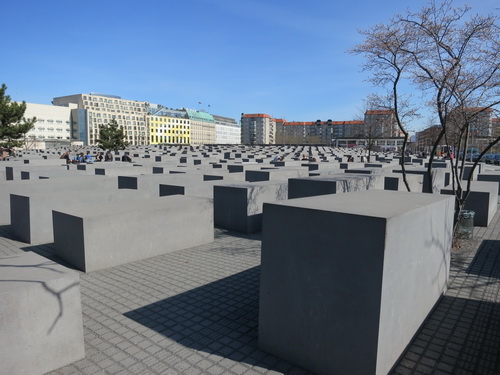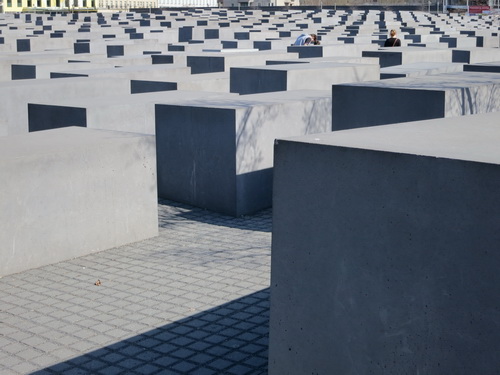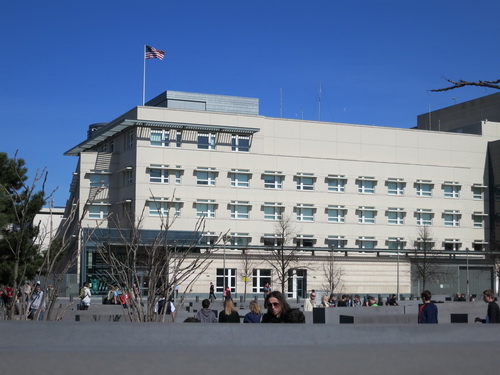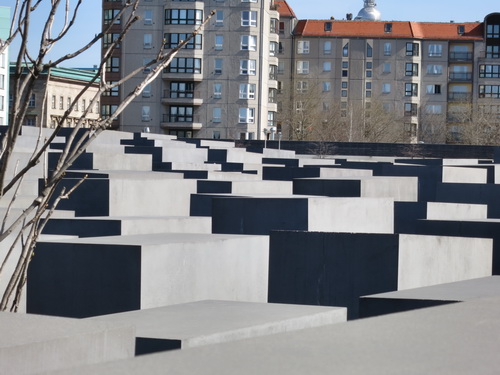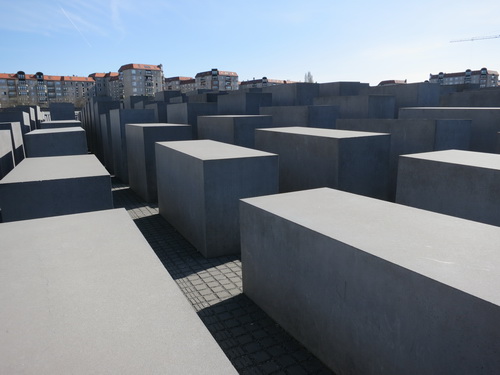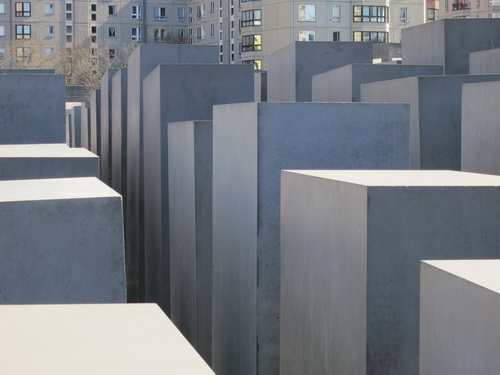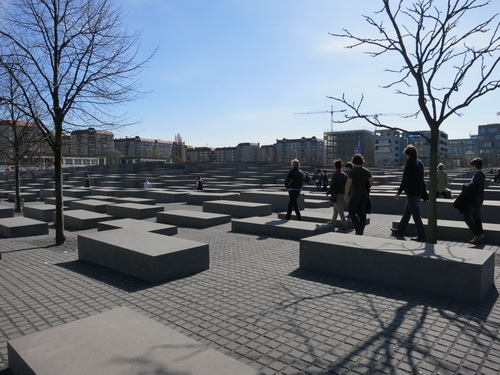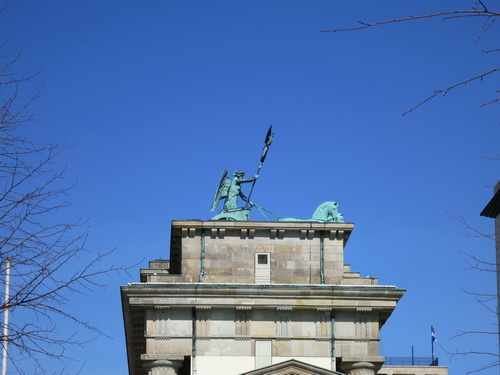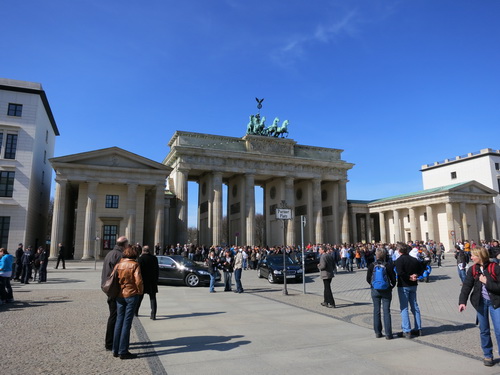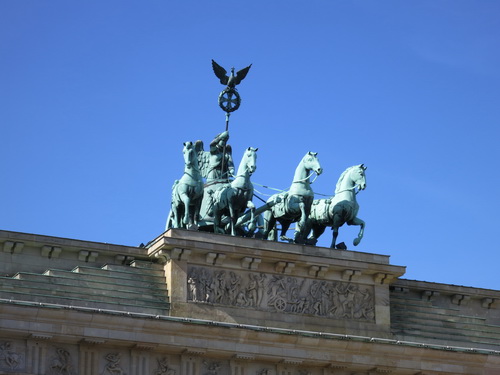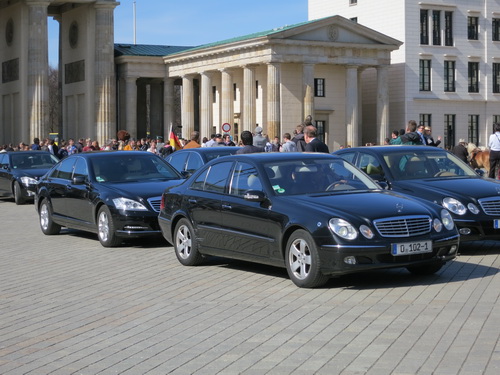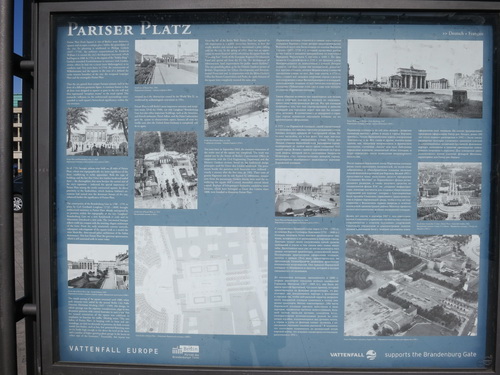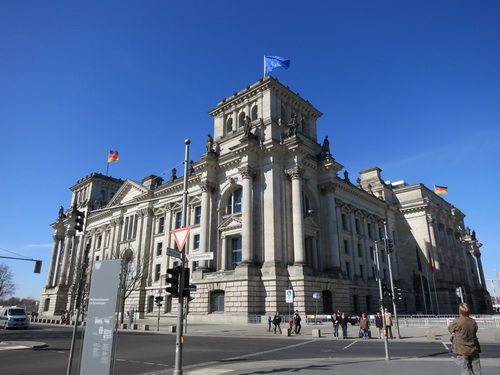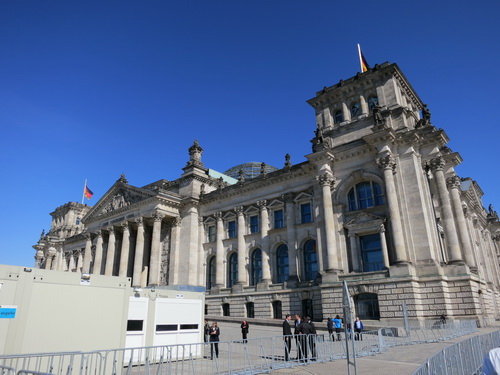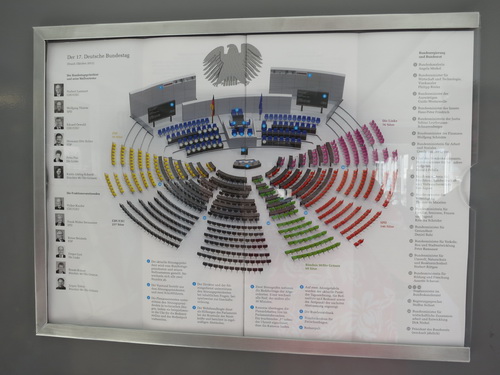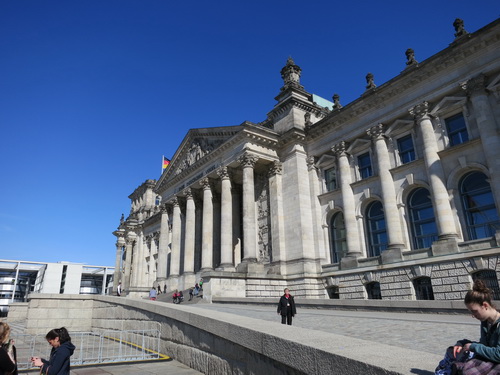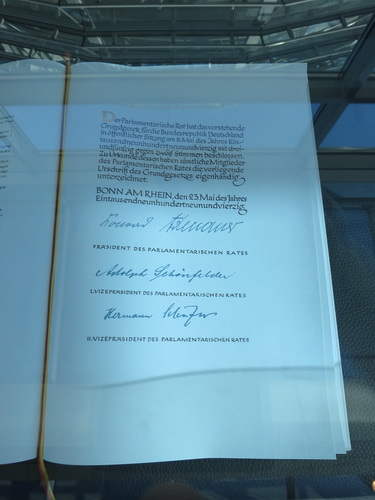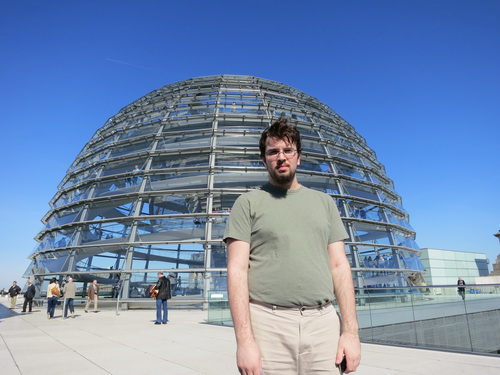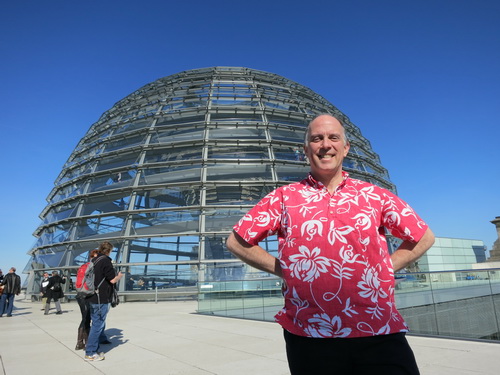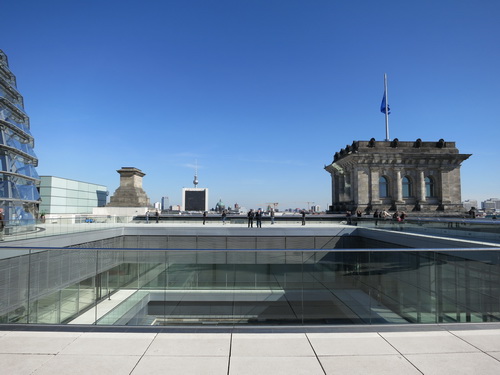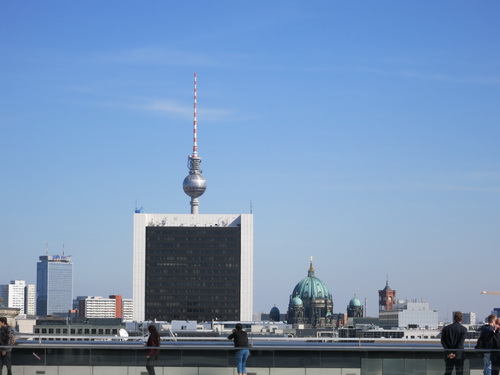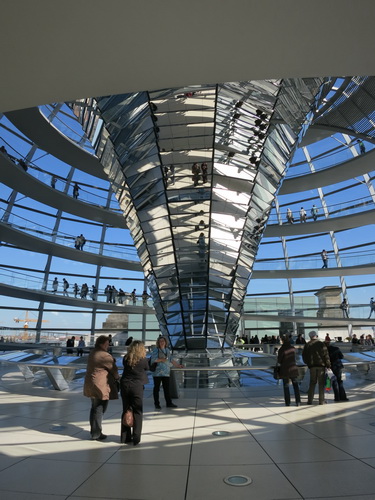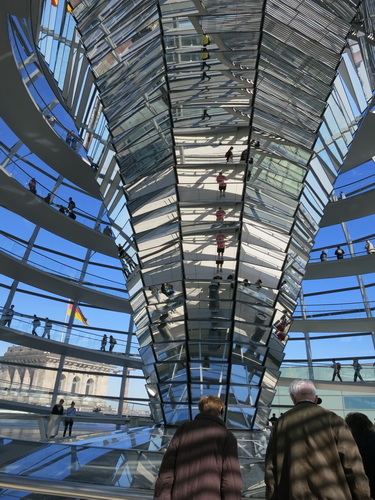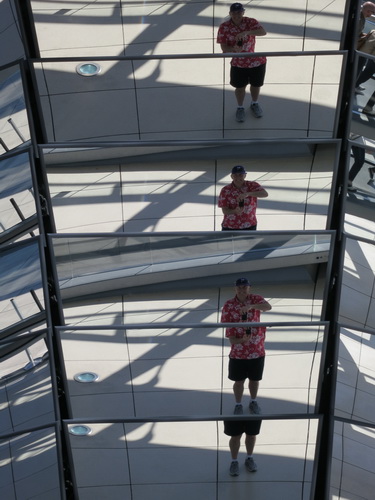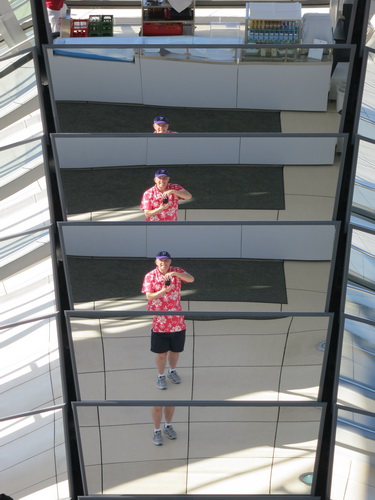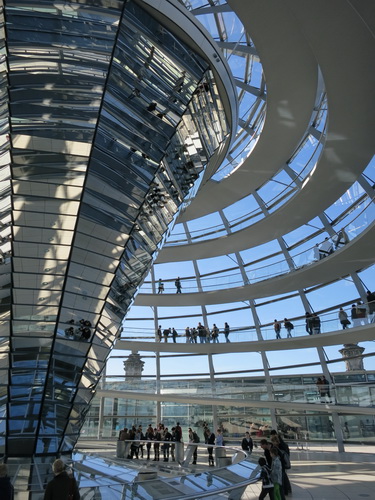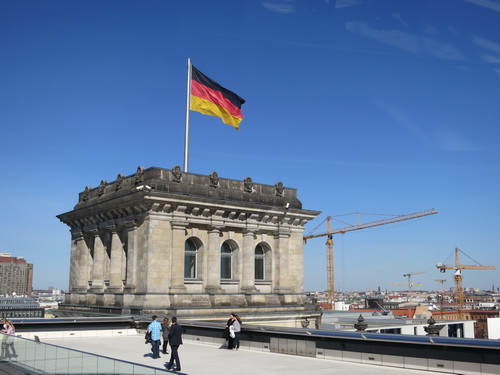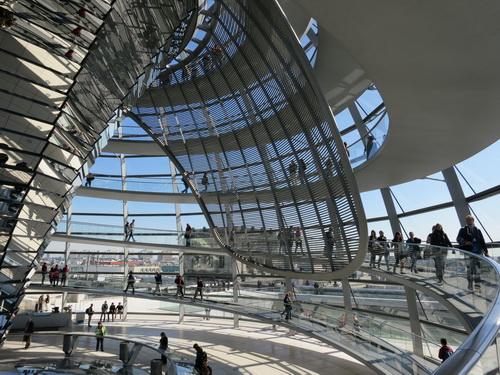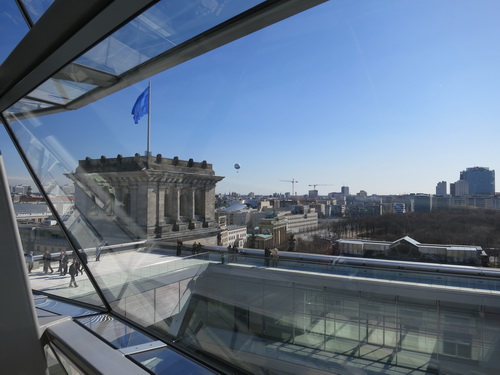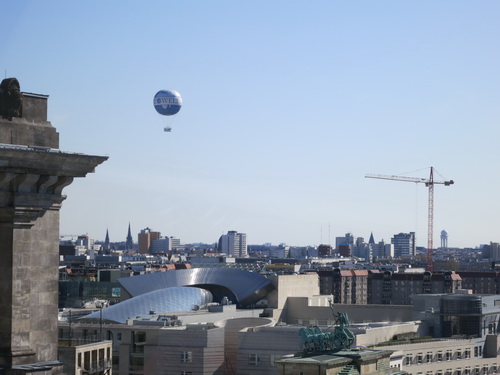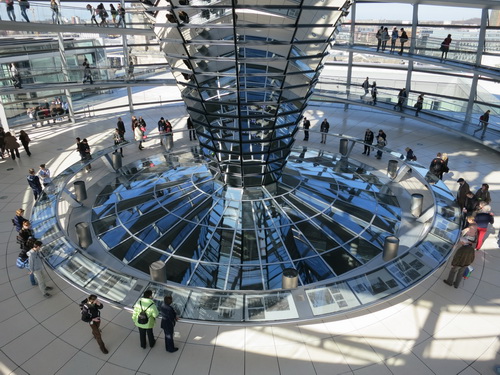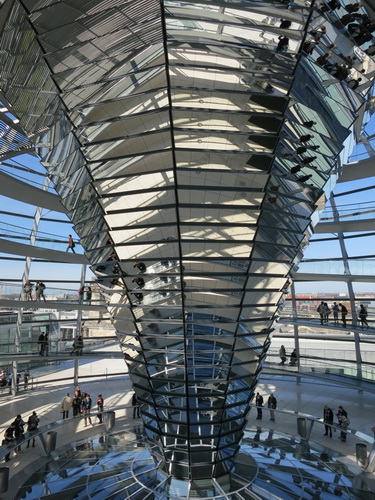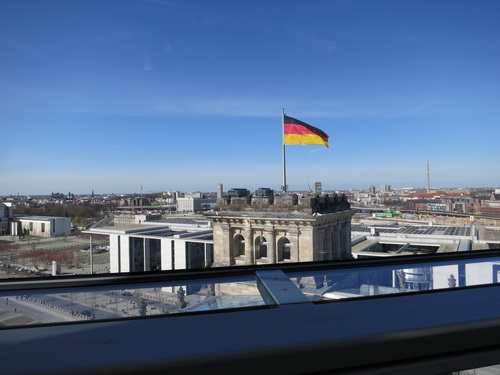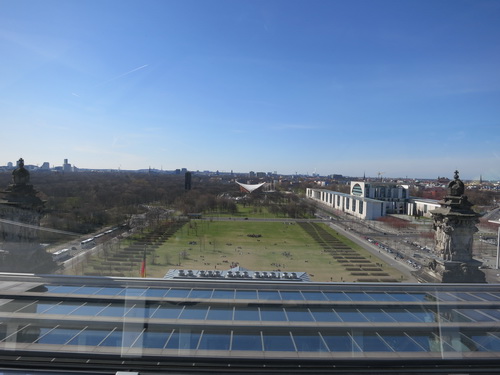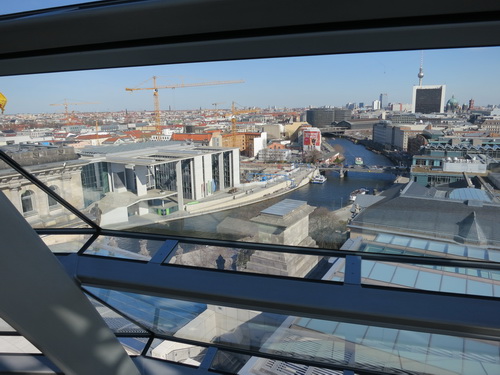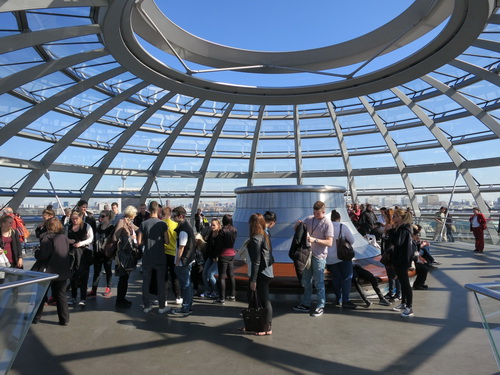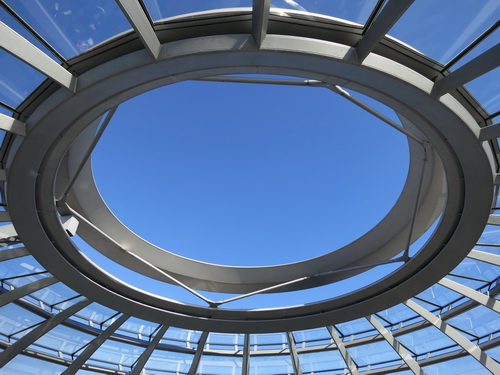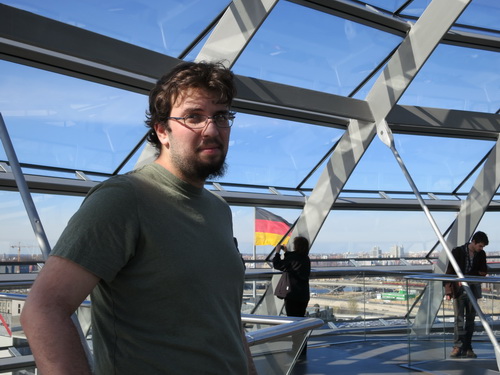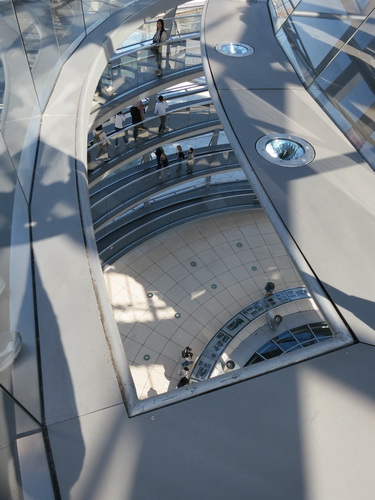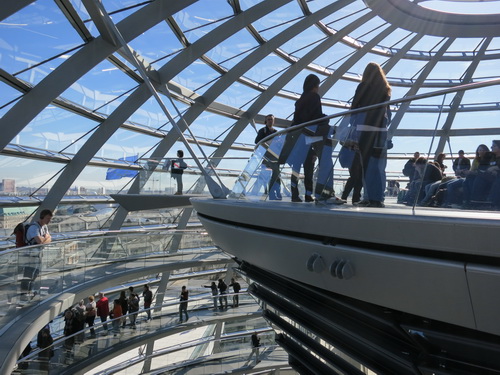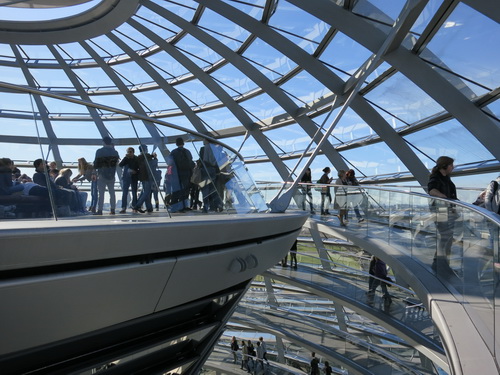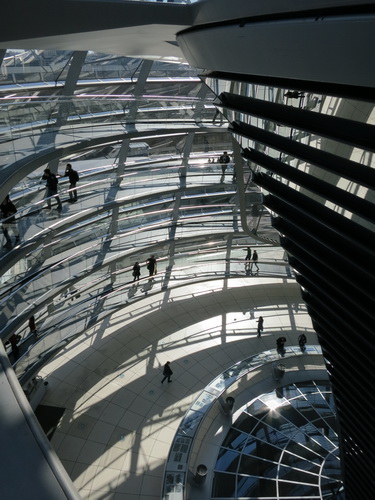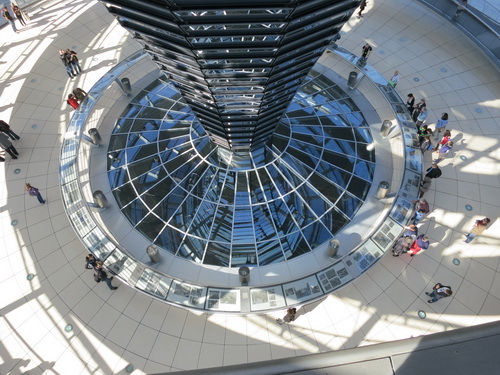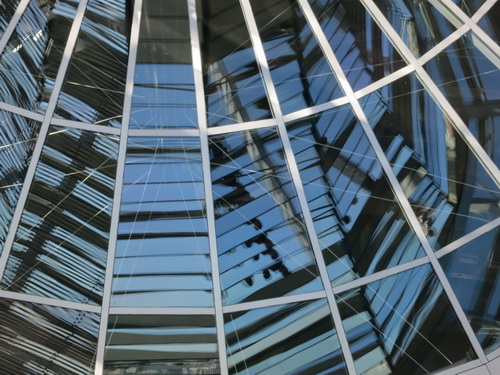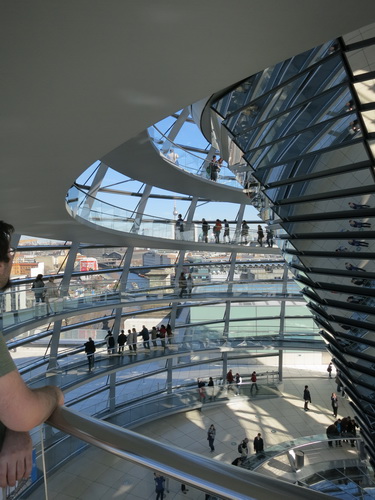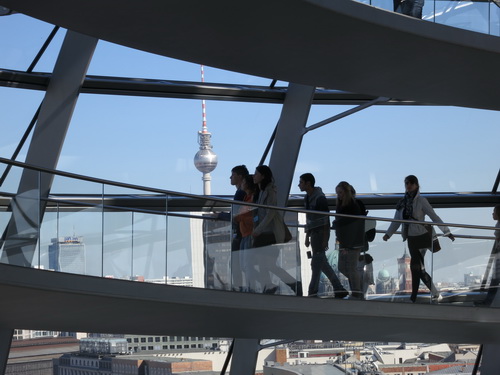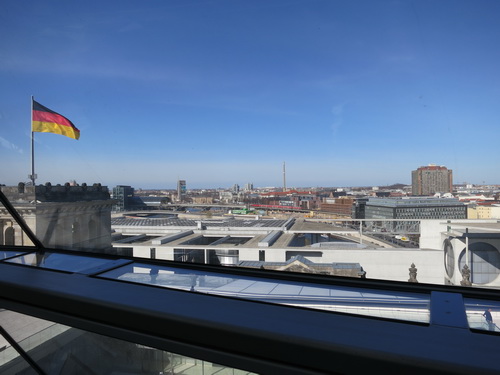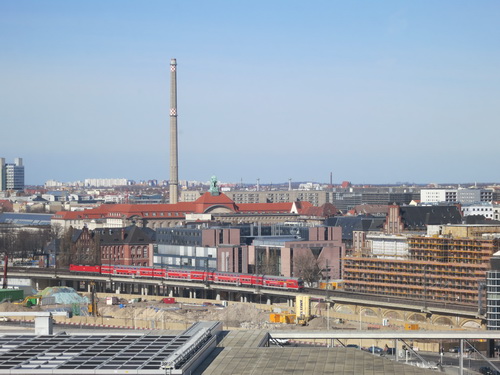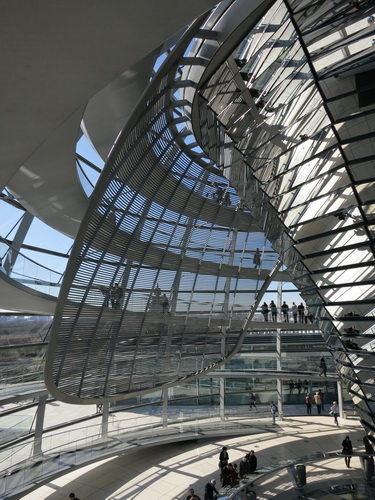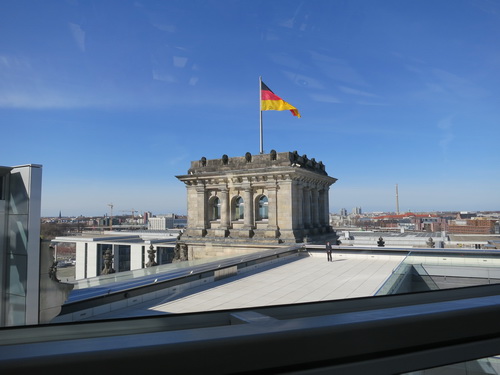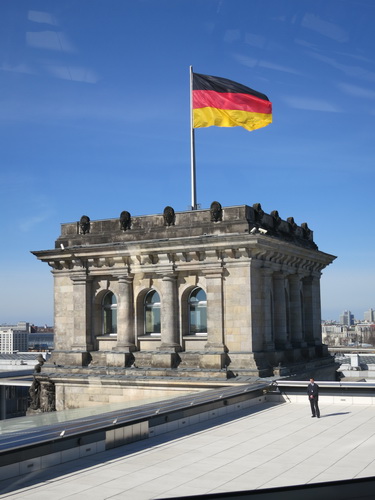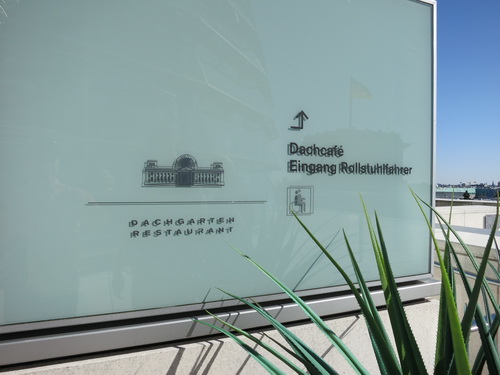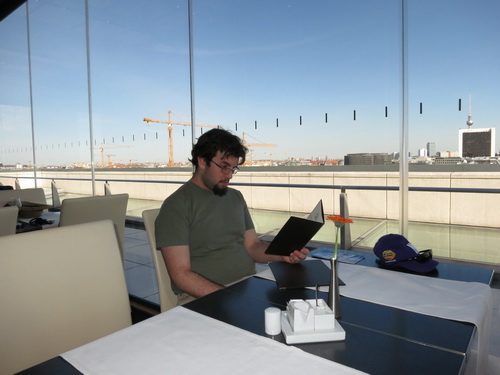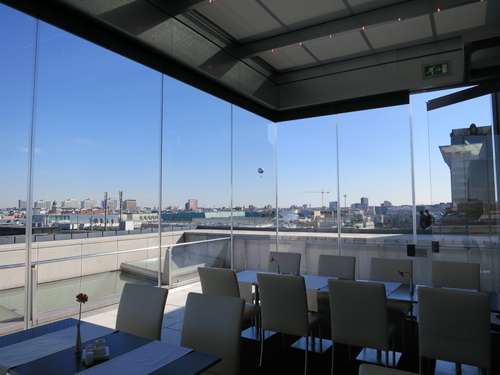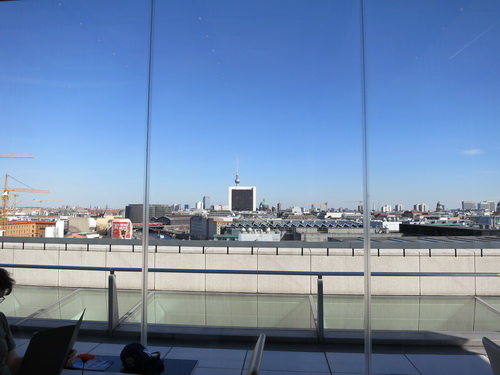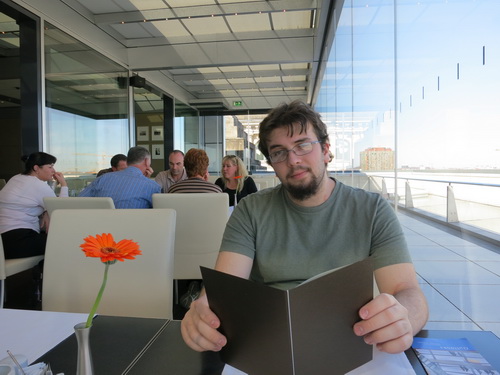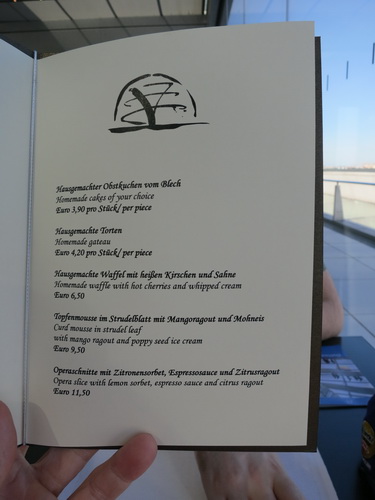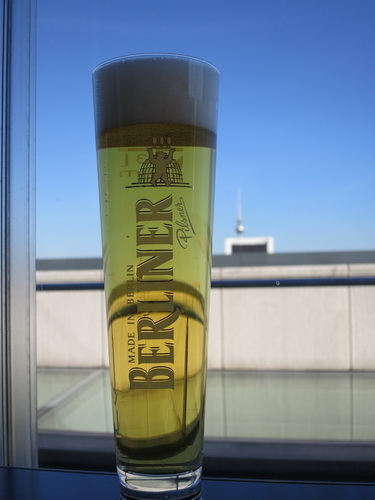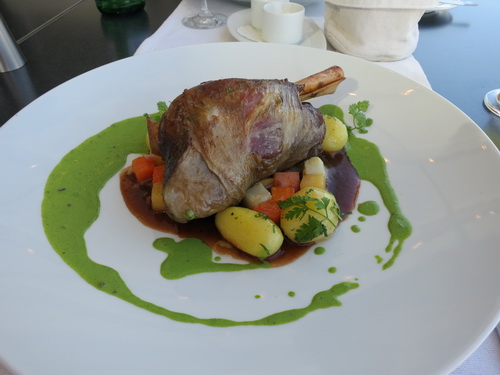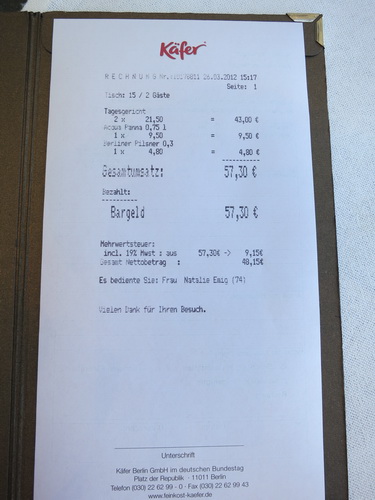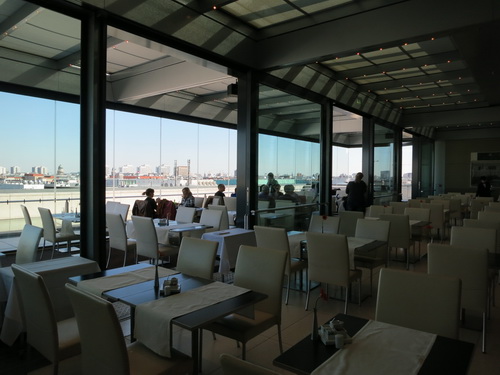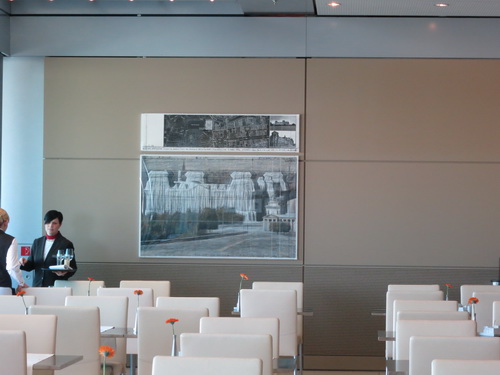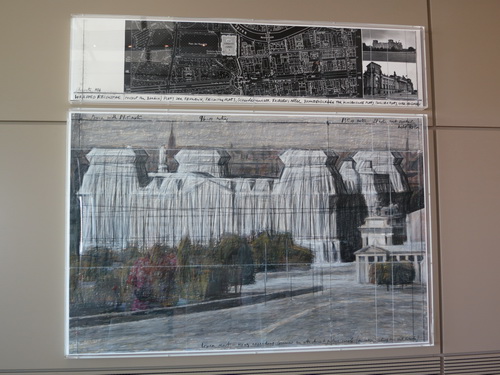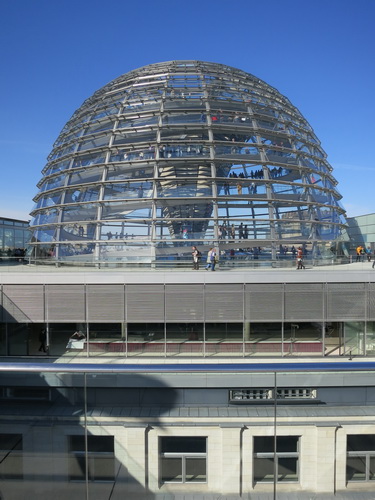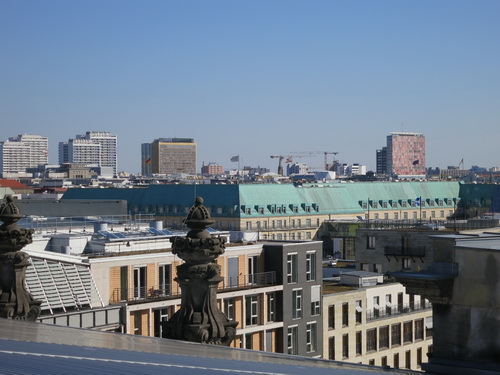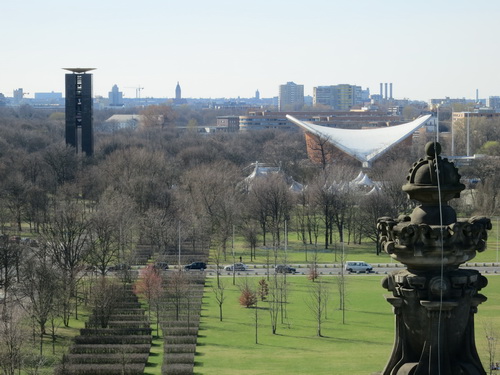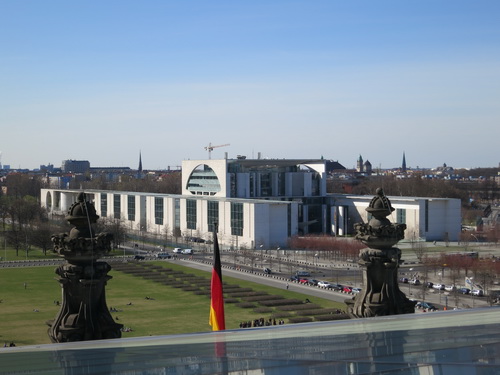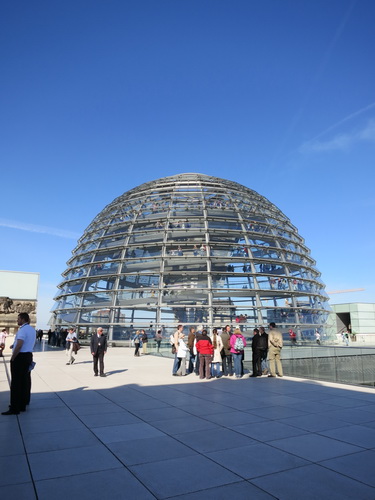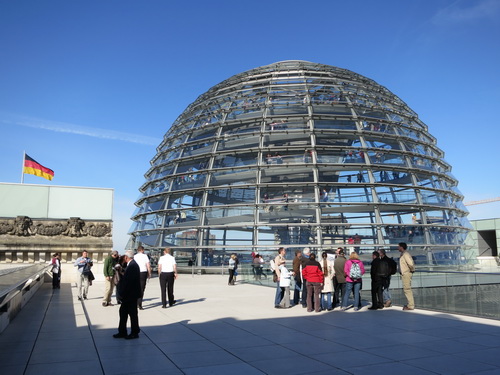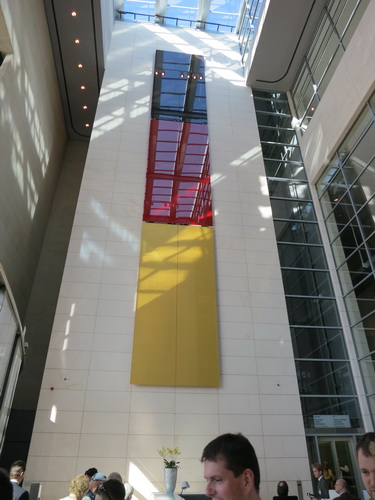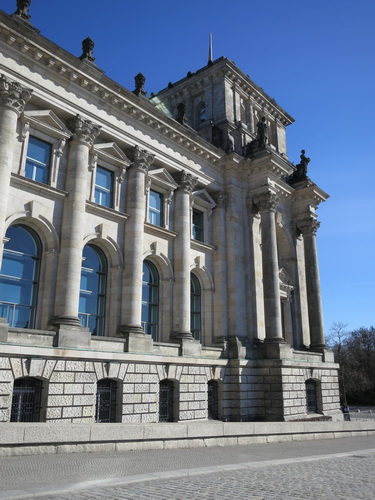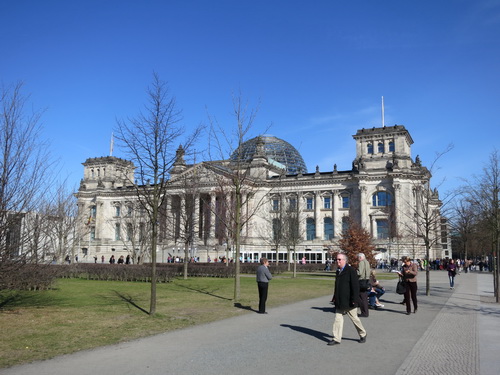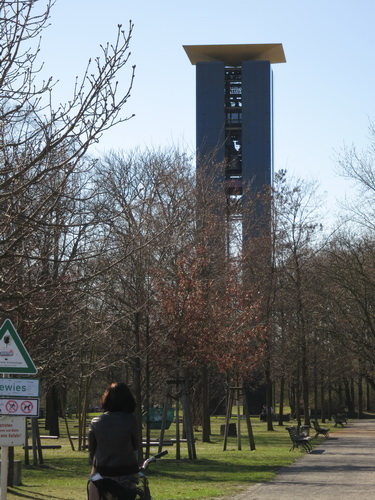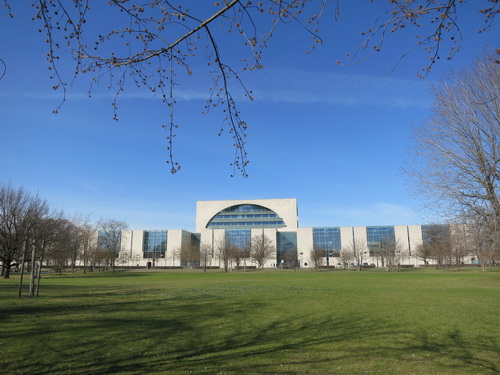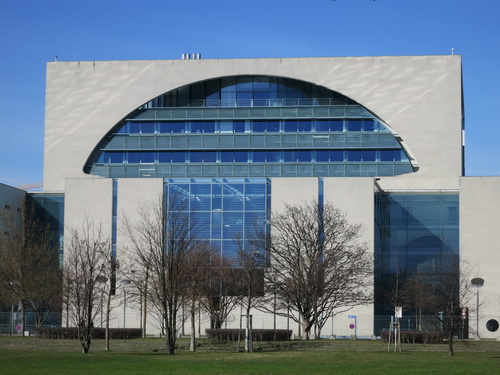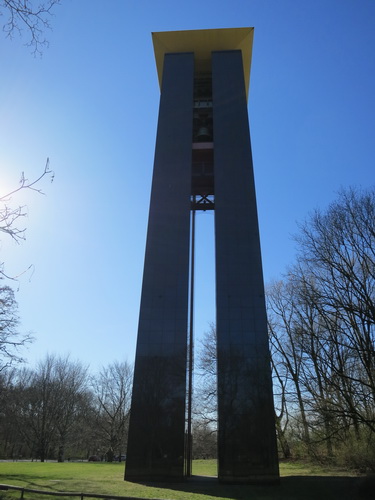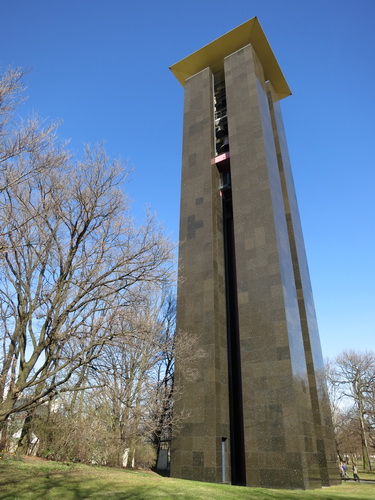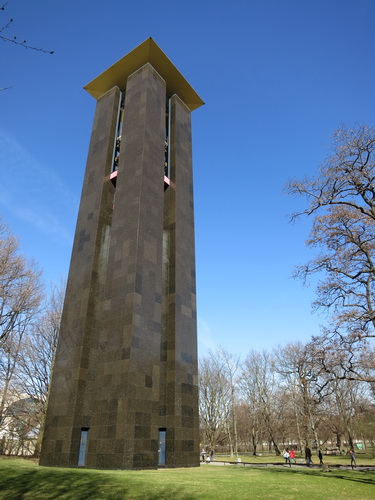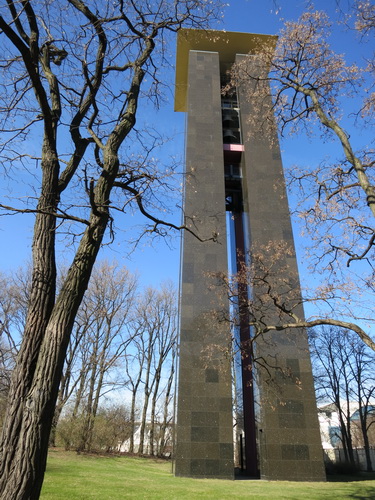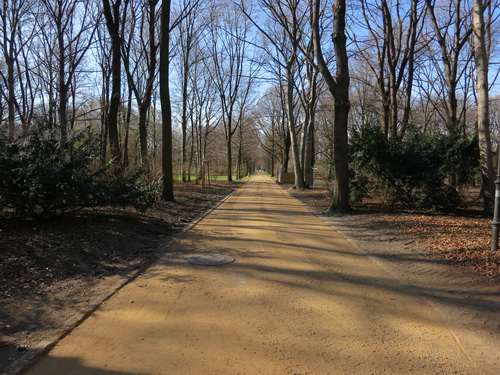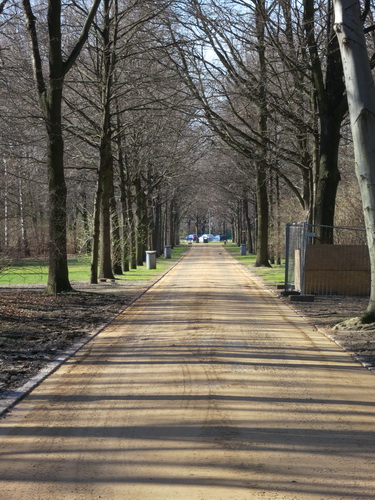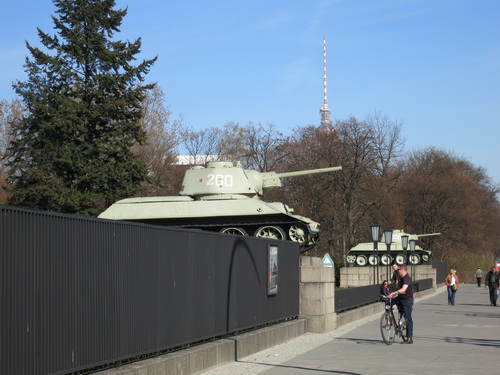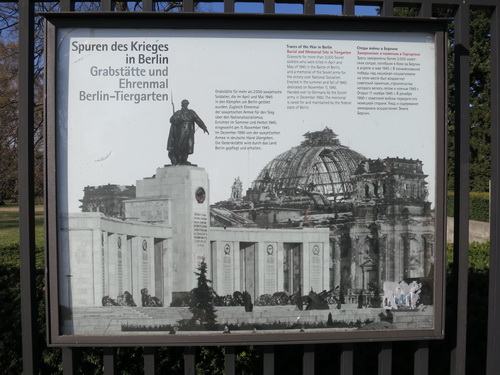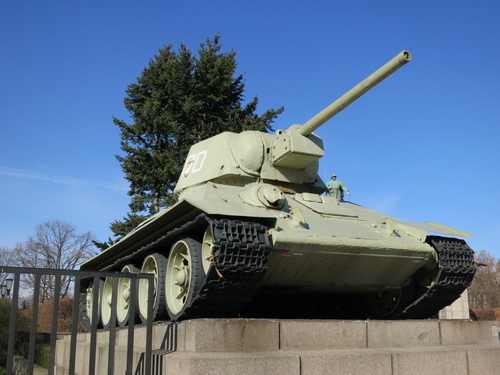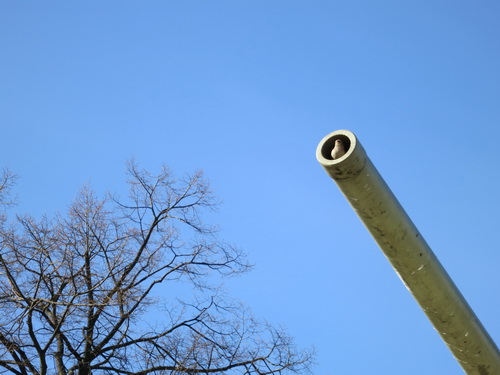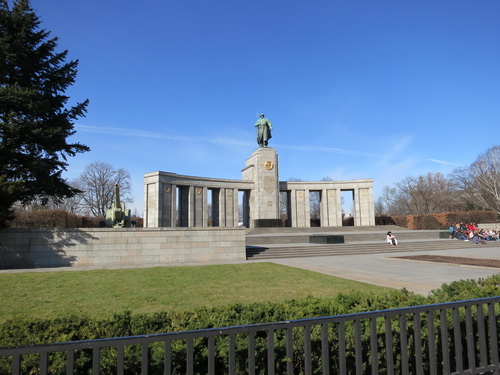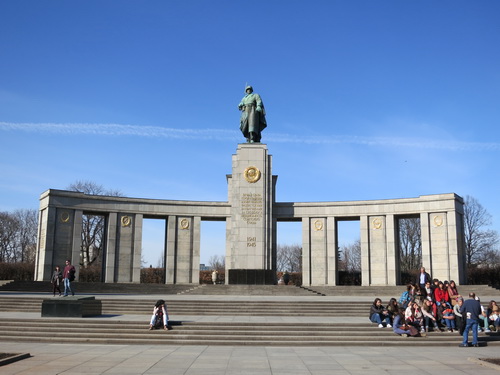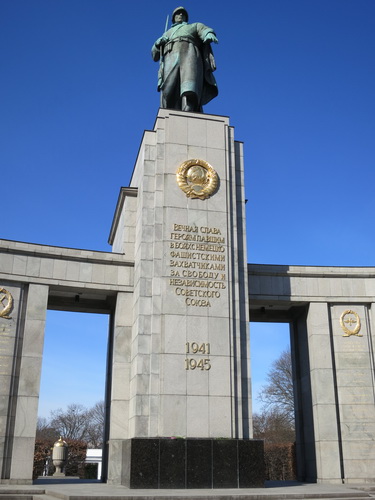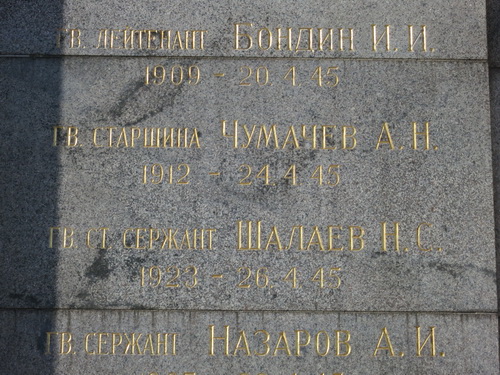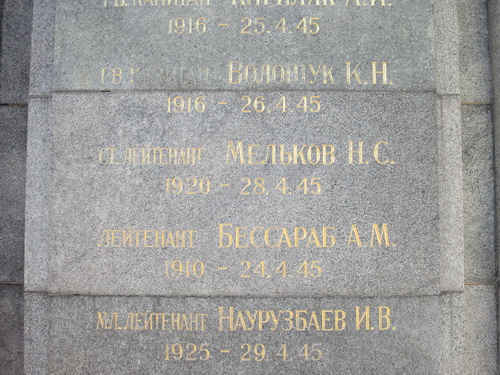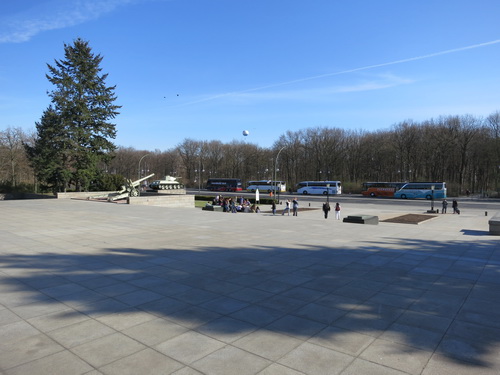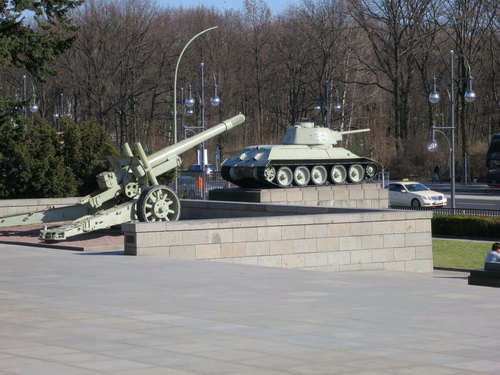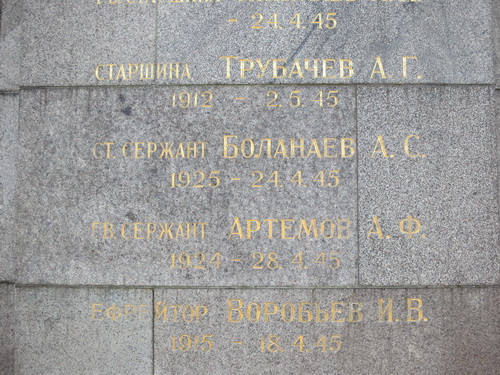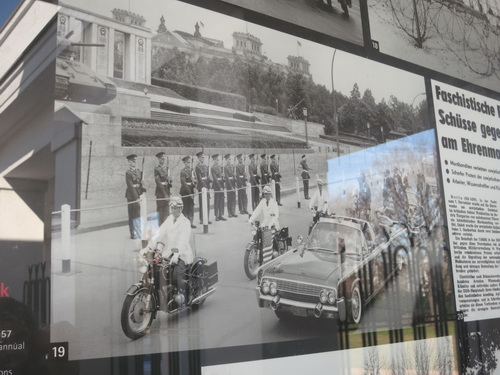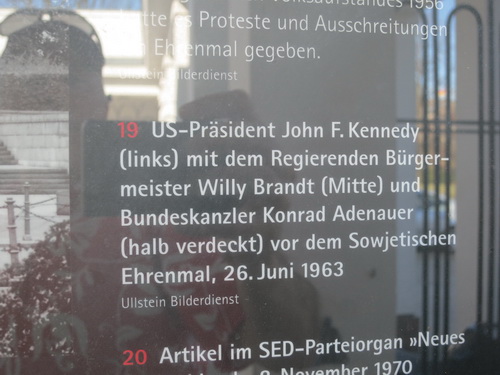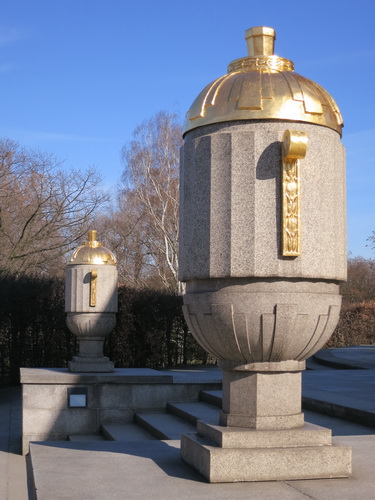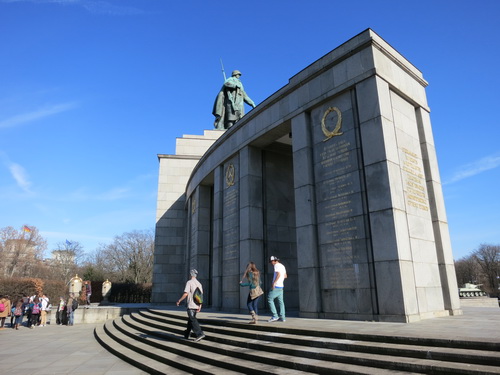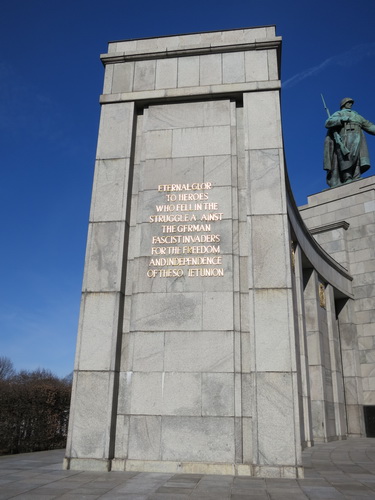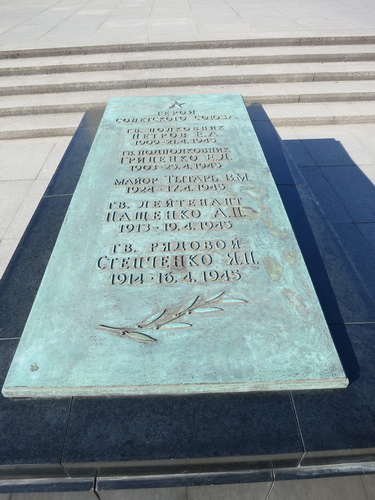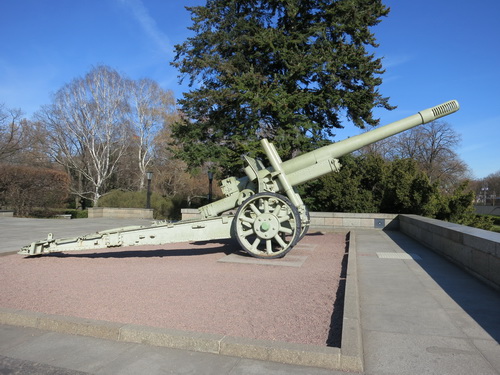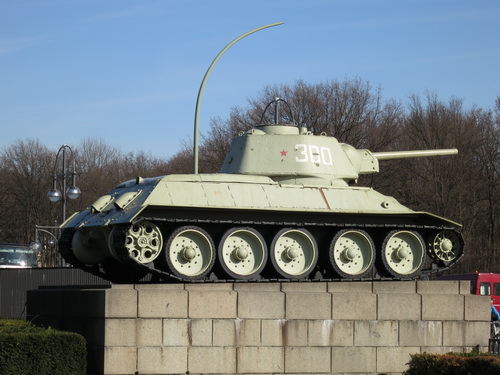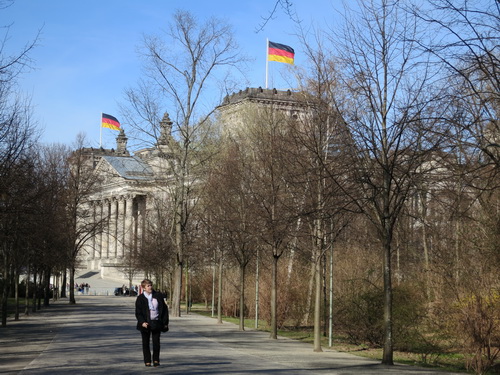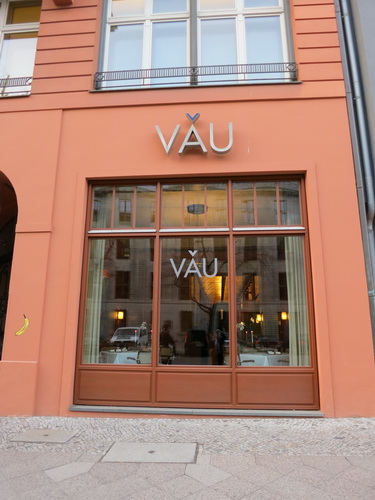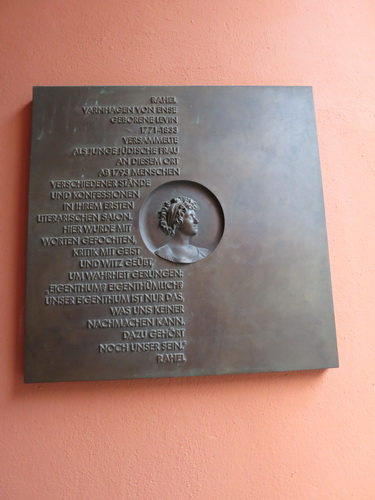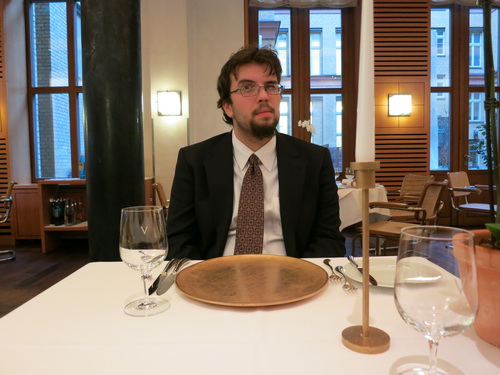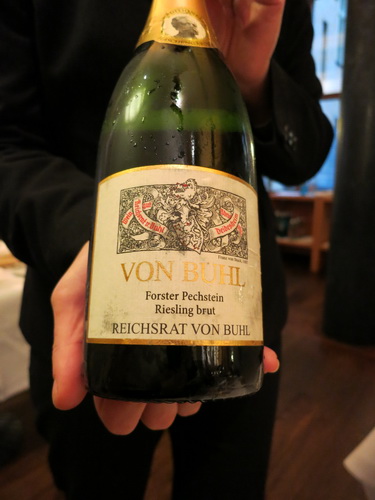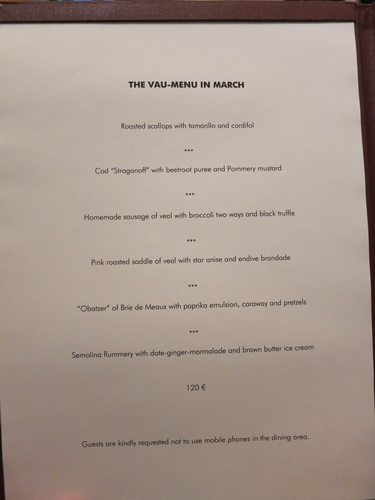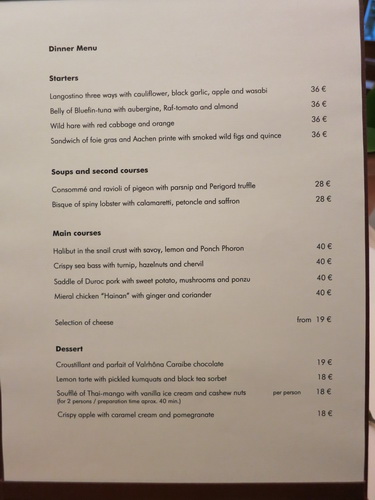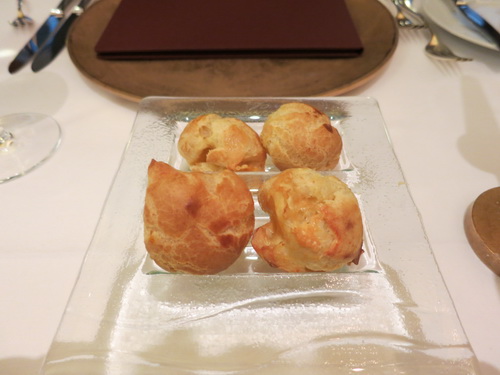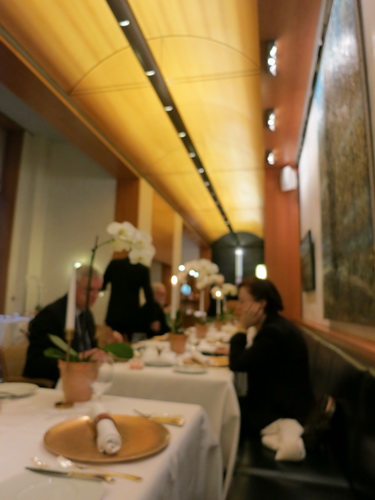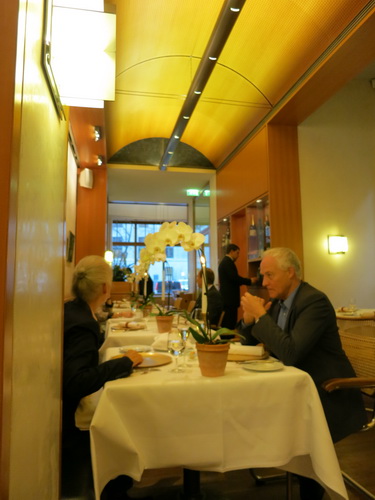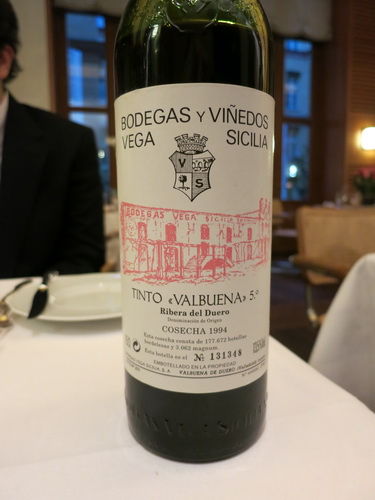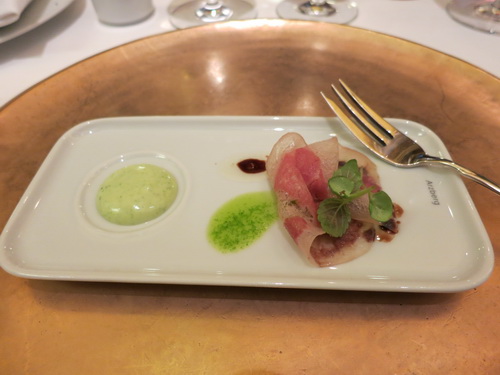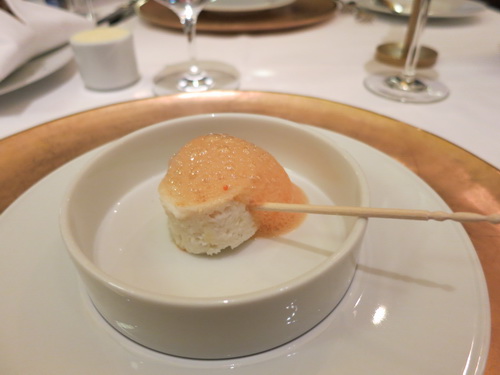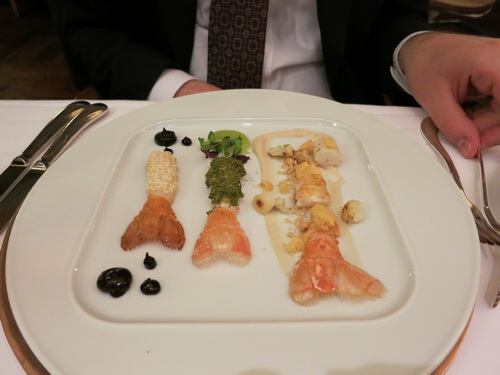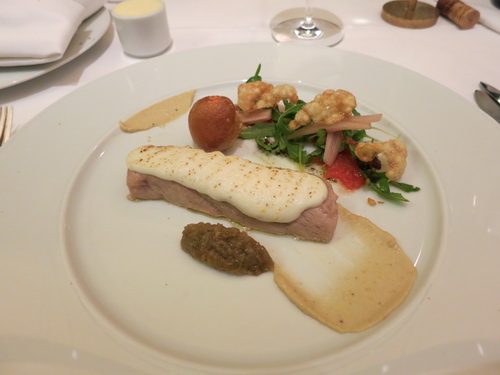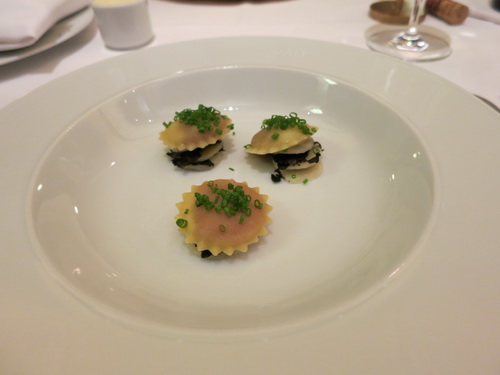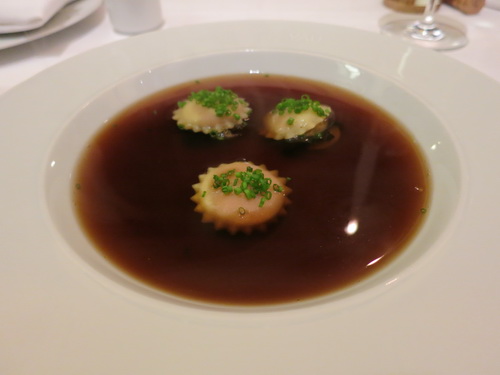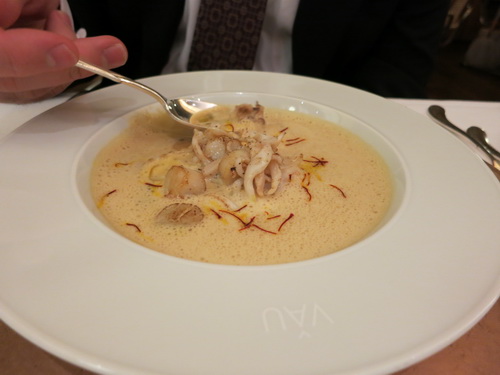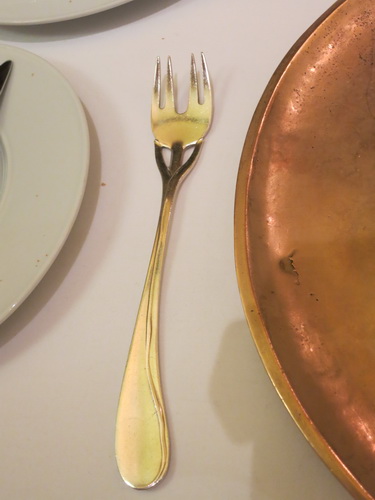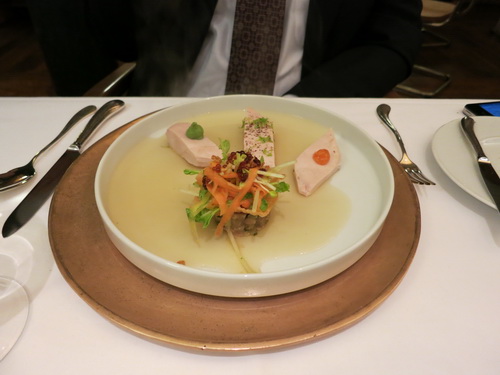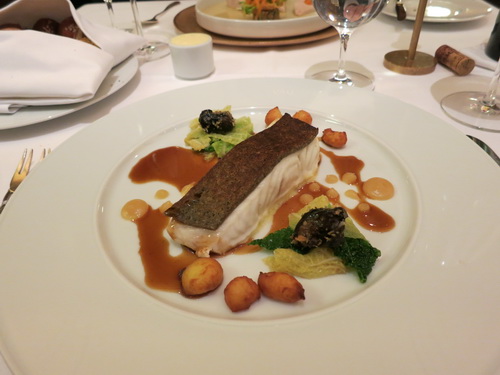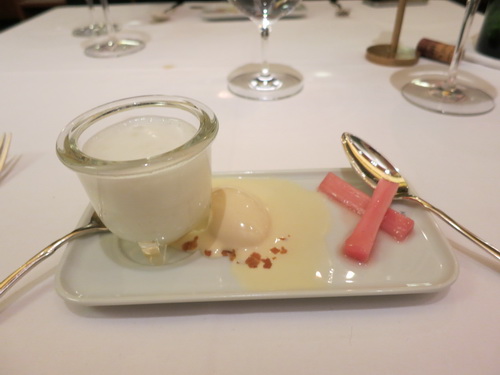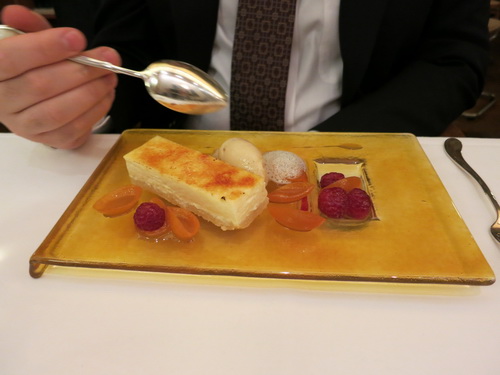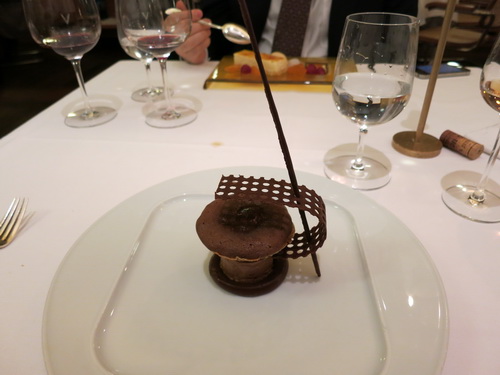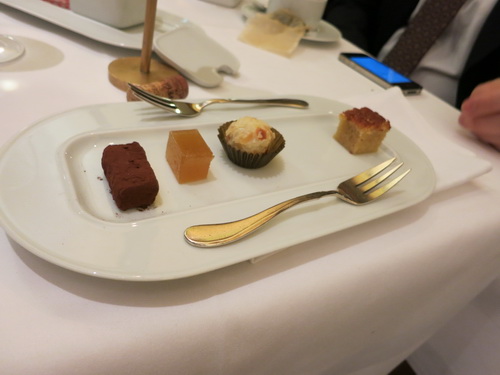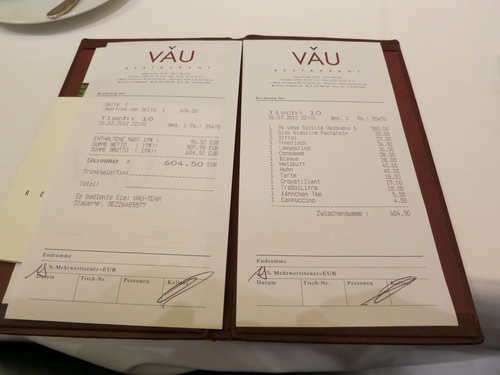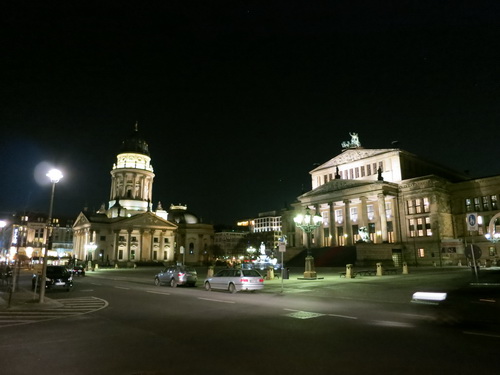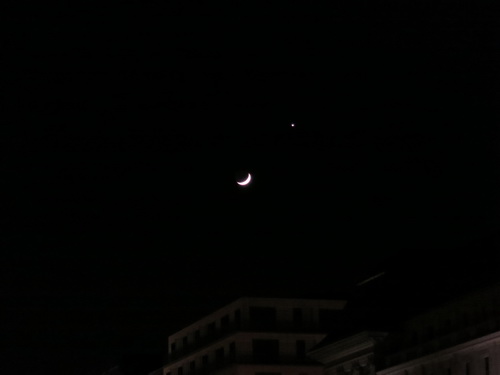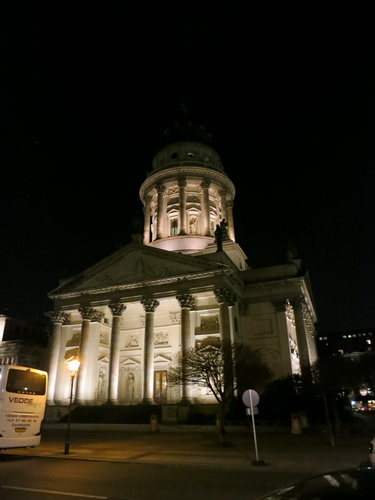 ---

Last updated Saturday, September 8th, 2012.
© 1997-2023 slivka.com. All rights reserved.