---
Tue
May-18
B & R Day 7: 16.4 bike miles, Miho Museum, Westin Miyako Kyoto, Ryokan Yoshida Sanso
After a lovely breakfast and packing up, we drove 3 hours -- passing the town of Obama along the way -- to the Konze-no-sato Ritto Gardens on the outskirts of Kyoto for our final bike ride. We rode for ~6 miles to the Miho Museum which was designed by I.M. Pei. We had a light lunch (of tea sandwiches) at the Pine View we enjoyed the exhibits. Then it was back on the bike for a ~10 mile ride to the Kasuga Jinja Temple and the end of our bicycle riding for the trip. After a Proseco toast and a quick visit to the temple, we hopped on the bus for the ride to our lodgings for the night:

Westin Miyako Kyoto
Keage, Sanjo, Higashiyama-ku
Kyoto, 605-0052, Japan
+81.75.771.7111

After showering and changing, we took a quick walk around town to find an ATM (no luck). We walked by a building where students were studying in classes, and the encouraged Ben to talk photos of them -- an experience we had several times on this trip. As we walked back to the hotel, we noticed a woman staring into one of the many streams that ran through the city -- and we saw a turtle! Back at the hotel, we piled into taxis for a short drive to:

Ryokan Yoshida Sanso
59-1 Yoshida-shimo-ooji-cho
Sakyo-ku, Kyoto, Japan
+81.75.771.6125
www.yoshidasanso.com

where we enjoyed a lovely Kaiseki meal accompanied by a special house sake. We ate perhaps the two most challenging dishes of our trip here: Shiokara (fermented squid guts) and sea bream milt tempura. Soon after our meal began, three Geisha (two in training, one who had earned her wings) came in to entertain us with talk and dancing, wrapping up with a rock-paper-scissors drinking game! The bicyclists triumphed over the Geisha -- perhaps that was their intention? :-)

Then we had a lovely ~40 minute walk back to the Westin that passed through a very, very large graveyard.
---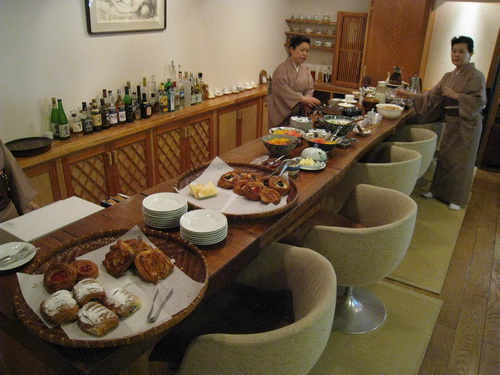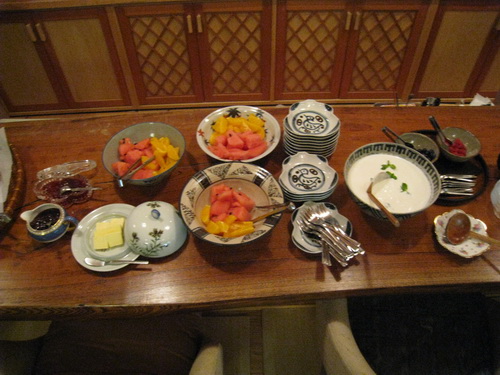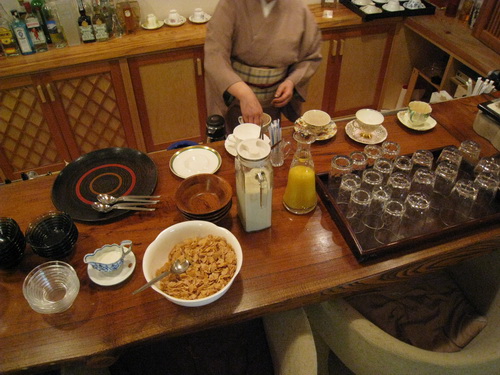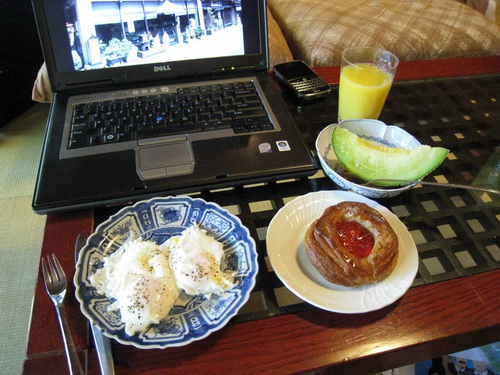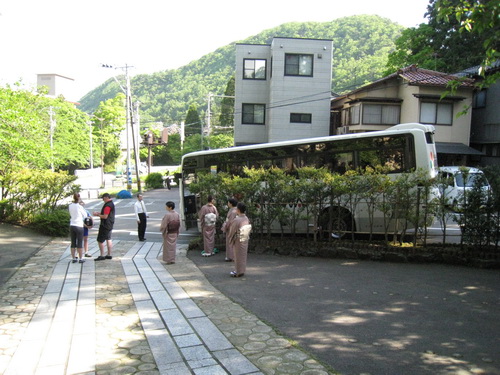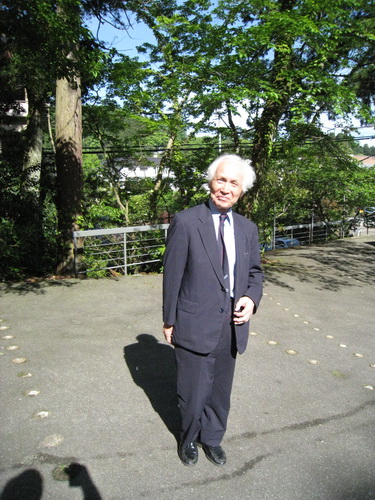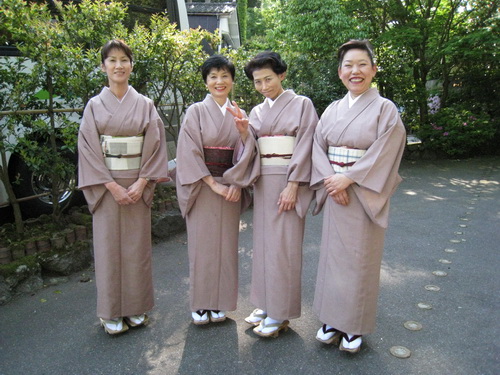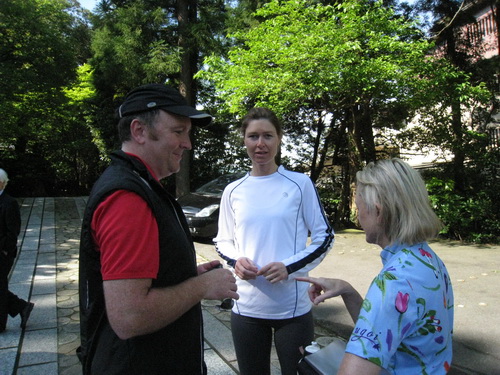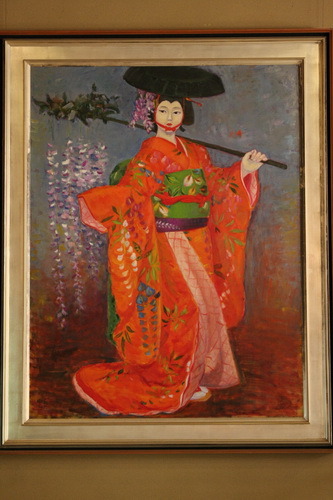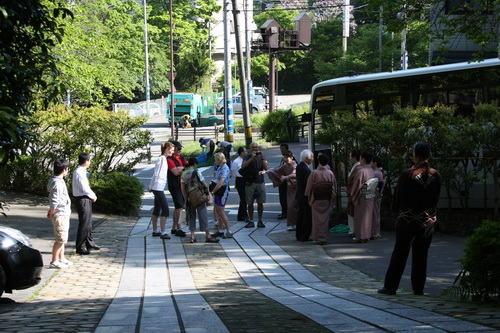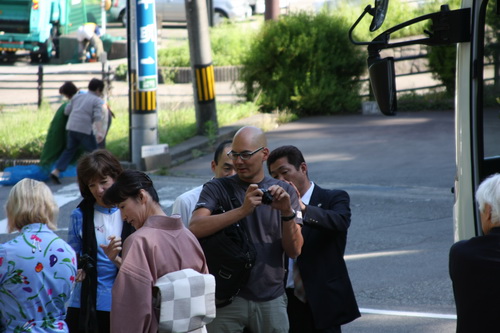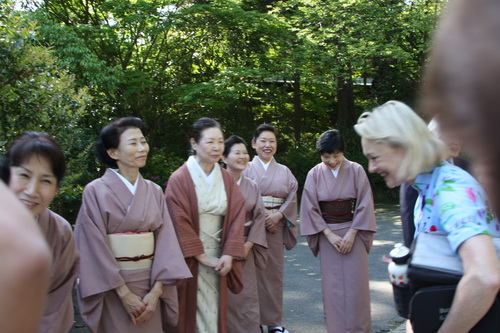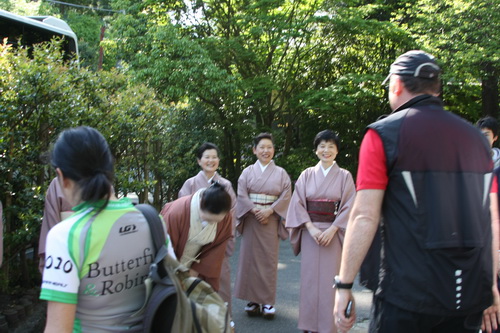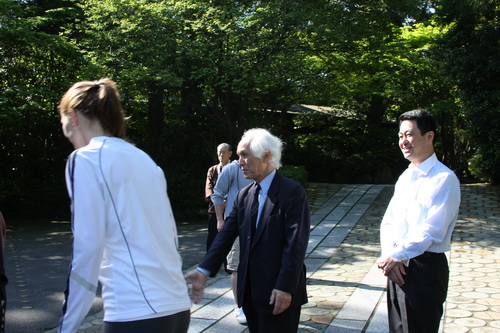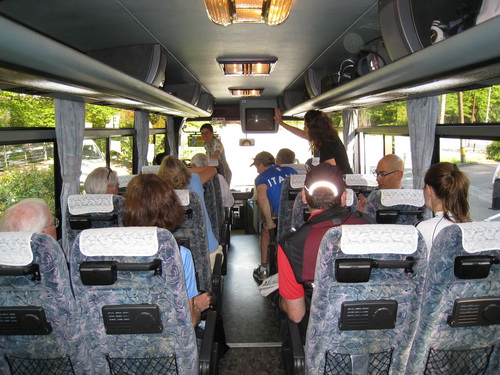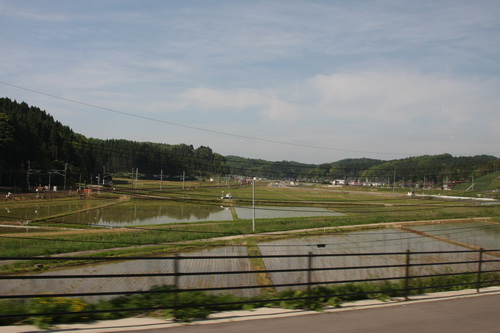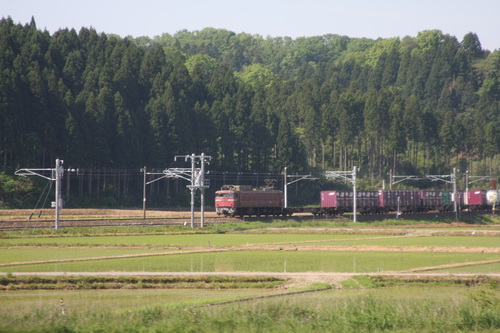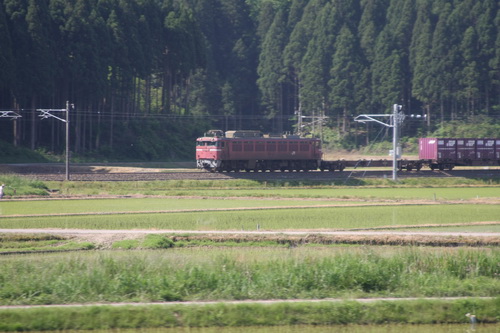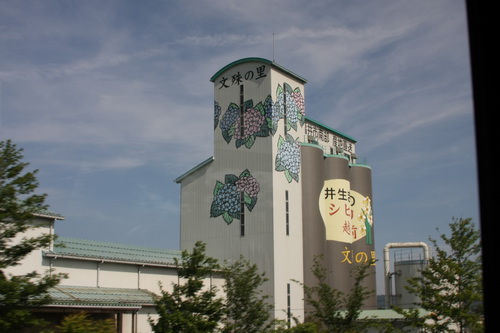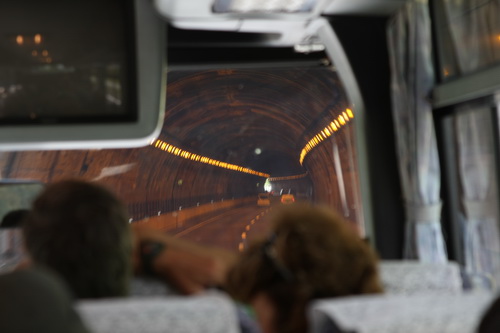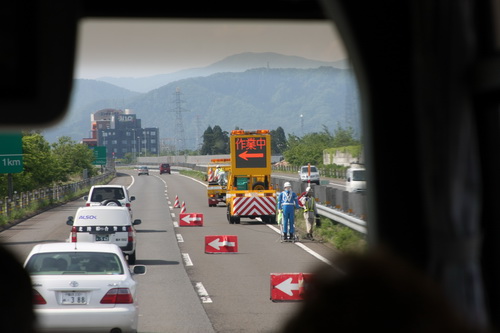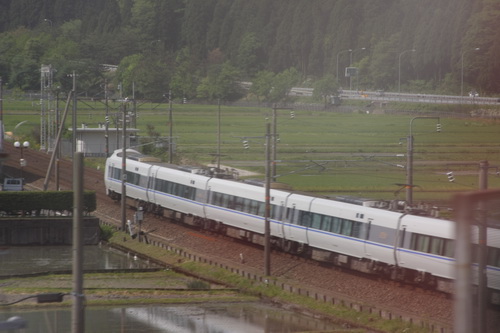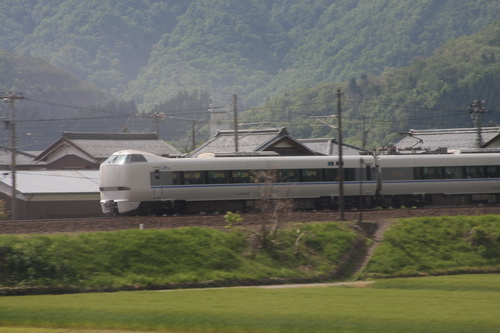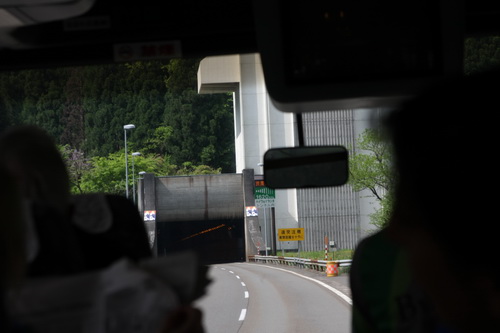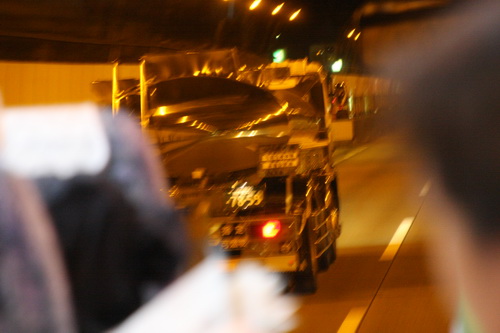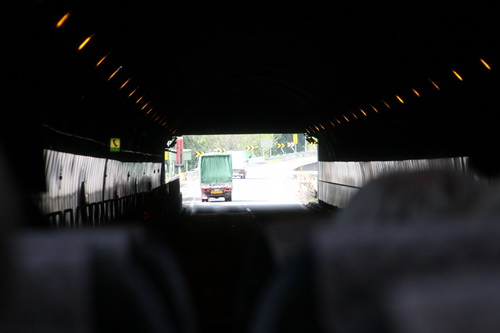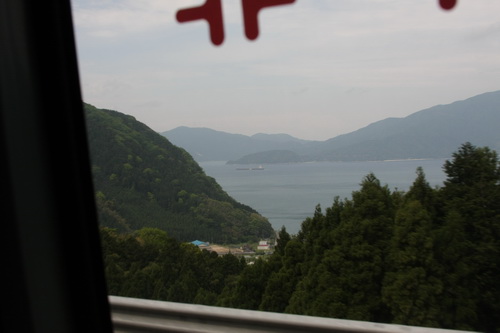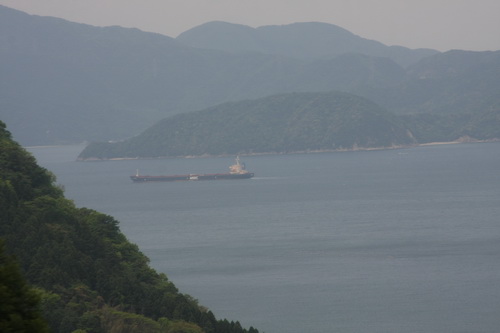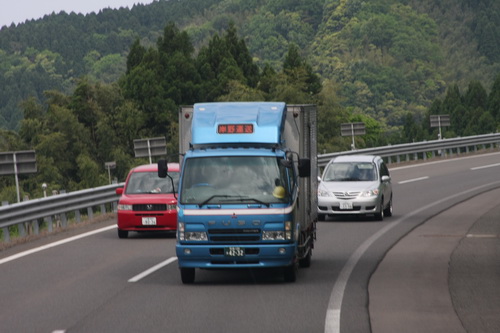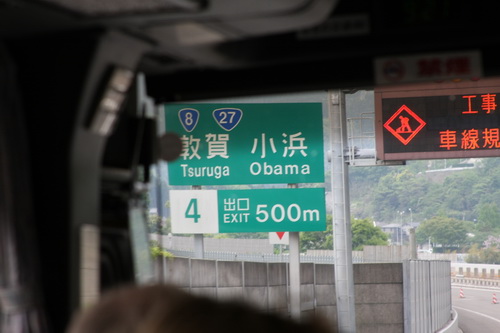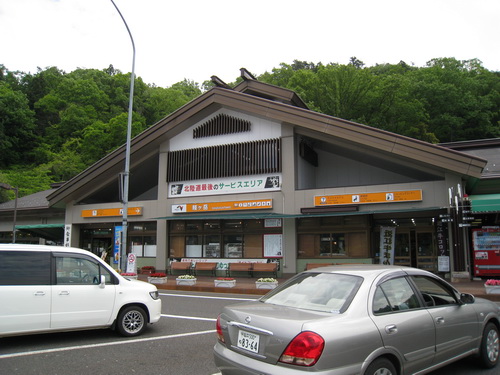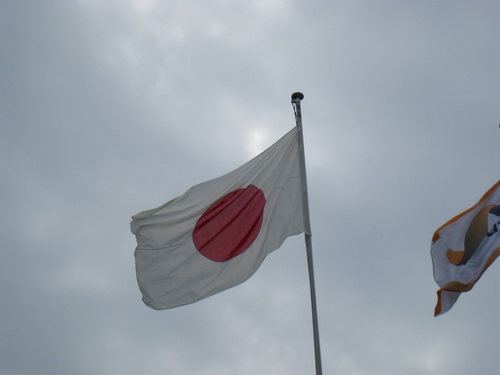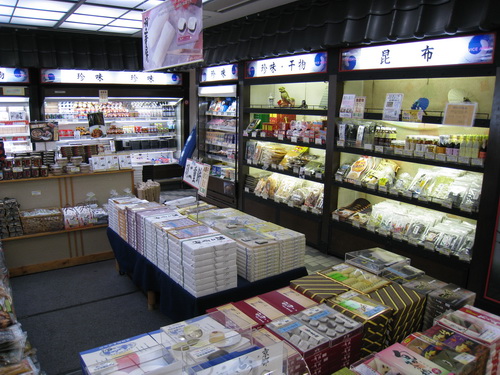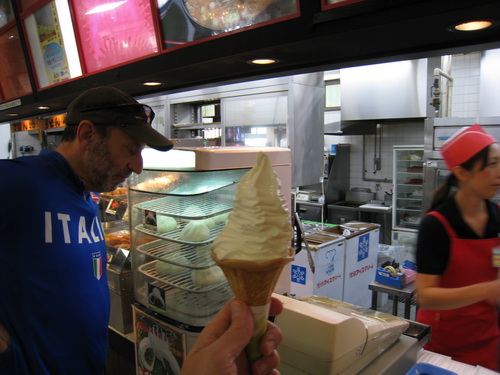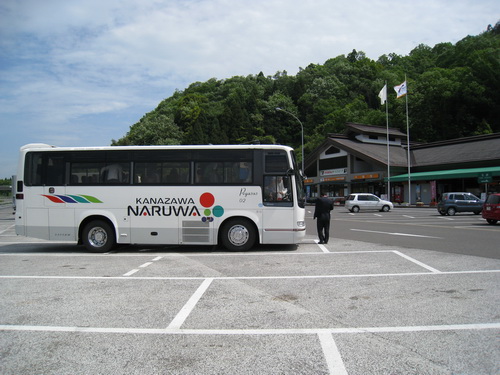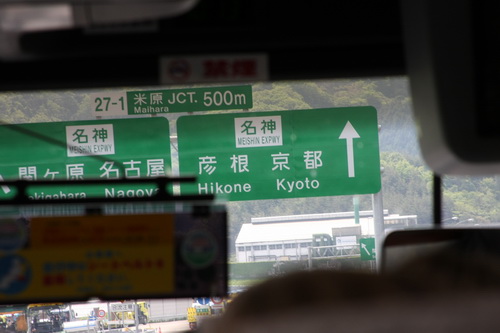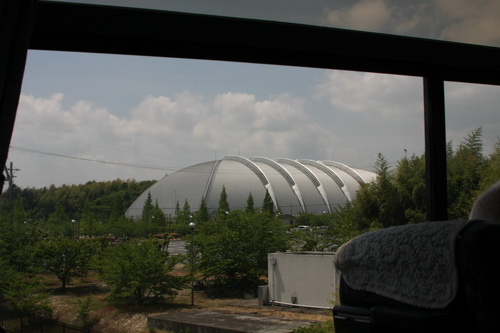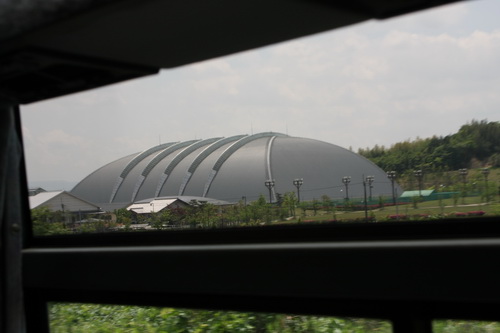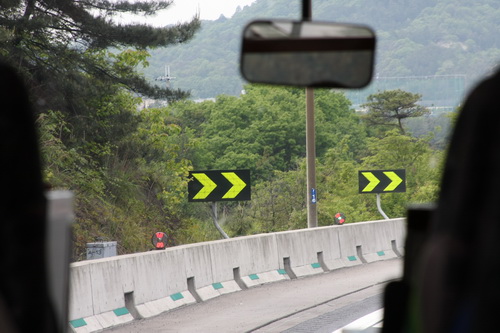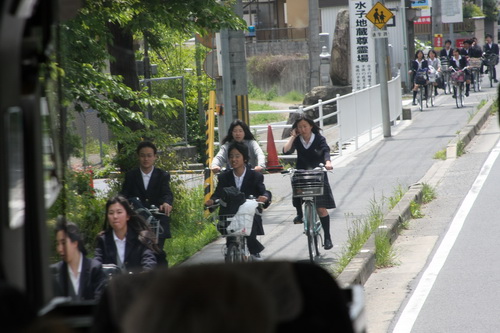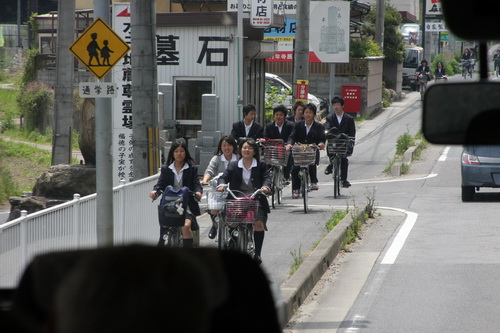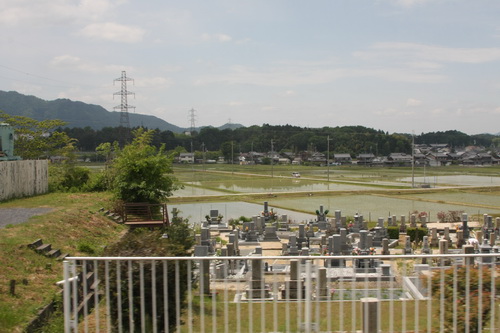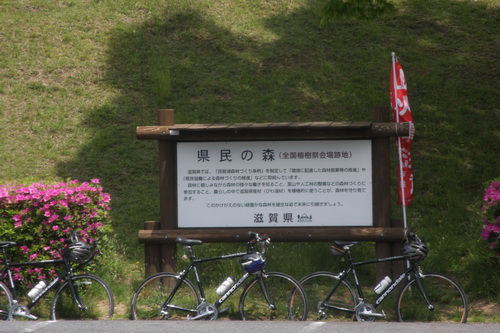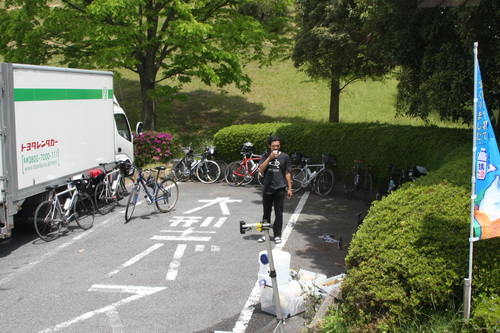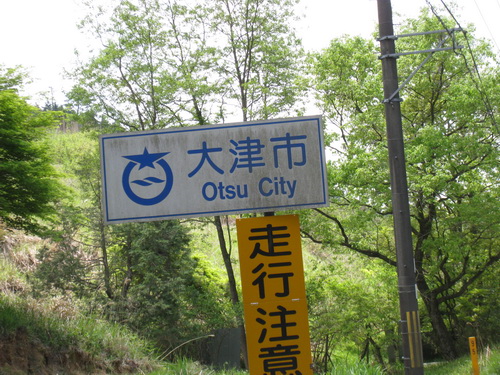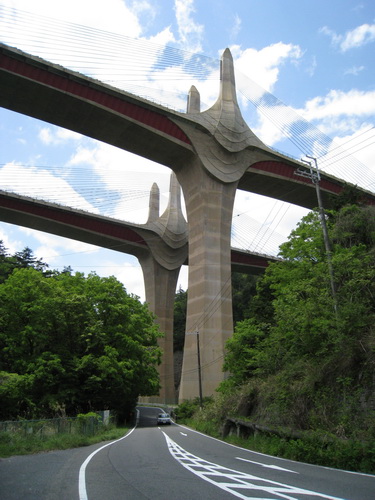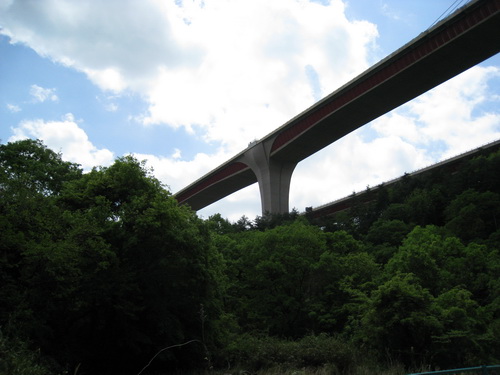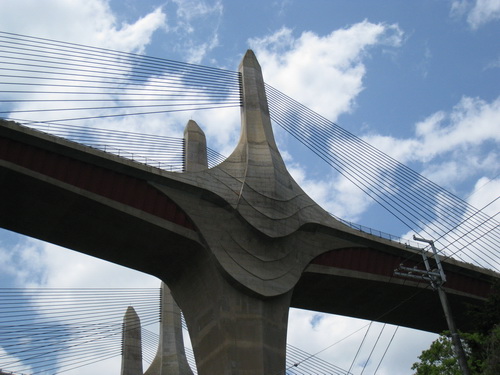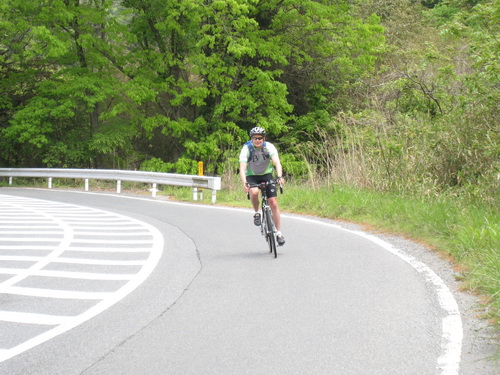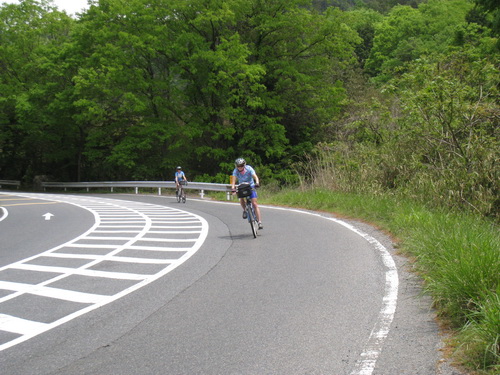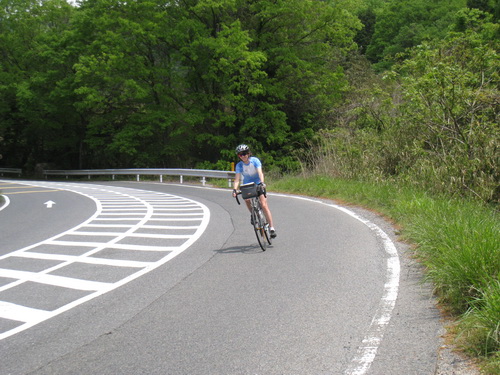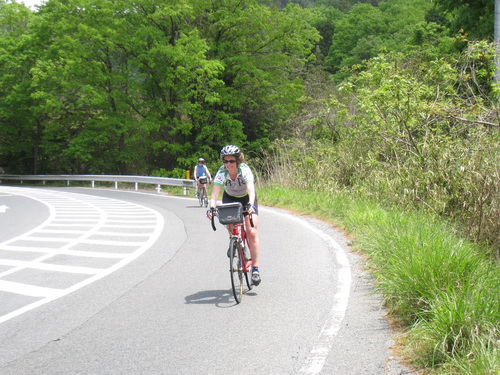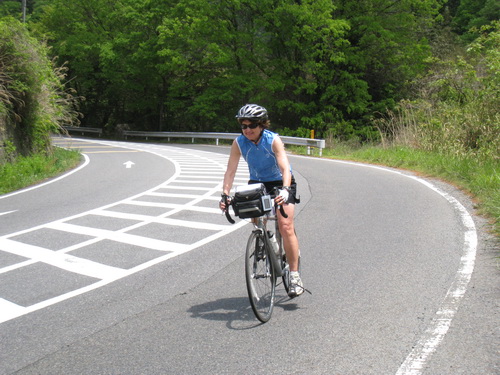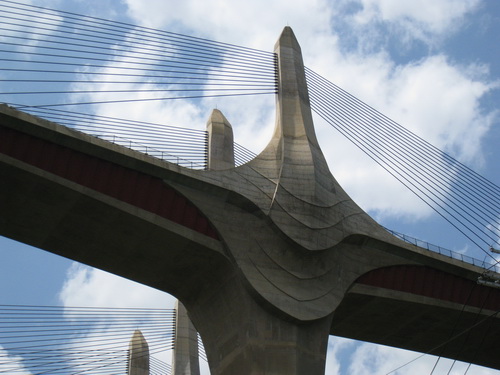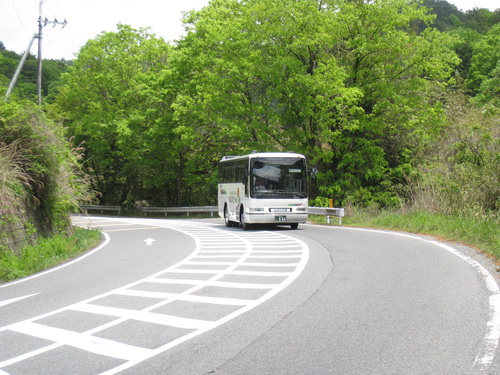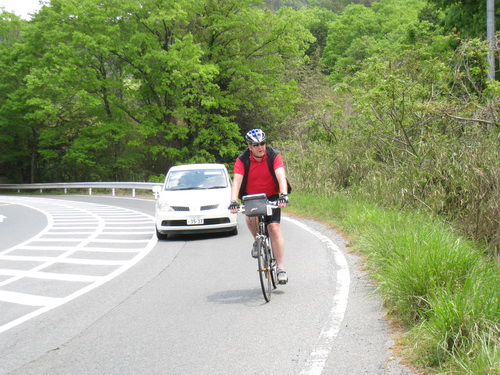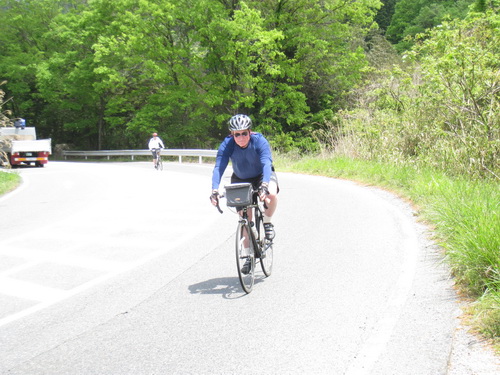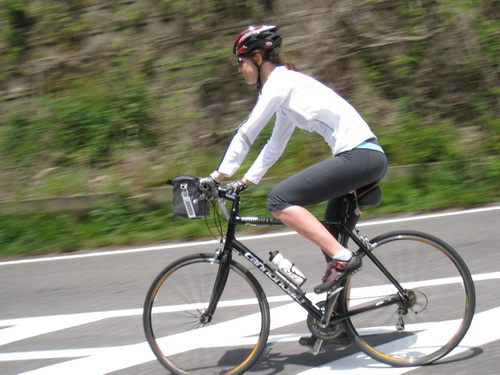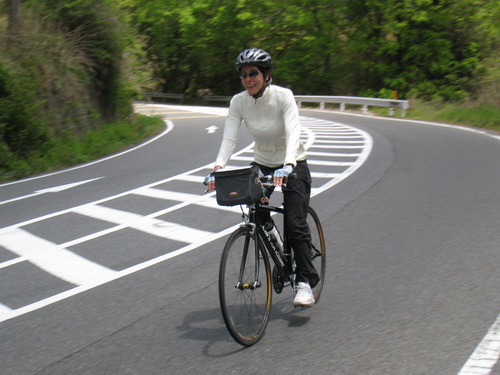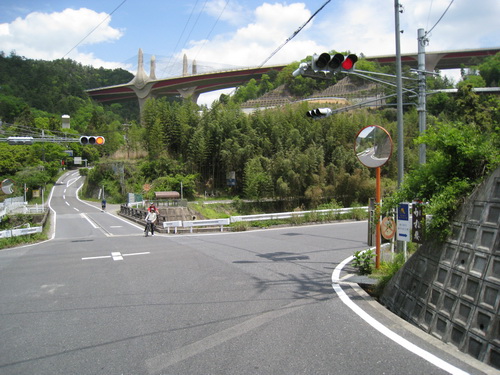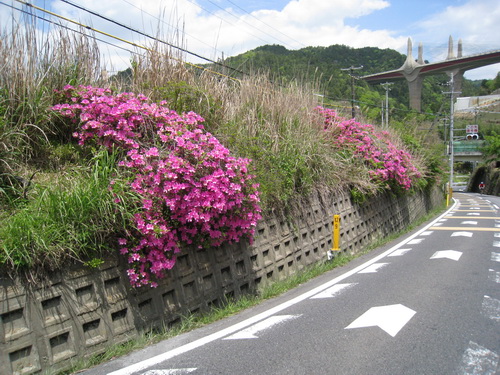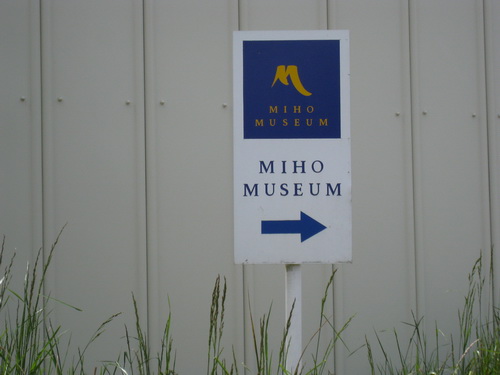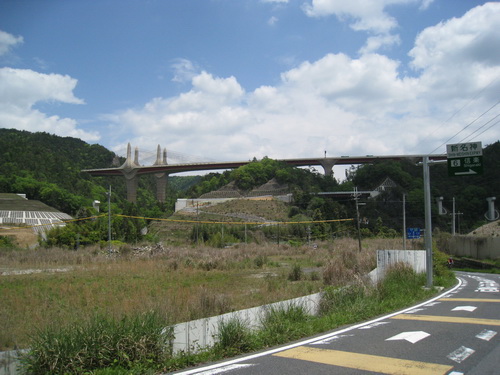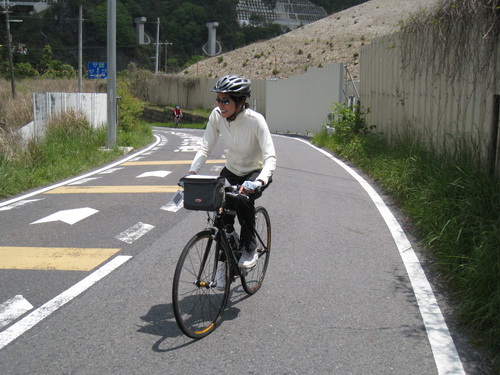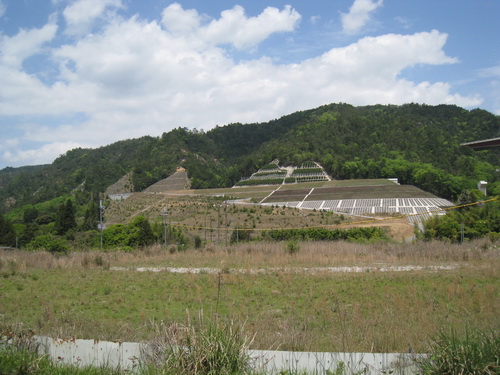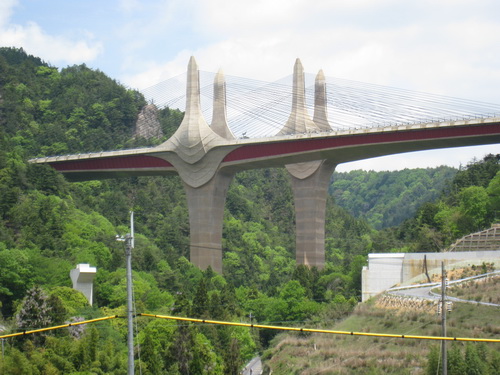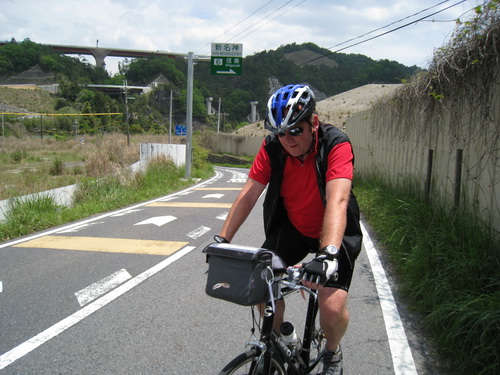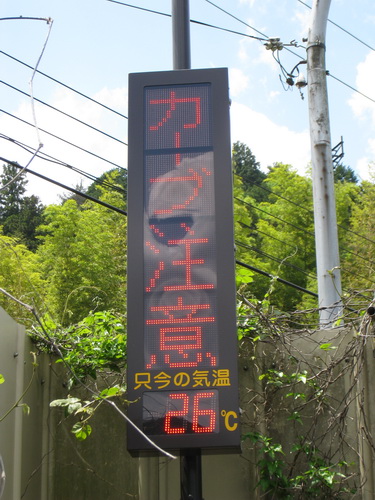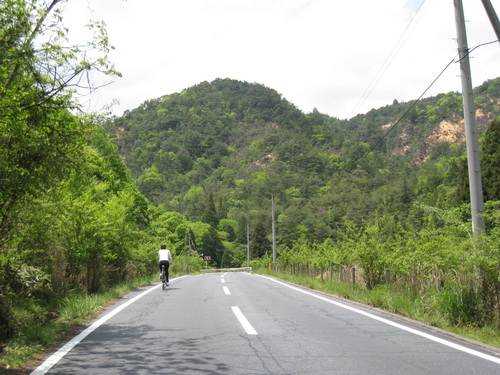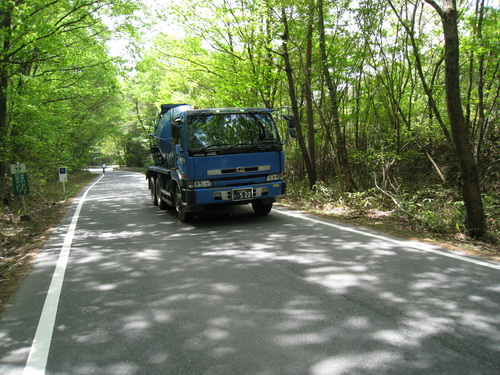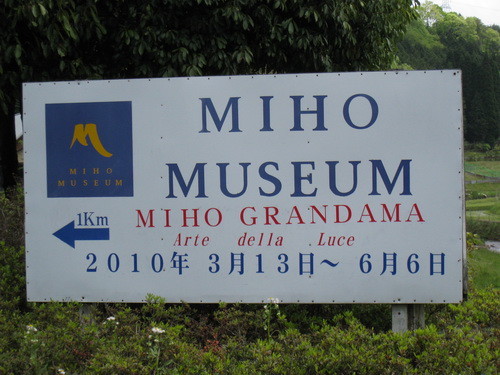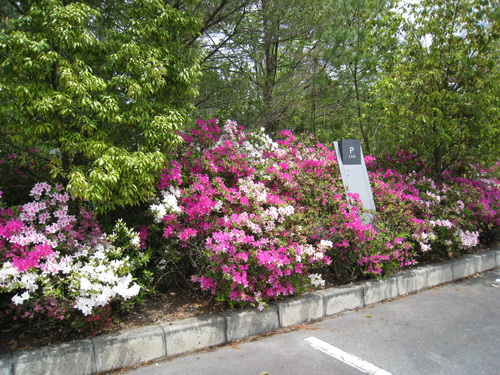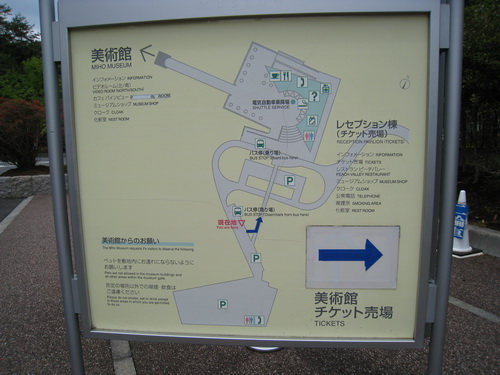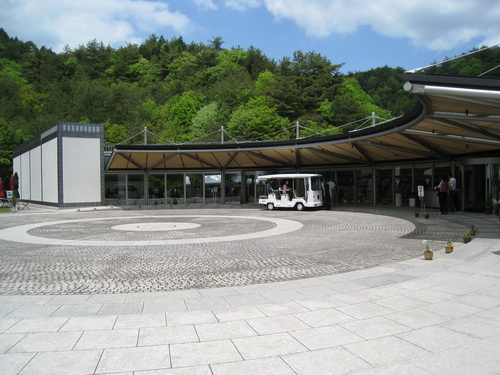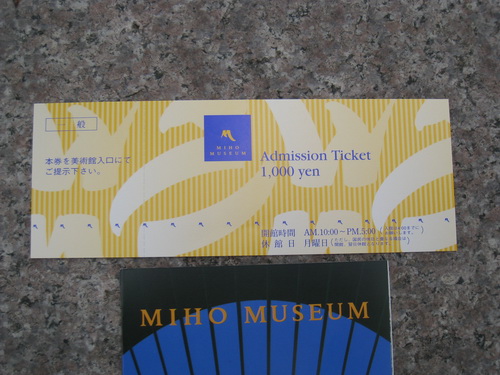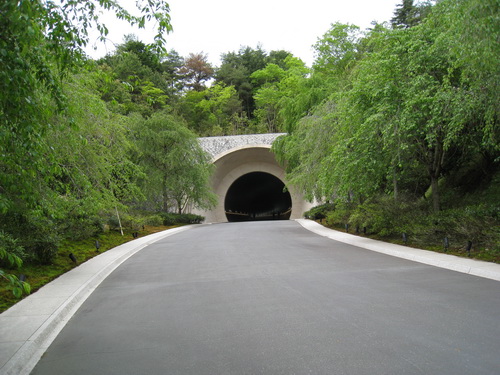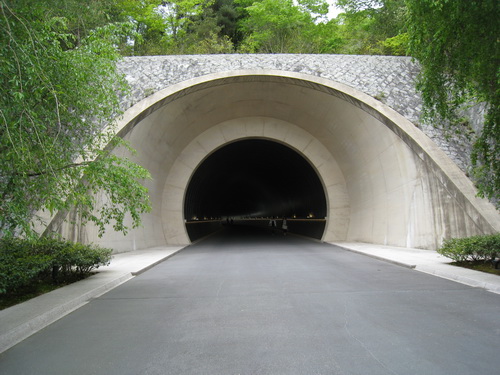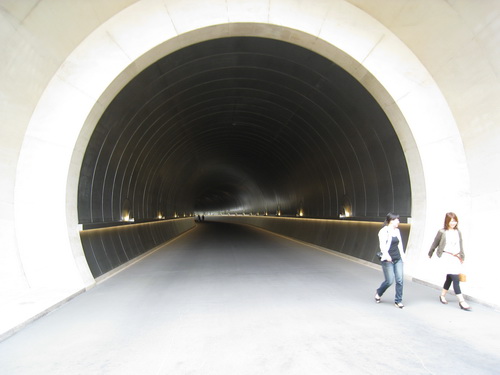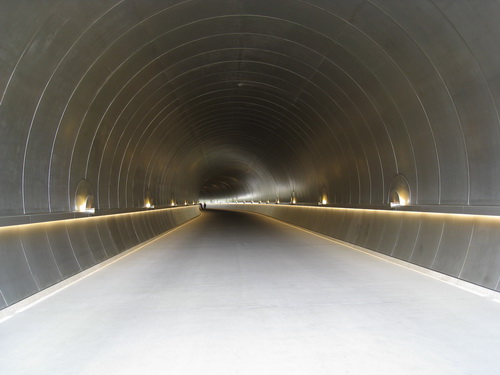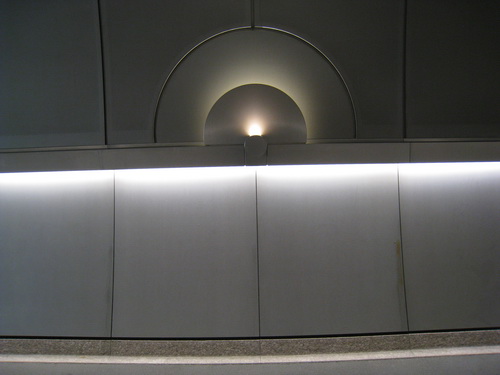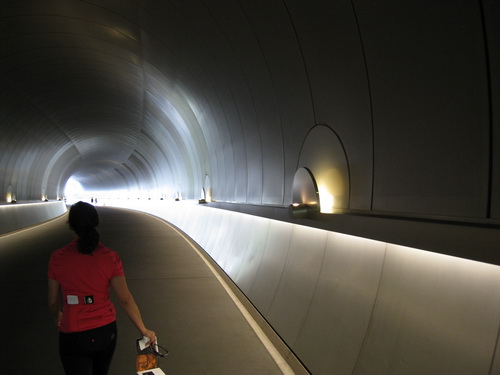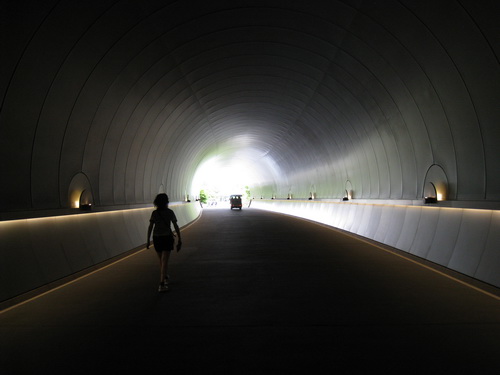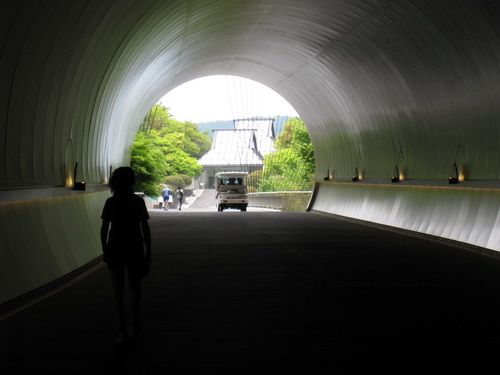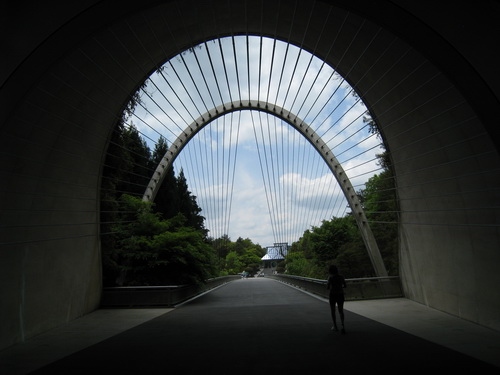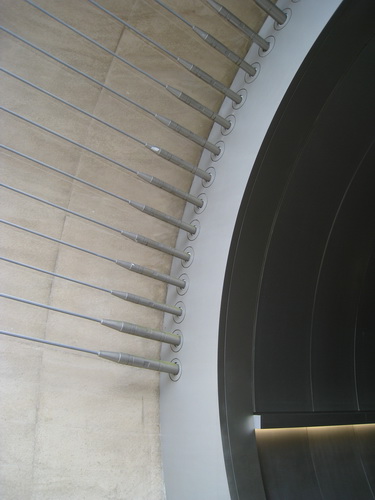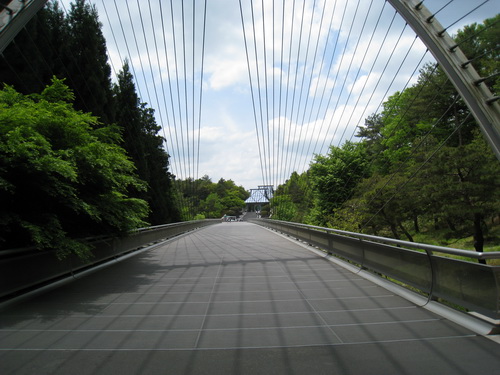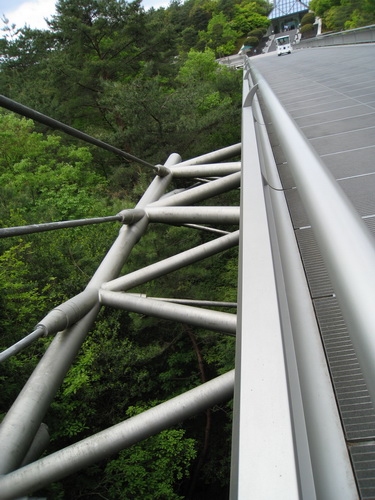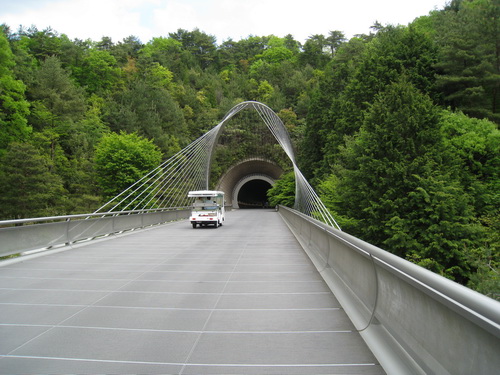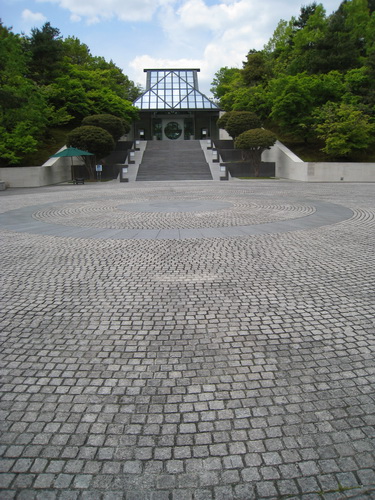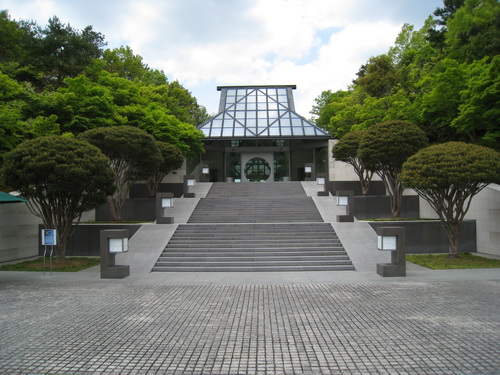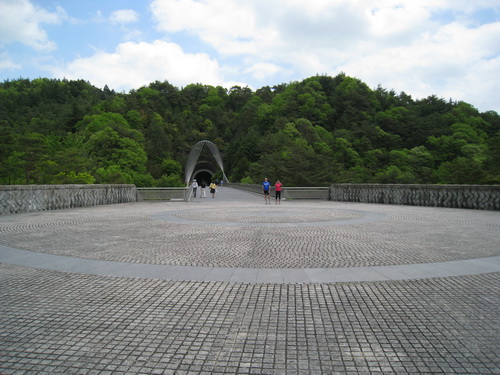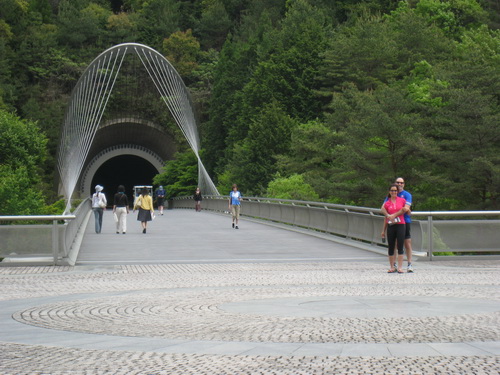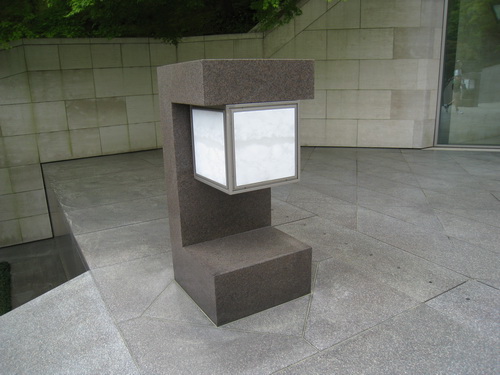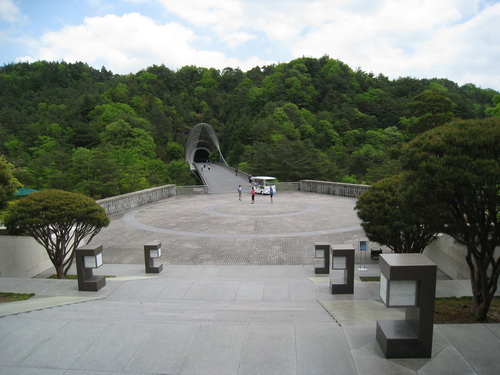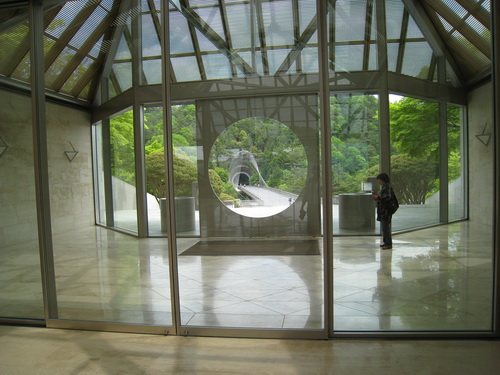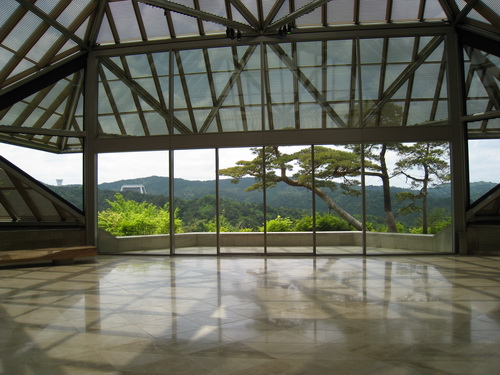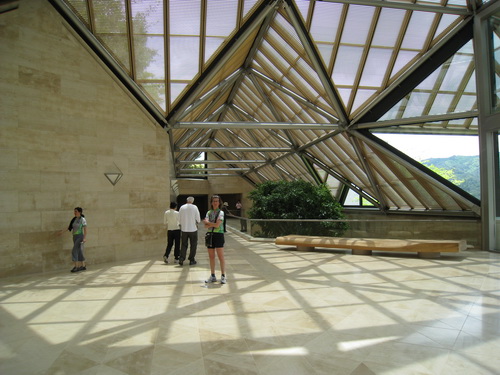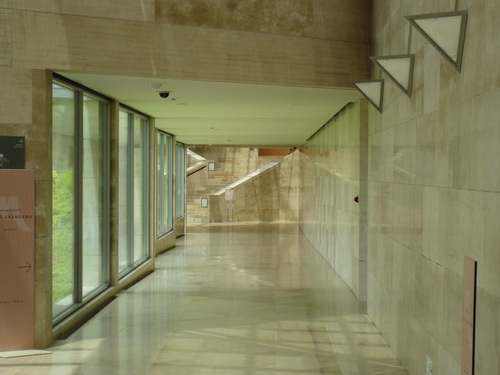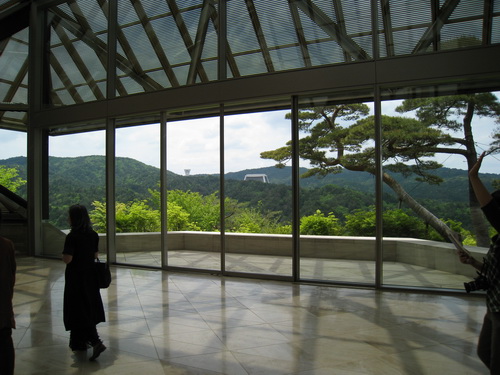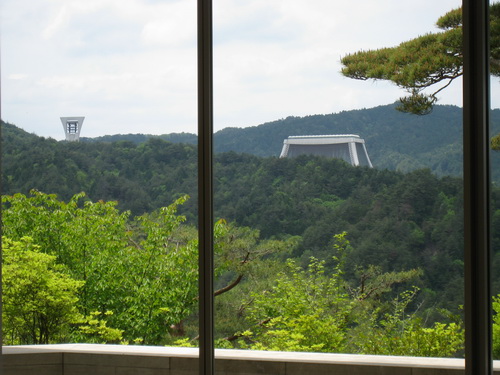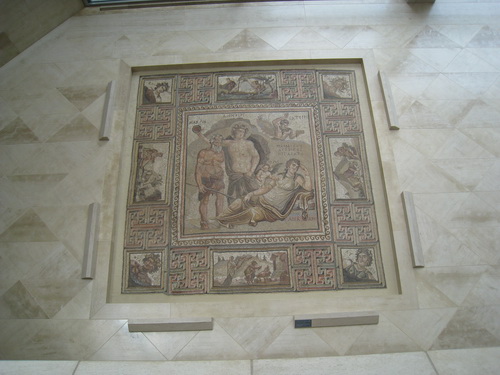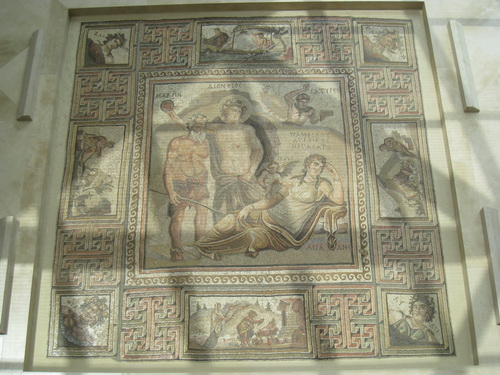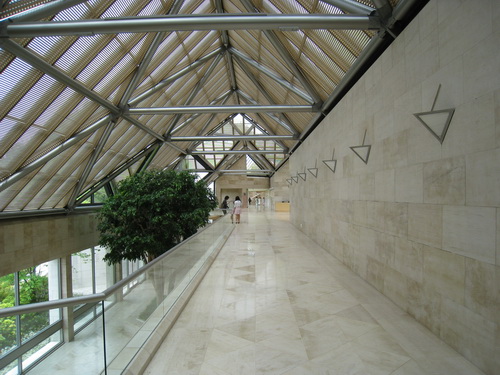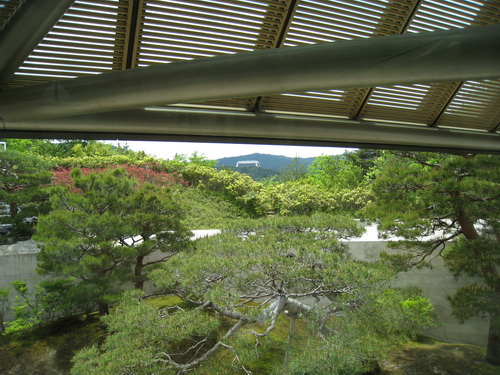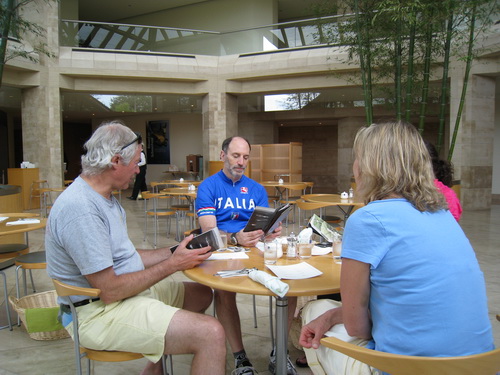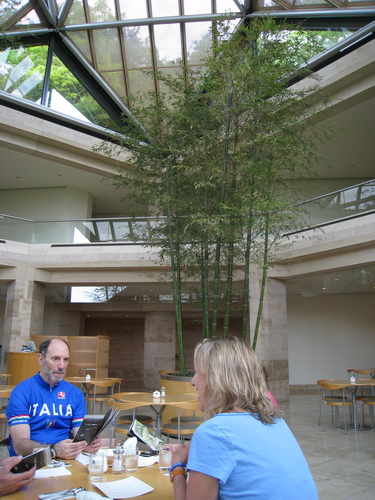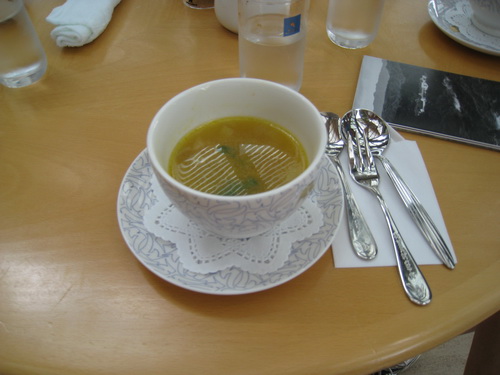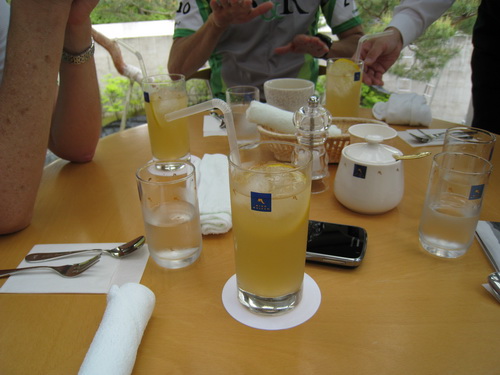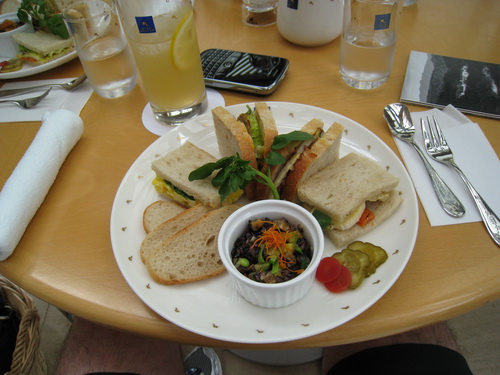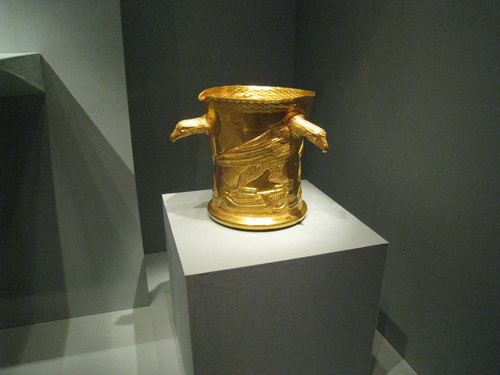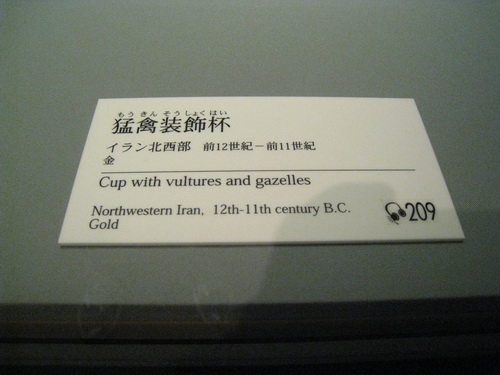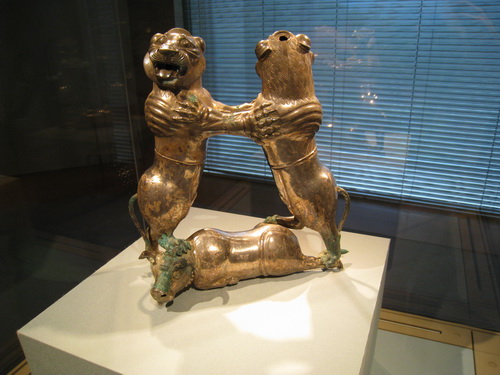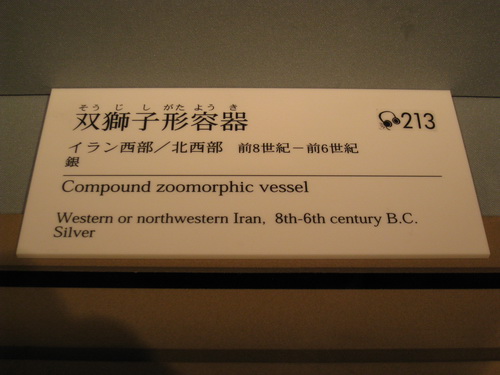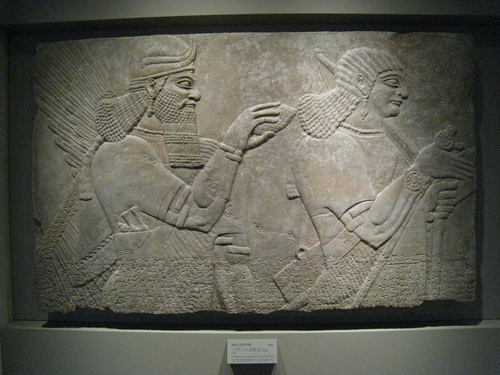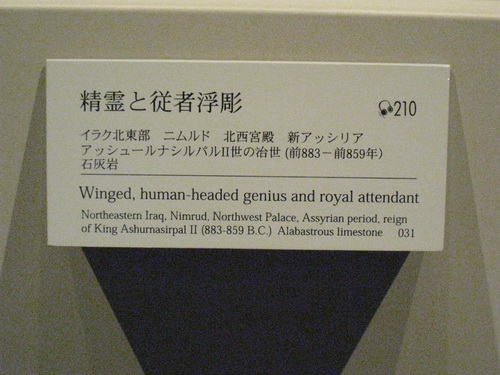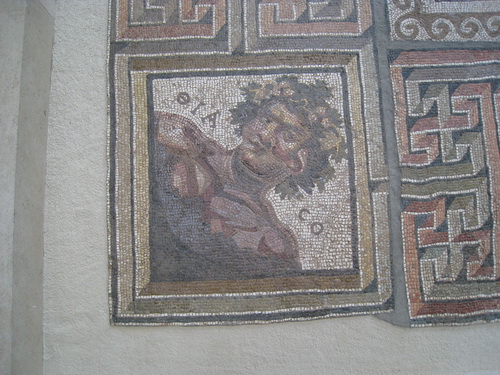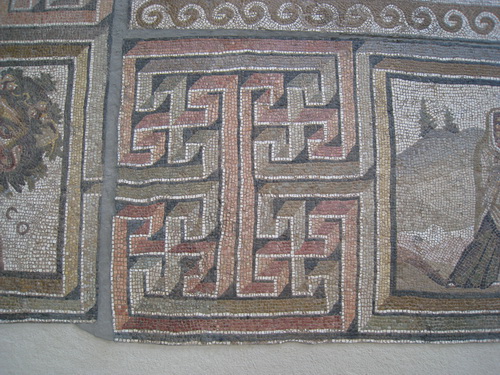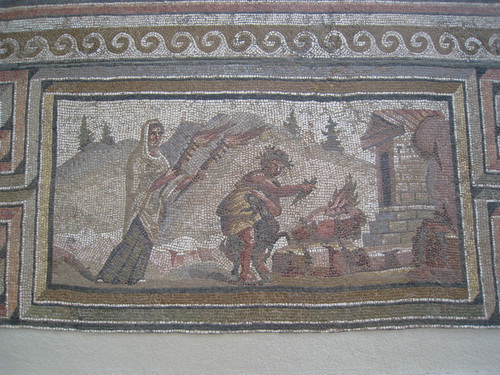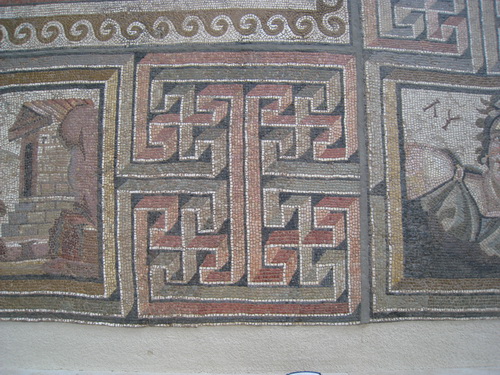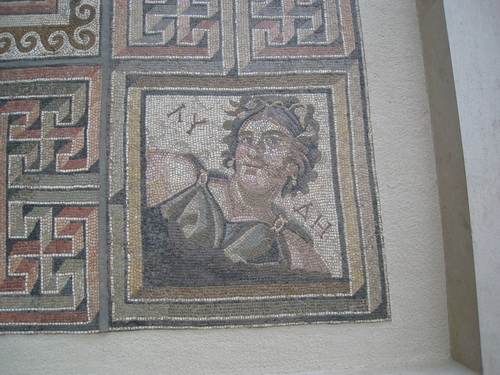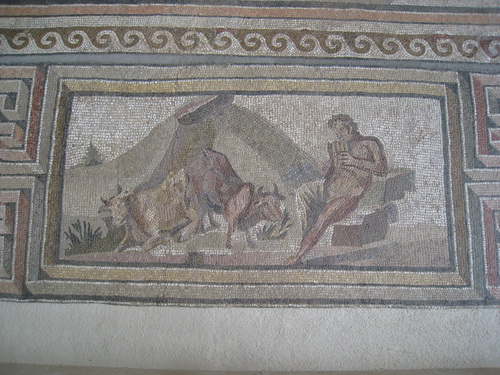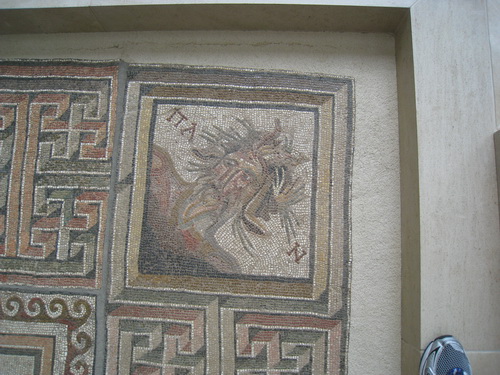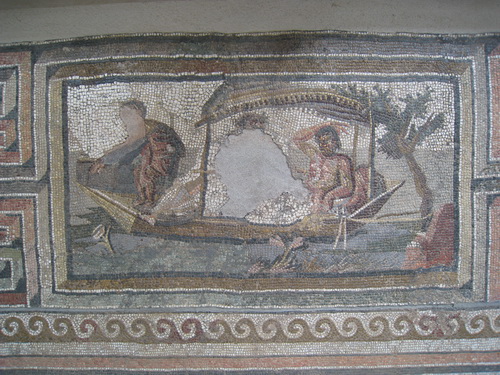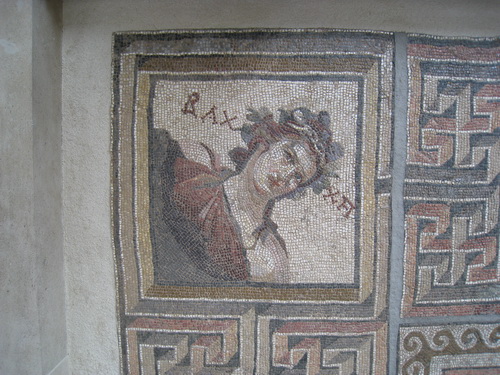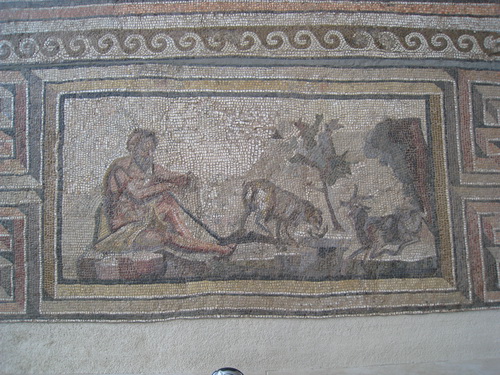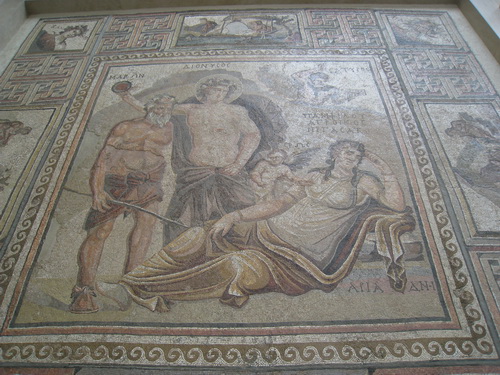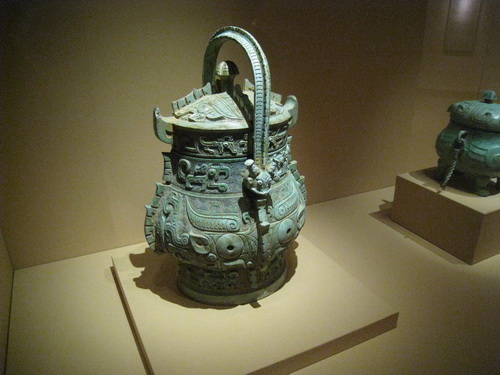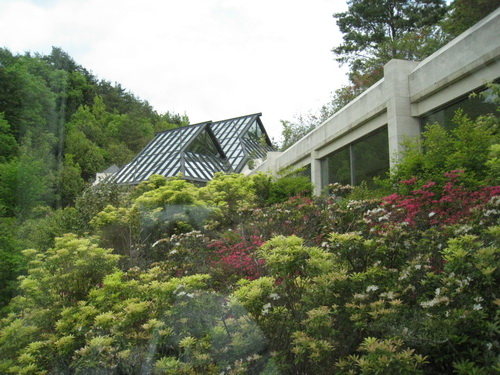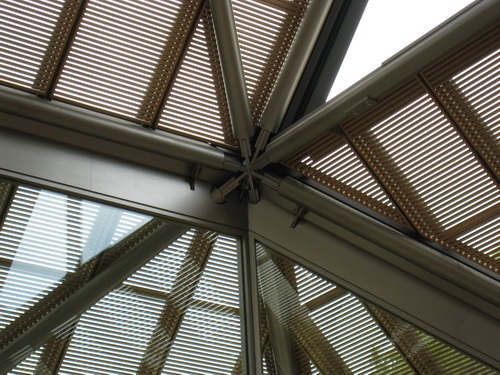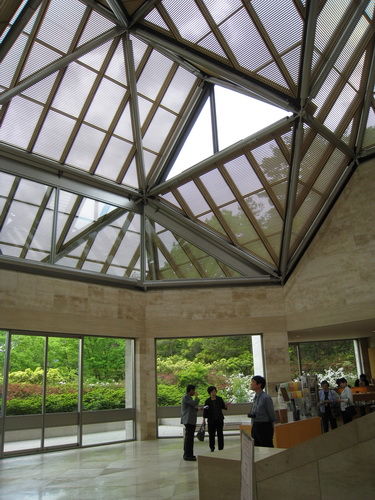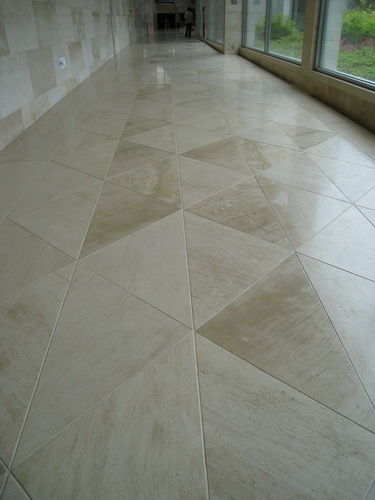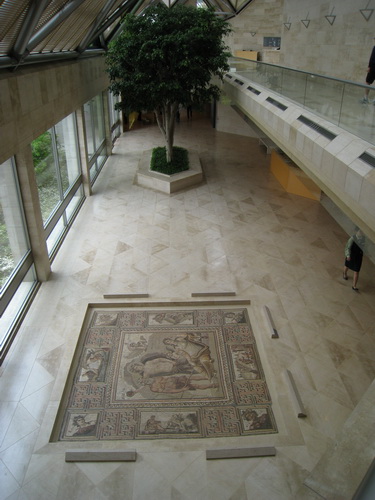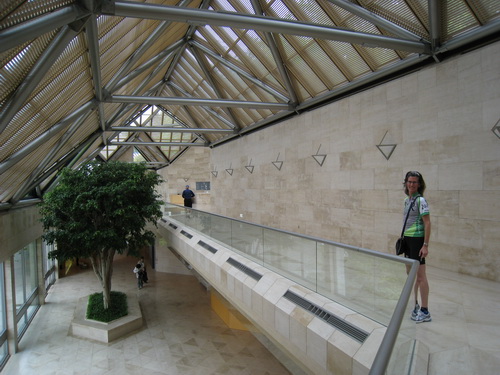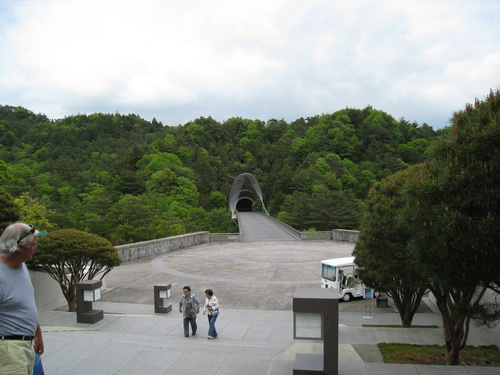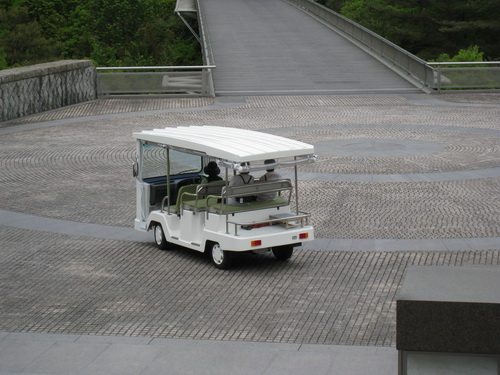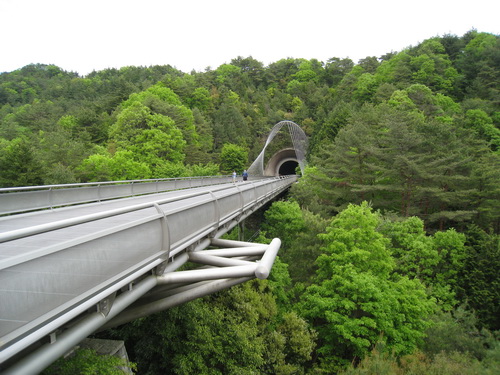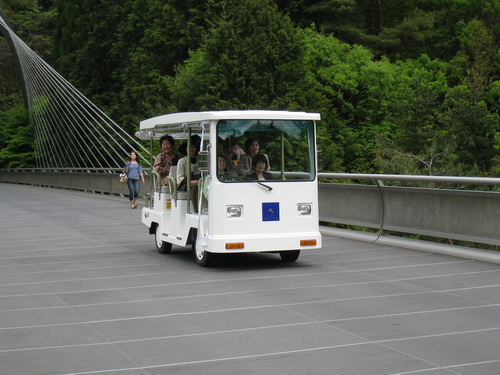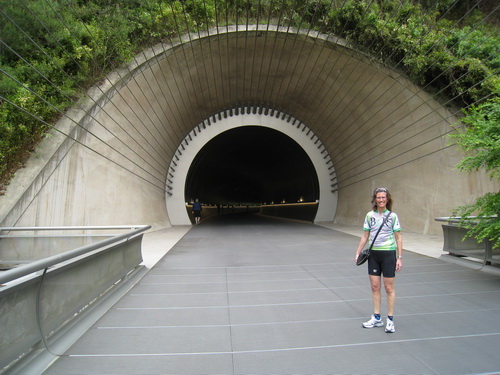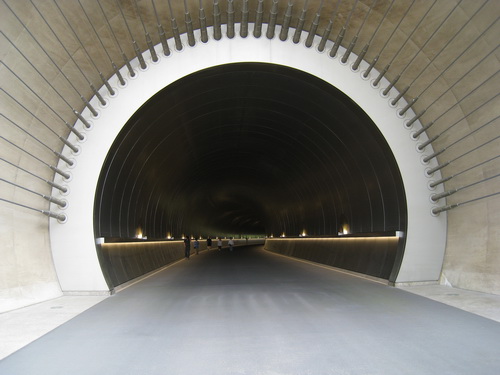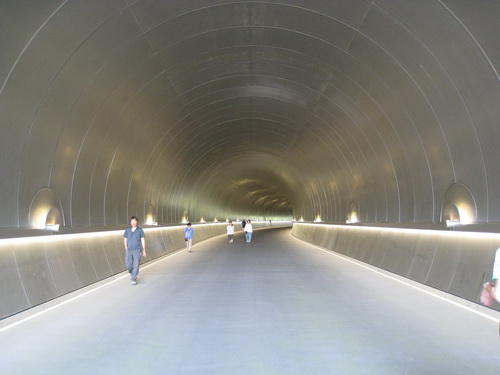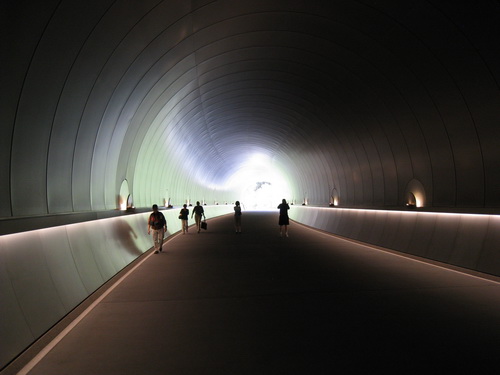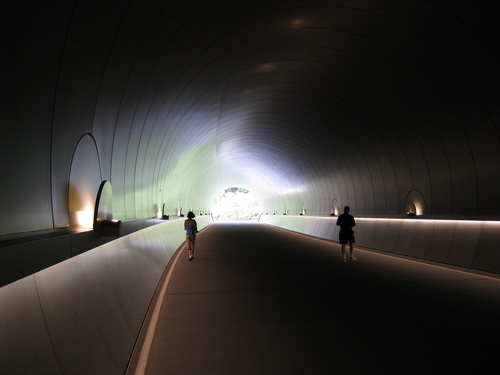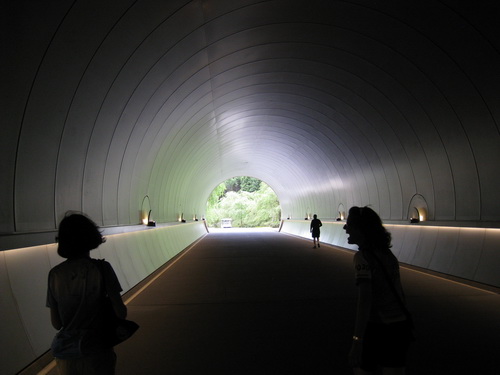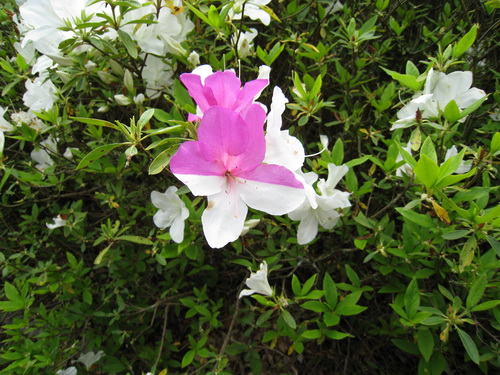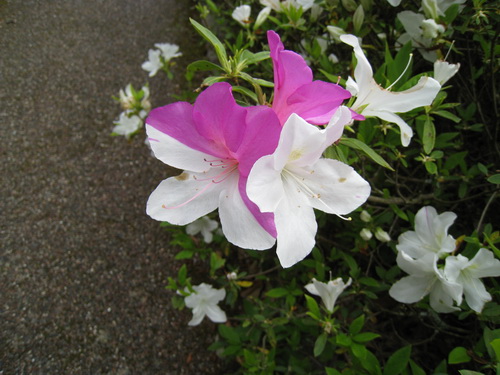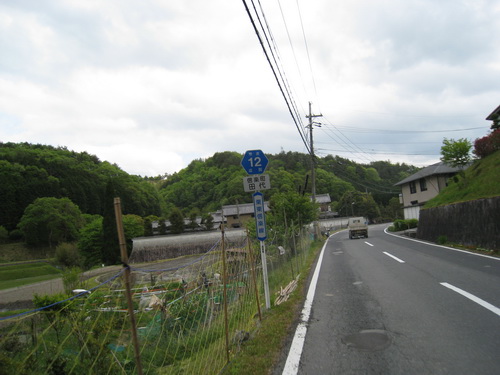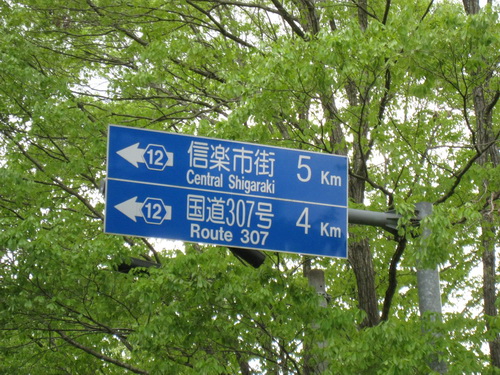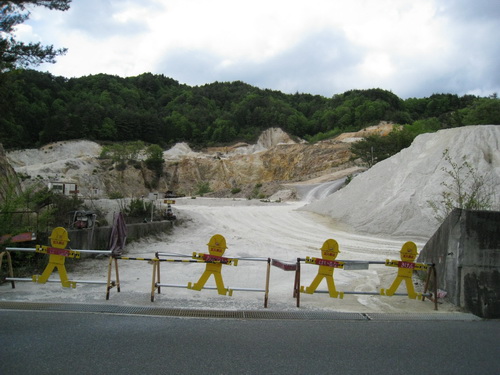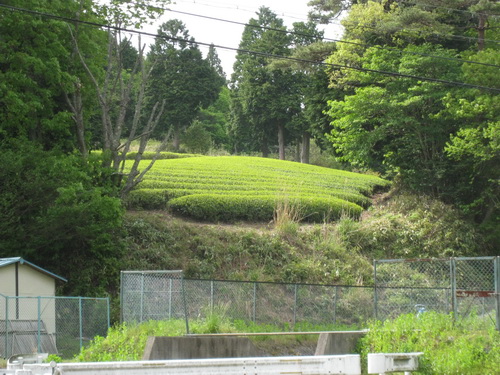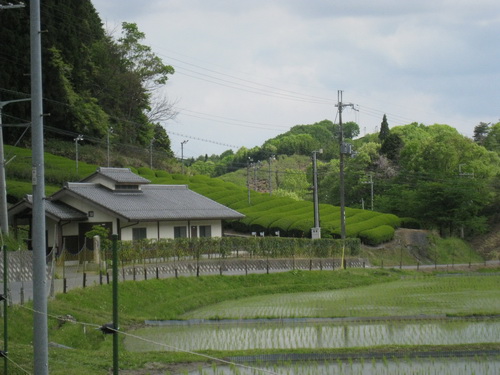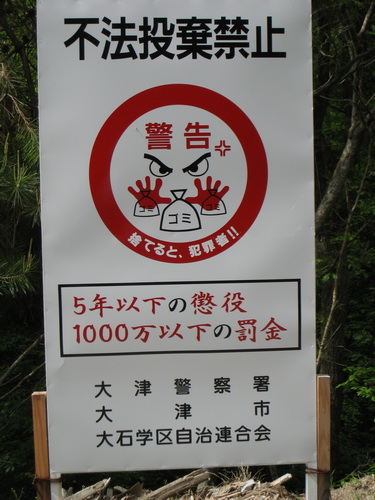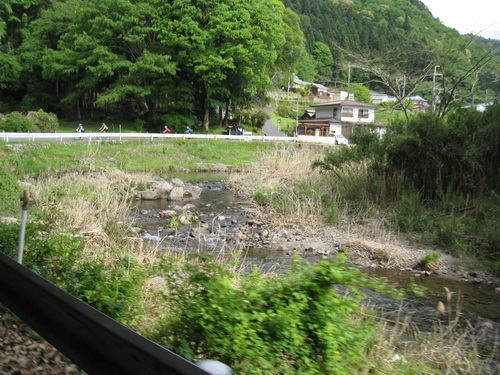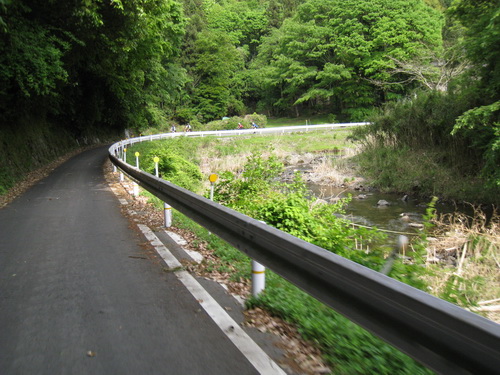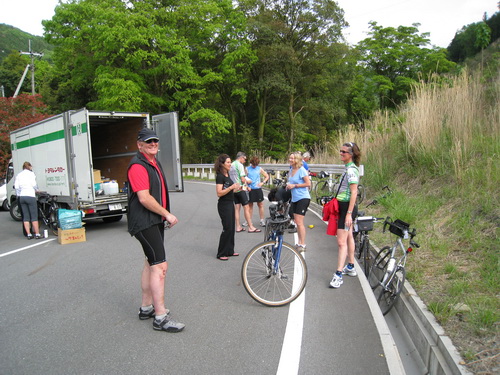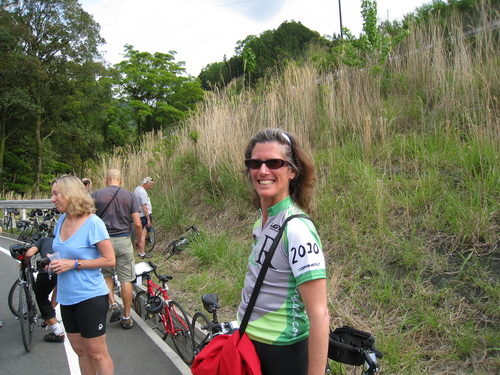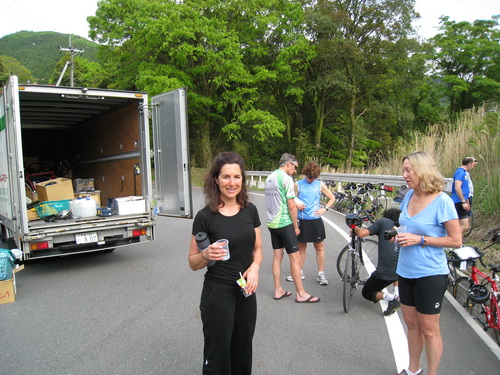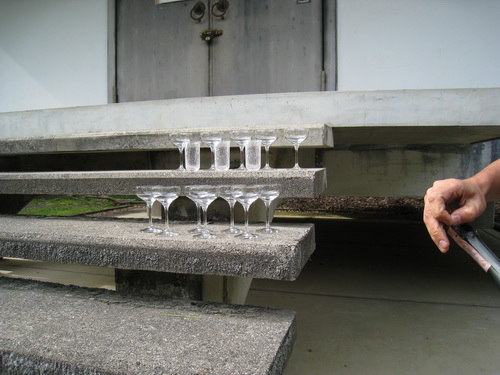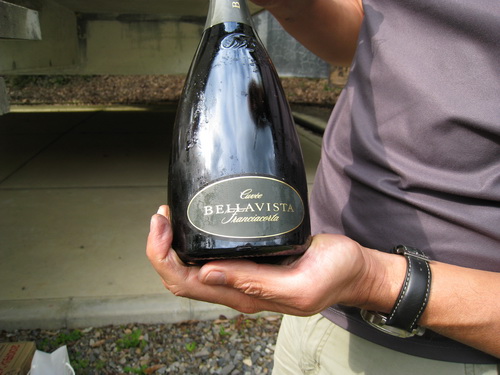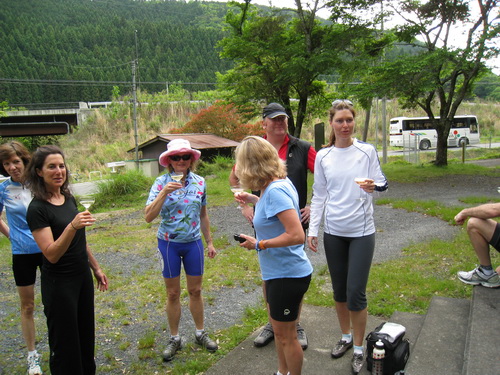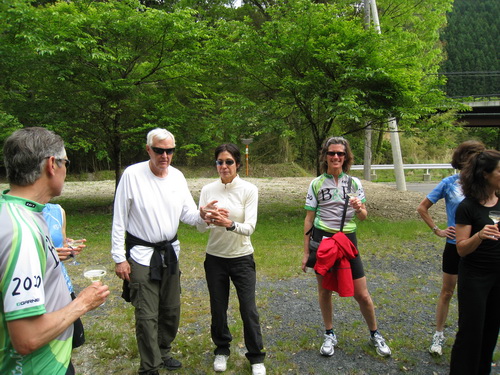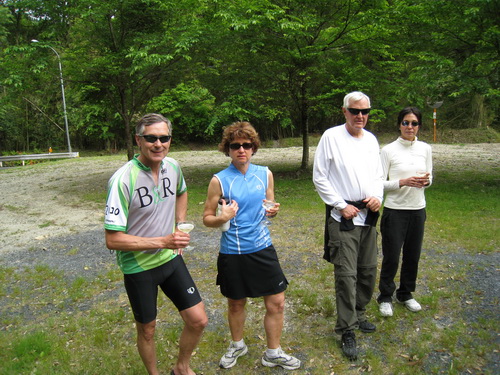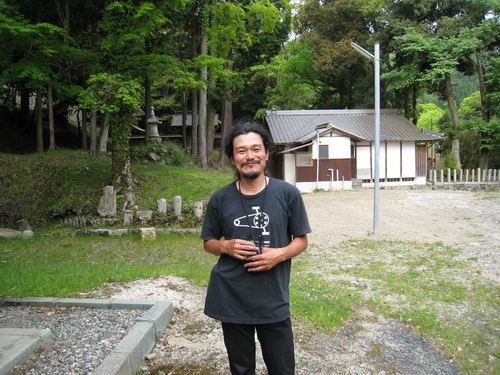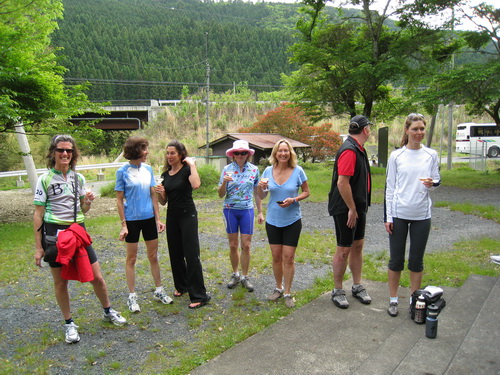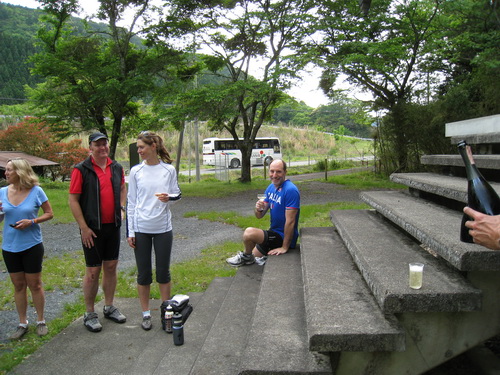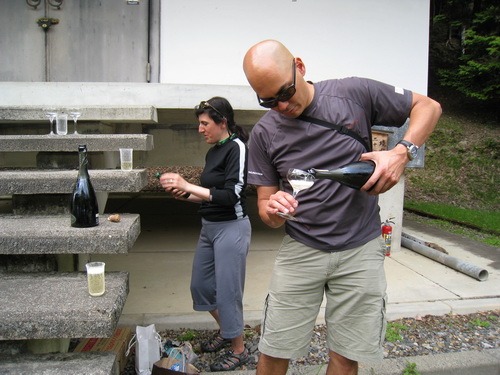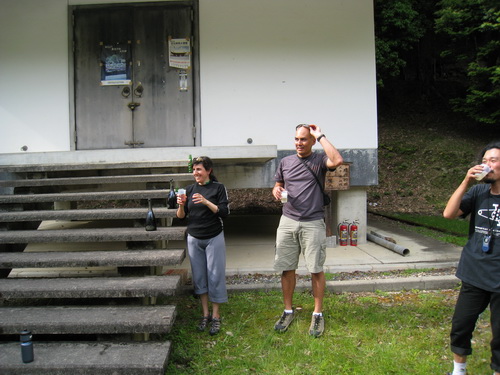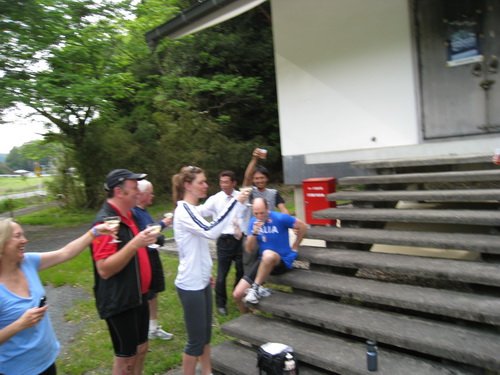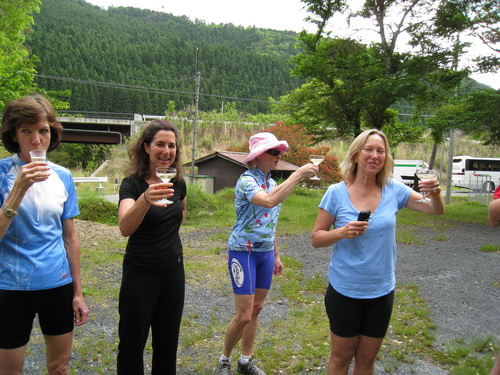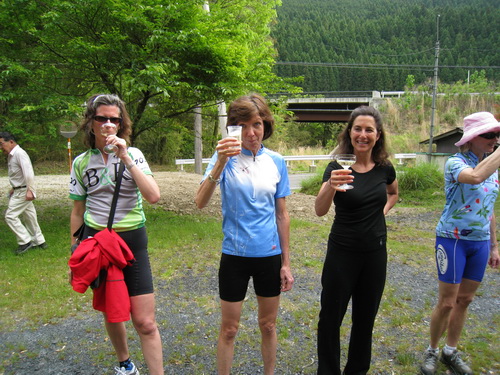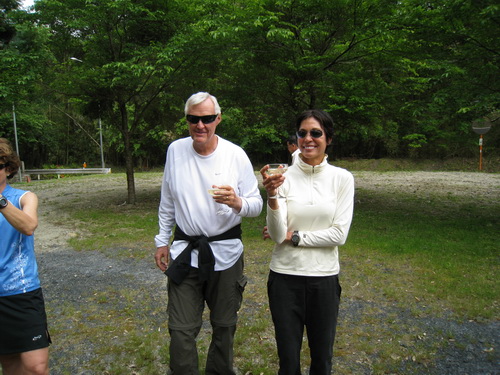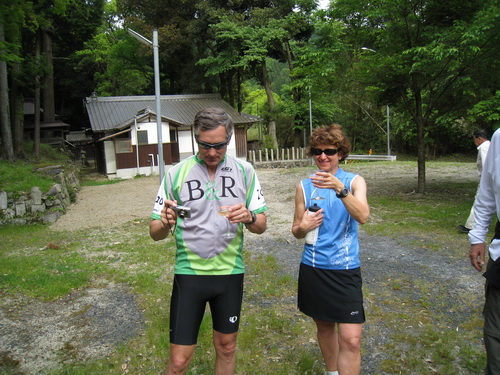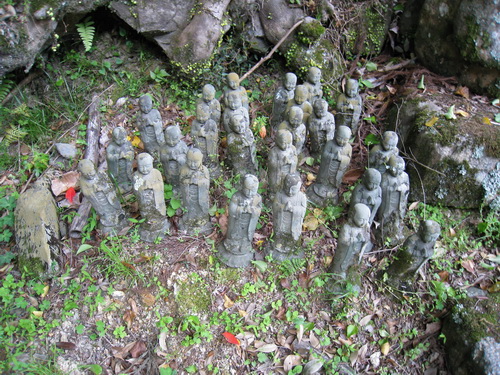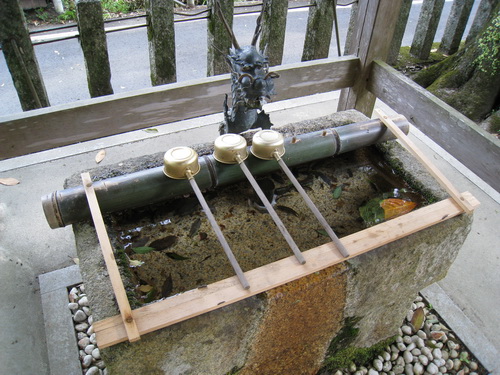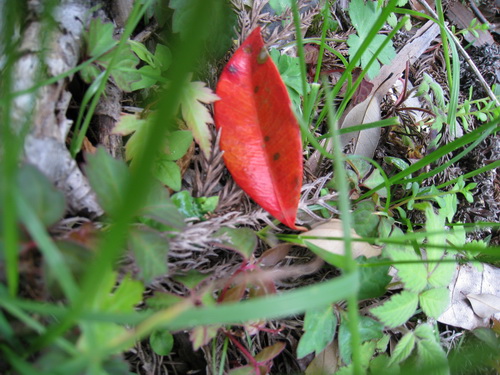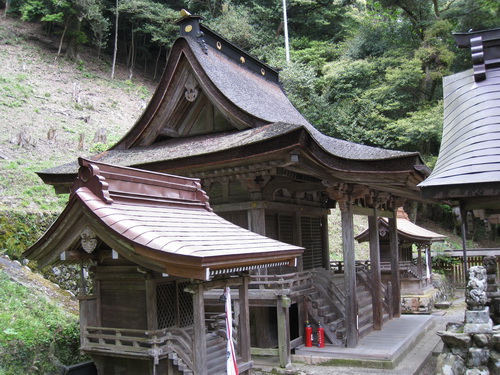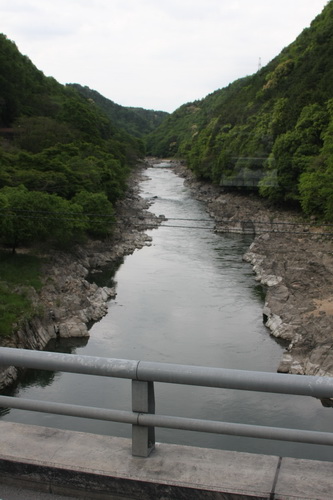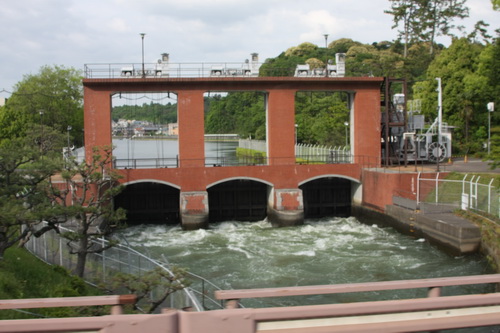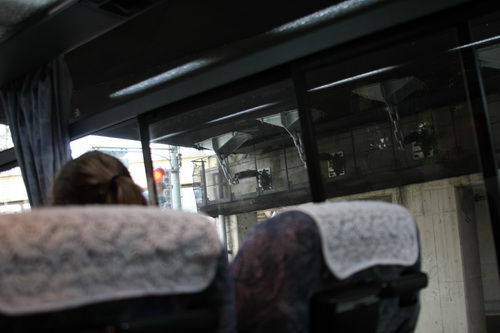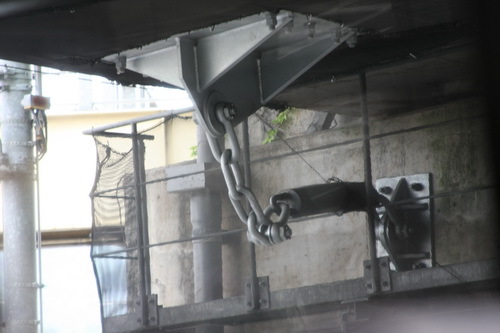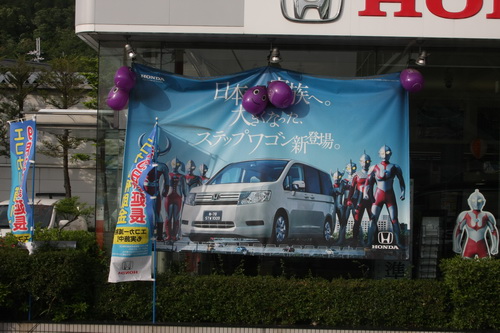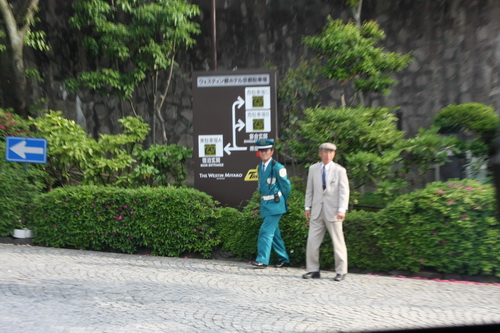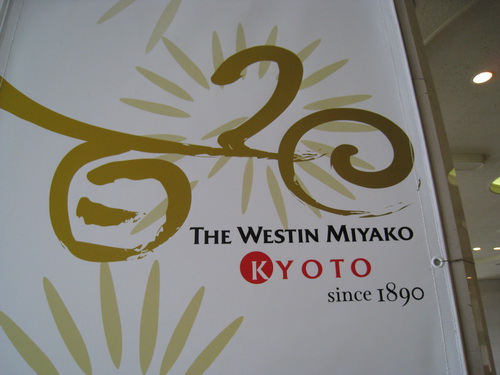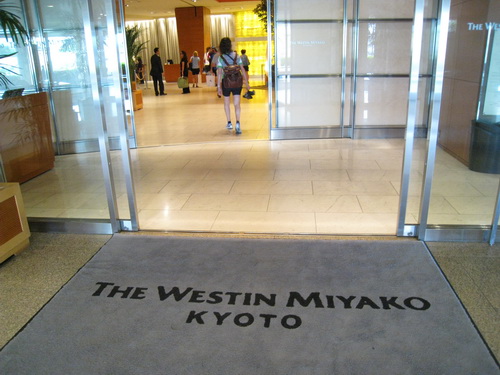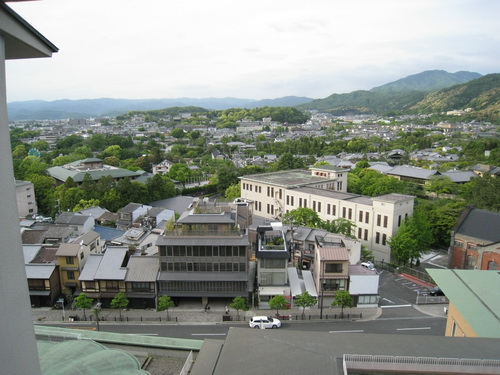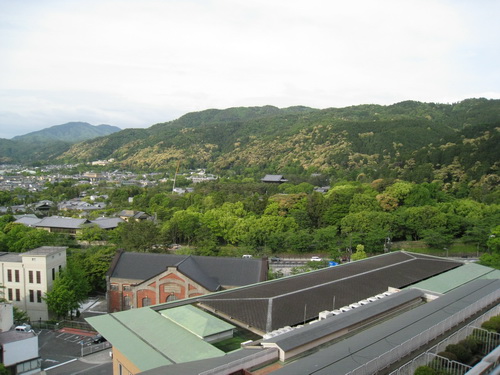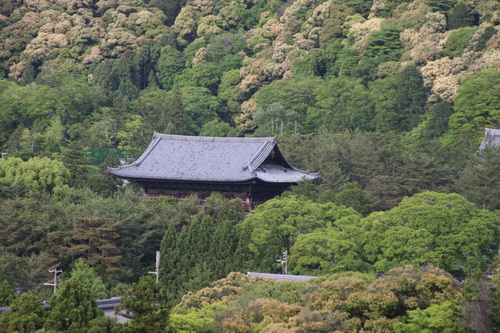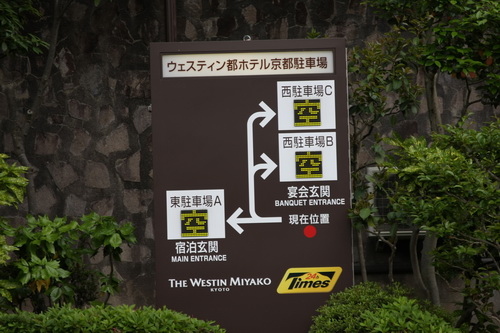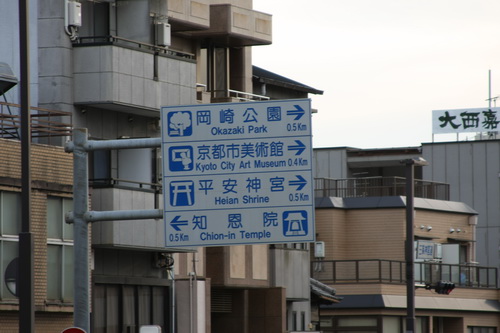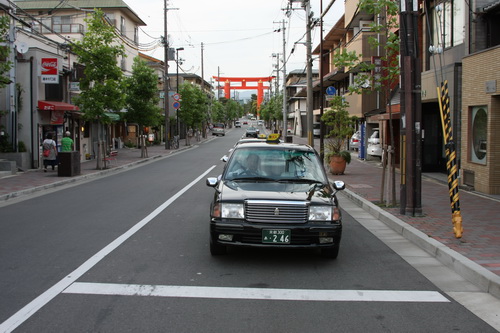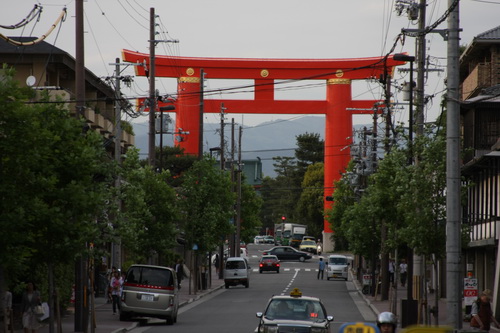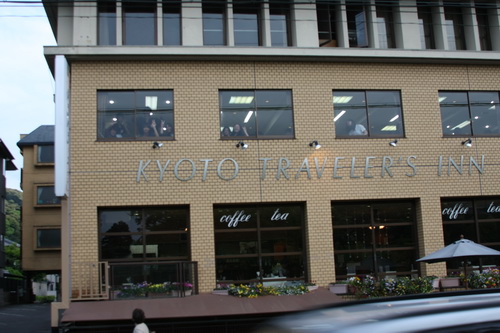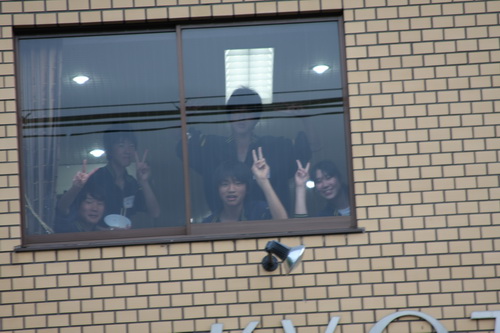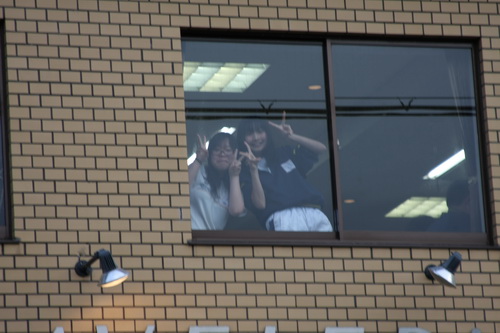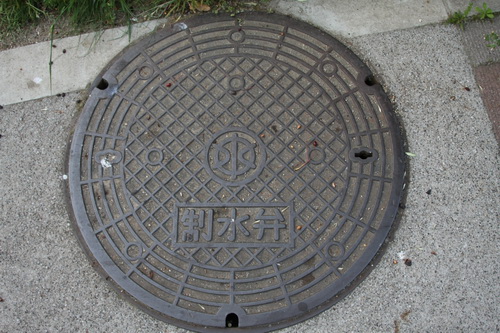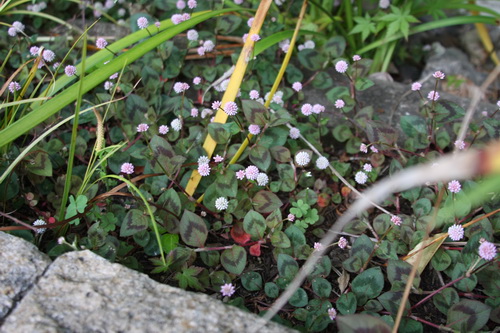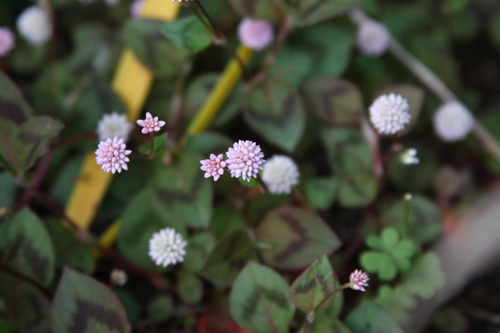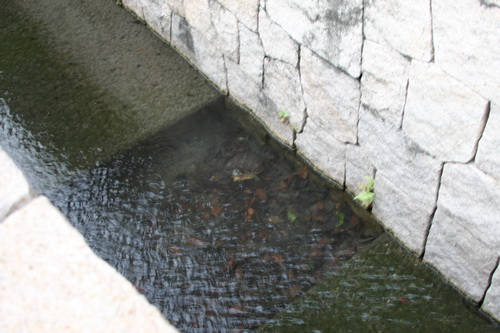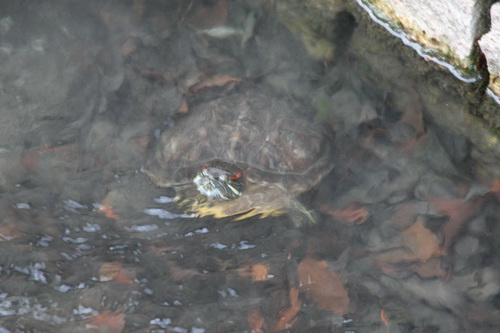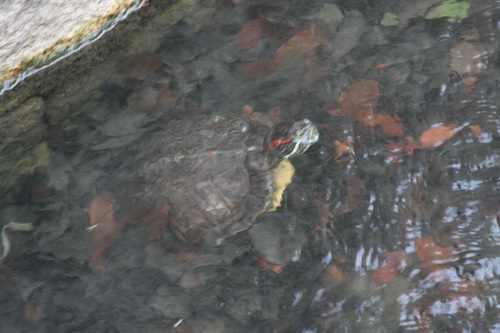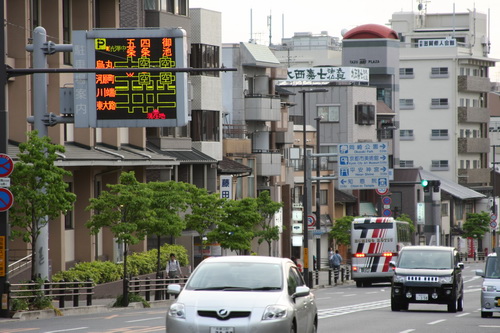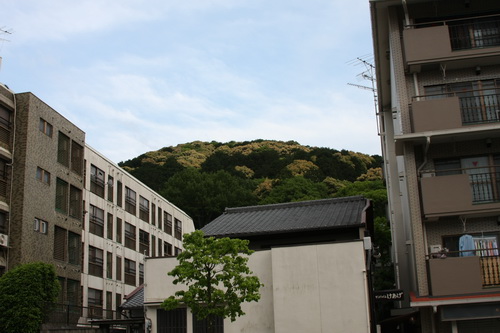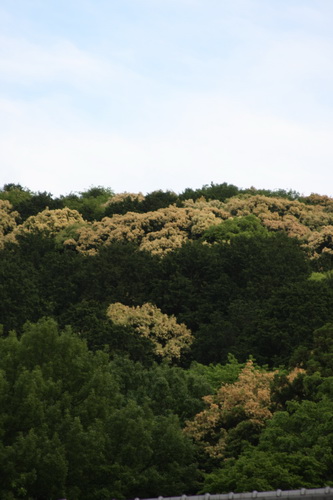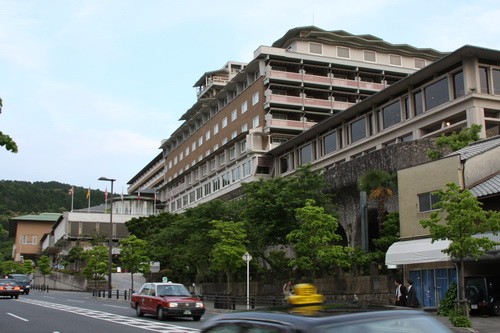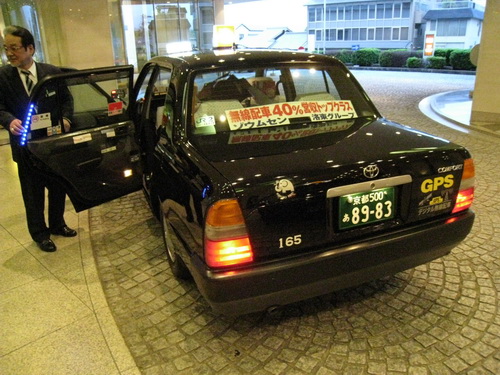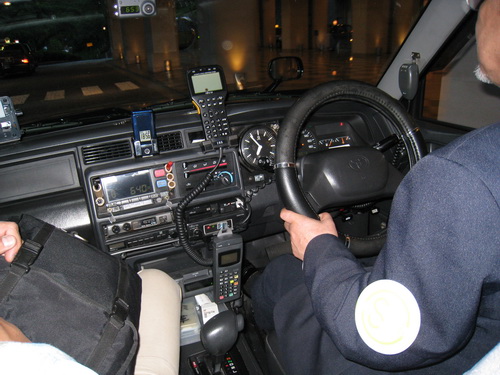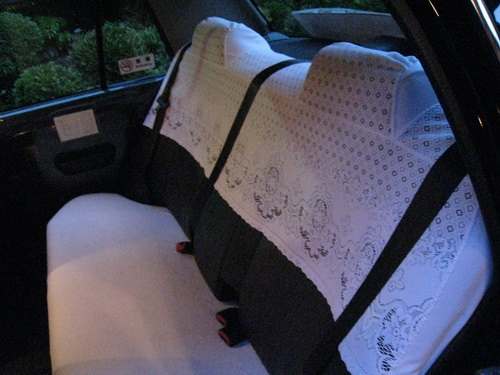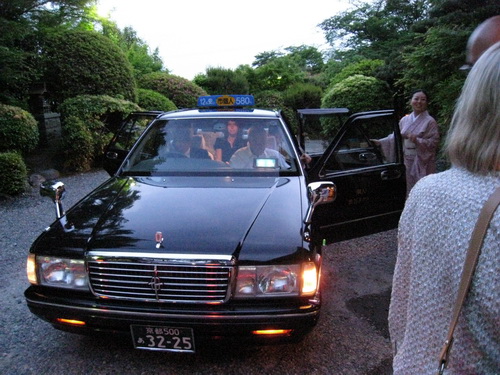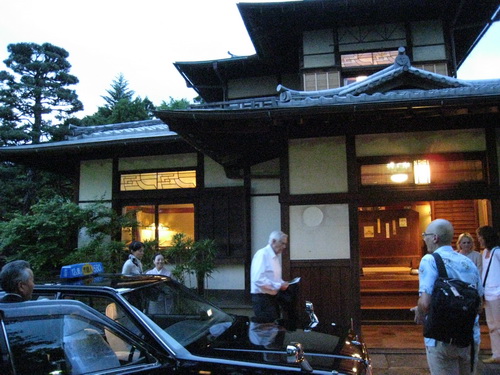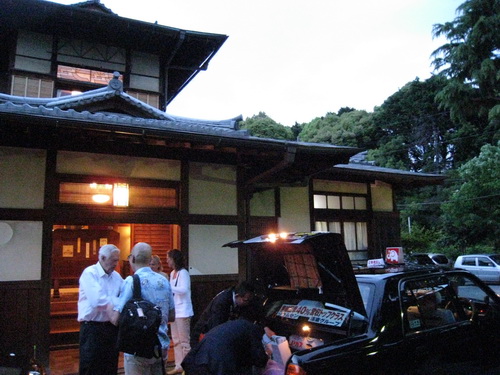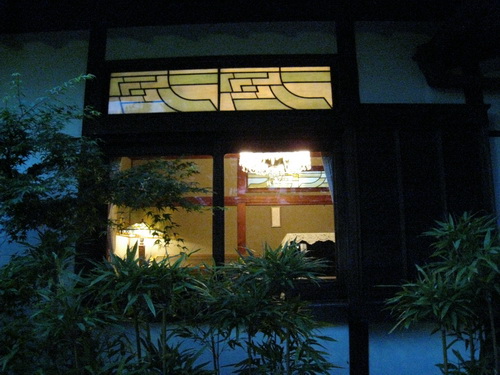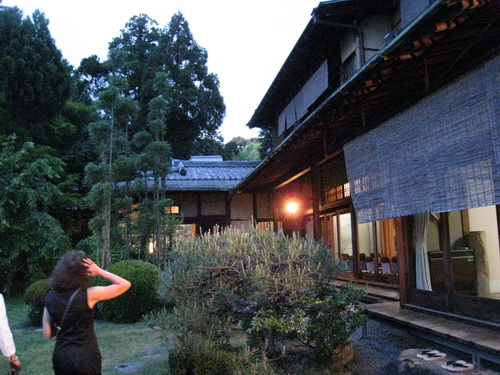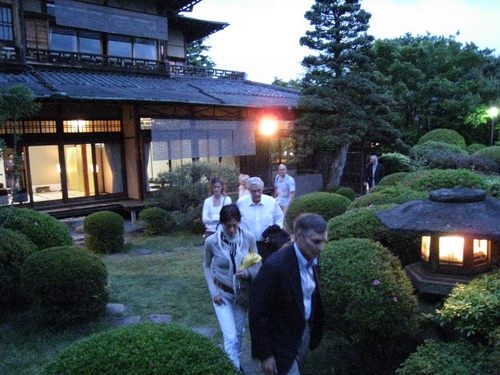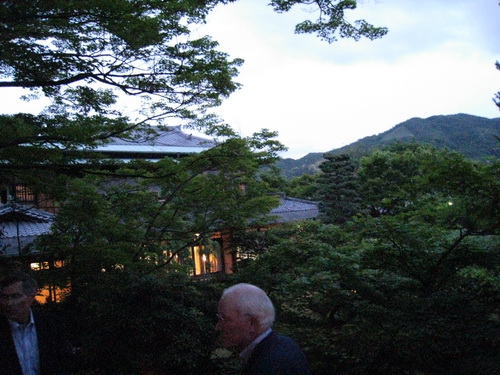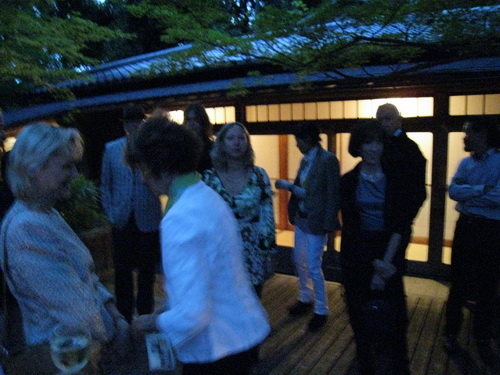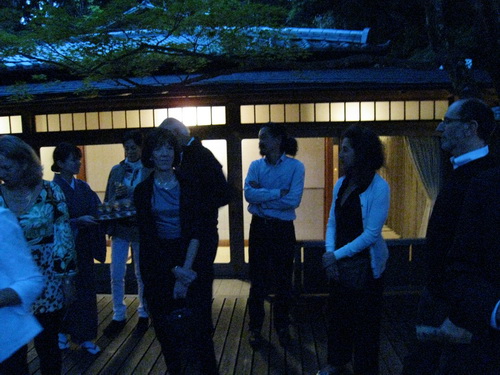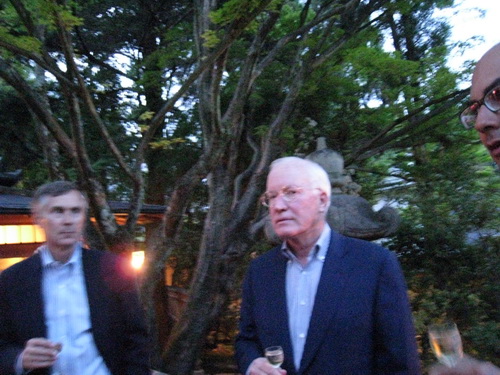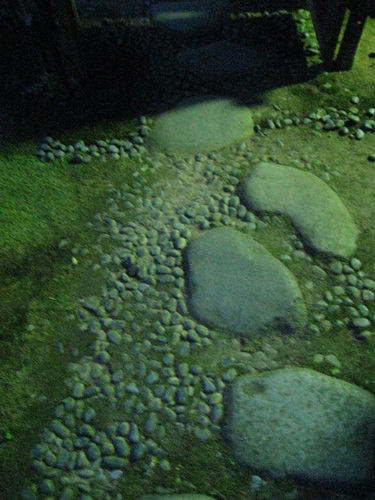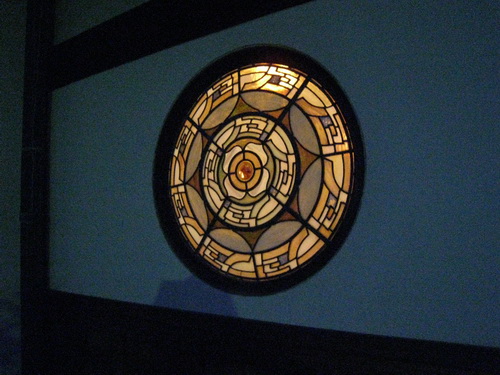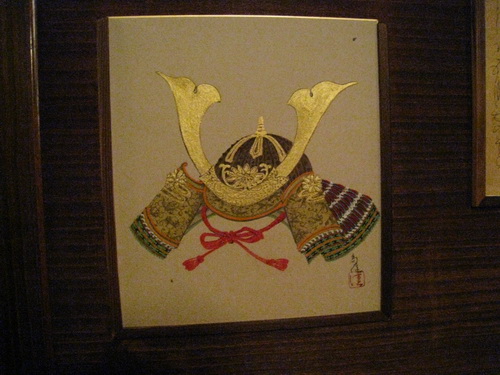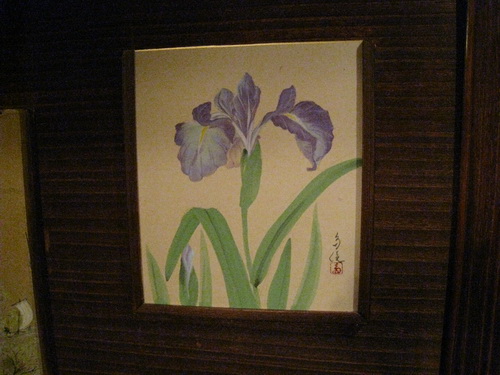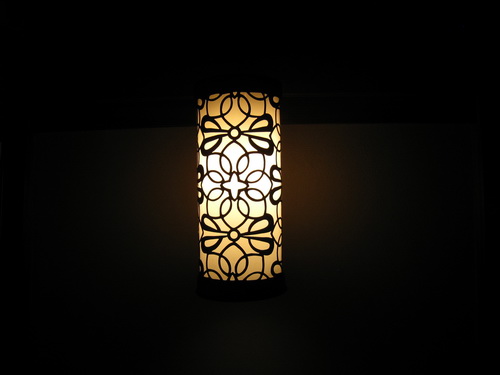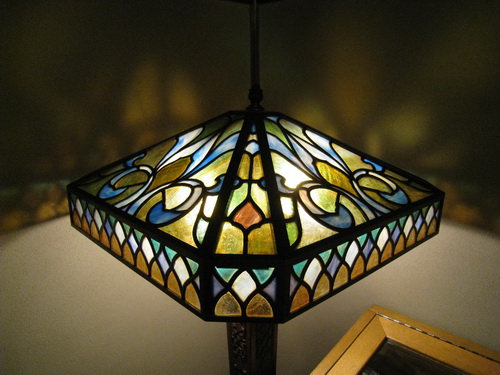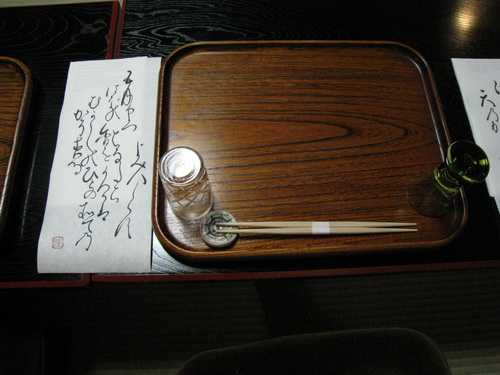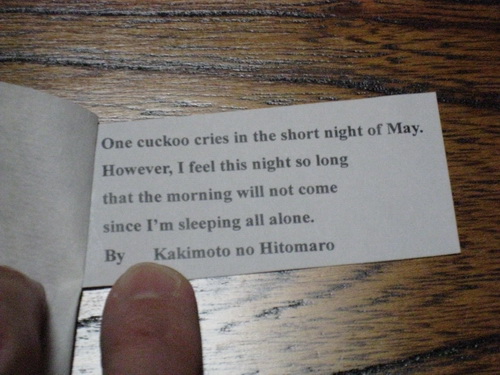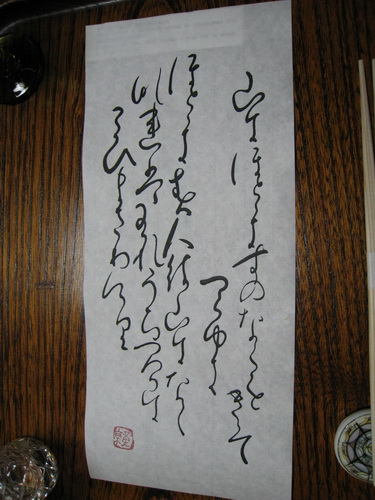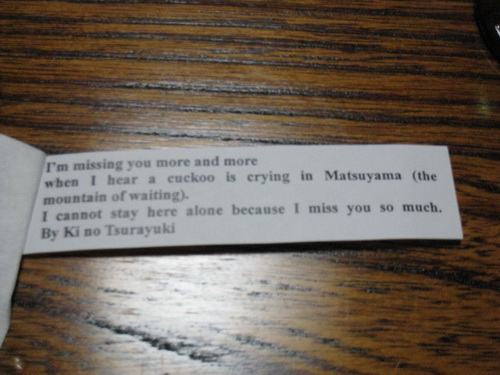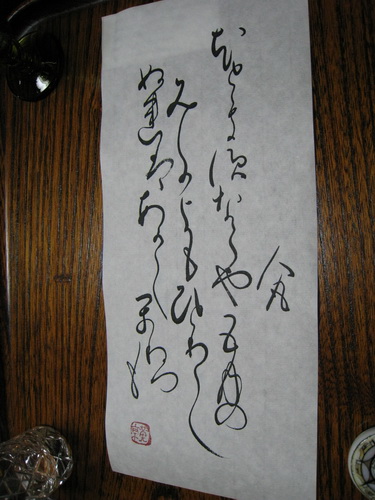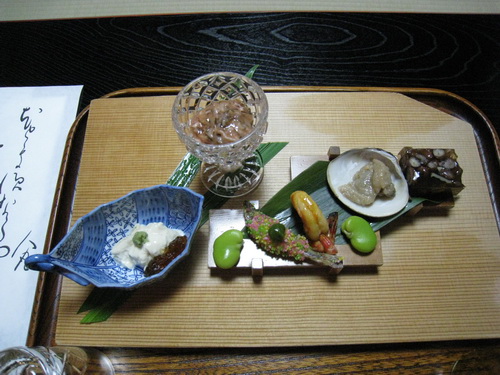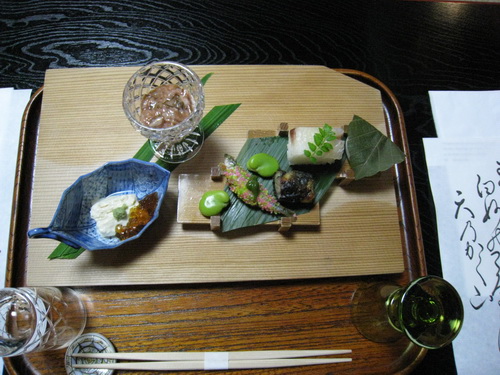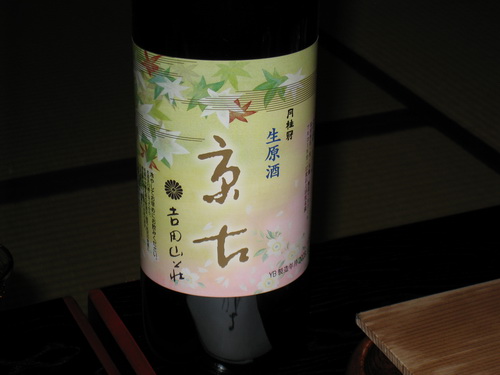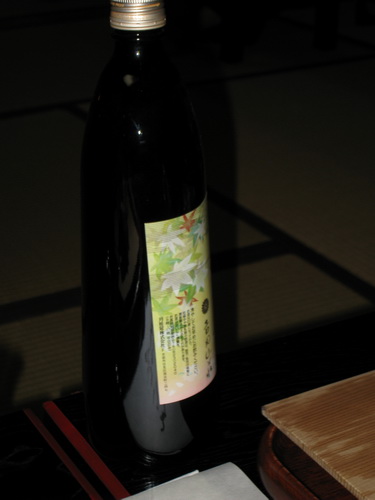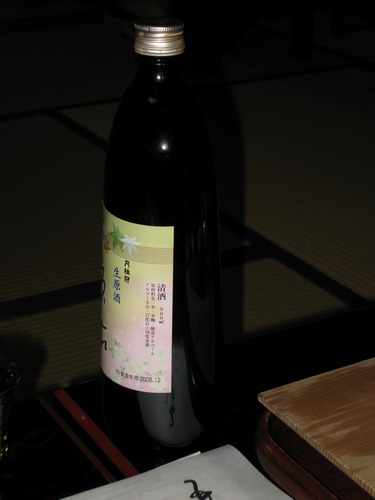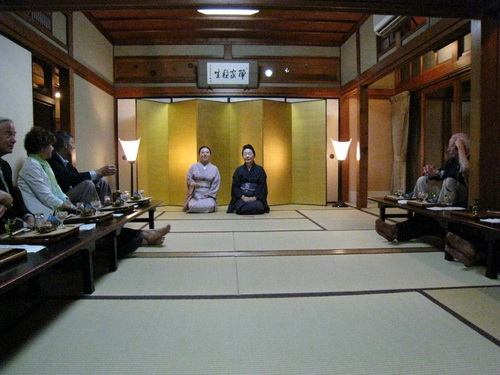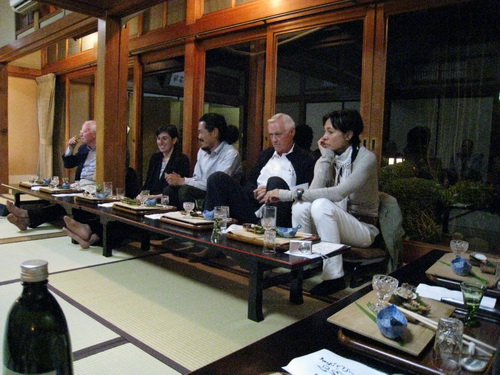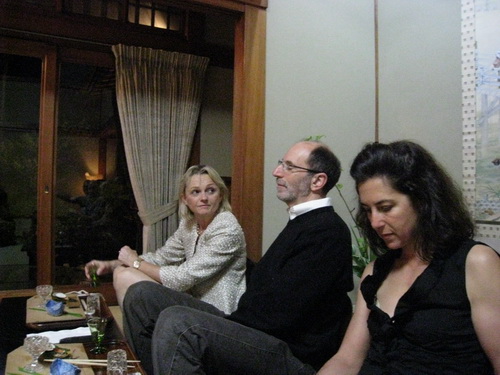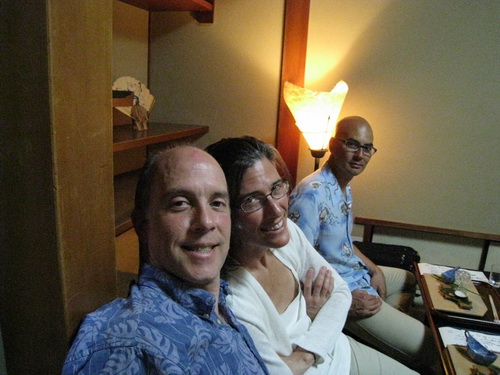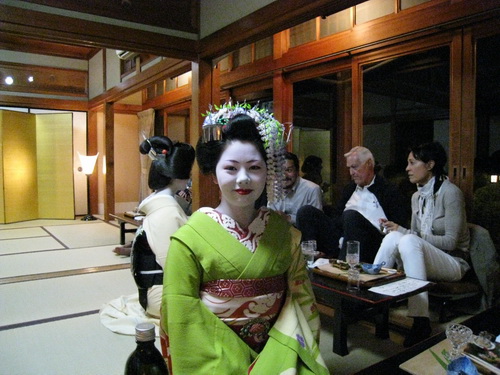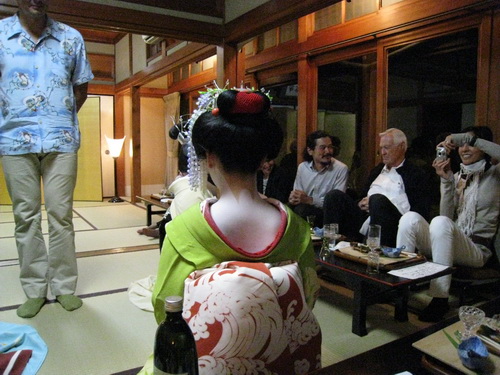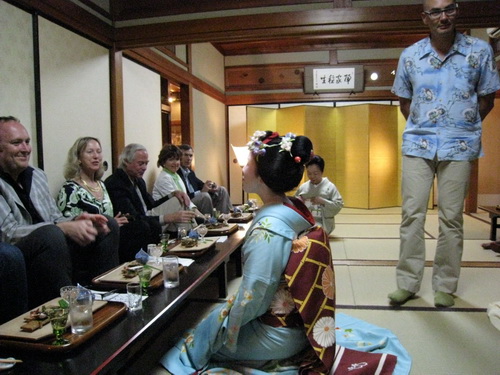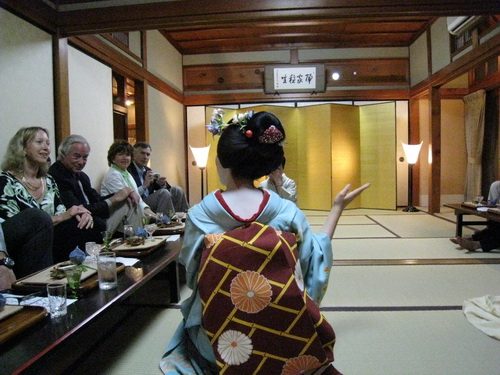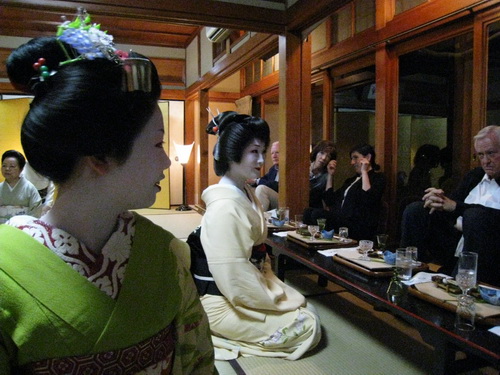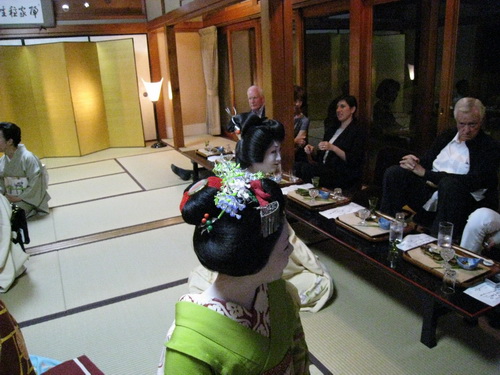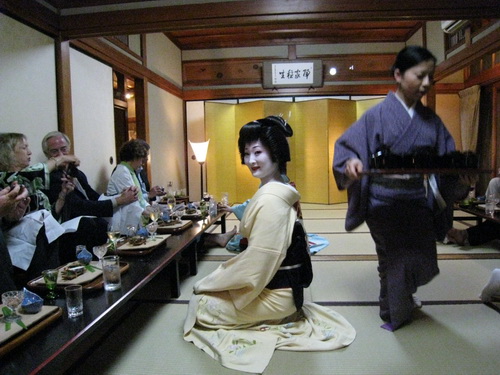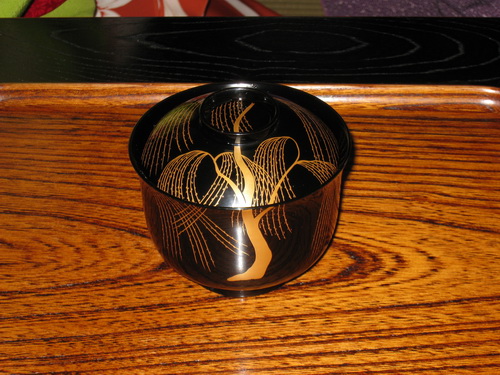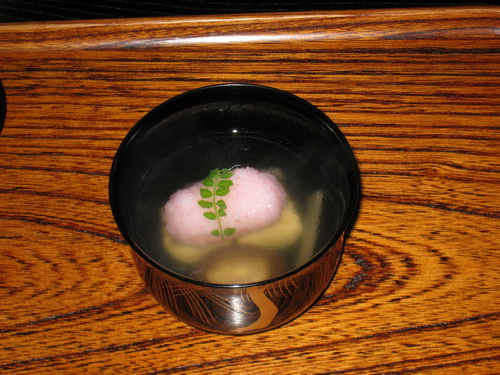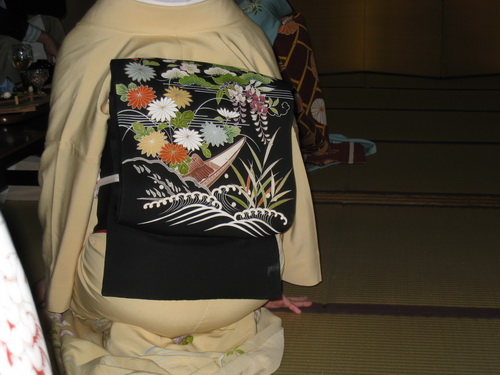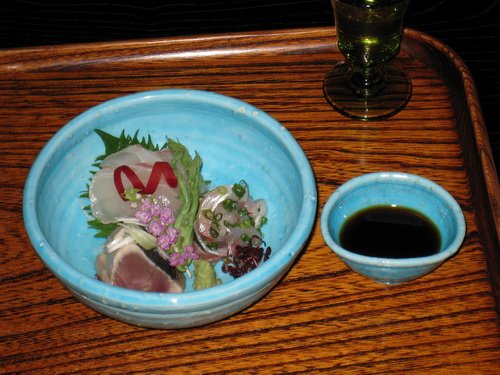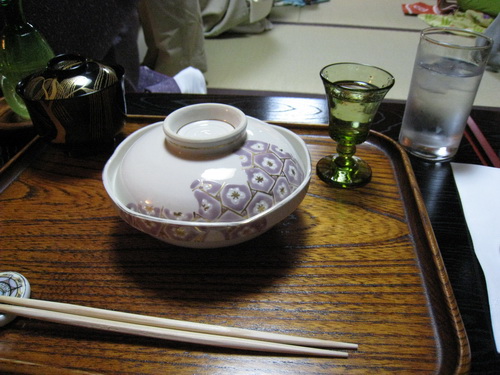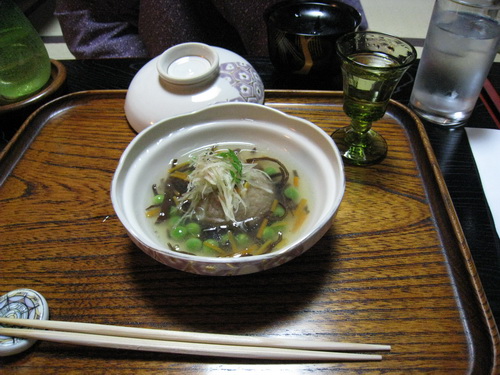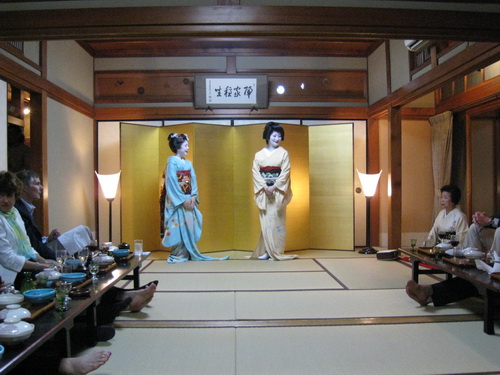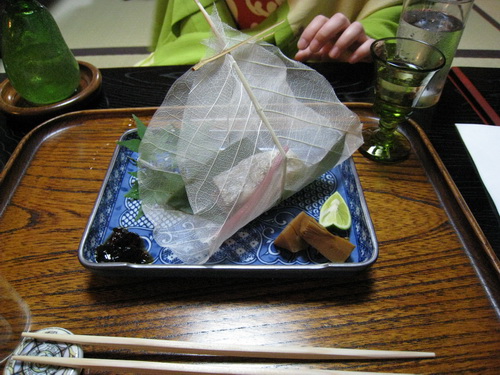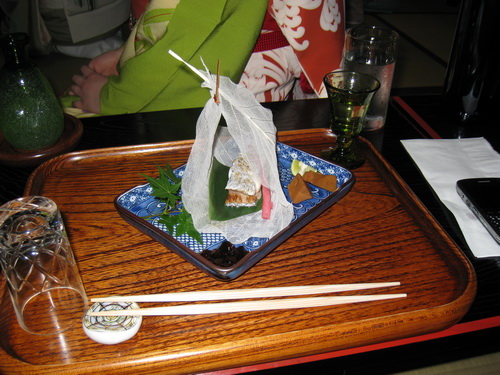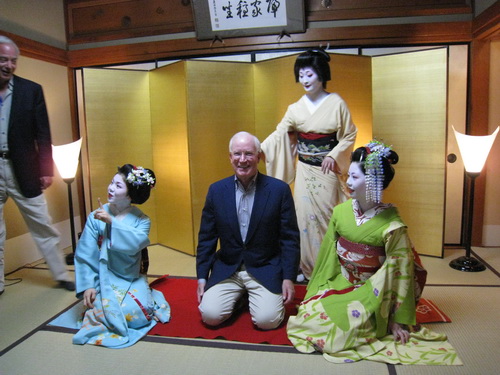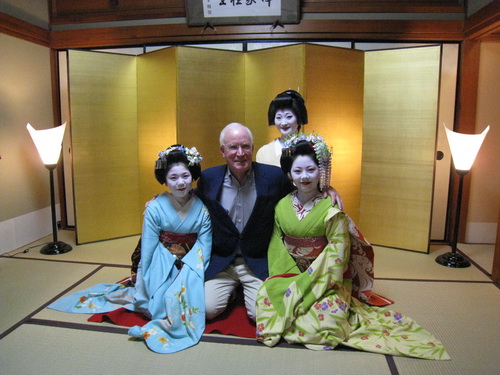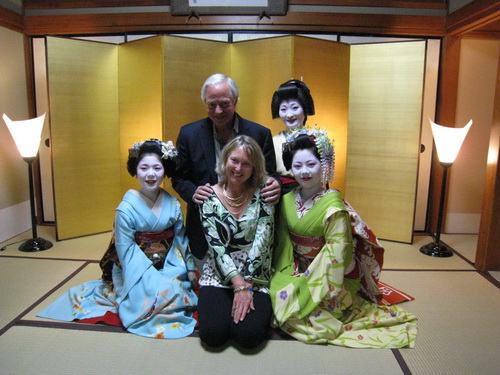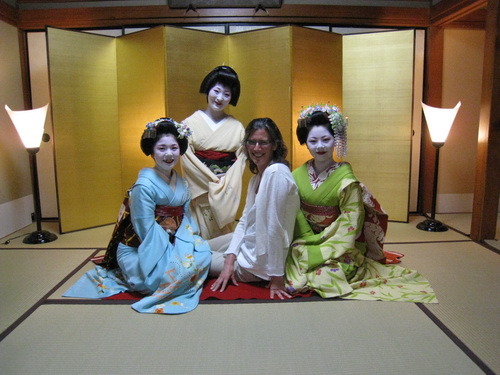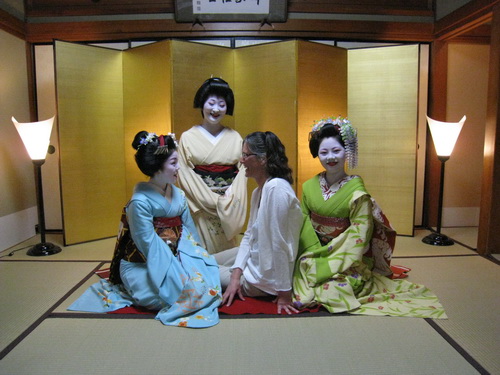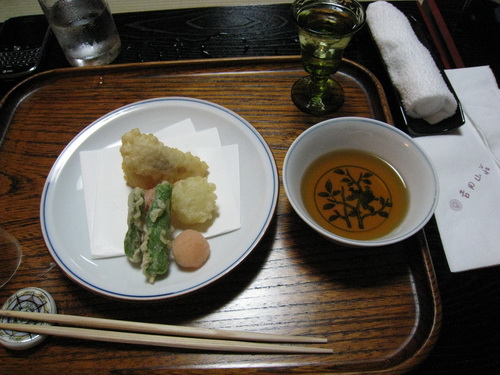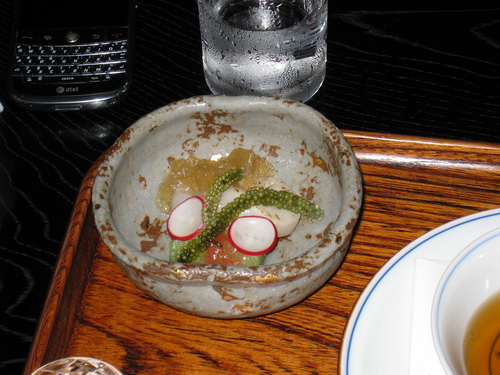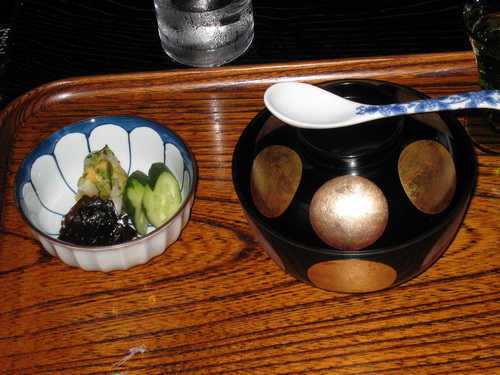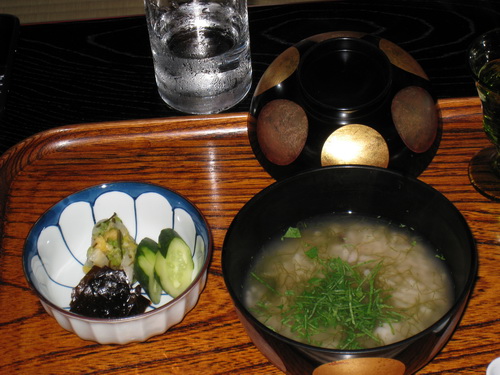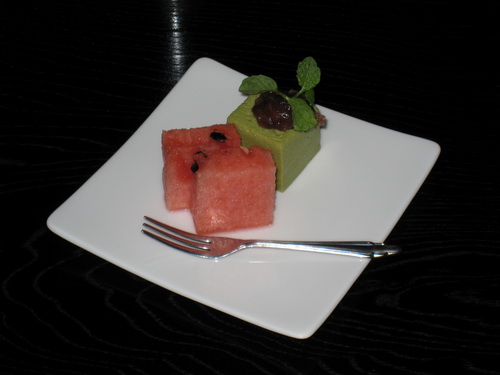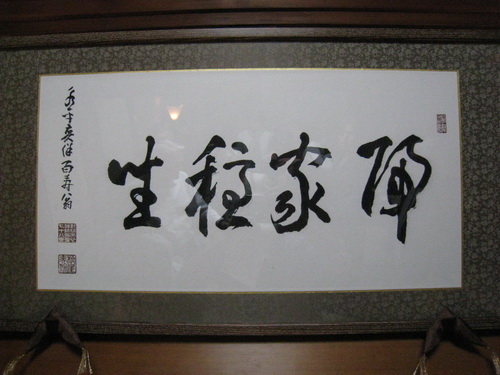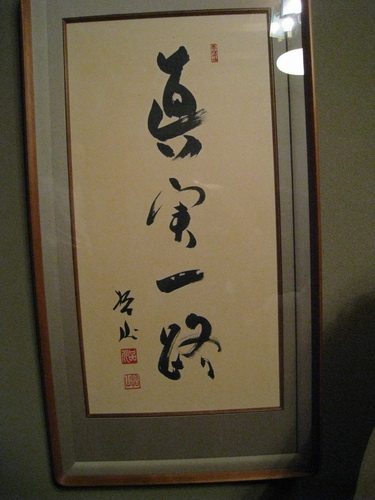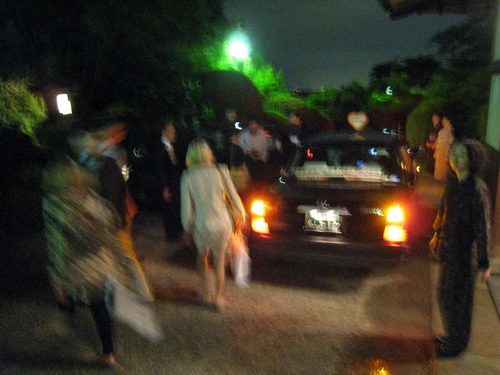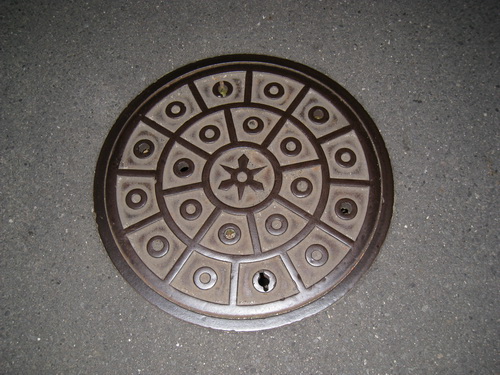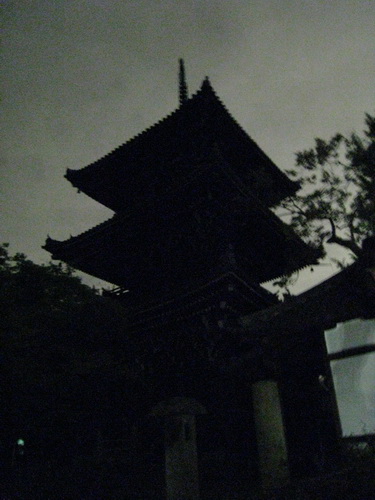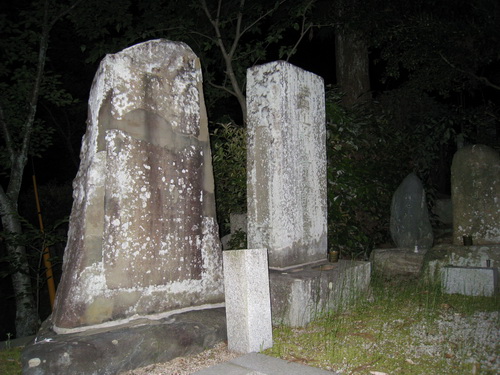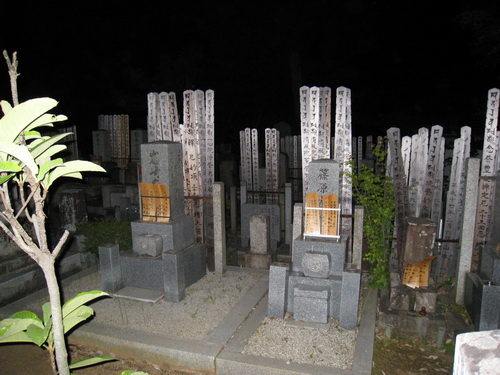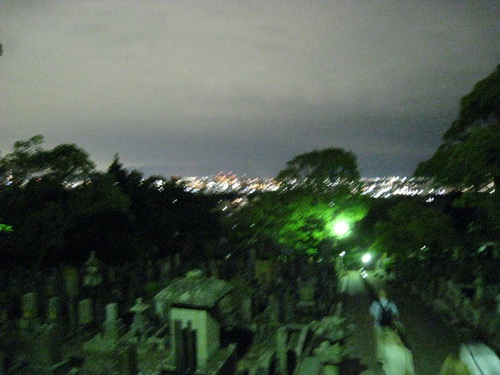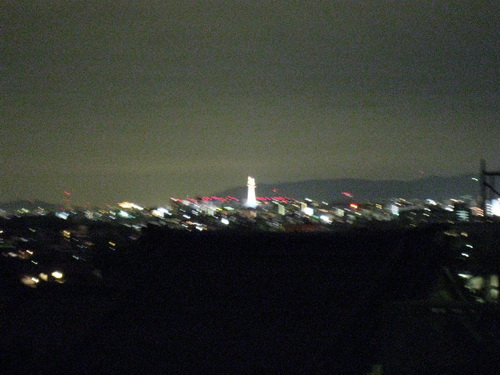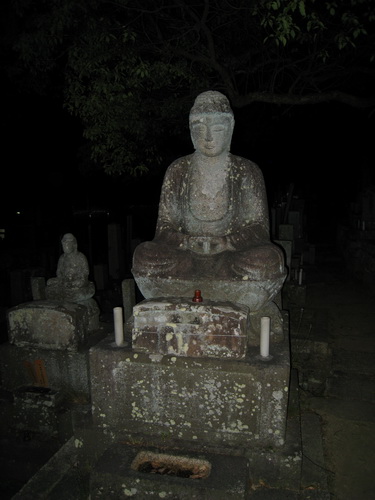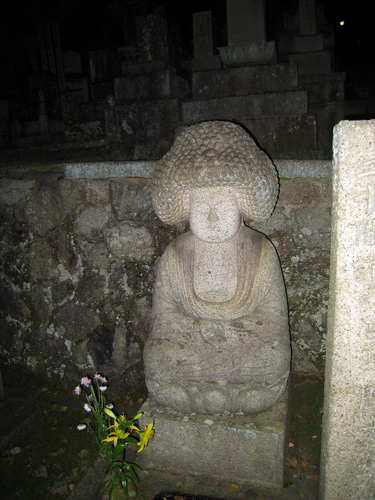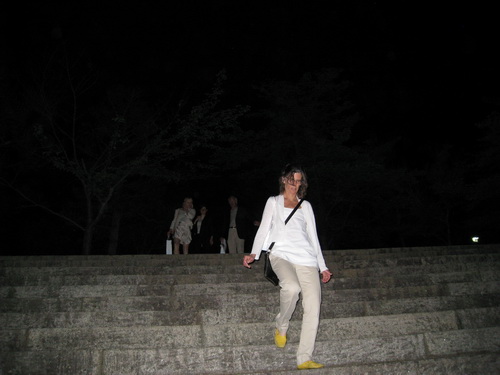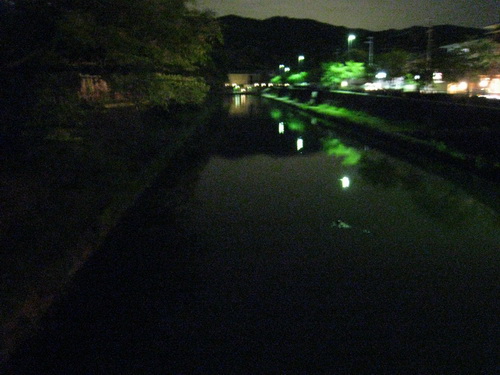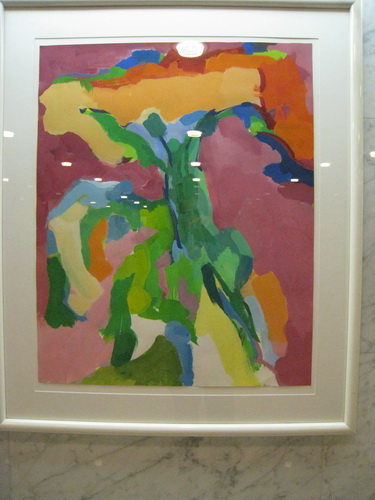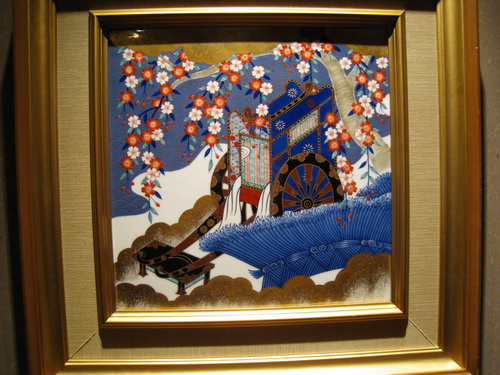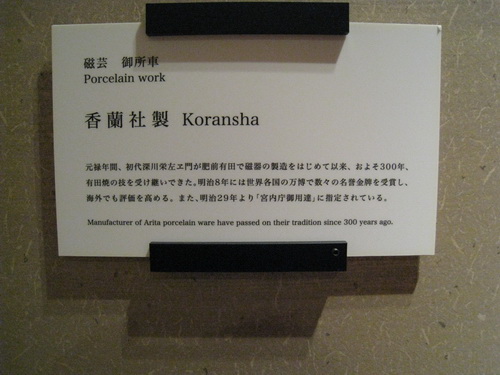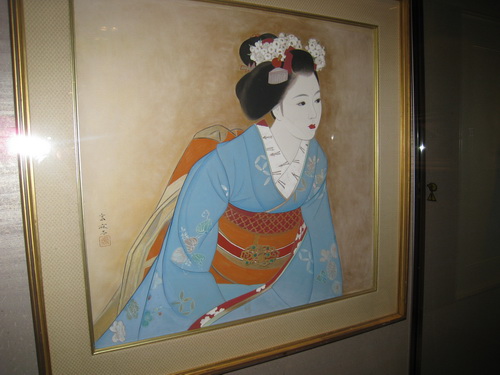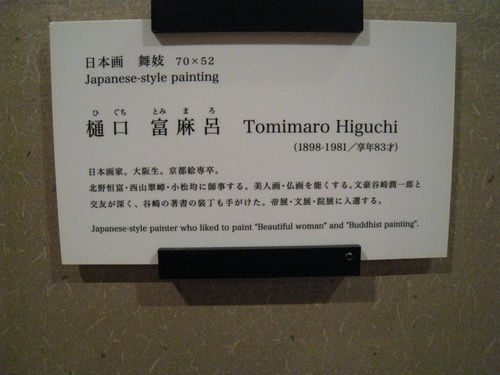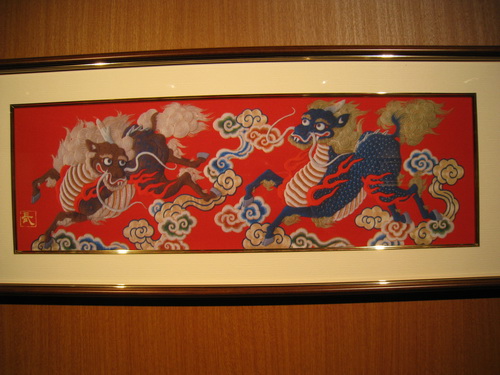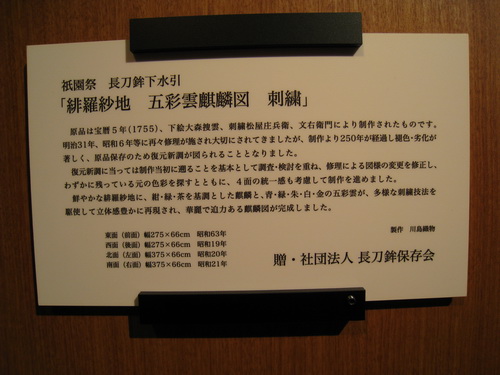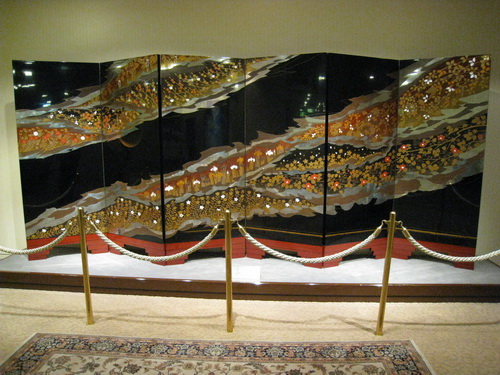 ---

Last updated Thursday, August 6th, 2015.
© 1997-2023 slivka.com. All rights reserved.