---
Sat
May-24
Palacio Nacional de Queluz, Gulbenkian Museum, Castelo de Sao Jorge
After breakfast we walked across the street to the Palacio Nacional de Queluz, the former palace of Maneul I and Dona Maria. We toured through the palace, marveling at room after room with floors of stone or wood and walks with lots of gilt and mirrors, and some very fancy painted tiles. Then we toured the garden and peeked in at the horse stables. A beautfiul place, but the grounds in particular are in need of loving care -- aparently Portugal does not have the budget to keep it up?

We walked into Queluz again and took the train from Queluz-Belas to Sete Rios, then took the Metro one stop to Praca de Espanha and walked a few blocks to the Gulbenkian Museum. Parked just outside was a Lancia Thesis, decorated with some fabric as if for a wedding? We were hungry again and picked up quiche and salad at the museum cafeteria, and when we found seats outside, sure enough, there was the wedding party! The museum contains the personal collection of Gulbenkian -- many painted tiles, Greek and Roman coins, many paintings, including several by old Dutch masters and a wonderful Renoir, old glass, and statues.

We took the metro on to Baixa-Chiado and walked around the Alfama area, eventually climbing up to Castelo de Sao Jorge, which was built after 1147. Wonderful views of Lisbon in every direction! We had beer and bread near the Castelo, then walked into Baxia and found a seafood restaurant for dinner.
---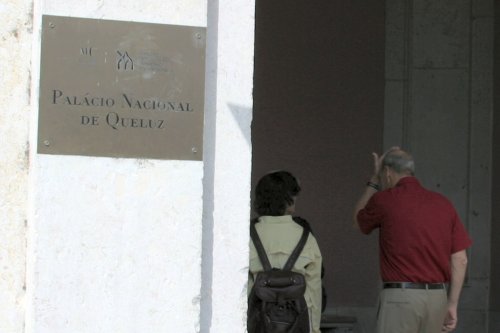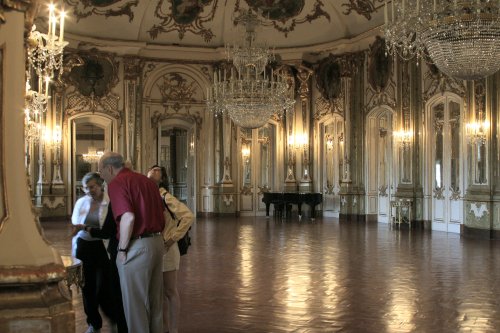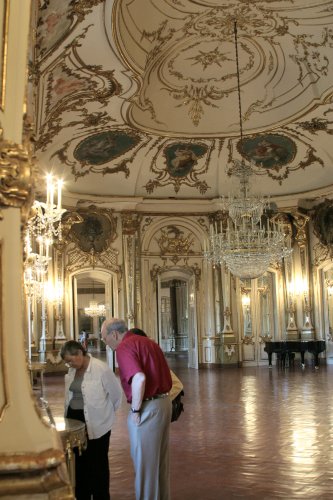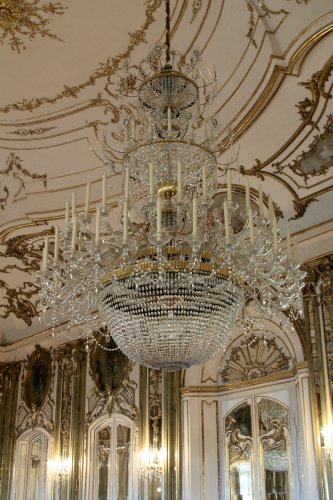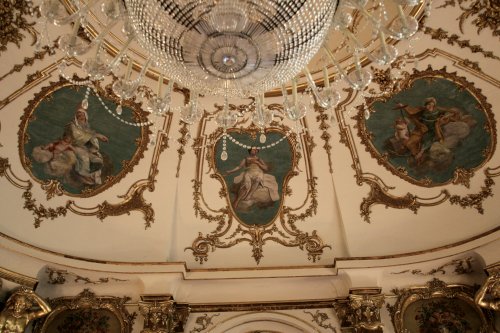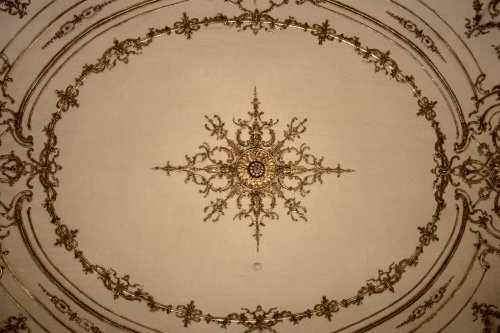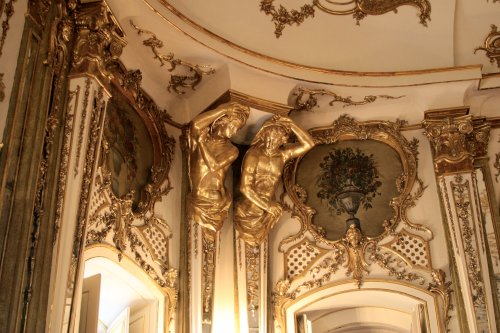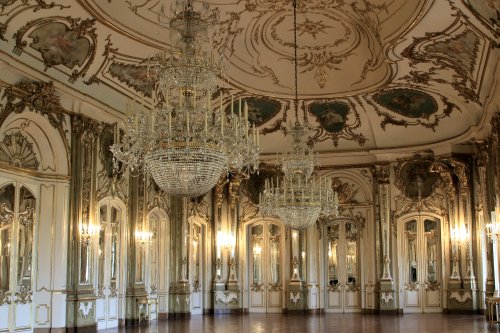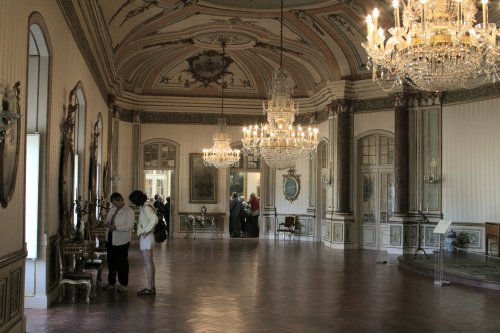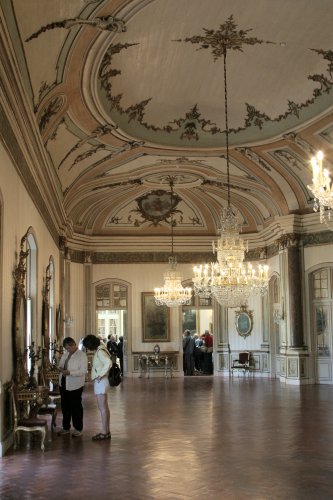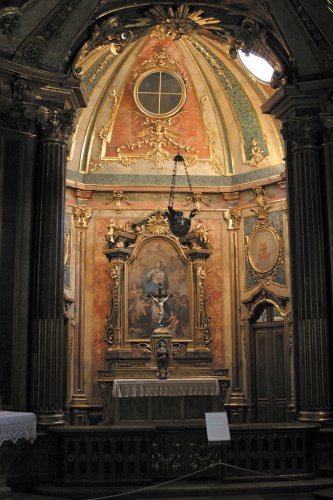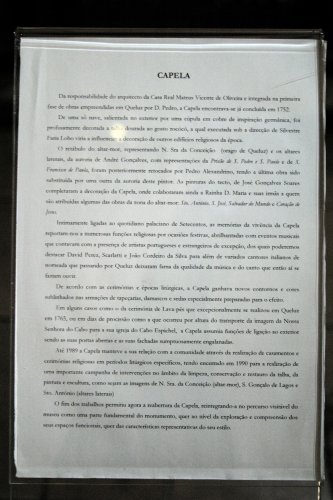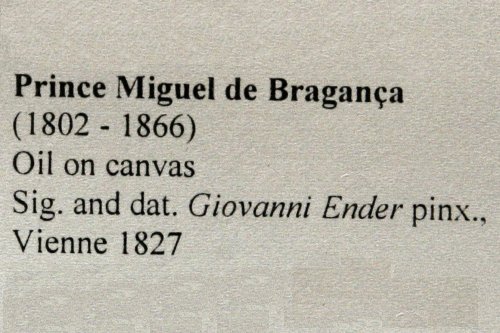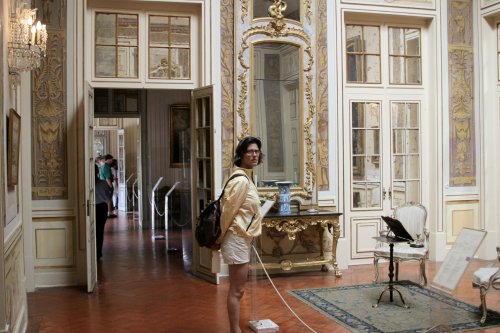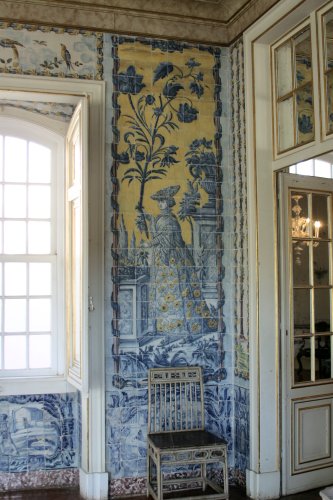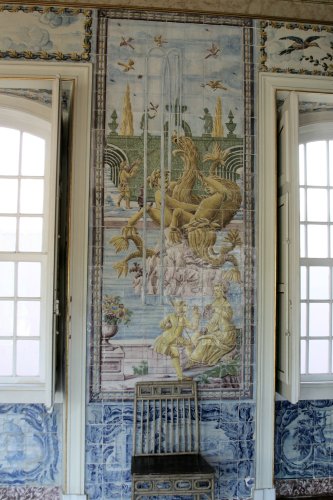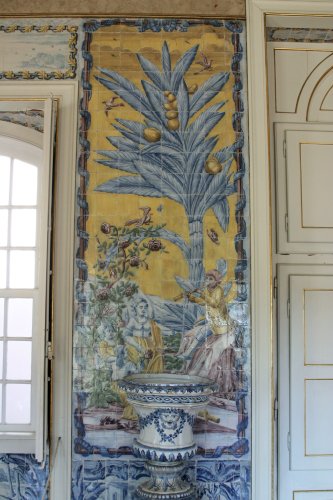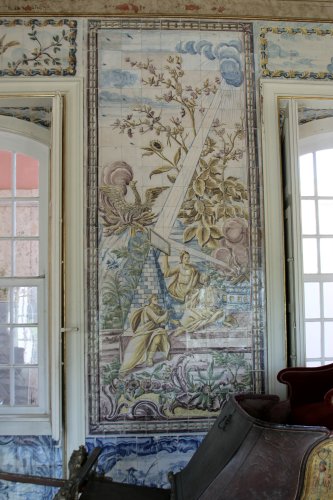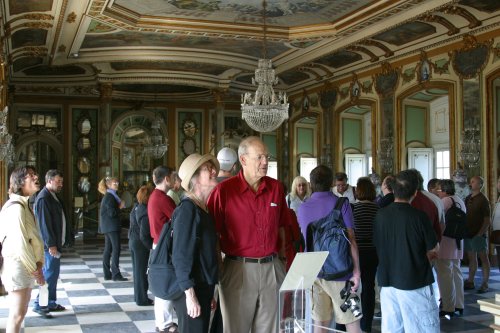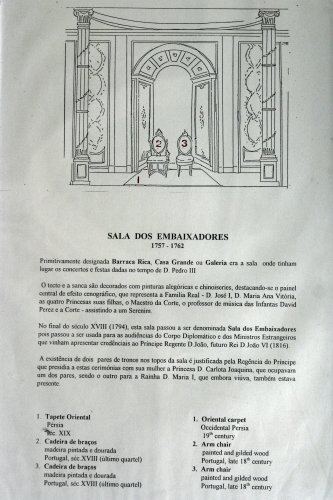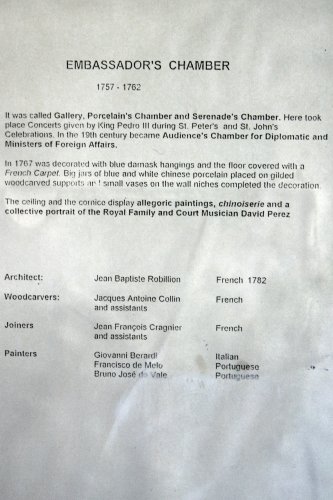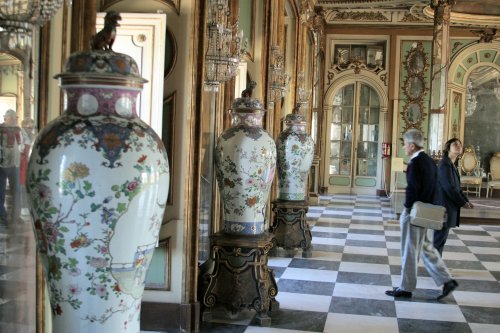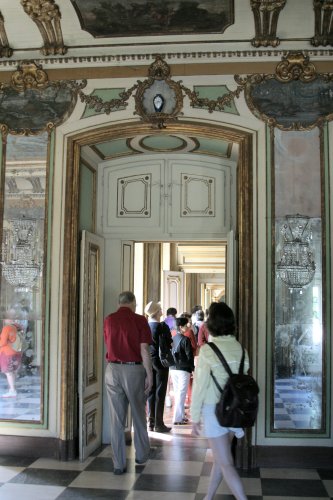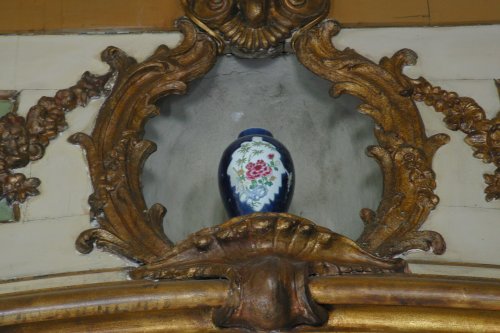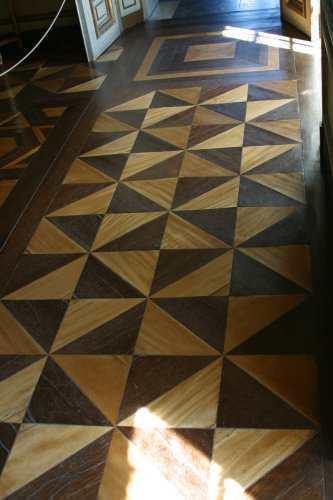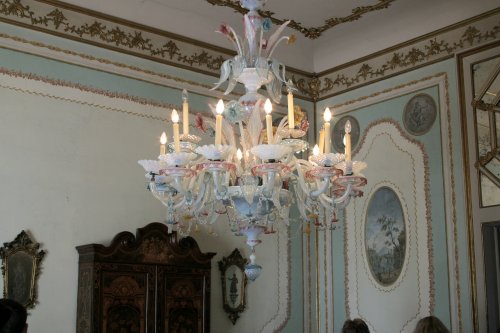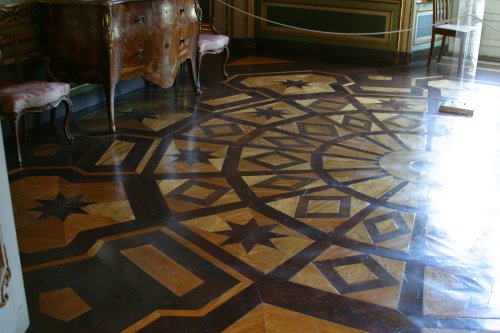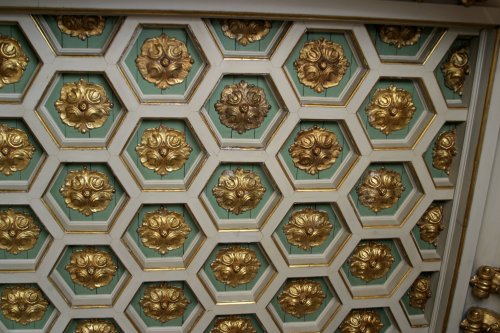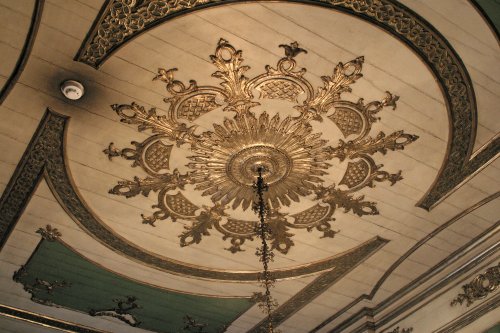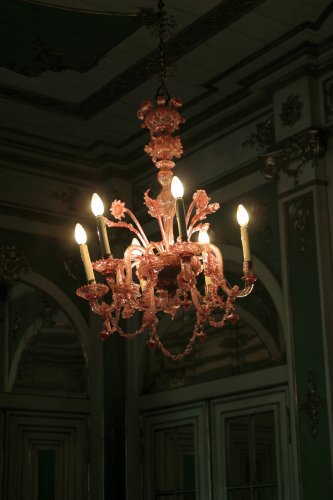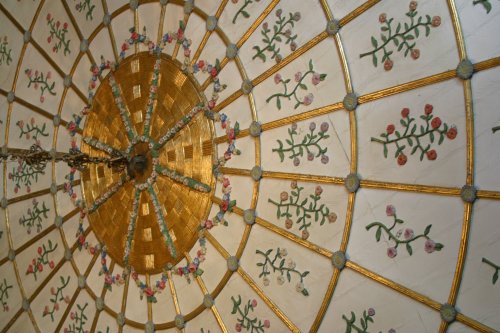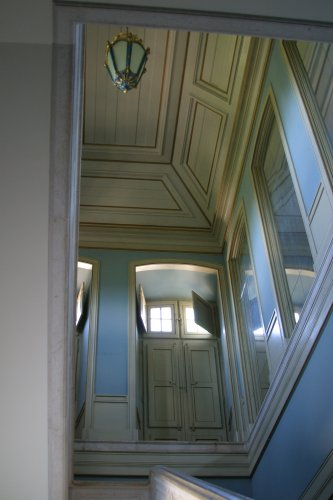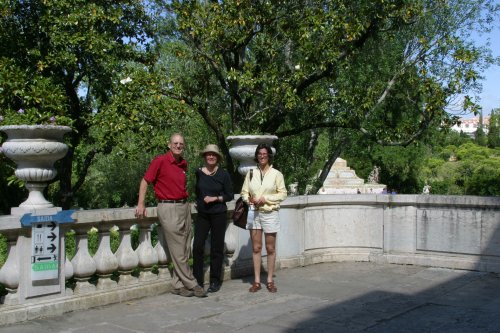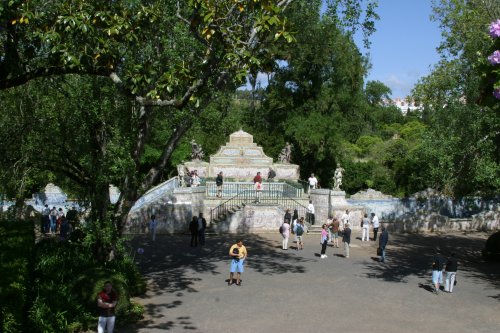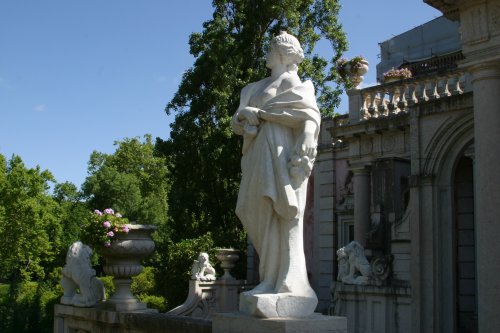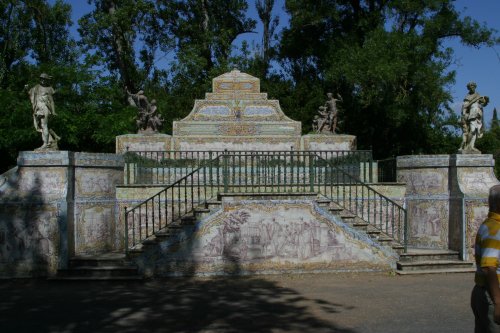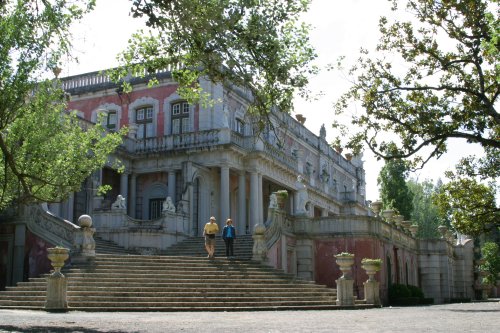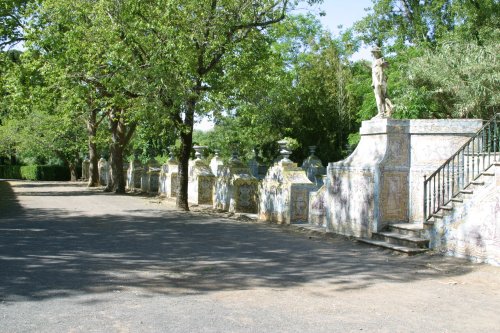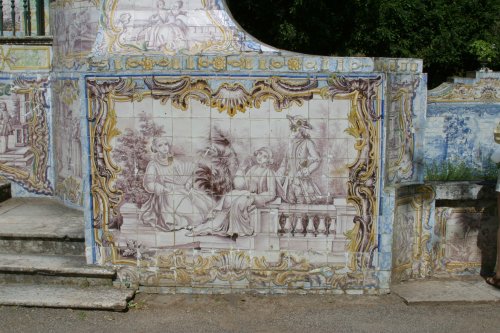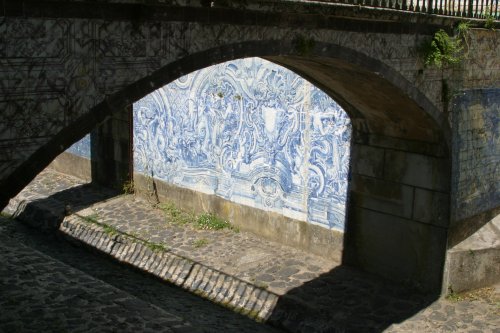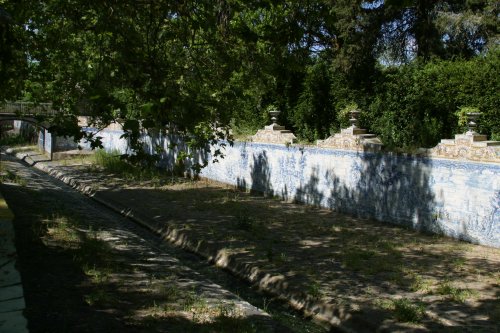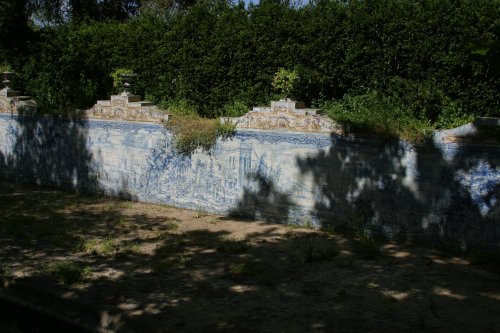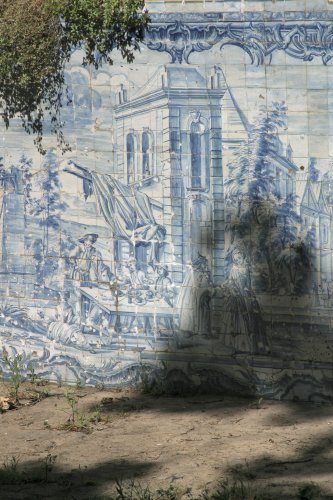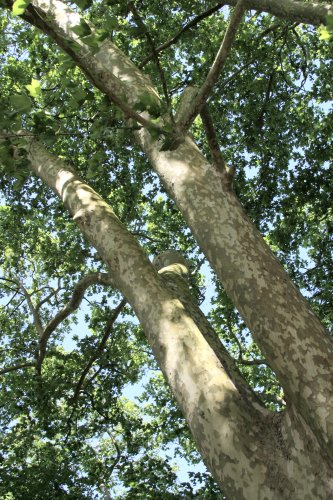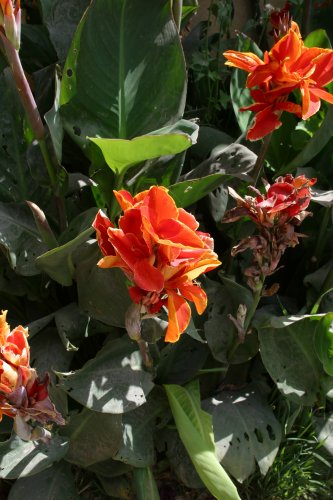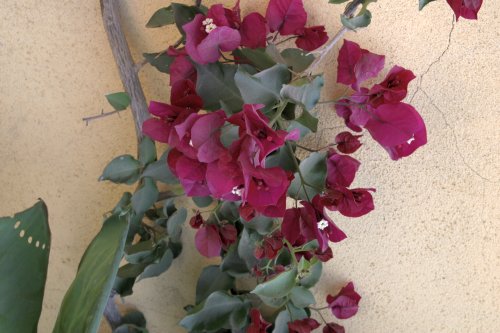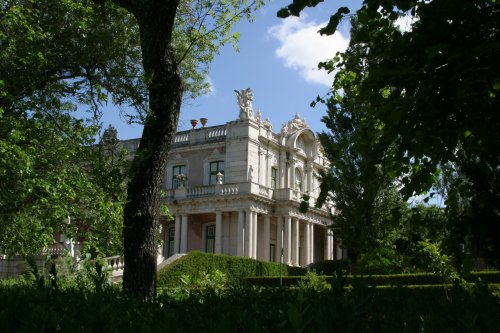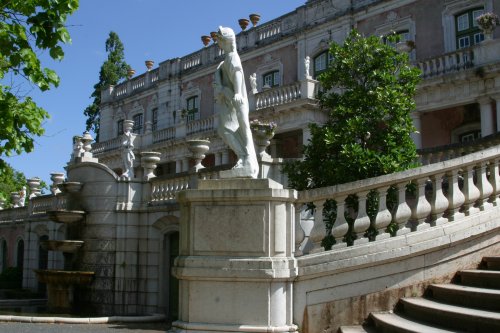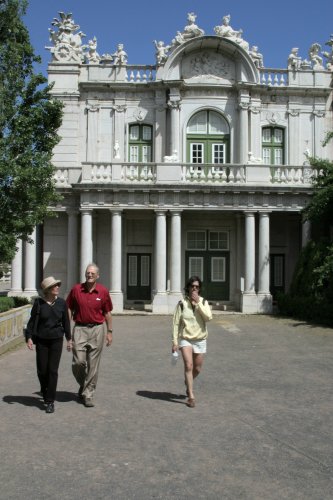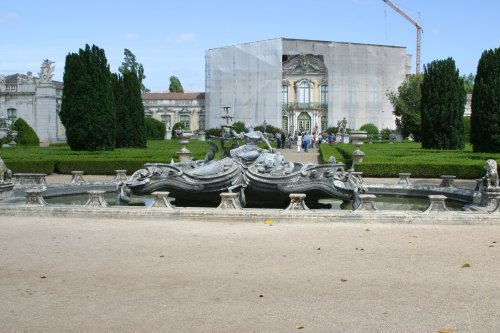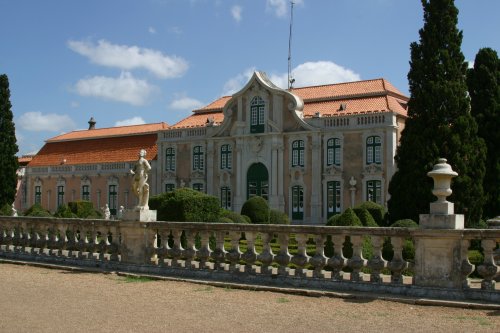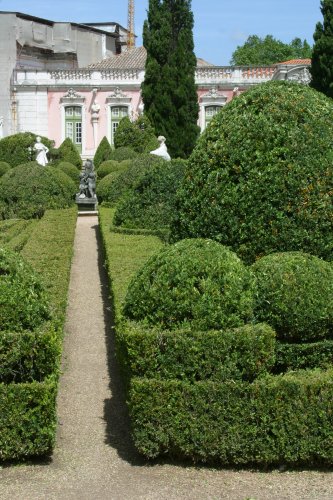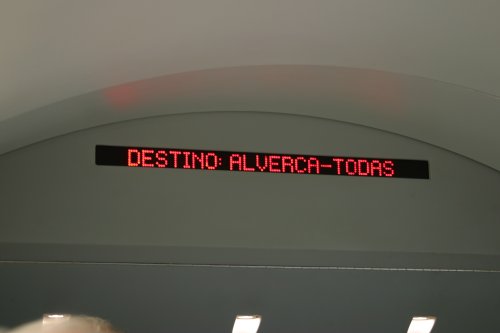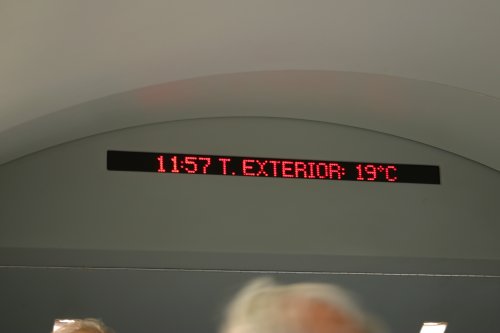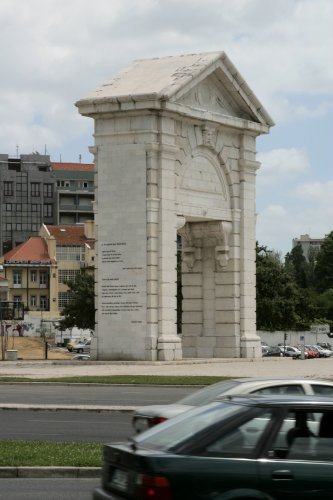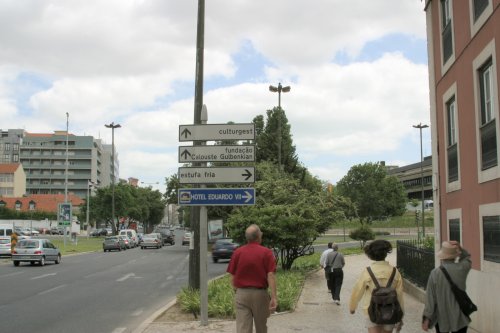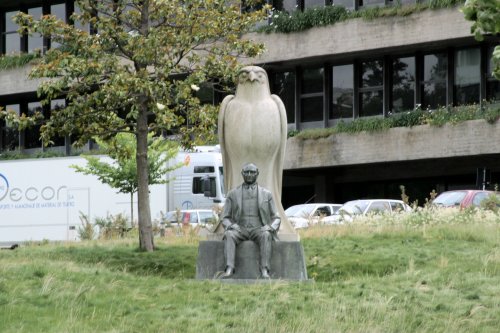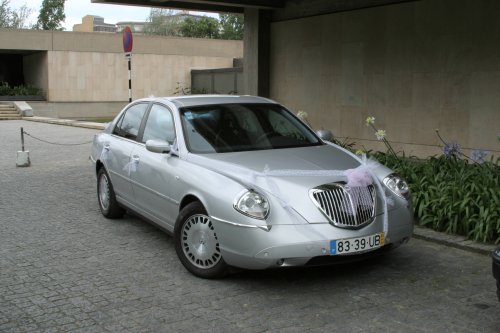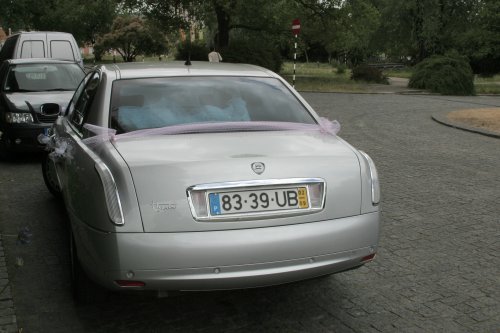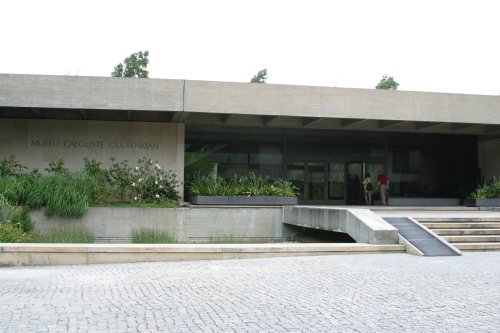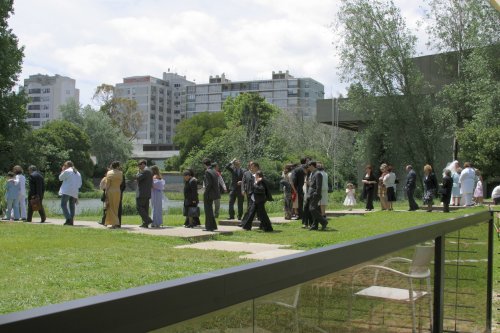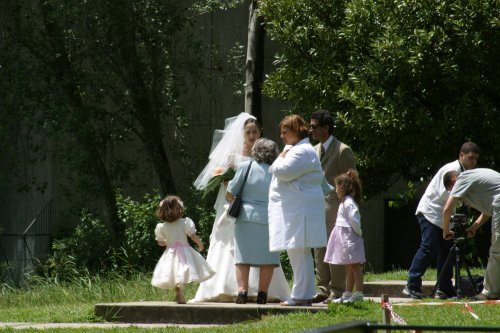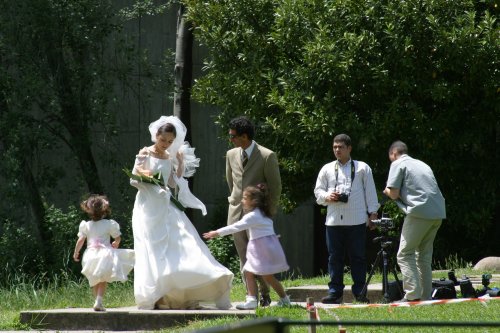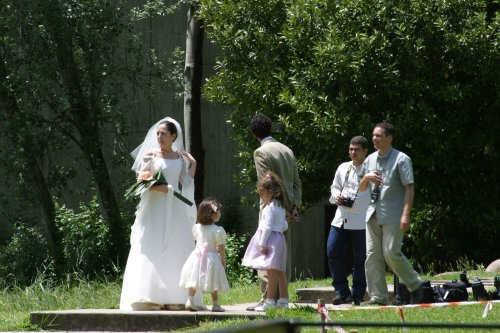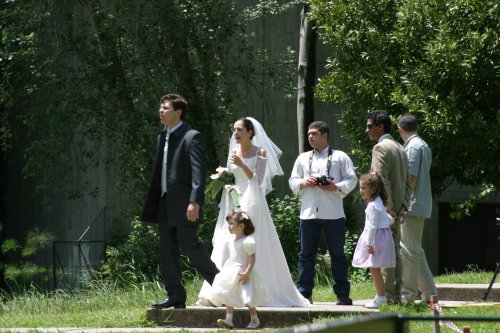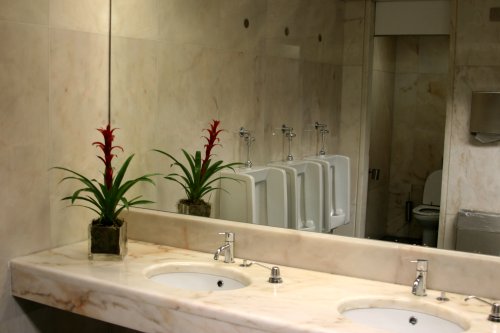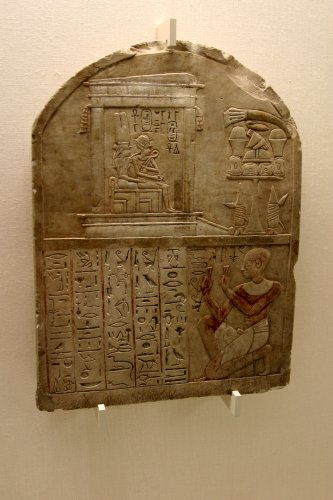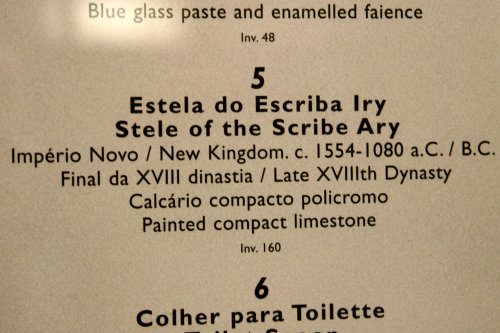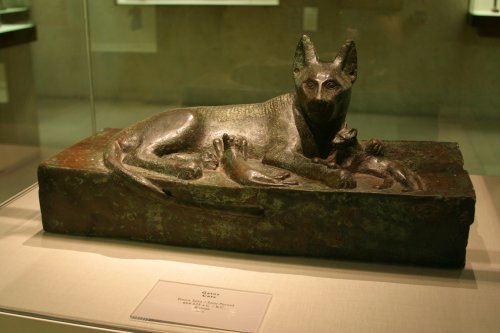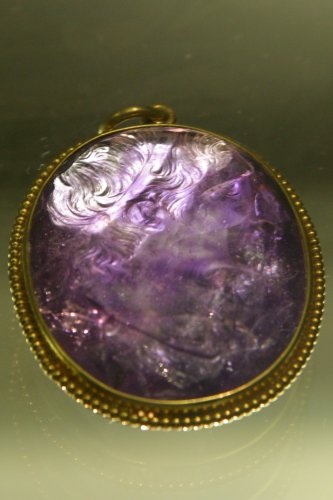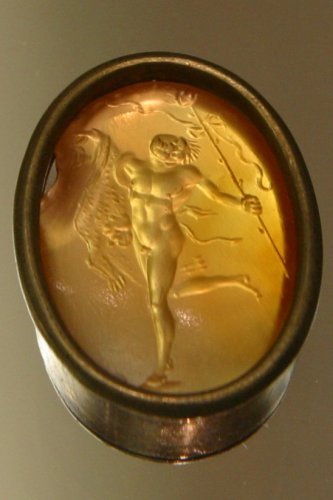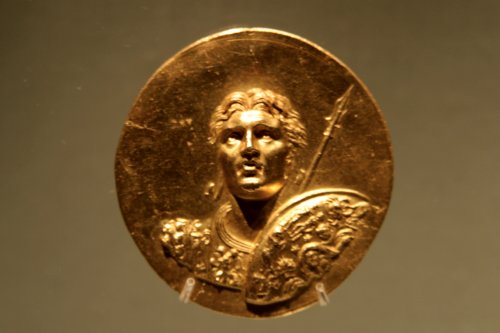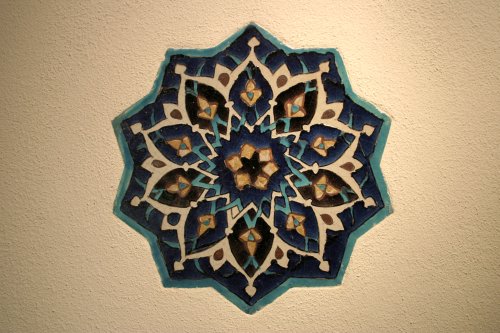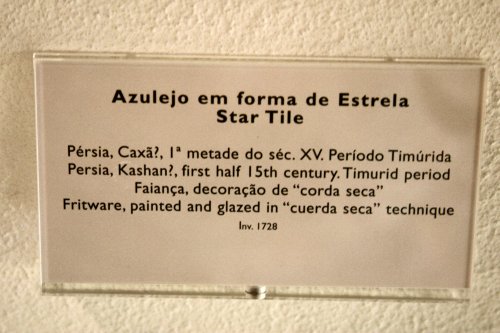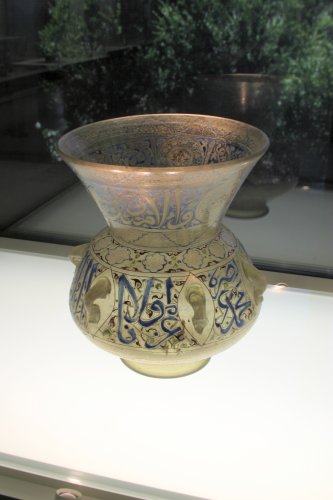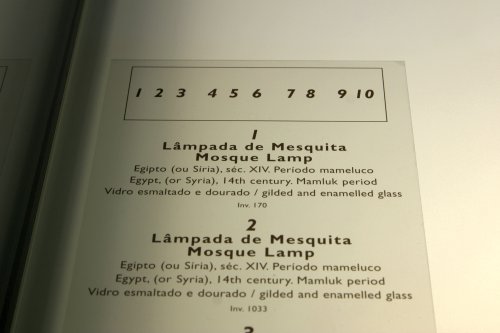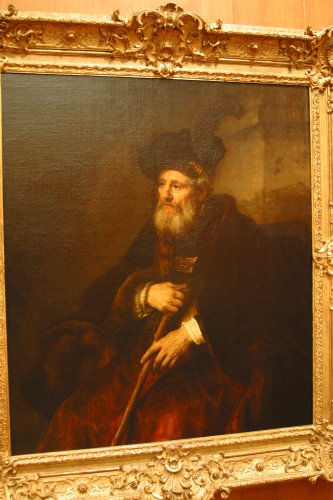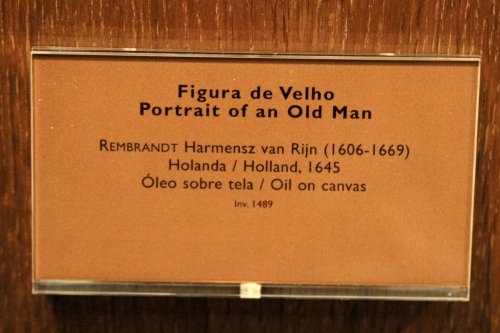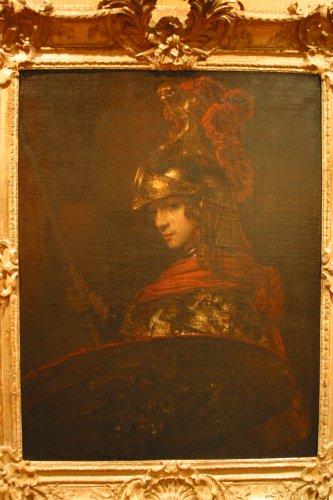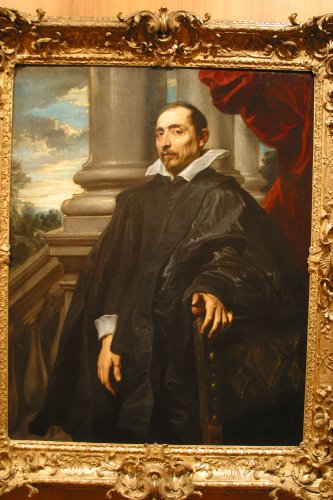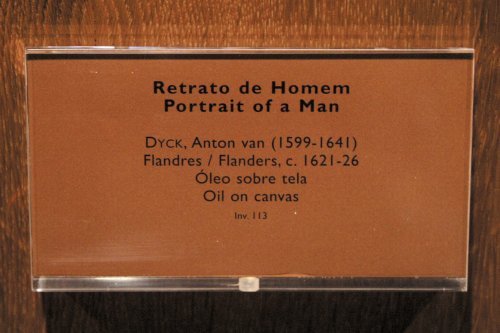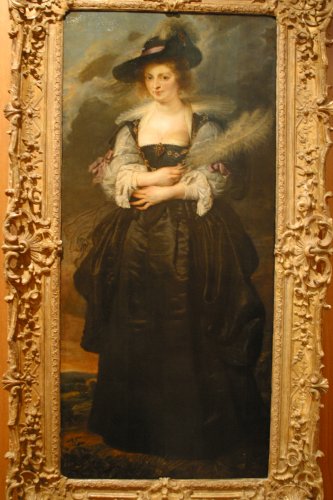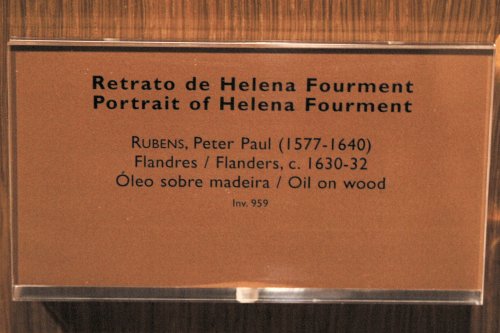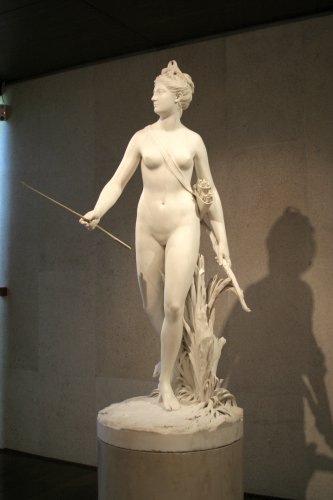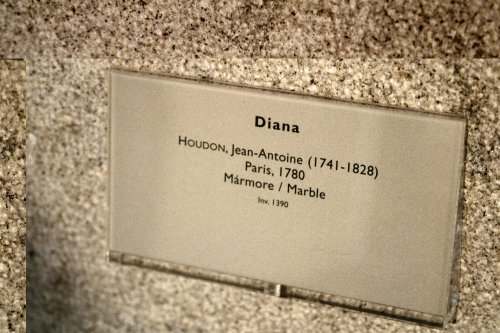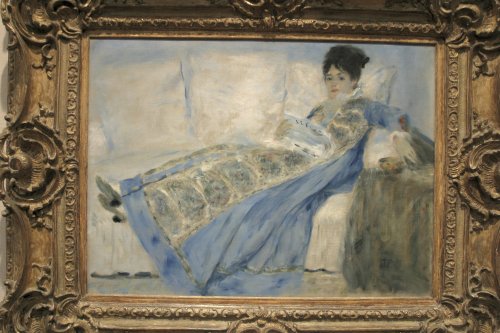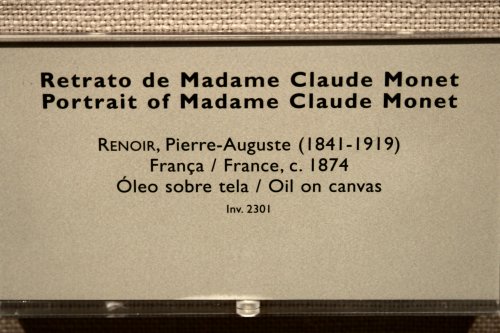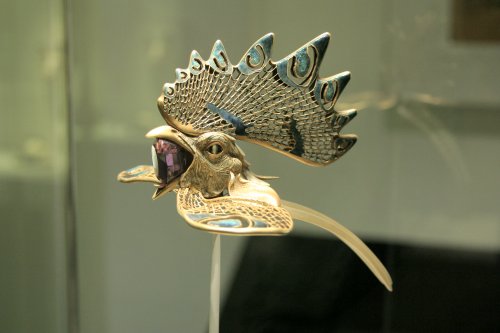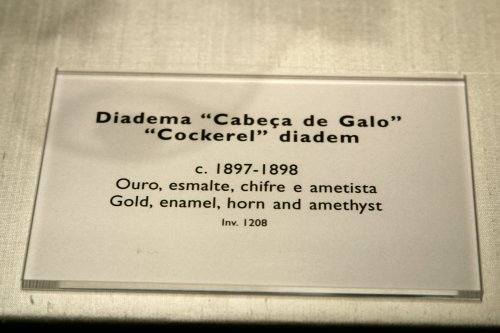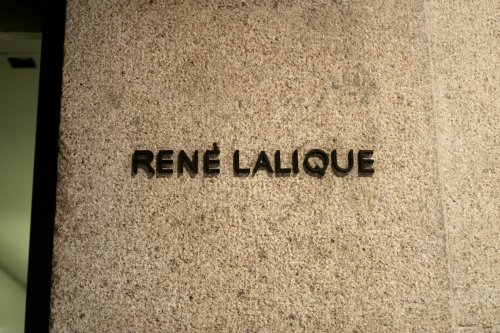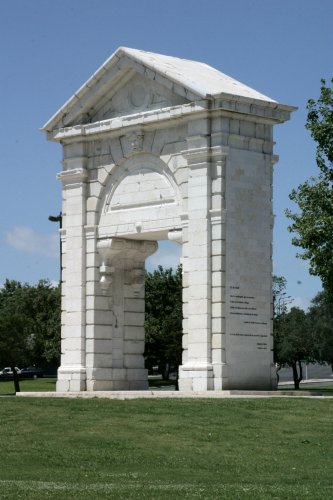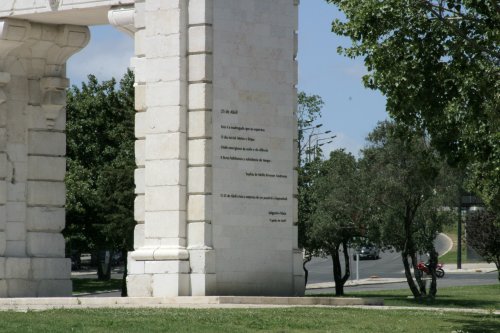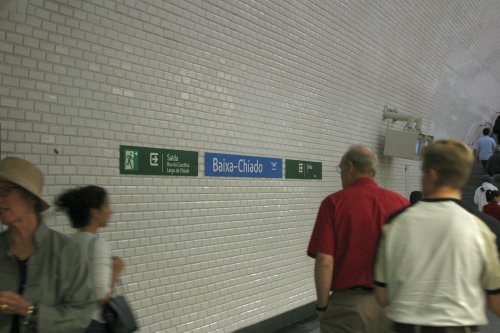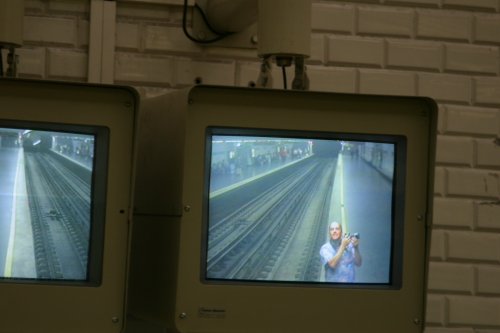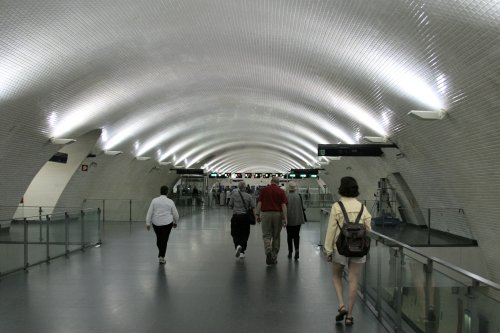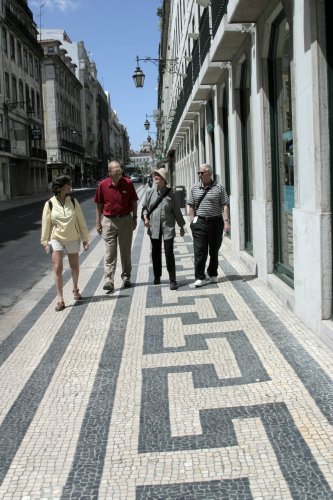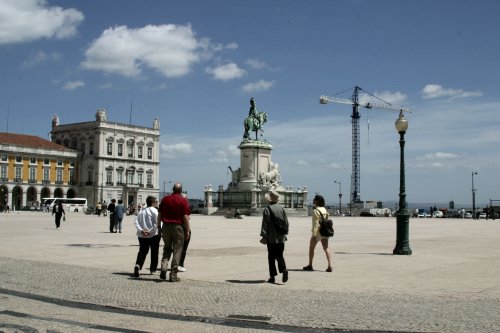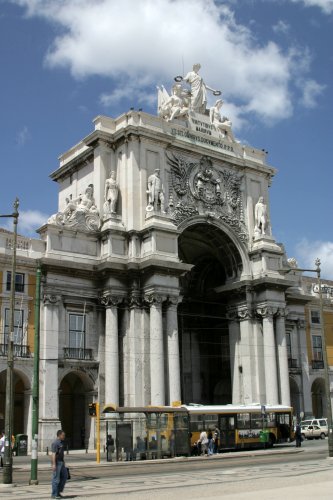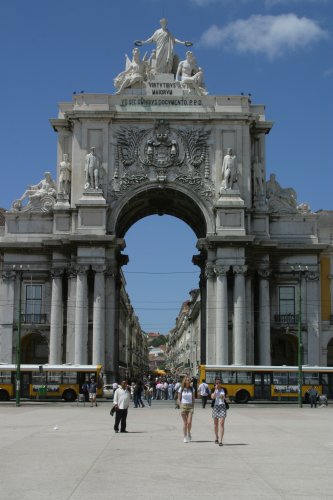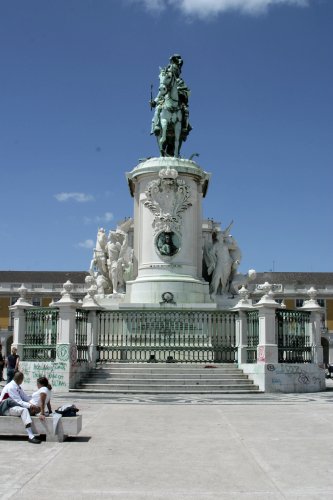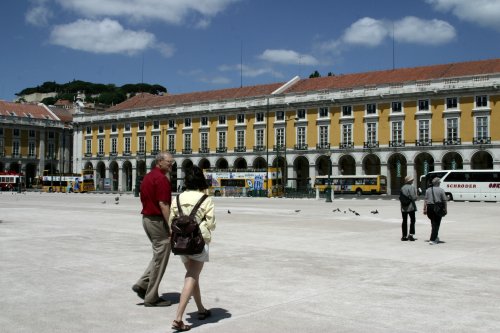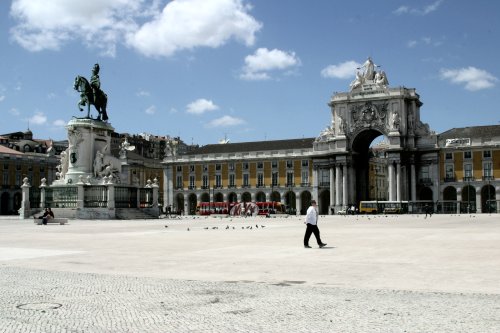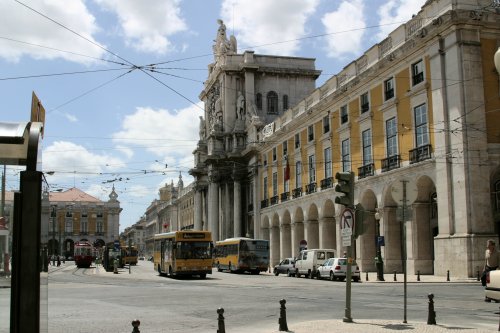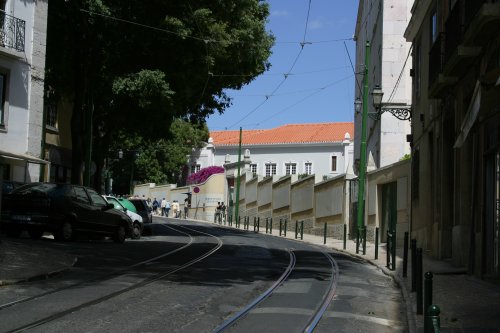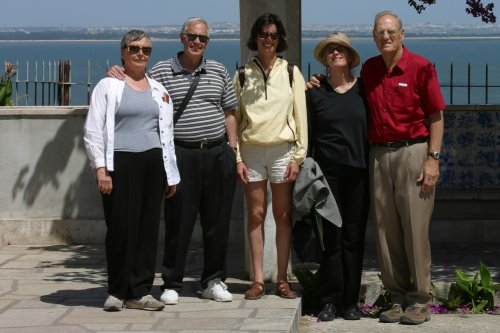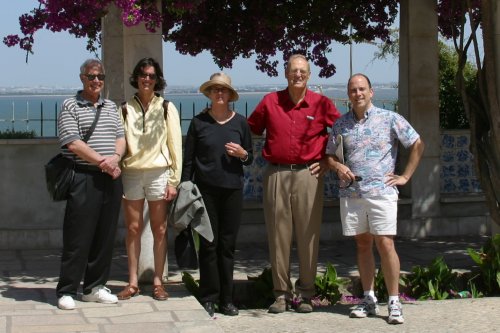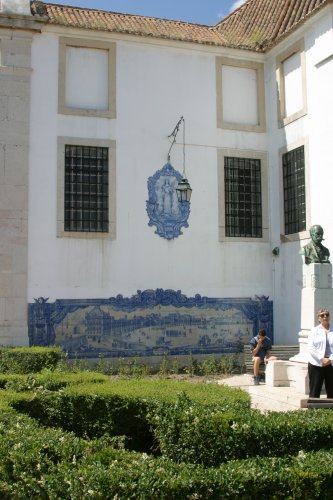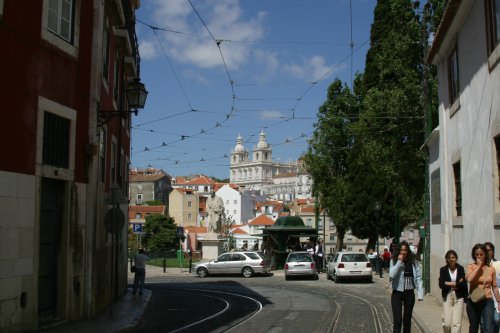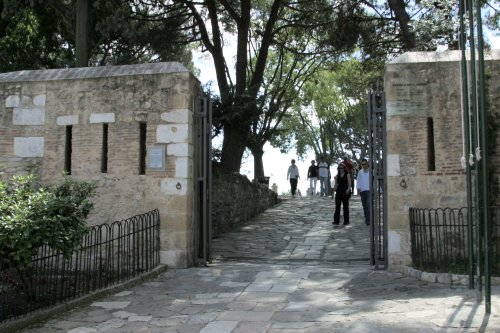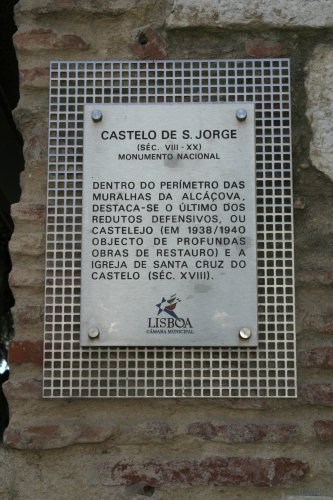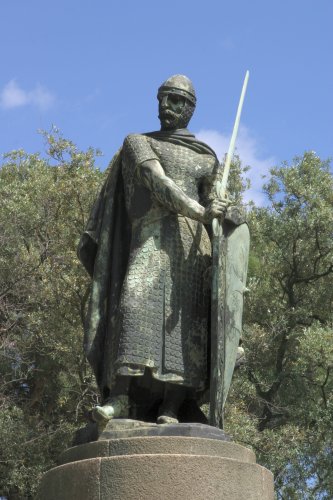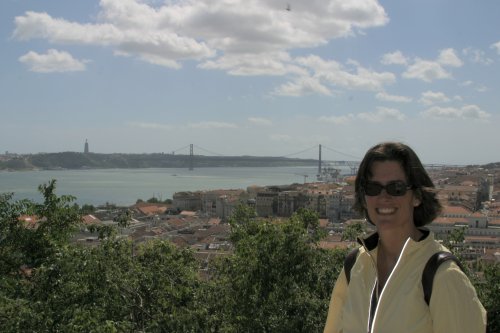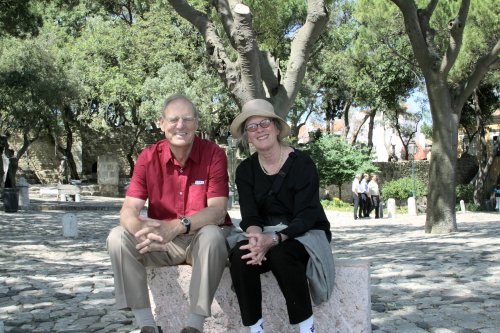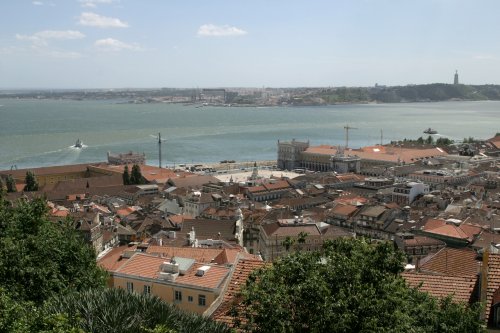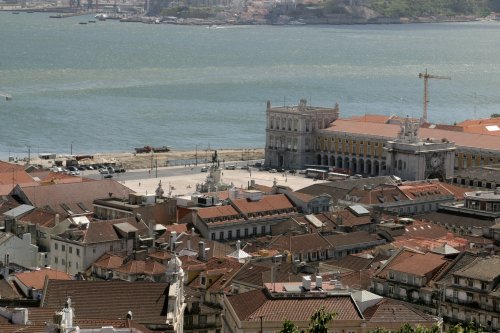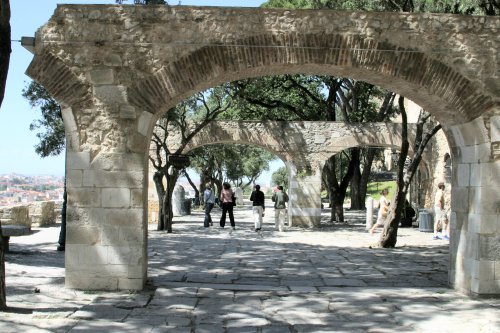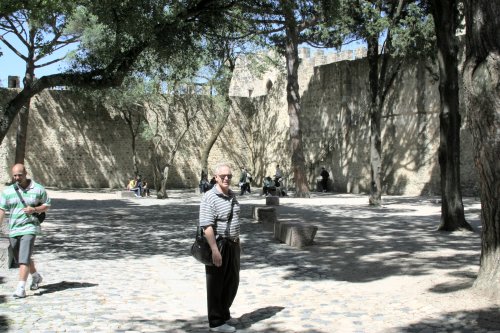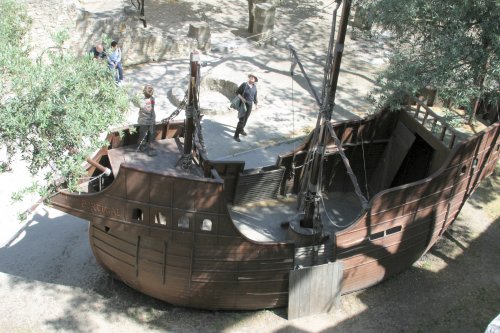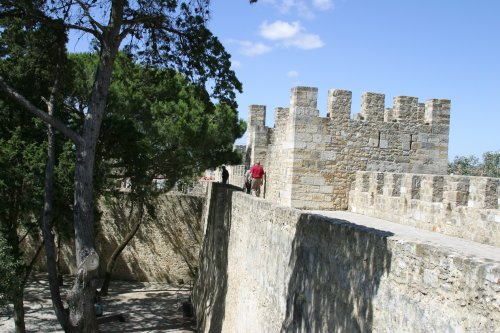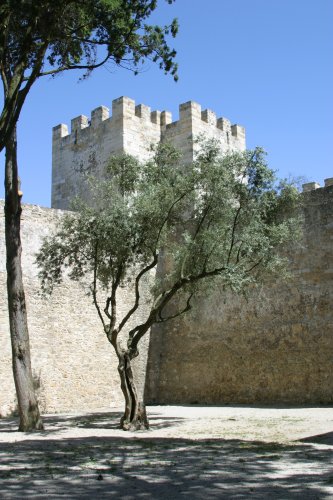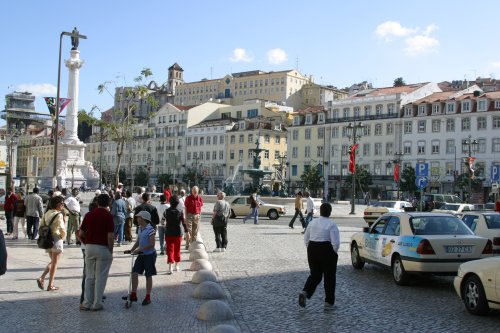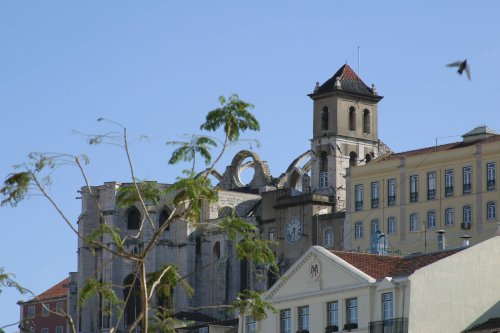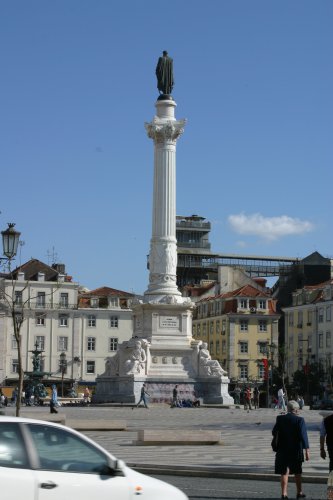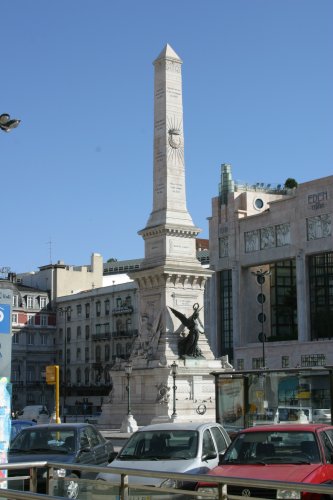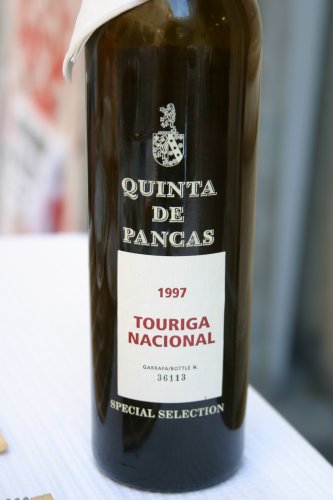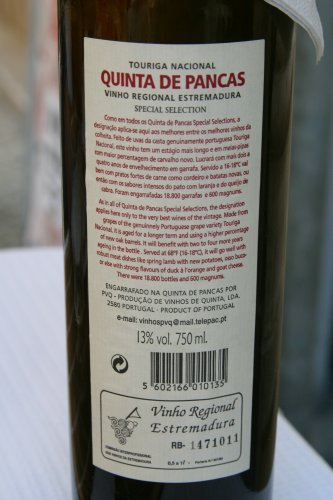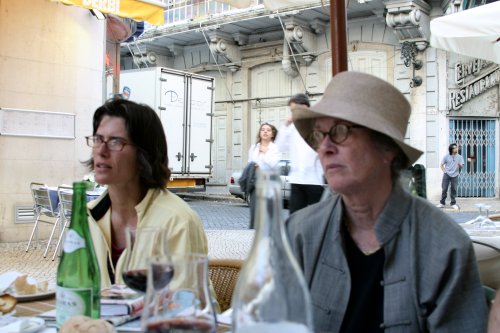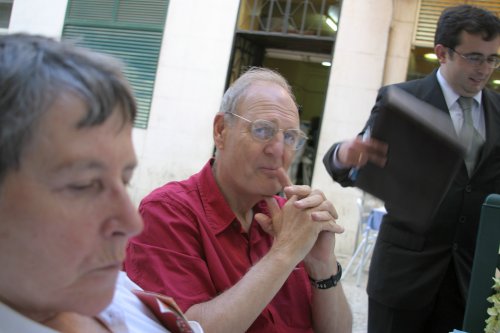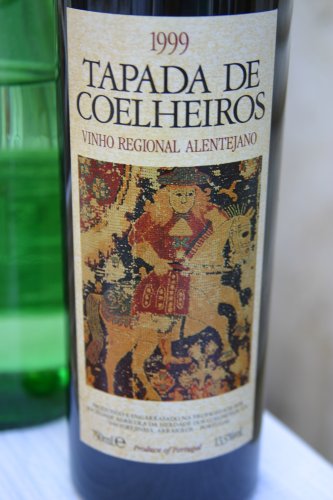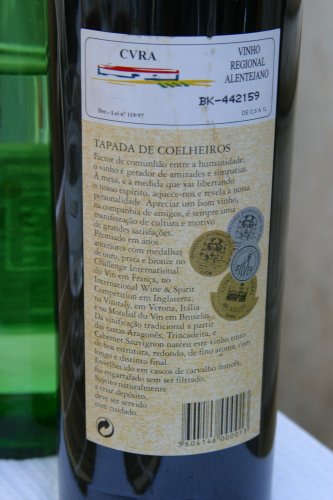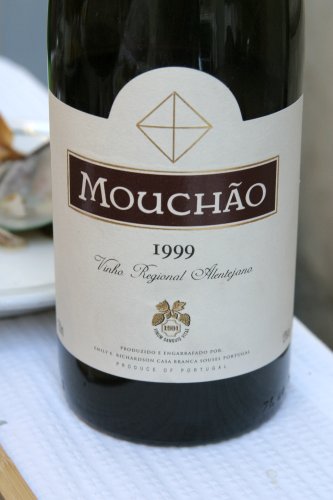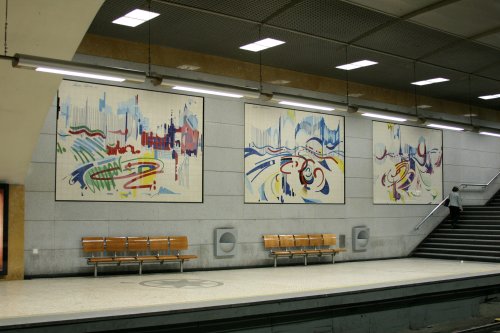 ---

Last updated Saturday, September 8th, 2012.
© 1997-2019 slivka.com. All rights reserved.